Top 25+ Tech Industry & Software Development Trends 2023: High in Demand Fields You Must Know About
Author: Muhammad Bin Habib |
September 30, 2022 - TekRevol Team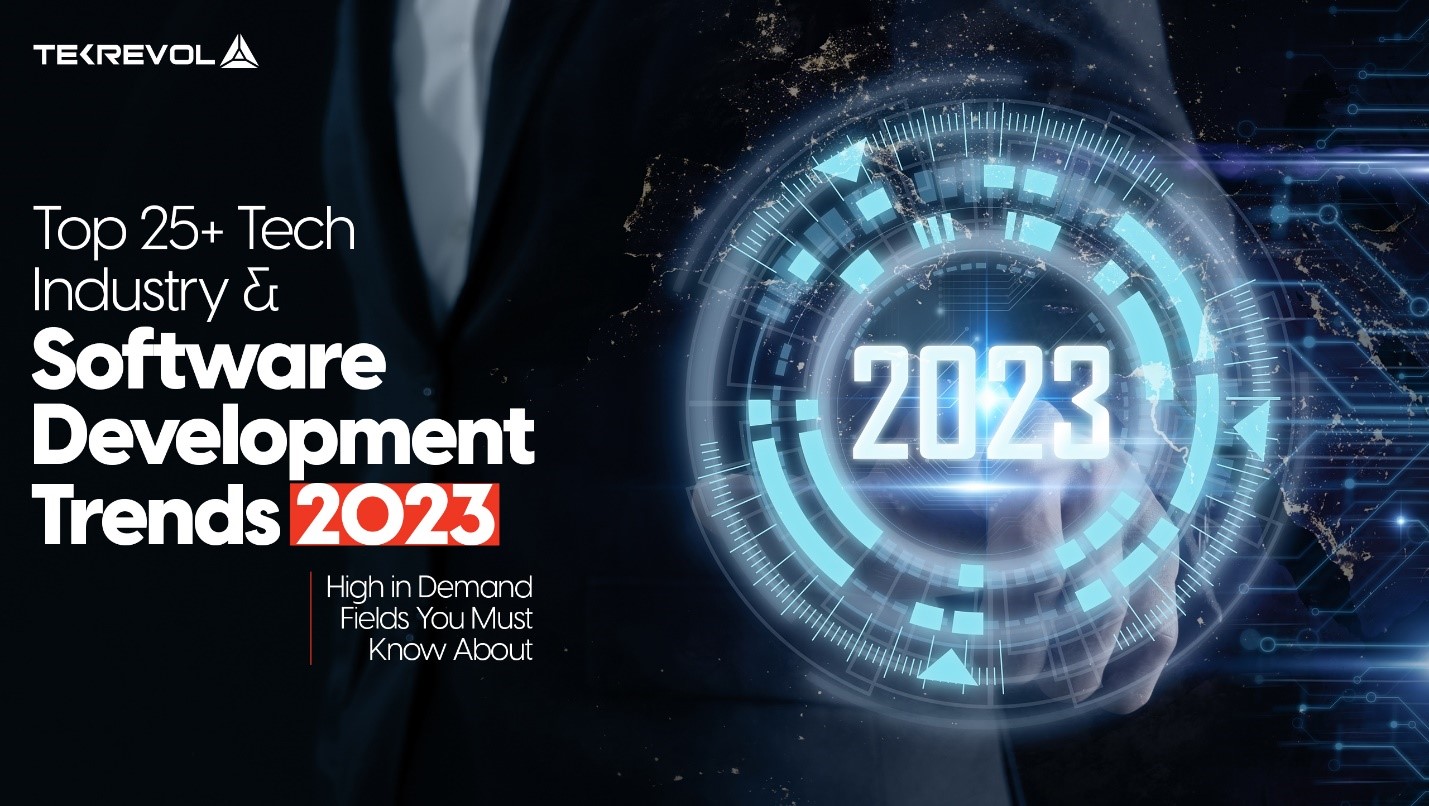 Today we are going to talk about software development trends in 2023. The software development space is constantly evolving, all thanks to emerging technologies. The world is on the move, and technologies are becoming obsolete very fast.
In times like these, one needs to have a closer look at the top software development trends to understand what is in high demand and where they must be spending their most time.
In today's article, we will be covering all the undermentioned pointers to understand in detail what the top development trends are and what are some of the factors behind their rise.
Top 25+ Software Industry Trends in 2023 That You Must Not Miss
Busting Myths Related To Modern Technologies
How Covid-19 Changed the Way We Look at The Technology?
What to Expect from The Future?
Software Industry Perspective: Is Remote Work the New Normal?
So now that you know everything about what we will be covering in this article, let's not delay it further and get started right away.
Already know what you need to develop?

That sounds perfect to us. The majority of our clients don't know what they want to develop. Whether you know what you want or not, we are still here to listen to you and guide you in building exceptional software solutions. Connect with our technology experts today to get started.
Top 25+ Latest Technology & Software Development Trends in 2023
The digital world has made us realize the importance of new technologies in software development and why they must not be overlooked. Here is the list of top 25+ trends in software development industry for 2023.
Low-Code & No-Code Development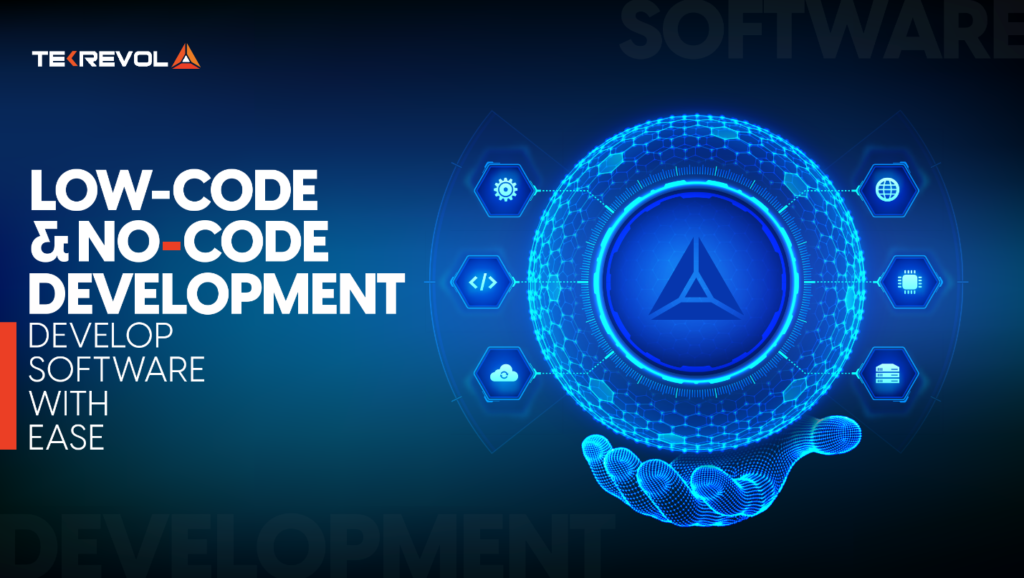 We have practically entered the era where we are in need of alternatives to coding. While it is clear that coding will always remain the core method for developing systems, for conventional development, low-code or no-code development is now gaining fame. More than fame, it has become one of the custom software development trends.
In the latest software industry trends, the low-code or no-code software development trends are the ones that allow anyone to build software without in-depth knowledge of coding and other technicalities. This way, even those who don't have specific development skills can develop top-class software through conducive graphical interfaces.
Moreover, this software trend is not just a thought but a reality. According to Statista, the low-code development market was valued at $13 billion in 2020. However, it is expected to reach $65 billion by 2027. This is a projected growth (CAGR) of more than 26% in just seven years' time.
Recommended read: Rapid Application Development Model
Internet of Things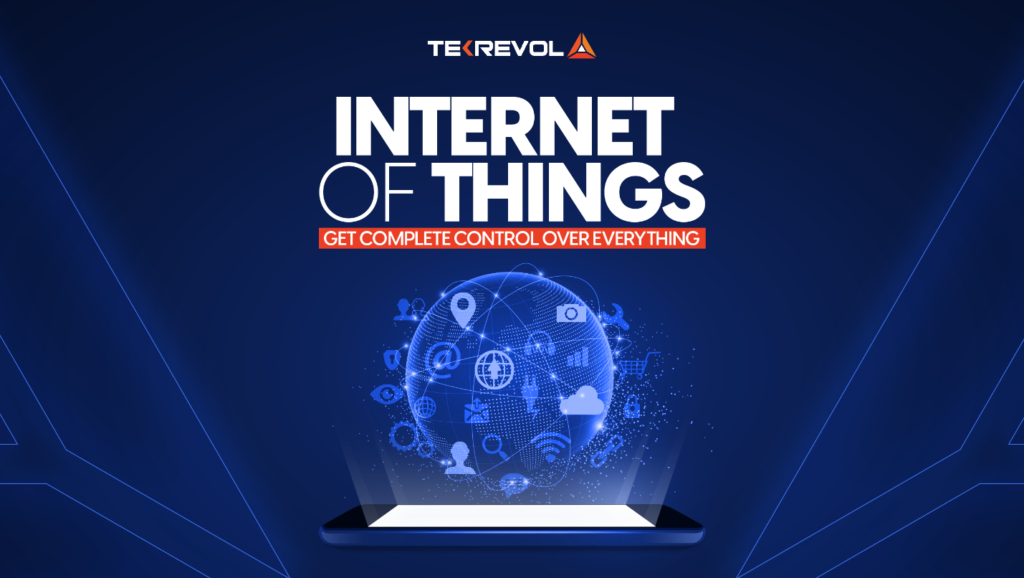 With the need for more control over our actions, we have continuously leveraged technology to aid us. The Internet of Things, also written or read as IoT, is among the top technologies or software development trends in 2023 that are disrupting how we carry out our routine tasks.
The benefits of IoT go beyond just controlling appliances and electronics remotely. From skimming through your vehicle's options to tracking the efficiency of the work done to improve productivity, it is the Internet of Things technology that makes it possible.
This is the reason why IoT is among the top rising software development trends in 2023. From Fortune 500 companies to startups, everyone is relying on this technology and adapting it to progress and make it into the list of future technology leaders.
Recommended read: Impact of IoT & Mobile App Development
Augmented Reality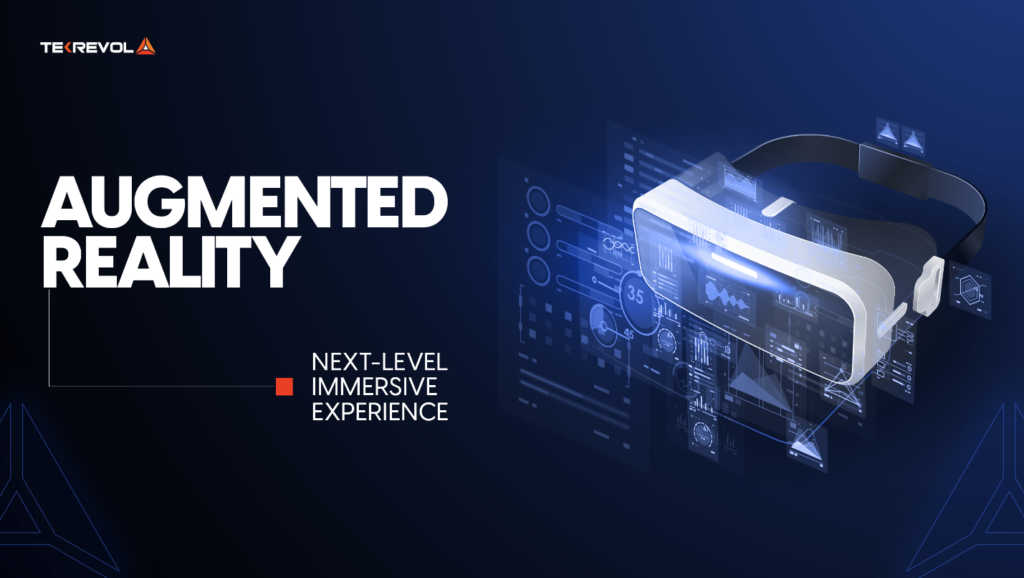 Augmented Reality, or AR, is a technology that merges with real environments around the users to provide them with a more personalized feel while maintaining a real-world and humanizing atmosphere.
Lately, a lot of work has been done on virtual reality to enable users to find more relaxed services. This is why it has made it to the list of software development trends in 2023 and beyond.
Whether you are discovering a new building or shopping in a grand store or finding your way through online maps – augmented reality allows you to have a personalized and immersive experience that not only feels better but is also efficient in engaging with the users.
Augmented reality is rapidly becoming a common factor for many software systems, and it is safe to say that it is one of the leading software development trends in 2023. Moreover, it is expected to grow even further. By 2024, the number of AR device users around the globe is projected to surpass 1.5 billion.
Recommended read: How to Build An Augmented Reality App, 25+ Best AR Apps & AR Game Development Cost: Complete Guide
Cloud Computing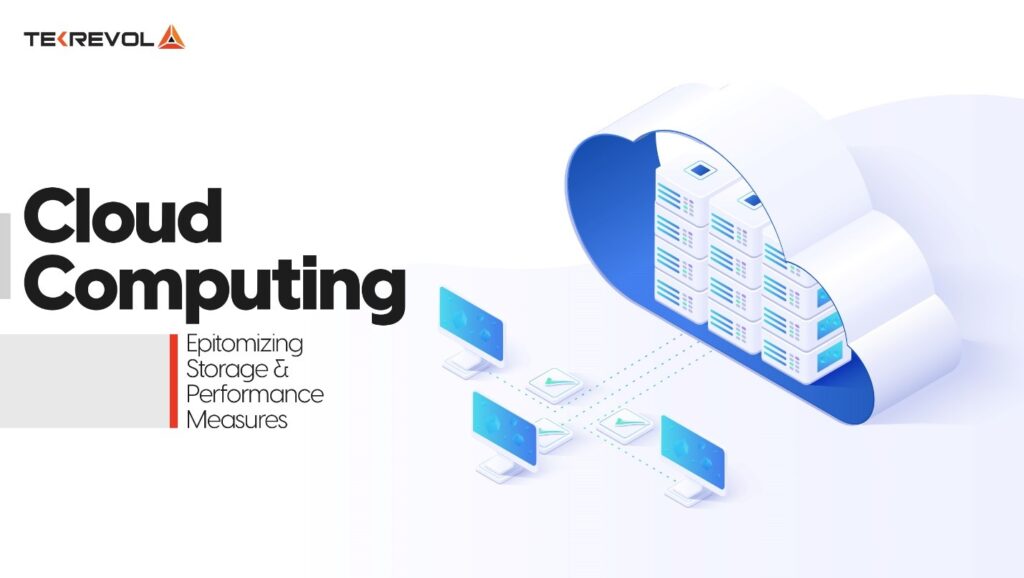 It goes without saying that cloud computing or cloud technology is among those technologies that have lately transformed the world. It is known as those few software development trends that are changing the fate of the world. From storage issues to data transfer and security problems, the cloud has taken it to the next level. Cloud is basically a term where the users get the hosted services.
Three terms have been used a lot in recent times, and all these directly pertain to cloud technology. Software as a Service (SaaS), Infrastructure as a Service (IaaS), and Platform as a Service (PaaS). These can either be public or private and have features accordingly.
If you are an active internet user and you rely on modern internet tools or products, there is a fair chance that you have heard of SaaS products or ideas. This is one way how cloud technology is leading the modern-day technological revolution and helping the world become a better place.
Recommended read: Benefits of Cloud Computing in Healthcare, Cloud Applications & The Future of Businesses & Firebase Vs. AWS: Which Cloud Solution Is Better?
Cybersecurity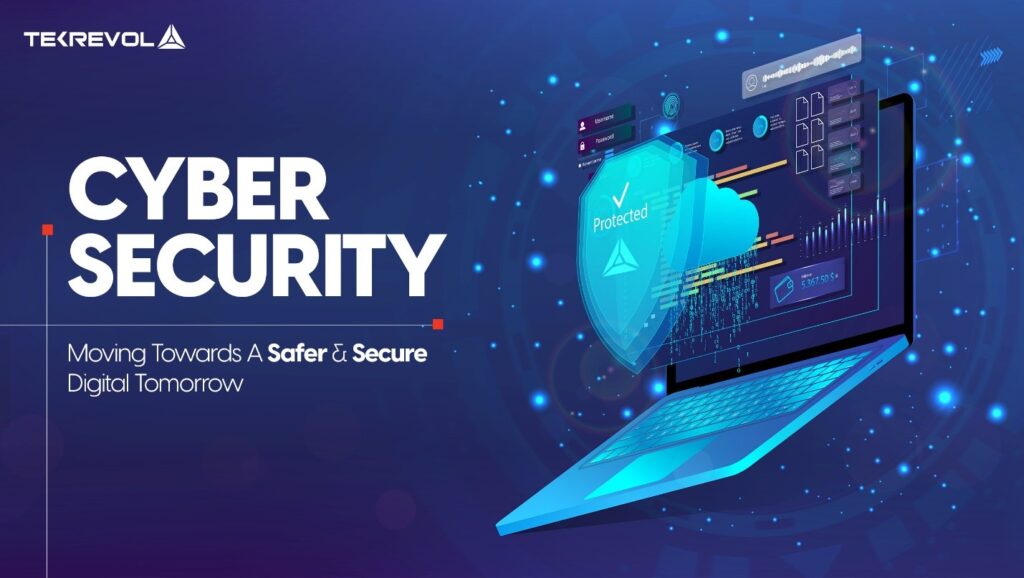 The boom of technology that came in the early 2000s brought along much more than what ordinary people saw. From all the good that we saw, there were some limitations and challenges that didn't get much fame. Security was one of them. This was also not considered in the software development industry.
A few years back, when technology became widespread, technology leaders began to understand the real problems, and hence, cybersecurity became a more mainstream domain. Over the last few years, it has become apparent that cybersecurity is going to be one of the most thriving fields in the future.
Today, tech leaders have started prioritizing cybersecurity as an essential factor that is necessary for a safer and securer tomorrow. In the list of top 2023 software development trends, cybersecurity is among the most notable.
Recommended read: What Is App Security & How To Implement It? & Best Privacy & Security Packages From App Stores
Staff Augmentation

Staff augmentation is a newer term that surfaced fewer years ago. It allows for employing an outside resource on a project basis. These employees are temporary, and the contract term is usually limited to the timeline of the project. Like any other method or technique, there are numerous benefits and limitations of staff augmentation that the software development industry is fully aware of.
The benefits and advantages far surpass the limitations or disadvantages of the method. That is the reason why it has become a global phenomenon, and the world's leading service-based companies are adopting it. It is a win-win outcome for both parties. The popularity of staff augmentation technology has enabled it to be one of the software development trends or technology trends for 2023.
From the efforts made to acquire suitable resources to money spent to get them onboard and much more, staff augmentation presents an advanced solution to many of the legacy problems faced by hiring managers, technical managers, and c-level leadership.
Recommended read: Staff Augmentation Solution for Waste Connections & How To Hire iOS Developer
Experience-Driven Design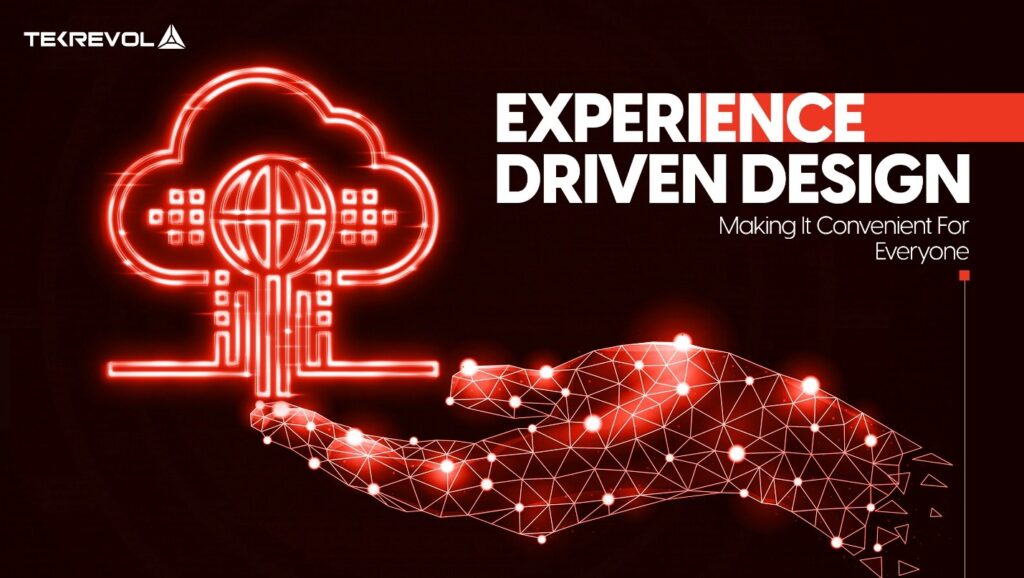 The software industry trends change quite often. Every now and then, when a new technology hits the market, eyes shift their focus. However, when it comes to experience-led design techniques, the world seems to have a consensus. Today, leading system designers and user interface engineers are focusing on experience and working to make it better.
Tech leaders in today's world are adapting to experience-led techniques and methodologies that enable the end-users to be at ease while navigating through the system. UX researchers are spending time perfecting the interfaces to make them as interactive and convenient as possible. Today, it is one of the latest software development trends, and the world is looking forward to it.
There are several design possibilities, and all of them differ based on their usefulness in a particular sector. Ensuring a design and flow that complements the whole system makes it preferable for the users to quickly learn and keep using the system.
Recommended read: Excelling at App UX Design
Quantum Computing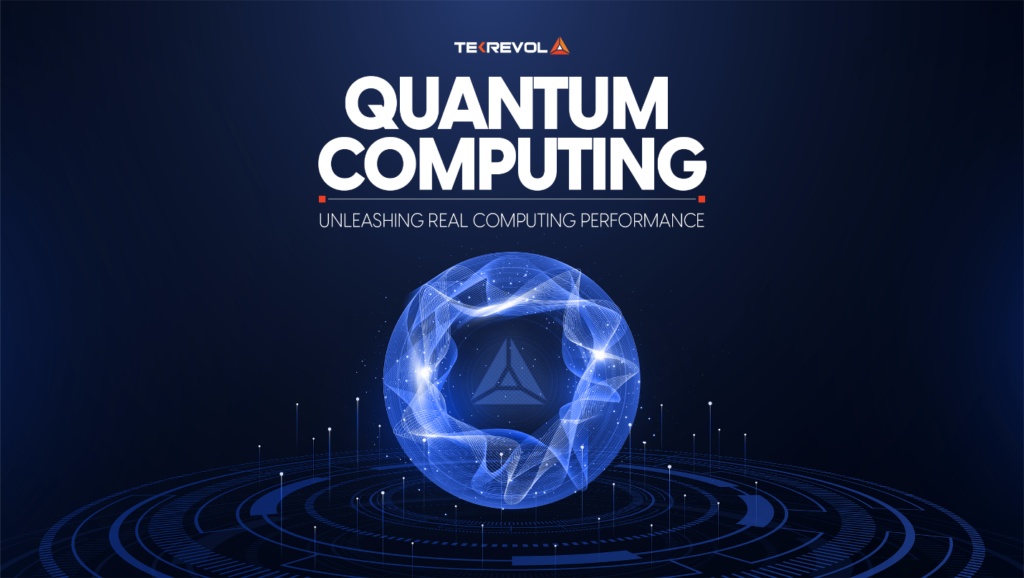 Processing power has always been a need in computing. From building processors to supercomputers, we have always strived for more. Quantum computing is a rising trend in the technology domain that may solve the thirst for power and be significant for all our needs. This is why it is among the latest software development trends for 2023.
Quantum computing uses the principles of quantum theory and technology to solve the underlying problems. Like almost every other technology in its early days, quantum computing is expensive, and not everyone might have access to it. However, it will be widespread once tested comprehensively.
Quantum computing offers rapidly evolving and forward-thinking organizations an avenue to identify market gaps and capitalize on them to be the leader of tomorrow. From quantum computing to quantum app development, there are endless opportunities for those ready to grab onto them.
Recommended read: Quantum Computing in Mobile App Development Industry, Possibilities of Quantum App Development & Quantum App Development – A Kaleidoscopic Glimpse
Machine Learning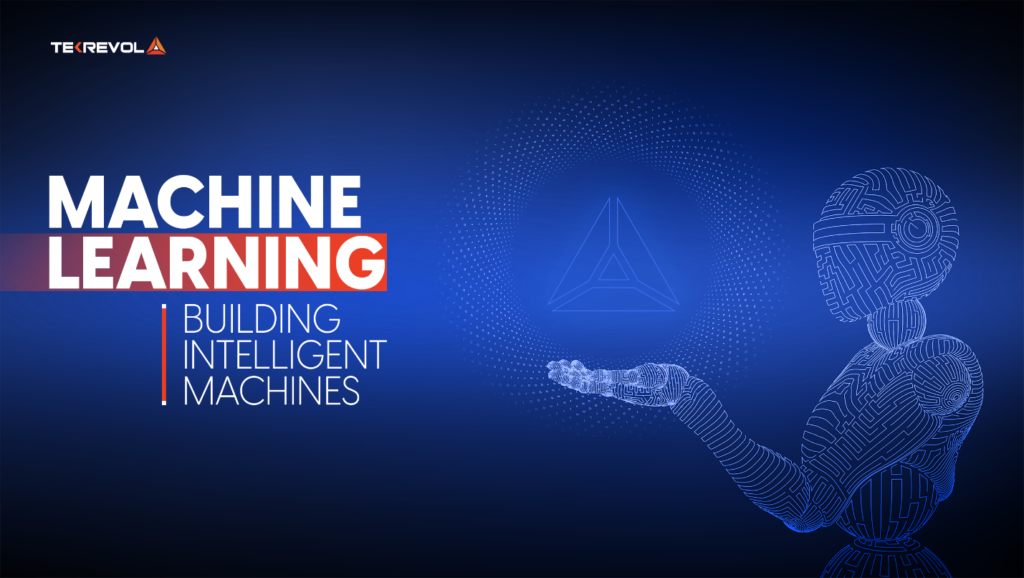 Machine learning is another technology that has gained immense popularity over the last few years. Along with artificial intelligence, machine learning has slowly seeped into our lives. The software platforms we use on a daily basis, such as video streaming platforms, social media platforms, and others, all use machine learning to enhance our experience.
Machine learning is a method or technology that allows the building of models and training them through historical data to automate or minimize human interference or interaction. In essence, the model or system we build becomes efficient enough that we can use it to carry out a variety of tasks. It has been among the top software development trends for a long time.
This technology is, without a doubt, a software trend that many look forward to. Numerous libraries and options are now available for those looking to build incredible systems and contribute to humanity's progress.
Recommended read: Artificial Intelligence & Machine Learning in Mobile App Development & Top AI Apps To Check
Kubernetes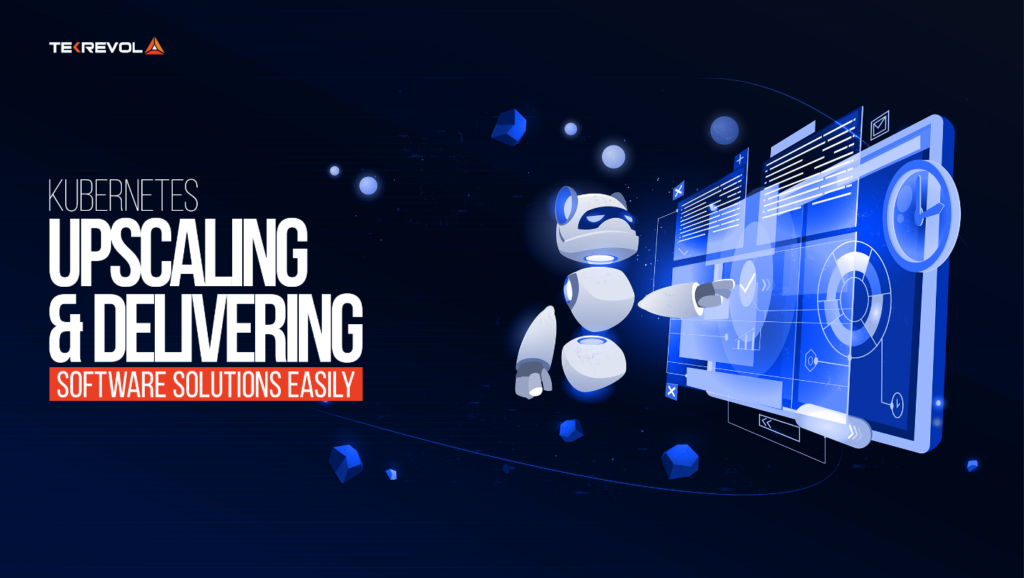 Kubernetes is not very new. Yet, the impact this technology has on today's tech world is massive. This is another one of the software development trends where microservices and containerized applications are becoming famous. Being an open-source platform, it is gaining popularity in tech circles worldwide.
According to Statista, more than 46% of organizations used Kubernetes to carry out their operations, such as scaling, managing, and deploying applications. Today, this number has increased further, and more and more people are adopting to take the lead.
The cloud computing market is expected to hit $500 billion by the end of 2023, which includes all kinds of software and IT services. Today, AWS, Google, and Azure are the market leaders, while many new entrants are seeping their way in. All in all, Kubernetes is getting famous with each passing day.
Recommended read: Angular Vs. React: Which JavaScript Framework Should You Choose?
Blockchain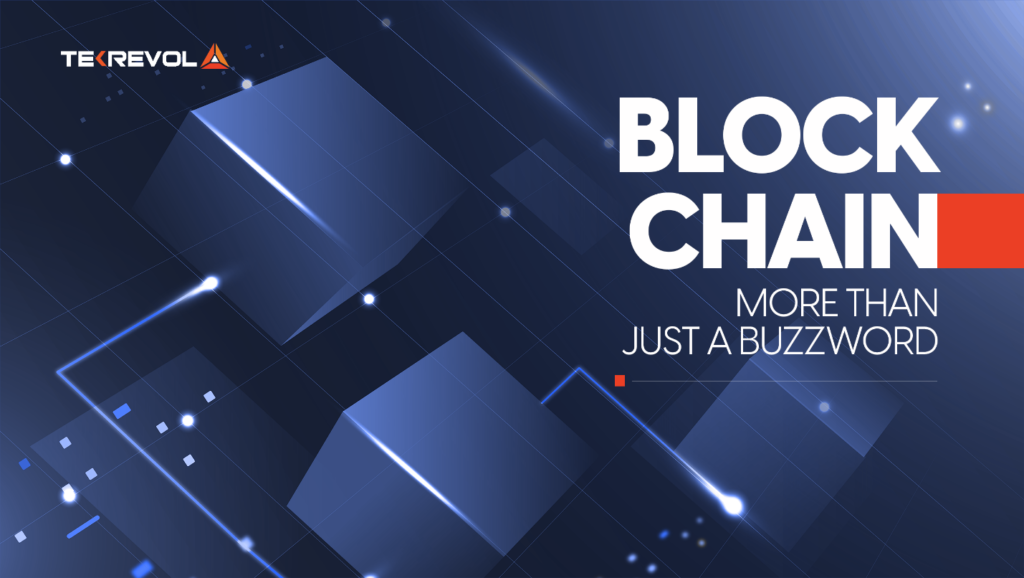 In the list of the software industry and development trends of 2023, it would be unjust not to talk about blockchain. It has been among the most influential buzzwords in the past few years. From cryptocurrencies to DeFi (decentralized finance) applications – blockchain has been everywhere.
But the applications of blockchain are not restricted just to the use of cryptocurrency. There are multiple other uses of the technology that are needed. Industries such as logistics, accounting, healthcare, and many more could have incredible applications using blockchain technology.
Global spending on blockchain technology has been continuously rising, and by the end of 2024, it is expected to be around $19 billion. As per a report, the number of blockchain apps will continue to see a rise in upcoming years. Blockchain is certainly a technology that cannot be ignored and is surely among the latest software development trends.
Recommended read: How To Create Cryptocurrency, How To Create Ethereum Contracts, Top Predictions About Cryptocurrency, NFTs & Bitcoin & Best NFT Games
Found the right technology to build a custom solution?

Are you looking to develop a custom technology solution? We can help. If you have found the right technology to build your solution, just let us know. Or, just explain your requirements or your incredible idea, and we will help you find the right solution – in fact, we will build it for you. For more, talk to our experts – get your call scheduled today.
Artificial Intelligence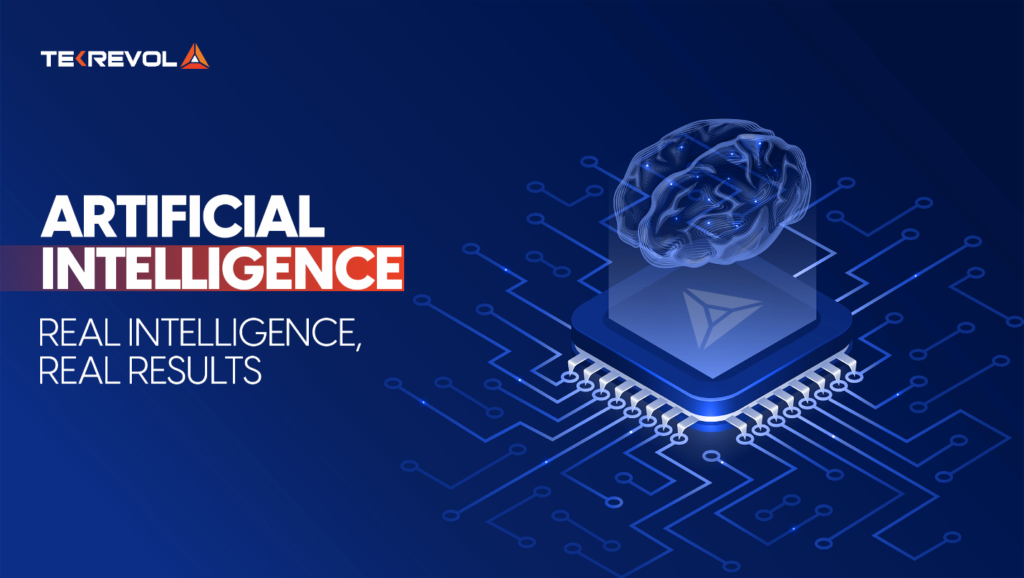 If we move further in the list of trends in the software industry for 2023, there is one technology we cannot miss. This is, without a doubt, artificial intelligence. Although this technology is not new, it is among the most impactful technologies in helping the world become a better place.
In 2021 alone, almost $11 billion were spent on intelligent process automation and related software, and the number is only going to increase. The robotic process automation (RPA) and artificial intelligence (AI) industries are expected to see a massive boom by the end of 2023 – billions of dollars are projected to be invested in these technologies. That is why it is one of many latest software development trends.
Artificial intelligence also includes machine learning (ML) and deep learning (DL), which allow the technology to be more efficient and become more intelligent. Moreover, there are 3 segregations of AI – these are Narrow AI, General AI, and Artificial Superintelligence. Researchers are continuously studying and understanding the positive use of technology and how it can be made better.
Recommended read: AI & Its Impact On Mobile App Development & User Experience & AI Chatbots in Healthcare
DevOps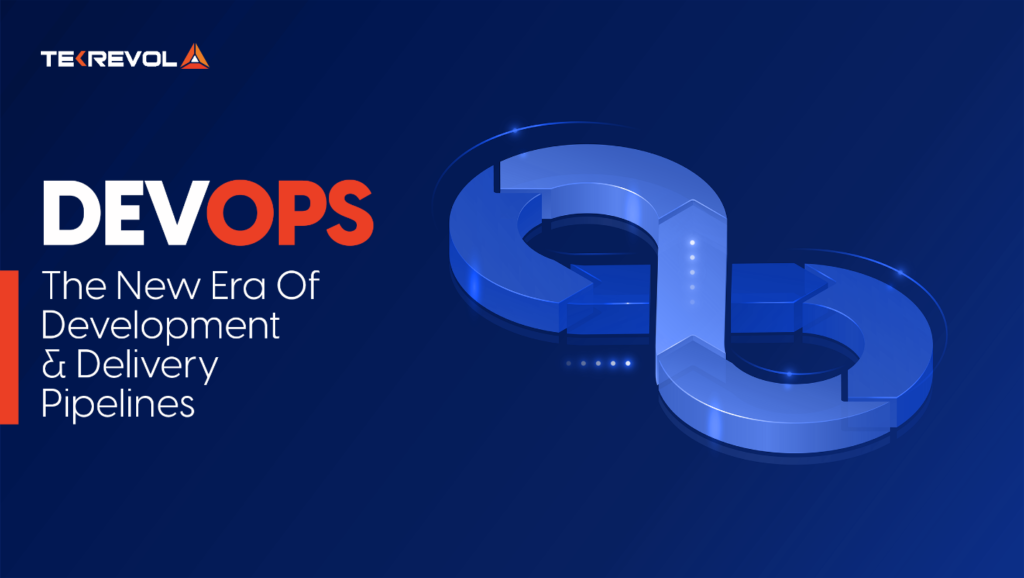 In the modern world, DevOps has become a norm. This is a widely used practice in the majority of the leading software development companies. So much so that we can say that this has become a software trend in 2023. Enterprises and medium-sized businesses are hiring DevOps teams to stay afloat and efficient.
DevOps enables an organization to produce better outcomes through specific tools and practices and deliver various apps swiftly. It takes the lead on legacy software development and infrastructure management practices. DevOps is a vast domain, and multiple of its components perform better than the majority of the old practices. Today, it has become one of the software development trends for 2023 and the years to come.
The demand for DevOps has gone up by 38% in recent years. It is among the top 3 in-demand skills on Statista.com among web development and artificial intelligence. The DevOps software trend has multiple benefits, including faster and better delivery, quick issue resolution, scalability option, and more avenues and options to automate.
Recommended read: How To Develop Low Cost Business Apps
Microservices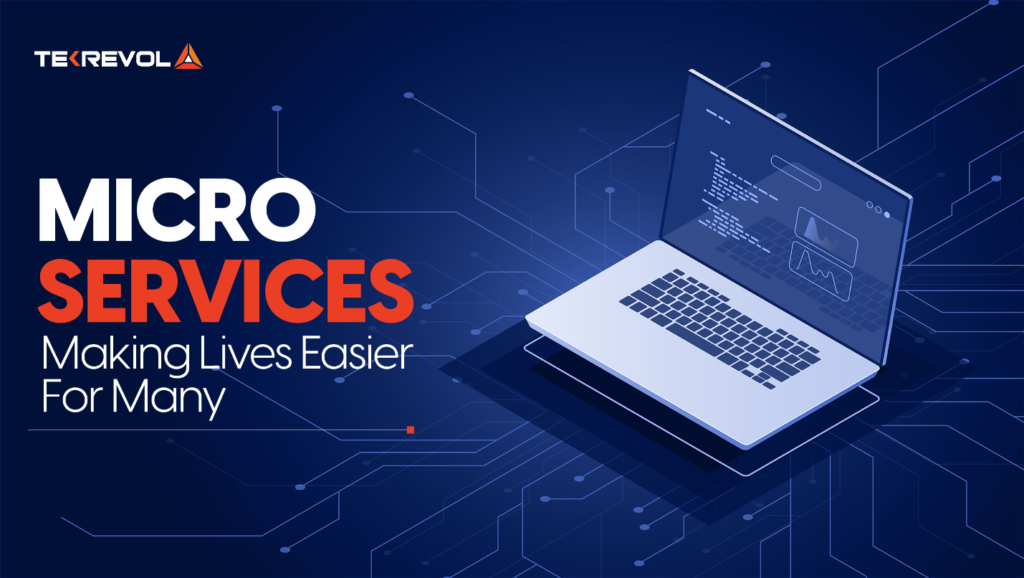 The increase in the adoption of new technology, such as containers and microservices, has become a new trend in the software world. Among other platforms, Kubernetes is a known and widely used container orchestration platform. It is also an open-source platform and surely among the top software development trends for 2023.
A report published by Statista.com reported that more than 46% of the team in software development were using a microservices platform such as Kubernetes. These were either used in the production environment or for development and testing purposes. Experts have already predicted that the number of microservices users will grow in the upcoming years.
There are several reasons why the trend of microservices has seen a rise. Software companies are working with enterprise organizations to build projects that require scalability and security with 24/7 support. Microservices architecture is tailor-made for such a situation and helps in improving the software deployment process.
Recommended read: Firebase Vs. AWS: Which One Is The Best Choice?
QA Automation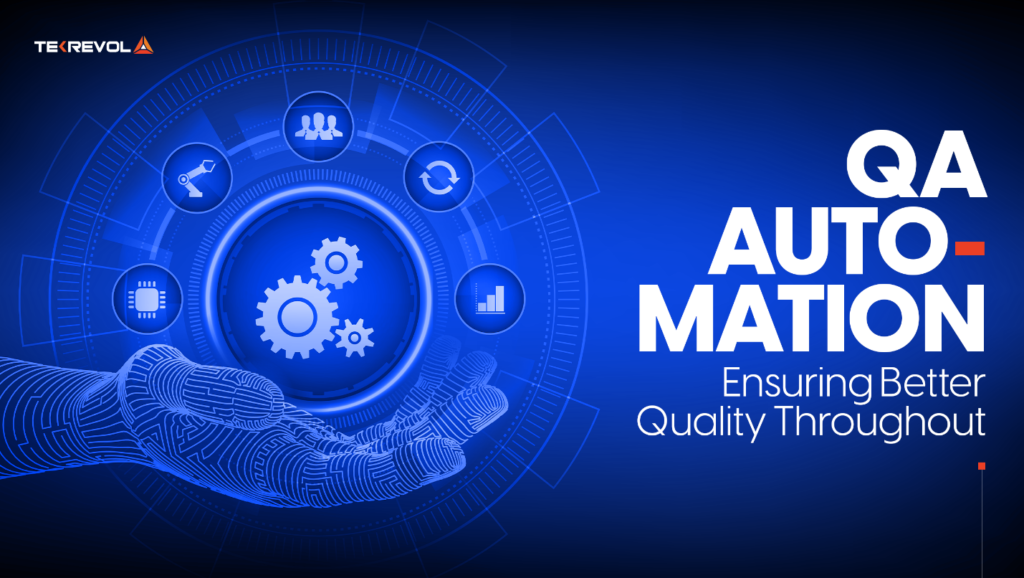 QA or quality assurance is an important part of the software development lifecycle or SDLC. It is significant because no software product will rule the market unless quality issues are dealt with appropriately. QA automation is the process where automated tools are used to test the software and get detailed reports covering various aspects. QA automation is now one of the software development trends, and the technique is getting famous in developer circles.
QA automation is not very new. It is used all around the globe and is essential in performing tedious tasks that were previously done manually. But slowly, the world is moving towards automating all the QA work. A new trend in software testing is setting new standards for QA automation.
Hyper-automation testing is another new technique – or a buzzword in the technology realm – that is doing rounds in technology corridors worldwide. The software testing market is valued at $40 billion right now. The CAGR is expected to be around 6% between the years 2023 to 2030. The booming requirements for automation testing will contribute to the improvement in the industry share.
Recommended read: Top Automation Testing Tools
Python Development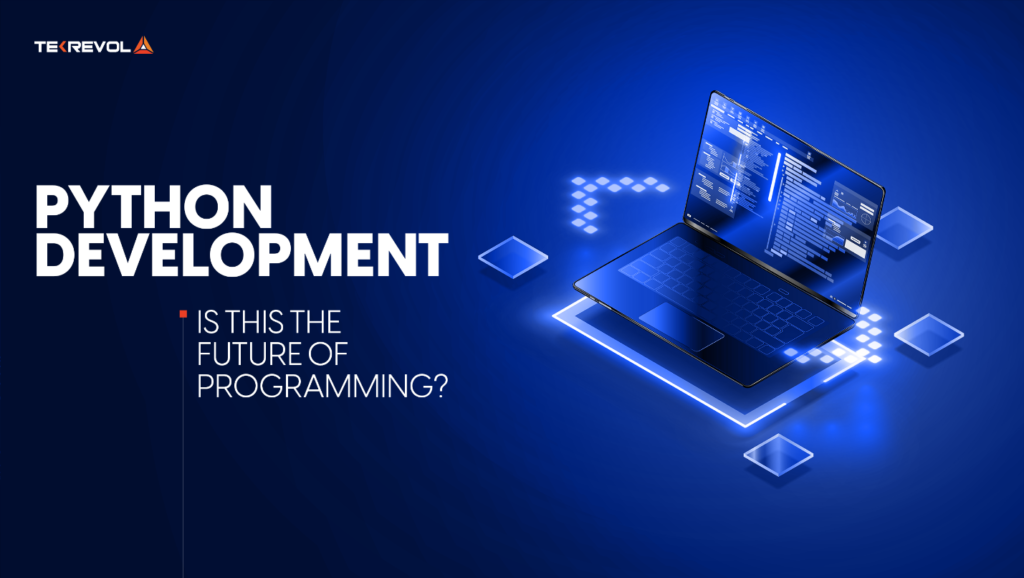 If, by chance, you happen to follow what goes around in the development world, you will know how disruptive Python has been over the past few years. For the past few years, Python has been among the most used and famous software programming languages. Python is ranked atop with top programming languages in 2023, along with Java and JavaScript.
Python is a beginner-friendly language and deserves mention in the top software development trends because of its popularity. Developers of emerging technologies such as artificial intelligence and machine learning have Python as their first choice for developing intelligent systems.
Developers around the globe consider Python the most powerful language. The language doesn't always need you to write hundreds of lines of code. The software programming language is also somewhat cross-functional, which allows its convenient use for a variety of purposes.
Recommended read: Python For Mobile App Development
JavaScript Development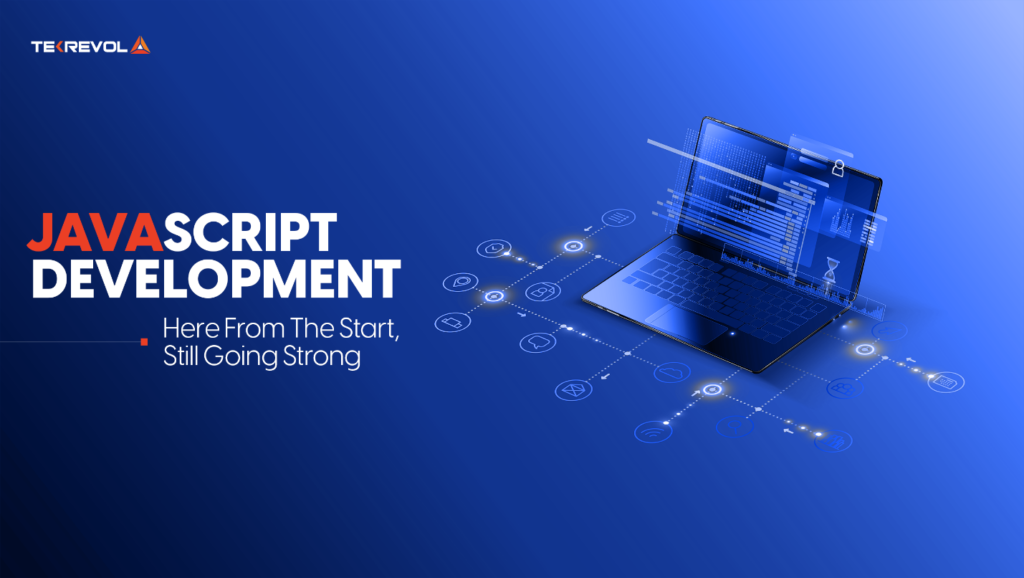 This list of top software development trends of 2023 won't be complete without JavaScript getting a mention. It has been more than a decade since JavaScript is ruling the internet world. Today, JavaScript frameworks are among the most-used web development frameworks.
It is safe to say that software trends in 2023 cannot miss having a mention of React, Angular, or Vue. These three frameworks transformed web development in the 20th century. From a simple website to complete digital solutions, JavaScript is an all-in-one solution for your development needs.
Moreover, there are now technology stacks that use multiple frameworks of JavaScript or Vanilla JavaScript to build state-of-the-art applications. If there is one technology that is always a part of software development trends, that is JS, for obvious reasons.
Recommended read: Everything About Web Development, PHP Vs. JavaScript & Difference Between TypeScript & JavaScript
Native App Development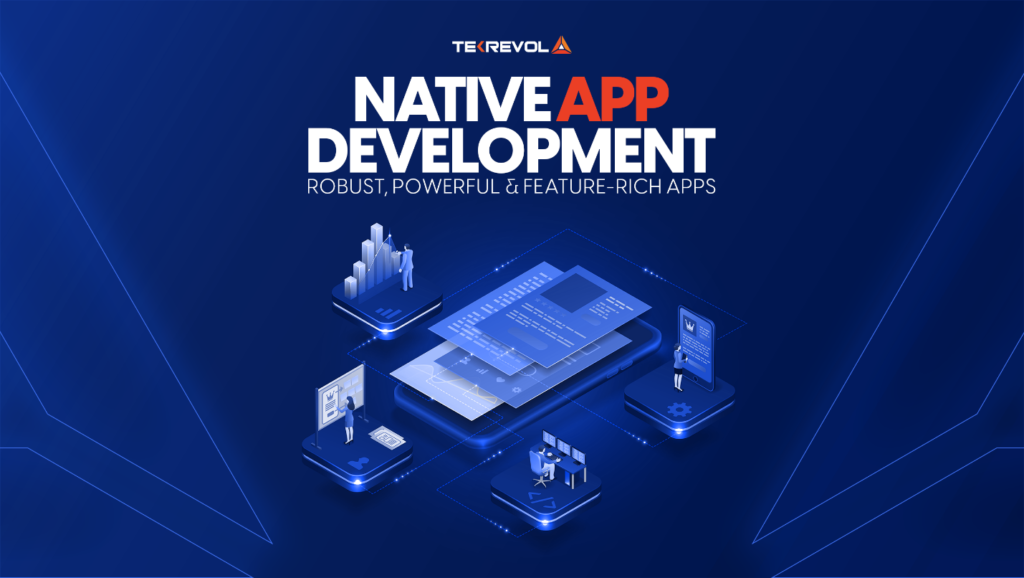 Native app development is not new. It has existed for a long time. Many of the mobile apps that are currently in use are built using native technologies. For native Android app development, Java and Kotlin are used to build apps. For native iOS app development, Objective C and Swift are the two options available.
You must be wondering why in the list of top software development trends, there is a mention of native development. It is clear – native technologies might have existed for more than a decade – they are not obsolete. For certain requirements, native mobile apps perform way better and are an automatic choice for many app developers.
If you are planning to choose your technology stack and you are considering native technologies, you must not rule them out. Moreover, when building for a single platform, native applications are cost-effective and deliver far better results than expected in terms of performance.
Recommended read: Top Benefits Of Native Mobile App Development & Cost Native App Development
Cross-Platform App Development (Hybrid Mobile App Development)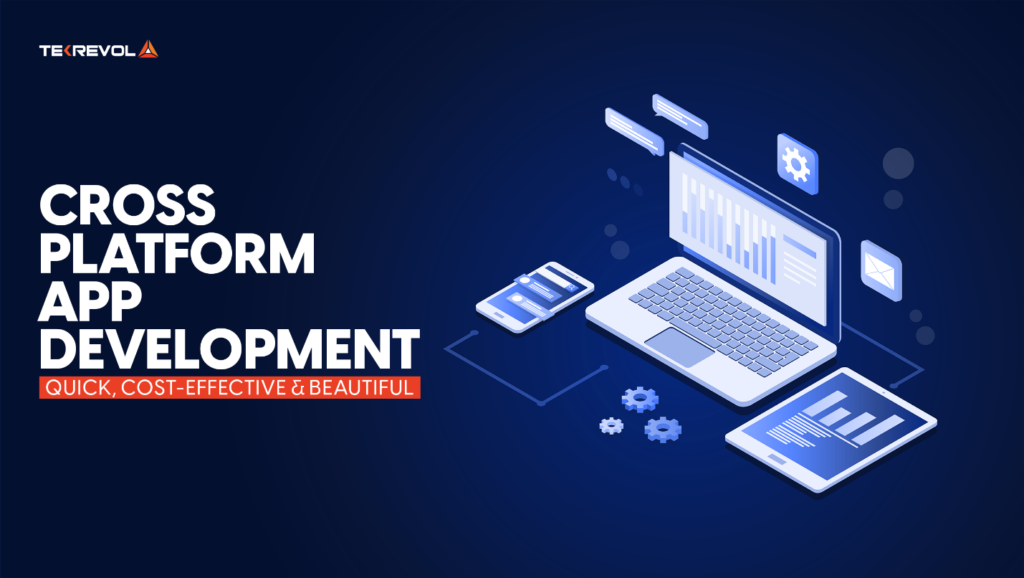 We have talked about the usefulness of cross-platform app development and its significance. But that doesn't mean that we can ignore the contribution and popularity of cross-platform technologies. Technologies including React Native, Flutter, Ionic, Xamarin, and others are among the top hybrid app development technologies.
According to a study, there are two most-used hybrid React Native and Flutter mobile application development technologies. Both of these have their pros and cons and provide unique value. Flutter is a Google-backed UI toolkit that uses Dart programming language to build apps. On the other hand, Facebook's community maintains and improves React Native, a JavaScript-based framework, to build beautiful smartphone applications.
The list of the latest software development trends will be incomplete without cross-platform application development. Some of the biggest companies around the globe, including Uber, Meta, Airbnb, and others, have built their mobile apps on these technologies, which is enough to advocate their significance.
Recommended read: React Native Vs. Flutter Vs. Xamarin & Hybrid App Development Cost
Custom Application Programming Interface (API) Integration
Application programming interfaces or APIs have been in use for a long time. APIs like REST API, OpenAPI, SOAP API, and others are some common examples that developers around the globe use. However, the use of custom APIs is increasing rapidly – creating new possibilities for a number of people.
Modern-day software development is focused on building specific and secure solutions, and APIs have a big role to play in that. That is why custom API integration and development is of utmost significance and is now shaping it into a trend in the software industry. Custom APIs are now shaping the world into a league of software development trends.
Moreover, the efficiency of the APIs also matters a lot as it involves the transfer of critical data. There are numerous other avenues that play a vital role; however, it is high time that we change the old-school way of doing things. Custom APIs with better approaches and modern standards are indeed the future.
Recommended read: Guide To API Development
DevSecOps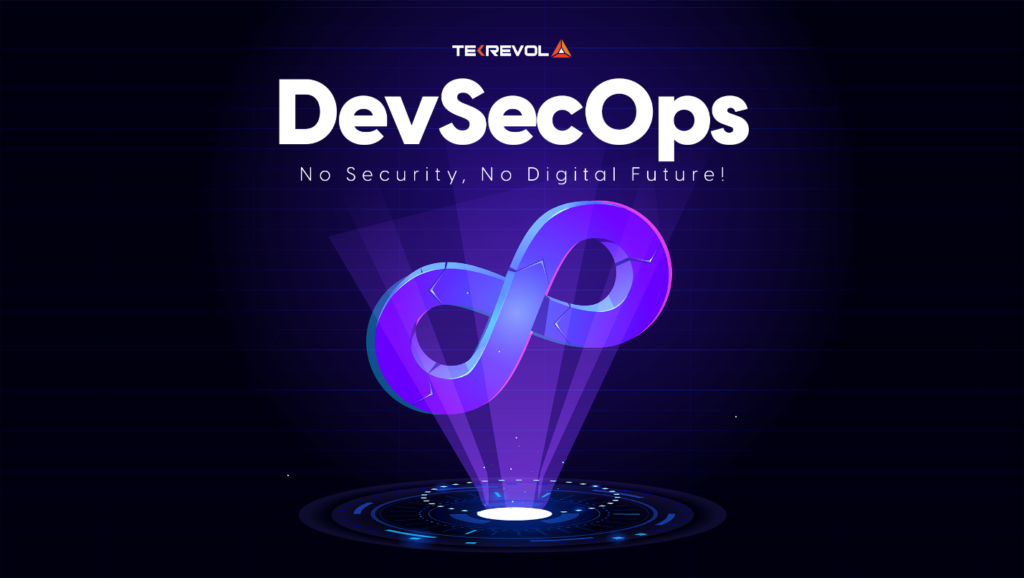 We have discussed DevOps – a new way to deliver exceptional digital solutions. However, a new innovation in the domain has caught the attention of many. After DevOps, the world is slowly beginning to understand DevSecOps. With the increased reliance on software, the need for security has significantly increased. The increased use has caused it to become one of the software development trends.
To cope with this situation, DevSecOps introduces a quicker and safer way to maneuver through modern threats. The technique has integrated security checks in each corner and helps massively in the development of secure and safe software systems. The increasing focus on SecOps will result in a massive shift in the mindset.
This developer survey by GitLab digs deep to find out the software management and software development practices of DevOps professionals and teams. The survey clearly indicates the change in mindset and how it pushes forward the need for better systems, especially from the security standpoint.
Recommended read: Smart Home App & Security
Big Data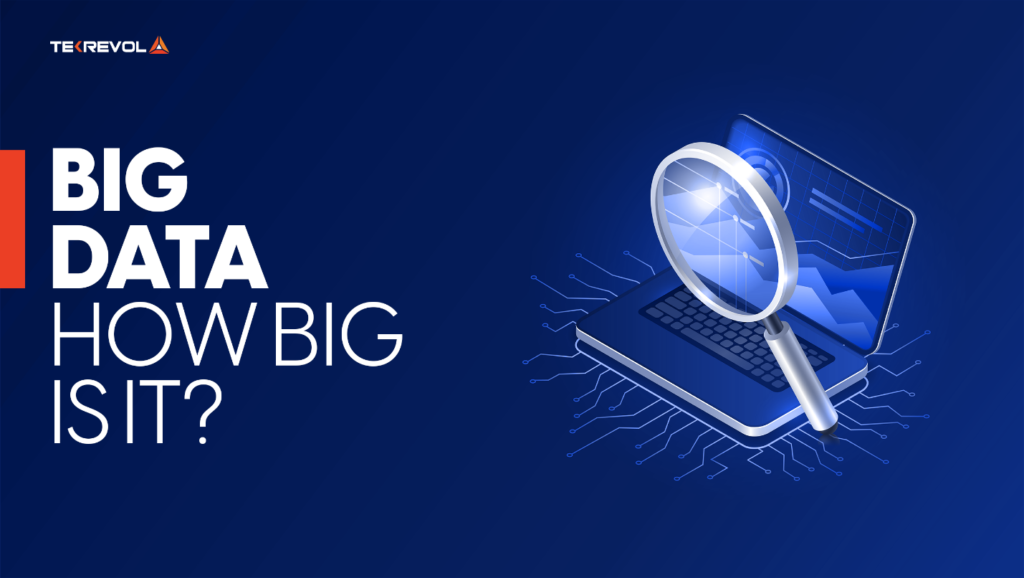 Today, quintillions of bytes of data are produced and uploaded on the internet. While a lot still gets ignored, Big Data is the ideal solution to make good use of it. Organizations around the globe are now focused on collecting data to improve their decision-making.
But this has given birth to a new problem. Regulatory bodies, privacy concerns, and data regulations around the globe have greatly impacted the data collection schemes, which has been, somehow, beneficial for the masses. Along with the focus on big data, organizations are now considering big data security as well to mitigate any threats with the amount of data they have.
Experts predict that big data security will be the next trend – a new league of software development trends helping the world reimagine the novel landscape. The technological landscape is always expanding – serving ideas and innovations that propel the world forward.
Recommended read: Everything You Need To Know About Big Data & Its Working
Progressive Web Apps (PWA)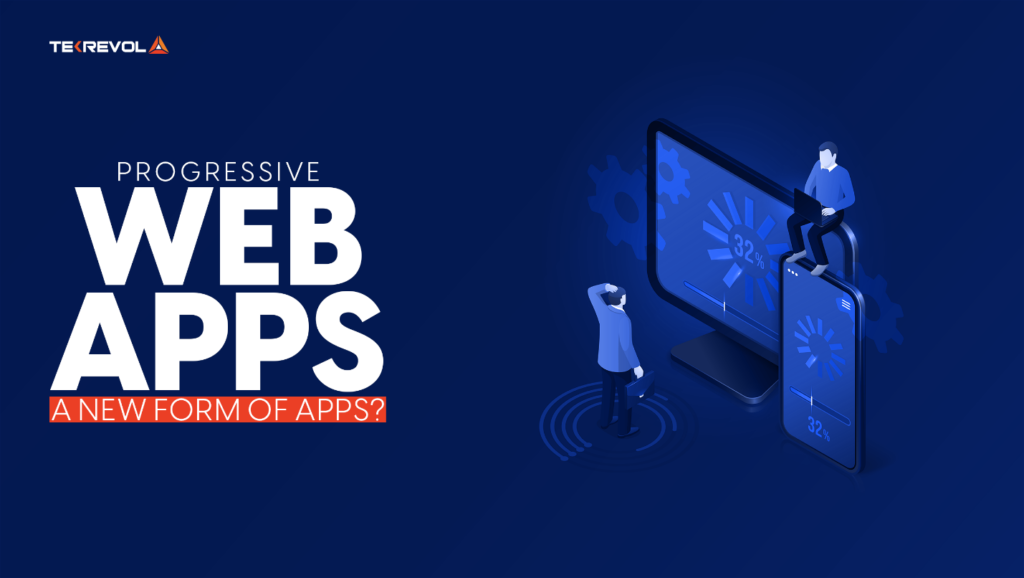 Progressive Web Apps, or PWAs, are a new way of interacting with mobile users. Again, the technology is not very new, but as people become aware the modern software technologies and their usage, this will catch the eye of companies. Moreover, it will also be beneficial for the users.
PWAs or Progress Web Apps are essentially a website that look and function like mobile applications. This software development trend is changing how mobile apps are used. These apps use native mobile device features. The user doesn't even have to visit an app store to download and install the application.
A progressive web app is better than a website as it can access the device features and provides a better experience to the end-user. A lot of software companies, software startups, and Software as a Service (SaaS) organizations use PWA as their primary mode to reach their targeted audience.
Recommended read: PWA Vs. Other Apps
Mixed Reality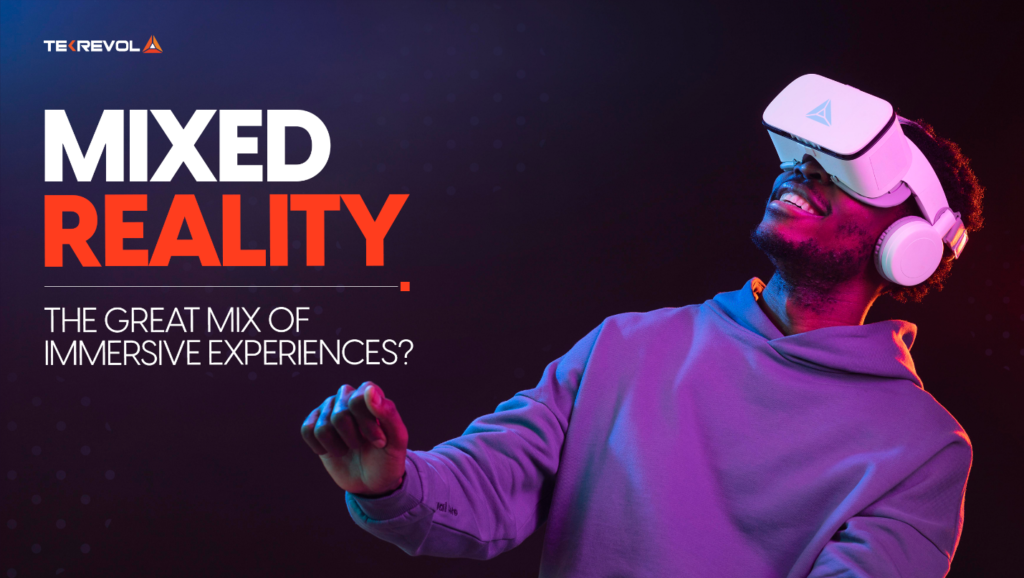 As the term suggests, mixed reality is a reality that is mixed, a mixture of digital and real worlds. It allows for highly-immersive experiences with a combination of physical and digital worlds. Using advanced technology features and functions, multiple instances are tracked, such as hands, eyes, and speech.
To enable a mixed reality experience, three elements are necessary. These include advanced input methods, environmental perceptions, and, finally, computer processing powered by the cloud for ideal performance. Mixed reality is where the digital and physical realms intersect.
According to Statista.com, the global mixed reality market size will be around $3.7 billion by 2025. It must be noted that the same industry had a market share of around $47 million in 2018. The immense growth depicts the growth prospects of the incredible technology. It is among the rising software development trends of 2023, and we will see more of this in the future.
Recommended read: For Entrepreneurs: How To Make A Game?
Virtual Reality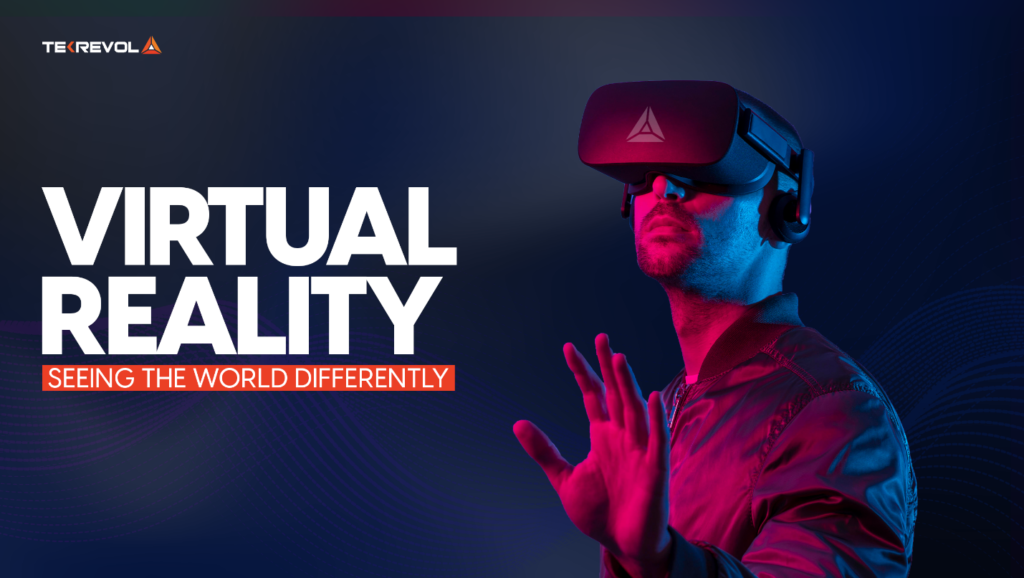 Virtual reality, or VR, is a not-so-modern technology. However, recently it has seen a boom in global adoption. Virtual reality is a computer-generated environment with objects and surroundings that feel real. It provides a near-reality experience, hence virtual reality.
There are multiple types of VR solutions. These include non-immersive, semi-immersive, and fully-immersive virtual reality solutions. Technology enables human beings to be more productive in an interactive environment, which is one of the reasons it is so popular. And its popularity has led it to be one of the latest software development trends for 2023.
By the end of 2021, the consumer and enterprise revenue of the virtual reality (VR) industry was around $9.11 billion dollars. By the end of 2023, it is expected to surpass $12 billion. This is because the world has understood the importance of this technology. VR solutions are being implemented in different parts of the world.
Recommended read: Metaverse & Virtual Reality, Meta-Friendly Approach & Important Virtual Reality Trends
UI/UX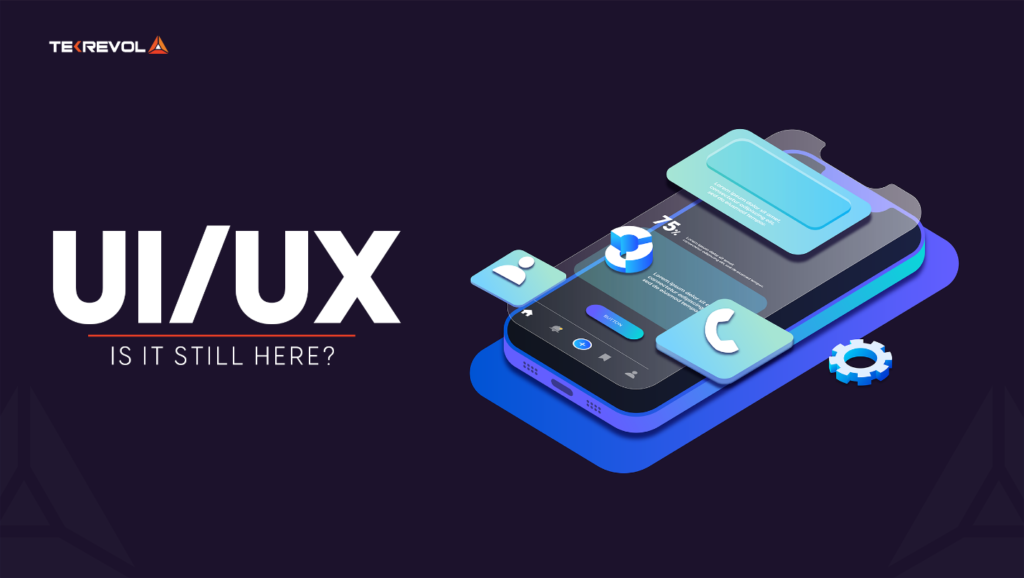 User interface and user experience have existed since the inception of computing. Along with the backend mechanisms, these have also evolved significantly. The UI/UX trends have been changing – yet, these have always been focused on a user-first approach. The idea is to craft experiences that allow users to be at ease.
In the top software development trends of 2023, the UX part is among those where the world has its eyes focused. All tech leaders around the globe, including Google, Facebook, LinkedIn, and others, have separate UX Researcher roles where the job description focuses on improving an interface and uplifting the experience. That is why these organizations have high customer satisfaction and happiness ratios compared to many others in the world.
Online experiences matter a lot. According to a study, 44% of people will tell their friends and acquaintances about their bad online experiences. 54% of users prefer personalized content, which is essential in delivering the ideal results. The future is not just about building technology. It is about empathizing and understanding your user's needs. To be in your user's shoes to deliver the solutions that solve problems.
Recommended read: What Not To Do With App UX & Design Trends That Are Still Relevant
Still looking for the right technology to develop your digital product or solution?

Why stress when our technology experts can help you find the right path? We guide you and assist you on every aspect of your tech solution – from ideation to project scoping to tech stack selection to development and launch; we have got you covered. Talk to us for more information now, and we might have some special discounts for you.
Busting Myths Related To Modern Technologies
Even though we live in a world where information is easily accessible to almost everyone, there are a few misconceptions and confusion prevalent in the market regarding modern technologies. Let's have a look at some of the most common myths in the technology industry, and this visual makes it easier for you to understand. Let's bust them.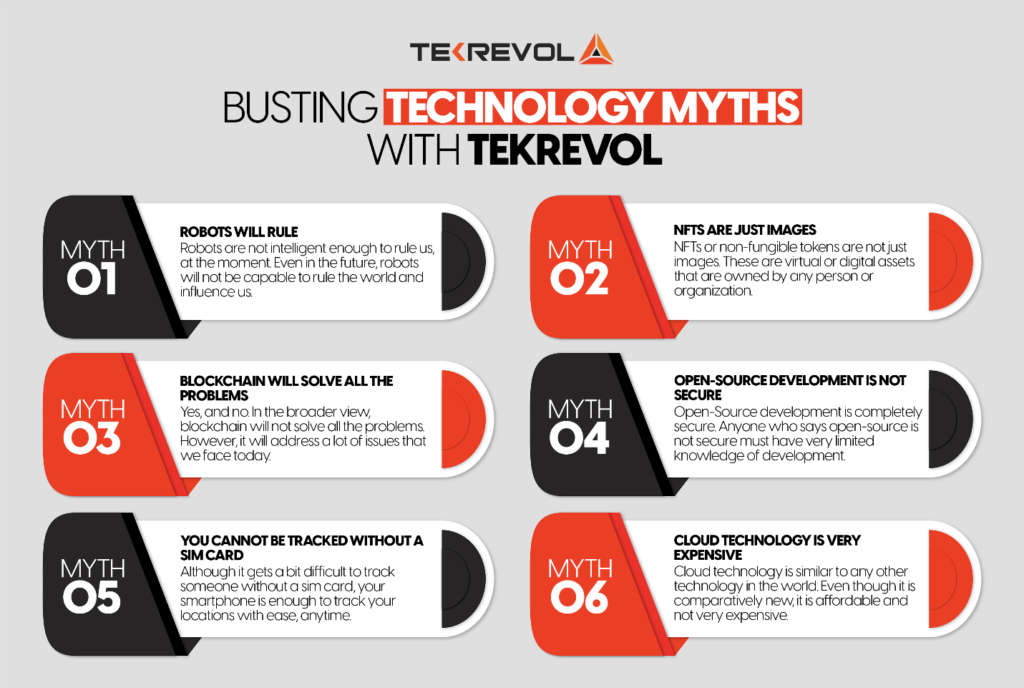 How Has Covid-19 Changed the Way We Look at Technology?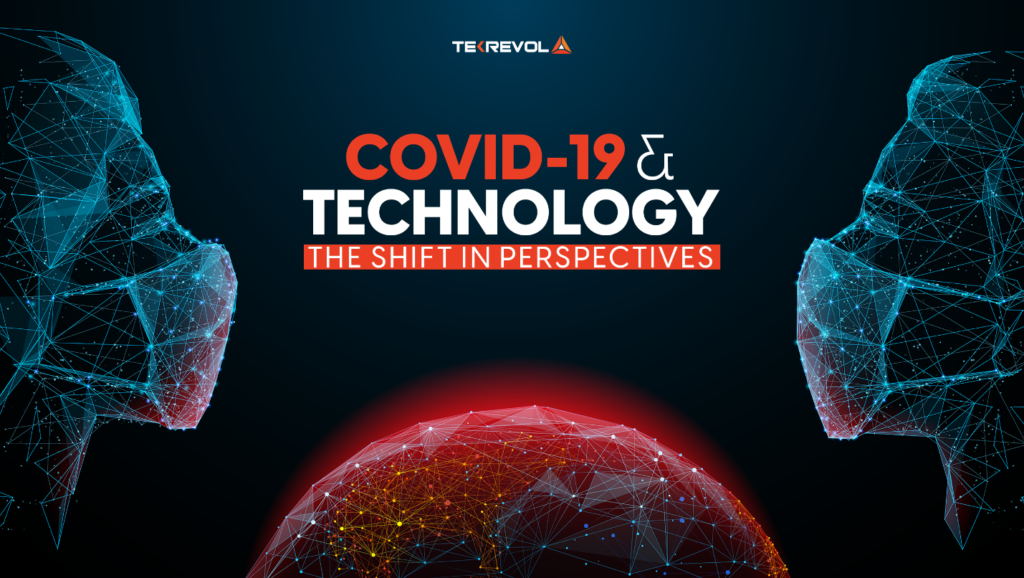 Covid-19 is (almost) gone. Life is slowly coming back to normal. But over the period of 2-3 years, a lot has changed. It almost seems like a nightmare to think of what we have been through. There are certainly good and bad takeaways from the testing times, but it has made us do one thing. The software development industry is back on track but with a lot of changes.
The pandemic has changed the way we look at technology. The way technology is perceived today has seen a 360-degree shift from what it was thought as. Nowadays, we are more dependent on technology than we ever were. This has transformed the software development processes as well.
You need no survey to endorse the increased rate of adoption of digital technologies. Yet, McKinsey went a step ahead to put this change on paper. McKinsey Global Survey of executives, where the organization surveyed 899 C-level executives and senior managers, revealed that their companies have expedited their efforts of digitalization and have started investing in multiple technologies. This has pushed the software development efforts as well around the globe.
Pew Research conducted a survey that had multiple insightful findings. One of them was when almost 90% of American adults stated that the internet has been at least important to them. 58% termed the use of the internet essential. The Internet is now looked at as a savior to many. Many who didn't understand software development now know more about it. (Read the complete report here)
Elders who had a hard time understanding why technology and the internet even existed finally understood its use. Whether it is video calls to loved ones or working from home through lasting lockdowns, the world has seen the worst – thanks to the internet, we have gotten through.
Adverse Effects of Technology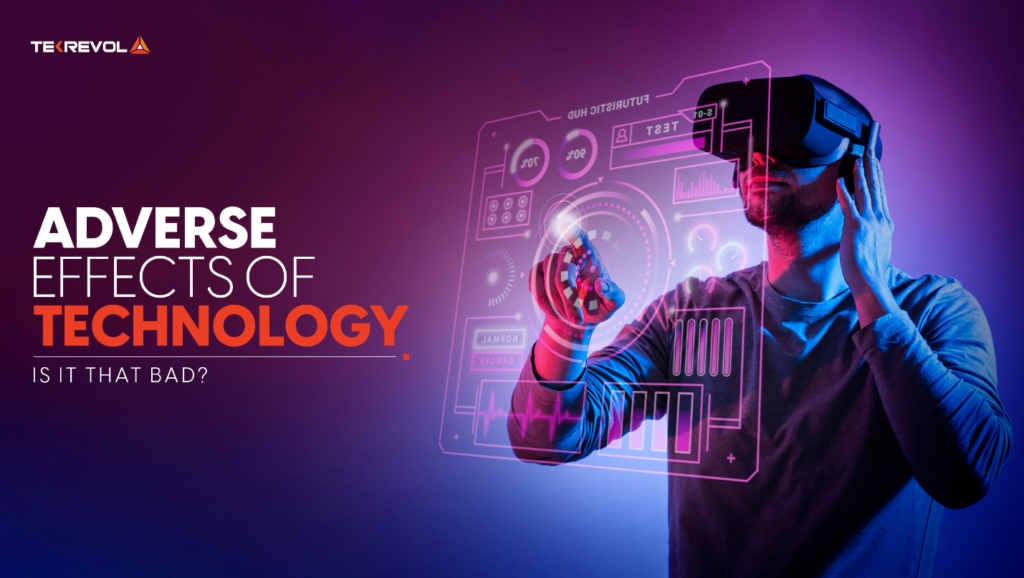 Technology has made many of our lives easier, but the fact is, it has brought some challenges along as well. The world reaped many benefits of technology when lockdowns had the better of us, but it had some adverse effects as well.
The "Zoom Fatigue" has emerged as a problem faced by most of the working class. The digital interactions over multiple video platforms have presented novel issues. Moreover, the on-screen time increased significantly during the stay-home period.
But slowly and eventually, organizations around the globe have identified several issues linked to staying home, and now, technology is being used to make things better. Remedies are now being put in place, and gradual improvement is seen.
Soon enough, the world will be back to normalcy, enjoying the unending benefits of new technology. Software development trends involve a lot about caring for people, and careful measures are helping everyone understand the correct way forward.
Flying Cars, Landing On Mars, Or Something Else: What to Expect from The Future?
Everyone says the future is bright. Everyone perceives only good about the future. Do the forecasts never tell about what could go wrong?
Well, they do. Things can go wrong. There is always a probability. But here is a thing. It is not the optimism that overwhelms us; it is the good it brings that helps us foresee the brightness and predict what the future looks like in the ray of light of that forecast. Technology is that ray of light.
In this article, we have discussed what the future looks like. All these software trends are there to enable a bright future. All the software development trends for 2023 that we have mentioned today are set to disrupt the market and allow for a better society for everyone and promise an improved future.
The answer to the question is simple. The change will happen more swiftly than you can comprehend, and the technology will know you. But there is less to worry about because regulations regarding data privacy and security are safeguarding the interests of masses around the globe and are continuously evolving as we progress.
Attaining Normalcy with Remote Work: What, How & Why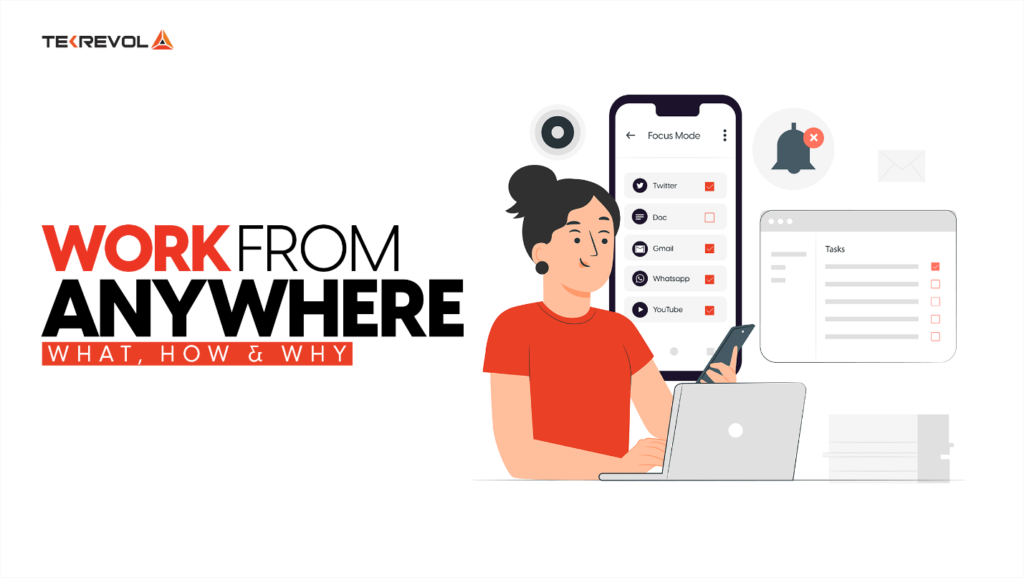 You must have heard that remote work is here to stay. Alright. But does that mean we have gotten normal with it? Have we gotten used to working remotely? Is everyone comfortable not going to their workplaces to earn a paycheck? Not really.
The reality is quite the opposite. While it is very true that attaining normalcy with remote work is the ultimate target for most organizations and one of the software development trends – or at least a trend linked to the development industry, many companies still face difficulty in managing remote teams.
Not anymore. Connect with our experts now to see how staff augmentation can help solve the problem.
The what
It is pretty simple to understand. When we talk about the latest software development trends, we cannot rule out the possibility of remote work. Remote work is easiest in the technology sector. Not primarily working from home, remote work is where the employee can work from anywhere in the said time.
Attaining normalcy with remote work is something that enables tech workers to be anywhere in the world and deliver work conveniently. While a lot of companies worldwide had remote work practices, it became a software industry trend after the pandemic forced them to. It is now a global phenomenon.
The how
People aren't ready to get back to the offices. It has just become too demanding for them. For many, it feels as if everything is done from the comfort of their homes, or maybe while enjoying a vacation in Bali. Whatever it is, people have chosen to work remotely and organizations around the globe have understood it well.
After special tools and systems to coordinate better, it is just a matter of time before the struggles of working remotely will fade away. Organizations are drafting ways to develop regulations and introducing practices to make this as seamless as possible. Remote work is where the world is heading. It is not one of the software development trends, but it is surely a software industry trend that is making noise.
The why
The world is rapidly evolving and with experimentation, we are beginning to understand a lot. Remote work is among such initiatives. A few years back, when the concept of remote work came up, only a few understood and almost no one accepted it.
Soon after the Covid-19 lockdowns, the world understood the why of it. It saves money, saves time, saves effort, and produces exceptional results. From start to finish, there are a lot of factors that contribute to the benefits of the work-from-home concept. This might not be a software development trend, but it is surely a software industry trend one cannot miss out on.
The Bottom Line: What's Next?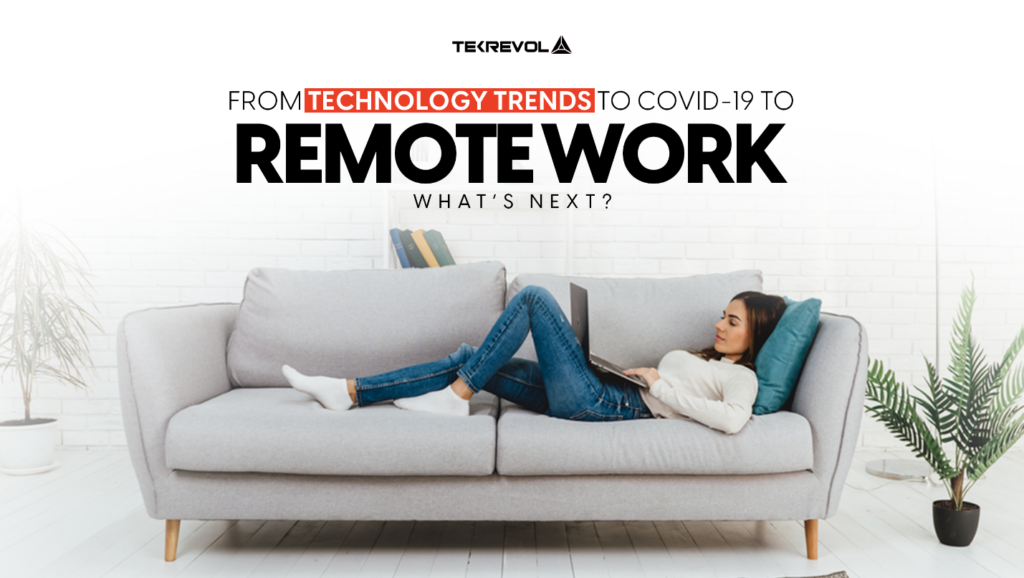 Trends keep changing and there's no denying the fact that what is mentioned in this article might be obsolete in the next five years. But all the trends listed above have been added after careful study of patterns and how we perceive technology.
All the technologies in use today have a big impact on society and almost all software development trends for 2023 and beyond will continue to have that impact. As a society, we are becoming more and more dependent on technology. This is why knowing about the top software industry trends is of utmost significance.
Today, we discussed 25+ software development trends that are going to shape the world's future. There might be more that could be listed, but maybe those are for some other day. However, these latest software trends one should watch out for – cannot be missed!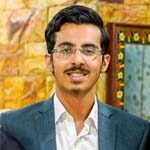 Author : Muhammad Bin Habib
Muhammad Bin Habib is a computer science graduate passionate about technology, writing, and automobiles. He writes on emerging technologies, mobile apps, cyber spheres, fintech, and digital marketing. He prefers watching documentaries covering military strategy and technology, international security, warplanes, and reading books that fall under the same domain in his leisure time.
Recent Blogs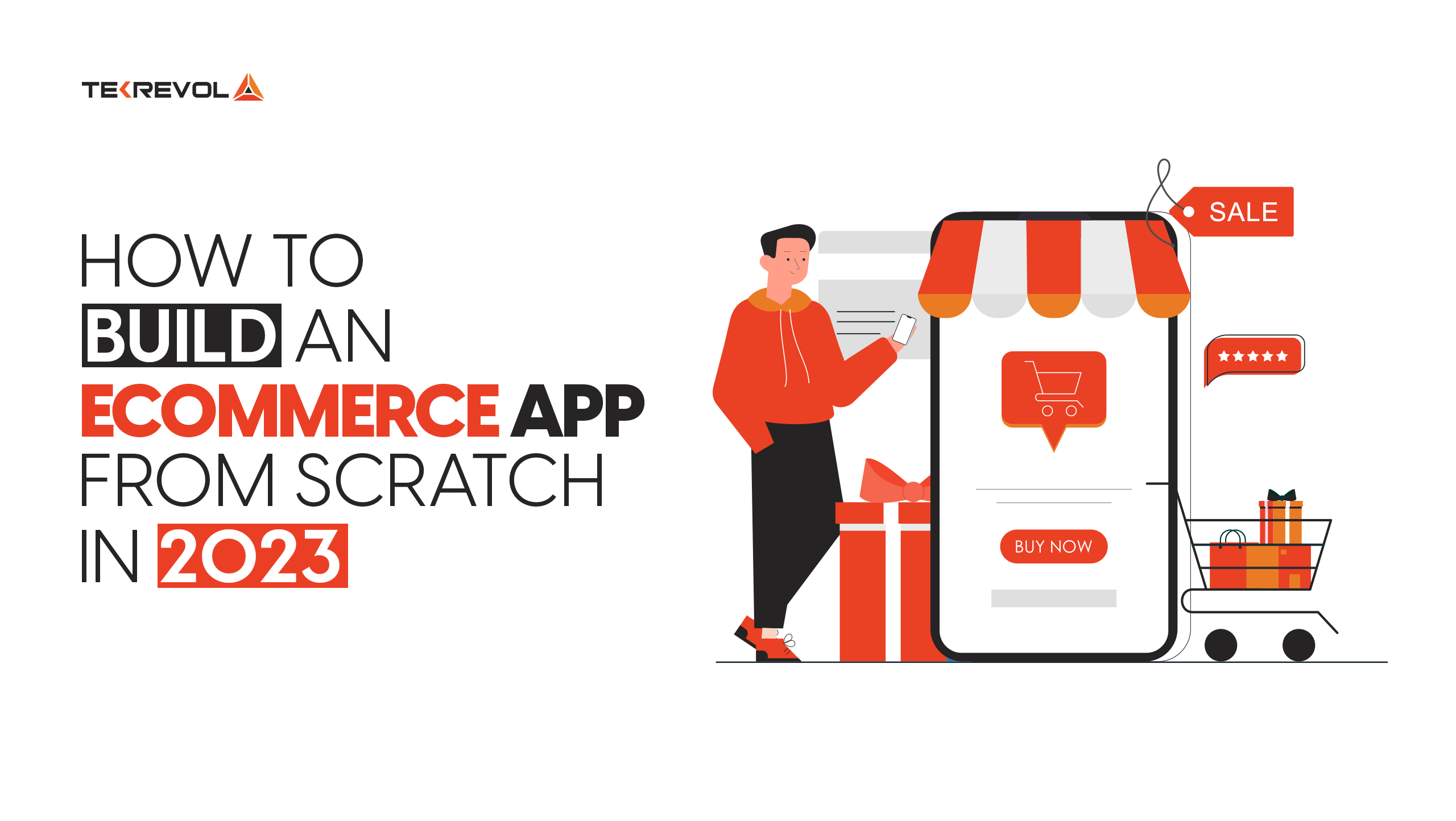 Tekrevol's Global Presence
Now expanding to multiple cities across USA, GCC region, Europe & Asia
Come meet us at a location near you!
USA
39899 Balentine Drive,
Newark, CA 94560
1301 Fannin St #2440,
Houston, TX 77002
501 E Las Olas Blvd Suite
230, Fort Lauderdale, FL
44 Tehama St, CA 94105, San Francisco
400 NW 26th St, FL 33127, Miami
740 15th St NW 8th Floor, DC 20005, Washington
CANADA
4915 54 St 3rd Floor
Red Deer, ABT T4N 2G7
UAE
Level 5, One JLT Tower 1 - Jumeirah Lakes Towers - Dubai, United Arab Emirates
Level 17, World Trade Center, Khalifa Bin Zayed the First Street, Abu Dhabi
Level 22 , West Tower, Bahrain Financial Harbour, Manama, Bahrain
Level 22, Tornado Tower, West Bay, Doha, Qatar
PAKISTAN
3/25, Block 5, Gulshan-e-Iqbal,
Karachi, Sindh 75650
USA
CANADA
PAKISTAN
UAE
talk to us
Got an idea?
Let's get in touch!
Let's discuss your project and find out what we can do to provide value.
I am interested in discussing my ideas with you for
COPYRIGHT 2023 TEKREVOL ALL RIGHTS RESERVED.