The Future of Chatbot Healthcare Apps in Healthcare Industry
Author: Muhammad Bin Habib |
March 10, 2022 - Tekrevol_Team
The technology for the healthcare industry is booming. In the future, it will be one of the most crucial factors for future advancements. Be it patients, medical staff, practitioners, or someone else, healthcare is the focus.
The world is working to improve the efficiency of healthcare applications. AI and other such technologies are now finding avenues to benefit the masses. Chatbot healthcare apps, appointment schedulers, and others are making lives easier for many.
Healthcare chatbots can use AI and machine learning together to provide accurate results. They will reduce the burden on the health systems. These systems almost collapsed in many regions during the peak pandemic. Moreover, the incurred costs will also decrease as a result of less labor and learning and training costs.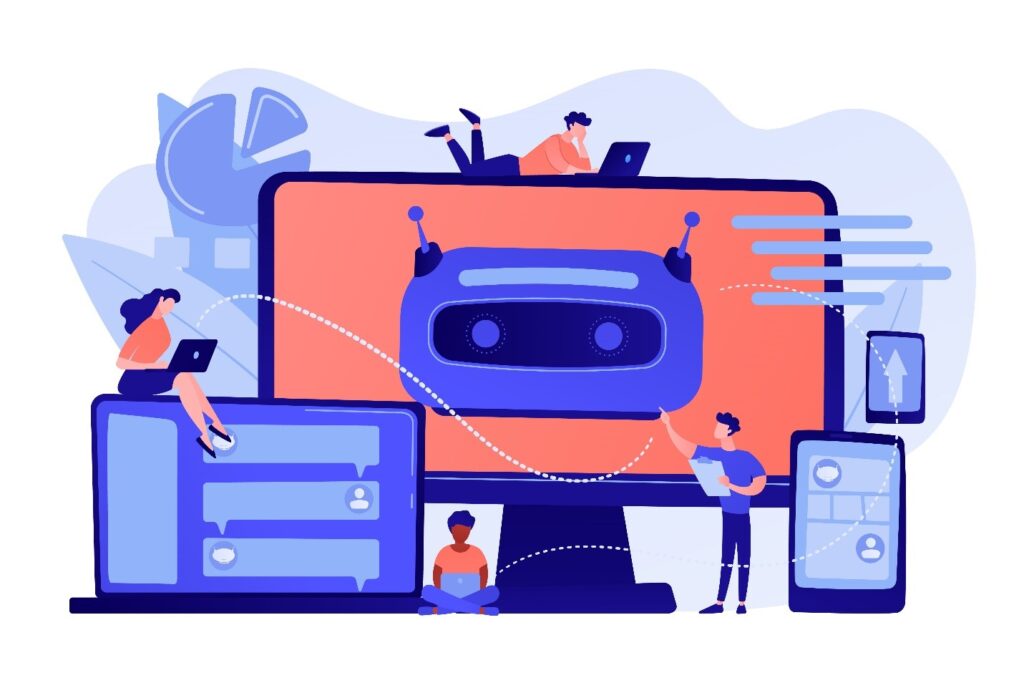 Furthermore, the diagnostic process for many illnesses can be made easier through chatbots. There is always a chance of things going wrong when done manually. But with technology, there is significantly less chance of messing things up. Through technology, it can be taken care of in seconds.
The advancement through technology can help the healthcare industry go beyond our imaginations. Healthcare chatbots have the potential to revolutionize the industry through revolutionary measures. The productivity of healthcare professionals can be significantly increased through medical chatbots. Yet, this will need active support through technological infrastructure.
An informed system can perform a number of tasks. These include diagnosing the illness, detecting symptoms and identifying, and much more. Through this, we can shape a better world for all. The use of healthcare chatbots can transform how things happen. Also, this might be the trigger the world needs for aggressive transformation.
What are Chatbots?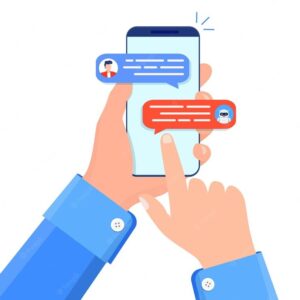 Chatbots are essentially a kind of software that converse with the users. This can be totally random or pertaining to a specific subject matter. Some also term these software systems the chatter software. But these are not limited to chatting these days. One can chat as well as converse with a chatbot through voice commands.
At the back, chatbots use artificial intelligence and machine learning to deliver hyper-personalized results. While these can be not very accurate in some cases, the technology has shown to be critical in many situations. Chatbots have a great use for healthcare solutions in a number of micro-niches.
What Is the Use of Chatbots in The Healthcare Sector?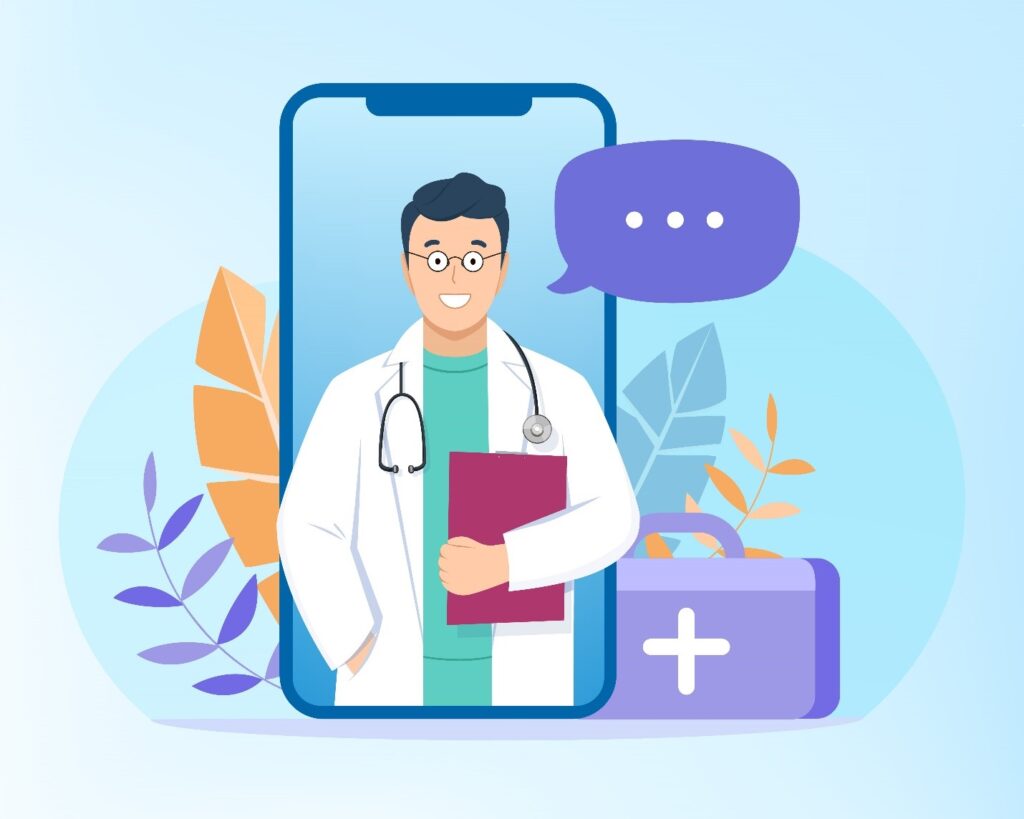 Chatbots in the healthcare industry has a number of uses. From predicting illnesses to assisting mental issues and much more, there are a lot of uses of healthcare chatbots. Medical chatbots can interact with the users to take their queries as input and provide an answer or result accordingly.
The chatbots and the healthcare industry can benefit the masses greatly if implemented correctly. A chatbot for healthcare purposes can easily replace a human representative. It can perform all those tasks with ease and sometimes with better efficiency and enhanced results.
When chatbots replace humans, they will not only decrease the costs but also help improve focus. Through medical chatbots, healthcare professionals can focus more on complex responsibilities.
Moreover, patients won't have to wait in queues for long hours. They can also sort legit and fake queries and respond to those with more genuine needs. Furthermore, unlike a human representative, a healthcare chatbot would require considerably less time.
Do Healthcare Chatbots Have Enough Growth Ahead?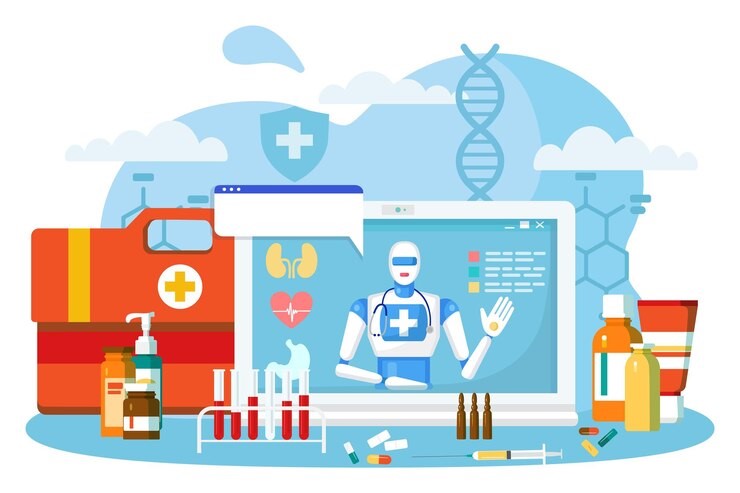 Short answer, yes.
Healthcare chatbots are important, and their significance is self-explanatory in many regards. Chatbots, in general, are gaining popularity because of the value they offer. When it comes to healthcare chatbots, their value gets increased because of the dependence on them for people's health.
The number of healthcare apps has increased over the past few years. As per the data compiled by Statista.com, there were around 24,000 mHealth apps in the first quarter of 2015. By 2021, this number rose to more than 53,000 mobile healthcare apps. For iOS, there are around 54,000 mobile apps on mHealth, and these figures are growing consistently.
The global mobile health market has discovered new avenues. It has grown exponentially over the past few years. The global mHealth market size by the end of 2021 was nearing 100 billion US dollars. This was an increase of more than 21 billion US dollars over the course of 5 years.
Speaking of chatbots, the global chatbot market was worth around 41 million US dollars in 2018. A forecast for 2027 tells us that it will cross 454 million US dollars and will impact a number of segments. Similarly, the global healthcare artificial intelligence market value by 2026 is expected to touch 40 billion US dollars.
All these figures tell us the significance of mobile apps and artificial intelligence. Both of these technologies are used in the chatbot healthcare domain. The above-stated numbers confirm that healthcare chatbots surely have a bright future.
Get Your Own Healthcare App Built by Experts!
Benefits of Building Chatbot Healthcare Apps
The chatbot healthcare apps have a number of benefits. Some we can count, and some we don't know yet. For those we know, we have listed them below. Let's walk through some of the top advantages of chatbot technology.
1.      Instant Information
Chatbot healthcare apps are a great way to provide and disburse information. But unlike humans, they have the capacity to provide information quickly. In the healthcare industry, the need for information can be critical and medical chatbots can be a great way to get it.
For example, if a patient has a panic attack and they cannot travel to a nearby health facility, what do they do? They can simply use the chatbot for healthcare purposes and use it to provide specific information. Oftentimes, they can also provide remedies for common illnesses or ailments.
2.      24/7 Availability
Chatbots don't sleep, and thus, they are available 24/7 for everyone. Moreover, they don't go for loo breaks and don't leave for lunch or dinner and hence, serve continuously. Moreover, you don't have to make separate arrangements as the inquiries increase. You can just improve the processing capacity, and you will be good to go.
The round the clock availability of medical chatbots makes them a preferable system to opt for. The healthcare sector can immensely benefit from the chatbot healthcare apps and serve their audience in a more efficient manner and with enhanced effectiveness.
3.      Increased Personalization
Let's say if a human representative gets 150 queries a day, he won't be able to remember them all. On the other hand, a medical chatbot can easily handle more than those queries without getting tired. Not only this, every audience appreciates personalization, and chatbots can easily provide personalized experiences.
For a human, it would be tough to remember the details of more than 10 individuals. However, a programmed system can easily remember thousands of queries with ultimate ease. Furthermore, they can effectively use all the information whenever and however you deem necessary.
4.      Accuracy & Precision
When handing out information, what matters the most in the healthcare industry is the precision and accuracy of information. One can never risk releasing falsified or mistaken information that could later get unwantedly snowballed into an unlikely situation.
When dealing manually, accuracy lapses are fairly common. But when dealing with software systems, or medical chatbots, you can hardly miss the target. That is because these systems are thoroughly tested before being commissioned. Moreover, they represent the exact information that is in the database. That is why it isn't hard for them to go much wrong.
5.      Remote Access
In order to reach a healthcare representative, you either have to visit, call or connect through an online portal. In each of these scenarios, the unavailability of the individual could turn dire. But with medical chatbots, there are hardly any such cases.
The chatbots and healthcare industry go hand in hand, and hence, a chatbot can be accessed remotely. The future of chatbots in healthcare industry is bright because the remote availability of assistance can set a number of issues straight.
No matter where you are if you have a working connection, you can access the remote chatbot assistance. Also, if the chatbot is built into an app, you could use it even without the internet. However, it would lack the details available on the internet.
Bring Your App Ideas to Life!
Applications of Chatbot Healthcare Apps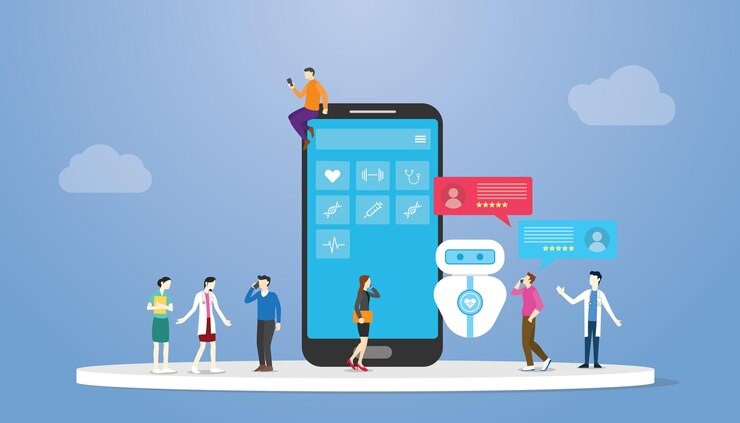 The applications of chatbot healthcare apps are numerous. As we progress, we continue to find more and more ways through which the world can benefit. This is made possible using the latest technologies, including artificial intelligence, machine learning, and more. Let's walk through a few of the popular applications of chatbot healthcare apps.
1.      Therapy Help
Chatbots can be a great tool for therapy purposes. Mental issues have been surmounting, and there is no way better to deal with them than intelligent software programs. Therapy chatbots can help a large audience with their day-to-day therapy requirements.
Not only this, with time and the collection of enough data, we could rely on these medical chatbots. This means that no matter what an individual is going through, the bot can assess the situation and provide assistance to the user. Understanding the situation and behaviors is one of the toughest things, and it will be hard to gauge them through technology.
2.      Unparalleled Experience
In clinics, hospitals, and medical facilities, one can always have unwanted and inappropriate experiences. That is a limitation of dealing manually with someone. This issue can be comprehensively resolved using an automated system. Everyone around the world is pressing on making the UI/UX design as simplistic as possible.
A medical chatbot can deal with all the queries with utmost care and keep the efficiency levels top-notch. A healthcare chatbot app makes it increasingly easier to keep the user experience high and provide the services that users require. So, whenever a user enters a query, the chatbot will provide a timely and accurate response.
3.      Claim Assistance
With inflation increasing consistently, not everyone can afford modern healthcare treatment. The costs are ever high, and that is where insurance companies come into play. Almost everyone pays by claiming their insurance. However, claiming your insurance is not an easy task mostly.
A chatbot healthcare app can make the whole process convenient where you can submit all the information. Based on the information you submit, the chatbot can help you file the claim and get all the returns with ultimate ease. From noticing the claim status, managing the progress, and notifying everything else, one can do it all.
4.      Appointment Scheduling
Another implementation of a healthcare chatbot can be for scheduling appointments. Although this can be implemented for any industry, it can be increasingly beneficial for the healthcare sector. There are a number of ways appointments scheduling can be implemented.
A medical chatbot for doctors can be provided with all the options that one needs to book an appointment. From the doctor's name, timing, booked slots, free slots, and everything else, a chatbot can help you get through all this easily. This can also be integrated with the patient's calendar as well as the doctor's calendar so that all the relevant arrangements can be made accordingly.
5.      Symptom Assessment
Symptom assessment is one of the most difficult processes to go through. What if it was automated using modern technology or a healthcare chatbot? It would become very easy for the users and the medical professionals to ensure top-class services. A symptom assessment chatbot can also come in handy in emergency situations and assist in handling the case.
The users can ask relevant questions to which they can get appropriate and highly-pertinent answers that provide them with help in managing the situation at hand. Moreover, if the patient has a history, the chatbot can make necessary arrangements. A real case study would be when the pandemic wreaked havoc; chatbots were used around the globe to help contain the increasing panic. These bots also spread awareness among the masses.
6.      Information Distribution
One of the biggest uses of chatbots can be the distribution of information and spreading awareness for the common people. Many around the world don't pay much attention to their health unless they face problems. That is where chatbots can help these users understand what they need to.
Users often ask questions that are repetitive, and any human would get fed up in no time. However, a medical chatbot built for specific purposes would always provide the relevant information and ensure that the user gets the latest and correct information. Chatbots have been proven to handle these issues effectively and value privacy as well.
Integrate all the amazing features in one app!
The Role of Chatbots During Covid-19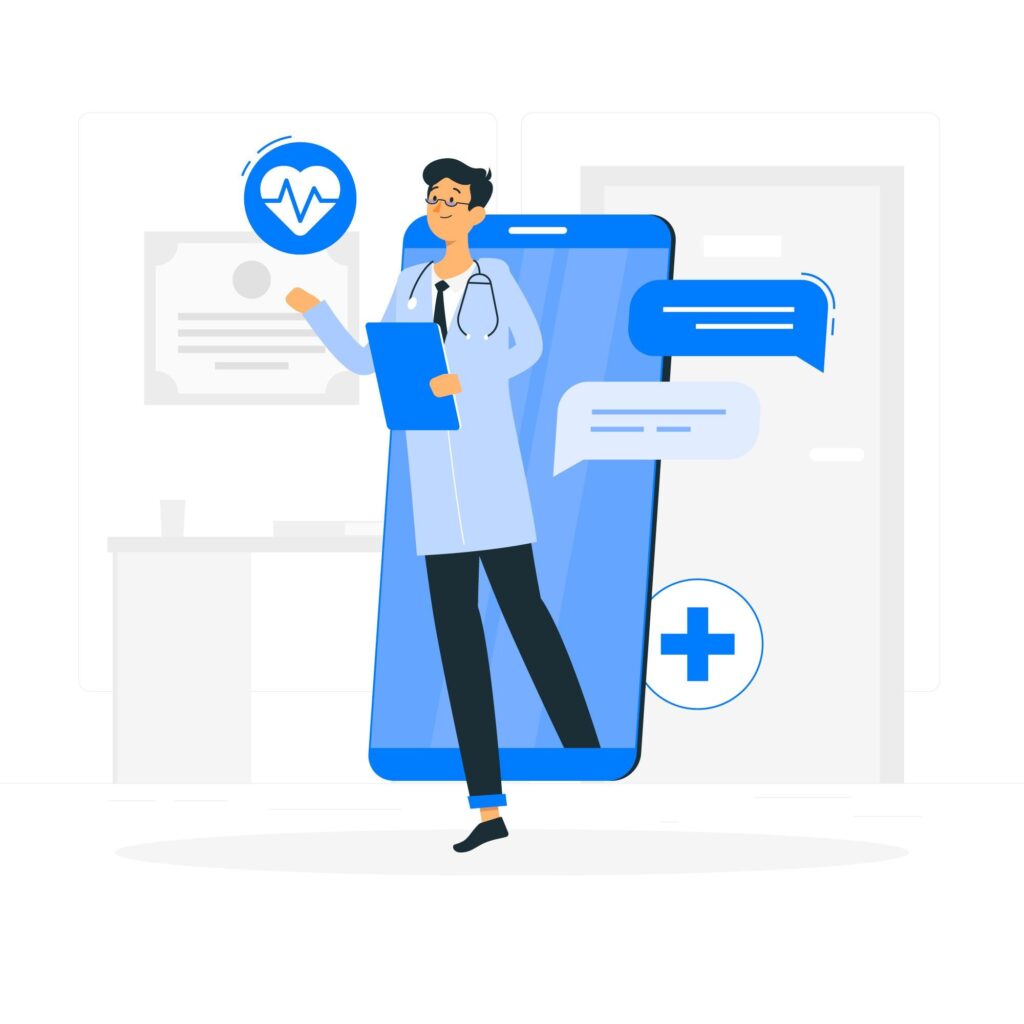 Chatbots played an amazing role during the peak of Covid-19. The world faced immense challenges when the cases started to rise, and no one knew how to confront them. Thanks to the technology that kept the world running, even in the toughest of times. Here are a few ways Covid-19 helped the governments and healthcare organizations in managing the situation.
1.      Treatment Guidance
When WHO termed Covid-19 a global pandemic, everyone panicked, and no one knew what to do and how to proceed. That is where healthcare chatbots provided the initial treatment guidance to those who feared being infected with the virus. Many who could be treated at home were provided information to treat them accordingly.
2.      Rebutting Misinformation
At the start of Covid-19, most of the world was unaware of how to react and how to treat the infected individuals. This gave rise to a lot of misinformation that spread like fire in the jungle through digital means. Medical chatbots enabled authorities to rebut such news by providing the correct information.
3.      On-Demand Facilities
During the lockdown, the world faced problems and was presented with challenges that were unheard of. However, on-demand facilities such as requesting an ambulance, ordering medicines, or something else were made a lot easier through the chatbot healthcare app.
Healthcare Chatbot App Types for Real-World Applications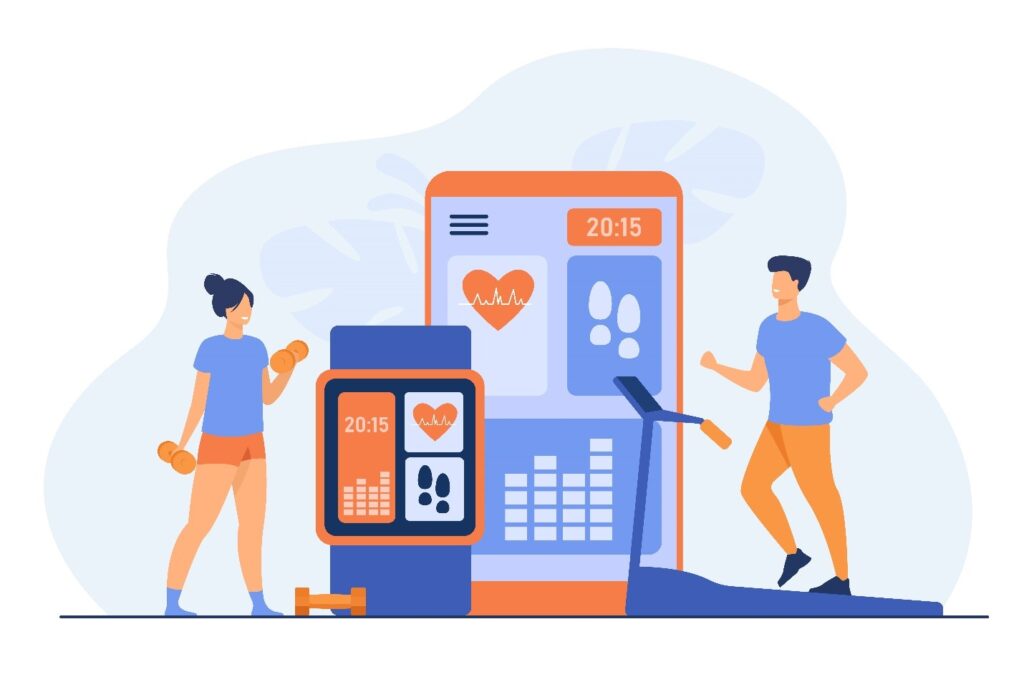 The healthcare industry has seen many amazing inventions over the past year. Healthcare chatbots are one such technology that is making healthcare more affordable and accessible for all. There are and can be numerous applications chatbot healthcare apps.
Below are a few of the most popular applications.
1.      Informational Chatbots
These medical chatbots are specifically built for one purpose, and that is to deliver the right information in a more conversational tone. These can be any frequently asked questions or questions that are relevant to the individual. These medical chatbots are almost always live, so accessing them anytime from anywhere is no problem at all.
2.      Fitness & Healthcare Chatbots
Fitness and healthcare chatbots are other types of medical chatbots that serve the purpose of providing information to users regarding fitness and healthcare. This can be about weight gain, weight loss, diet planning, and more. These apps help you avoid visiting a nutritionist or a coach whenever you need similar services.
3.      Insurance Assistance Chatbots
An AI healthcare chatbot for insurance assistance and claim filing purposes can be beneficial for everyone. Around the country, million claim their healthcare insurance, and that is where an AI healthcare chatbot can make the entire process convenient. By automating most of the steps, high costs and time can be cut down.
4.      Feedback Chatbots
This AI healthcare chatbot is one of the most important for collecting the response and feedback from the users. In order to improve the experience of users of multiple domains within the healthcare industry, there can be no better tool than medical chatbots. This type of AI healthcare chatbot can be easily built and deployed with a number of features.
5.      Dental Chatbots
As the name suggests, this kind of AI healthcare chatbot is made for dental purposes. Dental clinics often get a lot of inquiries, and failing to timely manage all of them can be catastrophic. That is where dental medical chatbots can provide assistance. Not only can it make appointments, but it can also prescribe common treatments and make it easy for the patients and the doctor as well.
6.      Appointment Scheduling Chatbots
These are probably the most famous and easily found medical chatbots. An AI healthcare chatbot can easily schedule an appointment for anyone. It can also allow for managing the calendar and setting the priority as per the severity of the matter. Medical chatbots of these types can be a great help in these times.
7.      Educating Chatbots
Everyone needs to be educated on the matters they must know about. This is different from just delivering information to the user. To educate someone, you need to understand what is their level of understanding and provide the information accordingly. In the healthcare industry, medical chatbots can educate the masses regarding preventive measures for various diseases, the importance of exercising, or similar topics.
8.      Therapy Chatbots
We have discussed this kind of AI healthcare chatbot earlier as well. Therapy chatbots can be significantly helpful in managing clients with various backgrounds. Assisting mental situations and easing their intensity can be a tough ask but specifically built medical chatbots can help in allowing better dealing with the users and more value provision in the long term.
How to Build a Medical Chatbot App?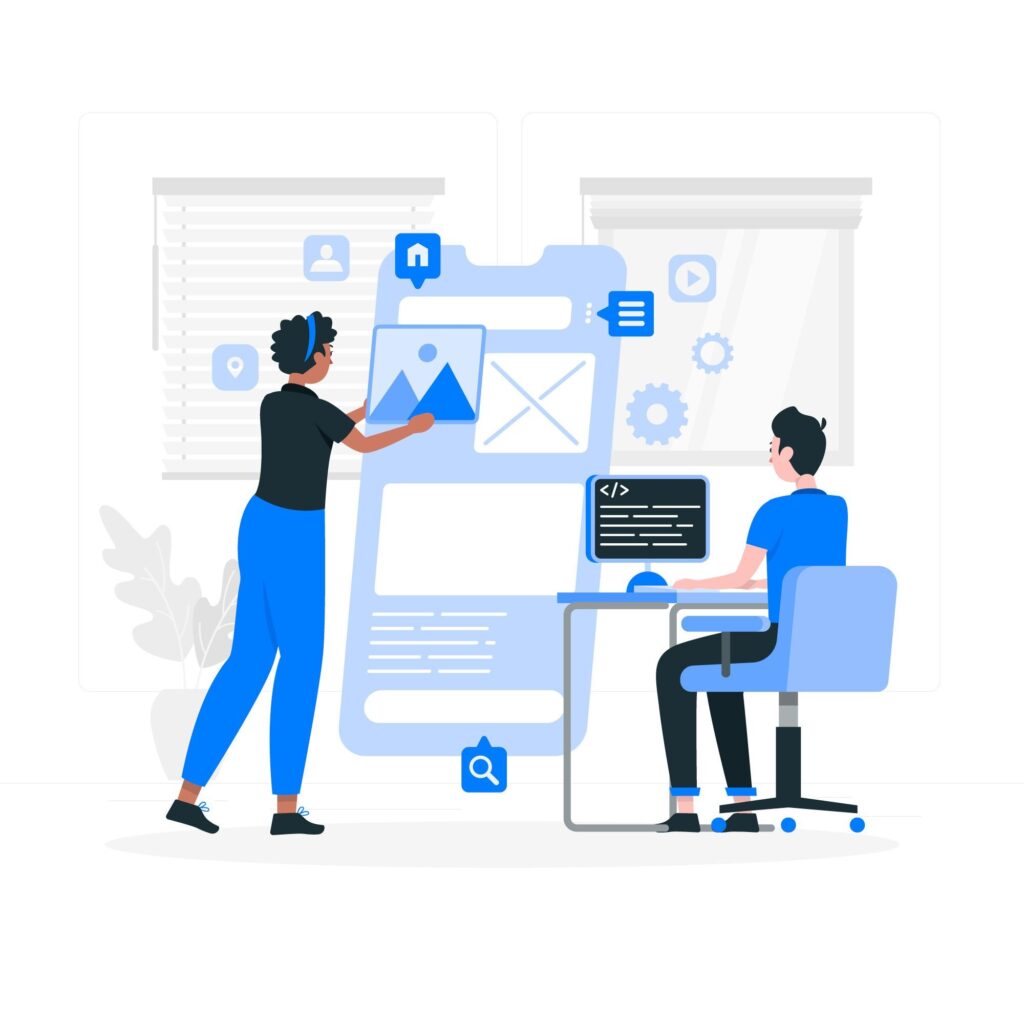 Building apps is an art that must be left to the experts only. However, in order to make the process better and understand all the aspects that contribute to an app's experience, it is necessary to know how to build a chatbot healthcare app.
1.      Analyze the purpose
The first step is to brainstorm and analyze the purpose for which you are looking to build a healthcare chatbot. The purpose of the app can be anything that you or your audience wants. When you have identified what you want to build, then you move forward with all the other processes.
2.      Assess the automation level required
Since you are building a medical chatbot, you need to know the level of automation required. This can be minimal automation or complete automation. This means it might have significant manual interference or no interference at all. A certain automation level is necessary for such an application.
3.      Collect data and build an intelligent system
Artificial intelligence and machine learning require data and information to work. These are generally in the form of datasets. You may find various datasets online, but you might also want to build your own. Once your necessary information is collected and the system is built, you can proceed to the next phase.
4.      Choose your technology stack
This is probably the most important factor where you need to decide how you are looking to target your audience. For an app's development, there are multiple options available using which you can build the app. Choose whether you want to target Android, iOS, or both.
5.      Begin with the app's design and development
The design and development phase involves various technical phases. This includes wireframing, frontend development, backend development, API integration, and more. This phase is critical in ensuring the app's smooth workflow. Oftentimes, this phase consumes most of the time compared to all other phases.
6.      Test and deploy
Once the app is developed and ready, a few final checks are done by QA & Testing teams to make sure the app is functioning seamlessly. These checks are essential to avoid any unwanted situations once the app is launched. After passing all the tests, the apps are launched to the audience.
Conclusion
The world is swiftly moving towards automation. At the moment, it seems the only solution to the problems of the manual world. Almost every industry around the globe is moving towards the acquisition of technologies and practices that help them become more efficient.
Amidst all this, the healthcare app development sector can really benefit from intelligent chatbots. These chatbot healthcare apps can be a great way to minimize the additional burden on professionals. These chatbots can conveniently manage all the tasks depending upon their level of automation. For more complex cases, human assistance can always be requested.
If you really want to build an AI healthcare chatbot app, you can always find an experienced app development company for the job. These chatbots are the future of the world and can easily transform it into a better, more livable place.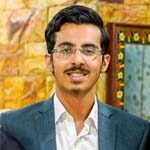 Author : Muhammad Bin Habib
Muhammad Bin Habib is a computer science graduate passionate about technology, writing, and automobiles. He writes on emerging technologies, mobile apps, cyber spheres, fintech, and digital marketing. He prefers watching documentaries covering military strategy and technology, international security, warplanes, and reading books that fall under the same domain in his leisure time.
Recent Blogs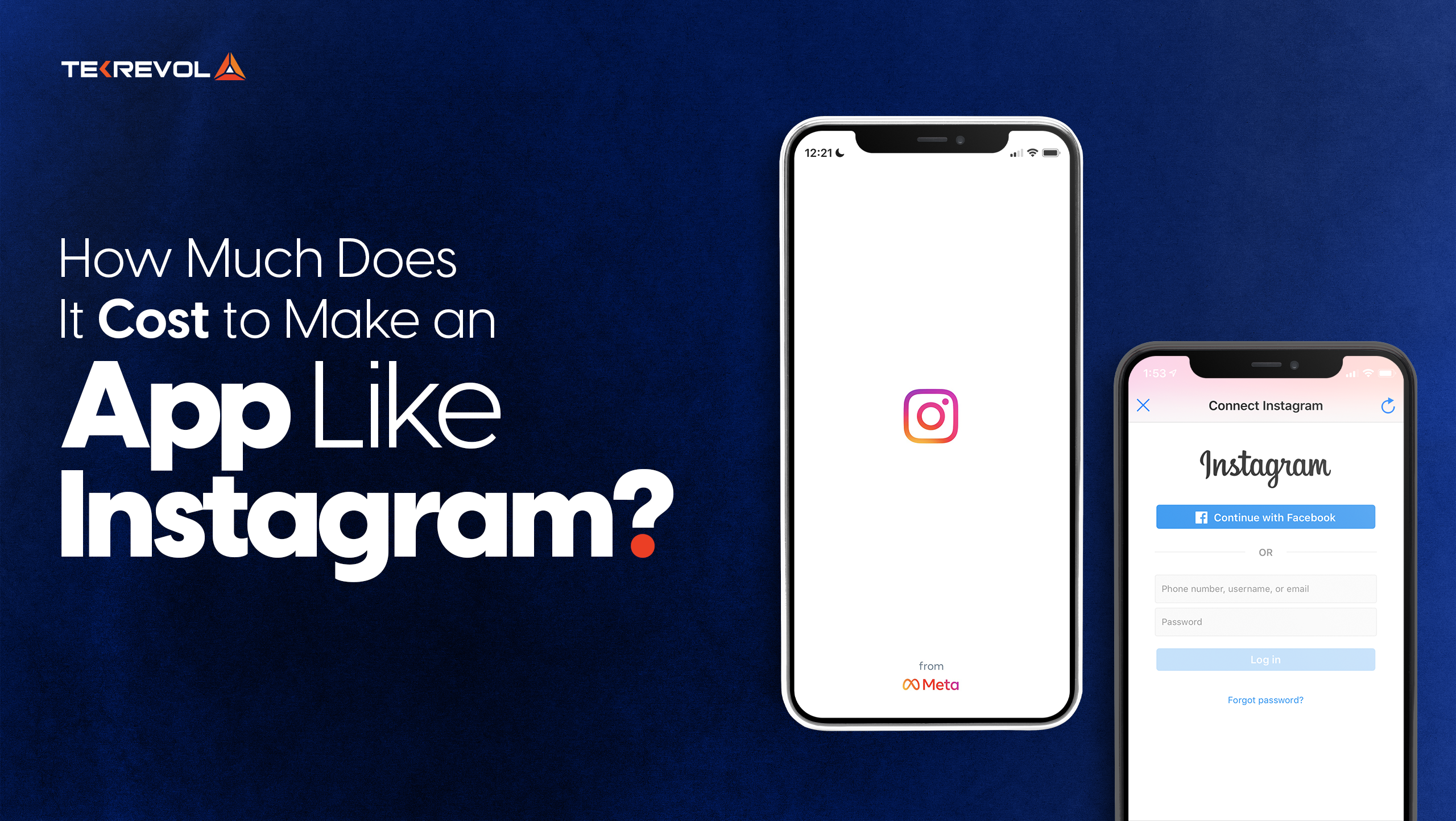 Tekrevol's Global Presence
Now expanding to multiple cities across USA, GCC region, Europe & Asia
Come meet us at a location near you!
USA
39899 Balentine Drive,
Newark, CA 94560
1301 Fannin St #2440,
Houston, TX 77002
501 E Las Olas Blvd Suite
230, Fort Lauderdale, FL
44 Tehama St, CA 94105, San Francisco
400 NW 26th St, FL 33127, Miami
740 15th St NW 8th Floor, DC 20005, Washington
CANADA
4915 54 St 3rd Floor
Red Deer, ABT T4N 2G7
UAE
Level 5, One JLT Tower 1 - Jumeirah Lakes Towers - Dubai, United Arab Emirates
Level 17, World Trade Center, Khalifa Bin Zayed the First Street, Abu Dhabi
Level 22 , West Tower, Bahrain Financial Harbour, Manama, Bahrain
Level 22, Tornado Tower, West Bay, Doha, Qatar
PAKISTAN
3/25, Block 5, Gulshan-e-Iqbal,
Karachi, Sindh 75650
USA
CANADA
PAKISTAN
UAE
talk to us
Got an idea?
Let's get in touch!
Let's discuss your project and find out what we can do to provide value.
I am interested in discussing my ideas with you for
COPYRIGHT 2023 TEKREVOL ALL RIGHTS RESERVED.