A Guide on Crowdfunding App Development
Author: Zain Ul Abideen |
August 12, 2022 - TekRevol Team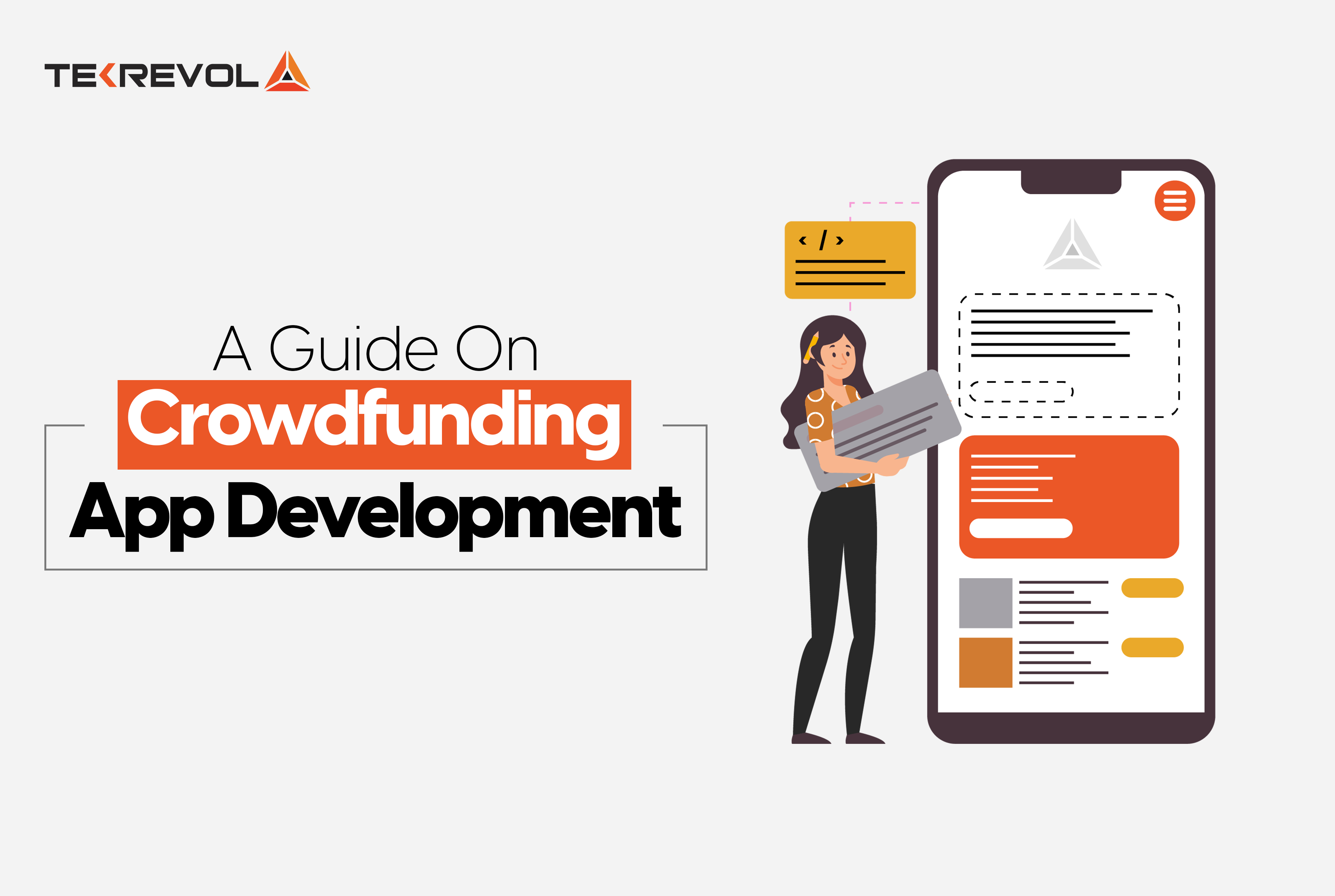 Talking about mobile or Andriod app development brings plenty of questions into discussion. Is the idea good enough? Will the product be successful? Where do I get enough funding? Is it financially feasible?
With crowdfunding, there is room for discussion, and businesses are further enabled to raise the right questions, get appropriate people on board, and appeal to proper consumers.
Crowdfunding aims to simplify the app development process and make it easier for businesses and investors to connect and align with the same objective.
This article will go through the potential of crowdfunding app development and why it's among the top app startup fundraising options in 2023:
Here is what we cover:
Crowdfunding & App Development: How They Work
Method to Follow
Cautions to be Aware of
Elements You Should Know
Advantages and a Few Drawbacks
TekRevol Experience
Also read: The Complete Guide to Getting Investors for Your Mobile App
How Crowdfunding & App Development Work Together
A lot of people assume that crowdfunding is restricted to disaster events or to raise money for small one-time projects. The reality is different altogether in a better way. We will examine how crowdfunding seamlessly merges with the technological world, why they work together from different perspectives, and what it means for each stakeholder and custom software developers when undertaking a project.
An overview
Usually, when a project is initiated, and campaigns are being run to raise enough capital and get the development process to start, accurate descriptions are provided – letting raisers know where their money will be going and how much will be enough.
For businesses, it is essential to acknowledge and estimate the entire cost, not overlook anything, and list down the correct little details and how everything adds up. Be transparent.
And in case the funding doesn't succeed to the required amount, or the project gets disturbed, the default principle is to initiate a refund stage and reassure investors.
A refund policy should be a part of the crowdfunding campaign from the very start to build trust and let the community know their support matters.
Note: A quick heads up – many platforms like Kickstarter and GoFundMe help businesses raise capital in their desired time and help reach out to potential donors, but it comes with a small cost. It is usually commission-based, and these platforms charge around 5% to 8%, depending on the project.
Investors and entrepreneurs
Why would people invest in your product? What is in it for them? It is common to wonder about these questions and doubt if crowdfunding will work or not. If you look at the numbers and how the concept of crowdfunding is accelerating and becoming more mainstream, this is what the graph looks like: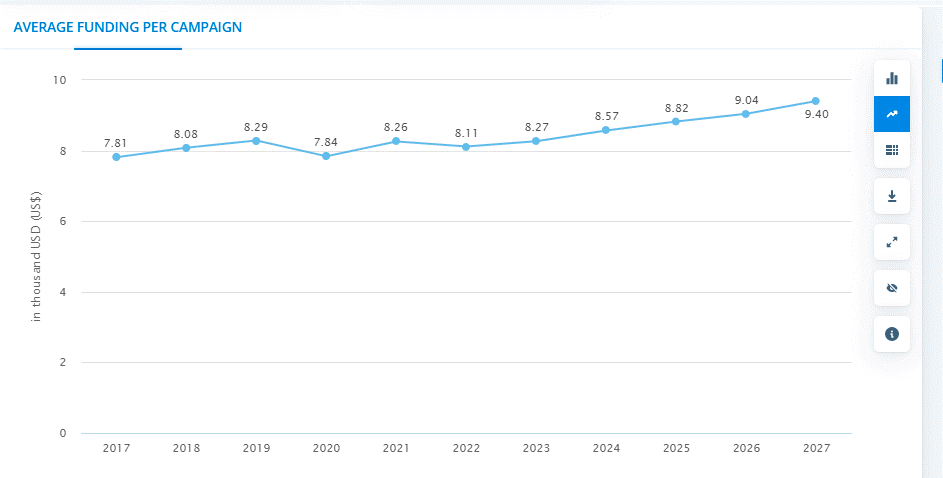 Statista shows us that the trust has increased as the years pass by, and people realize how leading companies started from humble beginnings with crowdfunding and how practical the products can be to them and society. Running a few campaigns and convincing people to raise money for your app is not difficult anymore.
Entrepreneurs should realize at this point that maintaining complete transparency and offering exclusivity, along with several other perks, would aid the entire crowdfunding process and eliminate potential barriers.
Also read: 8 Best Investment Apps That Investors Can Use in 2022
Crowdfunding for App Development: Methods to Follow
Once you know how crowdfunding works and the end goal, decide what kind of campaigns you will be initiating and move forward.
There are a lot of inspirational stories from different startups about how they scaled up through crowdfunding and eventually got acquired by more prominent firms or became separate entities on their own, household names. We credit platforms like Kickstarter and GoFundMe for paving the way – and it is just as important to see how they marketed themselves.
We will briefly discuss crowdfunding methods, how they differ, and what you should note down.
Donation campaigns
When a startup is trying to raise capital for design and development while solely focusing on charitable causes and empathy from consumers and anyone involved, there should be a valid reason behind your product, a sort of philosophy that they can sympathize with.
Donation-based crowdfunding is successful and ideal in cases where the app is being built for a social cause and is not profit-centered. We are talking about healthcare app development and products that eased society's way of communicating, mobility, and getting food.
We suggest you focus on your business's idea and mission, go ahead with convincing pitches that align with the environment and society, and lean towards sustainability.
An equity crowdfunding network
The best part about targeting investors is the difference in the capital amount and their willingness to know more about your project from a detailed business, innovation, and operations perspective. And unlike venture capitalists (VC), it is not entirely profit-oriented either.
Equity crowdfunding is just a means of getting the right people with the same vision and passion as you to donate to the project. It is barely transactional.
No need to give up a board seat. As long as your app idea seems like something worth investing in to CEOs and big-time tech players, there is nothing to worry about. It's the perfect mid-point between ordinary people and VCs – the investing pool can go up to millions of dollars, depending on the project, yet not seem overwhelming.
Reward-based crowdfunding
Focused solely on consumers and relying on their commitment to the brand, the vision, and letting them know how they can benefit – crowdfunding based on a rewards referral system is not a bad idea. You get a lot of people on board, and the price could be pre-launch access, exclusivity, membership to the founder's club, or anything else.
And numbers show that the total spending on reward crowdfunding in the upcoming years is expected to grow by around $700 million in North America alone. It is probably because consumers are more invested in your product once they know what exclusivity feels like, and it seems more transactional than donation-based.
Reward-based crowdfunding is recommended when your selling pitch is simple enough and does not cover in-depth issues; it usually works.
Peer-to-peer collaboration
This has a more personal approach; your donations are either from word-of-mouth, or your team referred some friends or family. Peer-to-peer crowdfunding is ideal if you can tap into a more extensive network willing to spread the word and get your vision out there.
The outcome can be extremely helpful or demeaning, depending on how it is navigated. But the drawback is that since you or your team will personally know all the investors, there is no formal agreement. Could it be a loan? A gift? A favor?
We suggest you go ahead with peer-to-peer crowdfunding if supporters are lined up, a more comprehensive network, or if you can provide individual attention to each donor. Unlike other campaigns, peer-to-peer crowdfunding has multiple chains and no set donation goal.
Royalty-backed crowdfunding
It might seem similar to reward-based crowdfunding, and it is to an extent. However, the difference is that the donors get far more than exclusive access or anything of the sort. With higher stakes and bigger contributions, royalty-backed donors get a set percentage from the overall revenue once the product is launched and hits breaks even. That is the deal.
It is preferred to run royalty-based crowdfunding campaigns when you know your app can generate enough sales to help with the commissions and have total autonomy over the project, unlike in a stakeholder situation. It is a win-win scenario.
Overall: There is a positive outlook over every campaign we mentioned so far, and the rest is up to you to figure out what works for your project – how to scale up with the most effective strategy. Thousands of apps on Kickstarter's archive list prove how successful crowdfunding can be.
Browse through and filter out different projects based on type, category, and funding on Kickstarter.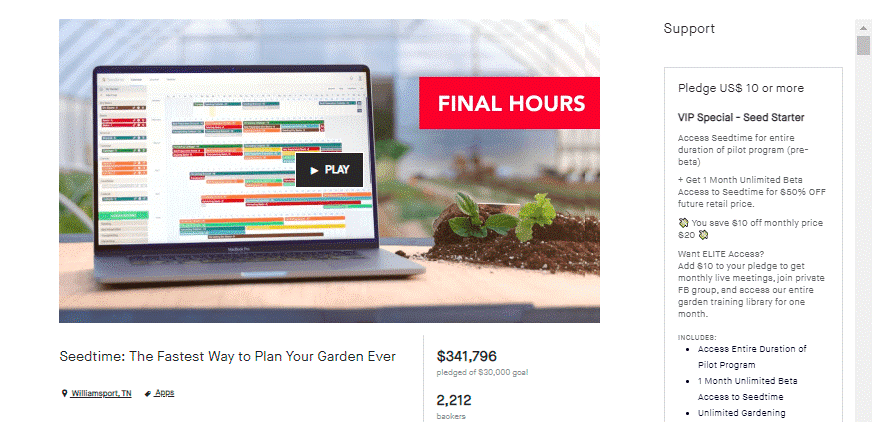 Also read: Launching Revol Ventures – A Startup Incubator and Accelerator
Crowdfunding App Development: Cautions
Now, crowdfunding, like any other idea, is practical and valuable only when a clear strategy is followed and you know what the journey will look like. Avoid any mishaps or interruptions throughout the development process by being cautious and proceeding in the right direction.
Security approved
For payments to pass through safely and quickly, it is important to incorporate different sets of protocols and see where data transference is occurring, analyzing it. End-to-end encryption is the usual choice where sensitive information is only accessible to you and the donor. Here are the usual security options:
Security socket layer (SSL)
Secure electronic transaction (SET)
Tokenization
PCl DSS Compliance
Data encryption
In this case, an SSL protocol enables users to hide details like credit card numbers, passwords, user profiles, transaction amounts, and more.
And once you incorporate a security protocol, highlight it to let donors know it is a safe space. Every step leads to more trust between you and those investing in your app; be inclusive.
Payment gateway
In a crowdfunding environment, the UX/UI needs to align well with different payment gateways, and since this will be the main driving force behind your campaign, it needs to be sorted out well. Seamless transactions through PayPal, Apple Pay, Amazon Pay, Stripe, Ayden, or any other payment method should be allowed and supported.
And to maintain transparency, the company behind the campaign should not be allowed to withdraw funds before the campaign succeeds and the funding goal is met.
You need to look at two perspectives – the company and the donors. Move ahead by ensuring potential contributors that it is a safe and straightforward plan. Here are a few ideas you should look at:
eWallets
Anti-money laundering initiative
Automated payments
Including any of these features in the payment process will make it easier for people to contribute to the project and lead to long-term support for your cause and future projects. Make things easy.
Essential Elements to Know
For a crowdfunding campaign to successfully pass through in the required time, there are some essential strategical lessons you should follow. Most startups overlook what consumers need and do not meet the exact requirements, getting the wrong idea altogether.
Be different and implement ideas inspired by successfully crowdfunded startups; here's what the general guidelines look like and what we recommend:
Recruiting the right people
Depending on the kind of product you are looking into and how the market is performing, you will need a versatile set of resources that align with your goals and understand the vision.
The people you recruit will be a support system, and in a crowdfunding ecosystem, they will help communicate what the product stands for with their insights. Access to different channels and individual networks – is the perfect opportunity for crowdfunding.
And in technical terms – the developers, designers, business strategists, and everyone else involved in the elaborative app development process is responsible for launching a product that upscales your business and becomes a helping hand while utterly dependent on crowdfunding.
Focusing on branding
To get attention and build an impactful image that leaves a beneficial impact and is remembered for a continuous period – focus on the little details and coordinate with the rest of the team – sorting out what the company and the product stand for.
Why did you opt for crowdfunding? How will it benefit the donor as well? What makes your product unique? Address these concerns through fundamental branding elements – image, culture, identity, and personality.
In a crowdfunding context, most likely, this will be during the research and development (R&D) phase. You will not have a prototype to demonstrate; it is only the story that matters – it should be convincing enough.
Set a funding goal
Surprisingly, many startups either overestimate or underestimate the total cost of the app development process and the aftermath of it. Make sure everything is clear, and each process is covered in detail. Again, the lack of transparency and being vague with the total cost leads to less trust and no retention.
Allocation of resources and knowing how the cost of an app builds up is crucial and will help speed up the process.
If you would like a rough estimate of the cost of a mobile app, do check out TekRevol's state-of-the-art app calculator: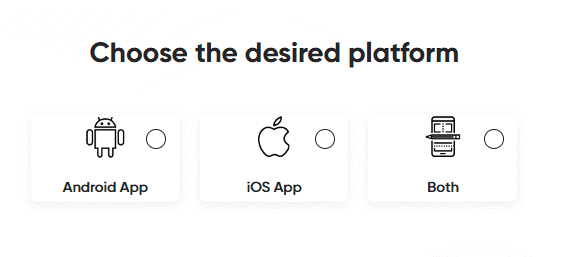 To sum it up – while evaluating the total cost – you should look at the development cost and the fees connected to a platform like Kickstarter or GoFundMe.
The funding goal can be changed depending on how far the campaign has reached, but it is not recommended. It is best to set out clear goals and be consistent with them.
Seems interesting?

Get in touch. We will evaluate your business strategy and see how you could scale up your startup through crowdfunding.
Crowdfunding App Development: Advantages & Drawbacks
Suppose we draw the line between advantages and the set of drawbacks that come along with it in a crowdfunding app development situation. In that case, the drawbacks are more or less solvable through strategy and collaboration. Here's a look:
| | |
| --- | --- |
| Advantages | Drawbacks |
| Open door – any startup from the ground up can break through and launch a campaign. As long as the idea is good enough and appeals to the target audience, it won't be difficult to meet the funding goal. | You cannot interrupt midway and withdraw funds. The entire cycle has to be completed, and the funding goal you set has to be reached. To maintain transparency, these policies are included with every funding platform, and understandably so. |
| Unlike prototyping or MVPs, startups usually do crowdfunding when the concept has been finalized. It is easy to start with lesser resources and then move to the development side. | Getting investors or usual donors to acknowledge and raise money for your project can be overwhelming and challenging. It is not easy to upscale if details for the product are not clearly defined. |
| Depending on how successful the campaign runs, a lot of times the raised amount goes above project requirements – helping you easily finance other initiatives later. | In a stakeholder situation, VCs usually know what the product entails, and its potential. With crowdfunding, you have a wider audience and need to explain from scratch. |
What TekRevol Does
TekRevol is a digital transformation journey where we empower our clients and partners to stay agile and ahead of the curve. Our integrated models aim to create °360 value by enabling strategists at TekRevol to see developments in blockchain, big data AI and machine learning – leading to better advancements in designing and implementing products for businesses.
When it comes to crowdsourcing and helping businesses line up in the right direction and figure out where they want to excel – we collaborate and help them cross the way.
Get on a crowdfunding platform right now

Launch a campaign that is intriguing and immersive enough for donors to realize how impactful your app will be in the future
Frequently Asked Questions:
How do I develop an app with no money?
A one-word answer would be through crowdfunding. Gathering capital for a project is not as difficult anymore in this digital realm.
Once you figure out how to get in touch with the right people (VCs, private investors, donors, friends, family) – everything will fall into place eventually. The idea of crowdfunding is to make better use of the community and put yourself out there and let the world know what kind of change you will bring.
How do you crowdfund an app idea?
Again, we would like to mention that there are a few campaign ideas that you can initiate depending on what kind of project you are working on and the kind of audience you are potentially targeting. To provide a quick overview, here are the options:
Donation campaigns
Equity campaigns
Reward-based campaigns
Peer-to-peer campaigns
Royalty-based campaigns
It's simple. Let people know what your app stands for and craft a compelling story along the way. More than talking about the app itself, focus on discussing the kind of impact it will potentially bring to people.
In cities like New York, is the conversation around innovation, sustainability, and embarking on bigger missions. To stand out and be ahead of the curve, your pitch needs to be both concise and impactful.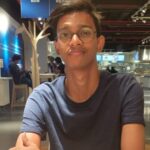 Author : Zain Ul Abideen
As a creative content marketer, Zain looks beyond the binary - looking over content development stages, how it merges with ongoing marketing trends, and assimilates data. Creating customer-driven analytical experiences (CX) is his forte. When away from marketing, you can find him catching up on pop-culture news and looking over stories of representation.
Recent Blogs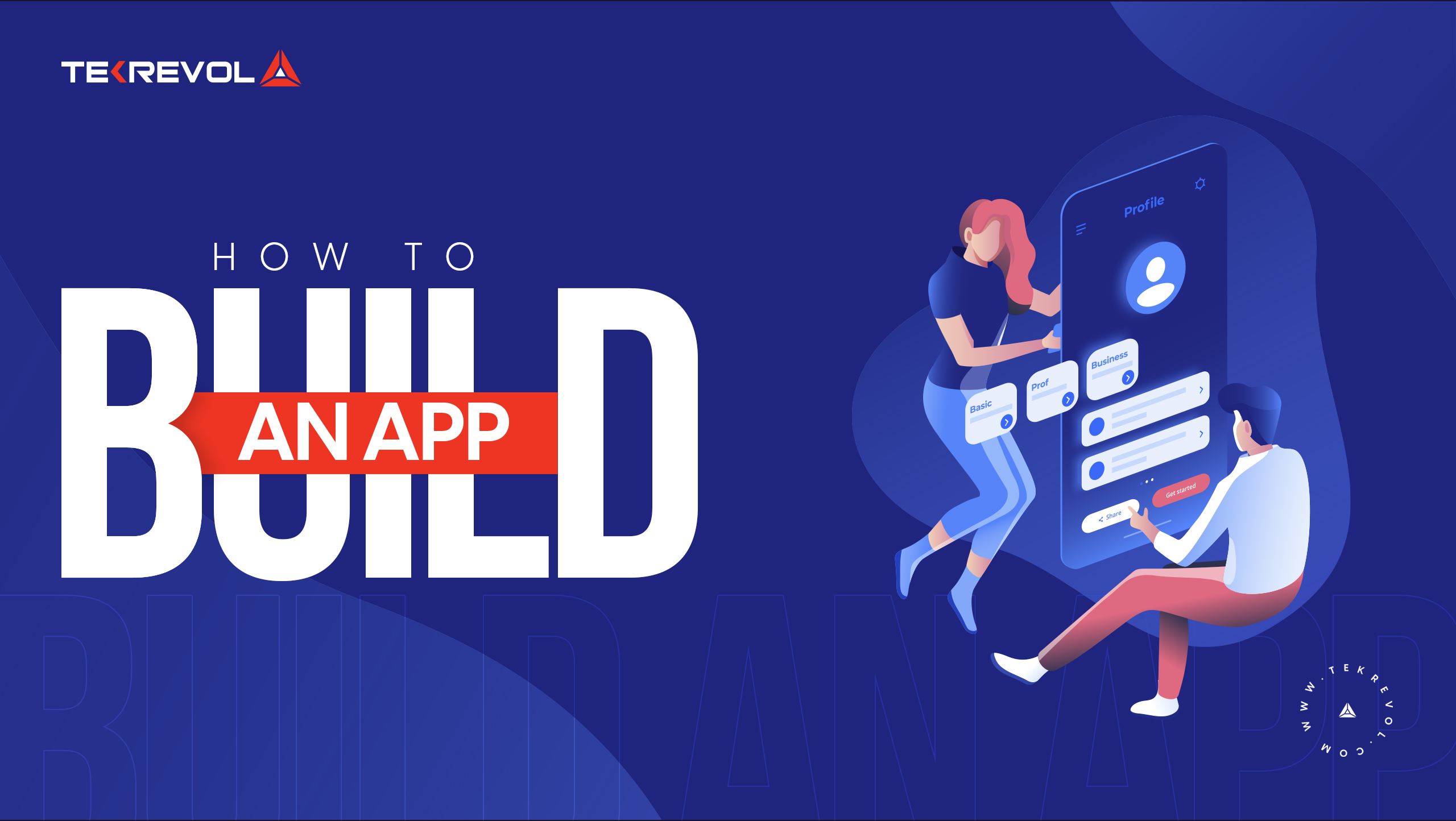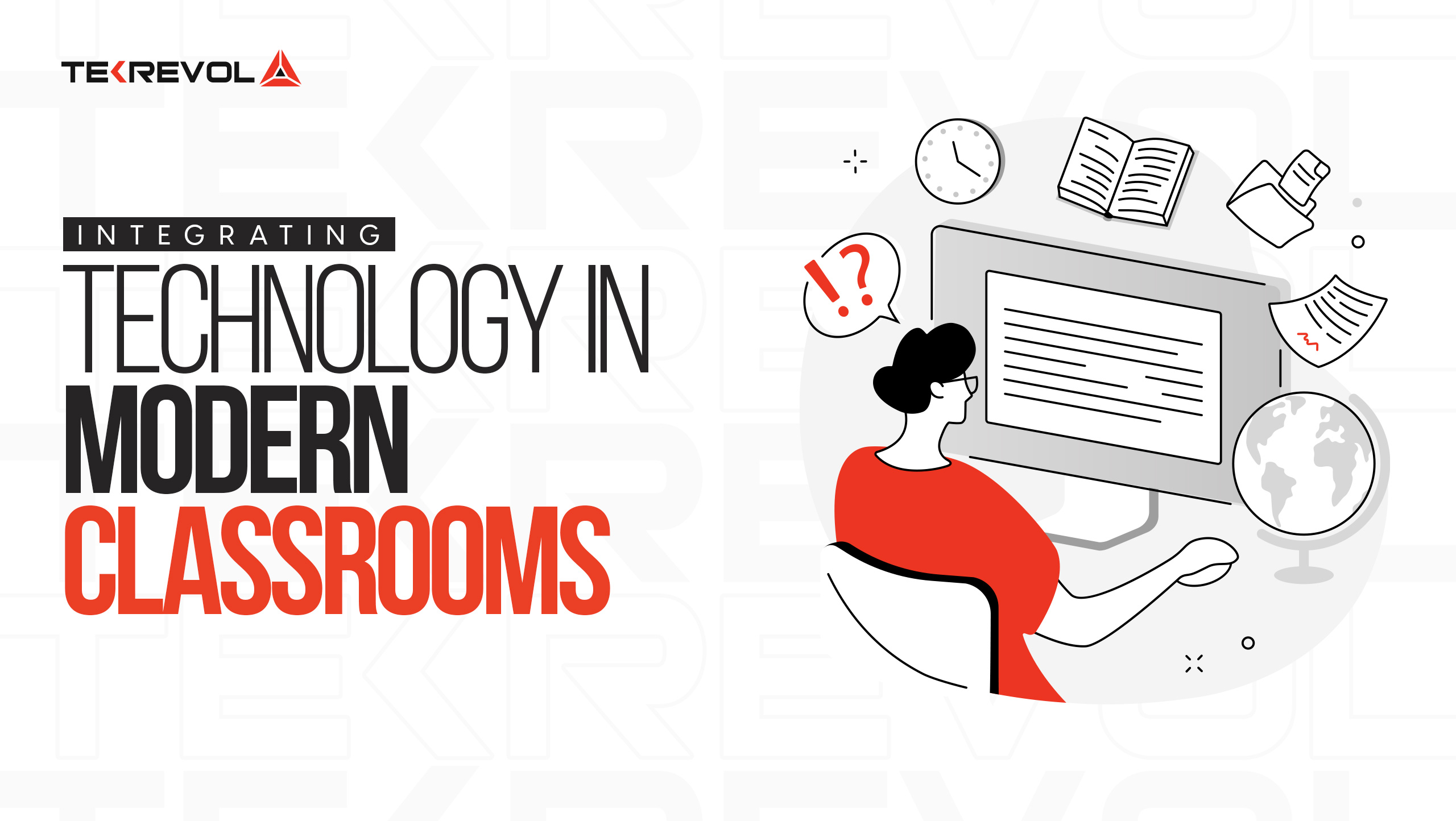 Tekrevol's Global Presence
Now expanding to multiple cities across USA, GCC region, Europe & Asia
Come meet us at a location near you!
USA
39899 Balentine Drive,
Newark, CA 94560
1301 Fannin St #2440,
Houston, TX 77002
501 E Las Olas Blvd Suite
230, Fort Lauderdale, FL
44 Tehama St, CA 94105, San Francisco
400 NW 26th St, FL 33127, Miami
740 15th St NW 8th Floor, DC 20005, Washington
CANADA
4915 54 St 3rd Floor
Red Deer, ABT T4N 2G7
UAE
Level 5, One JLT Tower 1 - Jumeirah Lakes Towers - Dubai, United Arab Emirates
Level 17, World Trade Center, Khalifa Bin Zayed the First Street, Abu Dhabi
Level 22 , West Tower, Bahrain Financial Harbour, Manama, Bahrain
Level 22, Tornado Tower, West Bay, Doha, Qatar
PAKISTAN
3/25, Block 5, Gulshan-e-Iqbal,
Karachi, Sindh 75650
USA
CANADA
PAKISTAN
UAE
talk to us
Got an idea?
Let's get in touch!
Let's discuss your project and find out what we can do to provide value.
I am interested in discussing my ideas with you for
COPYRIGHT 2023 TEKREVOL ALL RIGHTS RESERVED.