5 Essential Business Apps on Google Play Store in the UK
Author: Tekrevol |
April 13, 2023 - TekRevol Team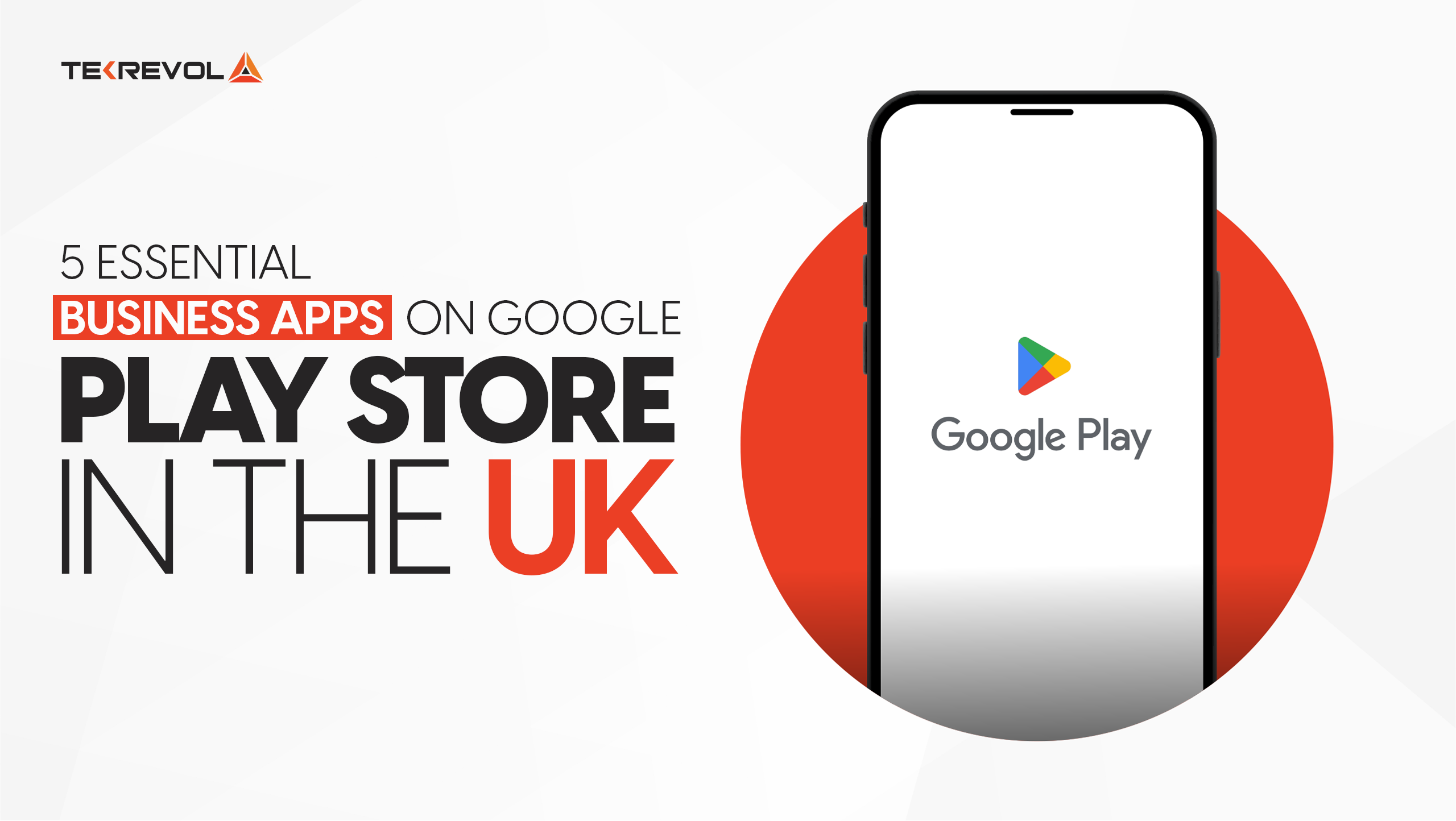 The advent of mobile applications is changing how enterprises streamline operations. Do you need to organize your ideas? Manage your operations? There's an app for everything!
Hence if you're looking for the best business apps on the Google Play Store then, you're at the right place!
Here we will tell you all about the best apps for business operations. From the user's point of view, we know that the number of smartphone users is getting higher daily, and the trend for using apps for businesses and development is emerging tremendously; to survive, companies must keep up with technological advancements.
Acquiring the right tools and technology can be substantive in making your business successful. Mobile apps have become imperative business tools to streamline operations, elevate productivity, and improve customer engagement.
This article will discuss the five best business apps on the Google Play Store in the UK, whether you're an entrepreneur, small business owner, or a part of an enterprise. Here are 5 Essential Business Apps on Google Play Store in the UK.
Ready to find out more about business apps? Let's dive in!
What Is A Business App?
It is a software application designed to streamline and perform tasks and functions for businesses and organizations.
Many business apps can be downloaded on mobile devices, letting employees access them from anywhere.
Companies are adopting business apps to improve productivity, planning, and performance.
Reasons Why You Need A Business App?
Some of the most widespread reasons for using business apps are;
Increased productivity,
Improved collaboration,
Enhanced mobility,
Better organization,
Cost savings,
Data insights,
Competitive advantage.
Slack – Your Instant Messaging Application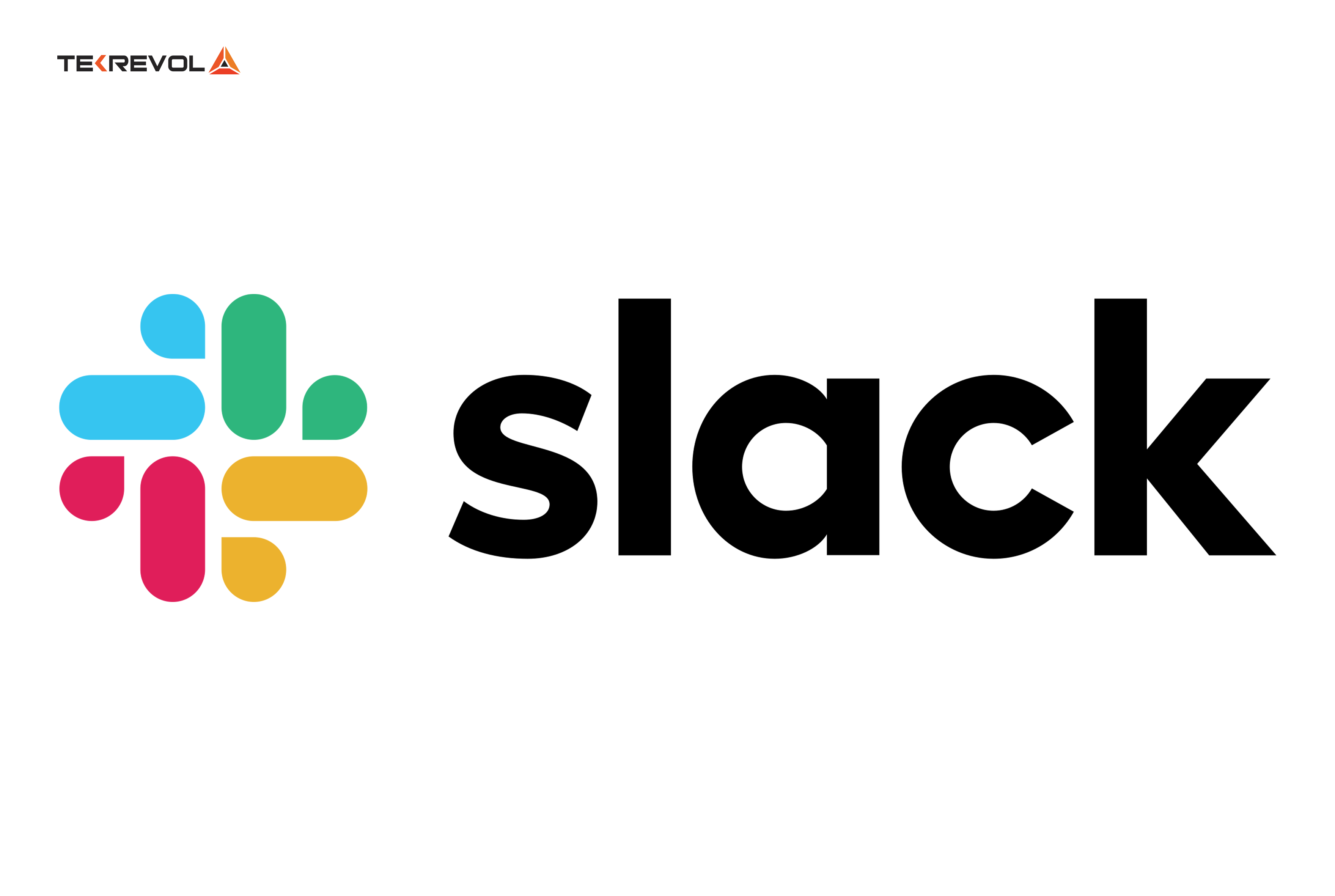 Undoubtedly, slack is one of the best apps for small businesses. It is the most helpful communication and collaboration app for teams. It allows real-time messaging, file sharing, and integration with other business tools.
The glory of Slack is represented by the fact that it earned $902 million in revenue in 2021. Salesforce forecasted that the income would be $1.5 billion for the following year, expected to rise much higher in 2023.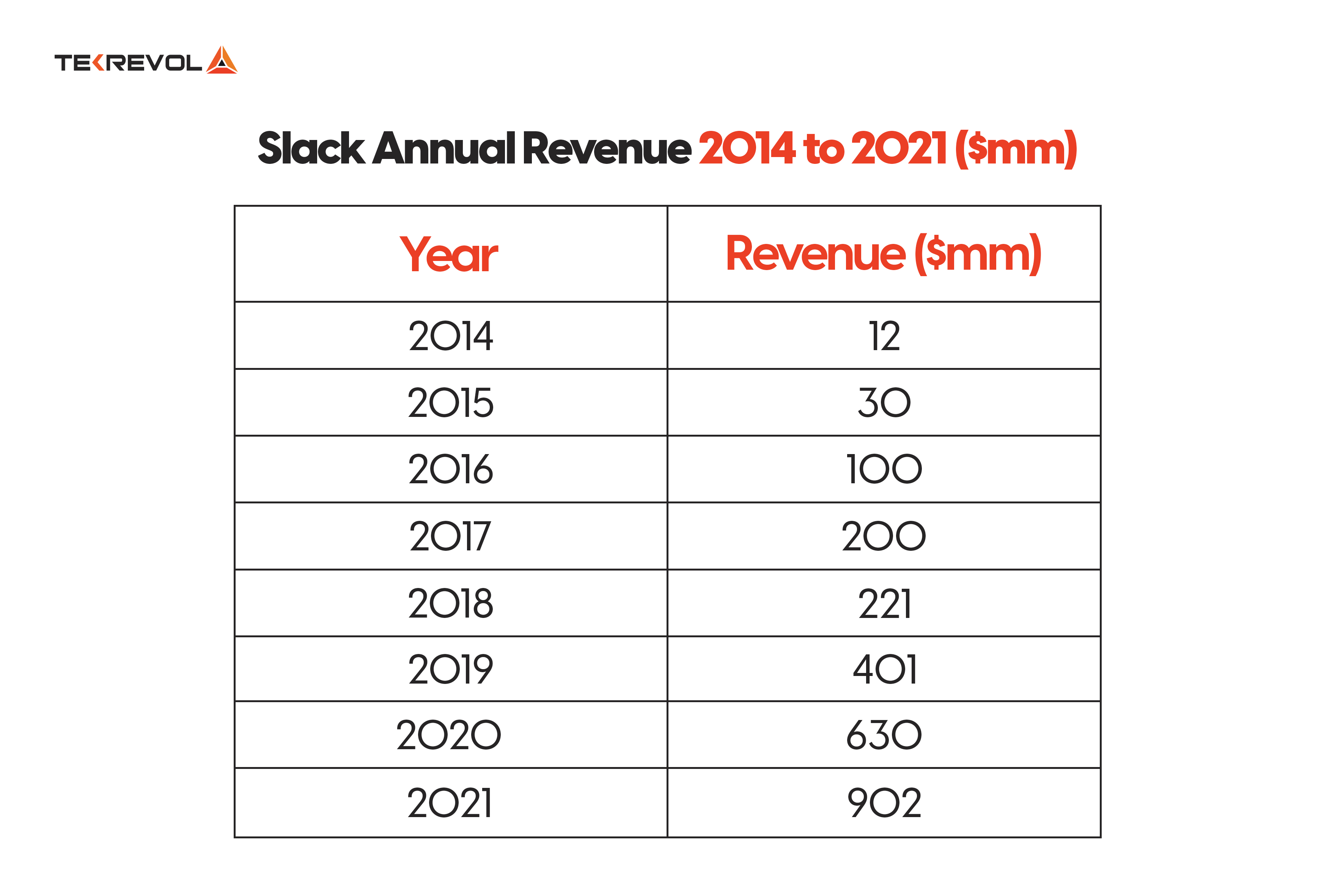 Did you know Slack transformed the way businesses communicate? Since its inception as an expeditious communication tool, it has upgraded its platform with features like program integrations, video collections, and improved security.
Streamline your Team Communication with Slack – Unleashing the Benefits
Team communication is a crucial aspect of any prosperous business or organization, and communication is the all-embracing benefit of Slack.
Slack can unleash your team's aptitude, whether you're a small startup or a large enterprise. This article will highlight some of the perks of using Slack.
All of Slack's communication channels are searchable. For example, if a new team member joins an existing project or is looking for a specific project detail, you can use the search bar feature to find it swiftly.
Slack can configure several channels to show conversations about particular clients or create an individual channel for each project. Small businesses handling multiple teams can set up channels for each group. Though you work your way to the best, Slack can be adjusted according to your workflow.
Cybersecurity is paramount. Businesses are among the most at-risk targets for fraudulence and cybersecurity breaches. Slack Connect is a feature that lets you connect with other companies and allocates a secure communication channel for your business and any business partner or vendor you want to communicate with using Slack.
Slack integrates with up to 2,400 other programs. These plugins, known as Slack apps, help make your business even more structured, as it's easy to integrate Slack with your calendar app or video communication platform.
Key Features
Let's discuss some of the critical features of Slack:
Users can create channels to streamline conversations and projects. They can create public or private media and invite team members to join.
Users can send direct messages to individuals or groups.
Slack users can share files, documents, and images with team members. As a result, team collaboration on projects is more efficient.
Slack authorized users to search for keywords, conversations, or files across all channels and direct messages.
Slack users can customize their notifications and appearance according to their demands and preferences.
Slack also has a mobile app that authorizes users to connect with their teams and collaborate.
Trello – Collaborate Like a Pro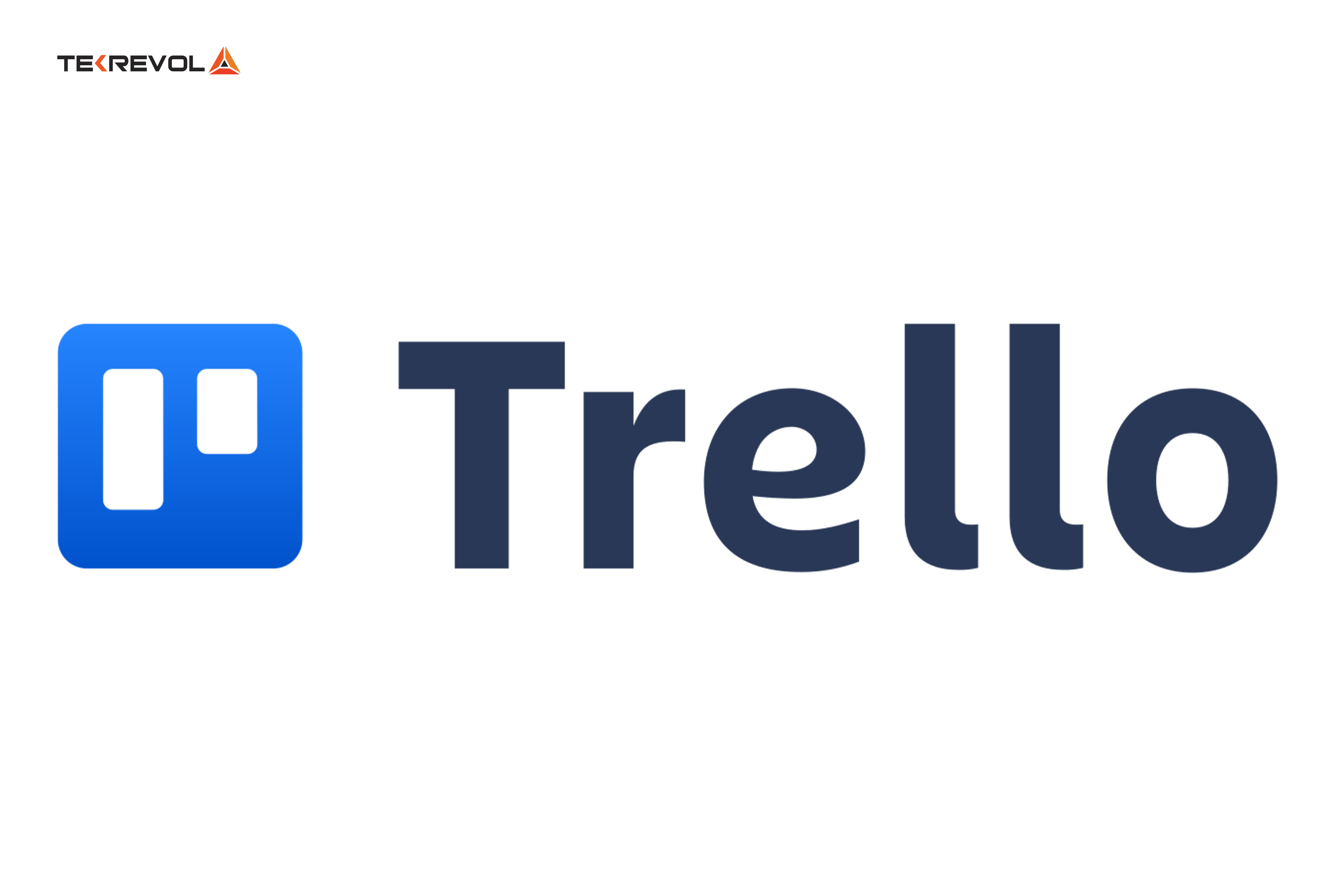 Now, let's talk about what features make Trello so exceptional. It is a project management app that uses boards, lists, and cards to enable teams to organize tasks.
In a nutshell, Trello keeps everything within the framework of boards, lists, and cards and is uncomplicated and intuitive for new users. There needs to be more to learn and understand.
From Chaos to Clarity – How Trello Can Transform Your Project Management
You can use whatever workflow and processes are convenient for your team. The software can adjust to what you need to achieve. Think smartly about the boards, lists, and cards you need and how your team members should engage.
Trello offers various measures to protect user data, including encryption, two-factor authentication, access controls, activity logs, and compliance with industry standards such as SOC 2, GDPR, and HIPAA. Such features ensure the privacy of users' information and make Trello a reliable tool for industries.
Trello offers integrations with tools and services making it a flexible project management tool. Trello users can personalize their workflow, automate assignments, and cooperate with other team members. Popular Trello integrations include Slack, Google Drive, JIRA, Zapier, GitHub, and Evernote.
Key Features
Let's discuss some of the critical features of Trello:
Trello users can create boards to streamline their tasks and projects, which can be personalized to cater to their needs.
Users can create cards within each list to represent tasks or items that must be completed. Cards can be moved between lists, edited, and assigned to team members.
Trello allows users to apply card labels to help organize and categorize them. Labels can be customized and color-coded.
Users can easily add comments to cards of Trello, making communication and collaboration efficient among team members.
Trello users can easily attach files, images, and any type of content to cards, thus, simplifying sharing of information and resources.
Trello offers "Power-Ups." These are add-ons that improve its effectiveness. Users may add a calendar view, authorize voting on cards, or integrate with tools like Google Drive or Slack.
Zoom – Seamless Video Conferencing Tool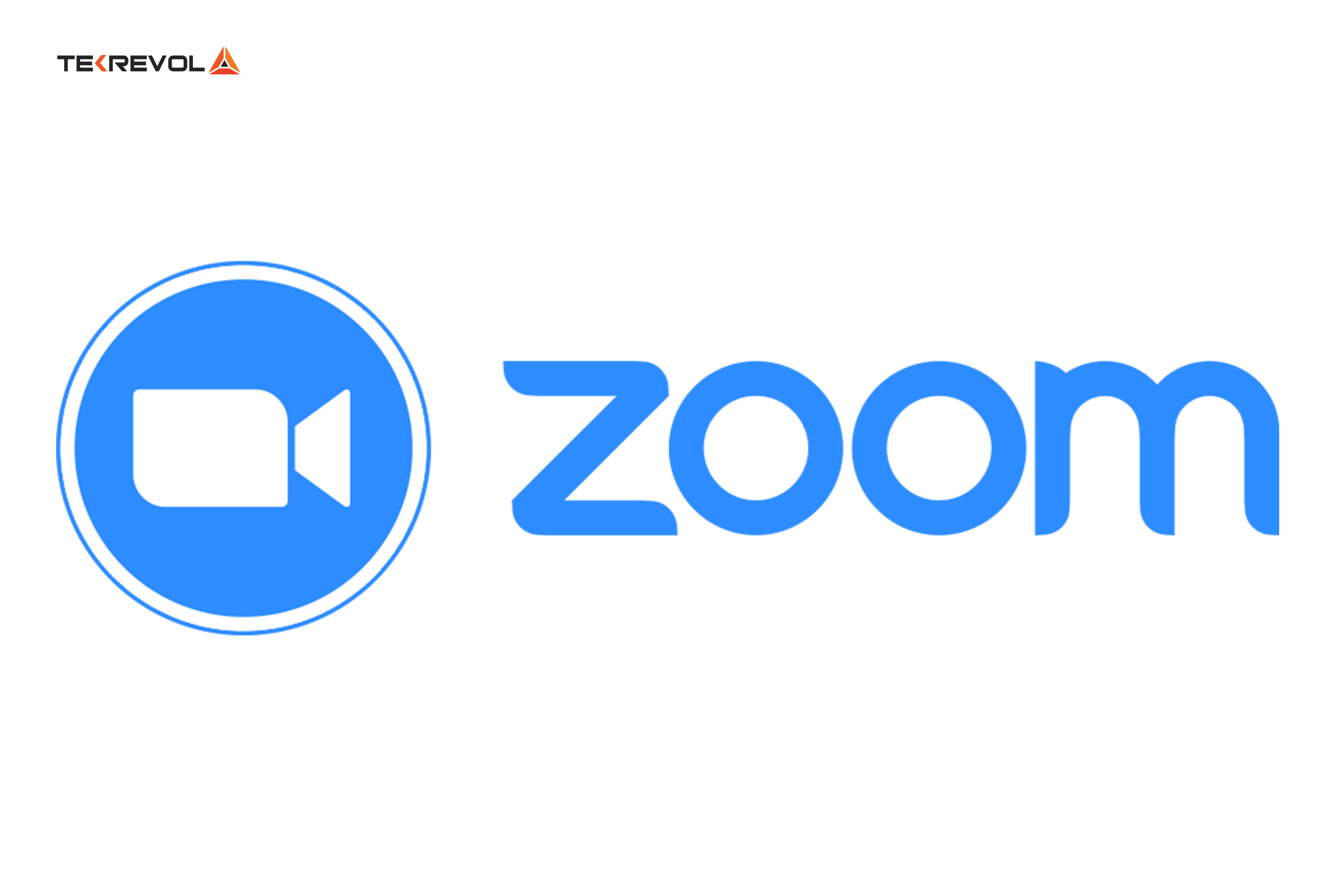 Zoom has seen a boom during the pandemic and has remained relatively high in its popularity. It is a video conferencing app that enables remote teams to connect and collaborate in real-time. It is a cloud-based video conferencing service.
Businesses work remotely and offer several benefits to serve their needs. During the pandemic, Zoom published data on the number of daily meeting participants. It also supports desktop and mobile users.
In the year 2022, Zoom generated a revenue of $4.10 billion. For the ongoing fiscal year 2023, the company expects between $4.53 billion and $4.55 billion in revenue and non-GAAP operating income of $1.48 to $1.50 billion.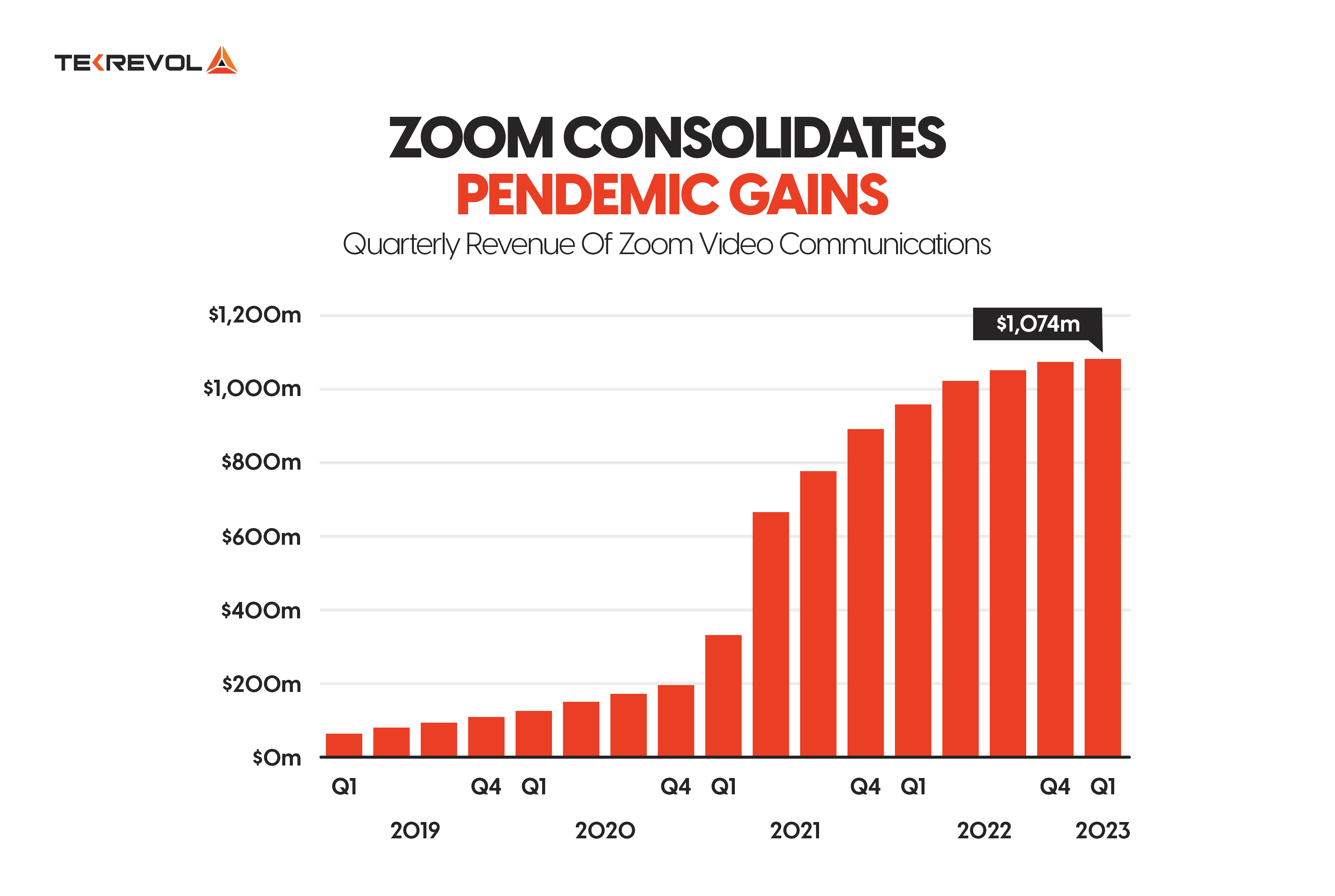 Zoom Your Way to Success – Transforming Communication and Productivity
Zoom enables employees to work remotely, allowing them to work from home or other locations. This can improve work-life balance and employee satisfaction, increasing productivity and retention.
Zoom offers cybersecurity measures to protect users' data and privacy. The end-to-end encryption is provided by Zoom for meetings, webinars, and phone calls, ensuring that data transmitted through its platform is protected.
Zoom integrates with third-party apps like Slack, Trello, and Google Calendar. This integration allows users to streamline workflow and cooperate more efficiently. You can also develop your integrations through the Zoom Marketplace with REST API, Desktop SDK, or MobileRTC™ stacks.
Key Features
Let's discuss some of the critical features of Zoom:
Zoom users can participate in high-quality video conferences with over 1000 participants, depending on the type of plan.
Zoom users can easily share their screen during a Zoom call, making collaboration efficient on documents or presentations.
Zoom users can record their meetings and webinars. They can share the content with other users or review it later.
Background can easily be changed to a virtual image or video. This way, users can maintain their privacy or dodge distractions.
Zoom presents an integrated chat feature that authorizes participants to communicate via chat throughout a meeting or webinar.
Zoom users can host to generate and manage polls during conferences or webinars to collect participant feedback.
Want to get your business app?
Dropbox – The Ultimate Cloud Storage Solution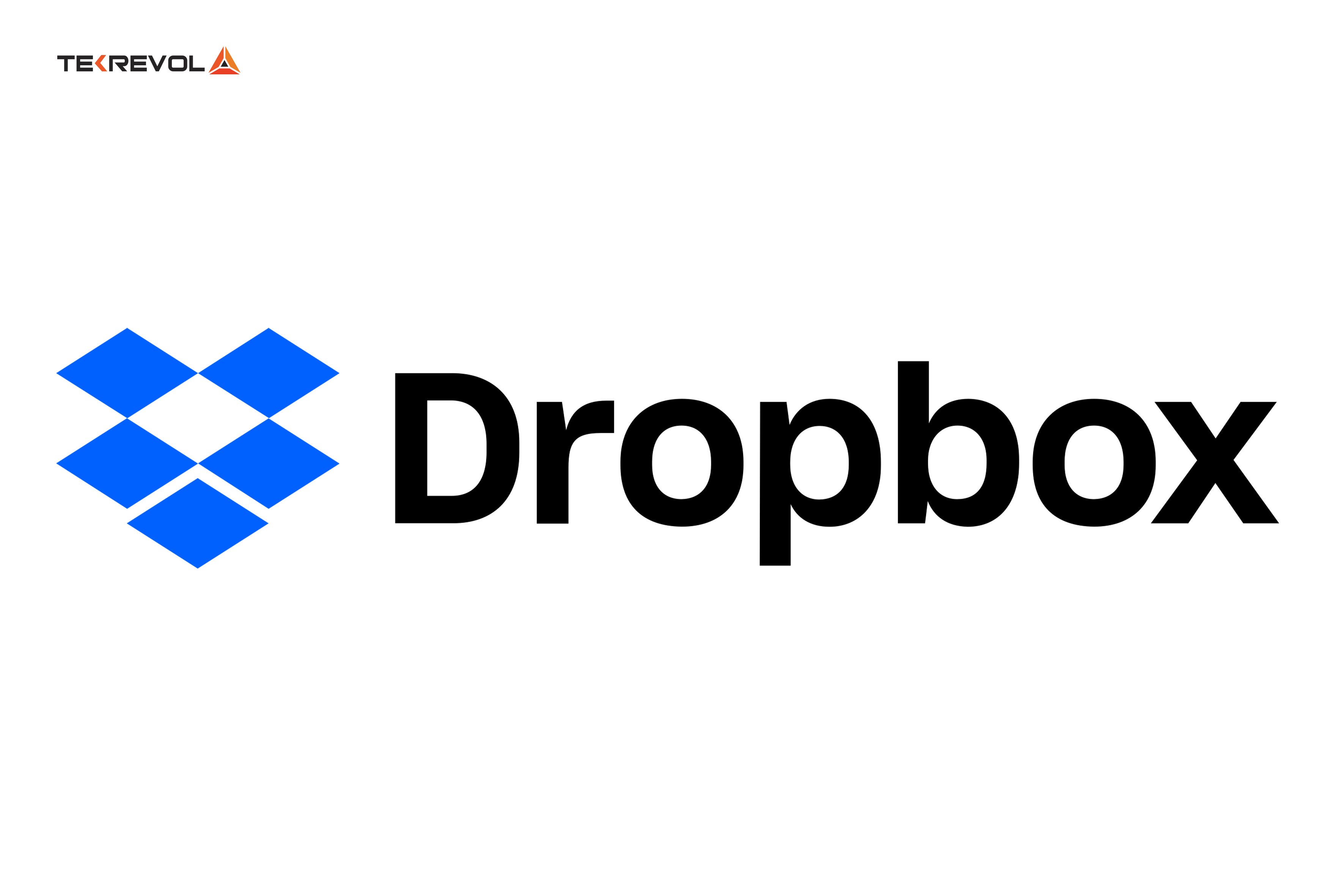 It offers the perk of having all your files backed up to the cloud and accessible online. Dropbox provides the perk of having all your files backed up to the cloud and accessible online. Dropbox provides the bonus of having all your files backed up to the cloud and accessible online.
Dropbox is a home for all your work; files can be shared and stored using Dropbox. Moreover, you can coordinate projects and execute your concepts with colleagues or clients.
How Dropbox Can Streamline Your Workflows – A Look at Its Top Perks
Dropbox is a flexible file-sharing and storage platform offering many features to suit various needs. It can synchronize multiple devices, authorizing users to access duplicate files using any device. Also, it provides permissions, enabling users to control access and ownership of files and folders.
Automatic backup and version history
Dropbox automatically backs up your files to the cloud. It keeps track of version history so you can restore a previous version of a file.
Dropbox has robust security features, such as encryption in transit and at rest, two-factor authentication, and setting password-protected links for sharing files.
Dropbox integrates with many other apps and services, making it hassle-free with other productivity tools. It stores files in the cloud, so you can not run out of space on your devices. It integrates with numerous apps, such as Microsoft Office and Google Docs, making it convenient to work on files within Dropbox.
Key Features
Let's discuss some of the critical features of Dropbox:
Dropbox users can share files and folders with others, including non-Dropbox users. They can share files by sending a link or an invitation to access the shared folder.
Dropbox automatically syncs files across multiple devices, making accessing and editing files approachable.
Dropbox users can effectively collaborate on files in real-time with features like commenting and version history.
Dropbox offers a wide range of security features, these including encryption and two-factor authentication, which protect user data.
Dropbox offers mobile apps for iOS and Android, making accessibility and file sharing easy.
LinkedIn – The Must-Have App for Networking and Job Hunting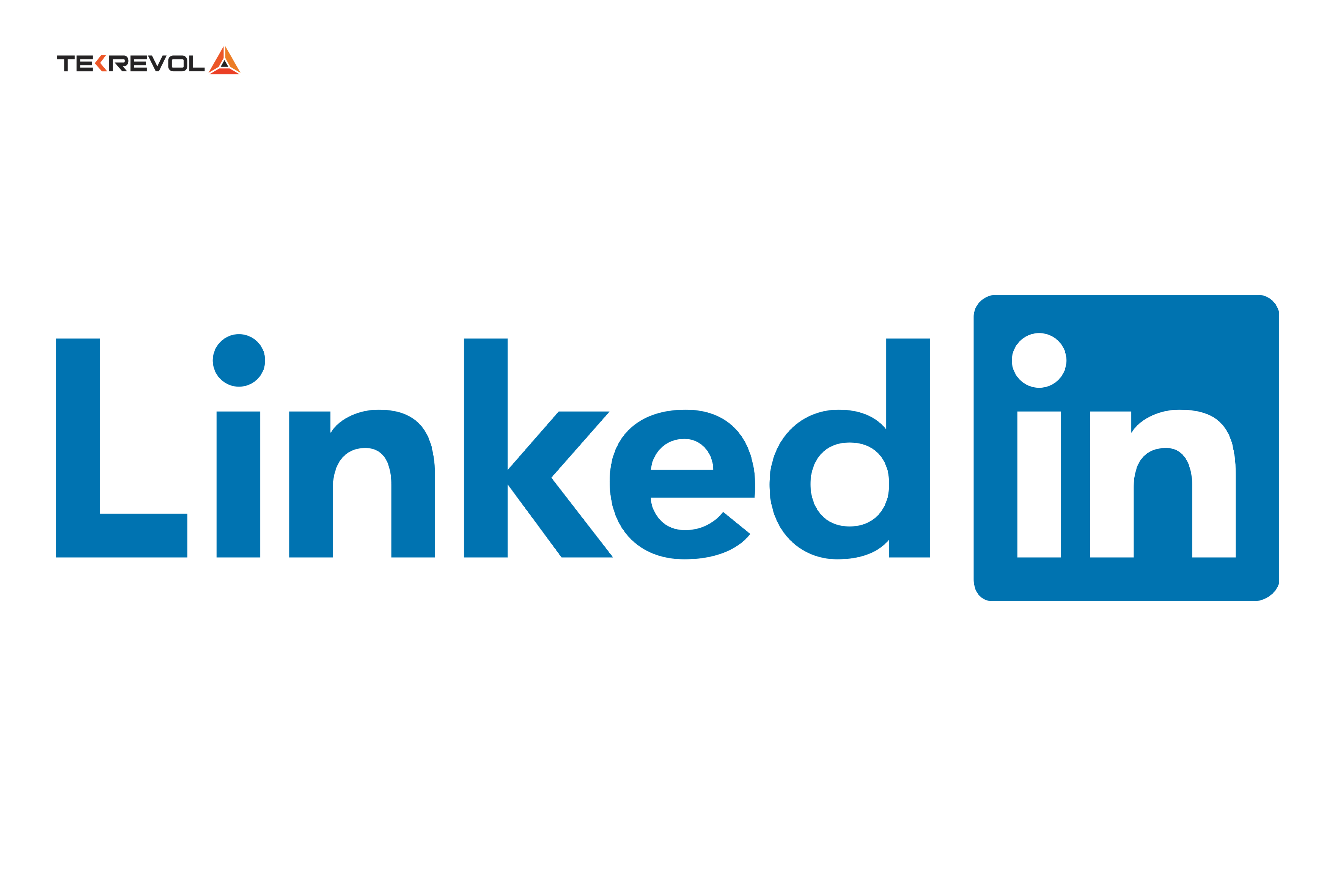 LinkedIn is a platform that helps professionals connect and share content. With over 550 million users, it is a valuable tool you should employ as a working professional. LinkedIn is an excellent resource for learning about organizations, prospective employers, and trends in the UK industry.
How LinkedIn Makes Job Hunting Easier For You – A Quick Insight
LinkedIn is a highly flexible platform for its users. With a personalized profile, users can show their experiences and competence. Furthermore, it offers multiple tools and features that authorize users and businesses to build their professional brands and network and upgrade their careers.
The Best Platform For Searching Candidates
The innovative features on LinkedIn let you customize your background banner and add or drop some features. Look at profiles from professionals you admire to see all the options on the LinkedIn profile format.
LinkedIn offers multiple integrations with other platforms and tools to improve users' experience. The most valuable integrations are with Microsoft Office and Sales Navigator. Furthermore, LinkedIn integrates with Hootsuite and Zapier.
Users' accounts and data are secured by LinkedIn seriously. It offers two-factor authorization, privacy settings, end-to-end encryption, notifications for account activity, and data protection. Furthermore, LinkedIn completely adheres to data protection rules and regulations, such as GDPR and CCPA.
Key Features
Let's discuss some of the critical features of LinkedIn:
LinkedIn users can create professional profiles that present their work experience, education, skills, and achievements.
LinkedIn authorizes users to join with other professionals in their specific industry or field, thus, creating a network of contacts that can act as career boosters.
Users can search for a job on LinkedIn. It showcases job openings and recommendations based on users' profiles and experiences.
LinkedIn has numerous groups that users join to stay updated about industry news, share information, or connect with others in their field.
LinkedIn users can effectively share articles, blog posts, and other content on the LinkedIn platform.
Businesses can make a company page, presenting their products, services, and job openings.
Business App Face-Off –  Which Platform is Right for Your Business?
We know that Slack, Zoom, Trello, LinkedIn, and Dropbox are all popular business apps offering unique features and perks.
These apps help businesses to communicate, coordinate, monitor projects, network, and store and share files.
Slack facilitates team communication channels, direct messaging, and file sharing, while Zoom offers video conferencing, screen sharing, and virtual backgrounds for video calls.
Trello provides visual project management boards for teams to track tasks and progress, while LinkedIn offers a professional social networking platform for individuals and businesses to connect and share content.
Dropbox provides cloud-based storage and file sharing for teams to access and collaborate on files. When comparing these apps, it is crucial to consider factors such as pricing, security, and integrations with other apps.
Ultimately, the best app for your business will depend on your specific needs and preferences.
Are you looking for experts to develop your business app?
Wrapping Up
Google Play Store offers numerous essential business apps for users in the UK. These apps are created to fulfill specific business needs, streamline operations, and improve productivity. These apps help businesses to communicate and manage projects.
The five essential apps highlighted in this article are some of the most productive for companies in the UK. Businesses can utilize the power of these apps. This way, they can stay competitive in today's ever-evolving business horizon.
Such small business apps are mobile applications designed to aid small business owners in managing multiple aspects of their business effectively. Apps for small businesses are typically intuitive and cost-effective, making them convenient for small businesses with limited budgets and resources.
Frequently Asked Questions:
How do I create a business app for Play Store?
Starting a business app for the Google Play Store entails multiple steps, including:
Defining your app's purpose and target audience.

Choose a development platform by consulting a proficient app development company.

Designing the user interface (UI) is crucial to your app's success.

Use your selected development platform to create your app's code and functionality. You'll need to test your app to ensure it performs efficiently and is bug-free.
Now publish your app on the Google Play Store. When the app is ready, publish it to the Google Play Console.
How to Create a Successful Mobile App Startup?
Firstly, you need to validate your app idea and do in-depth research. Competitor analysis is a necessary step to make a successful app.
Secondly, you can consult an evident app development company to choose an Ideal platform. Designing an exemplary UI/UX should be a highlight of your app development process.
Finally, decide on making the best monetization strategy for your mobile app.
What are the top-ranking business apps in the UK?
LinkedIn, Slack, and Zoom are top-ranking business apps on the Google play store. These apps are so popular because of the remote work trend making communication and collaboration efficient for businesses.
Social networks like LinkedIn enable users to connect with other professionals and share their resumes. LinkedIn has a large UK user base and is an efficient tool for networking and career enhancement.
Tekrevol's Global Presence
Now expanding to multiple cities across USA, GCC region, Europe & Asia
Come meet us at a location near you!
USA
39899 Balentine Drive,
Newark, CA 94560
1301 Fannin St #2440,
Houston, TX 77002
501 E Las Olas Blvd Suite
230, Fort Lauderdale, FL
44 Tehama St, CA 94105, San Francisco
400 NW 26th St, FL 33127, Miami
740 15th St NW 8th Floor, DC 20005, Washington
CANADA
4915 54 St 3rd Floor
Red Deer, ABT T4N 2G7
UAE
Level 5, One JLT Tower 1 - Jumeirah Lakes Towers - Dubai, United Arab Emirates
Level 17, World Trade Center, Khalifa Bin Zayed the First Street, Abu Dhabi
Level 22 , West Tower, Bahrain Financial Harbour, Manama, Bahrain
Level 22, Tornado Tower, West Bay, Doha, Qatar
PAKISTAN
3/25, Block 5, Gulshan-e-Iqbal,
Karachi, Sindh 75650
USA
CANADA
PAKISTAN
UAE
talk to us
Got an idea?
Let's get in touch!
Let's discuss your project and find out what we can do to provide value.
I am interested in discussing my ideas with you for
COPYRIGHT 2023 TEKREVOL ALL RIGHTS RESERVED.