25+ Best App Ideas That Haven't Been Made Yet
Author: Nabeel |
March 25, 2022 - TekRevol Team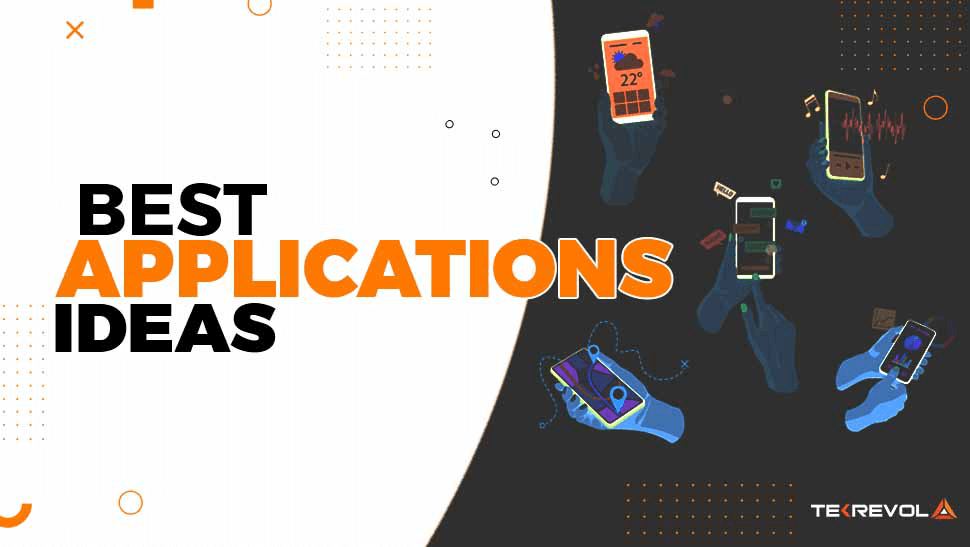 The best mobile app ideas in 2022 have already been taken by businesses, entrepreneurs, and other tech leaders.
Still, coming up with an app idea that's new to the world isn't impossible. Through comprehensive research and in-depth market knowledge, you can come up with something innovative.
And once you've streamlined your app ideas in 2022, the next step would be to transform it into a successful million-dollar app which, by the way, can be equally stressful.
And here's where you'll need the help of an app development company like Tekrevol, which has mastered the art of transforming your innovative app ideas into fully functional mobile applications.
With that out of the way, let's start skimming through the 25+ mobile app ideas that we've collected after hard research for you.
And although the app ideas you're about to explore are already present in the market in some form, we believe that they still require tech and experience integration to skyrocket their growth.
Now without any further ado – let's get started.
1.   Machine Learning App Ideas
Machine learning apps are, in general, are closely related to the constant innovations and discoveries made in the artificial intelligence domain.
Using complex algorithms of machine learning, humans can now teach computers to think, decide and act independently, not to mention the pattern tasks that humans have been doing for centuries.
It is due to these advancements in technology and the fastest-growing databases that it is more convenient than ever to utilize machine learning in mobile applications.
Currently, personalized product recommendations and push notifications are concrete examples of what machine learning in mobile applications is capable of.
With that out of the way, let's get directly onto the app that is currently rocking this mobile app niche.
App Idea to Take Inspiration From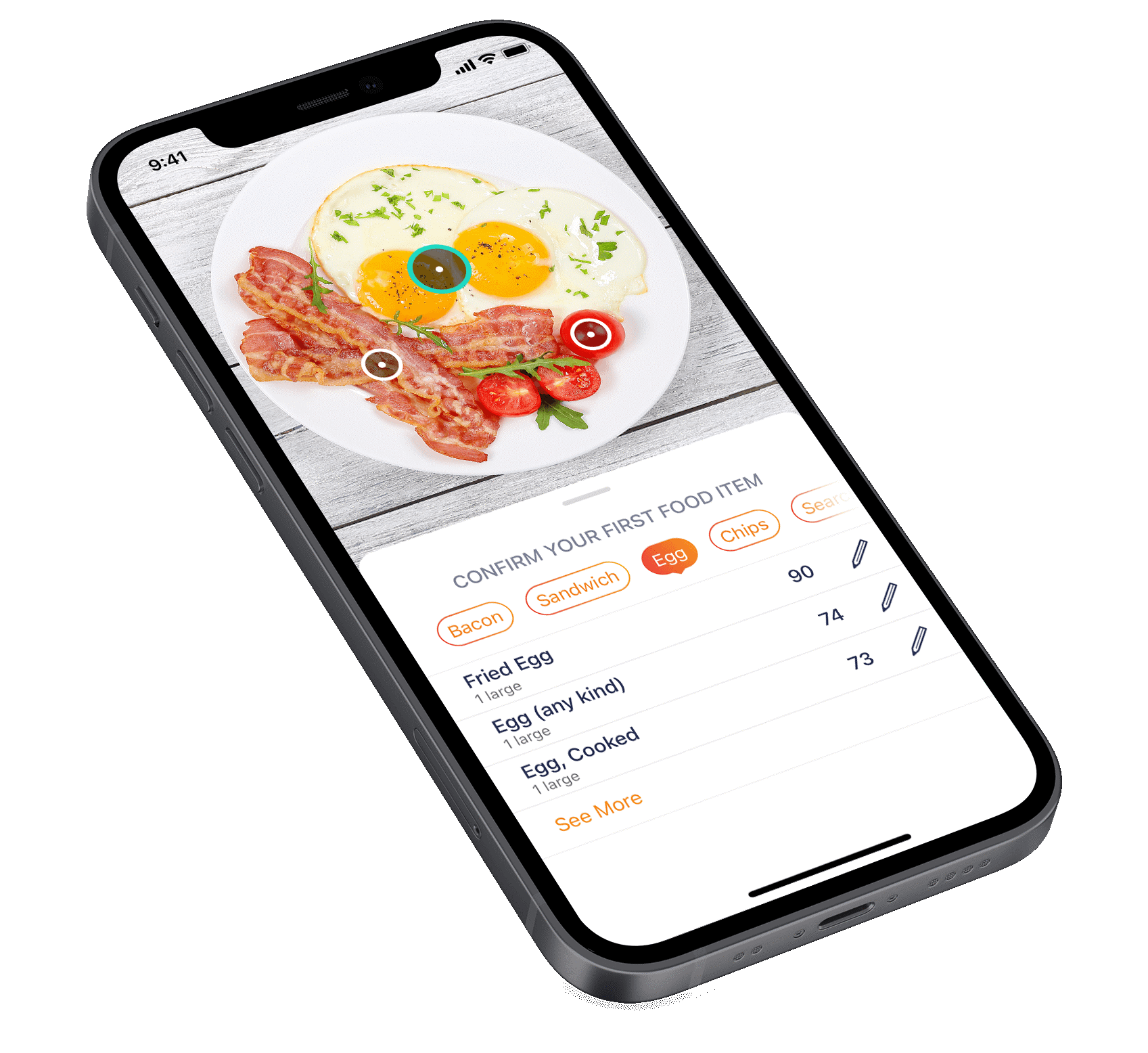 Calorie Mama AI
Calorie Mama is a calorie counter application that works on machine learning algorithms.
The built-in camera feature captures the food photo then enlists the food ingredients in the photo.
Once the user confirms the elements, it calculates the calories. The app gets smarter as individual users log their food intakes regularly.
Downloads: 10K+
Rating: 4.8
Revenue Model: Free app with in-app purchases
Requested Feature: small app size and battery consumption
Other Recommendations:
Image recognition apps like Google Lens
Chatbots like Alexa
Skin condition diagnosis apps like Aysa
Mental health apps lie Calm
2.  Augmented Reality App Ideas
Augmented Reality apps merge real-world experiences with the digital world through augmented visuals, sound, and motion elements that appear in the real world through your smartphone's camera.
Some great examples of Augmented Reality apps are fun camera applications and AR games like Pokémon Go, but if you're more into the AR games category, we've got an article that gives you the 22 best augmented reality games. Not to be missed!
Moreover, for entrepreneurs who want to develop something innovative, we recommend adding AR functionality to conventional apps that are helping users with their daily tasks.
Because AR games are already there in the market, you can easily gauge what is making them a success in the market.
However, if you're willing to reinvent the wheel and bring something totally new to the market if would recommend working with an app development company that has a rich history of bringing innovative app ideas to life.
App Idea to Take Inspiration From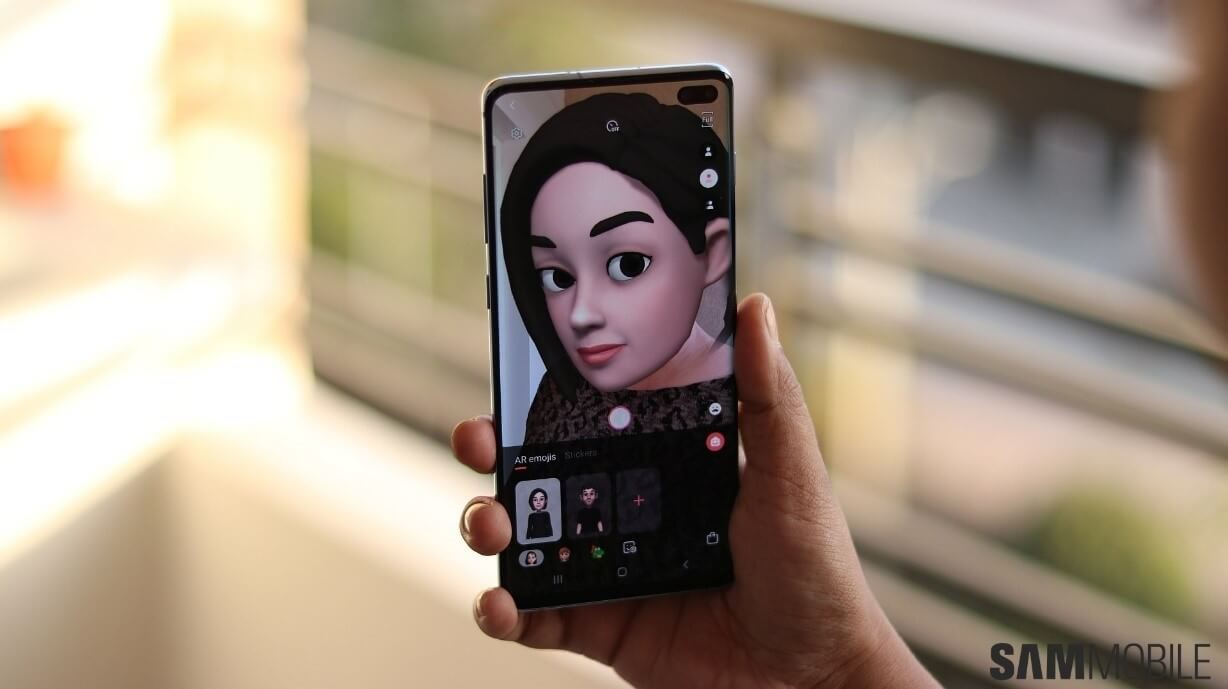 AR Zone App
AR Zone is a fun camera application available only for flagship Samsung smartphones.
The application lets users edit their photos and videos in real-time with augmented reality visuals like bitmoji and 3D texts.
The app has a huge potential for YouTubers, TikTokers, and other professional video miners because of the seamless editing feature that gets this specific community going in no time.
Downloads: Comes pre-installed on all Samsung phones
Revenue Model: Free app
Rating: N/A
Requested Feature: Availability for non-Samsung Android and iOS smartphones
Other Recommendations
Home Depot
AR shopping app "Target."
Sephora
Warby Parker
Zombies, Run
3.  Virtual Reality App Ideas
Opposite of the AR app idea mentioned above, VR apps have integrated virtual reality features and functionality that can be accessed through a VR headset.
This technology gives you a whole new way of exploring and experiencing the digital world at 350 degrees through a VR headset. Additionally, you can also interact with the simulated environment created by VR.
And since the technology is considered a revolutionary step towards the future by several tech leaders around the globe, leveraging it to build an app that solves specific problems or just for the purpose of entertaining people surely will be a lucrative app idea.
Moreover, a walkthrough in the virtual world is super exciting and will surely lead to several discoveries and turn complex ideas and in-depth research into understandable simulations.
Last but not least, 3D games and 3D movies are popular examples of VR applications.
Another app idea related to virtual reality would be to opt for building a VR-powered ecommerce app which, by the way, is an upcoming revolution in the ecommerce or online sales industry.
App Idea to Take Inspiration From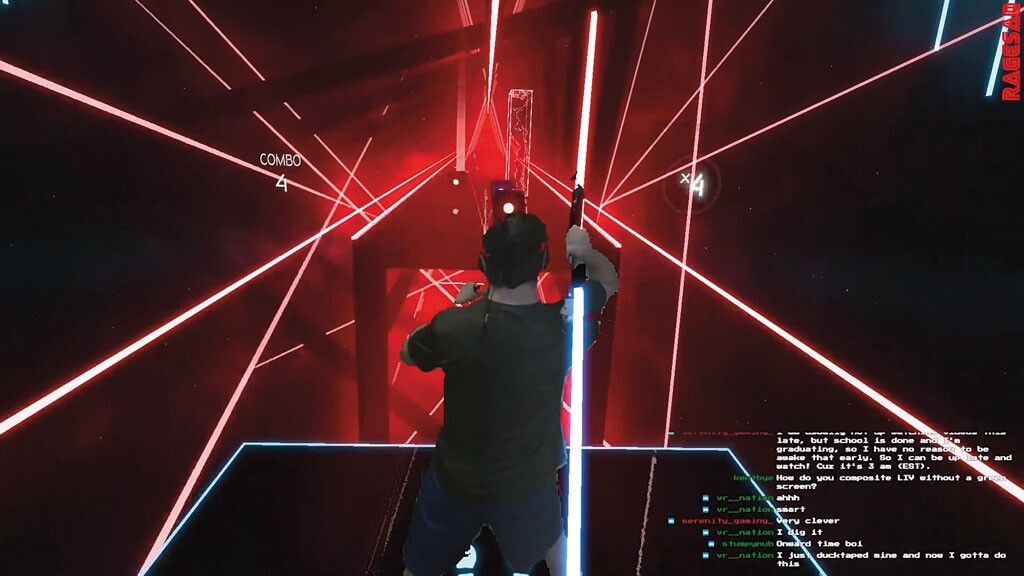 Beat Saber
Beat Saber is a VR game set in a futuristic world and engages players with rhythmic music and element movements.
There's not much to say about the game at the moment, but one thing's for sure, and that is the compelling and bright visuals of the game that keep users coming back for more.
Giving the players innovative gameplay, which is to slash the beats of the music with laser swords (like the ones in Star Wars) as they get closer to winning instead of pushing conventional buttons, the game becomes one hell of a workout that works on all VR platforms.
Revenue Model: Free app
Rating: N/A
Requested Feature: Availability for non-Samsung Android and iOS smartphones
Other Recommendations
VR Games: Rick and Morty
VR Education app Anatomyou
VR History app KingTut VR
VR tourism apps like Wander
4.  Blockchain App Idea
Blockchain is another evolving technology that has established its importance in the business sector.
Turning the focus of the world towards the seamless transaction, high-security, and transparent management of finances, Blockchain has literally got a lot of potential in the mobile application market.
And there are several businesses out there that quickly capitalized on this technology and created their own web and app-based products.
Furthermore, blockchain is widely confused with bitcoins or NFTs, so just to be clear, Bitcoins, cryptocurrencies, or NFTs, in general, are a part of Blockchain, and you can create an app that offers trading in one of the several digital currencies.
Hence, it is safe to say that getting a blockchain app developed is viable.
App Idea to Take Inspiration From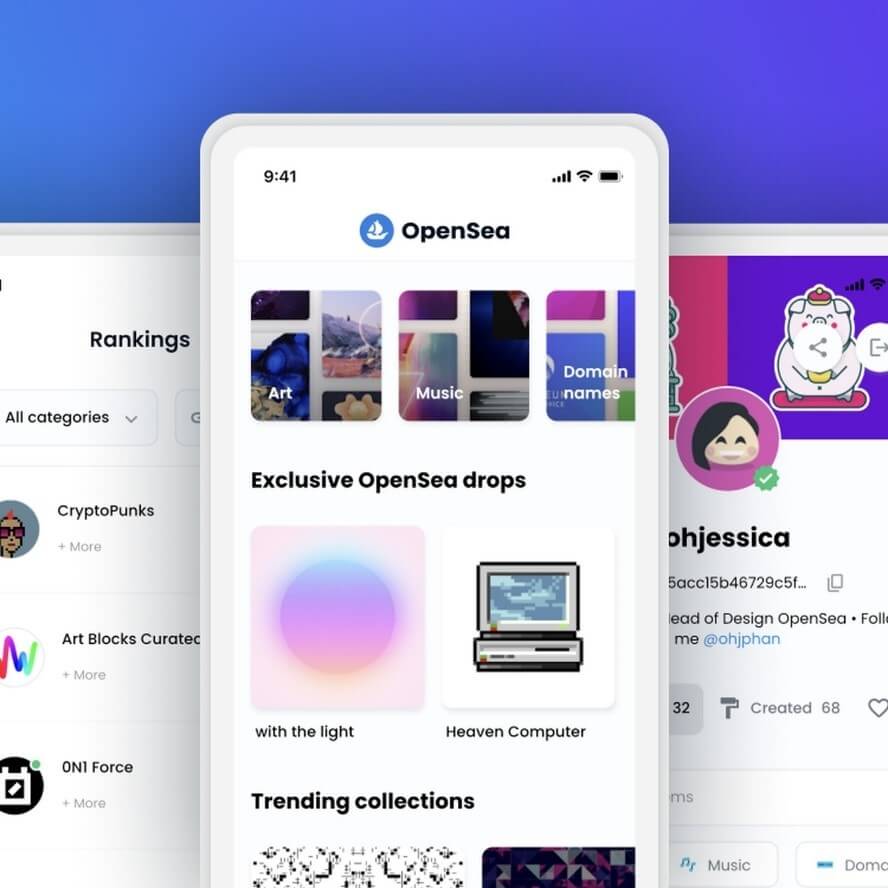 OpenSea
OpenSea is an NFT marketplace that lets users create, list, and mint their NFTs and digital art for sale.
It comes with a feature of lazy minting, which means NFT sellers don't really have to pay for minting until their NFTs sell.
And that's the unique selling proposition of this marketplace.
Rating: 4.8
Revenue Model: free app and commissions
Requested Feature: Favorite an item and seamless MetaMask integration
Other Recommendations
NFT games like CryptoKitties and Zed Run
Blockchain wallets like Electrum
Dexes or Decentralized Exchanges like Uniswap
NFT marketplace like Rarible
5.  Crypto App Ideas
Further stretching the app idea mentioned above, the Crypto app idea generally revolves around creating a trading app that will heavily rely on stock buying, selling, or trading and let the users monitor the rise and fall of digital currencies.
By definition, Crypto apps are mobile applications that help with storing and exchanging cryptocurrencies (Ethereum tokens and Bitcoins) with third-party platforms.
From a functionality and feature standpoint, such applications include crypto wallets, crypto trading exchanges, and play-to-earn games.
Because cryptocurrencies and their trading opportunities are booming, this is the right time to capitalize on the gaps in this market.
Through competitor research and tools like SensorTower, you'll have a complete overview of the market potential, making it easier for you to decide whether you want to go with this app idea for Android and iOS or not.
Furthermore, Stablecoins and green crypto concepts are gaining traction, too, with the most viable options in these domains being niche-based exchanges.
So, if you're interested in building an investment app, here's a complete list of the best investment apps that you can check out.
And the next step would be to learn how you can build an investment app.
App Idea to Take Inspiration From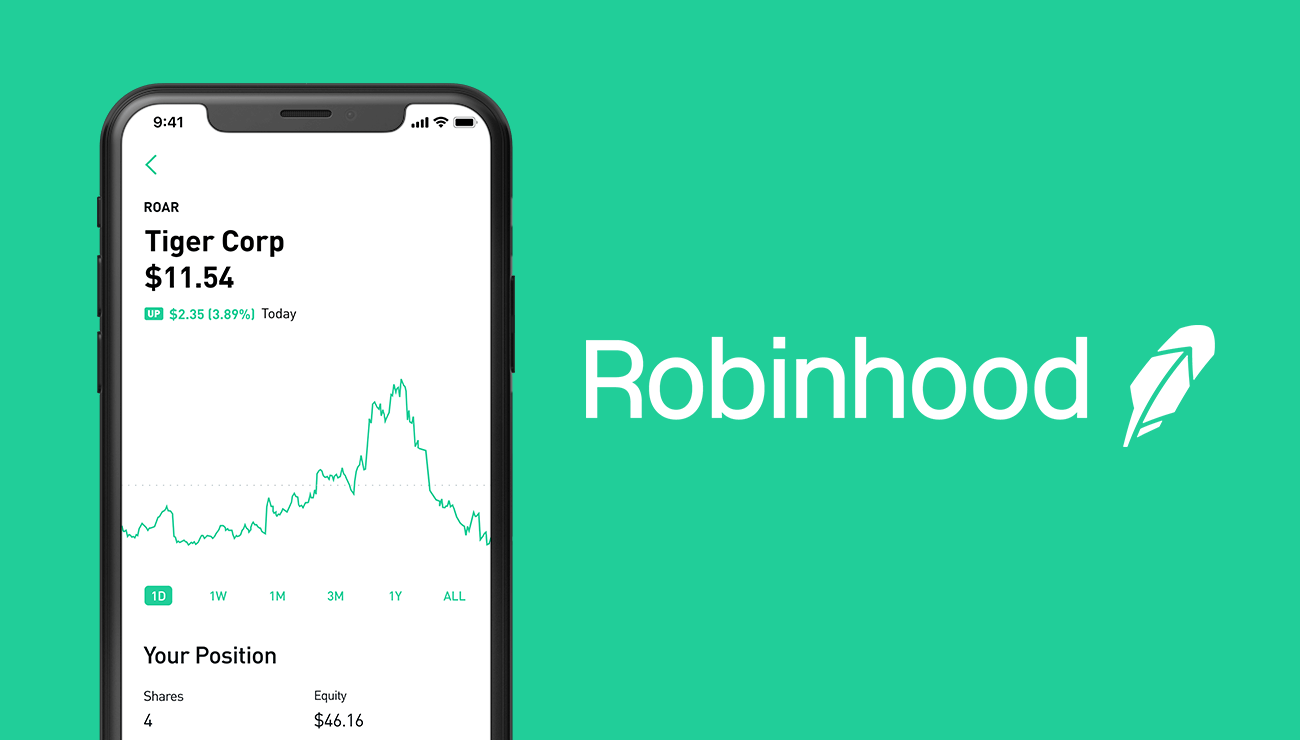 Robinhood
One of the best apps that you can use to buy a cryptocurrency and make investments in stocks is the Robinhood app.
The app is 100% commission-free, so advantage #1 and then the app gives you a seamless UI and UX that allows even beginners to start using the app for trading and investing.
Downloads: 
Revenue Model: Free app
Rating: 3.8
Requested Feature: Availability for non-Samsung Android and iOS smartphones
Other Recommendations
Gemini Exchange
Coinbase
SoFi Active Investing
eToro
6.  Fintech App Ideas
Fintech apps merge corporate finance and automate the delivery of complex financial services. Quickest examples of fintech applications include financial decision-making systems and DeFi, also called decentralized finance apps.
Fintech applications are designed with blockchain technology as they can transform conventional processes into completely transparent processes built on security, efficiency, and transparency.
Thinking about the viability of developing a fintech app?
The entire corporate world is moving towards a more reliable, decentralized, and secured future – one where transactions and finances are safe.
The target audience for these fintech apps is the corporate business side. Entrepreneurs, SMEs, and enterprise-grade organizations invest in these apps and software programs.
Other Related Apps
Money Lion
Nubank
Chime
Robinhood
7.  Financial App Ideas
Financial apps usually solve problems related to personal and consumer finance and also automate the delivery of small-scale banking and finance services.
Moreover, in the Finance apps niche, there's still a significant market share left to be capitalized on, given that there aren't many entrepreneurs having core finance-related apps in the stores.
App Idea to Take Inspiration From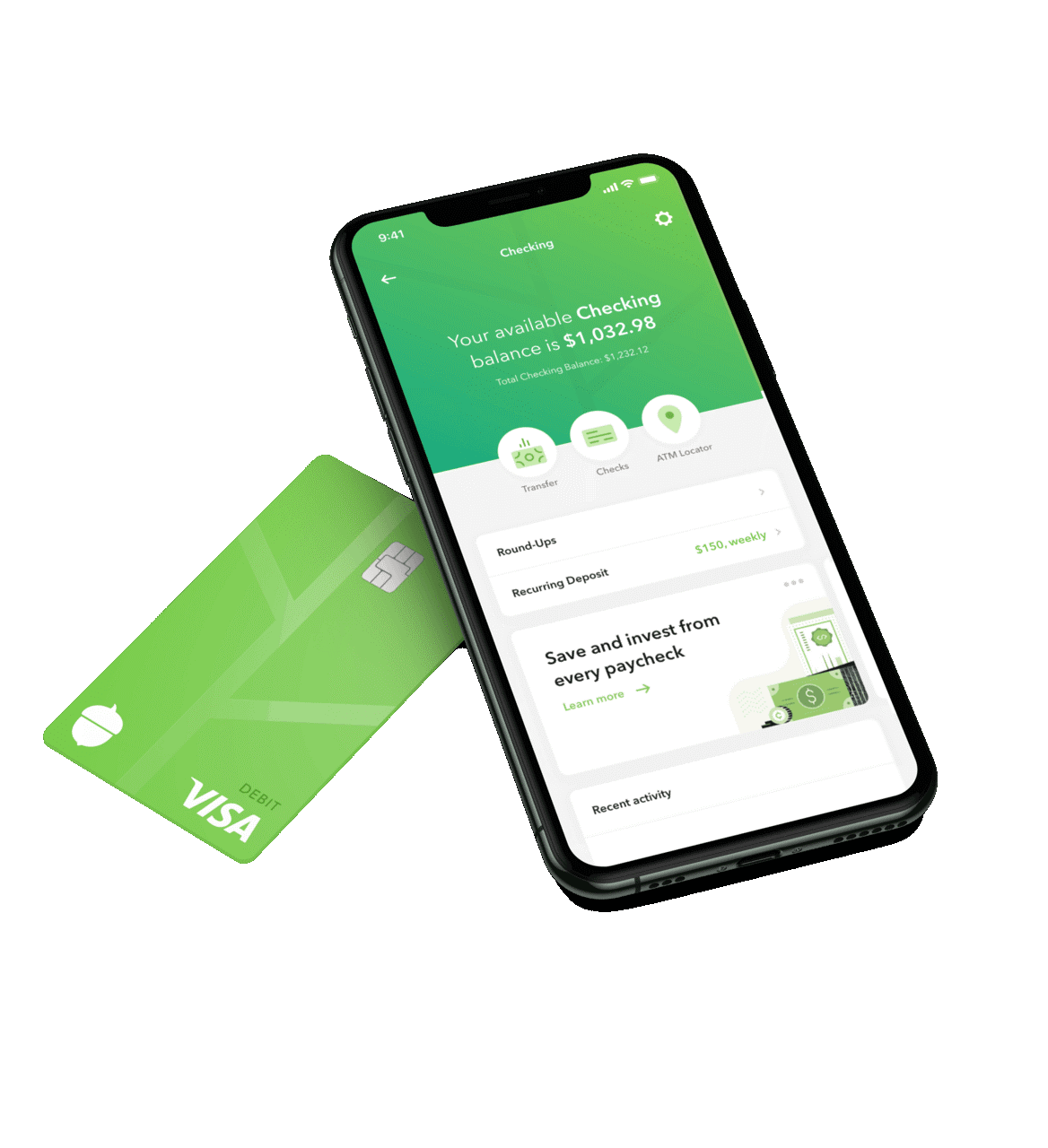 Acorns
Acorns is an online investment application for beginners to expert-level investors.
Users can choose to invest their access cash or pocket money and keep rolling the same earnings for years and years to come.
For the consumer side, the app allows users to buy from their favorite brands within the app and then invest as they spend. It has plans for family security and retirement.
Revenue Model: Subscription-based
Rating: 4.6
More App Ideas
Loan management apps
home budgeting apps
personal financial management apps
tax calculation apps
Online investment platforms
Earnings and expense calculation apps
8.  Business App Ideas
The scope of business apps can be as narrow as professional calculators to as wide as project management apps.
These apps can be native, cross-platform, or SaaS-based (highly recommended for accessibility).
Therefore, their integration with a business model is inevitable, and if you're offering something unique or innovative, your app is all set to become the next big hit among the business community.
Other Recommendations
Monday.com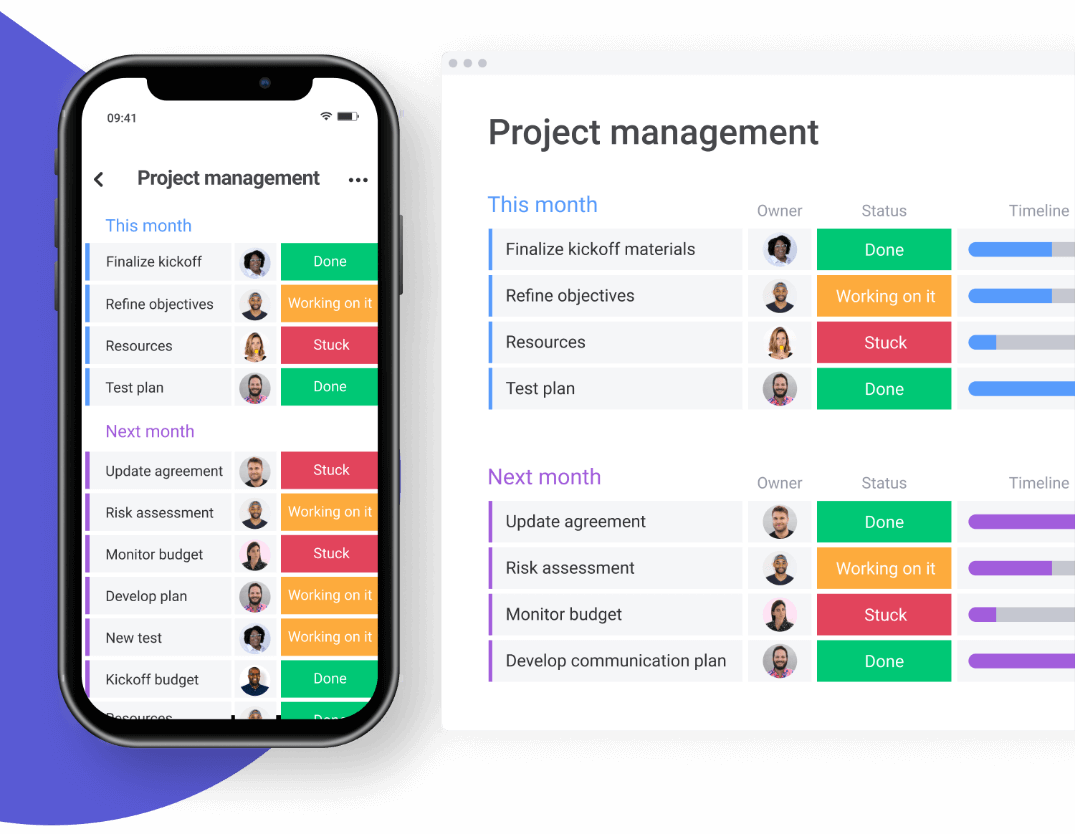 Monday is a task management and organization application that works seamlessly on web and mobile devices.
Users can add their tasks in spreadsheets, create different boards and groups, link to coworkers, upload work documents and manage deadlines.
Rating: 4.7
Revenue Model: Freemium
Requested Feature: filter items based on completion status
More App Ideas
Sales monitoring/tracking apps like CRMs
Productivity apps like Habit Tracker
Task management and organization apps like Jira
Bookkeeping and accounting apps like QuickBooks
9.  Real Estate App Ideas
Real estate is one of the most important industries in the economic business sectors. This industry has been there for centuries, and it continues to evolve, but today, in the 21st century, things are about to take a technological turn.
With the deployment of apps in the real estate sector, realtors, brokers, estate owners, renters, and buyers can seamlessly view properties, check prices, see market trends, and with the combination of VR, they can even get a digital walkthrough of the property that they're willing to buy.
The VR integration would only help the customers to make an informed choice but help realtors and brokers to sell the property at a far swifter pace than ever.
Moreover, this sector has a diverse target market, including domestic home hunters, office finders, realtors, tenants, property owners, realty investors, and so on.
App Idea to Take Inspiration From
Estate Pie
Estate Pie is an iOS mobile app for realtors, property managers, tenants, and real estate investors.
It has a wide scope and aims to boost the productivity of real estate activities, ease the reporting efforts and summarize the earning potential. Read the case study here.
Other Recommendations
VR home tour app like RedFin
Property finder apps like Zillow
Home auction apps like Xome
Real estate investment apps like Bigger Pockets
10.      Travel App Ideas
Travel apps are less technology more companions, and while you're on the go, they serve as the perfect touring partner that not only guides you on your journey but equips you with everything you need to enjoy your vacations.
This is a wide niche and includes weather apps, maps to booking applications, and much more.
For starters, a travel app has a huge market given that countless individuals are interested in going on vacations, or at least they plan on going once a year.
And since the world is moving towards remote work, it's about that the number of digital nomads increases globally, and a dramatic increase in the travel app market can be observed.
In a nutshell, building a travel app is a great idea, and if you're willing to start, we're all set to help you out.
App Idea to Take Inspiration From
Airbnb
Airbnb is an on-demand accommodation and hotel booking application.
Within app messaging, last-minute accommodation booking feature, favorite destination saving feature, and much more, the app has become one of the pioneers of bringing a revolution in the real estate sector.
Furthermore, users can choose to book homerooms, cabins, tiny houses, and beach resorts locally and around the globe.
Rating: 4.5
Revenue Model: a free app with booking commissions
Requested Feature: more filters
Users: 150 million
Other Recommendations
Virtual tour apps Klapty
Tour booking apps like Booking.com
Travel expense calculators like Trail Wallet
11. Healthcare App Ideas
Healthcare mobile apps or medical apps provide users to conveniently communicate, schedule and manage everything regarding their health.
Users can access the services round the clock, 24/7, without having to worry about the unavailability of services.
A personalized healthcare app can provide all the groundbreaking features that you need, such as arranging appointments, ordering medicine, managing patient history, and much more.
The ease of scheduling an appointment with a doctor and requesting a doctor to consult online can be extremely convenient.
App Idea to Take Inspiration From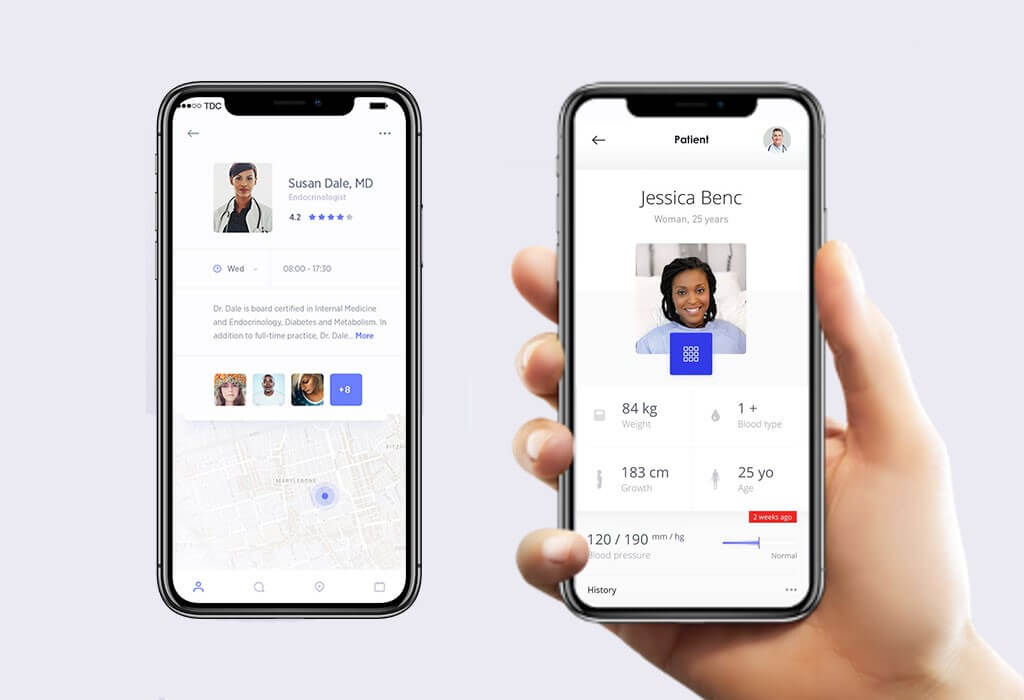 Doctor On Demand
Doctor On Demand is an online service that connects patients to specialized, experienced, and certified doctors using live video chat on their smartphones or tablet.
Doctor on Demand treats a number of colds, flu, UTIs, depression, anxiety, allergies, skin problems, eye illnesses, and more.
Downloads: 1m
Revenue Model: In-App Purchases
Requested Features: Accommodation for Missed Appointments
Additional Requirements: Payment Refunds, Discounts, Special Treatments
Other Recommendations
K Health.
Teladoc
GoodRx Care.
Doctor on Demand.
MDLive
12. Fitness App Ideas
Among the best mobile app ideas 2022, fitness app ideas cannot be missed.
Covid-19 has made everyone understand the importance of stay-home workouts, and an app that allows for such sessions can be a success.
From suggesting the exercises to managing the time, an app that specifically caters to such information cannot be missed.
The best part is that you don't even need a coach or a trainer, and anyone can complete the exercises with ultimate ease and achieve their goals.
Whether you need to perform exercises for abs, chest, biceps, or you have to lose weight, the app can help you do it all.
App Idea to Take Inspiration From
Home Workout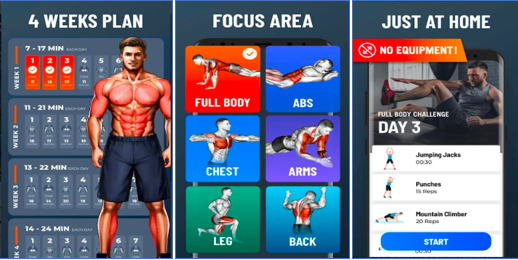 The Home Workout – No Equipment mobile app assists individuals with their daily workout routine and helps them meet their daily goals with a set of complementing features and functions.
All the exercises are safe and can be done without the help of any fitness expert or coach.
Downloads: 100m
Revenue Model: In-App Purchases, Ads
Requested Features: Allow for Resting Periods & Refreshment Breaks
Additional Requirements: Expand and cover more workout options to cater to more
Other Recommendations
Apple Fitness Plus.
Peloton
Sweat
Lean With Lilly.
13. Social Media App Idea
Social media apps are among the most trending type of mobile app ideas that can be built for modern audiences around the world.
An app that lets you add friends, colleagues, and everyone else, lets you chat with them and come face-to-face on video calls and let you share a variety of relevant content can be a great start.
There are various kinds of social media apps, but there is always room for new, better options because the audience of today is in constant search of even better options that allow them more freedom and unique fascinations.
App Idea to Take Inspiration From
Reddit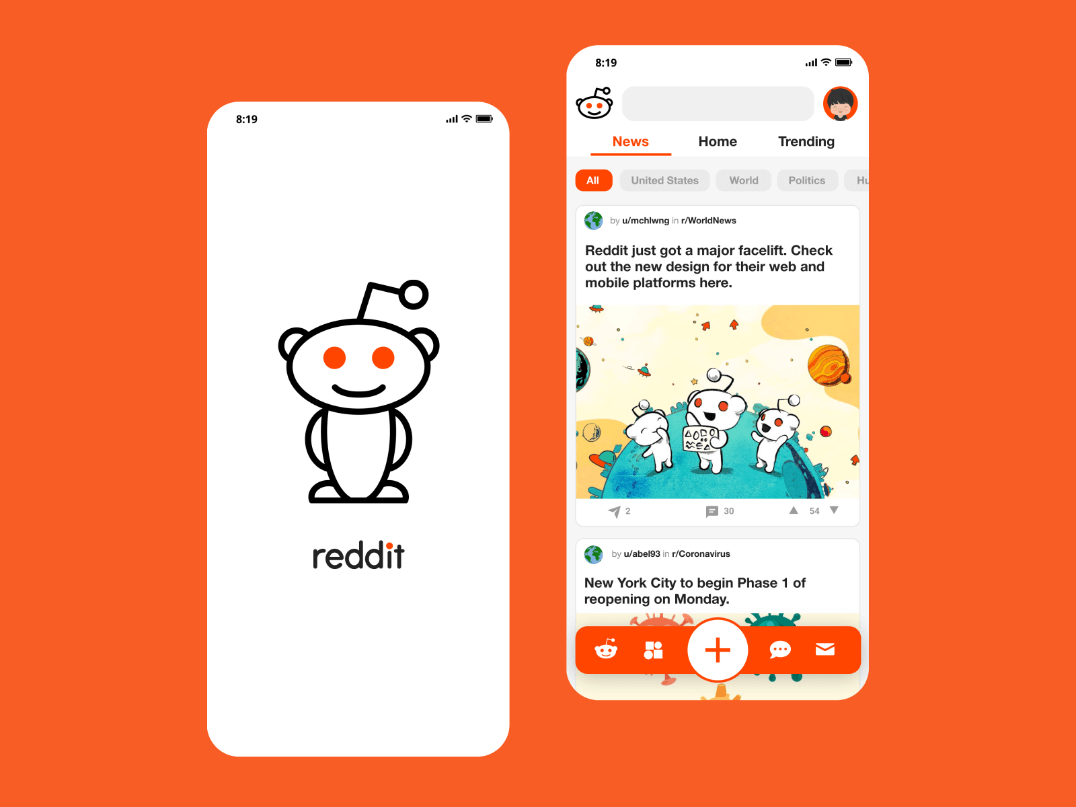 Reddit is an incredibly famous social media platform that brings together people from diverse backgrounds.
The best part about this app is that it allows users to share content, multimedia, and their thoughts on various subjects, all while regulating it through devised policies and regulations, addressing the problems of millions.
Downloads: 50m
Revenue Model: In-App Purchases, Ads
Requested Features: Include reels to stay at par with the competition
Additional Requirements: Improved UI Experience, Better Device Compatibility
Other Recommendations
Quora
Steemit
Hive
Hacker News
4Chan
14. Education App Idea
The internet has made learning easier.
However, there are still a few avenues and tangents that need to be touched in spreading awareness and educating the masses.
Teaching subjects like science, art, and math can be a lot easy with guidance videos and exercises and practice tests.
But not everyone likes to read watch through boring sessions, and for the learning, online learning must be interactive and fun for a particular set of students, i.e., available for a number of students.
Through this app, students will just have to sign up, pay, and get started with learning.
App Idea to Take Inspiration From
Khan Academy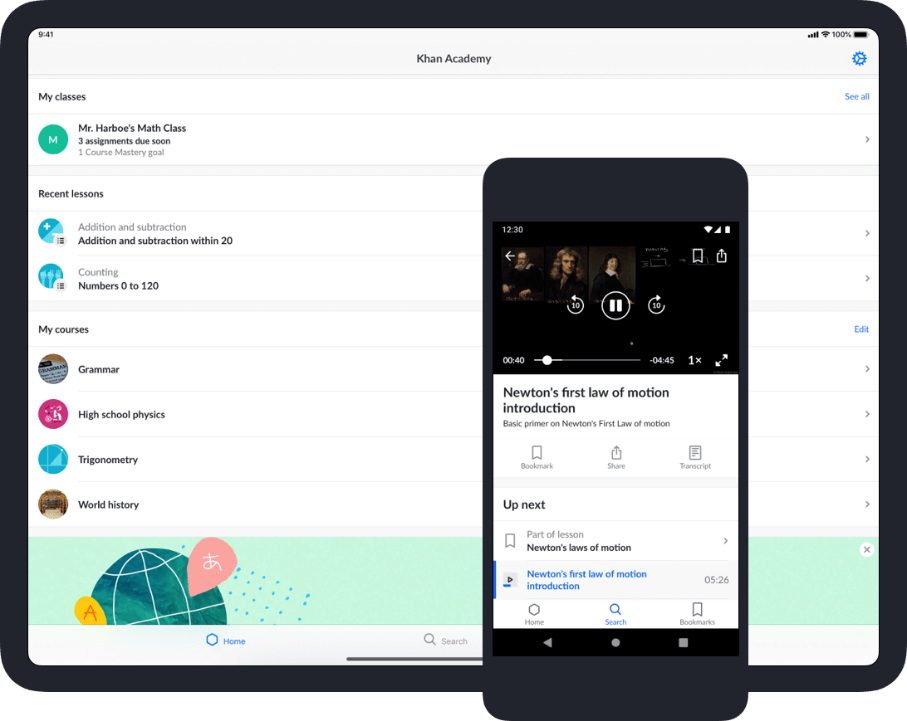 Khan Academy is an online education platform that has a reach of more than 10 million worldwide.
Khan Academy provides state-of-the-art education to all the students from classes 1-12 for a range of subjects in math, science, and more with updated coursework and exercises.
Downloads: 10m
Revenue Model: Donations
Requested Features: Make the user experience of Android at par with iOS
Additional Requirements: Review the coursework and take measures to improve
Other Recommendations
edX.
Udacity
Codecademy
LinkedIn Learning.
Coursera
15. Fashion App Ideas
When everything is a few touches and taps away, why not fashion?
A perfect fashion app can be a great way to serve the audience allowing everyone to get results for multiple brands and know what is trending in the domain.
An app like this can help fashionistas remain up to date.
Moreover, one can also add any necessary features or functions that are the needs of a modern audience and serve them as per their requirements.
An app that lets people new look for themselves through the world's leading brands is all that is needed.
App Idea to Take Inspiration From
Combyne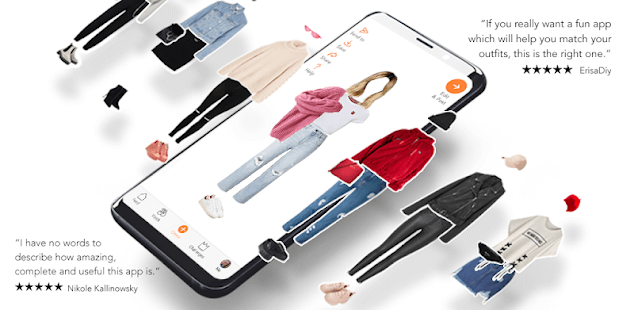 Combyne is an amazing mobile application that is backed by an innovative idea of combining technology with the fashion industry to give users great dressing recommendations.
It allows users to find new outfits or create them from a number of the world's leading apparel brands.
That app also lets you follow your friends, influencers, and bloggers of the fashion industry, which further amplifies your experience.
In a nutshell, this app is a complete package that covers all that you need as a fashion enthusiast.
Downloads: 10m
Revenue Model: In-App Sales
Requested Features: Improvement of the app's performance
Additional Requirements: Ability to download the pictures to be shared
Other Recommendations
16. Dating App Ideas
The internet has enabled people to connect with each other, no matter where they are from.
And with the inception of dating apps, connecting has become super convenient and quick.
Enabling millions around the globe to connect with each other, dating apps are designed with the core purpose of giving users the features and functionality they need to start a conversation.
An app based-dating service that provides a platform for people of different cultures, languages, and backgrounds to get in touch with each other is surely one lucrative idea that'll pivot your business to a whole new level.
App Idea to Take Inspiration From
Tinder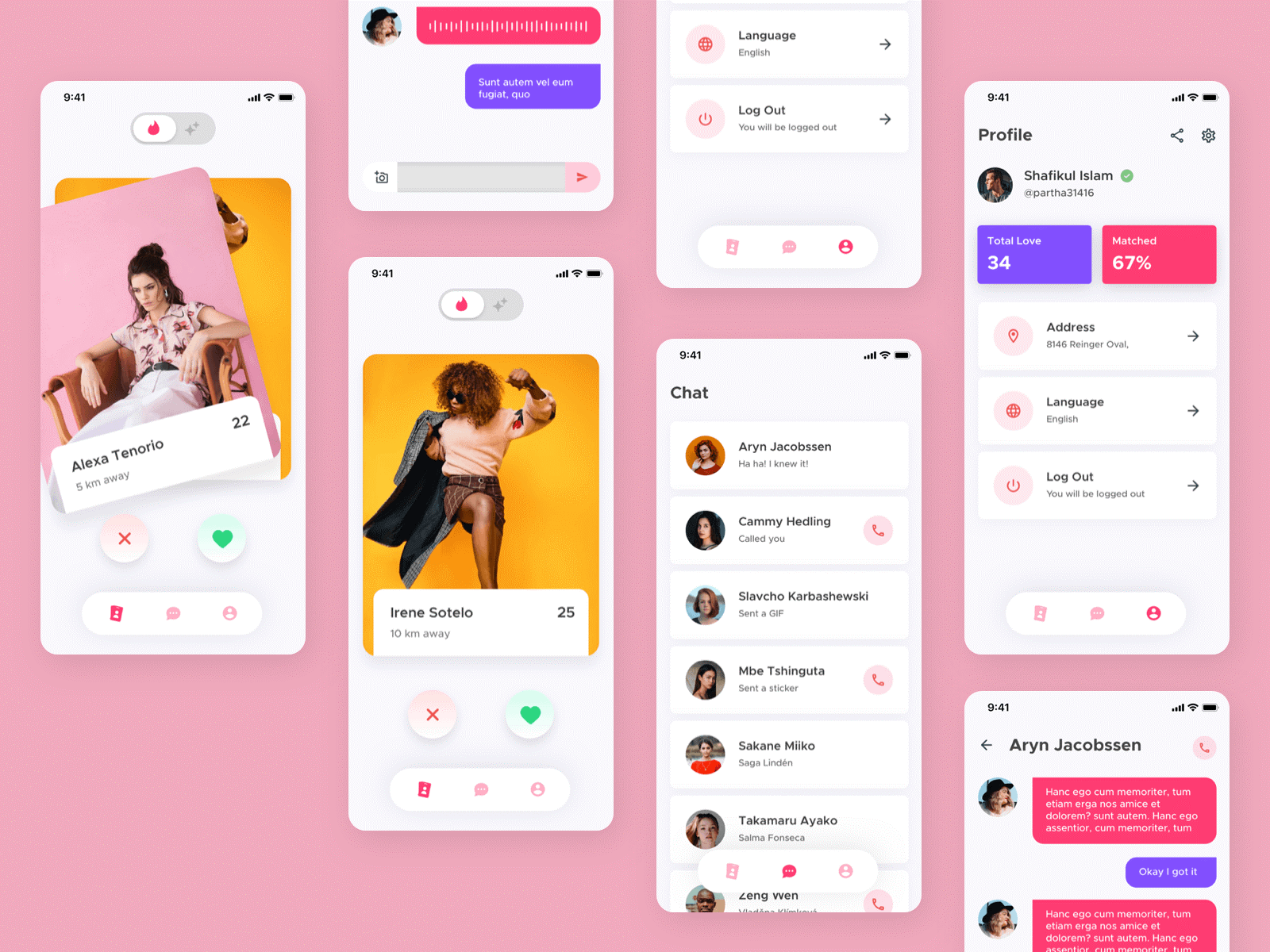 Tinder is a leading mobile app platform that connects individuals from around the globe with each other and helps individuals skim through multiple profiles that get shown based on interest.
The app has more than 30 billion matches to date, and it is open to all.
Downloads: 100m
Revenue Model: In-App Purchases, Ads
Requested Features: Enhanced app performance and better support
Additional Requirements: Make the app more usable and not force premium
Other Recommendations
Badoo
OKCupid
Plenty of Fish.
Grindr
17. Sports App Ideas
After Covid-19, the world has come to normal in most parts of the world, and a sports app is one of the best mobile app ideas 2022.
There is a large market around the globe for all sporting events to be covered, and there is a lot of room for competition, even with some amazing apps.
There can be numerous tangents that can be touched when building such an app.
One can include live game coverage, analysis, stats presentation and tracking, guides and predictions, and much more.
App Idea to Take Inspiration From
ESPN

ESPN serves as an all-in-one online platform that allows everyone to have access to sports scores, news, videos, statistics, and much more.
It helps sports fans stay updated regarding sports covering the greatest number of games as a single entity worldwide.
It covers football, cricket, F1, NBA, and all other major sports.
Downloads: 50m
Revenue Model: In-App Purchases, Ads
Requested Features: Improved customer dealing services
Additional Requirements: Reduce buffering time, improve link issues
Other Recommendations
FotMob
LiveScore
FlashScore
Sleeper
Premier League
18. Mental Health App Ideas
A mobile app that listens to you and helps you improve using small milestones that gradually uplift your mood and enhance your condition.
The app lets you identify your importance and why you need to be careful when it comes to your own mental health.
The biggest advantage in treating mental health is personalization, and a personalized way of treating and helping an individual calm down and release stress based on multiple choices can be beneficial.
App Idea to Take Inspiration From
Finch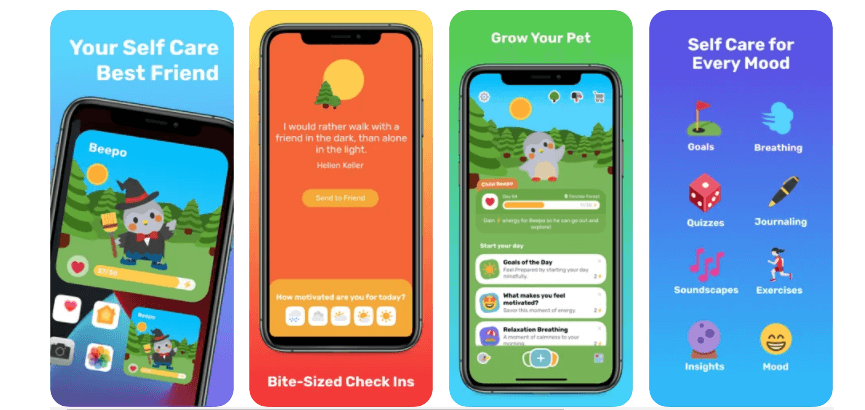 The best way to treat an individual or help someone through every thick and thin is by helping them with their attachments.
The Finch app allows users to get personalized milestones and fosters mindful habits to help them improve their daily routine and sleep schedule.
Downloads: 50m
Revenue Model: In-App Purchases, Ads
Requested Features: Improved customer dealing services
Additional Requirements: Reduce buffering time, improve link issues
Other Recommendations
NOCD
PTSD Coach.
eMoods
What's Up?
19. Decision-Making App Ideas
There are a lot of ways that you can make decisions, but when assisted with technology, you can refine them and improve them significantly in the longer term.
All you have to do is to brainstorm a little, identify the key factors, consider what's necessary, and define all the important parameters.
Through these steps, you can easily land a better decision and improve your decision-making skills with all the advantages and disadvantages in front, enabling you to make an informed decision.
App Idea to Take Inspiration From
Decision Roulette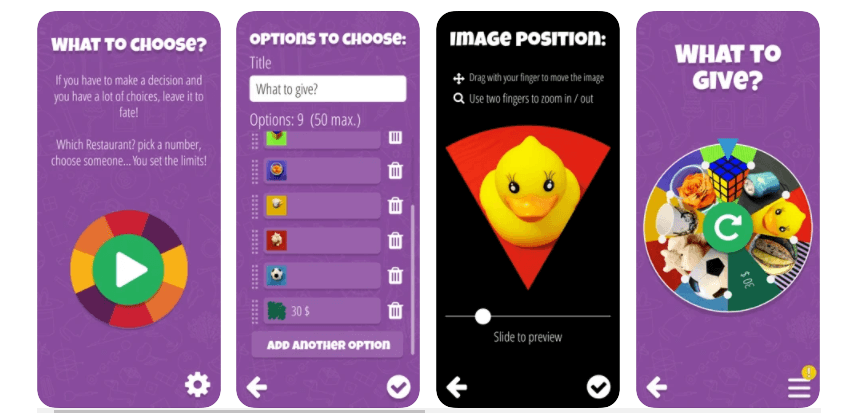 Image Source:  Apple Store
If you find it hard to make decisions, this app is for you.
It allows you to choose among a number of options and land a firm decision.
The app has multiple features and functions that allow you to get better and better with everything and make good decisions through amazing functions.
Downloads: 10m
Revenue Model: In-App Purchases, Ads
Requested Features: Decision assistance and eased color theme
Additional Requirements: Improve app experience by improving its device compatibility
Other Recommendations:
CloverPop
iThoughts
MindManager
20. Music App Ideas
Wherever you go, wherever you are – when there is a need to listen to music, you can do it with ease.
One of the best mobile app ideas 2022 through which you could easily search for old and new music, review, rate, and comment, and even access music without the internet whenever you want with no issues at all.
More than just a platform, you have to provide your audience an avenue that enables them to interact for the sake of quality music and voice their thoughts in whichever way they want to.
App Idea to Take Inspiration From
SoundCloud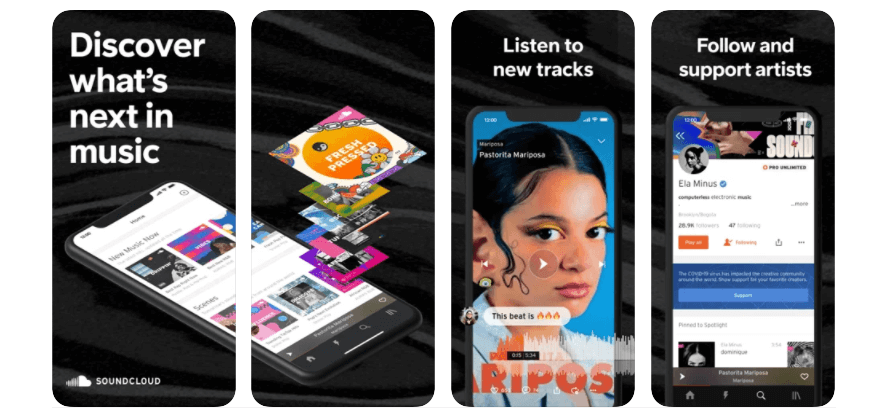 The SoundCloud mobile app platform allows everyone to access leading features to listen to and stream music and audio.
The app has a large community that helps in building and expanding communities within, creating playlists, getting suggestions to listen to new music, and more.
Downloads: 100m
Revenue Model: In-App Purchases, Ads
Requested Features: Fewer ads to make the experience better
Additional Requirements: Lack of availability of original tracks
Other Recommendations
Spotify
Apple Music.
TIDAL
Amazon Music.
Deezer
21.Food App Ideas
The food and restaurant industries are an ever-developing and consumable sector with a massive userbase.
To open and sustain a successful food business, you need to focus on two things; offering quality food to your customers and targeting the right audience at the right time.
And doing so requires you to do a few things. That is to be equipped with current tech advancements and stay at par with the market trends that are profitable.
And for all this, investing in a well-sought food app idea that bridges the food demand and supply chain can be a perfect idea.
Also, as the predicted food app market size is estimated to go beyond 53.9 million users in 2023, tapping into food apps can bring you more growth opportunities.
App Idea to Take Inspiration From
DoorDash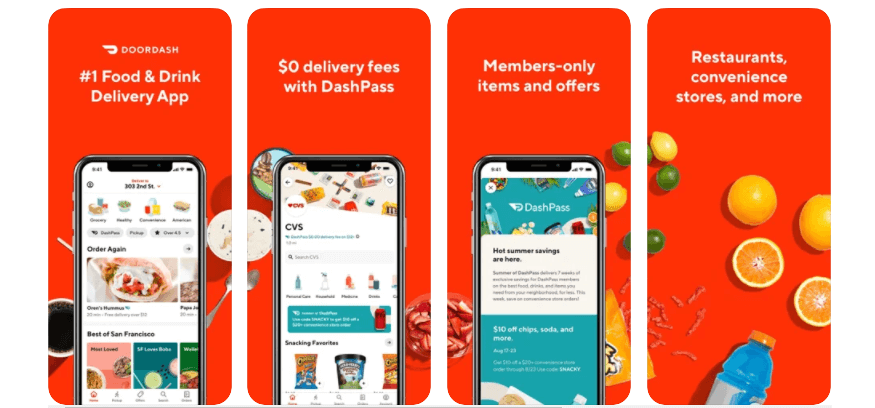 DoorDash is an online delivery and takeaway app from your favorite restaurants, grocery stores, or convenience stores. It offers more than 310,000 menus on different items and offers features like no-contact delivery, schedule deliveries, real-time tracking, etc.
DoorDash, a location-based service app, also includes different discounts and offers for its regular users. The app is continuously growing in terms of users as well as its effective area.
Rating: 4.8
Downloads: 3M+
Revenue Model: Monthly Subscription charges, $9.99/month
Requested Features: Improved delivery dispatching, customer services, and complaints, reduced subscription charges.
Other Recommendations
Quick food delivery
Easy and smooth UI
Customer management system
Legitimacy of reviews
22. Entertainment App Ideas
From TV and movies to games and social media, entertainment from mobile apps is coming in different forms.
An entertainment app, when developed with a particular function, relevant feature-set, and an amazing user interface, can keep the audience hooked for hours.
And as the industry continues to grow, entertainment apps are now being used for a number of services.
These include playing games online with friends, making friends online from all around the world and interacting with them seamlessly, watching movies, series, TV shows, reading reviews, and creating funny movies, videos, and memes.
That is the reason the market is expected to touch a global revenue of $257.1 billion in 2027 – which makes one of the best mobile app ideas in 2022 to invest in.
App Idea to Take Inspiration From
Clubhouse
Whether you wish to catch up with your friends on a call or discuss your favorite TV shows with people from all around the world, Clubhouse does it all for you.
An audio-based socializing and entertainment app that offers conversation rooms and discussion tables over plenty of topics.
From offering career and relationship advice to finding real friends and connecting with favorite personalities, the app offers everything.
For more details, information, and development insights, head to our article "how to make an app like Clubhouse."
Rating: 4.6
Number of Downloads: 13 million+
Revenue Model: Free
Requested Features: Reduced app size and battery consumption, Improved Bluetooth connectivity
Other Recommendations
Transparency with swift app UI
Regulation of sensitive topics
Periodic events & announcements
Engagement parameters
23. Environmental App Ideas
Next up in our list of best mobile app ideas for 2022 includes environmental app ideas.
Over the years, several factors (listed below) have led to significant damage to our environment, including climate change, soil erosion, undrinkable water, and poor air quality. These include many factors, but the topmost is overpopulation, the ongoing deforestation throughout the world, the burning of fossil fuels, the ever-increasing carbon footprint, and more.
However, it's time to adapt to a healthier and greener lifestyle; that's where environmental apps come into the picture. If you are an advocate of a healthier – sustainable environment and wish to save the world, investing in an environmental app is a great idea.
App Idea to Take Inspiration From
Planta App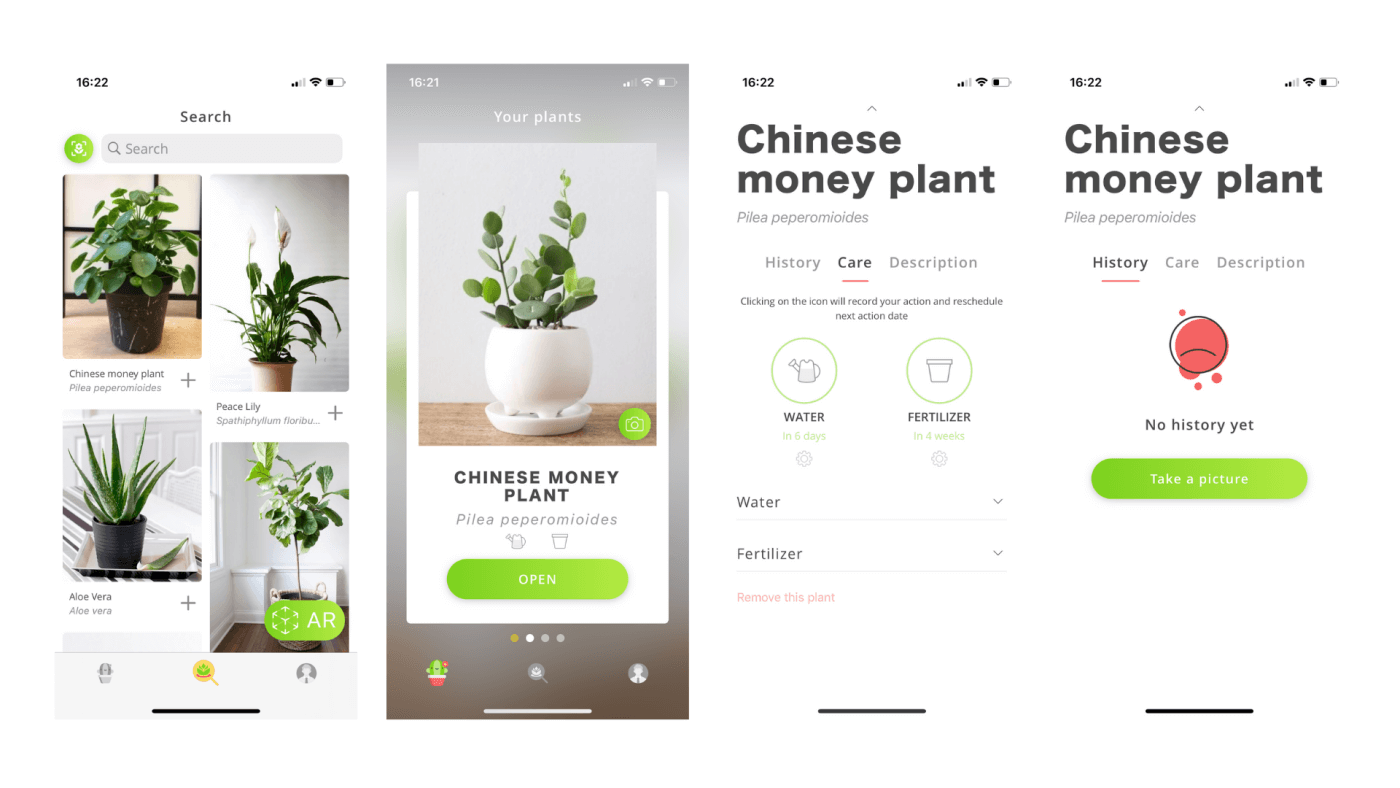 An environmental-friendly plant care app, the Planta app helps users take care of their plants, recommends the right planting techniques, and provides a complete plant-keeping guide to create a healthier environment in the house.
From identifying plant type to recommending the quick tips and tricks to keep the plants greener, the planta app offers it all.
Rating: 4.8
Number of Downloads: 500K+
Revenue Model: Free – Premium model ($7.9/ month)
Requested Features: Additional features to add more plant-based information
Other Recommendations
Coverage of relevant news
Regular updates on information
Cross-checking of information
Suggestions on improvements
24. Recycling App Ideas
Next up is another mobile app idea for environment enthusiasts; Recycling app ideas.
Every year, approximately 2.01 billion metric tons of municipal solid waste is generated globally. But what is more alarming is that there is expected a 70% increase in waste production if the conditions persist.
Such situations need well-sought digital solutions that provide easy waste management, MSW recycling, and reduced waste generation rate at an individual level.
That's where some amazing recycling app ideas can help save the world. One of the existing amazing recycles mobile app ideas is mentioned below that will provide you an idea of usable these can be.
App Idea to Take Inspiration From
iRecycle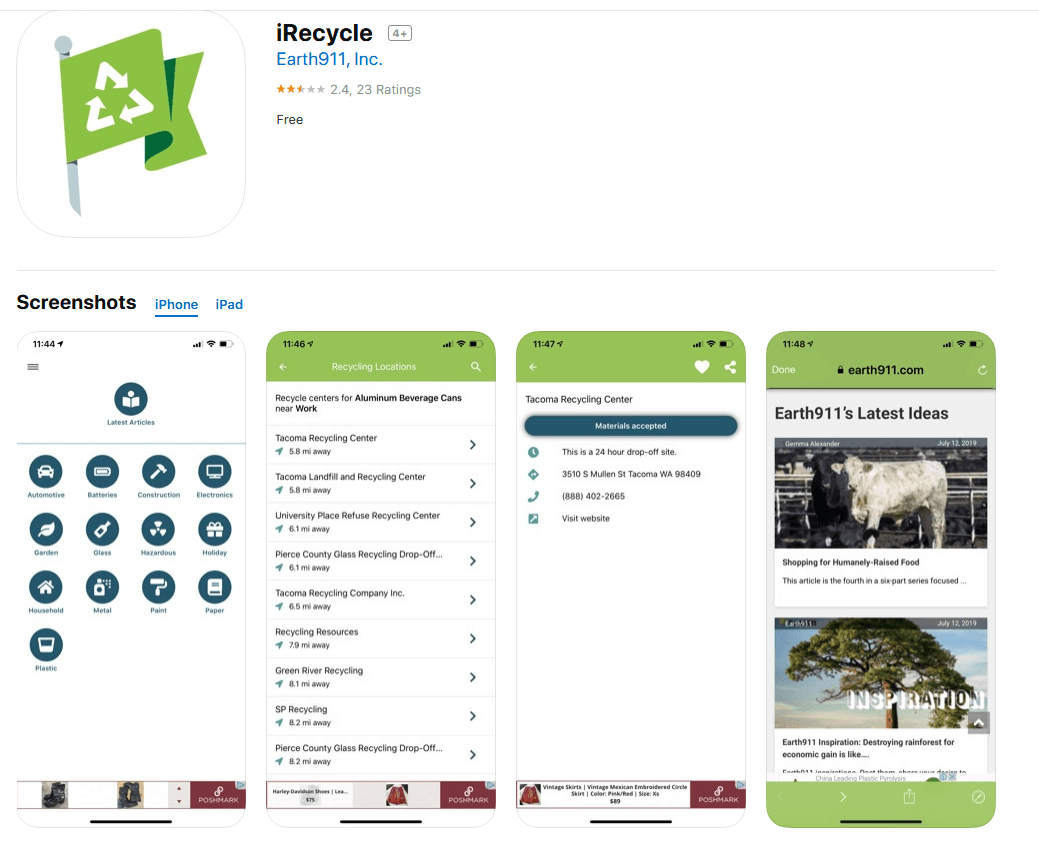 iRecycle app helps you find new and interesting ways to recycle almost everything to reduce waste production.
From old batteries and electronics to paper, glass, and even metals, iRecycle has side options for everything that may go into the recycle bin.
Along with promoting domestic recycling, the app offers information about what items are easily recyclable and which are not.
Rating: 3.6
Number of downloads: 50K+
Revenue Model: Contains advertisements
Requested features: Guidance on safety hazards, industry standards & more
Other Recommendations
Affiliation with industry leaders
Regular events on safety & security
Improvements in the process
Use of machinery and precautions
25. Shopping App Ideas
Shopping apps are all about letting users order and receive or pick up their desired products in real-time without any hassle.
Shopping or eCommerce app development has changed the way people buy products and services, and thus is a trending app industry.
The ecommerce market is vast, and thus, it has shopping app ideas that are different from others.
The benefits that shopping apps offer include amazing discounts and deals, socialization within shopping apps, and much more.
Also, the marketplaces like Amazon, Etsy, eBay, Daraz, and more have a significant effect on the app.
Now, digital app payments are included in many apps as well, adding more value to the experience of users.
Similarly, the ecommerce market is saturated, and knowing what to order and what to ignore has become tough. That is where a new type of shopping app ideas can emerge, reviewing and assessing new stuff.
App Idea to Take Inspiration From
eBay
A perfect buying and selling app for products ranging from fashion and handbags to electronics and toys.
The app lets users connect with potential buyers and sellers to get their desired products at an affordable rate. The notifications of any application play an important role.
For a shopping app, barcode scanning is an essential feature that must be added, and similar features that make the listing and selling of items easy are the need.
Moreover, several real-time features and functions can be added, and improved security can be ensured to make the whole ecosystem function better.
These can either be done through alerts about offers, discounts, updates, and more.
Rating: 4.7
Number of downloads: 17m
Revenue Model: Contains advertisements
Requested features: minimize fake ads, improve app navigation
Other Recommendations
Legitimacy of deliverables
App UI Improvements
Order and delivery process optimization
Incorporation of latest tech features
26. Productivity App Ideas
Productivity apps, as the name suggests, are applications that help people achieve more in lesser time – i.e., increase their productivity.
In general, the factors that reduce the productivity of an employee in an organization can be many.
The workplace environment and stress management, career guidance and development opportunities, provision of processes and tools, pay disparity, employee wellbeing, and many more factors come into play.
Subsequently, a productivity app may target any one of the factors to help employees excel and achieve more in their professional careers as well as personal life.
So, you may either invest in developing a time management app or move towards fitness app development.
App Idea to Take Inspiration From
AMJ Wellness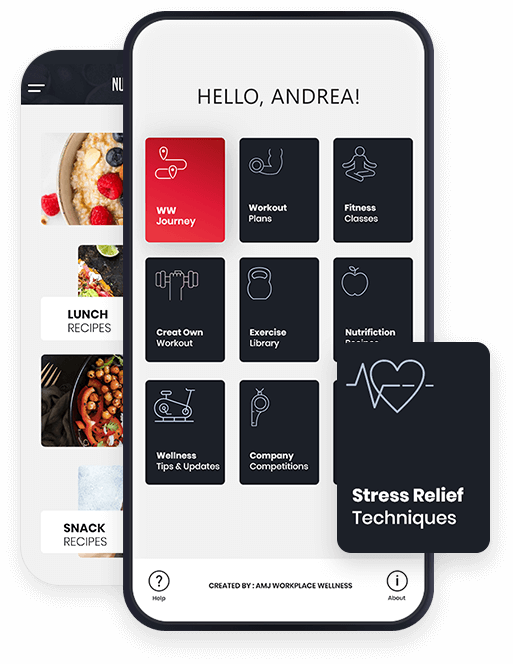 An organization-centric fitness app that promotes its employees to hone a healthy and successful lifestyle by incorporating healthy habits.
The app promotes employees to create their personalized daily, weekly, monthly fitness plans to achieve health goals.
Also, the app includes useful tips and tricks, push notifications and reminders, and other recommendations for improved physical and mental wellbeing.
For more insights on the app and the feature-set, head to our case study.
Rating: 4.5
Number of downloads: –
Revenue Model: –
Requested features: Greater coverage of plans
Other Recommendation
Exercise coverage
App user interface improvements
Routine management options
Incorporation of modern tech options
27.  Agriculture App Idea
The agriculture industry has become equally competent and high in Demand because of the growing food requirements and changing climate.
Subsequently, agriculture-based mobile app ideas in 2022 can help farmers and agricultural businesses to opt for smarter ways to do several things.
Agriculture requires having staff and an app that helps you in managing that can be of great use.
The record of procurement of material and products and deliveries can also vary.
Moreover, agriculture can be affected by the weather and farming techniques, and timely information about both can be highly beneficial.
Moreover, maintenance of standards and regulations can be an added advantage.
App Idea to Take Inspiration From
Agri App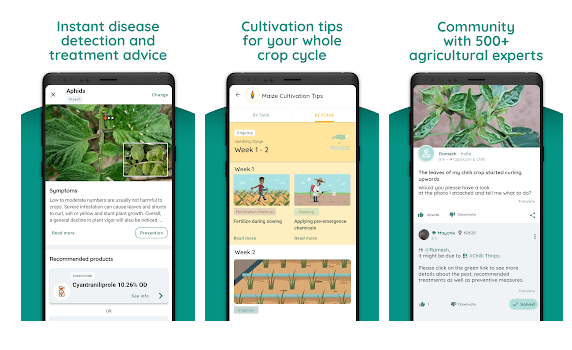 The app helps farmers and gardeners to take care of their plants single-handedly.
The app offers easy disease and pest detection in crops within seconds. And it serves as a complete solution for crop production and management.
Agriculture is an essential part of the world, and the world would cease to function without it.
That is why having to know what works and what doesn't is extremely important. This app has several features that are amazing.
Rating: 3.8
Number of Downloads: 1m
Revenue Model: Free app
Requested Features: Extended Plant Inventory
More App Ideas
Plantation models
Yield improvement ideas
Cycle management
Community support features
28.  Lifestyle App Idea
Lifestyle apps help you stay updated with what is happening around you.
From the latest fashion updates to who's wearing what to what needs to be done to ensure you get quality, lifestyle app ideas can help you find them all.
Lifestyle app ideas can vary depending upon various factors.
These factors include region, targeted audience, preference, and more.
It can also have features that keep you alert, no matter where you are and what you do.
Here is a perfect example of a lifestyle app.
App Idea to Take Inspiration From
H&M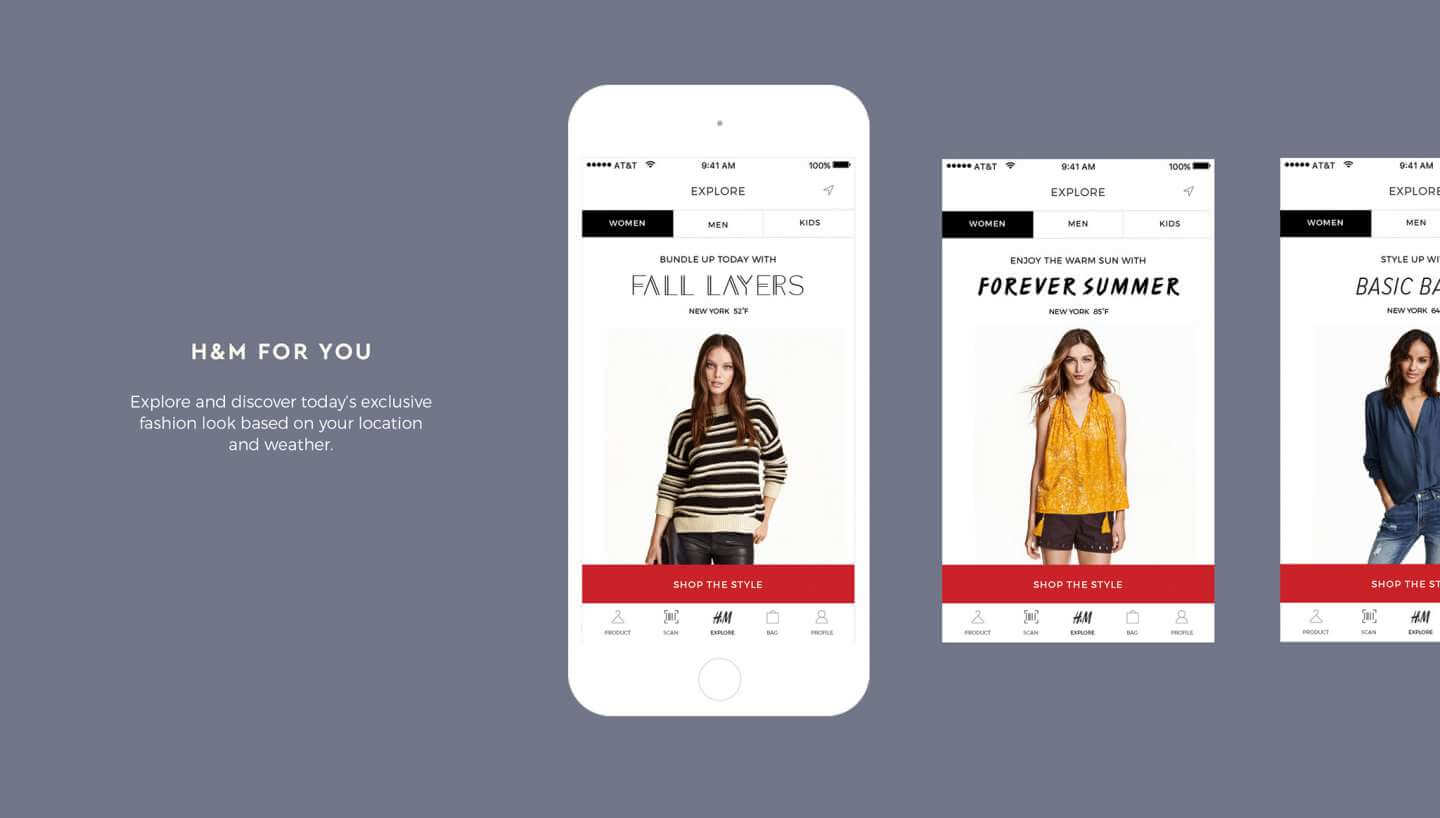 H&M is among the top-rated apps in the fashion industry.
Fashion is one of the top-grossing and leading industries worldwide. The app provides all the latest information to the users.
From clothing to footwear to anything else that falls under the fashion umbrella, this app has got it all covered.
Rating: 5.0
Number of Downloads: 50m
Revenue Model: In-app purchases
Requested Features:  Additional product coverage, more regional coverage
Other Recommendations
Additional reviews section
Improved coverage of facts
Better search options
Improved coverage of push notifications
29.Video Streaming App Ideas
Creating and streaming videos has become a thing in the last few years.
And that's why the next best mobile app idea for 2022 is the video streaming app.
Another common type of entertainment app, video streaming apps, covers a vast range of digital solutions.
These app ideas can be live-streaming apps, TV shows streaming apps and reviews, movie streaming apps, video-based, calling apps for personal and professional purposes, music app development, and more.
App Idea to Take Inspiration From
Netflix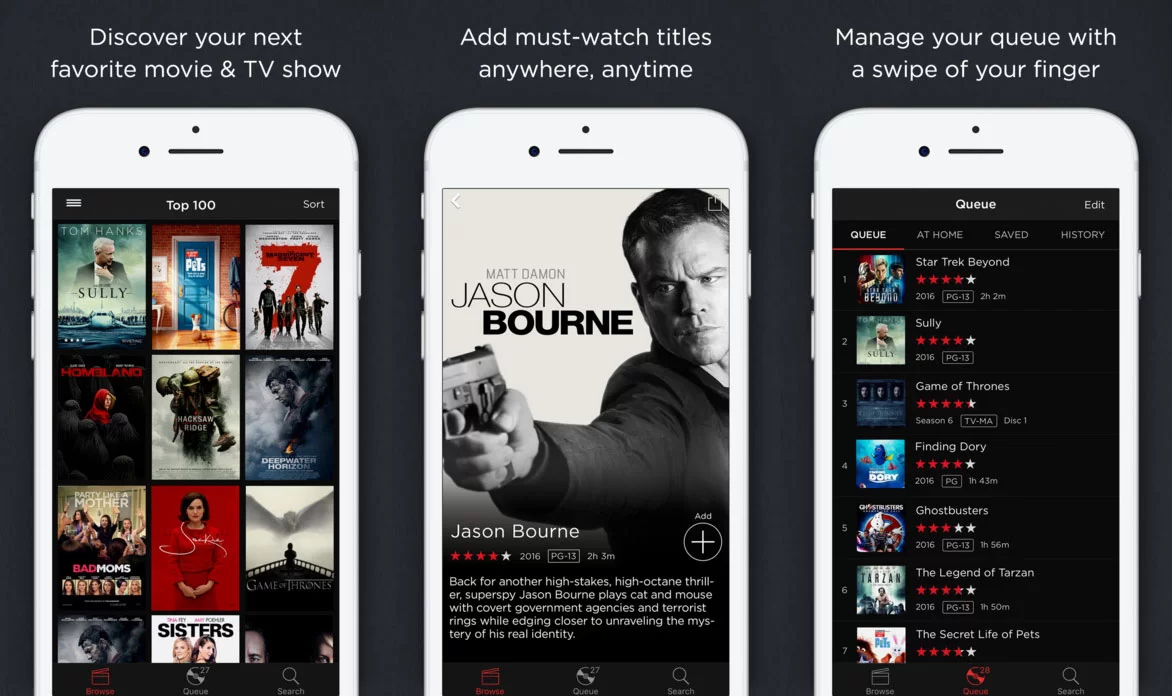 A popular movie and TV shows streaming app where you can subscribe to one of the offered plans and enjoy content on your chosen device like smartphones, laptops, or smart TVs.
Netflix works on the subscription model and offers plans that can be personalized. Users can also download and watch their favorite content anytime and anywhere.
Moreover, parents can also have access to control the account and know what children are seeing and what they don't.
Rating: 4.5
Number of Downloads: 1 billion
Revenue Model: Monthly subscription charges as per plans
Requested Features: UI improvements, app size-reduction
Other Recommendations
Support for more devices
Availability of more content
30. Voice App Idea
The next best mobile app investment idea in 2022 for entrepreneurs is developing a voice app.
Just like any other application, a voice app can have a number of features.
These include voice processing and translation, speech-to-text, verbal support applications, virtual assistants, and more.
These can be used to perform a number of actions, depending upon the availability of permissions.
Voice apps are a preferred and convenient way to get their tasks done.
Also, busy professionals make the best use of voice apps to increase efficiency and agility.
App Idea to Take Inspiration From
Speechnotes
The app is a perfect partner for writers who think faster than they can write. Speechnotes helps them collect all their thoughts and ideas together in a single note so they can reflect upon them later.
The app is excellent when it comes to making and storing long notes because of two key features. The first one is when you can always pause while recording a note, and it won't end it. The second one is where you can add verbal commands to add punctuations, which makes it extremely easy for everyone.
Rating: 4.1
Number of Downloads: 5m
Revenue Model: Contains advertisements – Offers in-app purchases
Requested features: Performance improvements, AI-based modeling
Other Recommendations
Easy note management with new features
Easy sharing and search mechanism
History management and related features
Phew, it's a Wrap
Phew, here is our list of some of the best mobile app ideas for 2022.
As entrepreneurs and app development companies look for newer and trendier ideas to invest in, there are certain things that define the lucrativeness and sustenance of the idea.
This includes market segmentation, target audience, the need for your product/service, and so on.
So, when looking for and choosing the best mobile app idea to invest in in 2022, make sure to evaluate all these factors.
Also, choose the right app development partner like Tekrevol to turn your mobile app idea into real success.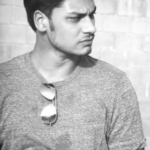 Author : Nabeel
Nabeel has a flair for strategic innovation and tech-driven transformation. He leads the Content Marketing Team at TekRevol. He thrives on exploring and sharing information about the transformative impact of technologies and strategic innovation on SMBs, startups, and enterprise-grade organizations.
Recent Blogs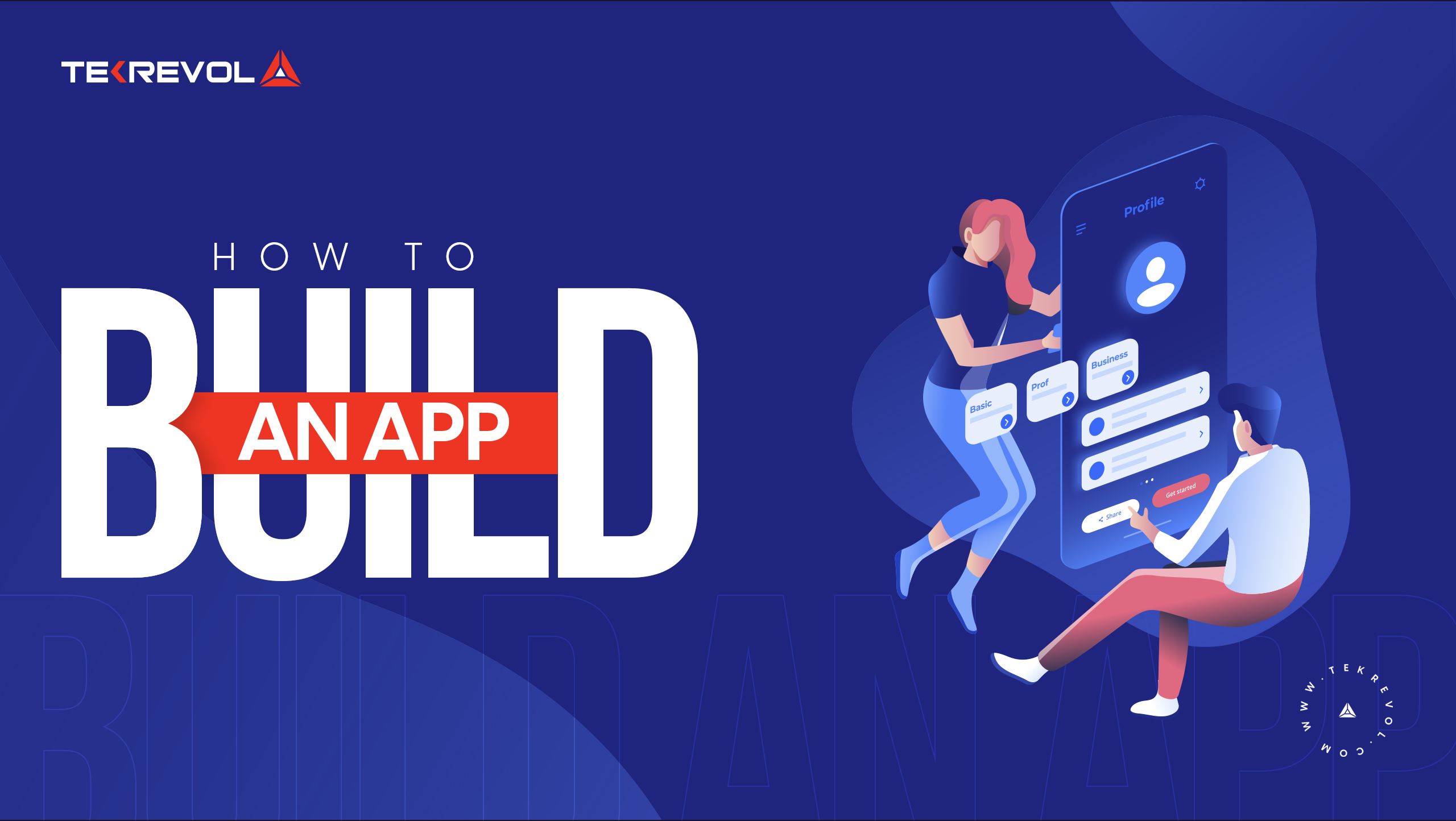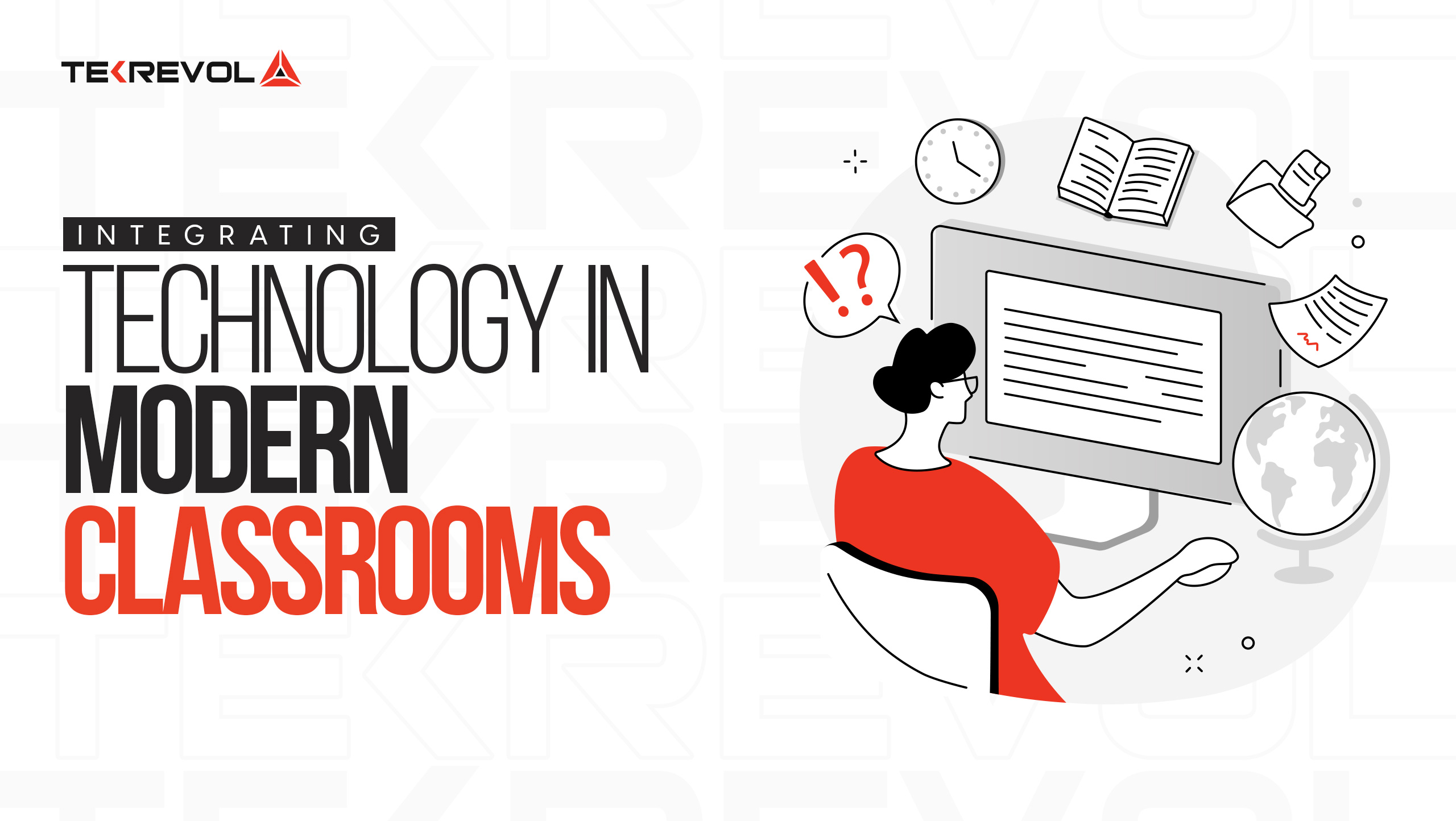 Tekrevol's Global Presence
Now expanding to multiple cities across USA, GCC region, Europe & Asia
Come meet us at a location near you!
USA
39899 Balentine Drive,
Newark, CA 94560
1301 Fannin St #2440,
Houston, TX 77002
501 E Las Olas Blvd Suite
230, Fort Lauderdale, FL
44 Tehama St, CA 94105, San Francisco
400 NW 26th St, FL 33127, Miami
740 15th St NW 8th Floor, DC 20005, Washington
CANADA
4915 54 St 3rd Floor
Red Deer, ABT T4N 2G7
UAE
Level 5, One JLT Tower 1 - Jumeirah Lakes Towers - Dubai, United Arab Emirates
Level 17, World Trade Center, Khalifa Bin Zayed the First Street, Abu Dhabi
Level 22 , West Tower, Bahrain Financial Harbour, Manama, Bahrain
Level 22, Tornado Tower, West Bay, Doha, Qatar
PAKISTAN
3/25, Block 5, Gulshan-e-Iqbal,
Karachi, Sindh 75650
USA
CANADA
PAKISTAN
UAE
talk to us
Got an idea?
Let's get in touch!
Let's discuss your project and find out what we can do to provide value.
I am interested in discussing my ideas with you for
COPYRIGHT 2023 TEKREVOL ALL RIGHTS RESERVED.