10 Industries Investing in Location based Services Apps
Author: Mehreen Saleem |
September 24, 2021 -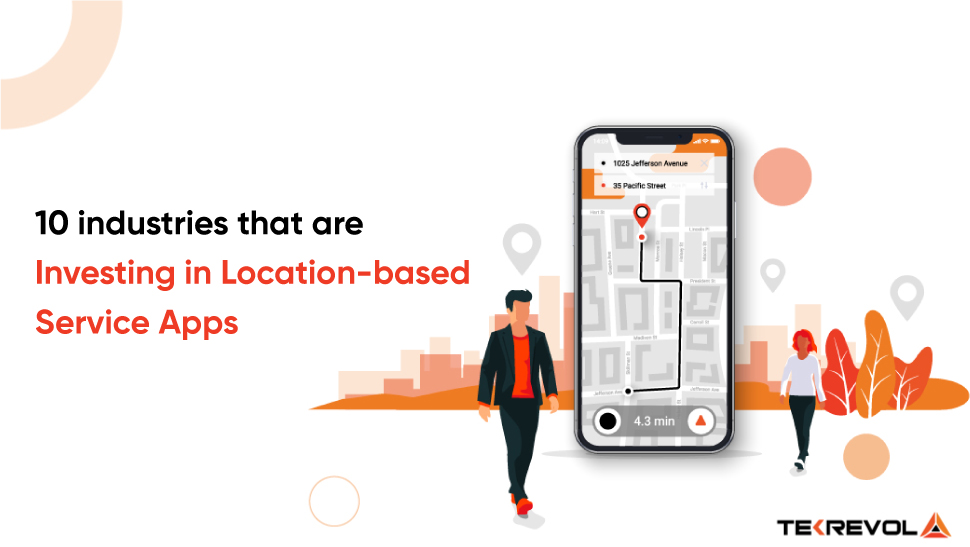 It was long ago when the location functionality was only limited to tracking or guiding users to a specific place.
Fast forward today, the conventional means of utilizing location based services offered by an app have drastically changed.
As appreneurs are expanding their business reach and widening their target audience by leveraging the location feature of an app, the location functionality has become much more than just a feature.
It has become integral for marketers, businesses, and the audience.
So, as an entrepreneur, if you are looking for new ideas to expand your business horizons, location based services applications may be the best one considering the current trend.
Today, in this article, I'm going to show you how you can get an edge over your competition by taking inspiration from the following location-based apps.
Let's start skimming through the ten best location-based app ideas from leading that are making it big in their specific market.
The article contains apps belonging to the following niches:
• Weather Apps
• Ecommerce Apps
• On-demand Apps
• Dating Apps
• Travel Apps
• Fitness/Healthcare Apps
• Gaming Apps
• Review and Check-in Apps
• Socializing Apps
• Event Apps
But, before moving on to the list, let's get more insights into how well location apps are doing in the market right now.
Location based Services Apps – What do the Stats Say?
As per the stats, location-based applications are expected to become the new normal in the utopian future of technology.
With businesses inclining towards integrating location based services in mobile applications, the industry is expected to surpass the $400 billion mark by 2025.
Also, the same research makes the following noteworthy predictions related to location-based apps:
North America would have the largest market size for the apps that use location services, with an expected rate of 8 billion by 2025.
The collaboration of 5G technology with location-based apps would prove to be the prime factor in offering expected growth.
As location based services would lead to innumerable recombinant innovations, the next five years would be lucrative in terms of growth for market players.
Lastly, as shown in the graph below, the number of location based services app users is increasing year by year and the most recent study in the graph shows that location-based app users were estimated to be 242 million in 2018.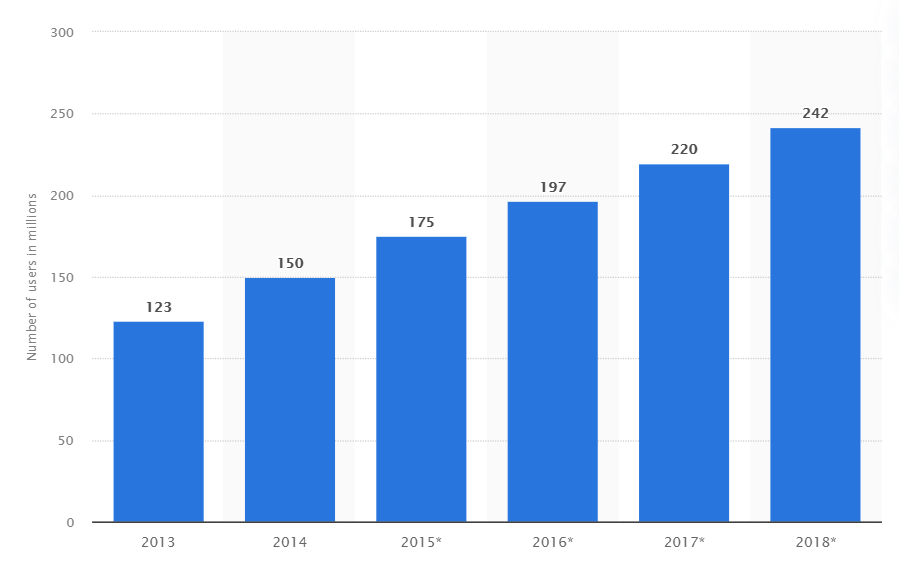 Not only that, location based services are critical for marketers too.
Approximately 67% of marketing professionals are capitalizing on location-based data to retarget their strategies and drive more user engagement.
Interested in location app development?

Our team of professionals can help you strategize your location app idea to create value-driven and quality-oriented applications.
As location-based mobile applications and corresponding data have a wide application, let's now have a look at some best location-based app examples.
10 Best Location based Services Apps from Leading Industries
1. Dark Sky – A Location-based Weather App
Image Source: DarkSky
Starting your day with weather updates based on your current location can significantly help you schedule your meetings and plans and this is what the DarkSky app is all about.
The app is designed to give you real-time updates on weather-related to your current location.
The app also allows users to choose different locations if they want to see the weather conditions in the selected regions.
Along with timeline-based weather updates, the app includes weather simulations on the map and weather updates from your travel destination for safe traveling experiences.
2.   Rakuten Ready (formerly Curbside) – A Shopping App-Based On-Location Services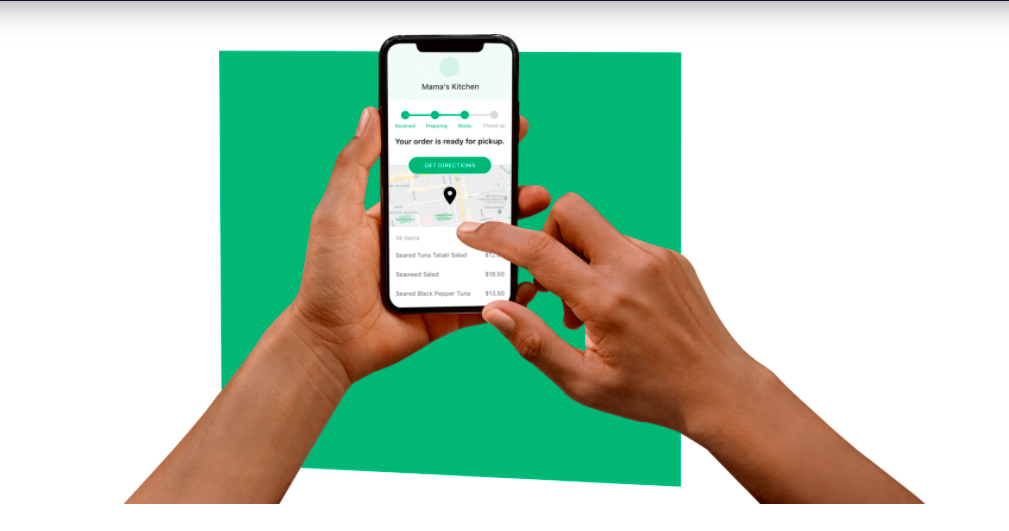 Image Source: Rakuten
Ecommerce app development is the new digital normal when it comes to shopping.
The idea of getting your desired products delivered at home with three simple steps; "order, pick-up, and go," is trending left, right, and center just seems so innovative and quick, right?
So, amid several eCommerce businesses investing in mobile app-based services, Rakuten Ready, an eCommerce app just stepped in and changed the game.
Rakuten efficiently leverages the location functionality to provide locations services to the users through which they can track their products regardless of the location.
Additionally, collaborating with leading retailers of the country like Best Buy, CVS Pharmacy, and See's Candies, etc., the app follows a streamlined procedure to enable a convenient shopping experience, as mentioned below;
Order placement by customer.
Receival by retailer and filling orders as per user's app location and notifying the customer.
The customer then receives information and notifies the retailer about pulling out the order.
Employee handovers the order to the customer.
The geolocation features enable convenient to order and customer tracking to provide a customized experience with offers and sales from most visited places.
3.   DoorDash – A Location-based Food Delivery App
Image Source: APKPure
As the world was hit by the pandemic, the food delivery app that was considered a luxury for so long quickly became a necessity.
From grocery shopping to food ordering and delivery apps, on-demand app development grew exponentially in popularity and usage.
One such on-demand app widely used in the US is DoorDash.
Expanding its reach to more than 70 restaurants in Bay Area, DoorDash established itself as the market leader, especially in the US market.
Leveraging location based services, the app-enabled easy delivery of food items to your doorstep and became an instant favorite of the users.
Receiving funding of $20 million, it grew exponentially at the rate of 20 percent every week.
Although the competition is tough, the app still holds its value in the food delivery market and is serving thousands of customers currently.
4.   Tinder – Location-based dating App
Image Source: TheVerge
Because we humans are social beings, it seems nice to have an app that enables you to find people with similar interests, personalities, and mutual likes.
And this is specifically what the Tinder app is all about.
Tinder is a popular online dating app that utilizes its location functionality to track the people present in your nearby vicinity. Location based services are known to bring people together based on their interests and likeability and, of course, their locations.
The app made a business worth $1.4 billion in 2020, which accounted for an 18% increase than the previous year.
This app helps you find your romantic partners or companions using geosocial features.
Tinder lets you create your profiles, socialize with people you want to, share your photos, and help meet people in person. In case you found someone creepy, you can always block the profile to keep them at a distance
Want to read more about dating apps? We have a complete article on this topic. Read through our blog, 15 best dating apps to get more insights.
5.   Uber – An On-demand Location-based Travel App
Image Source: Uber
It's nearly impossible that you wouldn't have used an online travel app that allows you to book a ride to travel from one location to another.
Online travel and taxi booking apps, like Uber, have been an all-time favorite for people to travel around the city, go for shopping trips, or reach their offices in time.
Founded in 2009, Uber has been one of the best location based services apps being at the forefront to transform the idea of traveling and booking taxi rides.
Operating in more than 900 metropolitan cities, the app holds a market value of 71% in the ride-sharing service in the USA (yes, it's that massive).
Subsequently, irrespective of the pandemic and lockdown situation, the app generated a whopping revenue of $11.1 billion in 2020.
So, looking for investing in an online travel app, you have a fantastic example to learn from.
And, as far as the development process is concerned, here's how you can make an app like uber.
6.   Strava – A location-based health and Fitness Apps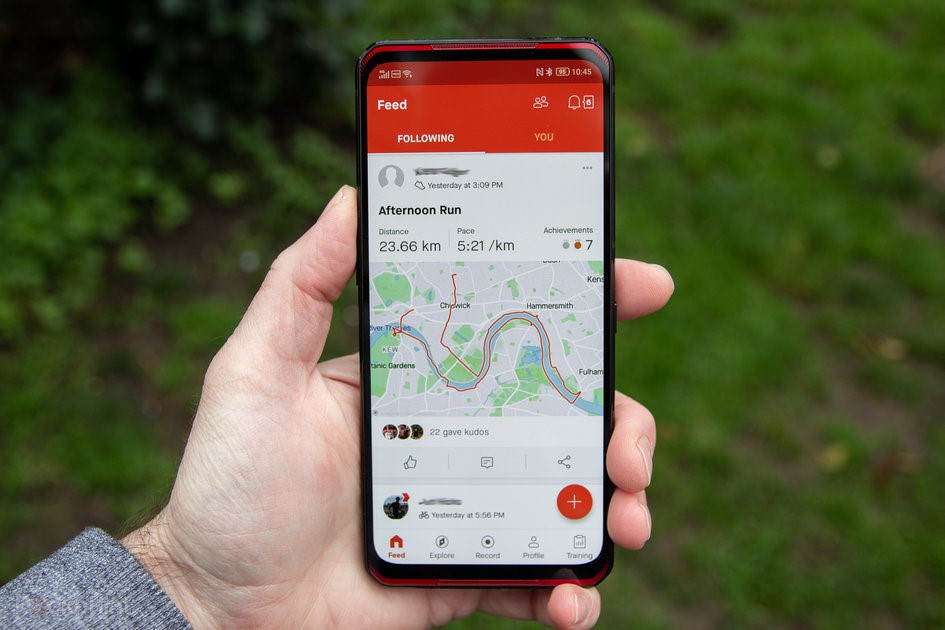 Image Source: Pocket-Lint
Since maintaining a healthy and fit lifestyle is a must now, the need and use of fitness apps have grown exponentially.
So did the fitness app development industry; in 2020, the global fitness market was valued at $4.4 billion and is expected to go beyond at a rate of 21.6% in the coming years.
With such massive competition and market saturation, Strava is one of the fitness apps offering location-based fitness and route tracking services.
While this serves as a revenue-generating USP, Strava has 42 million users at this point and claims to add 1 million every month (read that again).
Being one of the favorite fitness and tracking apps for cyclists, the app includes the following features for its users;
Fitness and performance tracking
A socializing platform for athletes
Communities and clubs for fitness freaks
Location sharing in one click via Beacon
Click and share photos with friends
Location-based route explorations and expeditions
Strava is undoubtedly one of the favorite location-based fitness tracking apps, offering exceptional features and functionalities available for both iOS and Android users.
If you wish to read more about fitness app development, here's an article on How To Create A Fitness App that covers all the developmental processes involved in creating a fitness app.
7.   Pokémon Go – A Popular Location-based Gaming App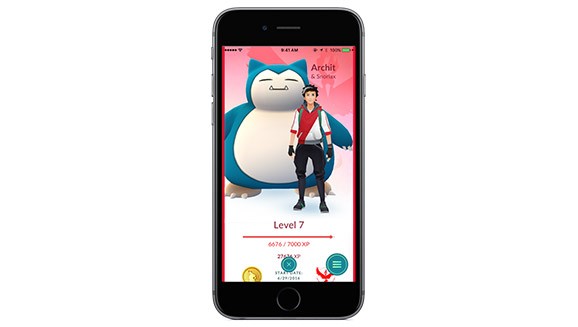 Image Source: Pokemon Go
With every significant industry turning towards collaborating with a location-based app, gaming apps are nowhere behind.
While the mobile gaming industry is already well-entrenched with annual revenue of $77.2 billion in 2020, the location-based feature is enabling entrepreneurs to uncap the massive potential that is yet not explored.
Pokémon Go is a popular game that might be unknown to any game player irrespective of where they belong.
The fun part; it uses location based services to create an engaging gaming experience.
Incorporating augmented reality into play, this game has used LBS enabling a one-of-its-kind experience. The gameplay requires the players to use the app's location features to collect other Pokémon characters and fight against the monsters.
With places tied up to real-world locations, users wander around the city on foot to collect their creatures and may get into a battle to get hold of their favorite Pokémon.
Lastly, the few reasons for its success were the viral videos that showed game users falling into water or bumping into walls while looking for their creatures.
Subsequently, the game owners have indeed made history in the game development industry with an exceptional idea at work.
8.   Foursquare – A location-based Review App
Image Source: FourSquare
Visiting the new restaurant or sipping coffee at the famous café and not checking in, so out of fashion, right?
Checking in and sharing your experiences with your friends become a trend when Facebook provided the check-in features for its users. Later several other social media apps were found following the trend.
However, you might not believe that Facebook wasn't the first to offer this feature; it was Foursquare.
Initially, the app has a check-in feature where the user entered the restaurant/bar information manually and shared it with their social network.
But, with time, the GPS technology took over to offer the user location-based check-in services so users can share not only their locations but also give opinions about their experiences.
On the plus side, the app also gives you recommendations and helps you find new places based on location and previously visited places.
Operating in more than 190 countries, the app has more than 55 million active users with an average of 9 million daily check-ins.
9.   CityHour – A location-based Socializing App for Professionals
Image Source: Silicon
Socializing apps are a must-have for everyone in today's world.
Staying connected to your friends, sharing pictures, having group conversations, and so much more, social media apps are bridging the gap between people from different locations and regions.
Subsequently, what we have is the growing number of social media apps and their users, ranging up to 4.48 billion as of July 2021, globally.
At the same time, social media apps that use location based services can provide an additional edge to their users.
CityHour is one such app that leverages location services to help professionals connect with each other within their vicinity.
The app is primarily based on enabling business professionals that share the exact location and commonalities to come together and network to extend their social and professional circles.
CityHour allows you to filter out your connections based on the industrial niche or profession or any other category you may like.
Also, it helps you to stay synchronized by the in-built calendar that schedules your physical meetups with your connections. The app indeed provides an excellent opportunity for entrepreneurs to spread the word and extend their market reach and make profitable connections.
10.    Eventbrite – An Event App based on location Services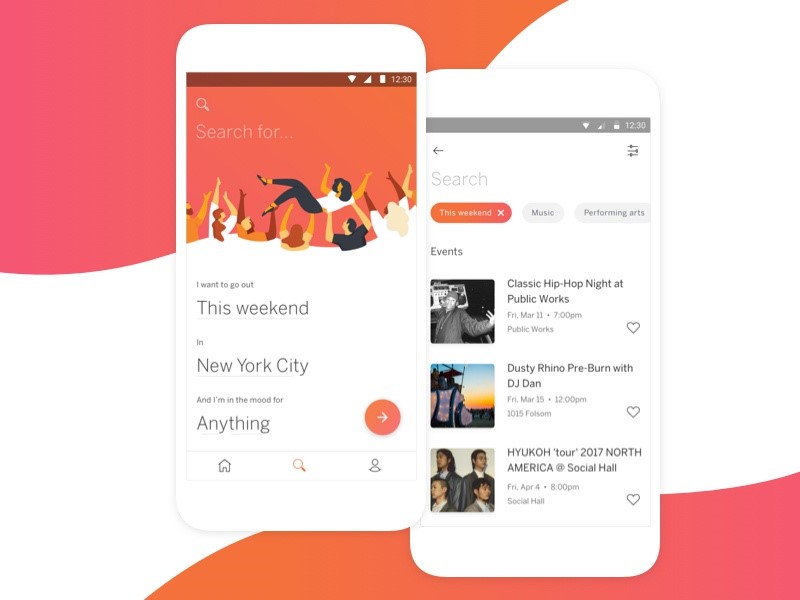 Image Source: Dribble
Whether you live in one of the busiest cities or small towns or are an introvert or an extrovert, everyone loves attending events.
Especially if they are nearby.
Whether a book fair or a concert, everyone must know every important detail about the events happening/ to happen nearby.
Eventbrite is a similar location-based events app that brings you all the necessary information about the events nearby you.
Founded in 2006 in San Francisco, the app is one of the world's largest event platforms that allows you to create, find, share, and attend new things to do that fuel your passion and keep you hooked.
Additionally, the app has 1 million users to date; Eventbrite made a business of $327 million in the year 2019.
Among some of the basic features of the app, socializing with friends, mobile ticketing, and hosting your events, are the primary ones.
Do you have a location based services app idea and require consultation and strategizing?

Our team of professionals at Tekrevol can help you with essential insights to nurture your app idea to uncap the potential with the right technicalities and skills..
Wrapping Up
Location based services applications are growing to become more than a trend; it's more like a necessity now.
Helping you plan your day, create weekend plans, or schedule your traveling around the city; location apps are enormously making their way into your daily lives.
Tapping into some leading industries, apps that use location based services are going huge and are to be a new normal.
As an entrepreneur, if you are looking for new ideas to uncap your target market in your favor, location based services applications are a good idea.
Moreover, this article shares some leading industries tapping into location based services app to power their solutions.
However, as the market is still in its infancy, industries are expected to explore this feature in the times to come.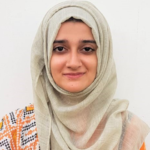 Author : Mehreen Saleem
Mehreen is an avid tech-researcher and thrives on accelerating business value by sharing her research that spans the intersection of technology to business resilience and sustainability-related topics. She's also an advocate for ensuring that every content created at TekRevol is epic.
Recent Blogs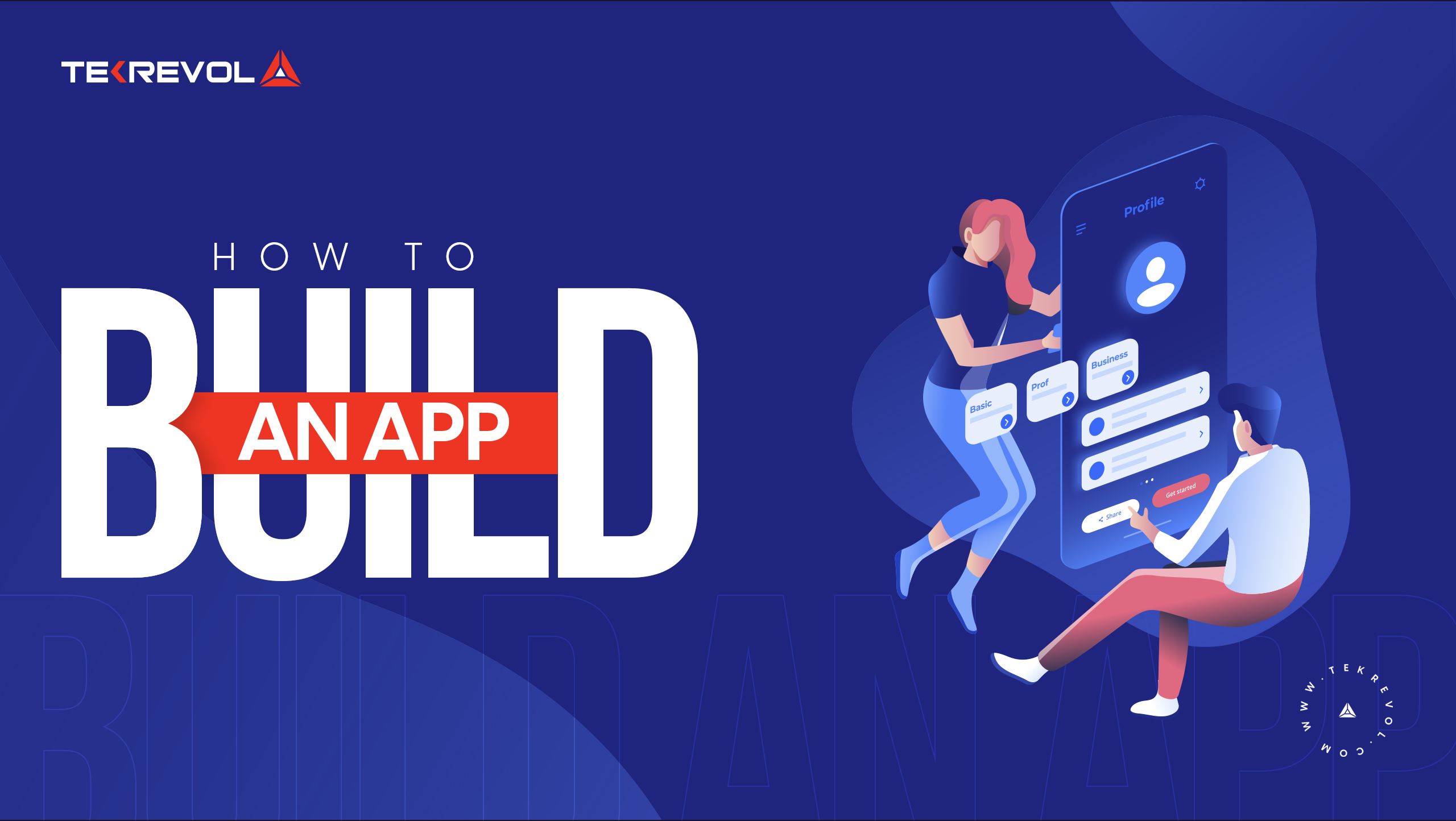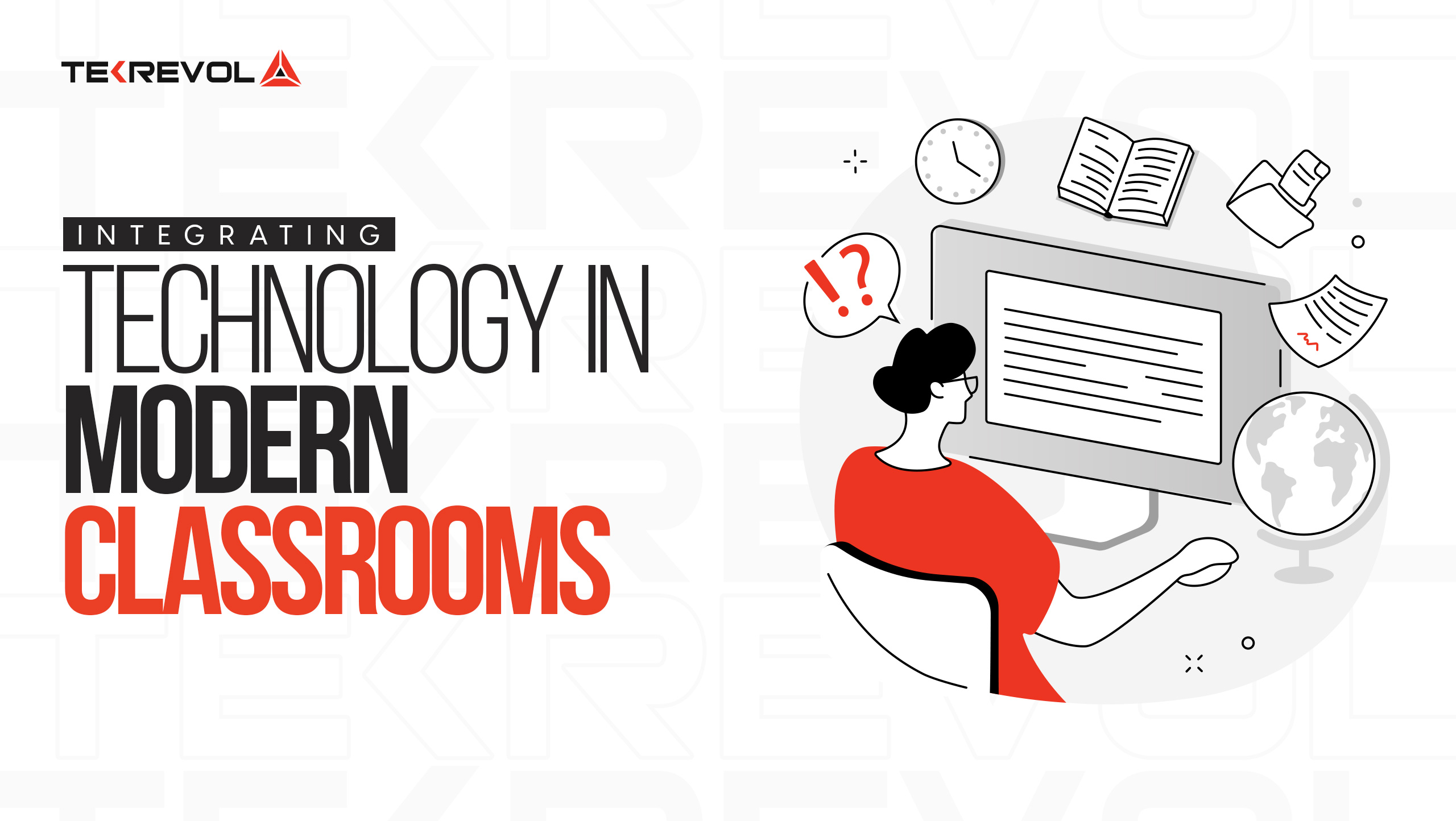 Tekrevol's Global Presence
Now expanding to multiple cities across USA, GCC region, Europe & Asia
Come meet us at a location near you!
USA
39899 Balentine Drive,
Newark, CA 94560
1301 Fannin St #2440,
Houston, TX 77002
501 E Las Olas Blvd Suite
230, Fort Lauderdale, FL
44 Tehama St, CA 94105, San Francisco
400 NW 26th St, FL 33127, Miami
740 15th St NW 8th Floor, DC 20005, Washington
CANADA
4915 54 St 3rd Floor
Red Deer, ABT T4N 2G7
UAE
Level 5, One JLT Tower 1 - Jumeirah Lakes Towers - Dubai, United Arab Emirates
Level 17, World Trade Center, Khalifa Bin Zayed the First Street, Abu Dhabi
Level 22 , West Tower, Bahrain Financial Harbour, Manama, Bahrain
Level 22, Tornado Tower, West Bay, Doha, Qatar
PAKISTAN
3/25, Block 5, Gulshan-e-Iqbal,
Karachi, Sindh 75650
USA
CANADA
PAKISTAN
UAE
talk to us
Got an idea?
Let's get in touch!
Let's discuss your project and find out what we can do to provide value.
I am interested in discussing my ideas with you for
COPYRIGHT 2023 TEKREVOL ALL RIGHTS RESERVED.