How to Make an App Like Clubhouse? [Process, Features, Cost and More]
Author: Mehreen Saleem |
October 26, 2021 -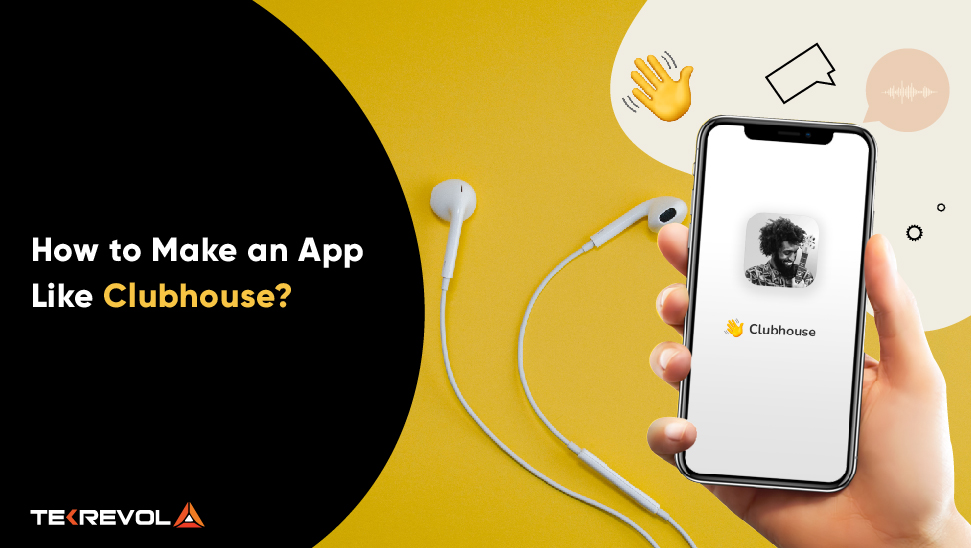 If you haven't heard about Silicon Valley's most-loved social media app 'Clubhouse', you still might be living under the rock.
In case you are still wondering what is the clubhouse app, here's a brief overview.
The Clubhouse is an audio-based live-streaming app that grew to success overnight and became one of the most used social apps.
While the app became a sensation and one of the most-talked-about apps during the Pandemic, it enabled a new era of social media channels available only via invitations.
Getting insights into every important detail of the clubhouse app, we bring you this article to guide you on how to build a clubhouse app.
And here's everything the guide would include;
How Clubhouse app grew to success, and how well is it doing?
How to build an app like Clubhouse?
Most Prominent app features and monetization strategy.
How much does it cost to make an app like Clubhouse?
So, let's get started.
The Statistics: How Well Clubhouse App is Doing?
Before talking about the market value and ROI of the app, getting insights into how Clubhouse, a social media app that grew to massive success, would interest you more.
While the story has different versions, even the media giants like New York Times, Forbes, and Vogue couldn't stop talking about the app.
As per sources, in addition to PayPal and Tesla, Elon Musk also had a lot to do with how Clubhouse became a popular app.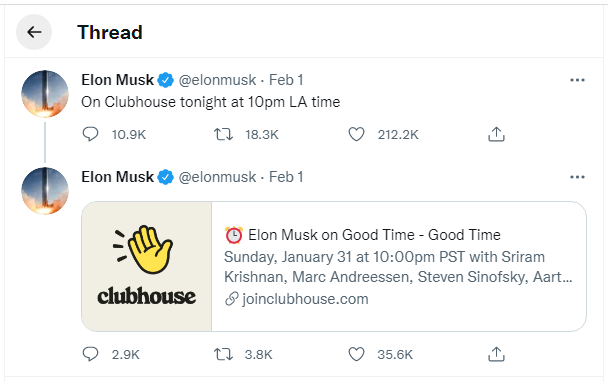 Image Source: Twitter
And then there was no going back.
With a tweet by the Tesla CEO in January 2021, the clubhouse app earned a whopping revenue of 4 billion.
However, what actually helped the Clubhouse app be an instant favorite was its unique selling proposition – audio-based socializing.
This social platform does not cater to any video or image-based content or text-based messaging. Instead, it allows people to create chatrooms and talk and share ideas.
The Clubhouse app enables people to talk and share stories, discuss ideas, and grow friendships, helping many get valuable insights and have an engaging experience.
Subsequently, the app now has 13 million downloads worldwide with approximately 270 daily users, as shown in the image below.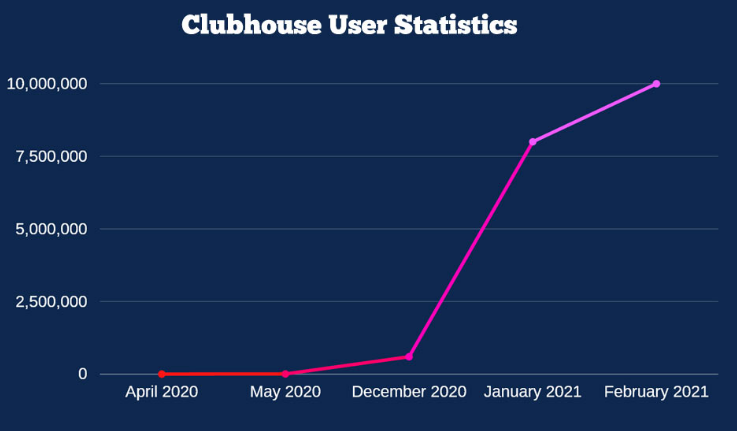 With the staggering growth of social media apps, the clubhouse app came in as a fresh and unique idea that gave app owners a significant edge in the market.
Looking to get a winning-stroke app like Clubhouse?

Our professional app development team at Tekrevol can help you devise, develop, and launch an app that meets your potential market needs.
Gaining insights into how Clubhouse became a record-breaking app in the span of a year and how well it is doing in the market now, let's come back to our main query: the process of developing an app like Clubhouse.
How to Build an App Like Clubhouse?
A holistic mobile app development process includes all the necessary steps and processes that ensure credibility and value-driven digital solution.
We undertake a detailed yet collaborative app development process that offers a holistic approach with equal contribution from the app owners and other stakeholders.
Here's what the app development process at Tekrevol looks like;
App Conceptualization
Conduct Market Research
Select a Monetization Model
Create a User-Friendly and Intuitive Design
Build an MVP
App Testing and QA
App Launch on App Stores
Regular Maintenance
1. App Conceptualization
The conceptualization and analyzing your app idea always come first. This step includes researching and conceptualizing every detail of the mobile app to ensure a holistic digital solution.
For instance, if you are abstracting the idea of developing an app like Clubhouse, you may want to add additional features or categories for a specific audience or to add more value
Or add additional functionalities like data security or encryption, and more.
2. Conduct Market Research
When we talk about developing an app like Clubhouse, we do not mean to create an exact replica of it; instead, the focus is on leveraging the same app idea with a different USP to enable a powerful and lucrative app.
Therefore, conducting market and competitor analysis of existing voice chat apps like Clubhouse, trending social media apps, and what generally the users look for can help you get better insights.
3. Select a Monetization Model
A monetization model for an app is how it makes money and generates revenue for the company.
Generally, there are several types of monetization strategies that developers can opt for depending upon the app category and niche. Here are some good monetization models for reference.
In-app advertisements
In-app purchases
Premium
Subscription model
Talking about the clubhouse audio app, it is available for free without any ads. However, the monetization model is in the process, as per sources.
If you wish to read more about monetization strategies, types, and implementations, read our article on proven app revenue models.
4. App Design
Your mobile app's UI design and navigation are the crucial and primary aspects of developing a mobile app.
Since UI is how your target users interact with the app, our app developers and analysts at Tekrevol are considerate during this phase.
The focus here is to create app designs that are easy to use, understand, and highly interactive.
5. Developing App MVP
Building an MVP takes up 20% of the entire app development process at Tekrevol, helping in further conceptualization and improvising the app idea and development approach.
Since you are launching a social media voice chat app like Clubhouse in the highly lucrative yet competitive market, developing an MVP with primary app features can help you gain ample user attention and acquisition.
To read more about an MVP, its benefits, and some popular MVP examples, refer to this article on Minimum Viable Products.
6. App Testing and QA
The app testing and QA analysis stage is where you make sure all the initial requirements are met, and bugs have been fixed before the app finally goes live on the server.
Also, evaluating the app for user acceptability, stress testing, and several other perspectives are also essential for improvements and seamless performance.
Tekrevol addresses all the essential app analysis aspects to ensure the delivered digital product is value-driven and definitely generates massive revenue.
7. App Launch on App Stores
Developing an app like Clubhouse is not just enough; making sure it is on the iOS or Android app store and visible to your target audience is also essential.
Subsequently, the app launch process is one of the aspects that makes the app development process at Tekrevol different from other app development companies.
From creating an account on app stores to implementing relevant tricks and strategies to ensure your app metrics are always moving ahead, we've got everything covered.
Learn more about how to upload an Android app on Google Play Store for greater insights on the topic.
8. App Maintenance
Regular app maintenance and updates are essential for your voice chat app to keep the performance and functionalities intact.
At Tekrevol, we are often asked by our clients about the cost of maintaining an app. Well, app maintenance usually costs around 15 – 20% of the initial app development cost.
The process to build an app like Clubhouse step-by-step, mentioned above, gives a glimpse of how we create solutions that help you impact your target market.
To get a detailed insight into developing a successful app, here's the link to our guide.
Prominent App Features of Clubhouse
Besides the USP, what made this app do great in the market are the prominent features to its users.
And, since we are talking about the essential aspects of developing an app like Clubhouse, talking about the app's crucial features is important.
Studying the app from both technical and usability points of view, here are the features that we believe are most prominent, providing a competitive standpoint to the app.
Clubhouse Invitation
Onboarding and Profile Setup
Interest Selection
Feed – The Clubhouse Hallway
Clubhouse Rooms
Clubhouse Clubs
Upcoming For You
1. Clubhouse Invitation
Initially released as the beta version in March 2020, the clubhouse app-enabled access through invites only.
The concept behind this app was to maintain users' exclusivity, enabling them to talk and share ideas with like-minded people.
In contrast, if no one invites you, you can always download the app and register your profile to be on the waitlist.
Many celebrities and known personalities joined the app to have their chat rooms to connect with their favorite people and followers.
One such tweet that hit the ground was when Elon Musk asked Russian President Vladimir Putin to have a chatroom session with him.
While this became a noteworthy feature of the app, the owners of the Clubhouse social app announced the removal of the invite feature enabling the app access to everyone.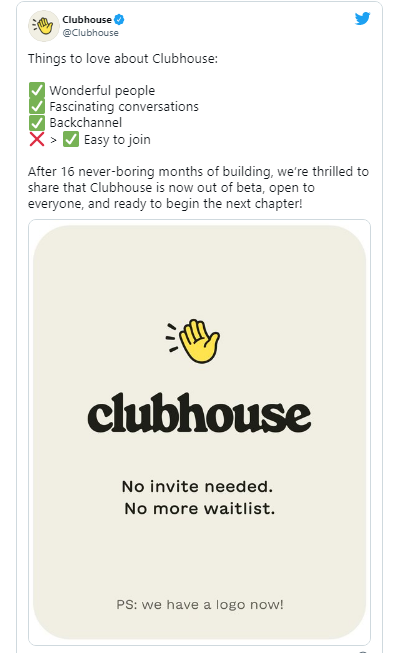 Image Source: Business Insider
2. Onboarding and Profile Setup
The clubhouse app ensures to have a simple profile setup and onboarding process for its users.
The user may enter the data manually or just sign in using the other social profiles on Instagram or Twitter. That way, you can also find your friends and acquaintance to form connections on the app.
A noteworthy feature when setting up your profile on the clubhouse app is that it mandates you to sign in with your real name to avoid discrepancies or inconvenience later.
3. Interest Selection
This is a part of the profile setup process; however, in terms of the user interface, this is one of the engaging pages on the app.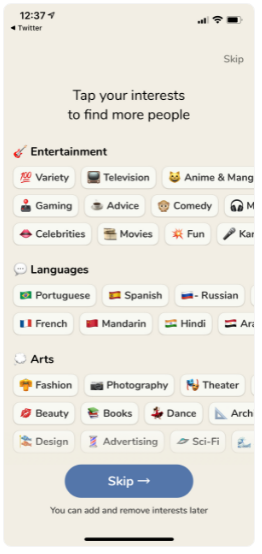 From places, languages, fitness regimes to people, faith, and tech interests, Clubhouse offers you a wide array of options to choose your interests from.
Although the interest selection feature is optional, it can help you find people and clubs that may spark your interest.
Besides, skipping this option may lead you to an empty feed.
4. Feed – The Clubhouse Hallway
Like any other social media app, the feed or clubhouse hallway lets users see all the information from clubs and people they follow.
Now since this is the most used and accessed feature in the app, ensuring smooth and straightforward navigation is essential from the technical point of view.
This feature in the clubhouse app is divided into two sections; one shows what is on air, and the other shows the upcoming events.
The feed not only keeps it easier for users to sort their conversations, rooms, clubs, but it maximizes the user engagement with the app; making it a profitable feature.
5. Clubhouse Rooms
This is where you can create and hold sessions with people on your friend lists.
The live voice chat app allows users to create a room by tapping on the "Start a room" button from one of the three available types; social, open, and closed.
The type of room decides the participants in the conversation.
Another essential crucial aspect here is that creation of room and striking a conversation in the clubhouse app has been kept simple.
These are the essential aspects of a clubhouse chatroom ensuring an engaging yet sophisticated experience;
List of speakers in the room.
A moderator to control who gets to participate or not.
"Raise Hand" button for listeners to share their thoughts
"Leave Quietly" button to let participants leave the room.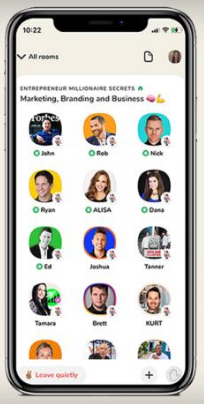 Image Source: The News Minute
6. Clubhouse Clubs
A club is basically a group, similar to Facebook or LinkedIn groups, based on your selected interests while profile creation.
The clubs on the Clubhouse app give you access to look into, choose, and hop into and out of different rooms in a club. Once you have attended or hosted three sessions, you can apply to create a club of your own.
Clubs is one of the features that keeps the app sorted and helps users to follow their interests and attend audio chat sessions accordingly.
Also, the steps to create a club are very easy and convenient. Here are the primary aspects of creating a club;
Club name and logo
Short description about the club
Categories
Members of the club
Just like a Facebook group, a club has three types of roles for its users; admin, members, and followers, having different access levels.
7. Upcoming For You
Well, this is one of our favorite features of the clubhouse app that lets you check all the upcoming events that might interest you and are already following.
The upcoming events in the app are divided into three categories; My Events, Upcoming for You, All Upcoming.
Moving on, let's talk about the cost of developing a chat app like Clubhouse.
How Much does it Cost to Build an App like Clubhouse?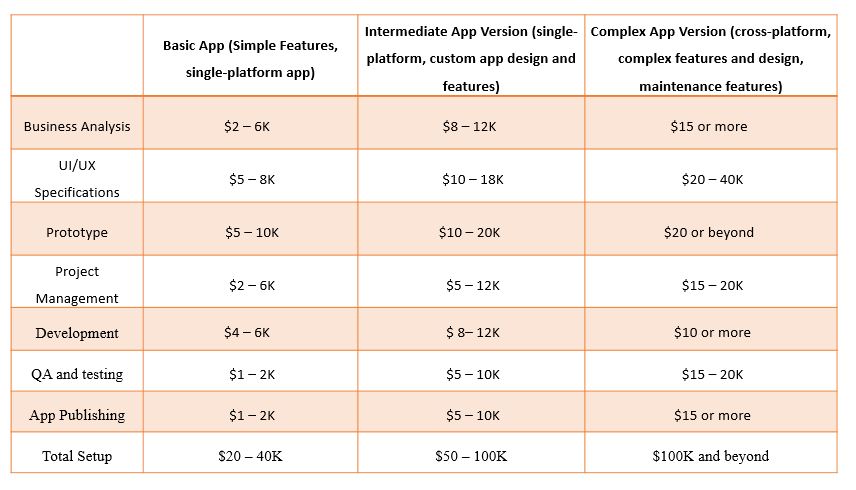 To give you an estimated breakdown of the entire app development cost; the cost of developing a live audio store app like Clubhouse at Tekrevol, with a timeline of 3 – 6 months, would be between $40K to $90K, depending on the features and complexity of the app.
However, several factors affect the app development cost.
These factors include both company's internal and external aspects. Let's have a brief look at them.
App Functionality and Complexity: App functionalities and complexity refer to the number of features. And, with the increase in the number of features, the cost of app development increases as well.
App Development Process: The steps and details incorporated in the development process also decide an app's cost.
Development Approach: This usually caters to whether you want are focusing on native or cross-platform app development for your users.
App Maintenance Cost: The cost and efforts invested in maintaining an app also add to the overall development cost. If you are interested in reading more about the cost of app maintenance, we have a complete guide on this topic. Read how much does it cost to maintain an app.
Location of Development Team: The location of the development team changes the per hour development cost of an app.
If you wish to read more about the cost breakdown, head to our article on how much does it cost to make an app.
Interested in developing a live voice chat app like Clubhouse?

Our team at Tekrevol can help you choose the right technologies and trends and devise the right strategy to develop a competitive, revenue-generating mobile app.
Summary
We are living in a digitally empowered era where people are always on their phones. And, it won't be wrong to say that they spend most of their on social media apps.
Subsequently, developing social media apps that offer extensive functionalities with competitive, yet lucrative features such as Clubhouse can help you leverage the market well.
On the other hand, when we talk about the app development process for a voice chat app like Clubhouse, it can give you the most needed edge that users are looking for to mend the conventional ways of using social media apps.
This article helps you get insights into important aspects of developing an app like Clubhouse to ensure a credible and profitable mobile app.
So, when you are into developing an app like Clubhouse, make sure to keep a check on the following aspects;
Capitalizing on a USP that sets your app apart from the clubhouse app.
The important features you must include in your voice chat app replica.
Your target audience for the app.
The app development process you are opting for.
The cost of developing and maintaining an app.
A suitable monetization strategy for your app that would help in generating ROIs.
Frequently Asked Questions:
1. what Clubhouse used for is?
The Clubhouse is a social voice chat app, initially released in March 2020, for iOS and Android users to communicate and chat with people in designated rooms and clubs. The app allows users to create, join, and communicate with other users via rooms, accommodating thousands of people according to their interests and likeability.
2. How to build a clubhouse app?
Developing an app like Clubhouse requires you to follow a detailed app development process thoroughly. Here are the steps included;
Conduct Market Research
Conduct Competitor Analysis
Create a User-Friendly and Intuitive Design
Build an MVP
Launch Marketing Campaign
Collect Feedback.
3. Is Clubhouse Available to Android users?
The clubhouse app that is now no more an invite-based social audio chat app is now available on both iOS and Android. The clubhouse android version was made available for US users in May 2021.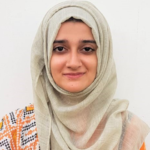 Author : Mehreen Saleem
Mehreen is an avid tech-researcher and thrives on accelerating business value by sharing her research that spans the intersection of technology to business resilience and sustainability-related topics. She's also an advocate for ensuring that every content created at TekRevol is epic.
Recent Blogs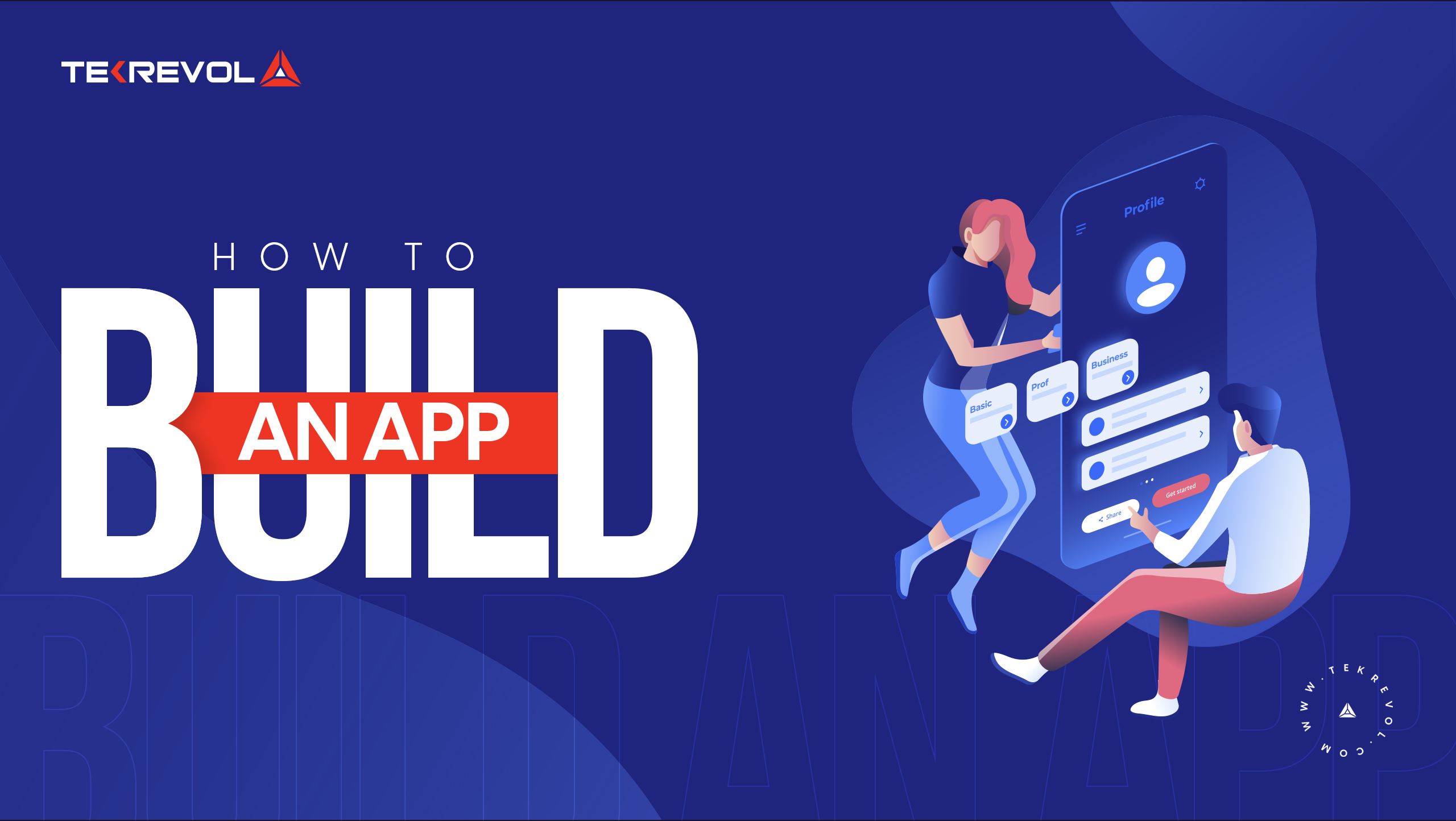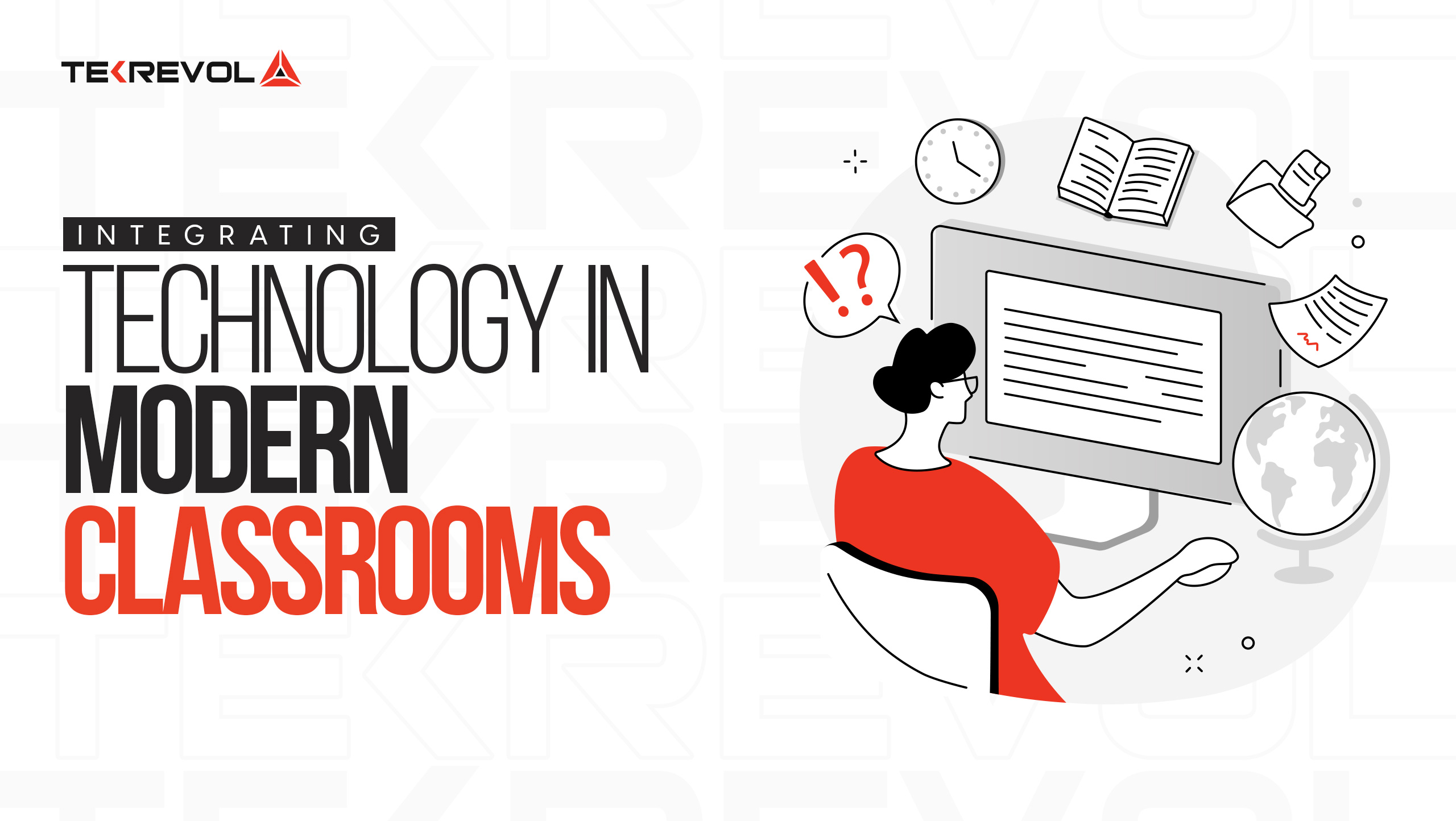 Tekrevol's Global Presence
Now expanding to multiple cities across USA, GCC region, Europe & Asia
Come meet us at a location near you!
USA
39899 Balentine Drive,
Newark, CA 94560
1301 Fannin St #2440,
Houston, TX 77002
501 E Las Olas Blvd Suite
230, Fort Lauderdale, FL
44 Tehama St, CA 94105, San Francisco
400 NW 26th St, FL 33127, Miami
740 15th St NW 8th Floor, DC 20005, Washington
CANADA
4915 54 St 3rd Floor
Red Deer, ABT T4N 2G7
UAE
Level 5, One JLT Tower 1 - Jumeirah Lakes Towers - Dubai, United Arab Emirates
Level 17, World Trade Center, Khalifa Bin Zayed the First Street, Abu Dhabi
Level 22 , West Tower, Bahrain Financial Harbour, Manama, Bahrain
Level 22, Tornado Tower, West Bay, Doha, Qatar
PAKISTAN
3/25, Block 5, Gulshan-e-Iqbal,
Karachi, Sindh 75650
USA
CANADA
PAKISTAN
UAE
talk to us
Got an idea?
Let's get in touch!
Let's discuss your project and find out what we can do to provide value.
I am interested in discussing my ideas with you for
COPYRIGHT 2023 TEKREVOL ALL RIGHTS RESERVED.