How Much Does It Cost to Maintain an App? (Cost-breakdown, Best Practices, and Factors Involved)
Author: Mehreen Saleem |
July 12, 2021 - Tekrevol Team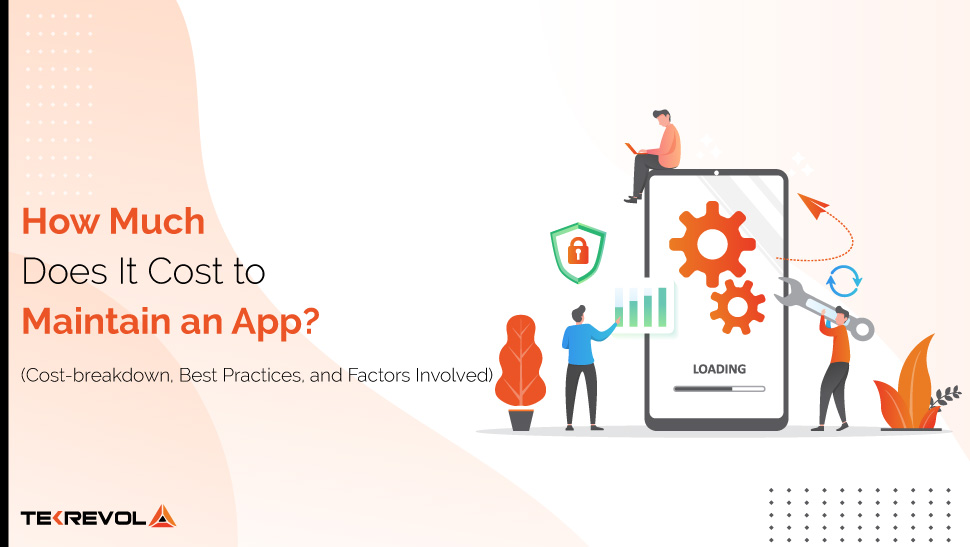 The app maintenance process decides the lifespan and revenue graph of your mobile app.
But, how much does it cost to keep the app running?
A good rule of thumb is to budget 15 – 20% of the initial development cost when calculating how much does app maintenance cost. However, it can differ based on the several steps and factors involved in the app maintenance process.
So, the article would enlist all the essential factors and aspects to consider while maintaining an app alongside the cost-breakdown. Moreover, this article would take you through the best practices of maintaining your app for all the essential insights.
But before that, let's start with the basics of app maintenance – what it is and why app maintenance is important.
Why Apps Need Maintenance?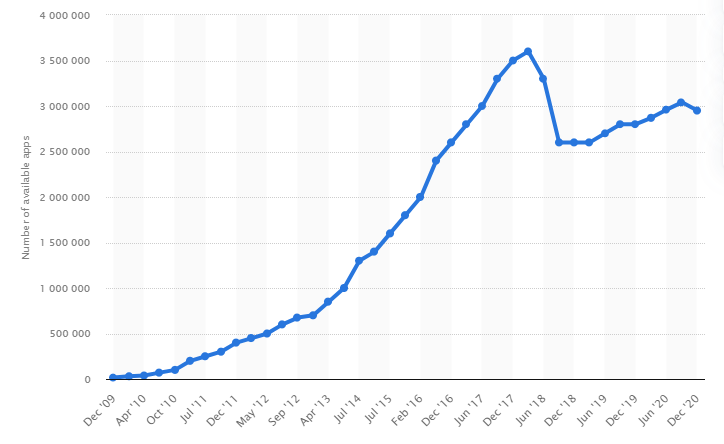 Image Source: Statista
The image above gives a glimpse of the number of mobile apps uploaded on the Google Play Store over a decade. This explains the competition that exists for your mobile app to survive within the app development market.
On the flip side, every year, Google deletes several thousand mobile apps from the Play Store majorly because they were abandoned and deceiving.  Since the prime reason to develop an app is to generate revenues, situations like these can be a nightmare for your business if you do not invest in app maintenance.
The process helps you sustain the app performance with regular updates so that the app's functionality remains intact. With that being said, other important reasons you should invest in the app maintenance process include;
To avoid app uninstalls by keeping it updated functionally.
Ensure compatibility with new software versions to intact the user experience.
Maximize ROI in the longer run
Securing mobile apps against cyber threats and malware.
Abide by the new market and app store rules and trends.
Recently launched an app in the app store? It would now need maintenance.
How To Calculate the App Maintenance Cost?
Coming back to our real question, the cost of maintaining an app primarily depends on several factors and aspects that are essential to the app maintenance process. These factors include both internal and external aspects of app development and maintenance.
What Does App Maintenance Include? (Cost-breakdown Included)
The table highlights some essential aspects of the app maintenance process alongside their estimated costs.
| Expense Head | Cost Per Month |
| --- | --- |
| Server Resources | $70 – $350 per month |
| App store developers Fee | $100 for App Store – $25 for Google Play Store |
| Payment Gateways | $150 + transaction charges |
| Emergency Maintenance | Subject to nature of the emergency |
| Push Notifications | $10 – $15 |
| Third-party services | Subject to nature and type of service employed |
Since maintaining or updating an app is intended to maintain your user experience and sustain overall app efficiency, Tekrevol prioritizes these aspects in its app maintenance services. However, it may vary for others.
Let's have a detailed look at each one of them.
1.     Hosting Server
Server resources are one of the crucial heads in the app maintenance costs as it is highly essential to keep the app running.
Based on the nature and features of the app, you can decide the server resources your app would require. For instance, if your app incorporates text-based data or handles audios/videos, the server resources for your app would differ accordingly.
Mobile apps that require extensive data processing and speed require additional CPU space and resources.
So, it's safe to say that the resources required by a mobile game app would be different from a simple calculator app but may be similar to a video streaming app.
The app hosting cost depends on the app's growth, functionality, and content and may vary from $70 to $350 monthly. However, opting for cloud-based hosting services such as AWS can be cut down on expenses while improving services.
2.     App Analytics
Analytics highlight the performance of your mobile app over several parameters such as glitches and bugs, user's expectations and preferences, and competitor analysis.
These metrics can help you to strategically implement updates your app needs to perform well in the market.
Although numerous free analytics tools you can opt for, however, advanced tools offer extensive details. One such example is Google Analytics and Crashlytics that gives a 360° analysis of your app's sustainability.
The tool you choose primarily depends on the nature of your mobile app and highly reflects upon the cost of maintaining an app.
3.     Identifying Errors and Bug Fixes
Error and bug fixing is an integral part of the app maintenance process. Over time, mobile apps need updates and fixes to support the overall app functionalities or include additional features.
The associated cost although varies with the nature and type of update for the app. For instance, removing code that is causing app crashes may cost $10 – $50. On the other hand, adding or removing app functionality or upgrading the app version may cost $1000 or more.
Moreover, since bug fixing and updates require additional time and effort, the app remains unavailable to users for a certain time. This unavailability also impacts the app revenue and performance negatively, ultimately increasing the costs.
4.     Third-Party Services
Several mobile apps employ third-party services and technologies to enhance the app's compatibility. Several apps like online taxi booking apps (such as Uber) and online food ordering apps (such as UberEats and Zomato) leverage Gmail account services for seamless feature integration in the app.
In such cases, the overall cost would also include monthly charges to these third-party technologies and services. The cost may vary as per the type of services and service providers.
5.     User Experience and Support
Enhancing the experience of your mobile app users is one of the primary reasons for updating an app. Enhancing app performance and functionalities while catering to customer's reviews and complaints helps sustain the app's user base and market value.
Moreover, hiring customer support staff is also a good option to accentuate your app's user experience. Although the process is an ongoing investment, it can deliver maximum benefits to enhance the results of your app.
Depending on the nature of services provided and measures employed, the cost of customer support would vary accordingly.
6.     App Marketing Aspects
Since the plan is to ensure the app continues to do well in the competitive market and among target users, investing in the app's marketing strategies is also essential.
Employing your communication and marketing tools such as push notifications, community development, social media engagement, etc., are the preferred means to market your app updates adequately.
The marketing strategies and tools employed in the process have individual costs added to the total amount. However, implementing these techniques can yield immense results in terms of the app's success.
According to the breakdown we mentioned above, the average cost of updating an app can fall between $400 to $900 per year.
What Factors Impact the App Maintenance Cost?
Other than the aspects mentioned above, several other factors also impact the cost of the process, making up the major part of the app maintenance cost annually, which generally totals up to 15-20% of the entire cost.
However, it is important to note that the maintenance cost of the app may go beyond 50% of the total app development cost for the first year after launching the app.
So, it can be inferred that the cost of maintaining an app also roughly depends on how much does it cost to make an app.
Let's have a look at these factors in detail.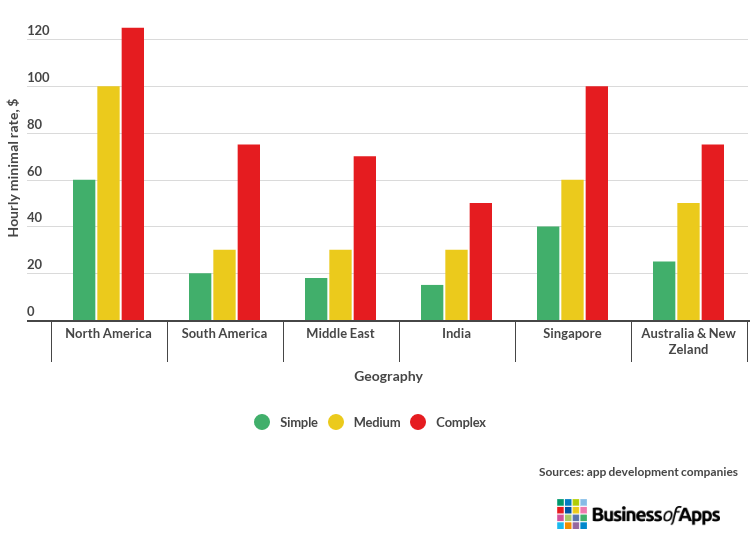 1.     App Complexity
The degree of complexity is proportional to the technical features incorporated in the app.
So, it is safe to say the more technicalities and features are incorporated in your app; the higher is the app development and maintenance costs.
Moreover, the complexity of an app is subject to the development technology employed. This may include app development platform, servers employed, resources used, etc.
For instance, updating process for two native apps (iOS and Android) may be costly compared to maintaining a single app based on cross-platform app development.
2.     App Design Technicalities
Mobile App design is another important aspect that impacts the overall app development and maintenance costs.
Tekrevol suggests collaborating with custom software designers in the early app development phase to ensure maximum credibility and reduce the overall costs.
If your app is launched with a poorly designed interface, updating it may require additional cost and effort collectively.
With that said, identifying design flaws in the MVP phase of your app can also help you cut down the excess cost. All you need to do is collaborate with experienced having sound skills with coding and designing to improve overall app efficiency in the maintenance phase.
Want to read more about MVP; we have an article that covers everything you need to know about MVP, "What is MVP."
3.     Development Team Location
You may not have thought about it, but the location where your development team resides also impacts the cost required to update the app.
Whether you employ the same app development team or outsource externally, with different locations, the app maintenance costs vary.
For instance, the development team in the United States may cost around $50 – $100 per hour, depending on your project requirements.
Looking for app maintenance services?

Tekrevol employs a well-defined maintenance process powered by agile technologies that maximize your app performances.

Strategy

Design

Development
What are the Types of App Maintenance Processes?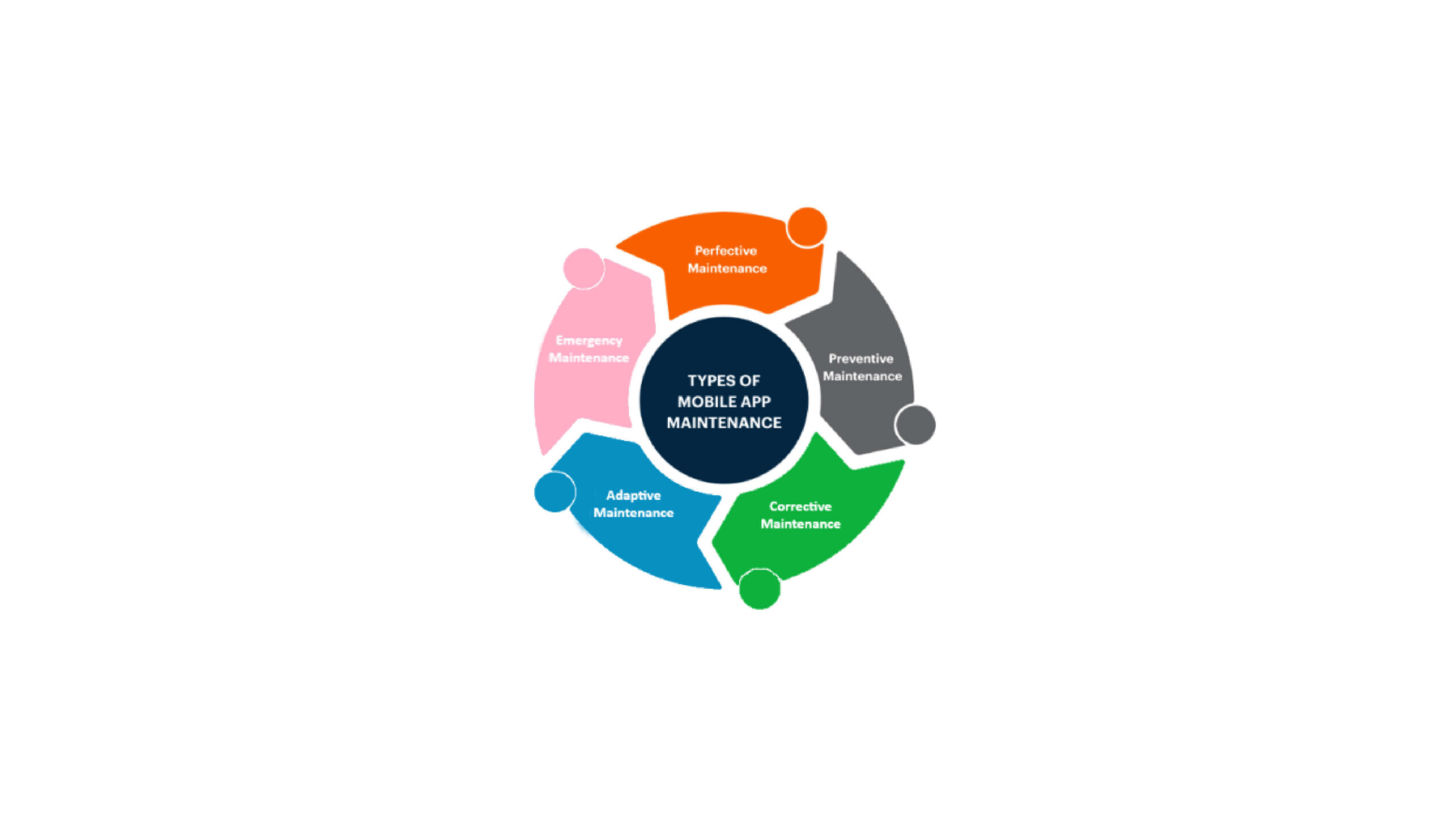 Now that we have talked about the factors and aspects that influence app maintenance cost let's talk about the different types of the process.
1.     Emergency Maintenance
The inception of any bug, issue, and performance flaw may suddenly result in an emergency maintenance process. The process requires developers to provide urgent updates and troubleshooting services while offering a seamless app experience.
2.     Perfective Maintenance
The user choices and preferences change consistently with changing trends and technological intervention. In order to cater to these changes proactively, taking into account user feedback and updating the app to offer the required experience is essential to app maintenance.
3.     Adaptive Maintenance
Version installation along with hardware and software installation is included in adaptive maintenance. The process is subject to sustaining the operational features of an app to ensure the system is updated and performs well.
4.     Preventive Maintenance
Preventive maintenance refers to the regular app updating process in which developers eliminate the occurrence of errors. The process is centered on enhancing the credibility and sustainability of an app by minimizing the complexity.
This may include restructuring the code, cost optimization and monetization strategies, and app documentation.
5.     Corrective Maintenance
The process caters to correcting the errors in coding, design, operational, and application logic. It helps you improve the application functions by working on the repairs, defects, and faults in the mobile app.
Since we are talking about the cost of maintaining an app, each of the types mentioned above can have a different cost. As an app owner, it's better to plan the maintenance type along with the cost suitable to your app.
An estimate for each app maintenance type depends on the multiple facets included in the plan.
What are the Best Practices to Maintain an App?
The common app maintenance practices include (as also mentioned above) checking and updating hosting servers and resources, push notifications, and payment gateways, etc.
Moreover, it also includes keeping track of Daily Active Users (DAU) and Monthly Active Users (MAU) to check the app's performance on Google Play Store and Apple App Store.
However, there are a few best practices that Tekrevol suggests should be a part of every app maintenance package to enhance the overall app experience. Here's what we have;
1.     Keeping User Interface Updated
The user interface is the first point of contact for your mobile app users, and that's why it has to be appealing and functionally robust.
Think for yourself, using an that is not properly aligned, lacks systemic flow, and does not look appealing? You would uninstall the app.
Therefore, it is always important to keep the user interface updated according to the app's success and trending user habits and preferences. The trendier your app would be, the happier your users would be.
2.     Updating App Features
Keeping a regular check on existing app features for improvements and add new features to add value to the user's experience.
3.     Monitoring App Efficiency
Regularly checking your app efficiency caters to monitoring user reviews, analytics, app churn rates, usage patterns, etc.
Doing so helps in a streamlined updating of the app essential to its performance. Also, keeping track of loading times and lags can help optimize the responsiveness of your software.
4.     Scheduled App Updates
Scheduling regular updates weekly or monthly keeps your app up-to-date and ensures timely fixing of any major or minor issues.
Scheduled system maintenance is what Tekrevol implements to ensure our clients stay seamlessly connected to their prospects without any halt in the service provision.
Frequently Asked Questions
How much does it cost to update an app?
Mobile app support and update services can take up to 20 – 50% of the total development cost. So, if your initial app development cost was $100,000, you can expect the maintenance cost from $20,000 to $50,000.
How much does it cost to maintain an app monthly?
The average amount an app owner would be required to spend to ensure the app functions perfectly can be around $200 – $500 monthly.
Final Thoughts
The maintenance process is the power source that keeps your mobile apps running.
That's why saying that investing in the app maintenance process is crucial won't be wrong. But when it comes to how much does it cost to maintain an app. The right answer would be, it depends.
Although, a ballpark average that an app owner will need to spend could be around $250 and $500 a month initially to keep the app functioning perfectly.
However, it can always vary as per the maintenance phase and the factors involved in the process. Also, since the process helps increase app functionality and develop a strong user base, it is always essential to put maximum effort into maintaining your app.
Starting early with scheduled app maintenance and choosing the right type and package as per your mobile app can help you achieve the expected app performance targets. Moreover, ensuring your maintenance plan abides by the best practices can help you win big too.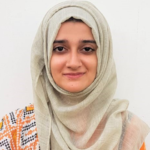 Author : Mehreen Saleem
Mehreen is an avid tech-researcher and thrives on accelerating business value by sharing her research that spans the intersection of technology to business resilience and sustainability-related topics. She's also an advocate for ensuring that every content created at TekRevol is epic.
Recent Blogs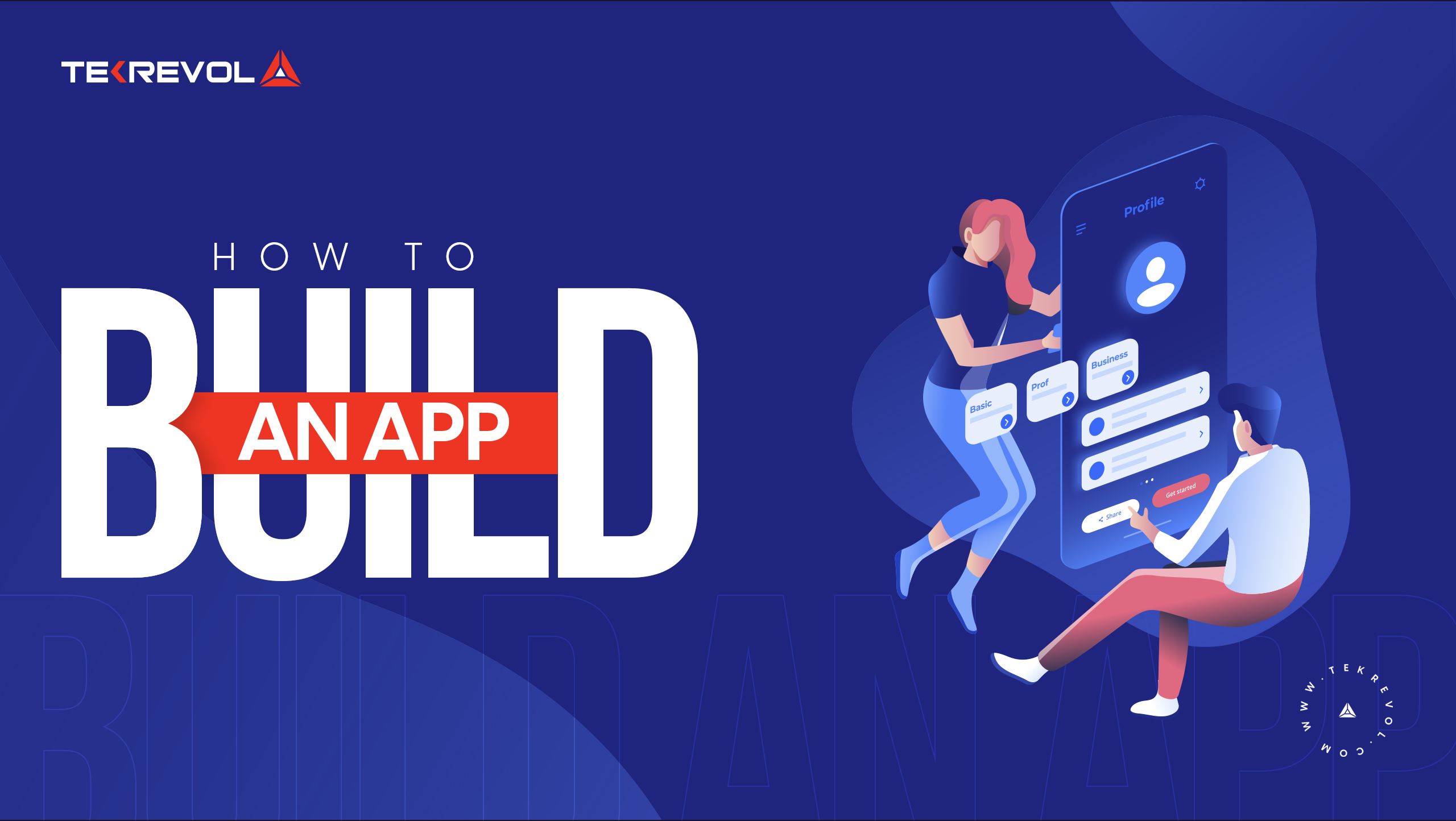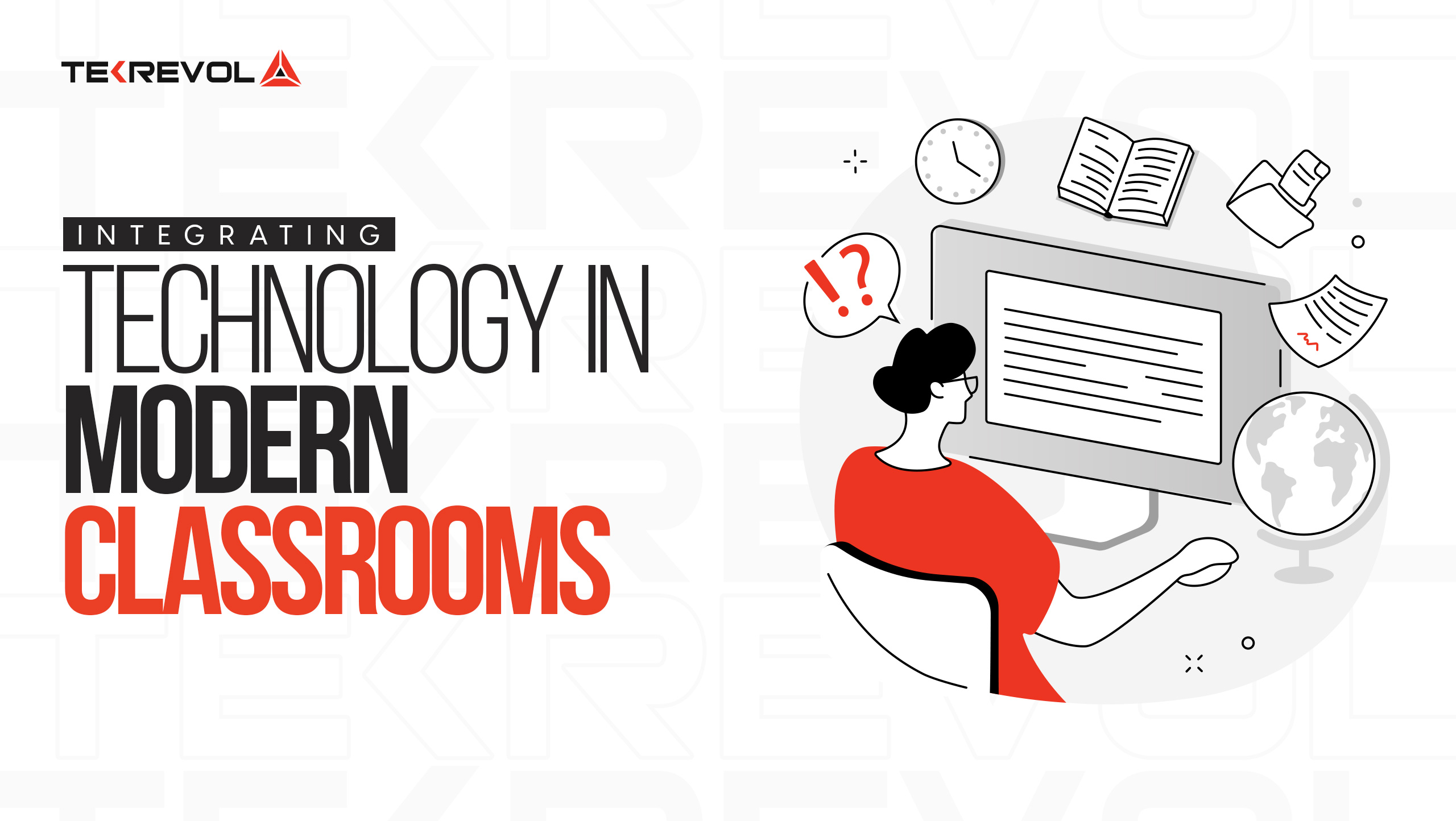 Tekrevol's Global Presence
Now expanding to multiple cities across USA, GCC region, Europe & Asia
Come meet us at a location near you!
USA
39899 Balentine Drive,
Newark, CA 94560
1301 Fannin St #2440,
Houston, TX 77002
501 E Las Olas Blvd Suite
230, Fort Lauderdale, FL
44 Tehama St, CA 94105, San Francisco
400 NW 26th St, FL 33127, Miami
740 15th St NW 8th Floor, DC 20005, Washington
CANADA
4915 54 St 3rd Floor
Red Deer, ABT T4N 2G7
UAE
Level 5, One JLT Tower 1 - Jumeirah Lakes Towers - Dubai, United Arab Emirates
Level 17, World Trade Center, Khalifa Bin Zayed the First Street, Abu Dhabi
Level 22 , West Tower, Bahrain Financial Harbour, Manama, Bahrain
Level 22, Tornado Tower, West Bay, Doha, Qatar
PAKISTAN
3/25, Block 5, Gulshan-e-Iqbal,
Karachi, Sindh 75650
USA
CANADA
PAKISTAN
UAE
talk to us
Got an idea?
Let's get in touch!
Let's discuss your project and find out what we can do to provide value.
I am interested in discussing my ideas with you for
COPYRIGHT 2023 TEKREVOL ALL RIGHTS RESERVED.