Top 6 Predictions about Cryptocurrency, NFTs, and Bitcoin – The Future of Digital Money
Author: Saba Sohail |
February 11, 2022 - Tekrevol Team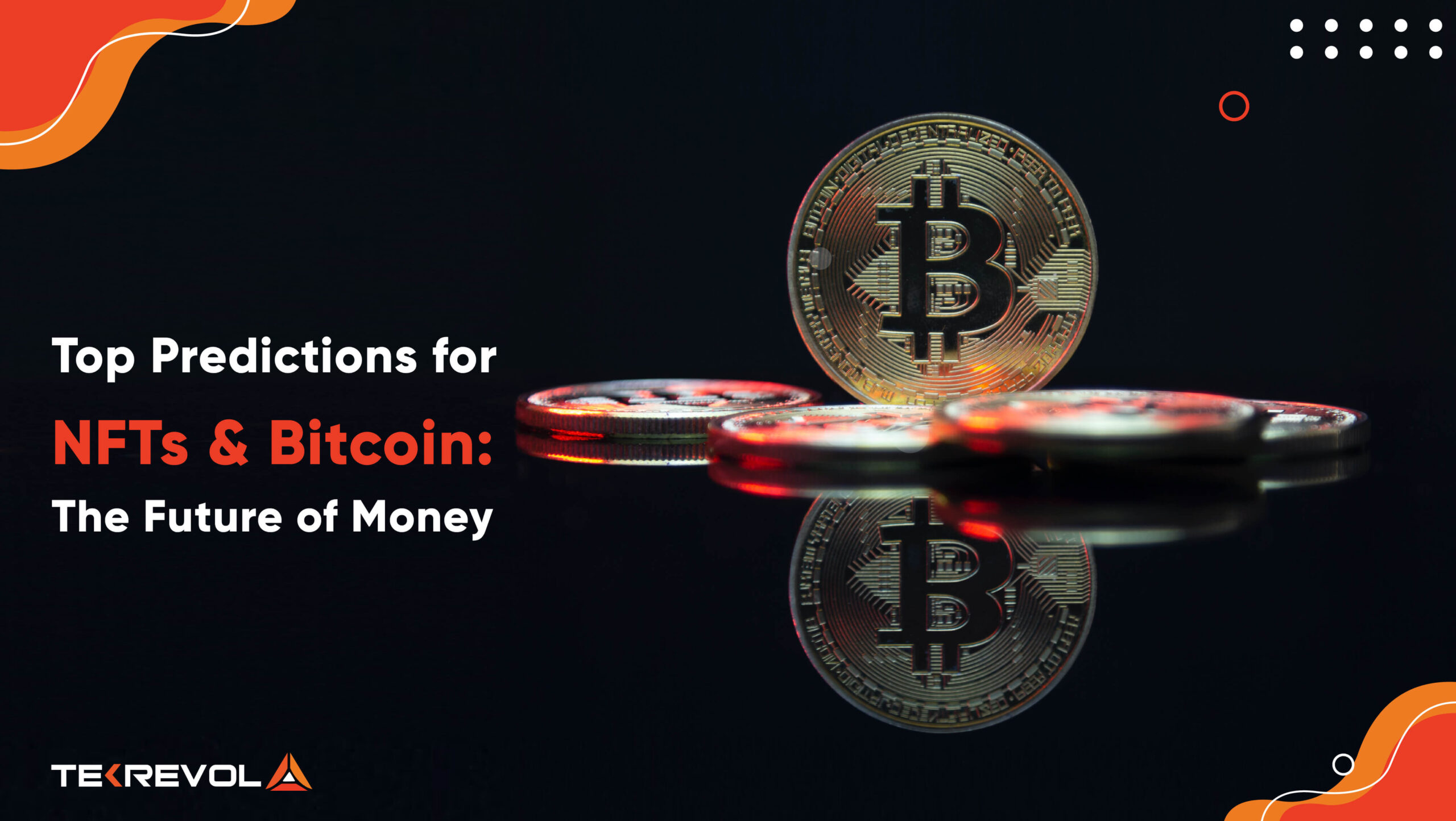 The world-changing swiftly. Every day, we get to hear things that are new to us. These days, most of the news comes from the cryptocurrency and blockchain world. Whether it is about the future of DApps, or usage and streamlining of cryptocurrencies, there is a lot of speculation out there.
Apart from NFTs and cryptocurrencies like Bitcoin making the strangest headlines on prime time every day, 2022 is the year for these digital assets to not only pose transformative impacts on businesses but also revolutionize how money works in the real world. After watching Beeple's NFTs selling for 69 million dollars and Ethereum shooting to 4,000 USD in 2021, here are our predictions about the future of cryptocurrency, NFTs, and Bitcoin.
1. NFTs will add real economic value and financial inclusion – more than digital entertainment.
Still remember the top predictions about cryptocurrencies and NFTs getting sold for thousands of dollars? Well, some NFTs have actually broken records and produced millionaires. But what does that mean for the world economy?
"NFTs are one of the biggest economic and technological innovations of 2020," say strategy officers at Tekrevol.   
It is rapidly expanding, and everyone from private venture capitalists to governmental organizations is taking interest in the dynamics of the market. While the technology is decentralized and can't be regulated – this is also one of the most attractive parts of the blockchain economy.
Governments are up for favoring NFTs because they don't have to authorize the transactions or keep track of the security, all while enjoying the taxes generated by NFT sales.
With the early adoption of blockchain-based technologies, the world has already seen a number of millionaires – thus bringing governments close to their economic and financial goals.
2. NFTs guarantee financial inclusion.
In 2022, the top prediction is that NFTs will help overcome financial barriers.
"NFTs have the potential to become the greatest source of financial inclusion."
Our research suggests that in regions, sectors, and niches where accessibility to business capital is an issue, cryptocurrencies and NFTs can actually bridge the gap between finance demand and supply. It can empower 2nd and 3rd world economies. The world is yet to see millionaires and billionaires in developing countries.
Their dependence on financial institutions and digital payment giants is likely to loosen. Take the example of PayPal, one of the biggest online payment merchants and trusted by a huge number of brands worldwide, which is still not available in numerous countries. But with wallets like MetaMask – some economies are close to claiming their financial rights.
Look at this Tweet from Ghozali – a teenager from Indonesia who hasn't graduated yet and doesn't have a job. He captured his photos in front of a computer for 5 years watching Netflix or killing time during lockdowns.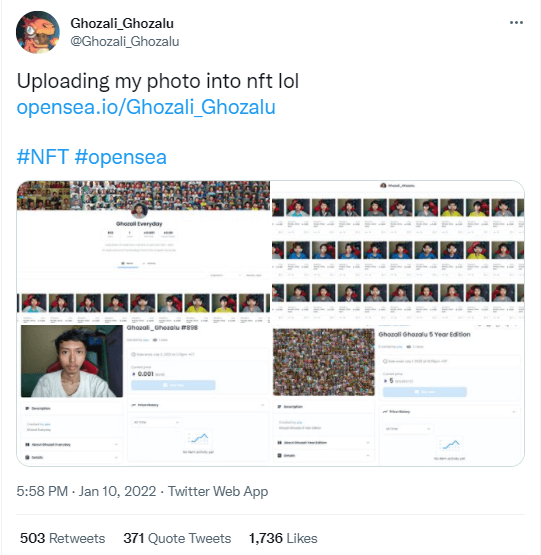 Source: Twitter
He sold them as NFTs for a life-changing amount of money. Some platforms suggest that his NFT's trading volume has surpassed 1.2 million USD, and around 500 people globally have legal ownership of his 'unique' selfies.
The first half of 2022 will witness a cryptocurrency vs. cash and credit debate. And the last two quarters, we are expecting to see equity and stock being distributed through NFT, bitcoin, and some other cryptocurrencies with lesser gas prices.
3. Stable or fixed-price cryptocurrencies will boom.
As lucrative as these cryptos are, the sudden hits have made cryptos a super volatile niche for small-scale investors. To find a way around crypto trade that would fluctuate less and soothe risk averse investors, we have Stablecoins. Unlike Bitcoin or Ethereum, Stable coins are backed by currencies like US Dollars or Euros. Some popular examples of stablecoins include BUSD and TUSD.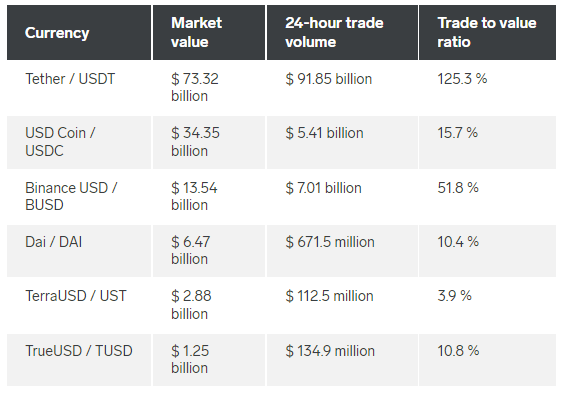 Source: Business Insider
"Stablecoins and fixed-rate cryptocurrencies will witness a surge in trading volumes. Small-scale investors to aspiring crypto enthusiasts will participate in the trade, pushing the market upwards."
4. Green blockchains will boom.
There has always been a climate controversy surrounding blockchain solutions – especially Ethereum and NFTs.
Considering this, we had predicted something similar – something different! And then, environment-friendly emerging cryptocurrencies did make it to our top blockchain predictions for 2021. And indeed, we do have Solarcoin, Bitgreen, Nano, Cardano, and Chia making to headlines.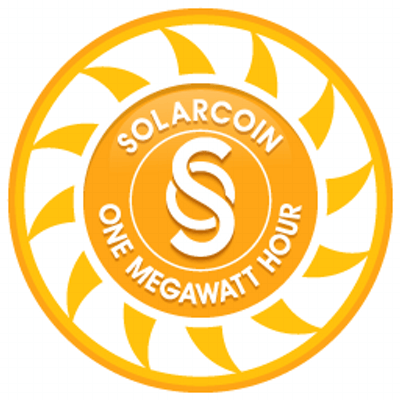 Already-successful blockchains, too, are striving for reduced environmental impact. In fact, Ethereum also has plans to move to an energy-efficient system – but that may take time because of the platform's popularity.  Ecological searchers and scientists are collaboratively working with blockchain engineers and policymakers to find measures for controlling the carbon footprint of these technologies.
According to Abeer Raza, "Green blockchains are the ideal source of contributing to climate action. It reflects individualistic collectivism on a serious issue and evidential of a company's attention to corporate social responsibility."
So, for 2022, research analysts and business strategists at Tekrevol have predicted that blockchains with a low carbon footprint will flourish. Most importantly, corporates, green entrepreneurs, political organizations as well as governments will take an active interest in these green blockchains. Small to medium-sized businesses will invest their time, energy, and financial resources in climate-friendly blockchains.
5. NFTs will become fungible – as per artists' convenience.
While NFT itself is an abbreviation for Non-fungible Token, we predict they'll be used as interchangeable and widely tradeable currency in the near future. From asking how to make an NFT, the world is jumping to producing multiple issues of these NFTs for collective benefit. Just like shares and equity of public listed companies, some businesses or NFT producers may choose to allow partially open access to their digital assets or collectibles.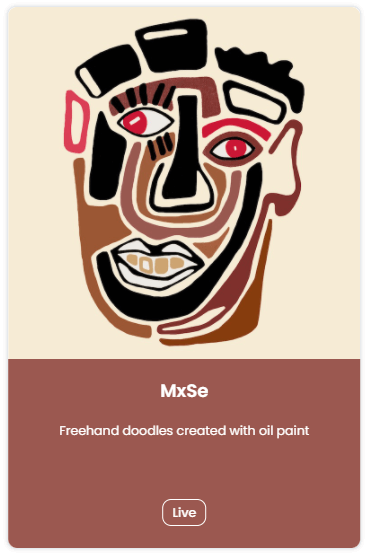 Source: OpenSea
"Digital artists, song composers, videographers, and memers will issue more copies of their NFTs and make them slightly tradeable on limited platforms – for publicity and promotion. In fact, some public listed companies will also issue right shares, bonuses, and dividends in forms of NFT."
6. NFT Museums – new gate to becoming a millionaire!
While investing in NFT development is a thing, and selling NFT digital art has been a hit for multiple artists around the globe, 2022 will be the year for NFT enthusiasts who are currently on the buying side only. So, here is what our last prediction is about NFT.
Abeer Raza, "With these unique collectibles and their limited editions, these NFT buyers will build exotic NFT museums – and there will be a huge number of these towards the end of third quarter of 2022."

To take NFT development and trading a step ahead, NFT hobbyists will create small to large scale NFT museums for displaying digital art – almost similar to physical art galleries and exhibitions. People investing in these museums will start enjoying huge paybacks even in the first 3 years. Their NFT buying cost can be easily recovered in the museum tickets – which will be sold in masses because of the growing hype.
All discussions around conventional museums not displaying NFTs are almost over, and we already have 21 museums sharing their plans to get into blockchain-backed art. In fact, we now have a dedicated place called Seattle NFT Museum that opened on January 14th, 2022, and received an exceptional response.
Over To You…
As multidimensional interest in cryptocurrencies, NFTs and Bitcoins continue to grow; these blockchain-based assets will evolve in ways that can only be visualized as fiction. However, one thing is for sure, despite all the discussions, regulation arguments, and movements, cryptocurrency is the future, and the future of cryptocurrency is boom – at least till 2040 until the world figures out a form of digital asset that provides more financial inclusion, requires less regulation, works on solar power and empowers economies and entrepreneurs around the globe.
Early adopters, as said earlier, are up for the biggest yields in the industry. Entrepreneurs who had already invested in NFT development, NFT games, NFT digital art, or cryptocurrency tokens have already constructed revenue machines for themselves. It's time to use them as case studies and build upon them!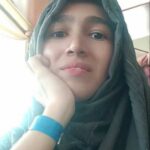 Author : Saba Sohail
Saba is all about strategic leadership and tech-led transformation. She comprehends, incubates, and iterates the idea of integrating tech-powered solutions and converts her knowledge into simple, valuable, and actionable blogs for tech leaders and businesses, much like TekRevol does with their products and solutions.
Tekrevol's Global Presence
Now expanding to multiple cities across USA, GCC region, Europe & Asia
Come meet us at a location near you!
USA
39899 Balentine Drive,
Newark, CA 94560
1301 Fannin St #2440,
Houston, TX 77002
501 E Las Olas Blvd Suite
230, Fort Lauderdale, FL
44 Tehama St, CA 94105, San Francisco
400 NW 26th St, FL 33127, Miami
740 15th St NW 8th Floor, DC 20005, Washington
CANADA
4915 54 St 3rd Floor
Red Deer, ABT T4N 2G7
UAE
Level 5, One JLT Tower 1 - Jumeirah Lakes Towers - Dubai, United Arab Emirates
Level 17, World Trade Center, Khalifa Bin Zayed the First Street, Abu Dhabi
Level 22 , West Tower, Bahrain Financial Harbour, Manama, Bahrain
Level 22, Tornado Tower, West Bay, Doha, Qatar
PAKISTAN
3/25, Block 5, Gulshan-e-Iqbal,
Karachi, Sindh 75650
USA
CANADA
PAKISTAN
UAE
talk to us
Got an idea?
Let's get in touch!
Let's discuss your project and find out what we can do to provide value.
I am interested in discussing my ideas with you for
COPYRIGHT 2023 TEKREVOL ALL RIGHTS RESERVED.