DApps – Definition, Advantages, Revenue Models and Top 9 Trending DApps
Author: Asim |
January 17, 2022 - TekRevol Team
DApps, abbreviated as decentralized applications are built on blockchain – a technology that was started to secure the backends of financial systems has made its own profitable domain in the digital landscape. It is now delivering material financial and economic value and presenting solid business cases in several tech and diverse industries.
What are dApps?
Decentralized applications are developed on blockchain strings or peer-to-peer networks. Building onto their decentralized nature, they exist on remote P2P networks instead of a single computer or laptop. Because of the popularity and convenience of building, most DApps are developed on the Ethereum platform.
Advantages of Decentralized Apps
DApps are secure in terms of data retention, allow privacy during contract development, and offer the flexibility of development.
Also, all dApps conveniently execute on smart contracts. These are self-executing contracts and parties who want to enter any type of agreement can add relevant information in the lines of code. This specific code exists on distributed networks and can be viewed by everyone who has access to the code. However, these smart contracts can't be erased, modified or reversed.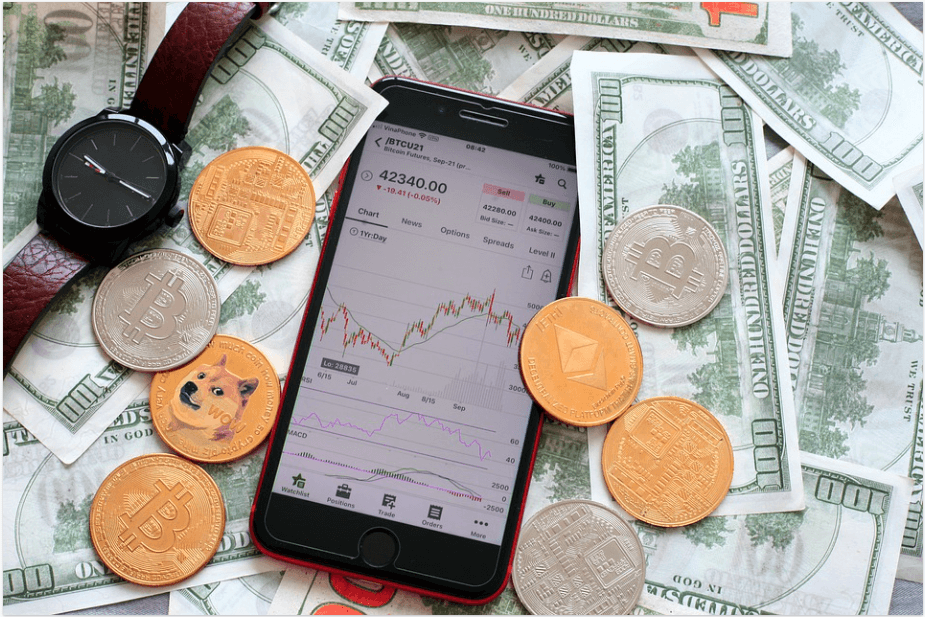 Now think of a media platform dApp that gives everyone the real freedom of expression. Such a platform, if built on a blockchain string will be accessible remotely, and any messages or updates made thereon can't be removed or altered. This irreversible nature of the dApps' code makes it censorship-free.
What are dApps used for?
There are different reasons why developers and entrepreneurs build dApps or invest in blockchain app development. They can choose to secure the backend of their applications through blockchain strings, develop a fully dedicated blockchain earning model or create a blockchain exchange called a 'dex' for simple trading. Most dApps are built in the categories of gaming and finance and present the earliest use cases for recombinant innovation in decentralized finance.
DApps can also be used to trade NFTs. Although the world is still learning how to make an NFT, it won't be long before these become common. DApps will be the major platform for such purposes. The buying, selling, and trading of NFTs will make gaming better.
How do dApps make money?
A report from Statista suggests that the worldwide spending on blockchain solutions during 2021 was predicted to be 6.6 billion USD, with banking and finance the most popular sector leveraging this tech. Like traditional mobile and software applications, dApps also have solid revenue models. Here are the 8 most widely used in the industry of decentralized applications.
A crowd sale, especially a crypto crowd sale means to offer new cryptocurrencies, strings, tokens or NFTs as an investment for capital gain. For reference, token owners can initiate a crowd sale for a new blockchain development project, a traditional non-crypto business or an ongoing business.
ICO is the sale of tokens for the value of a business, like shares in a conventional non-crypto business. Token pre-sales are also part of the ICOs.
This is a subset of crowd sales and Initial Coin Offerings. Blockchain businesses can choose to create tokens on new blockchain strings or make new, private Ethereum coins and earn capital gains.
There are platforms and digital wallets that let people pay and receive cryptocurrencies. These platforms earn commissions on a percentage basis or deduct a service charge or transaction fee against providing a payment channel.
The most common businesses in this domain are NFT game owners that release separate basic and premium features in their apps. While basic features charge little to zero fees, premium features or sponsored memberships can actually cost heavy cryptocurrencies.
Like conventional mobile apps, dApps can also earn through sponsored content like banner and video ads and affiliate advertisements.
Donation models like 'Buy A Coffee' are not yet popular but is currently used in a few blockchain applications. In this model, content producers or app owners create powerful media and provide a call-to-action button that invites users to donate multiple amounts of cryptocurrencies for exchange of utility.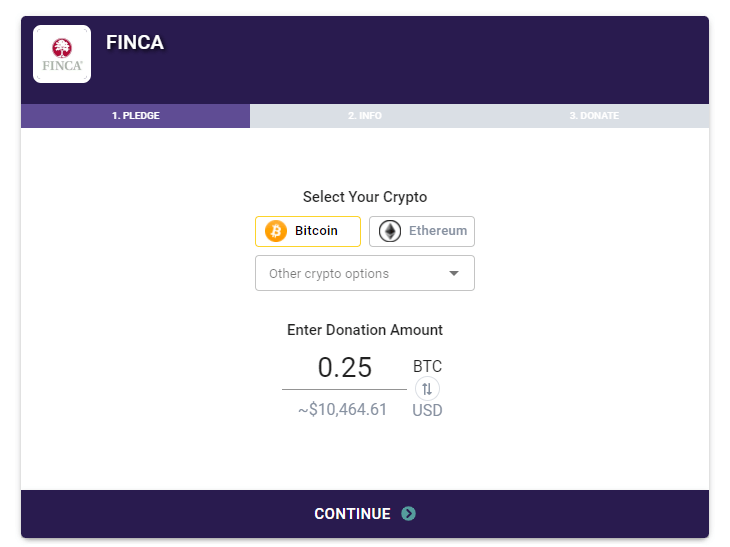 Digital goods in form of NFTs
Art, videos, trading cards and other digital downloads occupy the major part of NFTs. These NFTs can be sold on platforms like OpenSea or traded on decentralized exchanges. Currently deployed on innumerable websites, NFT development and trade is one of the most common methods used to make money with dApps.
Want to get a DApp for Your Business?
Top 9 DApps to Check in 2022
After a thorough insight on what DApps are and how they earn the profits they are envisioned to, here are the top-performing, most popular dApps of 2021 and 2022.
DApps In the Finance Sector
The first category of dApps is the DeFi – Decentralized Finance. These are applications, platforms and digital wallets that borrow and lend cryptocurrencies. These are perfect dApps for people who would like to invest their excess money or lend their Ethereum tokens to earn interest, all while making a capital gain on their crypto assets.
1. Coinbase
Coinbase is a decentralized currency exchange platform, as simple as a dex in its purest form. It allows users to buy and sell cryptocurrency, manages their crypto portfolios, schedule daily, weekly and monthly buying and selling, link their dApps to mobile wallets, and create a network to grow professionally.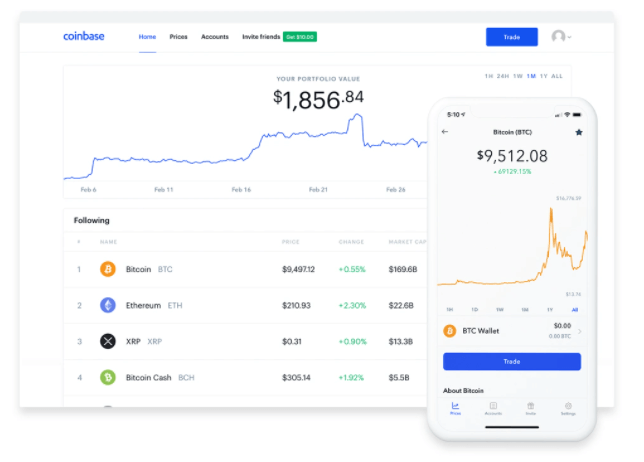 327 billion dollars worth of cryptocurrencies has been traded on Coinbase, with 73 million active users. a report suggests that Coinbase is the biggest dApp because of its daily active user's count – reaching almost 700,000 – 10 x higher than the blockchain wallet.
2. AAVE
First up in the list is Aave – an open-source decentralized platform to borrow and lend crypto-based assets for liquidity. The best thing about investing and receiving funds through Aave is that users don't have to work with middlemen or agents who would either approve the loan application or demand a commission for processing funding requests.
Aave currently has a market size of 1 billion and has introduced multiple innovations in the decentralized finance domain. Terms like Flash Loans, Stable Rates, Credit Delegation, Aave Token Balance Model are all coined by this huge money market that is about to introduce version 2 of the platform.
The new version, as the official press suggests, will provide a better user experience, enable small crypto loans with affordable gas prices to small-scale businesses and merchants, allow the facility for repayment through collaterals, fixed borrow rates, private markets, hedging, and fixed-rate tokenization.
The platform will provide a frictionless, seamless decentralized finance experience and will strengthen security and governance to safeguard the rights and assets of users associated with the AAVE protocol.
3. Uniswap
Uniswap is a DEX platform – a decentralized exchange where buyers and sellers can freely trade cryptocurrencies and blockchain-based assets. It is an open and accessible marketplace where developers, traders, liquidity providers, fund seekers, and investors contribute or apply for dApps, funding, and tokens.
Uniswap has a complete ecosystem and serves as a financial institution granting funds and research resources for developers who want to work on epic dApp ideas or dig deeper into contemporary blockchain projects.
In addition to the marketplace interface, Uniswap's ecosystem is divided into three major areas:
Governance Forum – a community where blockchain developers and engineers recommend upgrades and share world-changing ideas.
Sybil – a platform where users and community people can vote for off-Uniswap blockchain project proposals.
Governance Portal – a platform where users and community people can vote for current Uniswap proposals and view past proposals.
This DApp platform has claimed to host more than 84 million trades, with a volume of $731 billion. With a community of 4400 delegates, it allows 300+ blockchain integrations.
Furthermore, Uniswap has introduced custom software development kits and environments that make blockchain development slightly easier than it would have otherwise.
4. Rarible
Rarible is a multi-chain NFT marketplace dApp integrating Ethereum, Flow, and Tezos. According to them: it's a marketplace where anything is possible and all are welcome. The platform has 1.6 million total active users comprising traders, sole buyers and sellers, content producers, agents, auctioneers, and blockchain investors.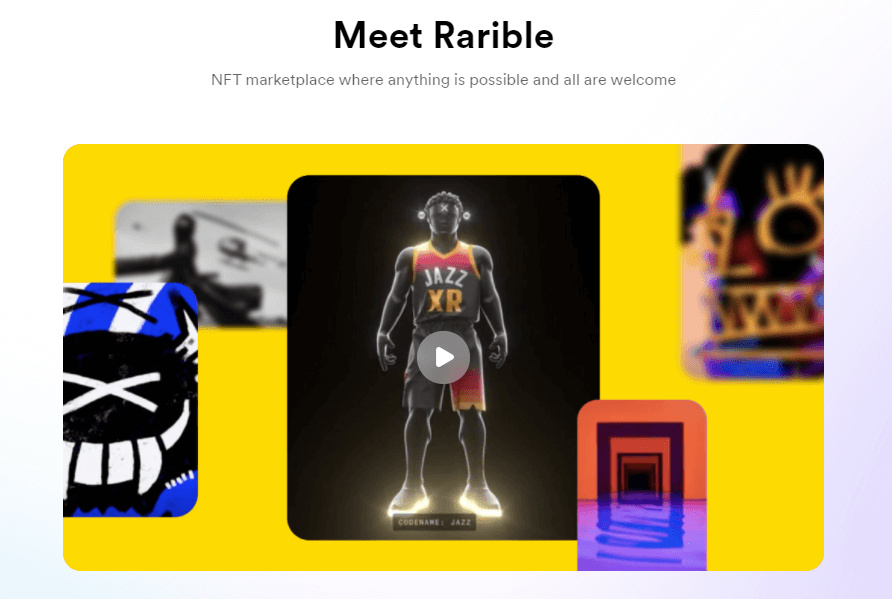 Rarible claims to have 405K NFTs created on this platform with a trading volume of $274 million. It is one of the most diverse platforms to trade NFTs including digital art, premium domain names, a news feed, messages, limited-time editions of different digital assets, music, videos and metaverse lands, and other collectibles.
As a modern marketplace, Rarible offers NFT storefronts for developers and blockchain developers to showcase and brand their new projects. Popular brands and content creators using Rarible include Lindsay Lohan, The Watcher, and Floyd Mayweather Jr. Rarible also claims to have Twitter, eBay, and Lirona NFTs.
5. Zapper. fi
Zapper is asset access and portfolio management dashboard specially for decentralized. Zapper's users get access to a dashboard where they can view, track and exchange digital assets. More importantly, Zapper is on a mission to help DeFi be widely accessible. This was done by regularly updating the learning resources on the website and helping blockchain developers integrate their digital assets on Zapper's platform.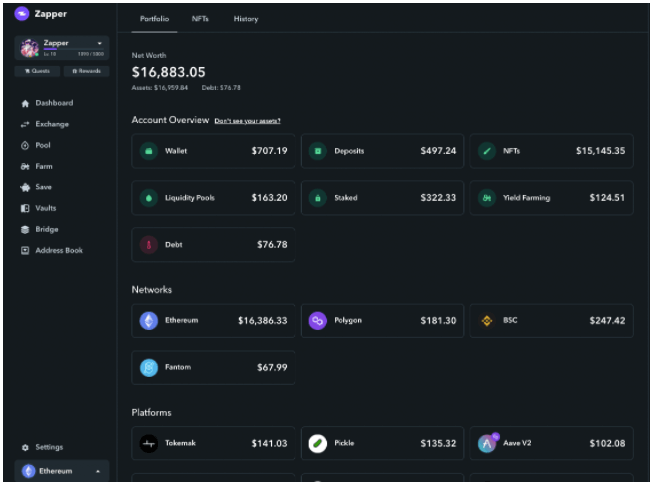 In addition to giving a 360 degree of a user's portfolio, Zapper also allows its users to view the portfolios and holdings of popular public figures and celebrities using the dashboard. Zapper claims to have 11 billion dollars invested through its platform with around 1 million active users monitoring their assets. Currently, it supports 244 DeFi platforms allowing easy integration with Ethereum, Harmony One, Fantom, Polygon, BSC, Optimism, Arbitrum, Celo, Avalanche, and Moonriver.
DApps in The Gaming Sector
After finance, the video gaming sector presents the best application of blockchain technology. While more and more game appreneurs are investing in development, here are the earliest dApp games that got immensely successful (and profitable)!
6. Zed Run
Zed Run is a digital horse racing game DApp that allows users to build a start-studded stable of NFT horses. It also acts as a mini marketplace for buyers and sellers interested in trading Zed Run NFTs.
Zed Run is integrated with Meta Mask and Open Sea – two platforms that act as digital wallets and digital marketplaces to facilitate the trade of NFTs.
Unlike other NFTs, which usually exist in digital formats like Gifs, videos, and other collectibles, Zed Run's horses are breathing NFTs. These have unique DNAs, can breed, start a family lineage, and so on. Some reports suggest that these digital horses have been sold for a higher sum than most of the real racehorses: $125,000 and $252,000.
With Zed Run, blockchain enthusiasts and gamers have created stables that are growing at a rate real stable would never grow – only that they don't have to physically feed their horses!
7. Ether Legends
Ether Legends is a blockchain-based, play-to-earn dApp with one of the most unique storylines. It is a trading card game that requires and rewards players with NFTs of specific game characters. The game has different environments and scenic imagery based on Gothic themes and Myth and Legends genre.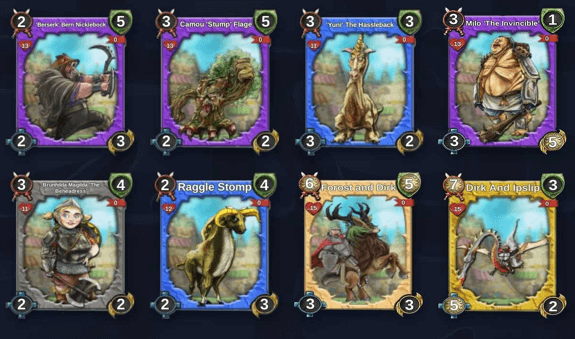 It is a cross-platform game with similar performance on Android and iOS smartphones. Players can fulfill their gaming ambitions without involving a penny of cash and linking their Ethereum wallets to transfer game and non-game NFTs. Most importantly, Ether Legends allows users to build their own characters and pick their own battles in favor or again their real-life playing partners.
8. Cryptokitties: game as well as marketplace
CryptoKitties is a blockchain-based game dApp that lets players buy, sell and breed crypto cats and kittens. Players own 100% rights to their NFT crypto kittens and can choose to build their families, gift these NFTs to friends and family, and trade limited edition kittens. The NFT kittens developed on Cryptokittens are deployed on ERC-721 tokens.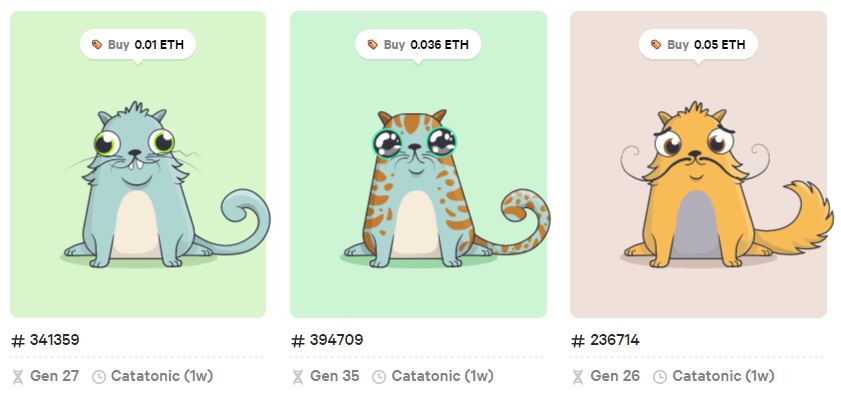 In addition to being a gaming app where players can decide unique attributes for their cats, breed them with other cats and gift each other unique digital kittens, the platform also works as a marketplace to trade more than 2 million NFTs. With around 127K asset holders on the platform, Cryptokitties has reported a volume of 67, 132.
9. EOS Dynasty
EOS Dynasty is a blockchain-based app – basically a dApp game with around 12,000 monthly active users. It is one of the earliest, yet best crypto use cases because of its player-versus-player nature.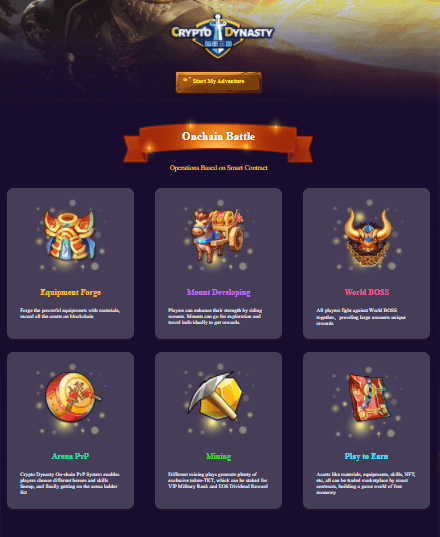 This blockchain app follows a play-to-earn revenue model quite similar to Ether Legends and rewards players with TTKs. Abbreviated as The Three Kingdoms, these are marketable NFTs and players can choose to trade the tokens or get them converted to fiat currency and deposit them in their bank accounts.
Wrapping Up…
Considering the growing interest in dApps and NFT trading, Tekrevol foresees governments and enterprise-level organizations leveraging the technology for seamless, headless secure transactions and smart contracts. After gaming and finance, business analysts at Tekrevol predict real estate, e-commerce, and art to be the next big use cases in the blockchain domain.
Interested in getting a dApp of your own?

If you too have an epic idea to disrupt either of the mentioned domains, pitch it to blockchain developers and engineers at Tekrevol and find it turning into a success story like Ether Legends and Uniswap within your stipulated time.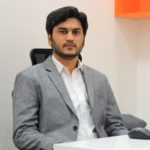 Author : Asim
Asim Rais Siddiqui is living his passion for emerging technologies and software as the Co-Founder and CTO at TekRevol. An expert in next-generation technology and software solutions, he has over a decade's worth of experience in development and enterprise digitalization.
Recent Blogs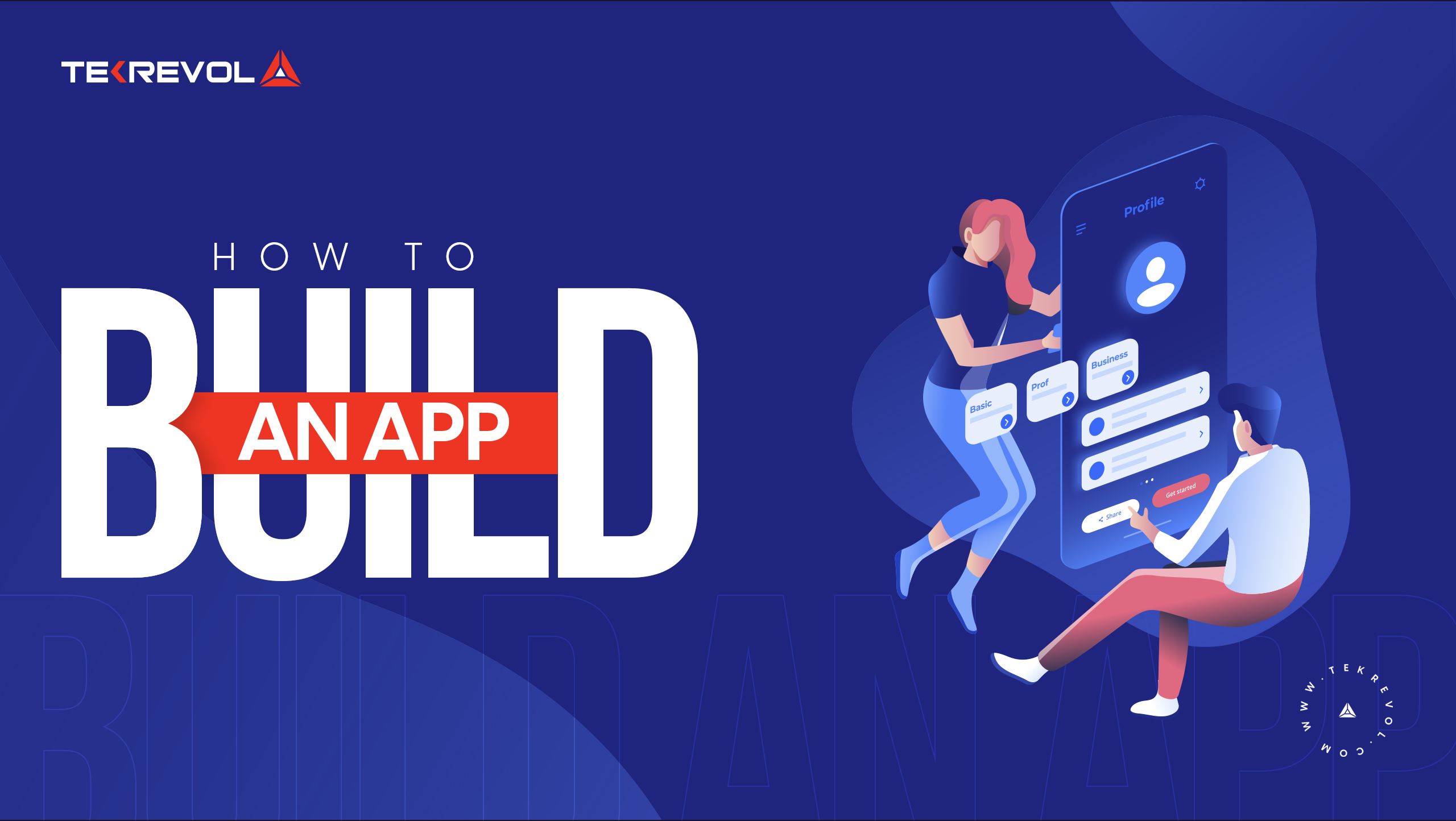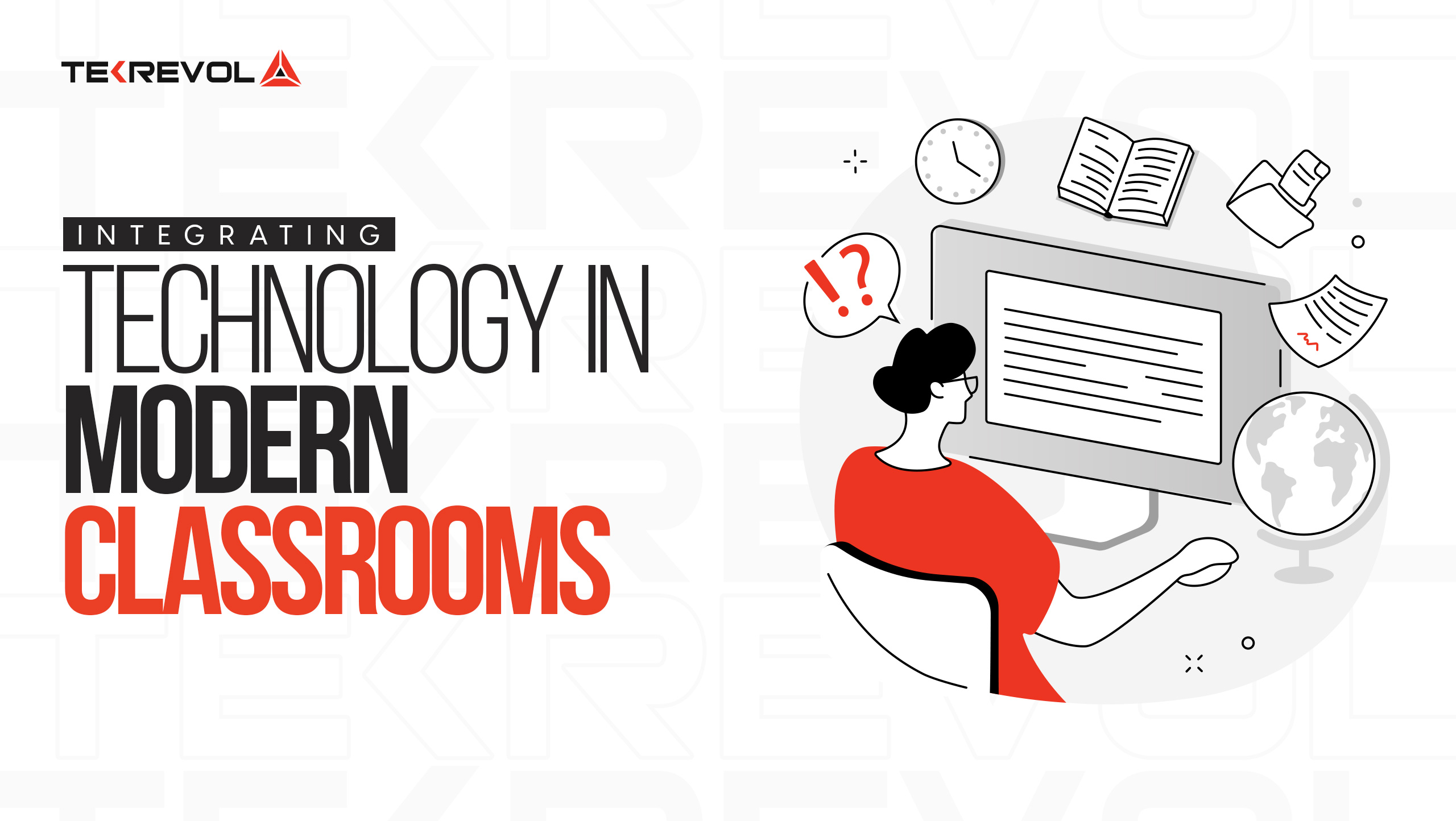 Tekrevol's Global Presence
Now expanding to multiple cities across USA, GCC region, Europe & Asia
Come meet us at a location near you!
USA
39899 Balentine Drive,
Newark, CA 94560
1301 Fannin St #2440,
Houston, TX 77002
501 E Las Olas Blvd Suite
230, Fort Lauderdale, FL
44 Tehama St, CA 94105, San Francisco
400 NW 26th St, FL 33127, Miami
740 15th St NW 8th Floor, DC 20005, Washington
CANADA
4915 54 St 3rd Floor
Red Deer, ABT T4N 2G7
UAE
Level 5, One JLT Tower 1 - Jumeirah Lakes Towers - Dubai, United Arab Emirates
Level 17, World Trade Center, Khalifa Bin Zayed the First Street, Abu Dhabi
Level 22 , West Tower, Bahrain Financial Harbour, Manama, Bahrain
Level 22, Tornado Tower, West Bay, Doha, Qatar
PAKISTAN
3/25, Block 5, Gulshan-e-Iqbal,
Karachi, Sindh 75650
USA
CANADA
PAKISTAN
UAE
talk to us
Got an idea?
Let's get in touch!
Let's discuss your project and find out what we can do to provide value.
I am interested in discussing my ideas with you for
COPYRIGHT 2023 TEKREVOL ALL RIGHTS RESERVED.