Cloud Computing in Healthcare: Top 8 Benefits & Their Impact
Author: Nabeel |
March 25, 2022 - Tekrevol Team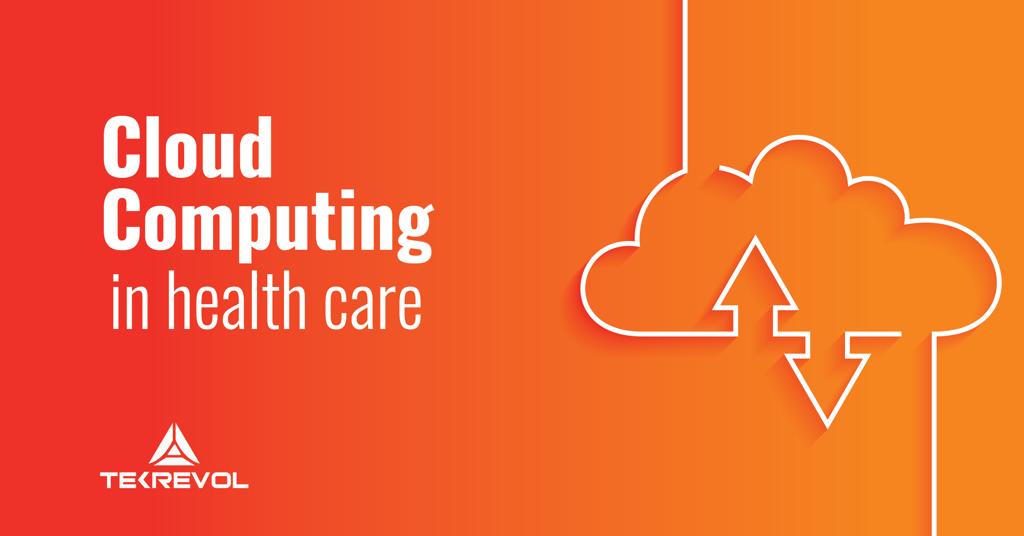 Cloud computing in healthcare is redefining operational standards just like it has standardized operations of organizations belonging to different industries worldwide.
According to research by Statista, the cloud computing segment, specifically under the umbrella of IT services, generated more than $400 billion in revenue in the year 2021.
So, it is safe to say that Cloud computing in the healthcare industry is not showing any signs of slowing down anytime soon.
But before directly getting onto the benefits of cloud computing in healthcare, let's first get on the same page by understanding exactly what deploying cloud systems in the healthcare industry means.
Cloud Technology from A Healthcare Perspective
Cloud computing, in general, is not modern technology. In fact, it was invented by Joseph Carl Robnett 62 years ago.
After constant iterations, modernization, and advancements, the technology was commercialized, and today it can be integrated into different business models to make them safer, efficient, automated, etc.
Today, Cloud computing systems and technologies are fast and provide a scalable digital space where all your data can be stored safely on servers. All this data stored can be accessed remotely anytime and anywhere.
Another imperative reason for the viability of cloud computing technology is that the global dynamics of harnessing the power of data have changed since humanity has understood the importance of data.
Hence, end-to-end healthcare app development and other similar services like wearable tech development in healthcare are integral to the cause of collecting data for the betterment of mankind, and amid the entire process, cloud computing technology plays an integral role.
Moreover, here is a chart that entails information about the current cloud computing leaders in the market:
Source: Statista.com
The future is the cloud. Take the leap today, built a cloud-backed mobile app.

The world is progressing fast, and the cloud is one of the catalysts driving technological change. So instead of further refining your cloud app idea all by yourself, schedule a free consultation session with our cloud technology experts and get expert advice.
8 Top Benefits of Cloud Computing in Healthcare
Let's walk through some of the benefits cloud computing has to offer.
1. Healthcare Cloud Computing Makes Medical Collaboration Easier
Healthcare cloud computing enables us to perform operations that are otherwise very tough.
The round-the-clock availability, easy storage, and fast speeds make all of this possible.
The patient care standards across the region could significantly benefit from this advantage, given that constant communication and sharing of information would help healthcare institutes to serve patients in an improved manner.
Additionally, patient history management through electronic records would allow hospitals and other organizations to share all this information with pertinent people.
2. Effective EMR Management
EMR or Electronic Medical Records is a decades-old phenomenon.
It helps healthcare professionals in managing the patient records and all other pertinent records.
The latest federal law requires such medical facilities to present the effective use of EMR.
Through the use of cloud computing, managing the EMR and improving the quality of medical services is convenient.
From the safety and security of the data to the efficiency of the processes, the use of cloud computing allows for improved services for all.
Once deployed, the cloud systems can be easily be updated by doctors, management professionals, and nursing staff.
All the federal regulations can easily be implemented through a comprehensive system.
3. Achieving Optimal Security Through Cloud
Yet another amazing benefit that organizations could surely use is the optimal security benefit that comes intact with cloud technology.
Whatever your core purpose of deploying cloud computing technology in your organization is, you'll still get optimal security for your data and files round the clock.
Getting the high-security aspect of the cloud by your side is important given that rising cyber threats are increasingly becoming the talk of the town.
However, with cloud technology, you can improve the data security standards and mitigate cyber security risks.
Furthermore, the availability of modern techniques with effective implementation can allow a healthcare organization to protect the patient's records.
4. A Cost-Effective Way to Increase Your Data Storage Capacity
Storing data these days is already pretty convenient, and with the addition of the cloud, the process becomes seamless.
With healthcare cloud computing, you'll not only get a seamless way of saving critical information but also a cost-effective data one.
The reduced data storage costs for healthcare records allow for better decision-making and help in investing in other avenues.
Moreover, cloud service providers overtake the responsibility of maintaining and keeping the cloud infrastructure running while the organization's C-suite can focus on other imperative aspects, i.e., scalability, growth, or revenue.
5. Getting Scalability Through Cloud Computing
The convenience to scale and implement processes at the minute levels is perhaps the most decorated benefit of cloud computing in healthcare.
The healthcare cloud computing technology is built in such a way that no matter what you want to build, you can conveniently scale it.
The upgradation or updating of systems, processes, and methods can be implemented to bring in new ideas to scale beyond means.
Cloud-based systems help organizations to have complete control over their data storage, access, management, and everything else.
This means the capacity of these systems can be managed as well and pushed to the limits whenever necessary.
6. Modern Avenues for Big Data Applications in Cloud Computing
Big data is a modern phenomenon that helps in managing and performing operations on the data collected.
To implement big data applications in the healthcare industry, cloud computing can surely come in handy.
The adoption of such technologies can enable improved cloud-based data solutions.
The use of big data applications can help fast-track illness management and discovery and find the relative patterns more easily.
The huge amount of data can be used to run experiments and find out what proves to be more effective in the long term.
Moreover, with the introduction of cloud computing in healthcare, more data can be collected. Not only this, the data can be sorted and structured in a useful manner.
Later, it can be used to drive relevant results and extract information to base the future decisions.
7. Improved Research & Analysis Through Cloud
Cloud computing can be employed to collect, store and access data of various kinds.
Later, through analyzing the data, various types of information could be extracted. The healthcare cloud computing avenues could really ramp up the research measures.
However, there might be a few challenges. Cloud computing technology is now widely employed in the healthcare sector.
But research is something that is being done at a very small scale. That is where the organizations will have to push the limits to accomplish better.
8. Extensive Data Sharing Capabilities
Another advantage of cloud computing in healthcare sector is the maximum security for the patients and the healthcare professionals.
It is true that some information might not be critical.
However, most of the information is indeed sensitive. It cannot be delivered or handed over to unauthorized personnel.
Healthcare cloud computing allows extensive patient safety in all conditions.
This can also be in regards to having a complete patient history.
With this, a patient can be appropriately treated and offered medications that are more suited to them.
The biggest advantage of cloud computing can be the data sharing and interoperability of the data for the greater good.
No matter where you go for the treatment, your EMR can always help you find the best way to get served. The power of cloud computing in healthcare cannot be neglected.
Do you have a cloud-enabled mobile app idea?

TekRevol has the right resources and experience to provide you with all that you need to make your app a success. Manage everything through one app. Get started today!
Some Useful Cloud Computing Applications
There are multiple cloud computing applications that are employed by various organizations worldwide. Let's have a look at them.
IaaS: IaaS or infrastructure as a service is a cloud service that allows you to store data, networking, computing capacity, and much more through the pay-as-you-go model.
PaaS: PaaS or platform as a service is a cloud service that provides a complete platform to the users with all the necessary resources, including complete hardware, software, and infrastructure.
Cloud Storage: Cloud storage is the type of storage where you can store, retrieve, and access your files that will always be available and accessible at high speeds and options to scale.
Hybrid Cloud Services: This is the kind of service that allows an organization to connect on-premises cloud services with any third-party cloud service and merge it into a single infrastructure.
Big Data Analytics: Many might not realize, but big data analytics is a significant cloud computing application that helps in dealing with structured and unstructured data for various purposes.
Data Backup: Data backup has always been a tiring and time-taking process, but cloud computing has made it much better, with exquisite end-to-end performance.
Disaster Recovery: Disaster recovery or DR has been made possible through cloud computing which helps in faster recovery as compared to the conventional disaster recovery methods.
Development & Testing: Cloud computing provides comprehensive development and the testing environment by providing all the resources and functions with ease.
The Use of Cloud Computing in the Healthcare Industry
Cloud computing and healthcare can be used for various purposes. The uses of cloud computing in the healthcare industry are many, and these can help in managing and storing data.
Moreover, one can also easily access data from anywhere, and with appropriate rights, one can also perform various actions.
So, if an organization or multiple organizations rely on expensive data centers, cloud computing in the healthcare industry can help you solve all your worries.
Cloud computing technology can help build flexible and high-performing systems. Also, security is a grave concern these days, but cloud computing technology solves that problem easily.
According to a report, more than  93% of organizations in the healthcare industry have embraced digital change. There are some organizations that are in the process of achieving the feat.
Cloud computing in healthcare has already been deployed in more than 75% of the companies.
Cloud technology is enabling the healthcare sector to expedite the digital transformation process. The technology is not only assisting them in improving the healthcare processes but also ensuring better management.
The need for enhanced and more capable systems and processes has surfaced after the global pandemic.
Moreover, the EMR records can be managed through healthcare cloud computing and stored securely using the latest techniques and methods.
This will be easier and more cost-effective when compared to traditional data storage and management.
Among many advantages of cloud computing is the one that can be extremely useful for the future.
The leverage to utilize artificial intelligence and machine learning is an option that can help sort, structure, and use data for various modeling purposes.
Explore what there is for you, build your own app.

Tekrevol makes building a feature-rich mobile app highly convenient. Get in touch with us and discuss your project's idea. Explore the unending possibilities of the digital.
The Long-Term Impact of Cloud Computing in the Healthcare Sector
Cloud computing in healthcare sector has proven to be useful in many ways. From improving the efficiency of the system to delivering the quality – cloud can do it all.
In the long term, it can help uplift the healthcare system. Cloud computing in healthcare has become a dire need that the world needs.
The changing requirements of the modern world can be completely met by implementing cloud computing in the healthcare sector.
The end-to-end implementation can rapidly transform and elevate the service and management standards.
Conclusion
The healthcare sector is one of those sectors necessary to keep the world running and keep it away from panic. The need for improved performance across the healthcare system is imperative.
The significance of cloud computing in healthcare is high, and hence, the world needs to move fast and invest in the cloud to make the technology safer.
Cloud computing technology can be easily incorporated into mobile apps. In case you want to learn about some mobile healthcare applications. A cloud-based healthcare mobile application can be a handy tool.
It can have all the necessary features and functions that a hospital or an organization might need.
Tekrevol hires the top 1% of mobile app experts that have significant work experience in working for the top corporations around the globe.
Our project managers ensure that you get the best app made with ultimate perfection. So whatever idea you have in mind, you can discuss it with our project strategists to understand its potential in the long term.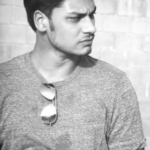 Author : Nabeel
Nabeel has a flair for strategic innovation and tech-driven transformation. He leads the Content Marketing Team at TekRevol. He thrives on exploring and sharing information about the transformative impact of technologies and strategic innovation on SMBs, startups, and enterprise-grade organizations.
Tekrevol's Global Presence
Now expanding to multiple cities across USA, GCC region, Europe & Asia
Come meet us at a location near you!
USA
39899 Balentine Drive,
Newark, CA 94560
1301 Fannin St #2440,
Houston, TX 77002
501 E Las Olas Blvd Suite
230, Fort Lauderdale, FL
44 Tehama St, CA 94105, San Francisco
400 NW 26th St, FL 33127, Miami
740 15th St NW 8th Floor, DC 20005, Washington
CANADA
4915 54 St 3rd Floor
Red Deer, ABT T4N 2G7
UAE
Level 5, One JLT Tower 1 - Jumeirah Lakes Towers - Dubai, United Arab Emirates
Level 17, World Trade Center, Khalifa Bin Zayed the First Street, Abu Dhabi
Level 22 , West Tower, Bahrain Financial Harbour, Manama, Bahrain
Level 22, Tornado Tower, West Bay, Doha, Qatar
PAKISTAN
3/25, Block 5, Gulshan-e-Iqbal,
Karachi, Sindh 75650
USA
CANADA
PAKISTAN
UAE
talk to us
Got an idea?
Let's get in touch!
Let's discuss your project and find out what we can do to provide value.
I am interested in discussing my ideas with you for
COPYRIGHT 2023 TEKREVOL ALL RIGHTS RESERVED.