The Future of Wearable Technology in the Healthcare Industry
Author: Mehreen Saleem |
October 21, 2021 -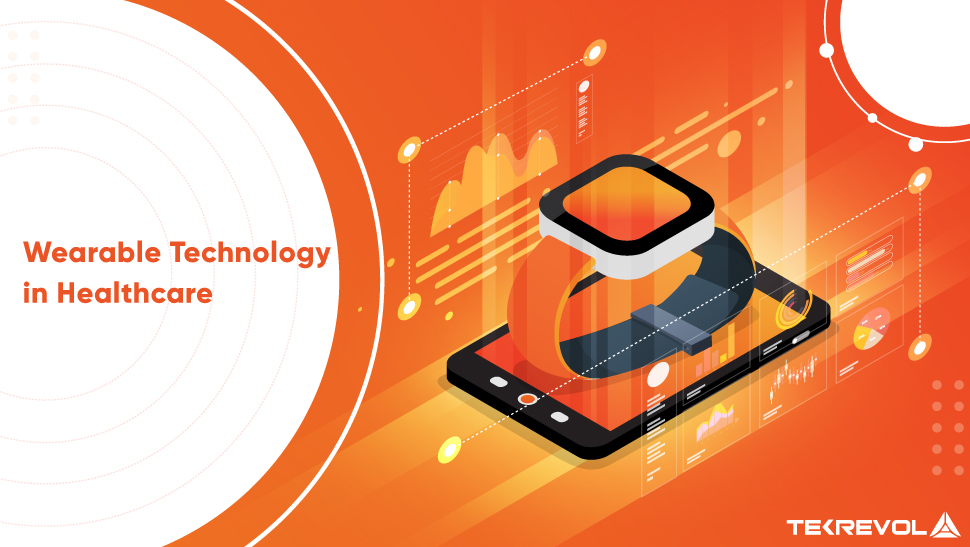 As the US population grows to a staggering number, the availability of healthcare services becomes a growing concern.
Subsequently, the sector needs robust and far-ended solutions that make healthcare services available to even the remotest areas.
That's when wearable technology comes into the picture.
Although the potential of wearable devices is still untapped, the integration of wearable technology in healthcare can enable endless options for improved healthcare service provision: access to healthcare information, clinical decision-making, and health maintenance.
What is Wearable Technology in Healthcare?
Wearable technology in healthcare, in simple words, refers to the devices and applications that users can wear and help collect health and exercise data to make informed healthcare decisions.
The devices may include Fitbits and smartwatches or other electronically powered devices that can help collect patient's health data and implement interventions accordingly.
While the likeability for wearable technologies is already flourishing among the audience, the healthcare app development for wearable devices is expected to grow further, with consumers showing significant interest in sharing wearable data.
How Does Wearable Technology Affect Healthcare?
The Association of American Medical Colleges reports that there is expected an alarming shortage of physicians and primary nurses by 17,800 to 48,000 by the year 2034.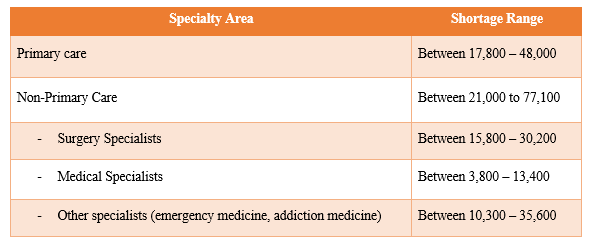 With the number of physicians available compared to the growing population and increasing health costs, wearable technologies help bridge the gap in healthcare services provision.
When integrated into healthcare services, wearable app development enables continuous monitoring of daily life's physiological, biochemical, and behavioral parameters.
As per the report by HIMSS that a majority population of healthcare professionals prefers wearable health devices to check the vitals, monitor health conditions, and track medications for their patients.
On the flip side, 54% of the users have portrayed interest in using wearable healthcare devices to track at least one health parameter.
Leveraging the technology to enable better patient record-keeping and data management, wearable devices surely revolutionize the healthcare industry.
The role of wearable health technologies in biometrics has also enabled retrieving different layers of varied information that cannot be measured directly, including sleep cycles, acute and chronic illness therapeutics, and more.
Also, biometrics and wearable technology help detect and identify physiological anomalies, such as Covid-19 and atherosclerosis, enabling better treatment and healthcare provision.
Besides, 35% of employers use health wearable devices to promote wellness programs and reduce healthcare costs.
Generating an approximate revenue of $20 billion in the wearable technology market in 2019, wearable health devices have been changing the ways to provide essential medical services.
Benefits of Wearable Technology in Healthcare
The health wearables are expected to be the innovative yet most-needed solution to improve the care quality, disease prevention, patient management, and improving mental health conditions to ensure research-backed clinical decision making.
Here are some of the primary ways wearable health devices benefit the healthcare industry;
1. Disease Prevention and Health Maintenance
In addition to significant health concerns like the Pandemic, the unprecedently growing elderly population in the US, making 46 million, is a growing health concern.
Health severities like chronic conditions, disabilities, and falls are standard in the older population; interventions to prevent these adversities have become a critical R&D topic.
Subsequently, wearable health devices can be an optimal solution to address and manage these adverse health conditions.
On a positive note, wearable devices have potentially improved the ratio of fall detection in the elderly population, enabling reduced injuries and better management.
2. Disease Management
From low-power wearable ECG devices to monitor heart rate variability to wearable sensors for Parkinson's disease and autism management, wearable device-based applications are helping in better management of diseases.
Wearable devices are also helping healthcare professionals to provide improved diabetes care by keeping track of physical activity, diet, stress and sleep, medication, and more.
3. Mental Health Monitoring
It is expected that wearable health devices can be optimally used to improve mental health management and monitoring.
Research highlights new systems can be developed to monitor mental health conditions with the help of wearable devices and machine learning techniques n
Monitoring stress patterns, heart rate signals, and audio signals can help evaluate patients' mental health conditions.
Some of the most preferred machine learning frameworks for stress monitoring include Support Vector Machine (SVM), with an accuracy of 93.4%.
4. Sports Maintenance
Wearable technologies help improve healthcare services for sports professionals.
From athletic training and coaching to matches, wearable devices have been used vigorously in maintaining athlete health.
The devices are being used to monitor and record data from jump load, jump-focused training sessions, functional movements, heart rate, and other essential information to ensure maximum performance and optimal health.
5. Research and Education
The healthcare industry keeps evolving, requiring new modifications and improvements for better patient management and care efficacy.
Subsequently, the use of wearable health devices can help in improved research and public education.
From the changing environment, role, and importance of healthcare professionals to medical science, pedagogical techniques, and many more aspects, wearable devices are expected to help with different essential healthcare aspects.
What Are Some Examples of Wearable Technology in Healthcare?
Several wearable technologies are used to monitor patient's health conditions and collect data. However, the first wireless device in close contact with the user to collect health was a wireless ECG, developed in 1980.
Subsequently, now there are several wearable devices commonly used to collect and monitor user's health data.
Here are different wearable health technologies and what they monitor;
1. Smart Health Watches
Image source: Amazon
Initially known to count daily steps, smartwatches have now transformed into smart health watches that are clinically viable with the integration of healthcare apps.
Apple's smartwatch is one of the popular smart health wearable devices approved by the FDA to monitor heart rhythms and blood oxygen saturation.
2. Wearable Fitness Trackers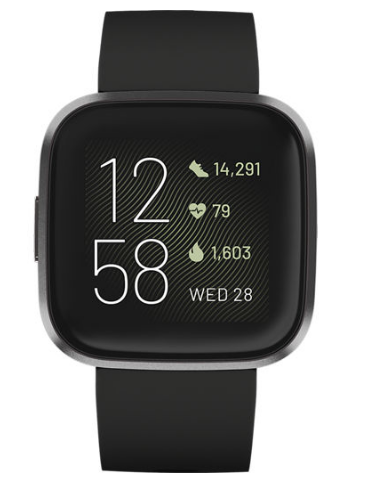 Image Source: Verizon
One of the earliest and most preferred wearable devices, wearable fitness trackers are wristbands equipped with sensors to help track users' heart rate, step count, and other physical activity.
The Fitbit instantly became a popular fitness tracking option for users with a sleek look to monitor their number of steps and daily activity.
3. Wearable Blood Pressure Monitors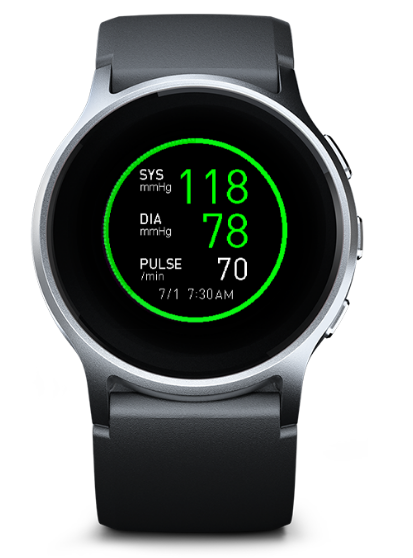 Image source: Omron Healthcare
Blood pressure monitors are another wearable device used by healthcare professionals to track patients' health conditions.
The first BP wearable device was launched by Omron Healthcare, named HeartGuide, in 2019 to monitor patients' blood pressure and daily activity, including distance traveled, steps taken, and calories burned out.
The wearable device can almost 100 readings and comes with an integrated mobile app, Heart Advisor, which transfers all the data.
4. Wearable ECG Monitors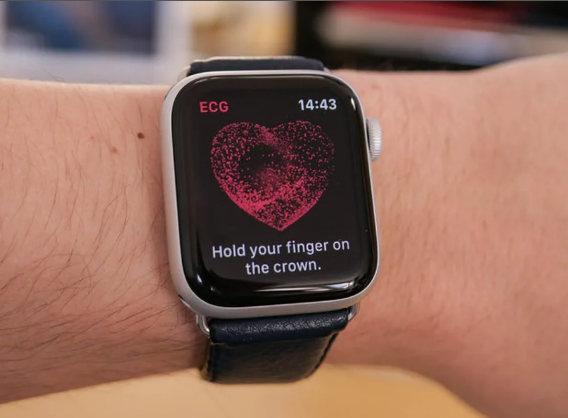 Image Source: Gear Brain
Wearable ECG monitors are commonly used to record patients' ECG readings and atrial fibrillation and send reports to patients' medical consultants.
These devices also record patient's walking, running, track pace, distance, and elevation.
5. Biosensors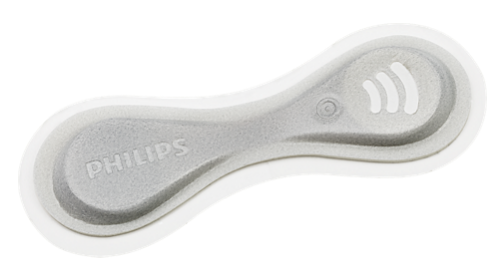 Image Source: Phillips
Biosensors are the upcoming wearable health device to allow patients to collect their health data, including heart rate, physical movement, body temperature, respiration, and more.
One of the most talked-about Biosensors is Phillips' self-adhesive patch enabling real-time data monitoring on patients. The research adds that the device has enabled 89% of patient management to prevent cardiac or respiratory arrest.
The Future of Wearable Medical Devices – What More to Expect
There's no doubt that wearable technologies and devices in healthcare will revolutionize patient management and disease control.
And this is the reason the technology is consistently surging to grow to a recognizable and preferred trend in the healthcare industry.
Also, as healthcare becomes a growing concern for people globally, most healthcare professionals are investing in mobile apps for smartphones and wearable devices.
What's more prospective for wearable technology is that approximately 75% of users believe that wearable devices can help in taking healthcare services to an extended level.
It incentivizes the conventional service provision by reducing healthcare visits and readmissions, enabling healthcare to reach even the remotest areas.
Wearable healthcare technologies are also leaping to help with mental health services and maintain employees' work-life balance.
So, the trend would influence users' lifestyles, enabling better profitability and more insights into patient data.
However, the implementation and corresponding outcomes to be observed are a matter of time.
Are you interested in investing in wearable technology for the healthcare industry?

Our team at Tekrevol can help you nurture your idea to strategize and devise the right investment plan.
Frequently Asked Questions:
1. What are wearable technologies?
Wearable technologies include electronic devices such as smartwatches, Fitbits, and more that consumers can wear. These devices are designed to collect the user's health and wellbeing data.
Wearable technology in healthcare allows patients to play a more active role in maintaining their health.
2. What was the first wearable technology in healthcare?
As wearable devices are used in close contact with the users to collect data, it enables easy data management and processing for healthcare. Subsequently, the first healthcare wearable device was a wireless ECG which was invented in 1980.
3. What are wearable technologies used in health?
Following are some of the examples of commonly wearable technology in healthcare;
Smart health watches
Wearable fitness trackers
Wearable blood pressure monitors
Wearable ECG monitors
Biosensors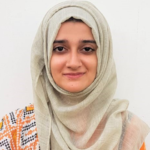 Author : Mehreen Saleem
Mehreen is an avid tech-researcher and thrives on accelerating business value by sharing her research that spans the intersection of technology to business resilience and sustainability-related topics. She's also an advocate for ensuring that every content created at TekRevol is epic.
Recent Blogs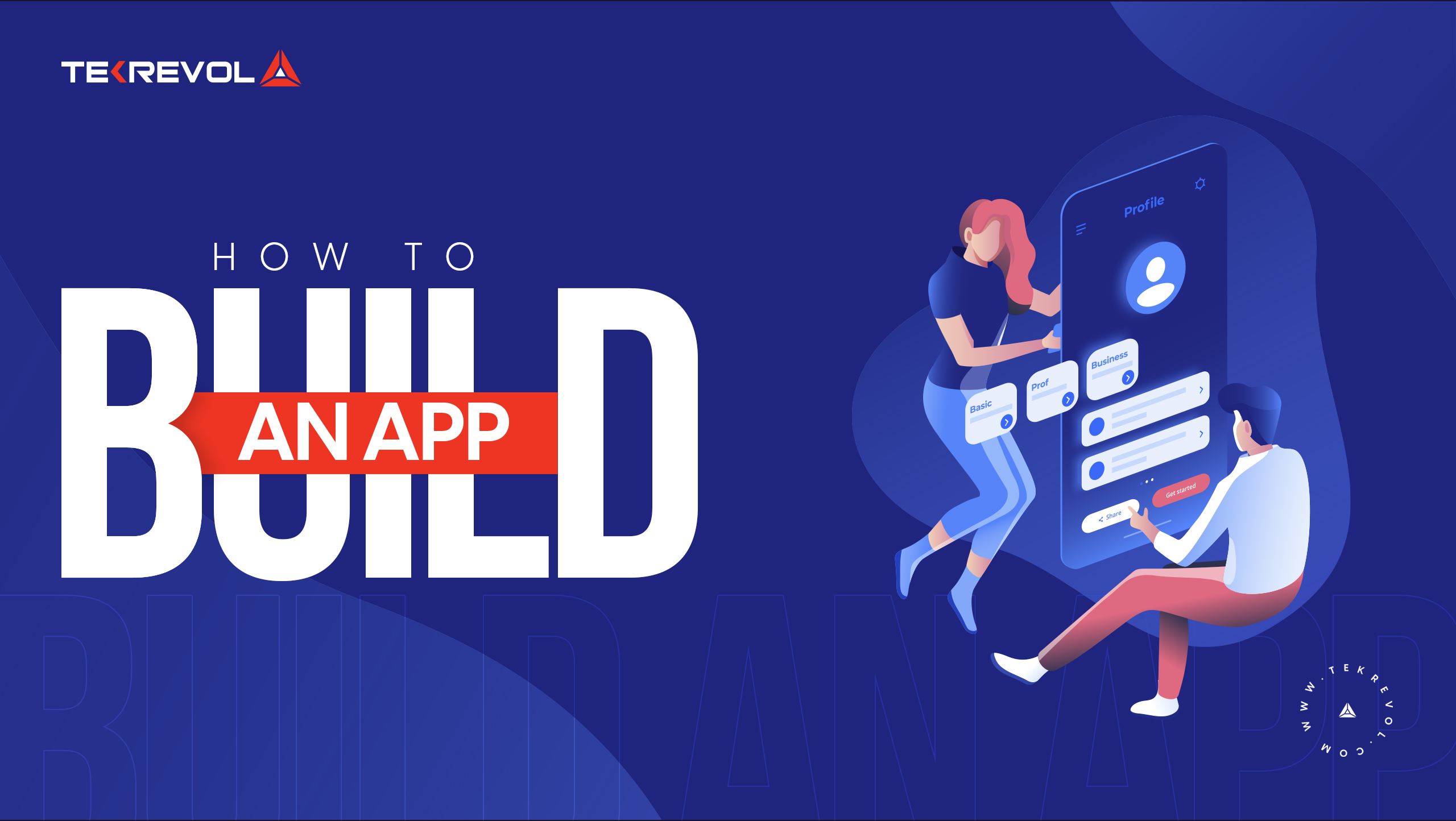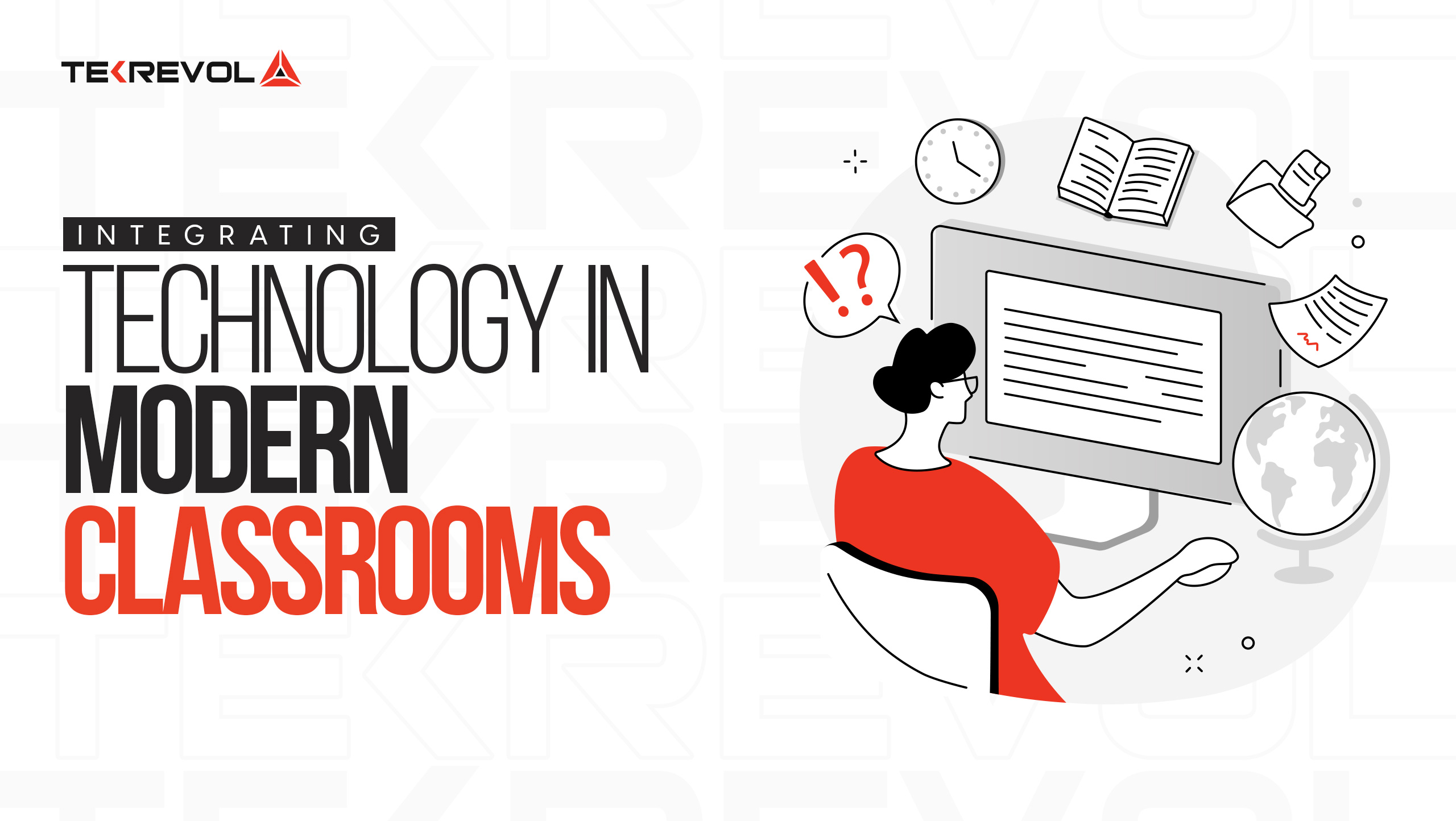 Tekrevol's Global Presence
Now expanding to multiple cities across USA, GCC region, Europe & Asia
Come meet us at a location near you!
USA
39899 Balentine Drive,
Newark, CA 94560
1301 Fannin St #2440,
Houston, TX 77002
501 E Las Olas Blvd Suite
230, Fort Lauderdale, FL
44 Tehama St, CA 94105, San Francisco
400 NW 26th St, FL 33127, Miami
740 15th St NW 8th Floor, DC 20005, Washington
CANADA
4915 54 St 3rd Floor
Red Deer, ABT T4N 2G7
UAE
Level 5, One JLT Tower 1 - Jumeirah Lakes Towers - Dubai, United Arab Emirates
Level 17, World Trade Center, Khalifa Bin Zayed the First Street, Abu Dhabi
Level 22 , West Tower, Bahrain Financial Harbour, Manama, Bahrain
Level 22, Tornado Tower, West Bay, Doha, Qatar
PAKISTAN
3/25, Block 5, Gulshan-e-Iqbal,
Karachi, Sindh 75650
USA
CANADA
PAKISTAN
UAE
talk to us
Got an idea?
Let's get in touch!
Let's discuss your project and find out what we can do to provide value.
I am interested in discussing my ideas with you for
COPYRIGHT 2023 TEKREVOL ALL RIGHTS RESERVED.