What Are Healthcare Solutions, & How Are They Changing The Digital Landscape?
Author: Syed Abuzar Mehdi |
April 19, 2023 -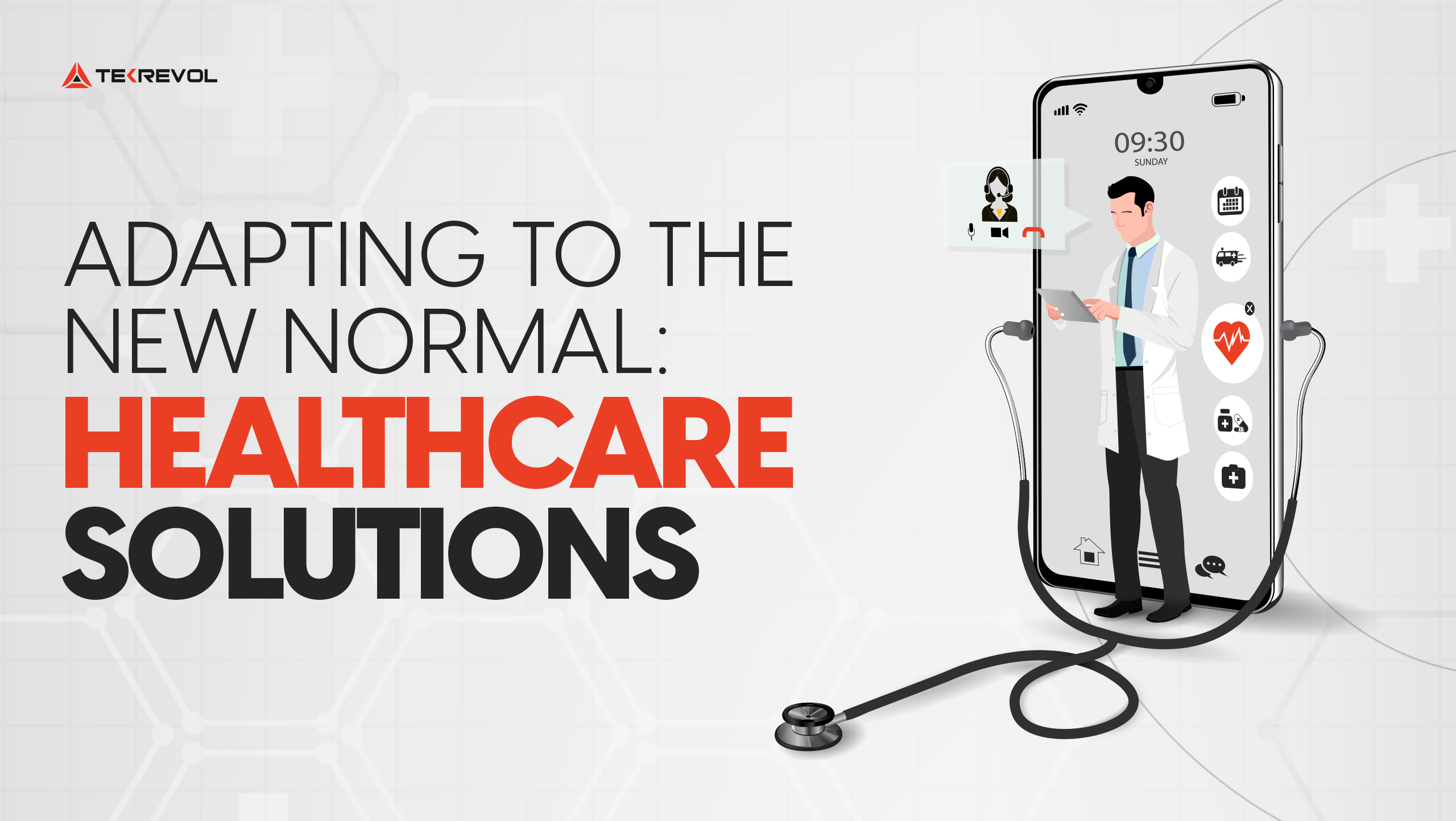 Our world underwent extreme changes after the COVID-19 episode, and healthcare industry boards moved towards novel solutions for unprecedented problems.
As different organizations steered through the Pandemic, the social order discovered that success would rely more on partnership, modernization, and digital revolution to outscore the competition.
To complement these systems for enhancing efficiency, healthcare systems might need the addition of healthcare solutions management software to keep an eye on all the on-going healthcare activities.
By using facility automation in medical centers and existing healthcare systems, they will most likely experience transformation, succeed, and thrive, even in any unprecedented situation such as COVID-19 Pandemic.
Users can also save a great deal of time with the help of healthcare solutions applications. Following is a representation of potential time saved per year for medical activities using telemedicine in particular countries worldwide in 2023.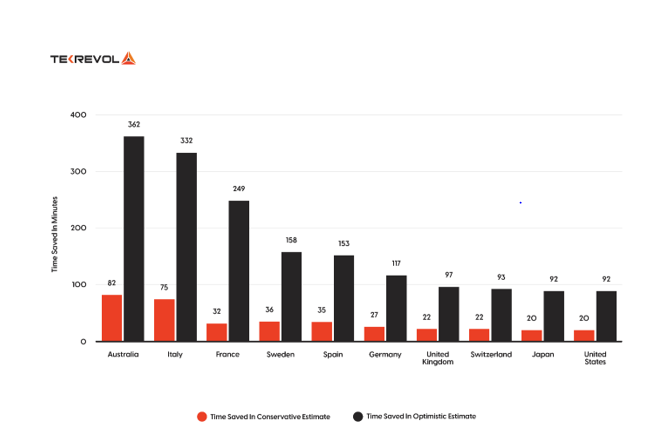 The Role Of Healthcare Solutions In The Digital Landscape
COVID-19 made us realize as a society that things can shift towards the worst in no time. It uncovered weaknesses in all industries, especially healthcare organizations worldwide, as it exposed the issues with equipment, medical staff and patient wellbeing, medical and health data accessibility, and infrastructure.
It was believed that companies associated with health could not independently rely on their capacities and supply chains to succeed, so these organizations had to embrace a collective approach.
This approach took them towards partnerships with solution providers and entities that are experts in problem-solving to address these gaps with innovation.
An expert medical solutions team can facilitate the whole process with the help of a revolutionary health IT solution software that enables organizations to work together more proficiently and address their liabilities.
A Comprehensive Impression Of Healthcare Solutions in Modern Society
Solutions for healthcare  rely on the different services, products, and technologies that enhance the quality, accessibility, and delivery of healthcare and medical services.
These solutions can vary from previous to current healthcare practices, such as clinics, hospitals, and care-providing bodies, to revolutionary healthcare techs, such as health applications, telemedicine, and wearables.
The importance of medical healthcare lies in the aptitude of providers to enhance healthcare results, improve patient interaction with medical professionals, and reduce costs.
With healthcare solutions, individuals' medical and healthcare needs on community and societal levels can be addressed. These solutions can offer disease management, accurate and timely diagnosis, and better communication between patients and healthcare providers.
However, the healthcare and medical industry has to constantly seek new opportunities to grow and adapt to new challenges, despite the critical role it plays already.
The growth in the healthcare solutions sector is projected to reach $60.72 billion in 2023.
Different factors, such as rising medical healthcare costs, advancement in technology, and aging populations, are driving transformations in this industry, which in turn is leading to the evolution of new healthcare solutions with unique selling points.
We will now explore and learn the different types of healthcare solutions, the technological developments driving their progression, and the ever-changing healthcare landscape.
We will also understand the consequences of these variations for medical and healthcare providers, patients, and society in general.
Are you looking to Develop an App for enhanced Healthcare Solutions?

Look no further! Our experienced app developers specialize in crafting custom Healthcare mobile apps that will bring your vision to life.
Beyond Band-Aids: The Benefits and Limitations of Traditional Healthcare Methods
Traditional medical and healthcare methods denote the in-practice and orthodox solutions of healthcare delivery, which have been used for the past few years.
These healthcare solutions have become stereotypes of this industry and are administered through hospitals, clinics, and care providers such as physicians, nurses, specialists, and hospital staff.
This approach is more focused on disease treatment rather than prevention in the first place.
Consumers of traditional healthcare solutions can access these services through conventional channels with their expectation of receiving treatment, diagnosis, and proper medication to treat their symptoms.
This system promotes a fee-for-service model, and healthcare providers are paid for the services they administer.
The traditional healthcare system includes emergency care, inpatient hospital stays, surgeries, appointments, home visits, etc. In this model, medical professionals undergo extensive training and education to provide necessary patient care.
This ensures patients get quality service and care from a capable medical professional who can diagnose and treat their illnesses and diseases with medication.
However, despite many advantages, traditional healthcare solutions also have many limitations. One of the main limitations is the focus of healthcare professionals on treatment rather than prevention.
They also tend to stay reactive instead of applying an approach to be more proactive. This means that a consumer will only seek help if they have fallen ill. This approach increases costs and takes longer to recover, with unpleasant consequences for the patients.
Another limitation of traditional healthcare solutions is their inaccessibility to a specific portion of the population, specifically in remote areas, as they have inadequate or limited healthcare facilities.
Revolutionizing Healthcare Solutions: Exploring digital transformation and Emerging Solutions
Due to the ongoing digital transformation, the medical and healthcare industry is going through massive changes with developing technologies and evolving solutions.
From virtual consultancies, telemedicine, and AI-powered diagnosis and cure, digitalization is making healthcare more affordable, accessible and efficient for patients and healthcare providers alike.
Developing healthcare technologies and solutions rely on new and improved products. These solutions result from our challenges before and during the COVID-19 Pandemic.
Their main focus is to make healthcare solutions accessible to all in a cost-effective and patient-centered manner.
Together with a revolutionary approach, these healthcare solutions can improve healthcare delivery, availability and quality.
The purpose of this shift in the medical and healthcare industry is to provide cutting-edge healthcare solutions for modern needs and reform healthcare with revolutionizing integration solutions.
It uses the approach of implementing a lifestyle for the user where the disease is prevented before it occurs.
Some instances of emerging healthcare solutions include health apps that are cloud-based, telemedicine, digital nursing, fitness health-tracking through wearable devices, and genomic testing.
These instances can streamline the lengthy healthcare processes, which can reduce the total associated costs and the need for hospitalization.
The Cutting-Edge Technologies Shaping the Future of Medicine by Healthcare Transformation
Technological advancements have led to the transformation of the healthcare industry, with revolutionary solutions shaping the future of medicine.
From personalized medical treatment to genomics, robotics, and AI-powered diagnosis, these top-notch technologies are shaping healthcare delivery, enhancing the patient experience and reducing costs.
Some instances of integrating cutting-edge technologies in healthcare include 3D printing of medical devices, robotic surgeries, Electronic Health Records (EHRs), Computed Tomography (CT) scans and Magnetic Resonance Imaging (MRI).
These advancements in healthcare offer significant advantages, such as increased patient safety and life longevity, enhanced accuracy and efficiency in diagnosis and treatment, and easy access for medical experts to patient history.
At the same time, medical imaging technologies offer comprehensive and accurate images of the body to help in diagnosis and treatment.
Looking to Hire Healthcare App developers?

Contact us now. Hire our skilled app developers and get your Healthcare Solutions app developed.
Adapting to the New Normal: Navigating the Shifting Landscape of the Healthcare Industry
The medical and healthcare industry has undergone radical changes driven by all the factors we have discussed until now in this article.
The shift in consumer preferences, changing demographics, and technological revolution have created a dynamic and competitive landscape that has enabled new entrants with better care delivery models to succeed and capture the market.
This shift has also created new opportunities for innovations and ideas. Healthcare industry professionals seek help from different entities like software and mobile application development companies to capture an edge over the competition.
One of the noteworthy changes in this industry is the move towards value-based care, where healthcare professionals are compensated for their services based on patient results rather than the number of services delivered.
This approach engages new technologies such as remote monitoring, patient engagement, and telemedicine, empowering healthcare and medical professionals to offer high-quality care more successfully.
Factors influencing change in the healthcare industry:
Following are some factors that are affecting change in the healthcare industry:
Technological advancements: The swift pace of technological innovation empowers new care delivery methods, growing patient engagement and enhancing patient results.
Variable Demographic: The ageing population, increasing chronic disease problems, and collective healthcare requirements demand novel healthcare solutions that are more patient-centred and cost-friendly.
Increasing healthcare costs: The high price generates pressure to find new answers to bring quality care while reducing expenses.
Consumer preferences: Patients are progressively taking a dynamic role in their healthcare choices and demanding better access to data and more personalized care.
Effect of changing industry landscape on medical and healthcare solutions:
The change in the medical and healthcare industry has significantly impacted healthcare solutions as new technology and innovative care delivery models have emerged to address traditional challenges.
For instance, remote monitoring solutions and telemedicine are providing professionals to offer additional personalized care, which is more effective and efficient.
This empowers patients to take a more active role in their care and treatment process, further enabling transparency and motivating the patient to generate willpower to heal.
This shift has also opened new opportunities for growth for healthcare solution providers and other entities such as software and application developers.
This shift towards value-based care is more rewarding, as it delivers high-quality care and improves patient results.
By working together, healthcare providers, patients, and software technology companies are creating more opportunities and developing new solutions to deliver better care at a reduced cost.
Beyond the Horizon: Transforming Healthcare with Future-Forward Solutions
With new models of innovative care delivery and technology integration, the future of medical and healthcare solutions looks promising.
With digital health analysis, personalized patient-centered care enabled by genomics, and AI-powered solutions, the end of healthcare will be more accessible, effective, and efficient than ever.
Many possible trends in healthcare solutions are expected to form the industry. These include the extensive adoption of telemedicine and virtual care, big data and machine learning to advance predictive models and tailored treatments, and the integration of wearables and IoT devices to permit remote monitoring and real-time data breakdown.
The inferences of the future of healthcare solutions are substantial, with the potential to advance patient results, bring down healthcare costs, and grow medical access unprecedentedly.
But there are also fears around data privacy and security and the possibility of these solutions worsening traditional healthcare discrepancies.
It will be imperative to report these challenges and guarantee that the benefits of healthcare solutions are justifiably circulated.
Are you ready to develop the next big thing in Healthcare Solutions?

Our expert app developers are here for you.! Contact us now and discuss your custom requirements.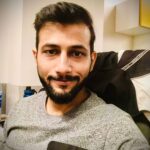 Author : Syed Abuzar Mehdi
Abuzar is a tech writer, content strategist, and mountaineer with a passion for exploring new heights in both writing and nature. With 8 years of experience covering the latest trends in technology and digital marketing, Abuzar brings a fresh and innovative approach to his writing. With his passion for writing as well as excellent research skills, he shares valuable knowledge on various IT trends.
Tekrevol's Global Presence
Now expanding to multiple cities across USA, GCC region, Europe & Asia
Come meet us at a location near you!
USA
39899 Balentine Drive,
Newark, CA 94560
1301 Fannin St #2440,
Houston, TX 77002
501 E Las Olas Blvd Suite
230, Fort Lauderdale, FL
44 Tehama St, CA 94105, San Francisco
400 NW 26th St, FL 33127, Miami
740 15th St NW 8th Floor, DC 20005, Washington
CANADA
4915 54 St 3rd Floor
Red Deer, ABT T4N 2G7
UAE
Level 5, One JLT Tower 1 - Jumeirah Lakes Towers - Dubai, United Arab Emirates
Level 17, World Trade Center, Khalifa Bin Zayed the First Street, Abu Dhabi
Level 22 , West Tower, Bahrain Financial Harbour, Manama, Bahrain
Level 22, Tornado Tower, West Bay, Doha, Qatar
PAKISTAN
3/25, Block 5, Gulshan-e-Iqbal,
Karachi, Sindh 75650
USA
CANADA
PAKISTAN
UAE
talk to us
Got an idea?
Let's get in touch!
Let's discuss your project and find out what we can do to provide value.
I am interested in discussing my ideas with you for
COPYRIGHT 2023 TEKREVOL ALL RIGHTS RESERVED.