Looking to Hire iOS Developer? Here's Everything You Need to Know
Author: Muhammad Bin Habib |
March 3, 2022 - TekRevol Team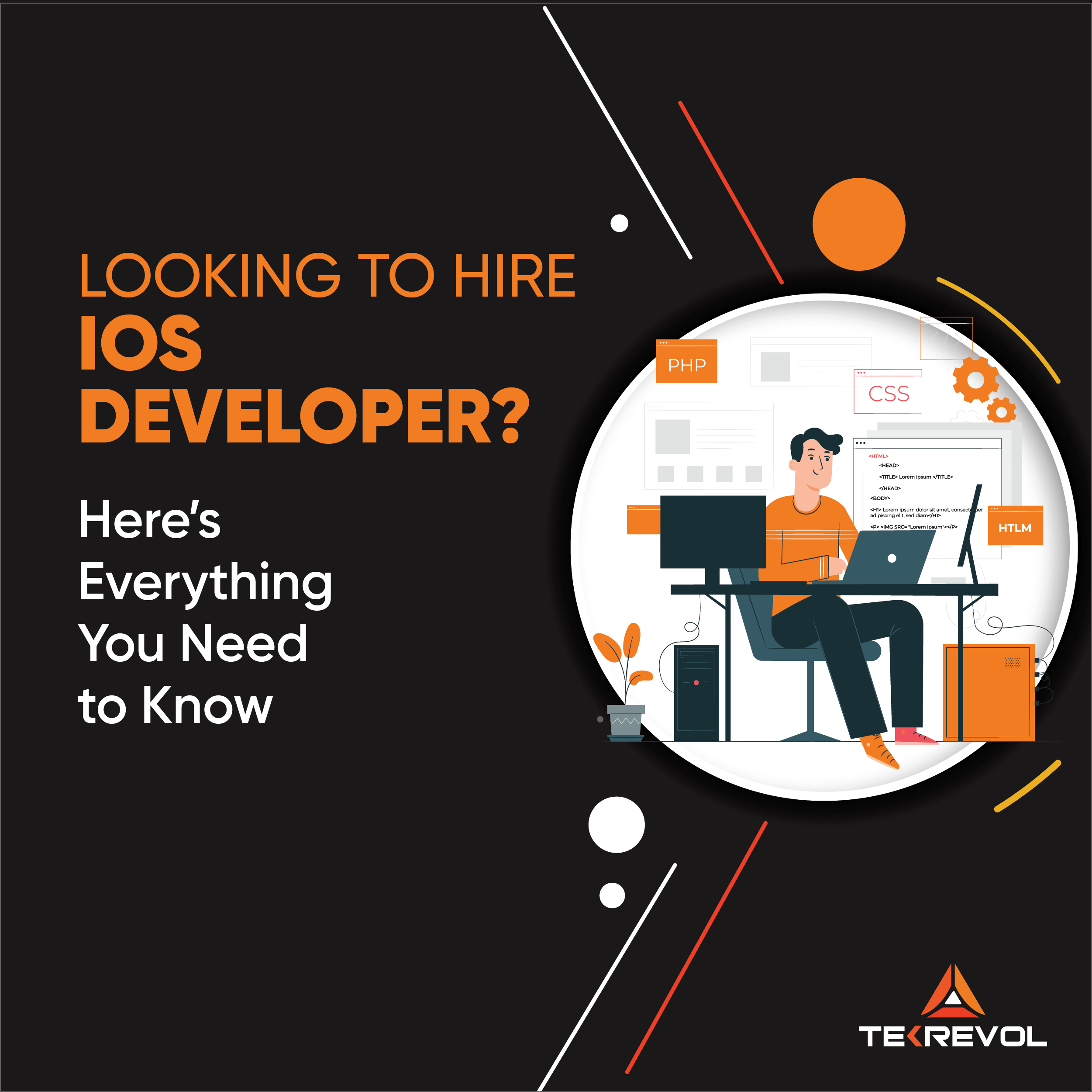 If you decide to develop a mobile app, you have two main options: iOS and Android. For this, you either need to hire android app developer or iOS app developer with relevant experience.
These two operating systems have the biggest market share in the smartphone and mobile app industry. With Android being the leader, offering more affordable options, iOS is considered a more premium segment.
iOS is the second most popular and used operating system used worldwide, having more than 25% of the market share. While this number may be significantly less than Android, it still accounts for a vast audience around the globe.
Apple's CEO unveiled that there are more than 1 billion iPhones worldwide, and this number is increasing every day. The popularity of iPhones has increased significantly over the past 4-to 5 years; hence the demand to hire iOS app developers has increased as well.
iOS audience is also considered one of the most loyal audiences in all the tech arenas. One major factor that contributes to their increase in loyalty is the simplistic UI of iOS devices and the iPhone mobile apps.
iPhone app developers are in great demand worldwide, and mainly for the reason, that iOS devices generate significant revenue. The gross revenue of the Apple App Store spiked from 38 billion US dollars to 85 billion US dollars. This was a growth of 120% in a matter of just four years.
So now that you know the importance of iOS apps, their profitability, and more, let's dig deeper to find more specific details regarding iOS app development.
1. What to Know Before Hiring iPhone App Developers?
Whenever you are looking to hire iOS developer and or just developers in general, there are a few checkpoints that need to be considered. Below are some of the factors that must be known before you hire iOS app developers.
· Experience
Once you have made your mind about hiring someone for any mobile app development job, experience is the first thing that you must look at. When you talk about iOS app development experts, there are various experience levels.
These can either be junior iOS application developers, mid-level iOS app developers, or senior iOS app experts. You will have to choose the resource with the right experience level. This will ensure top-level productivity and improved efficiency. A team with a variety of experiences and capable leadership usually works the best.
· Expertise
While experience is important, significant expertise is another crucial factor that must be considered. This is because every experienced iOS mobile app developer company cannot be an expert, and that is why you must gauge them in multiple.
If you have contacted a company for iOS mobile app development, a great way to know if they are the right choice is by looking at their processes and comparing how efficient they look when compared to others. You can also have a look at their team page to know how able their iOS mobile app developers are.
· Past Projects
Another aspect that you must not skip looking at is the past projects or the portfolio. It is probable that whenever you are finding an app development company, you have an application idea in mind.
You can check if the app development company you have chosen has the relevant development experience or not. Whether you are looking for healthcare app development, automotive app development, or eCommerce app development, having a related portfolio is a big plus. It makes the decision-making process a lot easier.
Do you want to convert your app idea into an iOS App?

Get started today.
2. How to Find & Hire iOS App Developer?
Finding an iOS developer often becomes a daunting task. But before you begin your research, you need to know where you want to be. You need to identify you are looking to hire a freelancer or an app development company. Here is some detail on the matter.
· Freelancers
If you are looking to hire a freelance app developer, there are various online platforms that can help you with finding your desired individual. However, when it comes to development, hiring a freelancer might not be a great choice.
You never know if you are going to get the desired deliverables, you never know about the quality, you never know the long-term value. The only benefit you get is the extremely cheap price point and nothing else. That is why you must avoid hiring a freelance iOS app developer.
· iOS Development Companies
Hiring an experienced iOS app development company is a great choice. But finding one might not be as easy as you think. There are thousands of iPhone app developers worldwide employed by leading app development companies. Below are some of the online platforms that can help you find leading companies.
          o   Clutch
Clutch is one of the leading online platforms to find companies providing varying services. You can also find the ratings for the companies. There are thousands of agencies and companies listed on the platform with numerous reviews.
The process of Clutch is a tough one, allowing only credible reviews. You can find top mobile app development companies on Clutch and choose the ones you like for your project.
         o   GitHub
GitHub is one of the leading online platforms for developers. Almost all developers around the globe visit GitHub to showcase their work and provide assistance to fellow developers with numerous development tasks. Developers also host their under-development software on GitHub.
If you search, you will easily find a number of iOS app development companies on GitHub that you can later contact and discuss your project with them. You can find the most promising iPhone app developers on this platform.
         o   GoodFirms
GoodFirms is another platform where numerous companies and agencies are listed with complete details of the services they provide. You can also have a look at the rating of the companies and the reviews given by their previous clients.
GoodFirms provides several other details as well, including the hourly rate, top services a company provides, and much more. It makes your quest to find the top-rated iOS developers significantly easier.
Tekrevol is rated 4.9+ On Most of The Platforms

Discuss Your Project with Our Experts Today!
3. Communicating Your Requirements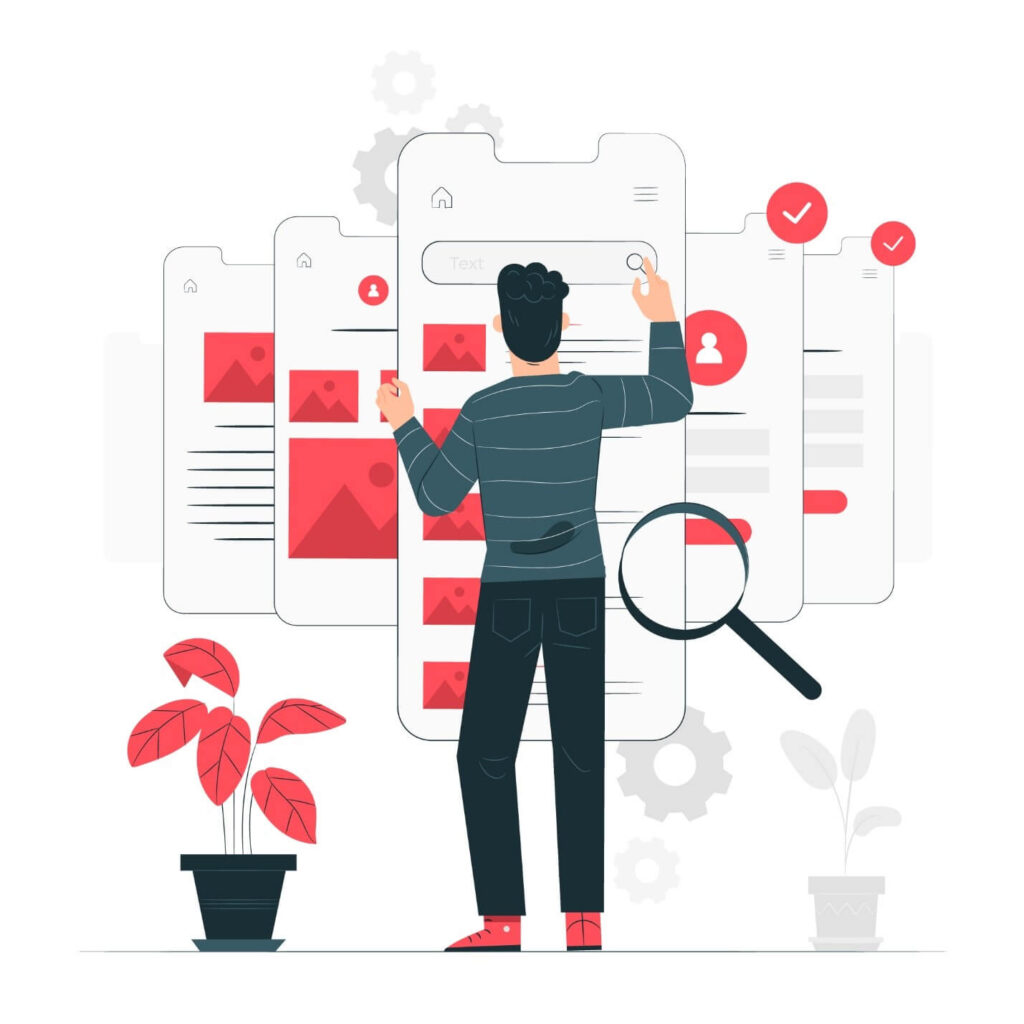 Communication is the key in every walk of life. Similarly, when you want to hire iOS app developer or a company, you must clearly convey your requirements and all the other features that you require in your iPhone mobile app. The process is fairly simple; let's have a look.
·  Convey the iOS App Idea
The first step is to convey your mobile app idea to the iOS app developers or the development company. This is essential for many reasons. First, it will give you an idea of whether your idea of an app can be developed, if yes, what are its future prospects. Moreover, you will also get to know the cost of it, which plays an important role.
·  Define Your Objective
Once you have conveyed your idea appropriately, the next step is to define your objectives. Ideas are usually vague and often consist of unnecessary stuff. When you hire iOS developer, you will have to know your objectives, and defining them will be of great help.
· List Down Functionalities
Once the earlier two phases are concluded, you should now list down all the functionalities and functions that you want in your iOS mobile application. Once you hire iOS app developer or any company, these functionalities and features will assist them in organizing the project details and aligning further proceedings.
· Prioritize & Finalize
So now that you have completed all the earlier steps and you have all the necessities in place to hire iPhone app developers, the last step is to prioritize the steps that you want to be completed first. Once prioritization is done, you can skim through all the details and finalize the process and give it the go-ahead.
The aforementioned steps are important in laying down the foundations to build a great iOS app.
4. iOS App Developer Salaries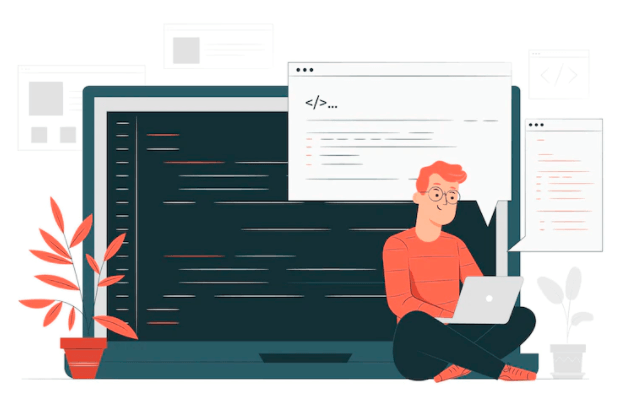 Probably the most important topic when it comes to hiring an iOS app developer. Finances are essential for any project, and that is why everyone cares the most about how much they will be paying. The pay rates for iOS developers vary with their region. Let's quickly have a look at some of the most important factors.
· Global Average iOS Developer Salary
When you hire iOS developer, you pay an hourly rate to the iPhone app developers. These figures in Asia are the lowest. On the other hand, these can be significantly higher in Europe and the Americas. The average salary that an iOS developer gets is $97,000. It can be way less or way more.
· iOS App Developer Salary in Europe
As per Glassdoor, an average app developer in Europe earns around $66,500 or €58,360. This number depicts the average base salary of iPhone app developers in Europe and countries around this continent.
· Freelance iOS App Developer Salary
If you hire a freelance app developer, you will be paying around $10 to $50 based on their experience, expertise, and project size. For medium and large-sized projects, freelancers are usually not a good option.
· iOS Developer Salary in the USA
The average iOS app developer salary in the USA is around $99,000. This base pay can start at around $60,000 and go higher than $150,000. These pay rates depend upon factors such as the technology they are working on, the relevant experience, and more.
5. Hire iOS App Developers at Tekrevol, But Why?
Tekrevol is an experienced app development company with significant experience in developing various mobile apps and games. When you decide to hire iOS developers at Tekrevol, you get various added benefits.
Let's walk through the advantages you get when you hire iOS app developers at Tekrevol.
· Our Experience
Tekrevol has been in the business for more than 8 years now. Throughout this period, we have built and launched numerous mobile applications. We have learned a lot and revolutionized many businesses. This includes apps from many industries, including games, automotive apps, healthcare apps, and more.
· Our Portfolio
When we say we have built amazing mobile applications, we mean it. Our comprehensive app portfolio portrays our brilliance. Our app projects include multiple amazing apps, including The Papp App, the Stop Vaping Challenge App, the High Def Events app, and more. All of these (and many more) apps are packed with groundbreaking features that are loved by everyone.
· Our iOS Developers
Tekrevol hires the top 1% of the iOS app developers with years of experience. Why do we do that? Because we want to deliver nothing less than the best to our esteemed clients and enable them to achieve their objectives.
· Our iOS App Development Process
Tekrevol takes pride in its indigenously made iOS app development process that helps our internal teams in easing the app development process. This tried and tested method of the mobile app ensures maximum efficiency throughout the development period.
Listen More About Our iOS Development Services from Our App Strategists!
Final Word
Among the two most famous mobile operating systems, iOS is considered more premium. The primary reason for this is the high-end prices and products of Apple. These products are targeted toward wealthy and rich people.
This is why when people look to hire iPhone app developers, they need people who understand the design aesthetics and know-how to build mobile applications that fulfill the needs and meet the requirements of a considerably wealthier audience.
Tekrevol's iOS app developers are proficient in building amazing mobile applications. We understand all the market dynamics and our past projects depict everything about us. So whether you need simple mobile applications or highly sophisticated and complex games or apps, we cover all the nodes comprehensively.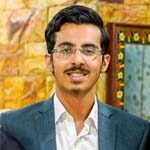 Author : Muhammad Bin Habib
Muhammad Bin Habib is a computer science graduate passionate about technology, writing, and automobiles. He writes on emerging technologies, mobile apps, cyber spheres, fintech, and digital marketing. He prefers watching documentaries covering military strategy and technology, international security, warplanes, and reading books that fall under the same domain in his leisure time.
Recent Blogs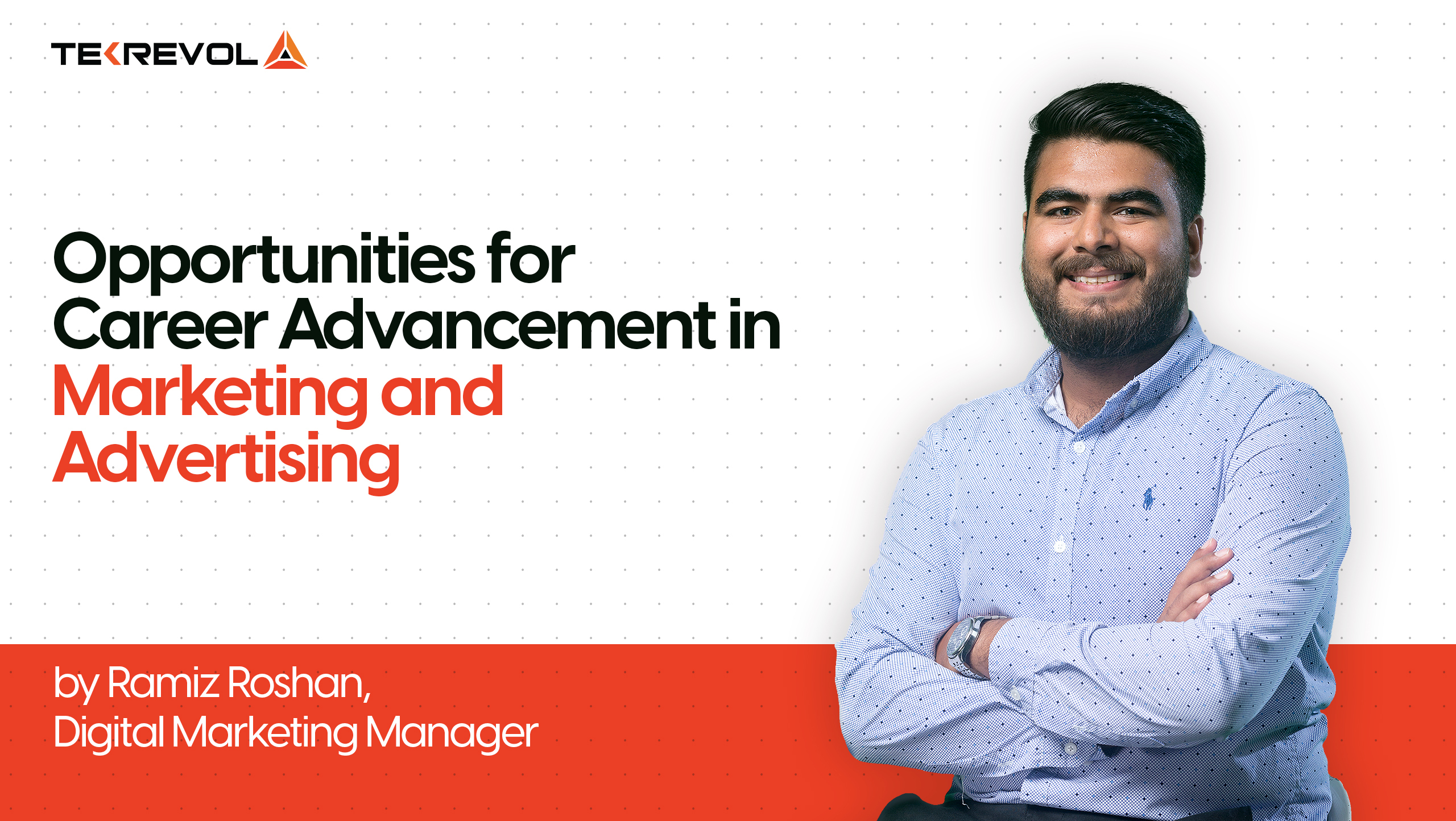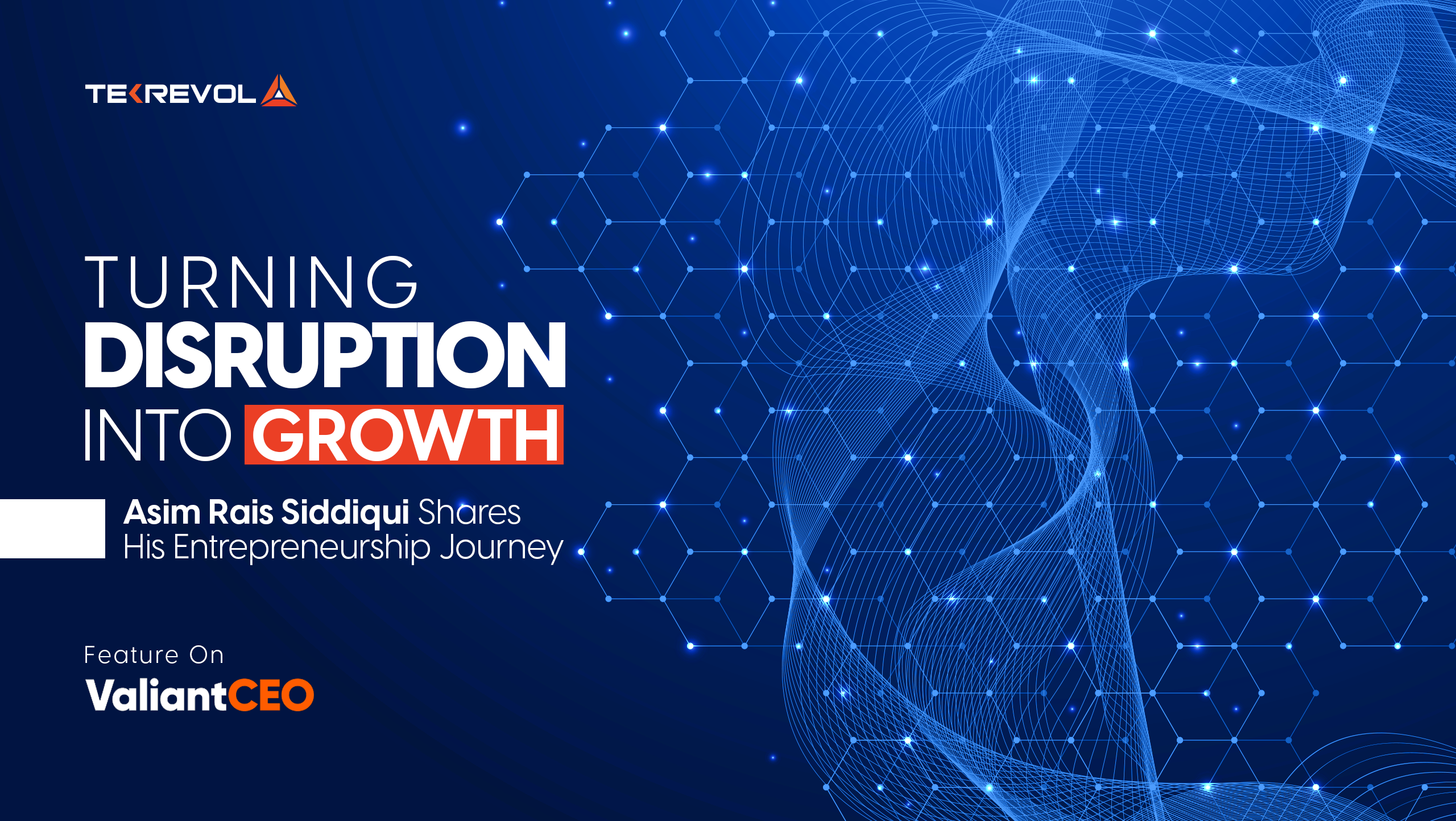 Tekrevol's Global Presence
Now expanding to multiple cities across USA, GCC region, Europe & Asia
Come meet us at a location near you!
USA
39899 Balentine Drive,
Newark, CA 94560
1301 Fannin St #2440,
Houston, TX 77002
501 E Las Olas Blvd Suite
230, Fort Lauderdale, FL
44 Tehama St, CA 94105, San Francisco
400 NW 26th St, FL 33127, Miami
740 15th St NW 8th Floor, DC 20005, Washington
CANADA
4915 54 St 3rd Floor
Red Deer, ABT T4N 2G7
UAE
Level 5, One JLT Tower 1 - Jumeirah Lakes Towers - Dubai, United Arab Emirates
Level 17, World Trade Center, Khalifa Bin Zayed the First Street, Abu Dhabi
Level 22 , West Tower, Bahrain Financial Harbour, Manama, Bahrain
Level 22, Tornado Tower, West Bay, Doha, Qatar
PAKISTAN
3/25, Block 5, Gulshan-e-Iqbal,
Karachi, Sindh 75650
USA
CANADA
PAKISTAN
UAE
talk to us
Got an idea?
Let's get in touch!
Let's discuss your project and find out what we can do to provide value.
I am interested in discussing my ideas with you for
COPYRIGHT 2023 TEKREVOL ALL RIGHTS RESERVED.