Why a Meta-Friendly Approach Matters for Your Business?
Author: Muhammad Bin Habib |
February 24, 2022 - Tekrevol Team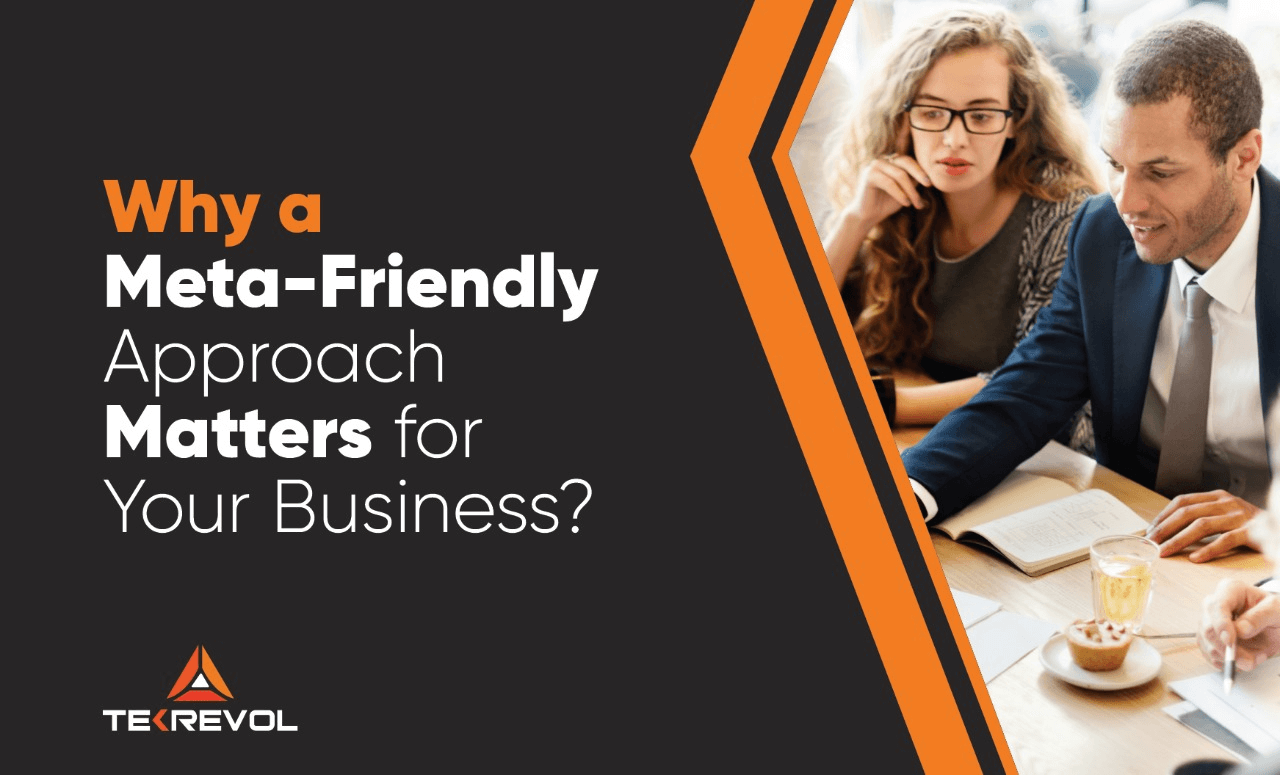 The competition to become Metaverse champions has begun, with global giants operating to mark their spaces in the novel battleground.
Facebook recently rebranded itself, emerging on the global outlook with a new name that spiked controversy, shock, and multiple other mixed reactions worldwide. With this came a buzzword which is now known as Metaverse.
Mark Zuckerberg is a man known for controversies and the founder of one of the world's largest tech corporations. The announcement of Metaverse (also understood as Meta-universe) surrounded his personality with a few more.
But that is not a concerning factor here. Technology strategists, digital marketers, entrepreneurs, and others who understand how technology works have somewhat similar views of this newer version of the technology.
They believe having a Metaverse company is the need of the hour, especially for modern-day businesses not wanting to get obsolete. Probably that is one of the reasons why we hear about a number of Metaverse startups capitalizing on the nascent opportunity to be the leader of the future.
The definition of a digital company has changed. You don't just need a website, an ecommerce store, or a solid online reputation – it has gone beyond the basic understanding, and Meta dream has everything to do with it.
Many around the globe still don't understand what Meta is and why Metaverse is on everyone's tongue. Let's learn that first.
What is Meta?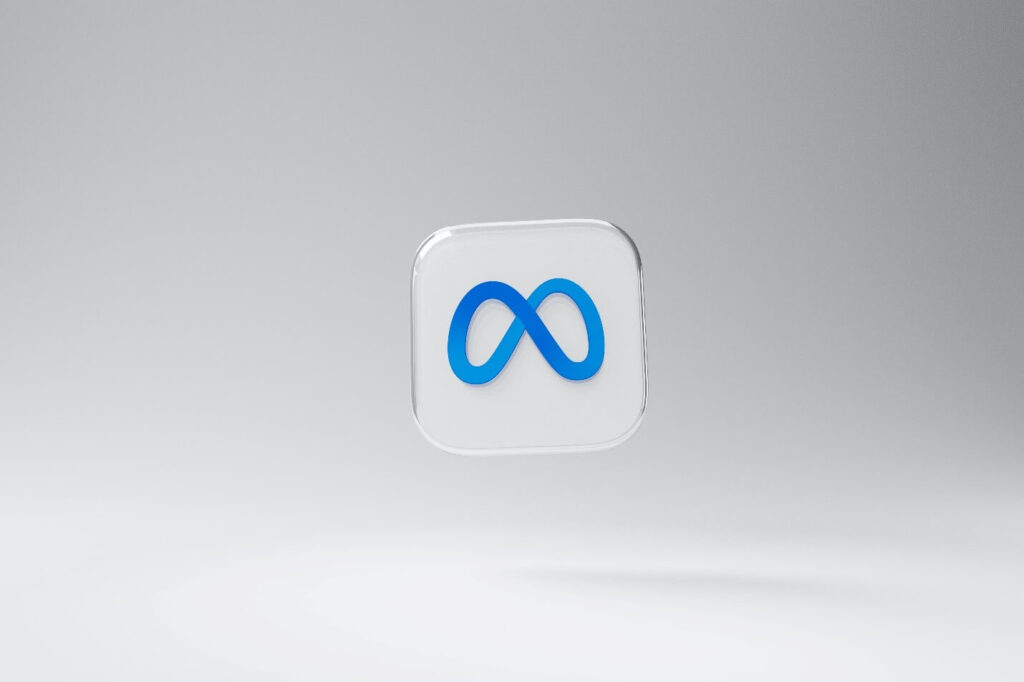 Source: Unsplash
Almost every one of the internet users has used or uses Facebook. This social media platform has evolved over the past two decades and provides a number of valuable features for the masses to connect with their friends, family, colleagues, and more.
The company, Facebook Inc., owned a few other widely used platforms, including Instagram, WhatsApp, Facebook, Messenger, and more. All these Facebook Inc. subsidiaries have their unique identities but were managed by a parent company.
In order to comply with the vision, Mark Zuckerberg and his team made a change that no one had imagined. Facebook Inc. changed its name to Meta. However, everything else, including its child companies, remains the same.
The name change occurred only for the parent organization and not for any of the social media platforms that fall under it.
The California-based tech giant envisions a virtual, 3D space that provides modern businesses and corporations with a chance to build a sustainable future, eliminating the distance barriers and bringing together the world like never before.
The spaces by Metaverse let you connect, communicate and be with people physically distant from you. You can play games, learn new concepts and ideas, converse on topics of your interest. Moreover, you can also play online and shop just like any other marketplace on the web – in a more immersive and exciting way.
That is not it; you can create your own public and private spaces that you fully control – or govern – and make your online time more meaningful. The true potential of "metaverse" is yet to be explored. It can only be comprehended once it gets proper contributions.
How did Metaverse begin?
Source: Search Engine Journal
The concept of Metaverse is not new. Large and small companies worldwide have been trying to ensure the digital presence in various forms that are now indeed coming to life.
The use of Facebook VR or Oculus VR headsets is a matured phenomenon. Virtual meetings and real-time actionable avatars were a few of the concepts of Zuckerberg's grand plan for the future that is now being translated to reality.
The novel name of the business reflects the vision of the company of the future and tells everyone a story.
What is a Meta-Friendly Approach?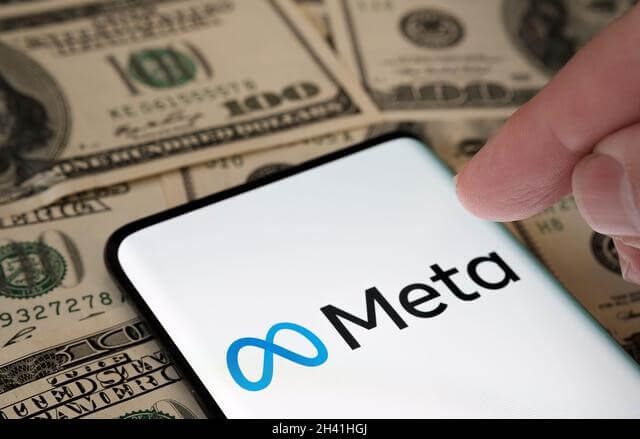 Source: Alamy
For businesses to thrive, the importance of the acceptance of change is critical. Capitalizing on the new tools and techniques and implementation through the latest means is what is required to ace the domain.
Such is the case with Metaverse (or meta-universe). Major online businesses around the globe are moving their stores, following Mark Zuckerberg's dream or meta dream, driving more and more traffic on this strange platform.
The concept of Zuckerberg Virtual Reality World is different from the physical or online marketplaces that already exist. The race to be among the metaverse champions is on – competing with each other are the ones with the top technology backups – metaverse companies that know how profitable it is going to be for them in the future.
Why Metaverse?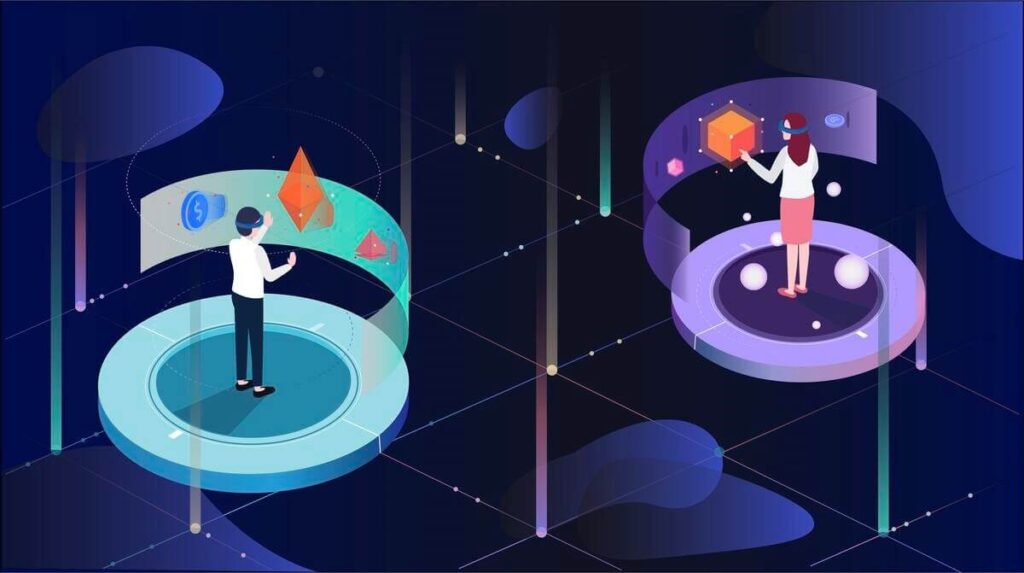 Source: Tech Republic
This is probably one of the most important questions that need answers. Most people you ask this question from don't know what it is and how to satisfy your thirst for this very important piece of knowledge.
Metaverse has features that you might have heard before. Yet, it offers you them in such a combination that ameliorates your ideation and aids you in understanding the phenomenon in its original form.
Let's have a look at the features offered to metaverse companies that can help them engage with their audience and expand.
1. Virtual Reality
The company offers unique services that let you experience real-like scenarios and provide you with an immersive experience throughout whatever you do. Whether you go for virtual work meetings or game sessions with your friends, you get complete control and access to all your actions.
2. Augmented Reality
When you want to experience reality without putting on a headset or a bulky gadget on your head, augmented reality is what you are seeking. Whether you are a digital content creator looking to ace through Metaverse and improve your need, or you need to portray yourself in a novel manner, you can do it all.
3. Smart Glasses
With the technology, glasses are getting smart as well with time. As per the company, these glasses are the gateway to the future, allowing the audience to dive into another reality, a realm parallel to ours that drives new motivations for your privacy concerns, data-related apprehensions.
Bringing It Together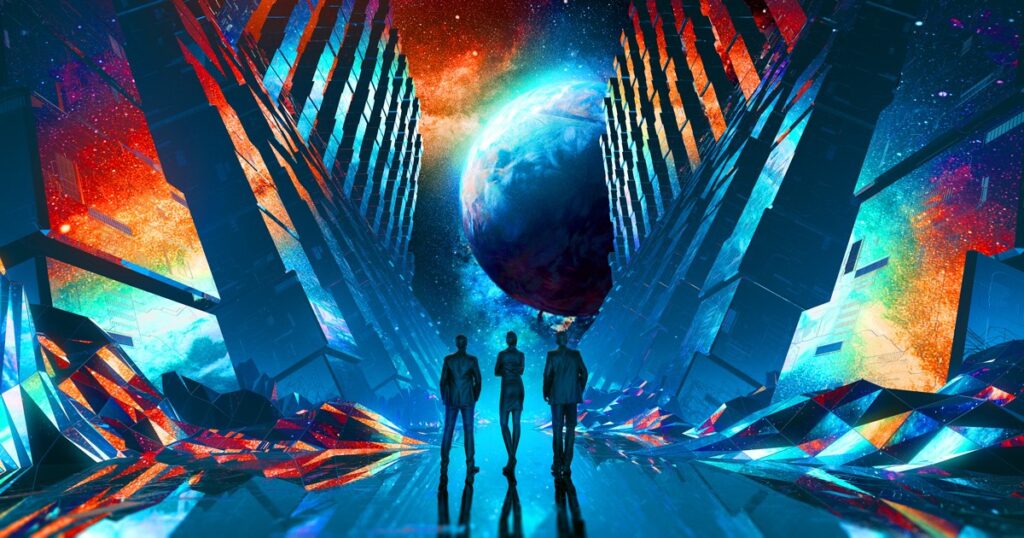 Source: Adweek
Metaverse companies will bring everyone together. A collective of multiple technologies brought together binds the people in close proximity building a sustainable and dependable world, promoting the agenda of globalization.
Open to everyone, metaverse startups and metaverse companies get an avenue to surpass Facebook VR or any other virtual space. The company has a firm, established vision that goes beyond a few apps like WhatsApp, Messenger or Instagram – to disrupt the global, web space like no other – at a scale unprecedented earlier. The company aims for responsible innovation and investing in immersive learning.
1. The Importance of Cryptocurrencies for Metaverse Companies
Crypto assets and Metaverse are not two distant concepts. Both of these go hand in hand. Metaverse, as discussed above, is a virtual space or platform that lets you do a number of things. Many of these include monetary transactions, and there is nothing better than a cryptocurrency.
Speed is the key when you talk about bringing the world together and having meetings and flows that share real-time information. For transactions, delays are unacceptable, and hence cryptocurrencies will be there to play their part.
2. Keeping Your Businesses Ahead in the Metaverse
For businesses to earn, they need to take measures that keep them in front of like-minded people. Gen-Z, especially those who are familiar with modern gaming and streaming platforms, understand how critical it is for businesses to understand and implement a metaverse-only strategy.
Metaverse is undoubtedly not the first of its kind, and hence, businesses can surely keep themselves ahead by not repeating the mistakes done in earlier systems. Marketers and those responsible for projecting any business or organization's products or services must know how to make the most of features offered by Metaverse.
3. The Potential of Virtual Reality (VR) for Metaverse Startups
Virtual Reality or VR is one of the main pillars of the platforms. Metaverse startups and established, renowned tech organizations are catching onto the bandwagon, trying to help them achieve elevated business goals by leveraging the capabilities of VR technology.
That is not it. The possibilities and opportunities that Metaverse holds for businesses worldwide are unimaginable. The potential of generating business, more precisely – making money is immense, with numerous avenues yet to be explored and catered. Companies worldwide have included a mobile strategy for years to make money, and now they focus on virtual reality to earn them some bucks.
4. Digital Ads & Profitability for Metaverse Champions
When it comes to revolutionizing the digital ad industry and becoming metaverse champions, various marketing factors cannot be overlooked. Here is what a team of analysts from Goldman Sachs had to say on the matter.
"The global Internet is in the middle to late innings of the innovation curve of Web 2.0," said Goldman Sachs analysts led by Eric Sheridan.
The technopreneurs worldwide are already seeing potential in Web 3.0. Many believe that it is going to radically evolve the commerce industry – online or offline. The trust factor plays a vital role in our day-to-day commerce routines, and that is where Metaverse will do things differently.
5. Moving Towards A Meta-Friendly Work Culture
Before 2020, or we could say prior to when the pandemic wreaked havoc, the world rarely imagined a large-scale remote work culture. The pandemic has enabled us to realize that many of the jobs that needed the employee to present physically can be done by staying distant – completely remote.
Metaverse takes a step ahead to ensure metaverse companies come forward and allow their employee to entail remote work – in a different manner. The virtual work culture makes it convenient for employers and employees to come together while avoiding the need for physical travel. The Metaverse will eventually open new channels for efficient work cultures and better delivery standards.
Is Metaverse All Good and No Evil?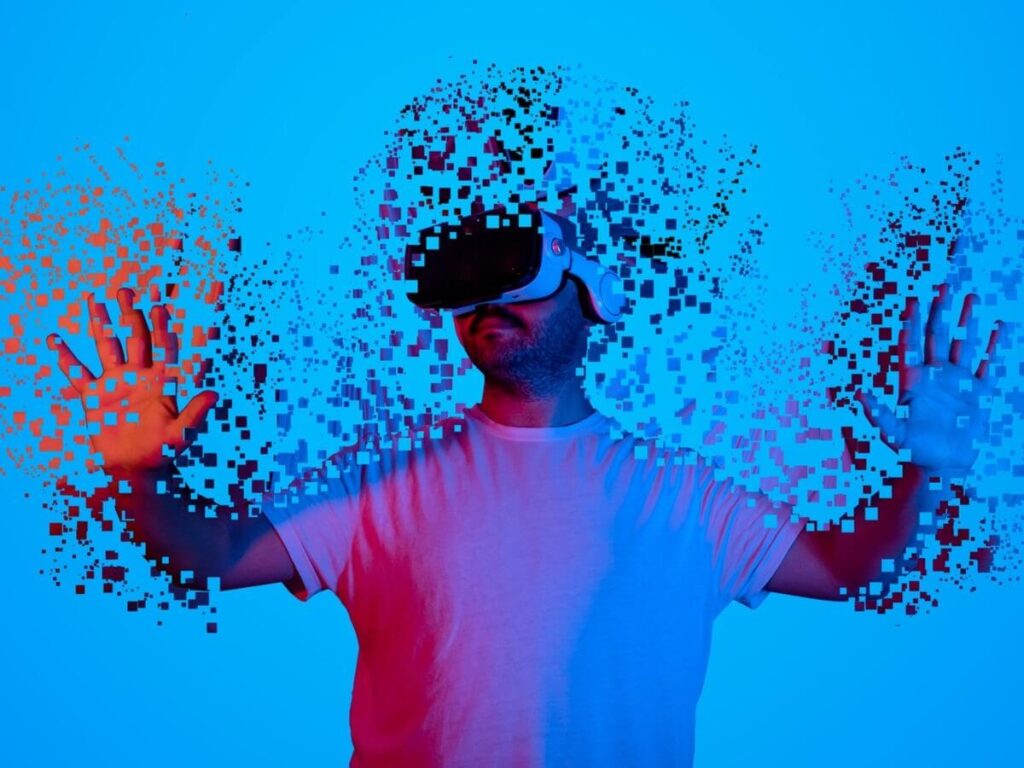 Source: ZDNet
That is a tricky question. While no one can be sure about metaverse companies and the platform itself being evil, there are definitely flaws and shortcomings that will be unearthed as its use gets more widespread.
There are already a few conspiracy theories (and theorists) terming this initiation of metaverse realm a part of some grand plan to enslave humanity – but saner minds of the world have neglected the possibility and called our transition towards Metaverse a revolutionary evolution of technology and human mindset.
Moreover, it is not just about the disruptive, next-gen virtual space not being fully ready for widespread use; there is another side to the picture as well. Technology has been chiefly a two-edged weapon. With improving data complexities, worsening international relations, and an increase in digital skirmishes, the world is yet to be ripened before we are equipped to face the Metaverse.
The Access to Horizon Worlds Is Now for Everyone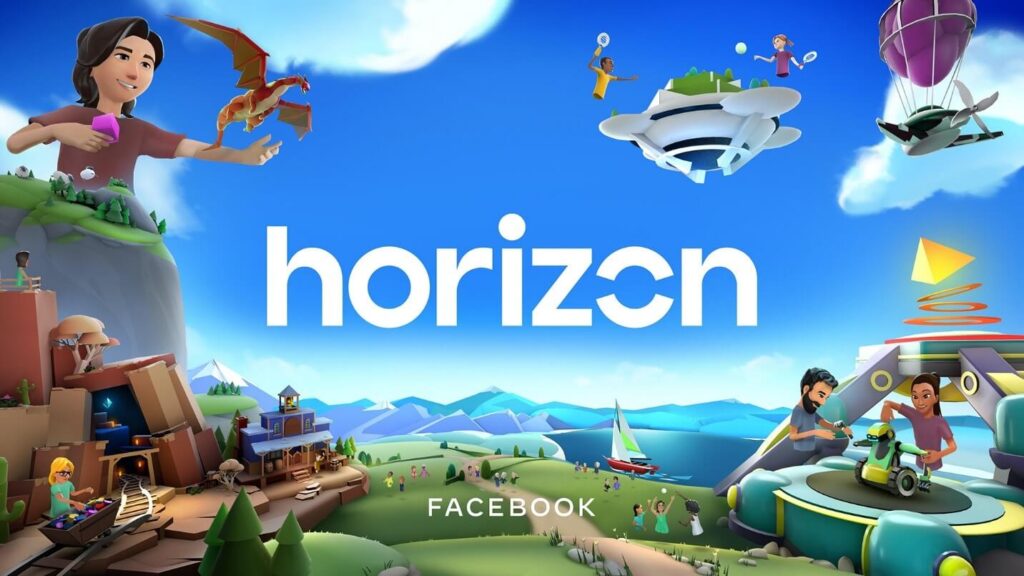 Source: Tech@FB
The Meta-backed virtual reality social platform Horizon World is now open to access for everyone in the US and Canada. While many have not realized it, it is indeed a step towards the enablement of the Metaverse. The minimum age for the participant is 18.
From Roblox Metaverse champions and OASIS VR, Facebook has brought together the first attempt to create virtual meetings for everyone in the world. If you are a Facebook user, you can sign up for Horizon World's account and hang around with up to 20 people at a time.
The meta dream also has plans that let users define properties and multiple objects like how a drop would look and feel like, how the door would open, and more. All this can be done or controlled by writing a basic code.
Meta's VP of Horizon Worlds, Vivek Sharma, told The Verge that "Attaching behaviors to objects is actually one of the biggest innovations that I'm proud of for the team." Meta is calling these code snippets as script blocks that let you handle complex interactions through various rules and processes.
However, there are a few issues faced by the platform's management. According to Sharma, a beta tester posted in the official Facebook group about the incident where her avatar was groped by an unknown person in the Facebook VR world.
To curb such intense issues like harassment and bullying, the makers will have to look into the matter and take strict measures seriously. The incident was termed "absolutely unfortunate" by Vivek Sharma. However, the occurrence tells us about the horrors it might bring along.
Good, Bad Or New, Metaverse Is the Future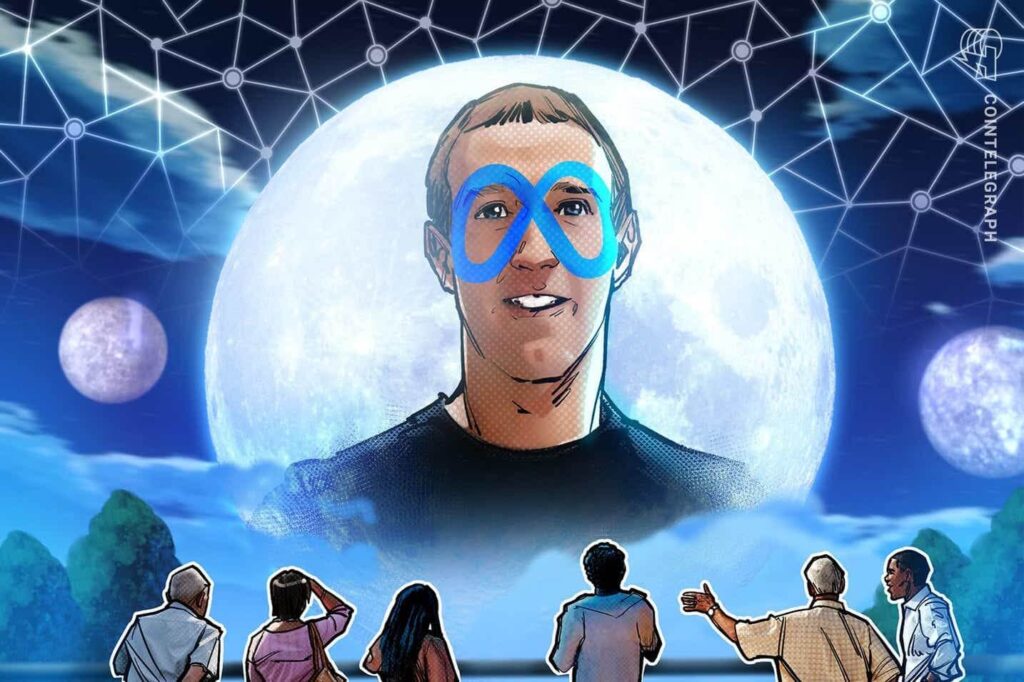 Source: Coin Telegraph
Internet is a free space where everyone has the freedom to express their views, no matter how extreme or calculated. Meta and the announcement of Metaverse have also been subjected to such opinions. The rebranding of the company gathered mixed reactions.
Some felt it was a necessary change that was long due; others called it uncalled for. Few others termed it an unholy and unhallow maneuver to take control of the future. Most of the world welcomed the positive change and expressed their excitement towards its implementation.
There is no shying away from the fact that the platform, when fully functional in the near future, will have issues, but that does not make it a failure already. Technologies mature over time, and the Metaverse also needs to pass the test of the time.
It is now up to the change enablers, technologists, users, and all other stakeholders to accept the change and progress along. What future beholds is known to no one. What is known is what we can do to make our world better and a livable place. Only then a business-friendly future can be ensured which is, without a doubt, in everyone's favor.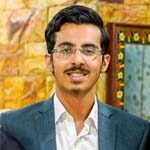 Author : Muhammad Bin Habib
Muhammad Bin Habib is a computer science graduate passionate about technology, writing, and automobiles. He writes on emerging technologies, mobile apps, cyber spheres, fintech, and digital marketing. He prefers watching documentaries covering military strategy and technology, international security, warplanes, and reading books that fall under the same domain in his leisure time.
Tekrevol's Global Presence
Now expanding to multiple cities across USA, GCC region, Europe & Asia
Come meet us at a location near you!
USA
39899 Balentine Drive,
Newark, CA 94560
1301 Fannin St #2440,
Houston, TX 77002
501 E Las Olas Blvd Suite
230, Fort Lauderdale, FL
44 Tehama St, CA 94105, San Francisco
400 NW 26th St, FL 33127, Miami
740 15th St NW 8th Floor, DC 20005, Washington
CANADA
4915 54 St 3rd Floor
Red Deer, ABT T4N 2G7
UAE
Level 5, One JLT Tower 1 - Jumeirah Lakes Towers - Dubai, United Arab Emirates
Level 17, World Trade Center, Khalifa Bin Zayed the First Street, Abu Dhabi
Level 22 , West Tower, Bahrain Financial Harbour, Manama, Bahrain
Level 22, Tornado Tower, West Bay, Doha, Qatar
PAKISTAN
3/25, Block 5, Gulshan-e-Iqbal,
Karachi, Sindh 75650
USA
CANADA
PAKISTAN
UAE
talk to us
Got an idea?
Let's get in touch!
Let's discuss your project and find out what we can do to provide value.
I am interested in discussing my ideas with you for
COPYRIGHT 2023 TEKREVOL ALL RIGHTS RESERVED.