7 Best NFT Games to Download and Invest In 2023
Author: Muhammad Bin Habib |
February 8, 2022 - Tekrevol_Team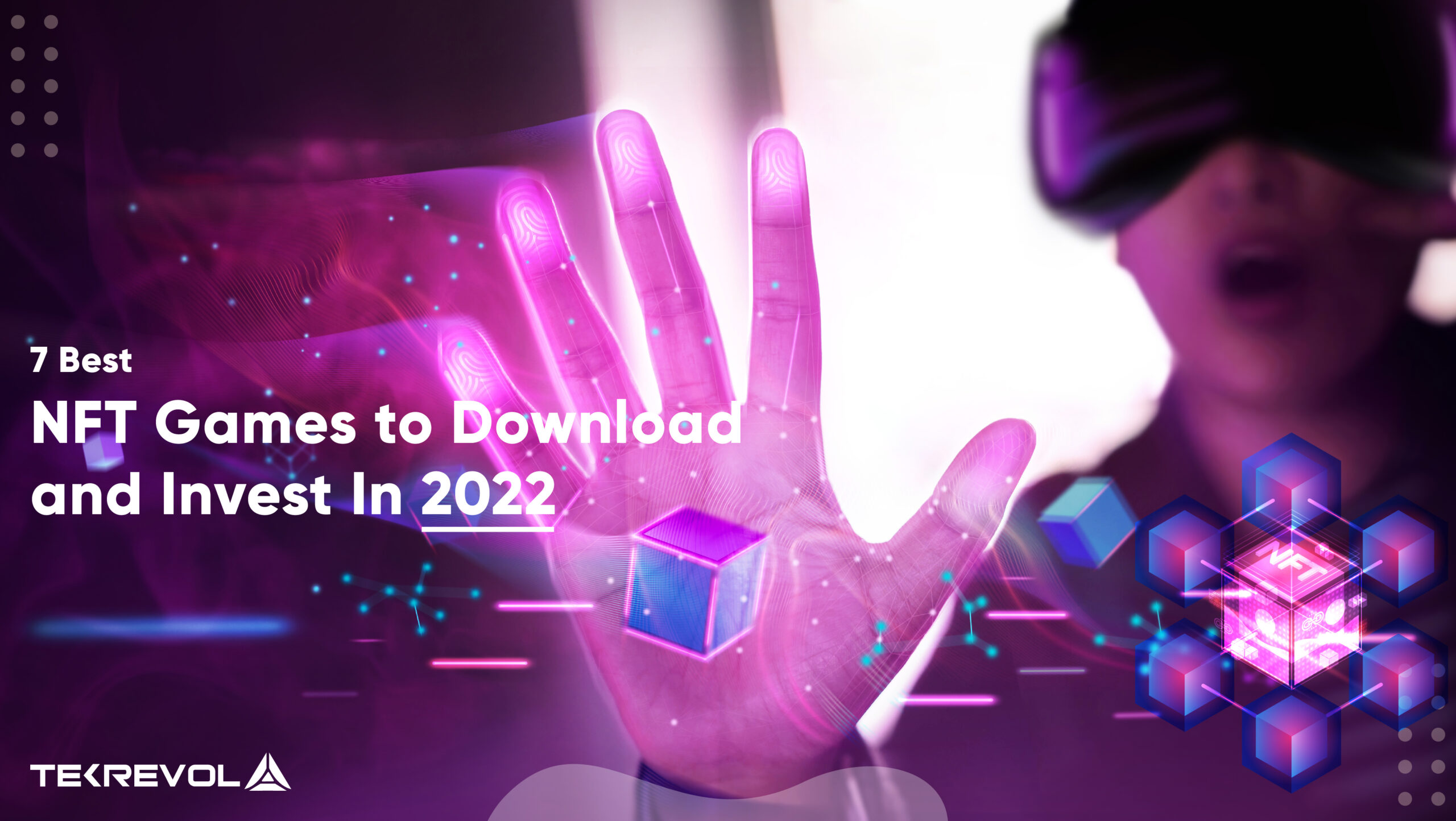 Today, everyone is searching for the best NFT games and leading NFT apps, but many don't even know what NFTs are and how they actually work.
NFT or Non-Fungible Token is a kind of virtual asset that allows everyone to build and acquire the asset and sell it whenever they want through an online marketplace.
NFTs are not just mere photos, GIFs, or videos – NFT video games and apps are now a thing too.
NFT games are built using Blockchain technology. The technology offers a few features and functions. Let's check them out.
Decentralization allows users and players access to all the functions
Ownership history is provided through a verified track
All the verified records entered into the list are unchangeable because of the Blockchain
Do you want to know more about best NFT games and apps? Click here to read.
Sometimes we think of solutions for automotive or healthcare or real estate solutions, the world has moved further from that.
Are NFT Apps and Games Even Worth It? Let's Check Some Stats!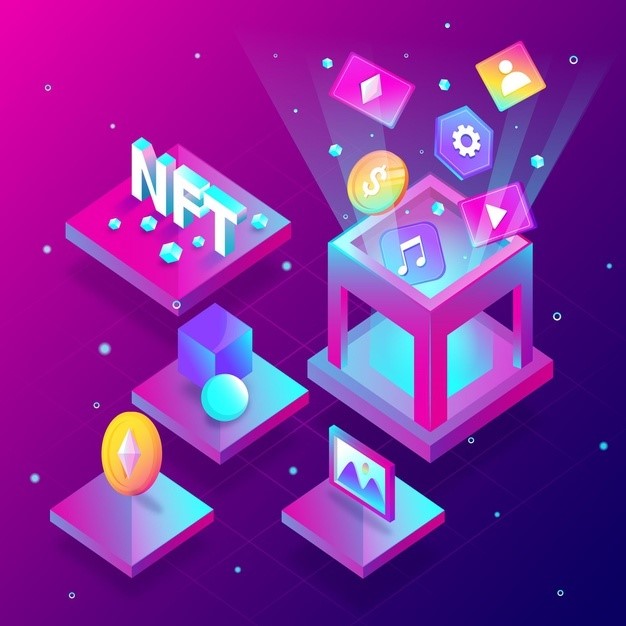 The January of 2021 saw just 4000 downloads and installations of top NFT apps around the globe. In October 2021, the number rose to 101,000, and in November 2021, the figure spiked to a staggering 345,000 NFT game downloads.
NFT sales in multiple segments amounted to several million USD in 2020, and the number hiked exponentially in 2021. Many other important stats regarding NFT sales and trades tell us where the world is heading.
What Are the Best NFT Games & Apps for 2023?
Among many normal mobile apps, there are a number of Blockchain games and apps available online. You can play them, trade within games, and make money there with ultimate ease.
So, without further ado, let's walk through a list of the best NFT games in 2023 that you can download, invest in and earn. If you know how to properly play these games, you won't be short on money.
Most of these games allow you to sell items, characters, and other stuff. The availability to trade while remaining inside the game with other players and make money is what everyone loves.
Let's get started.
1.      Axie Infinity (BEST NFT GAME)

Source: Yandex
Axie Infinity is a popular NFT-based online video game. It uses Ethereum transactions or relevant cryptocurrencies to enable players to trade within the game. These trading items include characters and other relevant stuff.
The game has numerous characters called Axies. These Axies can be traded, collected, fed/raised, battled against as virtual pets. Players that continuously play the game get rewarded in the form of SLP. SLP or Smooth Love Potion is a crypto token that can be exchanged for Ethereum-based tokens and redeemed via Binance or UniSwap.
Axie Infinity is deemed as the most exquisitely designed NFT-game. By June 2021, the game had a market cap of $42 million USD and a prediction of more than $1 billion USD in sales for the proceeding year. The game's phenomenon is to build a virtual economy and can be installed on Android, iOS, Windows, Mac, and other systems. This NFT-based game is your best chance to earn online.
2.  Evolution Land

Source: DotMarketCap
If you are looking for some unique and top NFT apps or games, Evolution Land might fit your needs perfectly. This game somewhat depicts the real-world scenario where you can buy a piece of land, construct buildings, and expand your in-game property.
This game has continents, and the amazing part is that every one of them is developed on a separate Blockchain. Moreover, the Evolution Land NFT game requires you to find apostles (units) so that you can collect them build some different units, and expand.
Furthermore, the game offers several collectibles for everyone. The year-on-year increase in the users and revenue have made many realize the true potential of NFTs. The game revolves around collection, battle, research and understanding, education, and management. All the NFT assets can be traded internally as well as externally through OpenSea, Rarible, Enjin.
3.   Battle of Guardians
Battle of Guardians or BOG is a multiplayer, real-time NFT fighting game. The game is built using the UNREAL engine. The game works in a way that all the active players in the game fight constantly with each other to defeat each other and earn rewards in return. The fact that it is built using Blockchain sets it apart, and its top-notch graphics give you an otherworldly feeling.
In Battle of Guardians, players can compete or battle players from the other realms. The game has some amazing NFTs on offer and allows players to make incredible profits. BOG is a strong proponent of the metaverse and sees itself as an essential part of it.
So, if you are a metaverse fan and have some lethal NFT characters in your possession, this game will help you fight in the metaverse. It is also going to have some in-game currencies allowing players to conveniently trade. This game is under development but will be available for PC, iOS, and Android.
4.   Decentraland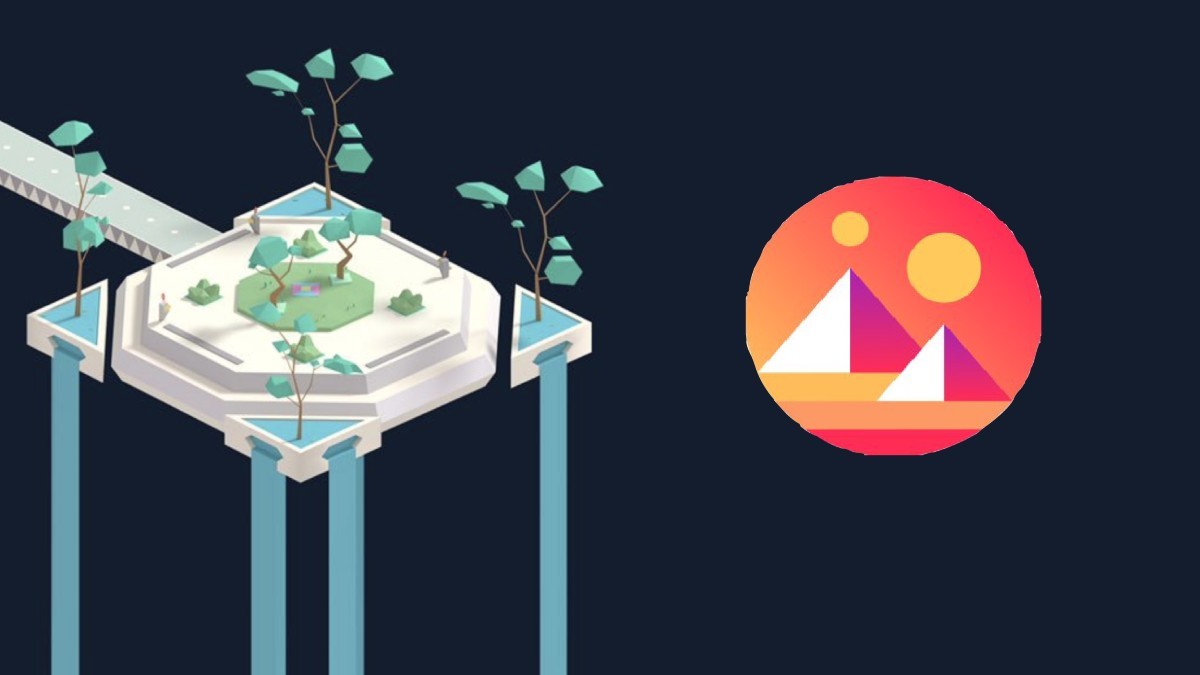 Source: Yandex
Decentraland is another game that helps you build your character (or avatar), design it your way, and assist you in playing multiple games. Decentraland allows users to relish the 3D world platform. It uses Ethereum-based cryptocurrencies for the trading of NFT assests.
Playing Decentraland is completely free. Players just need to have a digital wallet, and they can have easy access to the game. The popularity of the game is slowly catching up. Its homepage defines it as "Create, explore and trade in the first-ever virtual world owned by its users."
The game allows players to buy, sell and trade LANDs, Avatars, Estates, and more. Most of the assets and contracts in Decentraland are owned by DAO, which is Decentraland Autonomous Organization.
5.  CryptoKitties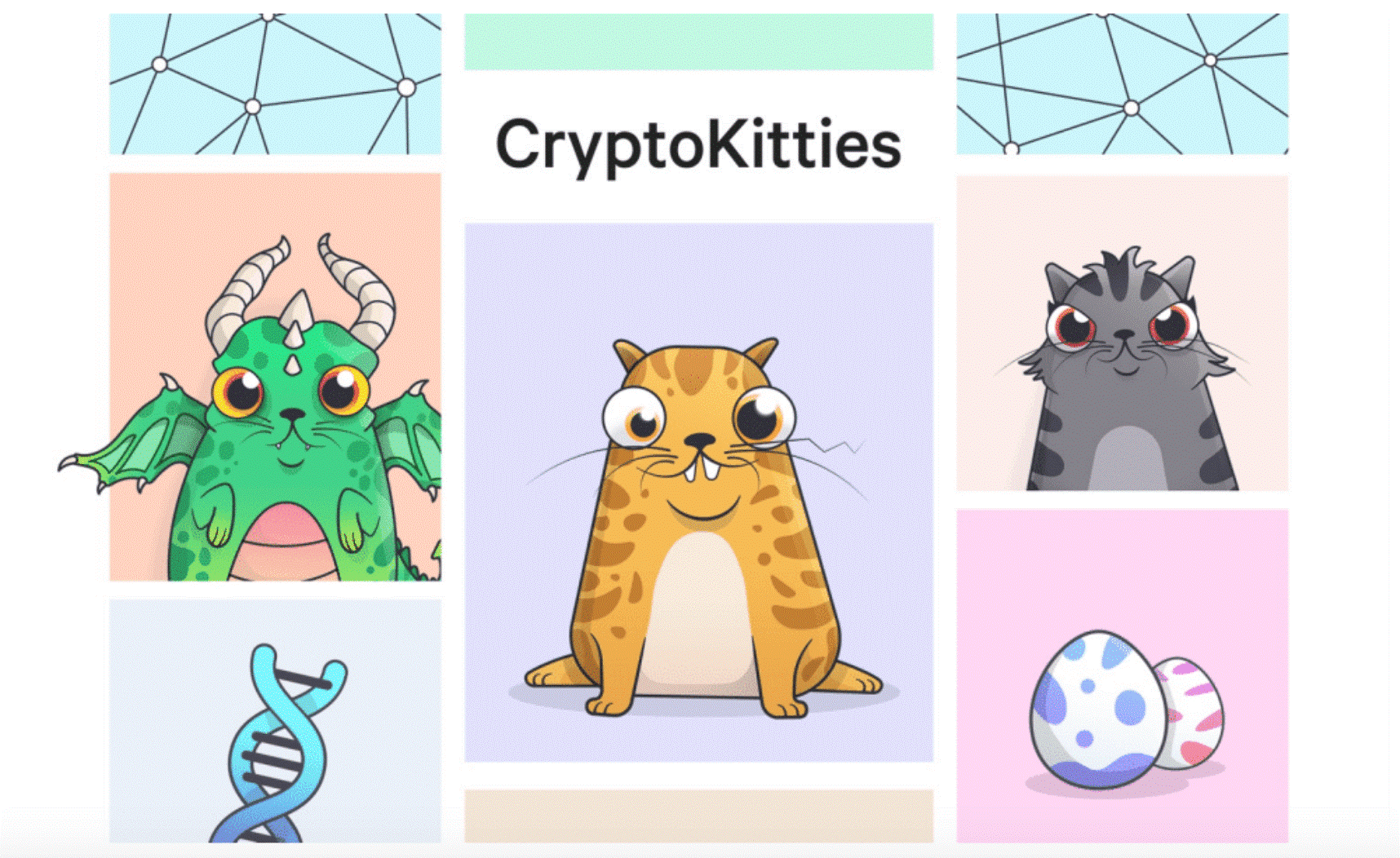 Source: Yandex
Among many, CryptoKitties is known as one of the first NFT games built on the Ethereum network. The players of the game can buy, sell or trade the NFT game assets that are cats. Players have the feature to breed the cats and get the output that they desire.
The game uses crypto tokens for these actions performed. CryptoKitties also allow the players to sell the tokens on some of the well-known markets, including OpenSea. Although it might seem too intimidating when raising virtual cats, it is fun when you do it.
The players of the game get rewards and find rare characteristics and traits of the cats by breeding cats. Cats can also be put to battle against each other within the game. Players can also sell the virtual cats and earn significantly in return.
6.  Star Atlas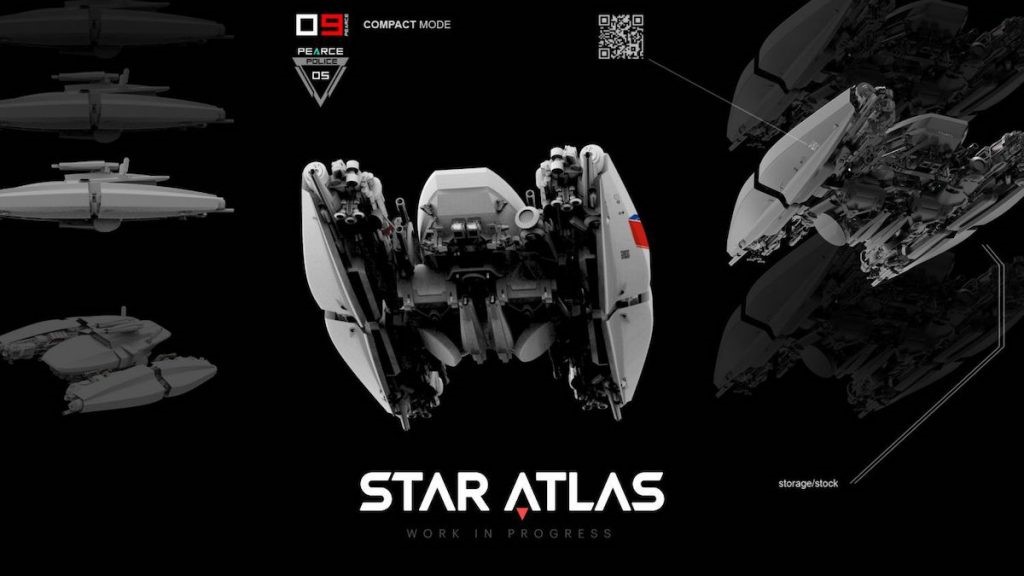 Source: Chaindebrief
Star Atlas is another amazing game, considered one of the best NFT games in current times. It is a multiplayer game with exquisite graphics and unparalleled. Star Atlas is built using Unity Engine 5, which makes the gameplay and game graphics even better.
Since it is an NFT game, all the players have access to buying and trading of NFTs. Moreover, the players have the option to create towns and cities, run towns, and define rules to run the town or cities as per the requirement.
Players can also choose between different styles attributes of your character. It also allows them to gain enough knowledge and work with metaverse, allowing users from everywhere to play the game and make the most of it.
7.   The SandBox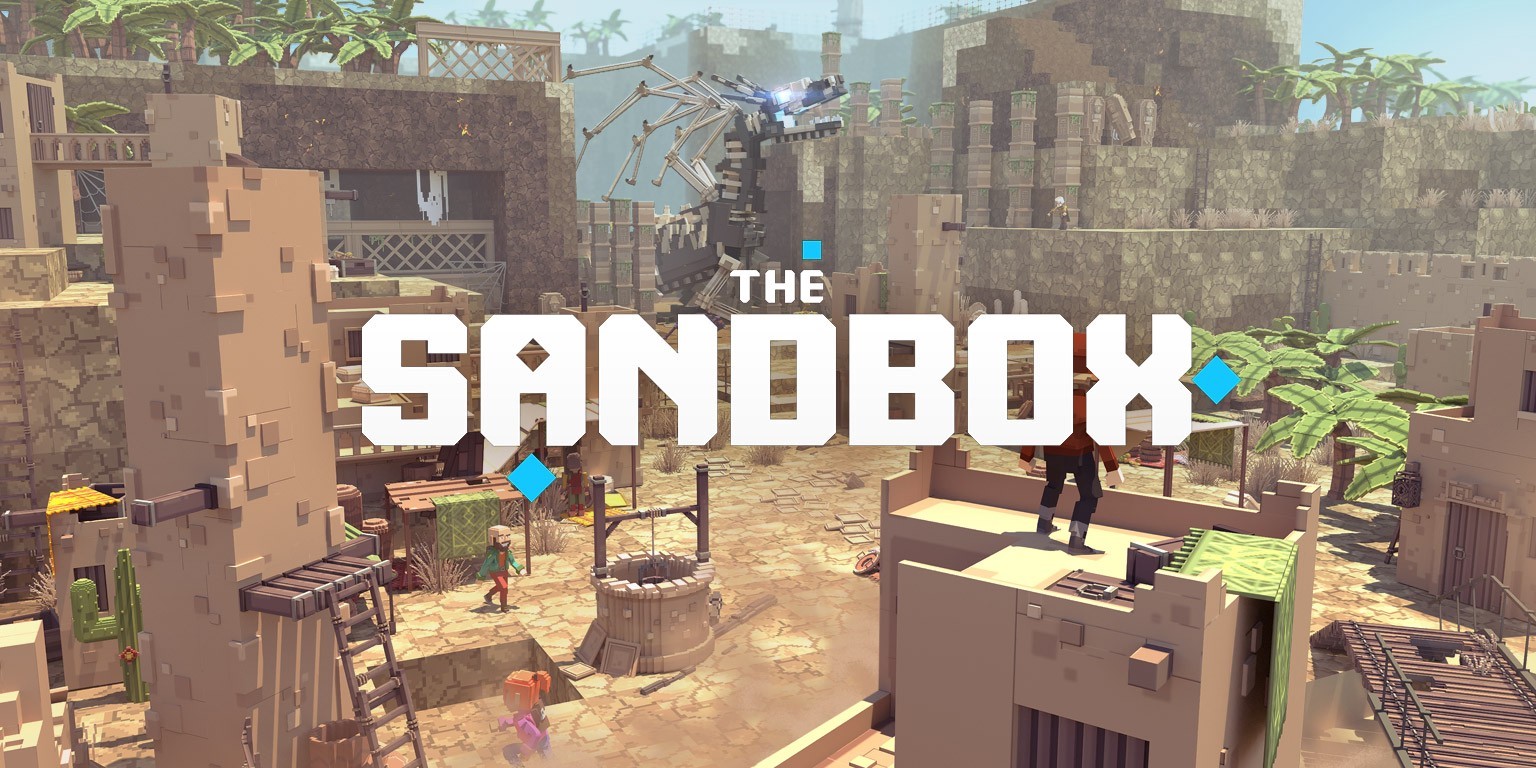 Source: Medium
The SandBox is another metaverse-style game that provides the ability to the players to play and earn. Players can also build their own rules, buy and build land, play multiple games, and do much more. The immense virtual realm allows users to choose a number of roles, including a player, referee, collector, and more.
This game is built on the Ethereum network and works through the Sand cryptocurrency. The metaverse works through Blockchain and NFTs, assisting users and players from worldwide to create virtual assets and earn through them.
This game is one of the most acclaimed out of other top NFT games. The game has gained a lot of popularity after the metaverse uproar. Many experienced players and critics consider this as one of the best investments for longer periods.
Takeaway: Are Blockchain & NFTs Even Worth the Effort?
Technology has changed a lot of stuff around us. Digital transformation has allowed us to progress at unprecedented pace. From the way we communicate to how we work to our playtime – everything has changed. NFT games, Blockchain, and cryptocurrencies are the technologies that have redefined how we earn.
Video gamers have been earning heavily for years, but after NFTs and cryptocurrencies, things have changed a lot. A number of online games allow players to trade characters and earn why playing, opening a new door for them.
Today, we discussed the games that are expected to perform better than others in the year 2023. A few of these games are under development but allow players to earn using their gaming skills and NFTs, a very 2023 thing.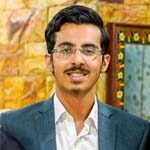 Author : Muhammad Bin Habib
Muhammad Bin Habib is a computer science graduate passionate about technology, writing, and automobiles. He writes on emerging technologies, mobile apps, cyber spheres, fintech, and digital marketing. He prefers watching documentaries covering military strategy and technology, international security, warplanes, and reading books that fall under the same domain in his leisure time.
Tekrevol's Global Presence
Now expanding to multiple cities across USA, GCC region, Europe & Asia
Come meet us at a location near you!
USA
39899 Balentine Drive,
Newark, CA 94560
1301 Fannin St #2440,
Houston, TX 77002
501 E Las Olas Blvd Suite
230, Fort Lauderdale, FL
44 Tehama St, CA 94105, San Francisco
400 NW 26th St, FL 33127, Miami
740 15th St NW 8th Floor, DC 20005, Washington
CANADA
4915 54 St 3rd Floor
Red Deer, ABT T4N 2G7
UAE
Level 5, One JLT Tower 1 - Jumeirah Lakes Towers - Dubai, United Arab Emirates
Level 17, World Trade Center, Khalifa Bin Zayed the First Street, Abu Dhabi
Level 22 , West Tower, Bahrain Financial Harbour, Manama, Bahrain
Level 22, Tornado Tower, West Bay, Doha, Qatar
PAKISTAN
3/25, Block 5, Gulshan-e-Iqbal,
Karachi, Sindh 75650
USA
CANADA
PAKISTAN
UAE
talk to us
Got an idea?
Let's get in touch!
Let's discuss your project and find out what we can do to provide value.
I am interested in discussing my ideas with you for
COPYRIGHT 2023 TEKREVOL ALL RIGHTS RESERVED.