What Will Be the Next Leap in Metaverse Games? Discussing The Metaverse Gaming Future
Author: Muhammad Bin Habib |
February 8, 2022 - TekRevol Team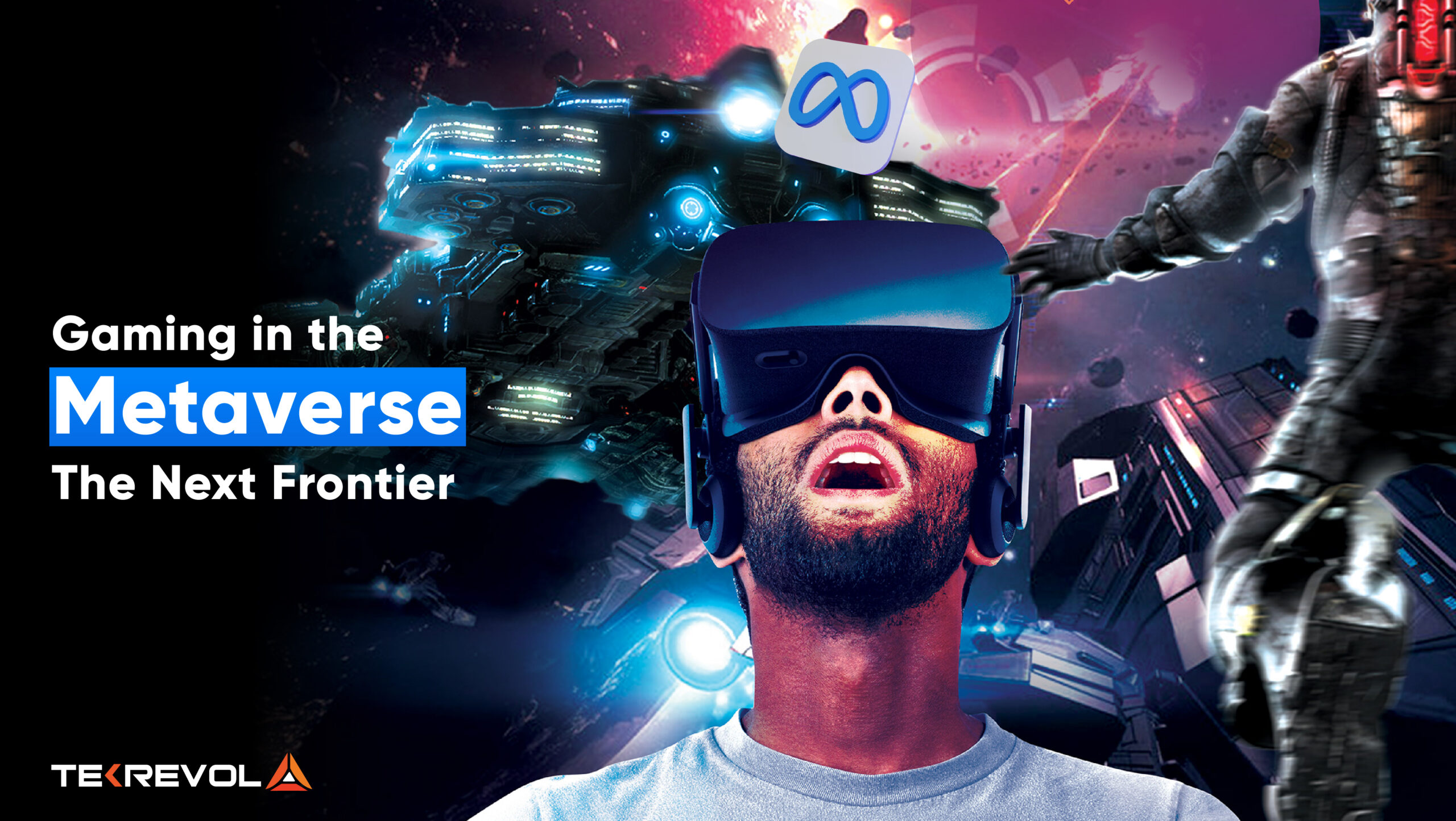 Metaverse games are slowly getting much-needed attention. Technology and gaming circles worldwide are discussing the metaverse gaming future and wondering what the future holds.
But is the metaverse gaming culture the accurate depiction of the future of gaming? If yes, what is going to be the next leap forward in the metaverse games? Let's discuss in today's piece.
The Evolution of the Gaming Industry

Source: Yandex
The history of gaming dates back several decades. From gaming on slow computers and games with minimal visual effects to the gaming of today, we have come afar.
Gaming is one of the most profitable industries worldwide. It is among the latest technologies with gigantic revenue figures.
The start of gaming was not, in any way, similar to what it looks like today.
From a basic vacuum-tube-based game that lets two players control a cube when connected to a television set to highly immersive gaming displays and VR headsets, the gaming industry has truly evolved. This evolution has attracted more audiences, and the industry has just grown constantly.
Some say that VR was the eventuality that games had to see. The not-so-modern technology – that is virtual reality or VR – has been around for quite some time now. However, the widespread use of technology has opened new ways for technologists to invent better ways to enhance the experience.
Metaverse Games: What's New?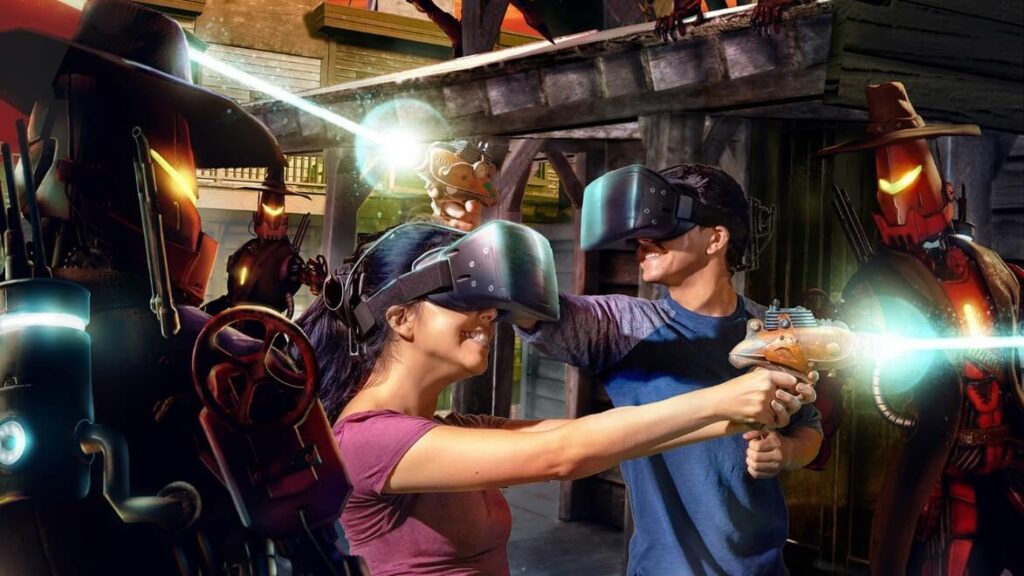 Source: Yandex
There is a lot new in the metaverse games.
Metaverse games have gained rapid attention from around the globe in a short time. Metaverse gaming has given gamers in specific and the gaming industry, in general a new avenue to look forward to.
The VR gaming industry has unprecedentedly snowballed in the last five years.
The virtual reality gaming industry was capped at 0.4 billion US dollars in 2017. The number has grown to 1.6 billion US dollars in 2022 and is expected to touch 2.5 billion US dollars in 2024.
The VR industry is set to dominate the future of gaming coupled with metaverse gaming features. Facebook (now Meta) has already invested billions in the metaverse.
Moreover, mobile games have also seen constant change for decades. Metaverse games have a lot of new features and functions. The global tech giants have the vision of creating a connected world through virtual reality and mixed reality.
Players can now perform a number of actions while being in the game. Whether they have to converse with a player or they need to shop from a global brand, everything can be done.
The virtual reality world lets you create, converse, buy, communicate and perform a number of other actions using VR headsets. The metaverse is set to replace the shortcomings of the technology.
Players using virtual reality can easily connect with the metaverse and interact in a number of ways. This virtual universe will allow everyone to access a virtual alternative to the real world.
The functionality to not just play games – but carry out a number of actions makes the metaverse a unique phenomenon. Something the world hasn't seen yet. This is undoubtedly a leap forward in the world of gaming.
Do You Want to Have Your Own Mobile Game? Say No More!

There are numerous other benefits of having your own mobile gaming app.
Metaverse Gaming & User Avenues
Source: Yandex
The metaverse, when it becomes common, will bring along a number of features, functions, and avenues for everyone. The users and players will be able to use it in a variety of ways and make productive use of their time.
Let's walk through some of the metaverse gaming avenues to develop a better understanding.
1. Play Games & Earn

Metaverse has a number of avenues for everyone, especially for those willing to earn from groundbreaking technology. The players will be able to play the games, trade using the in-built functionalities, and earn through them.
The engagement of players in profitable activities will automatically attract better talent and masses to the universe. The users can already play a number of existing games and trade NFTs or other crypto assets to earn.
2. Alternate to Real World
Virtual reality technology has existed for years. The alternative to the real-world experiences through virtual reality (VR) and mixed reality (MR) will enable players to improve their gameplay experience in a number of ways.
The increasingly immersive experience, coupled with near-to-reality attributes, will fascinate more players to play the game. There are more than 2.8 billion gamers worldwide, and imagine if most of them choose metaverse gaming as their favorite platform. The future seems bright in a variety of ways.
3. Assets Interoperability
Since the metaverse is a virtual alternative to the real world, the scenarios are very much similar as well. The metaverse will allow users to use assets from different games and programs within the universe. This will enable the usage of assets in a number of issues.
The interoperability of assets during the metaverse gaming experience will help players to buy or acquire an asset once and use it for various purposes or in multiple scenarios. These can be weapons, clothes or skins, NFTs, and much more.
4. New Social Gaming Structure
Metaverse games will bring a new social gaming structure. This will pretty much modify how the gaming industry works these days. Whether you are a PC gamer, console gamer, or mobile gamer, metaverse gaming structure will change the way you play.
The outlook of the metaverse is fundamentally designed in a way that supports socializing. Thus, the metaverse fosters a new social gaming structure that helps in building partnerships and interacting in whichever virtual way they want.
5. Novel In-Universe Gaming Platforms
There are a number of metaverse games that will be available for everyone to play. The virtual world has its own novel in-universe gaming platforms that will allow players to own places and items and create scenarios as they wish.
These metaverse games will be termed as separate in-universe gaming platforms. The unique gaming experience will be unlike any other for the users and players. The players will be enabled to carry out a number of activities with flexibility.
There will be a lot more avenues of this incredible technology. These avenues will begin to unearth only as we move forward toward a better future.
Metaverse Games & Apps Available for Everyone to Play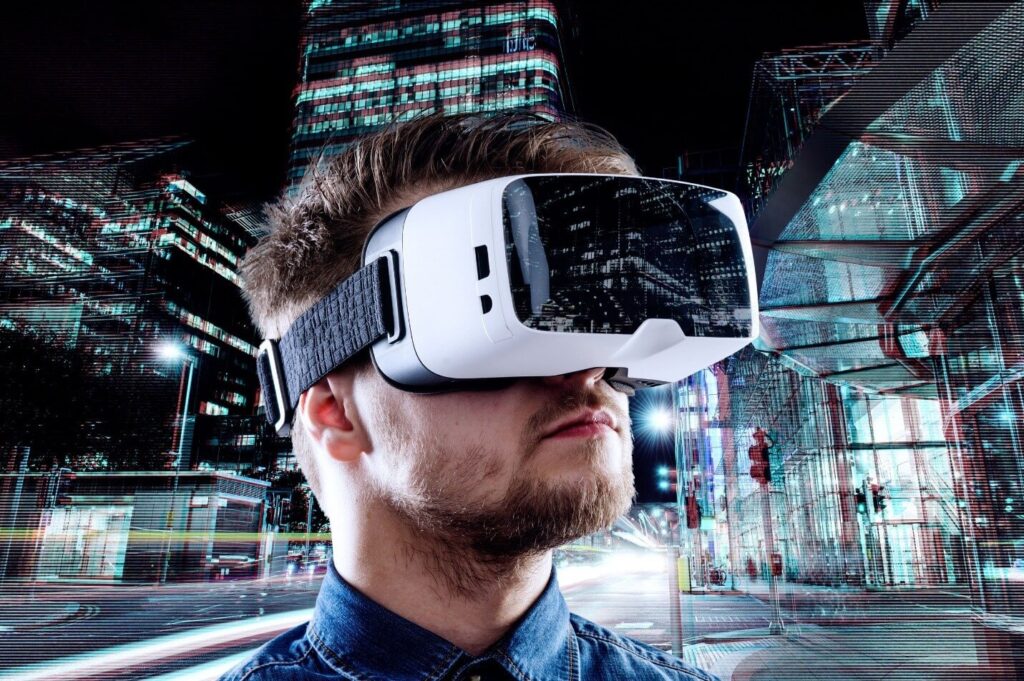 Source: Yandex
Metaverse already has a number of investments. Several tech giants from worldwide have invested in the technology of the future in a bid to acquire the share. Multiple companies and games have already announced their association or usage of the metaverse. Let's read about them briefly.
1. Meta
The spearheading organization for a number of VR and AR technologies, Meta has jumped into the metaverse market as well. Meta already has a game named Horizon Worlds that supports metaverse gameplay and can be easily played.
2. Epic Games
Epic Games is another leading gaming development company. If you don't already know them, they have built Fortnite and multiple other large-scale gaming applications. They have announced a heavy amount that will be invested to make the game for newer technology.
3. Sandbox
Sandbox is one of the most famous video gaming platforms for the metaverse. The platform allows users or players to create, play, design, and run various aspects of the game. The game works on crypto technologies and uses Ethereum to trade in-game NFTs.
4. Axie Infinity
Axie Infinity is another top blockchain game that first surfaced in the year 2018. The game allows players to play the game and get rewarded in the form of NFTs. Later, they can trade these NFTs and get a return in whatever form they deem useful. The game also has many exciting plans for the future.
5. Decentraland
Decentraland is known as one of the first companies that envisioned building a metaverse-like platform. The Decentraland uses Ethereum as the cryptocurrency that players can use to trade items or buy in-game real estate and do much more. The gameplay of Decentraland continues to get better as we move towards the future.
Challenges in Building Secure Virtual Platforms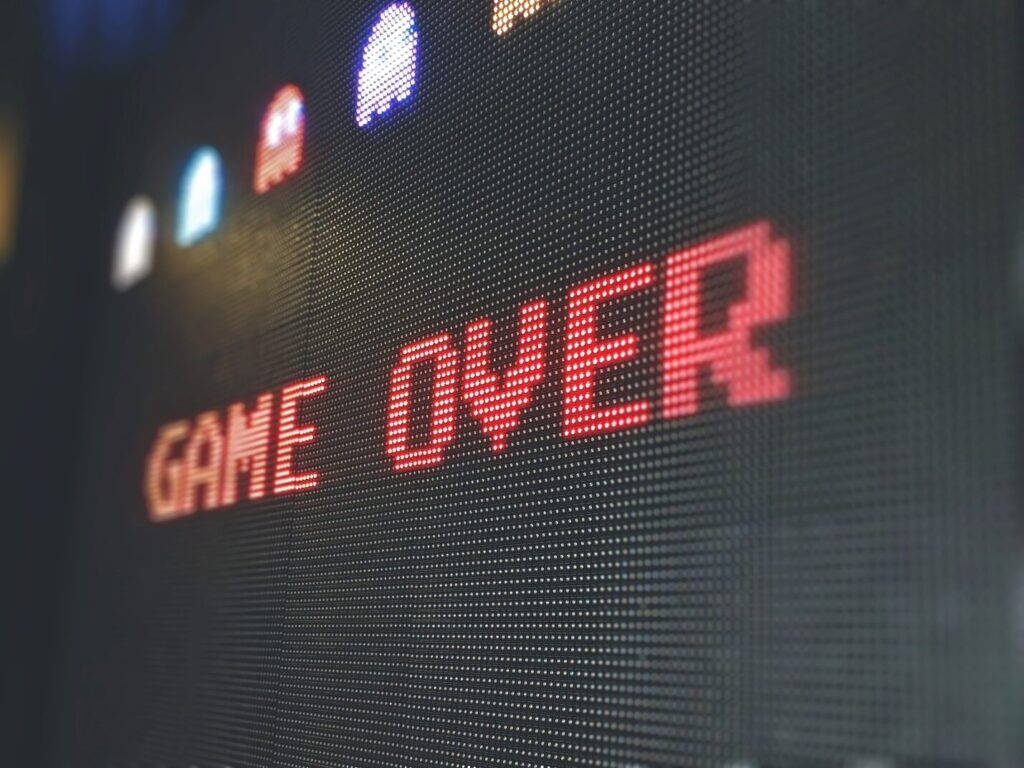 Source: Unsplash
Nothing in this world comes without challenges or issues. Similarly, the metaverse phenomenon has a few challenges sewn with it. The open virtual world has its negatives once you get exposed to it.
The VR game development companies will have to address these issues before they get dangerous for the public.
Here are the most critical concerns that must be timely addressed.
1. Ensuring Safe Content
Since the metaverse platform will be for everyone, ensuring safety and security will be a significant issue for the regulators. Especially for underage players, content appropriateness will be imperative to ensure the implementation of safety rules.
2. Digital Assets Ownership
The world has begun to understand the intricacies of digital assets ownership, which is a great thing. However, as the metaverse grows, the world will need explicit and clear laws that define the ownerships of NFTs and other similar assets online.
3. Interoperable Tech
The infrastructure of technology is its aiding technology. For metaverse, we don't really see anything as suitable or common infrastructure around us. The awareness of the platform is also limited. Hence, the need for interoperable tech and its understanding is extremely important.
Takeaway
Metaverse gaming is one of the many prospering avenues in the gaming world. Many organizations around the globe have already started investing heavily in the newfound domain.
Metaverse games are starting to become popular among the masses. It is only a matter of time before these games will be common around the globe. These games and apps offer a number of avenues for the players to play and explore. The players can earn, interact, socialize and even work through the virtual reality world.
The platforms that support this incredible technology are constantly working to make the gameplay better. However, there are a few safety and security concerns and some safety issues that must be timely resolved.
Though there is a significant time left before the metaverse becomes familiar, the exciting future it promises is indeed a fascination.
Get Your Own Mobile App Built with Convenience

Discuss Your Idea with Us Now to Know How You Can Improve.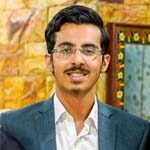 Author : Muhammad Bin Habib
Muhammad Bin Habib is a computer science graduate passionate about technology, writing, and automobiles. He writes on emerging technologies, mobile apps, cyber spheres, fintech, and digital marketing. He prefers watching documentaries covering military strategy and technology, international security, warplanes, and reading books that fall under the same domain in his leisure time.
Tekrevol's Global Presence
Now expanding to multiple cities across USA, GCC region, Europe & Asia
Come meet us at a location near you!
USA
39899 Balentine Drive,
Newark, CA 94560
1301 Fannin St #2440,
Houston, TX 77002
501 E Las Olas Blvd Suite
230, Fort Lauderdale, FL
44 Tehama St, CA 94105, San Francisco
400 NW 26th St, FL 33127, Miami
740 15th St NW 8th Floor, DC 20005, Washington
CANADA
4915 54 St 3rd Floor
Red Deer, ABT T4N 2G7
UAE
Level 5, One JLT Tower 1 - Jumeirah Lakes Towers - Dubai, United Arab Emirates
Level 17, World Trade Center, Khalifa Bin Zayed the First Street, Abu Dhabi
Level 22 , West Tower, Bahrain Financial Harbour, Manama, Bahrain
Level 22, Tornado Tower, West Bay, Doha, Qatar
PAKISTAN
3/25, Block 5, Gulshan-e-Iqbal,
Karachi, Sindh 75650
USA
CANADA
PAKISTAN
UAE
talk to us
Got an idea?
Let's get in touch!
Let's discuss your project and find out what we can do to provide value.
I am interested in discussing my ideas with you for
COPYRIGHT 2023 TEKREVOL ALL RIGHTS RESERVED.