Top 10 Offline Android Games that Need No Internet
Author: Mehreen Saleem |
September 30, 2021 - Tekrevol Team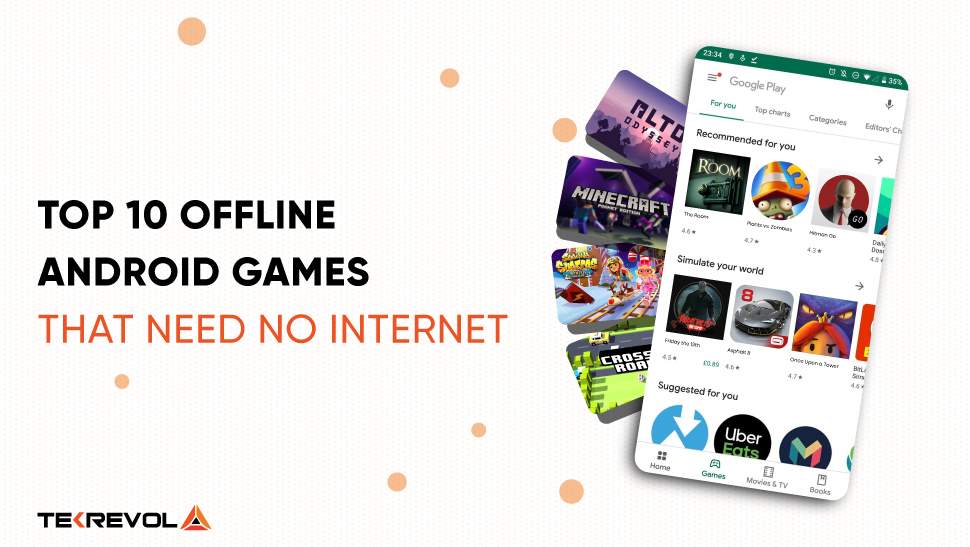 Subway Surfers
Alto's Odyssey
Crossy Road
Minecraft: Pocket Edition
Hitman Go
Plants vs. Zombies
The Room
Once Upon a Tower
Asphalt 8
Friday the 13th
What Are Offline Games?
Mobile games have become the heart and soul of the digital gaming world and special preference is given to the no internet games that the users can play whenever they want without depending on an internet connection.
When you don't have a WIFI connection and are looking for engaging leisure to keep you busy, offline mobile games are the best option you've got.
Due to the abundance of mobile game development in the market, sometimes it can get extremely difficult to find the perfect game that you can enjoy without an internet connection.
Therefore, to help you get your hands on some of the best offline games, this article is bringing you the list of 10 chart-busting offline games for android. Give the following games a try and play wherever you want whenever you want without an internet connection.
1. Subway Surfers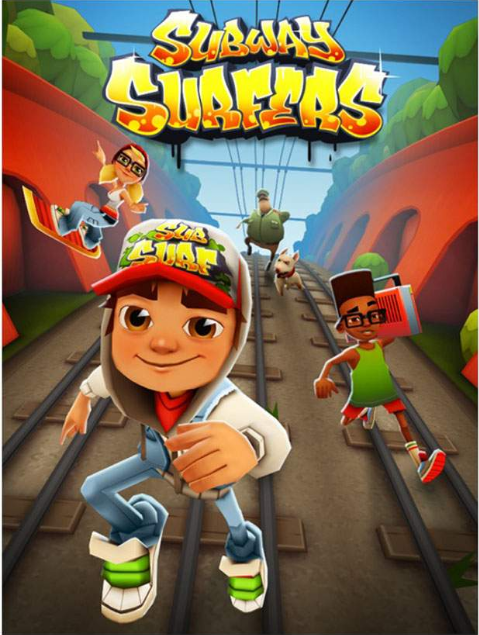 Image Source: Subway Surfer
Being the first game to cross the 1 billion downloads mark, there's a very low probability of you not knowing the revolutionary Subway Surfer game.
First released in 2012 by SYBO games, it quickly became well-known in the mobile gaming market. Additionally, the game won the most downloaded "endless runner" mobile game app award in 2017.
Moreover, Subway Surfers is a single-player game in which the user plays as the graffiti-tagging city dweller who runs in the subways collecting coins and powerups while dodging trains, police, dogs, and other obstacles and while the idea of the game was super-intriguing, the graphics, characters, exhilarating music and swift and seamless controls just made the game more desirable and addictive.
Gaming Tip: Instead of running on the ground, it's best to run on the train. It reduces your chances of getting hit by any obstacles, and you can make high scores.
Rating: 4.4
Price: Free
2. Alto's Odyssey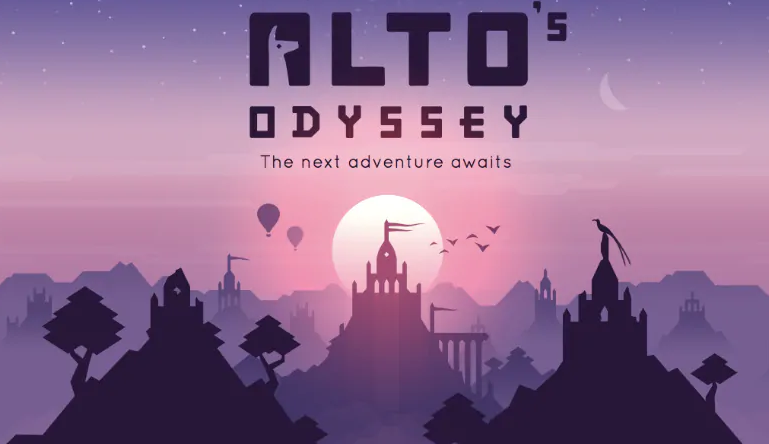 Image Source: Alto's Odyssey
From the makers of Alto's Adventure comes another chartbuster mobile game, Alto's Odyssey. This game is yet another free android game that you can keep playing without the concern of having an internet connection.
The no WIFI game released back in 2018 earned a revenue of 1 million in the first eight months of its release – much faster than any other app on this list.
The reasons for Alto's Odyssey's drastic success are its mysteriously enchanting graphics, an interesting storyline and an enthralling experience that it manages to deliver to the users.
In addition to that, the sound effects and gameplay are so high-quality and captivating that they can keep you hooked for hours and hours. Moreover, as a sequel of Alto's Adventure, this game works as a standalone and comes with 180 challenges for you to complete.
Fun Fact: The game is easy to understand but requires excellent skills and mindfulness to master it.
Rating: 4.6
Price: $4.99 (iOS) – Free, contains Ads (Android)
3. Crossy Road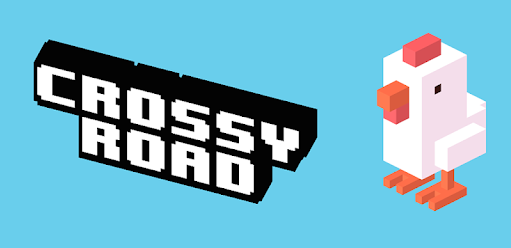 Image Source: Crossy Road
Crossy Road is undoubtedly an addictive retro-arcade-styled game for offline android game lovers and it is yet another free android offline game that the users can play.
Let's talk numbers now – Crossy Road has over 200 million downloads and has earned a whopping revenue of more than $10 million.  In a nutshell, the game has become an offline sensation for game lovers globally.
Moreover, according to reports, the game was inspired by other addictive games like Frogger, Flappy Bird, and DOTA 2. Therefore, the gameplay of the game is based on the player guiding a chicken through the streams, road, and several other obstacles to collect coins and score high.
Furthermore, offline games also have an online version that offers more features than offline ones. Lastly, 150 collectible characters, multiplayer support, and Android TV support are some other features of the app.
Pro Tip: When crossing traffic lanes, make sure to cross as soon as the car passes and stay close to the back of the car. This would give you plenty of time to revert in unlikely situations.
Rating: 4.7
Price: Free – In-app purchases
4. Minecraft: Pocket Edition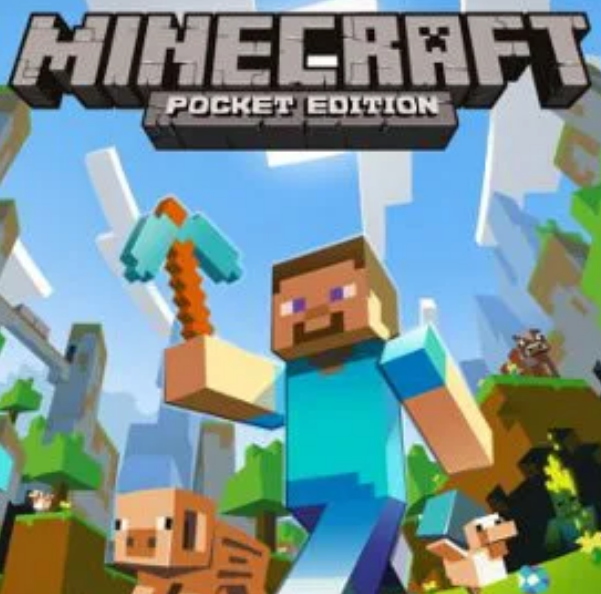 Image Source: Minecraft
Minecraft became one of the popular games in 2020 and with more than 130 million people playing it at least once a month, the app is making $415 million in revenue annually. And for gamers having a thing for strategy-based games, this gaming Android app is a perfect choice.
So, what makes this offline game such a massive success? Well, the fascinating gameplay, the addictive experience, and revolutionary visuals are some of the most primary reasons for the success of this app.
Moreover, Minecraft has two modes for gamers; Creative and Survival mode. While both the gaming modes have their own specific features and settings, the users still get to create their own imaginative world while fighting against threats to keep themselves safe.
Fun Fact: As the game was making rounds in 2009, it has been one of a kind with the block art style game, initially named the "Cave Game."
Rating: 4.6
Price: $6.99 (offers in-app purchases)
5. Hitman Go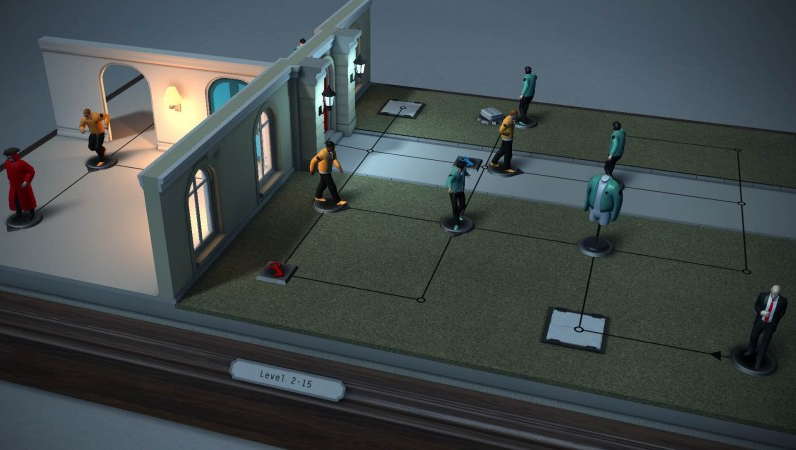 Image Source: Nerd Reactor
Inspired by the Hitman Series, Hitman Go is a virtual reality-powered offline game set around the user to navigate through spaces crowded with enemies with stealth.
From the start, the game exposes you to the thrilling world of Hitman where hiding spots, disguises, distractions, and strategic planning are the norm. Also, the game includes the original equipment of Agent 47 to give a tribute to the original Hitman.
Moreover, the game was featured in the #1 spot on Google Play in the United States in 2018 and is currently ranking on the 13th position globally as the most popular paid puzzle game.
Released in 2014 on both iOS and Android platforms, this offline game wasn't received well initially by the critics. However, it was praised well for its design and simple gameplay.
Fun Fact: The Hitman Go game is a treat for mobile app gamers having a thing for strategic games.
Rating: 4.4
Price: 4.99 – In-app purchases
6. Plants vs. Zombies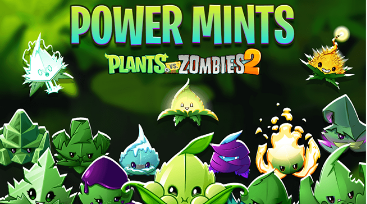 Image Source: Plants vs. Zombies
The list would've never been complete without the Plants vs. Zombies offline game.
Being one of the most popular android free offline game that had a massive fan following as a PC game before transitioning to the mobile domain, the game pretty much revolutionized the strategy and puzzle gaming world by taking the thrilling and suspenseful experience to a whole new level.
Moreover, Plant Vs. Zombies design is based on the visuals of a comic to replicate the same suspense experience that is delivered to the users while they're reading comics.
The gameplay is simple; grow your plants, build an army, attack the zombies by strategically placing plants by placing them in specific lanes and kill them before they reach your door.
Released back in 2019 on Android, the game quickly became a smashing hit and received over 200 million downloads. Fast forward today, Plant Vs. Zombies still happen to be one of the favorite offline games.
Fun Fact: The sound effects and background music are an equal treat for mobile app gamers; believe it or not, you won't mind hearing it again and again.
Rating: 4.7
Price: Free – In-app Purchases
7. The Room
Image Source: The Room Series
The Room Series fantastic puzzle game that needs no-WIFI to provide you with an outstanding gaming experience. The game has been praised for its challenging nature by critics and gamers. In the game, every stage is set in different locations where the user is expected to solve the puzzles to escape the room and although this sounds easy in reality, it's super difficult.
Furthermore, gaining tremendous interest from users, The Room Series generated a revenue of $3.3 million within the first year of release along with nearly 6.94 million downloads.
Pro Tip: Along with your strategic skills, the game also requires great organization capabilities. Keeping related things together and stacking them up can help you clear the levels quicker.
Rating: 4.8
Price: $0.99
8. Once Upon a Tower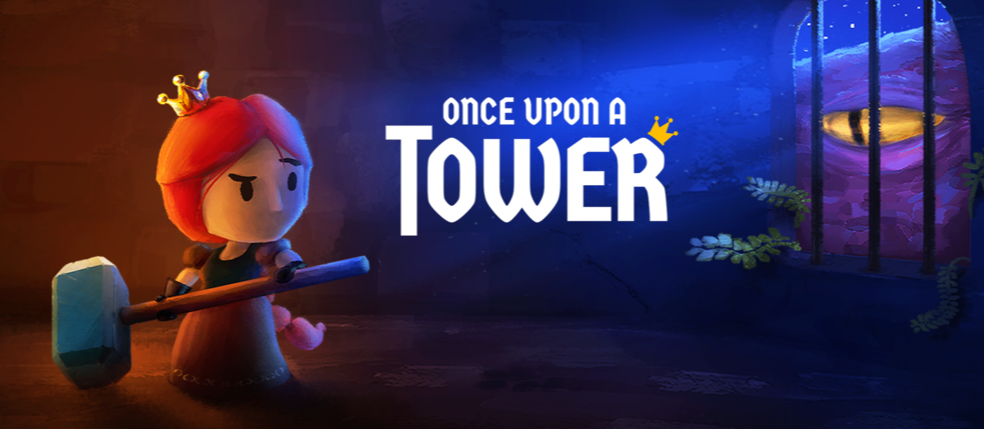 Image Source: Once Upon a Tower
Once Upon a Tower is, by all means, the contemporary spin-off of the usual fairytale story where the princess trapped in a castle is her only savior since the dragon eats the prince.
The game revolves around how the princess smashes the castle, fights her enemies, and earns coins and powerups along the way to find her way out.
As stated by the co-founder, Jonas Mora, the game is an easy-to-pick-up yet hard-to-put-down game gaining plenty of user interest.
Pro Tip: Whenever the dragonflies by, drop down to a row below without any window on either side. This would help you stay safe while killing all enemies remaining in that area and knocking wheelbarrows down.
Rating: 4.7
Price: Free – In-app purchases
9. Asphalt 8
Image Source: Asphalt 8
As fancy as it sounds, Asphalt 8 is another free offline game for players who love enjoy racing games.
Developed and launched in 2013, the game is still one of the popular racing games despite its humongous download size of 4GB.
But what actually makes it a treat for players is that this game includes five different game modes, 70+ racing tracks and locations, 2900+ licensed cars, and more than 1500 challenges.
Asphalt 8 is a cross-platform gaming app with more than 470 million downloads to date. Although the game is a single-player game, the online version also supports multiplayer gaming.
Pro Tip: as much as any racing game player would love to do it, drifting your car during curves can help you win steady supplies of nitro. How to do it? Keep your fingers on the break key.
Rating: 4.7
Price: Free – In-app purchases
10. Friday the 13th
Image Source: Friday the 13th
Here's another puzzle game from a different genre for players who have a thing for all the horror and gore stuff.
Friday the 13th is the horror-based free offline android game where you play as Jason Vorhees, slaughtering opponents across your way over 100 levels.
The game is a spin-off version of one of the most popular horror movies of the same name, where Jason Voorhees is the main antagonist and centerpiece of the movie.
However, there's more than just slaughtering; you along your way must avoid traps, cops, land mines, and even rotary telephones to keep things clear for you.
Note: consisting of a lot of gore and horror stuff, the game is not recommended to all ages (+17 as per Google Play Store).
Rating: 4.1
Price: Free – in-app purchases
Download: Android
Why should You Invest in Offline Mobile Game Development?
First things first, there's no doubt that mobile game development is on a constant rise; nine out of ten millennials prefer mobile games over PCs or console-based gaming.
As a consequence of continuous growth, the mobile game development market is accounted for 52% of the entire global market share in 2021.
On the other hand, when it comes to choosing offline vs. online gaming apps, the choice differ widely.
While online games offer a lot more connectivity and upgraded features, offline games are preferred for following advantages;
1.     Cost-effective and Secure
Offline games are cost-effective and ensure more security. Online games require much more attention and detailing, such as server development, ensuring security measures, and more.
As per research, servers increase the game development cost by 10% or more. Developing offline games can help you cut this additional cost.
2.     User-centric and Interactive
Offline mobile games offer more interaction, user-centricity, and greater engagement for the users.
As soon as the internet goes down or users enter the internet-dead zones, all online games bow out due to connection failure.
Offline games, on the other hand, retain players by keeping the momentum of the game intact – ultimately reducing the player drop-off rate.
3.     A Better Monetization Model
Offline android games monetize more effectively than online games.
For the majority of offline games, advertisements are the most preferred monetization strategy that works wells in low-connectivity scenarios.
Moreover, the ads can continue to load in the background even if the connection flickers on and off – which ensures a convenient source of revenue for developers and investors.
All in all, offline game development offers a set of new features and lucrative opportunities to make a mark in the gaming industry.
And you can always upgrade your gaming app with an online version once it has gained market traction.
Interested in developing a profitable gaming app?

Tekrevol can help you with that. From professional consultation and analysis to complete development and app launch, we have got it all covered.
Wrapping Up
Phew, this pretty much rounds up the list of ten best offline android games.
While the list includes some of the amazing games that made history in their competitive market; this is just the tip of the iceberg.
Certainly, many other offline games are available to users that are gaining massive popularity and user attention, since android app development is a growing phenomenon.
And, so stay tuned as the list will keep on growing with every update.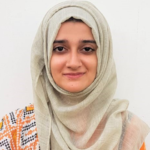 Author : Mehreen Saleem
Mehreen is an avid tech-researcher and thrives on accelerating business value by sharing her research that spans the intersection of technology to business resilience and sustainability-related topics. She's also an advocate for ensuring that every content created at TekRevol is epic.
Recent Blogs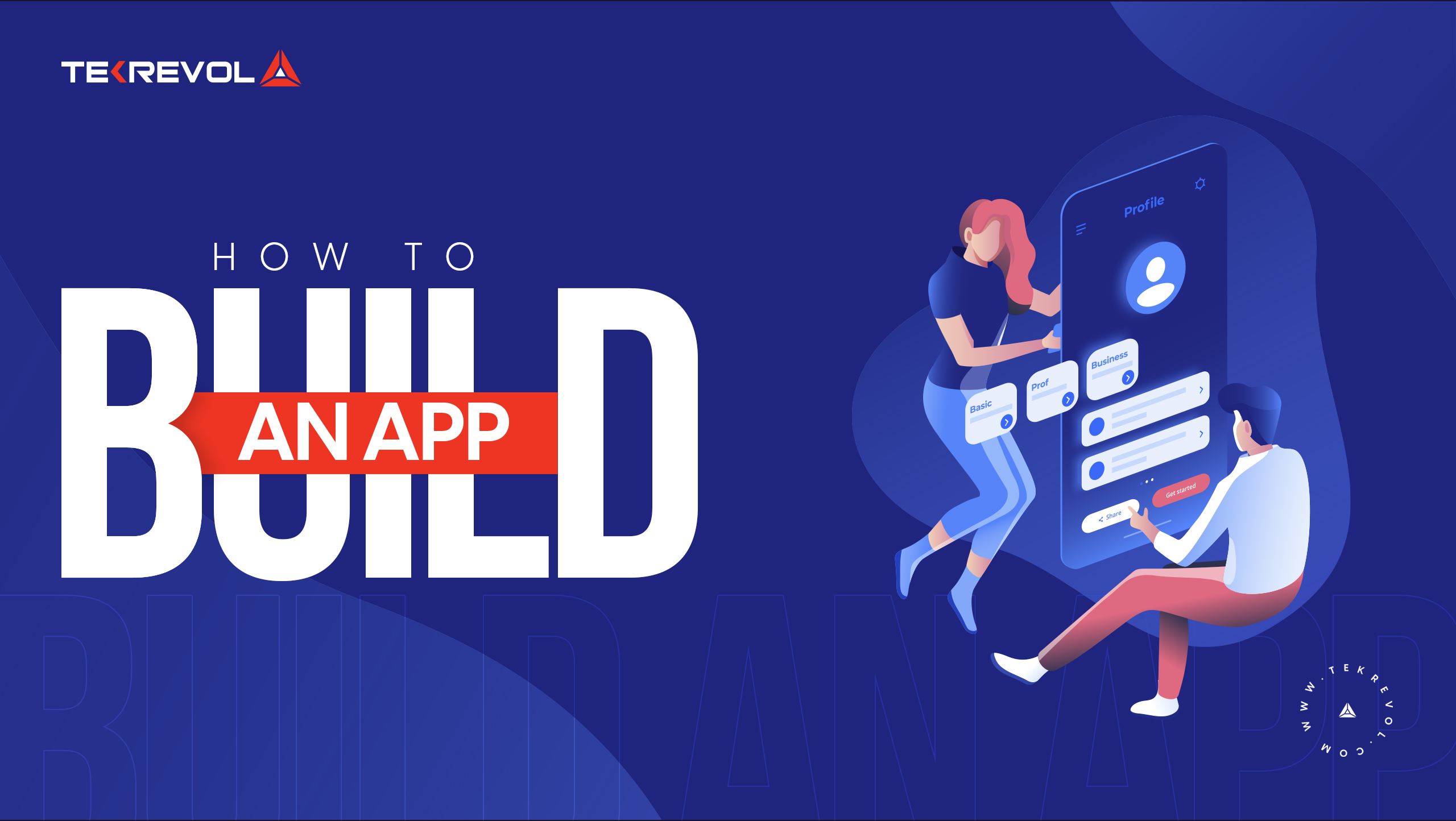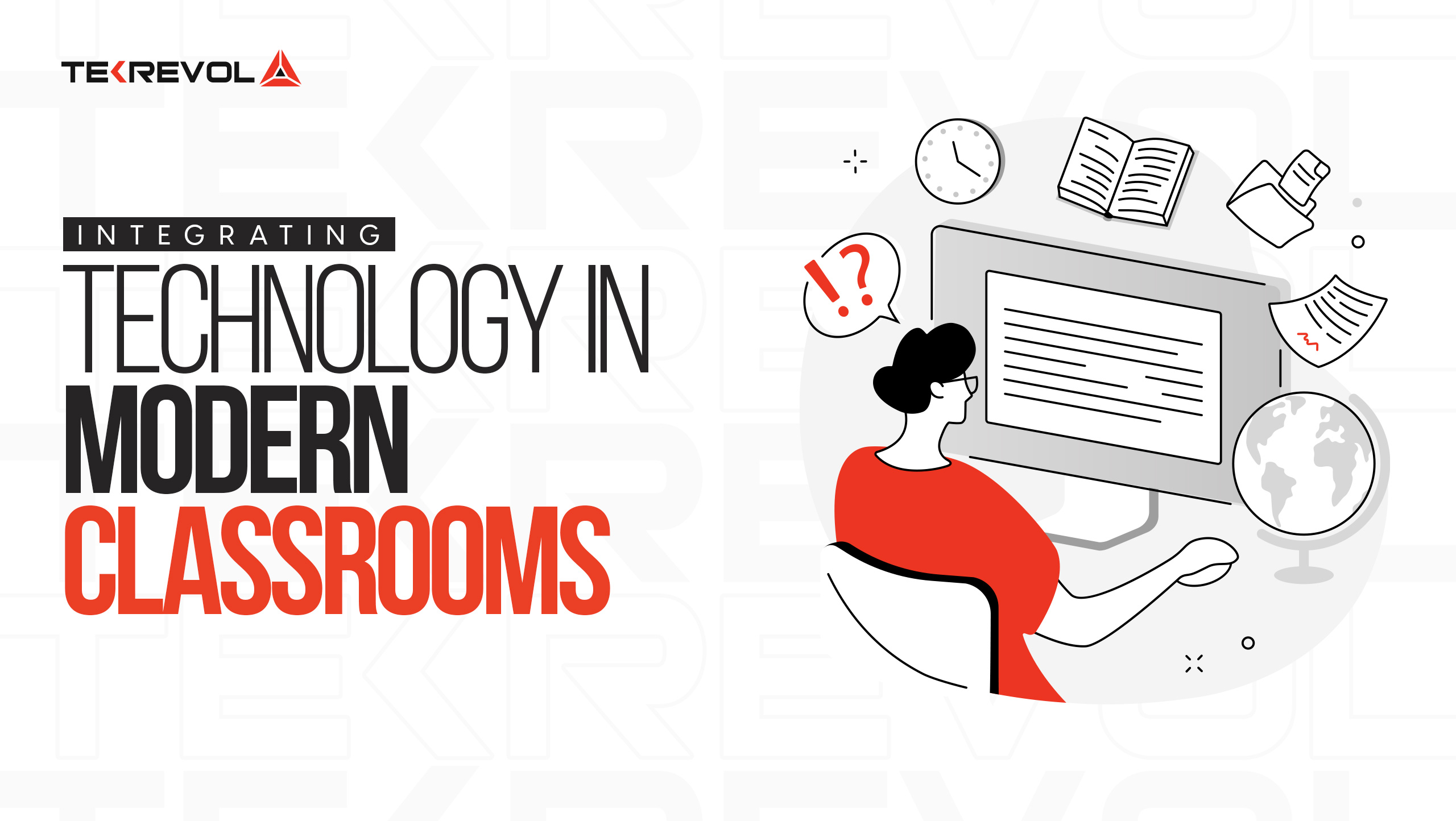 Tekrevol's Global Presence
Now expanding to multiple cities across USA, GCC region, Europe & Asia
Come meet us at a location near you!
USA
39899 Balentine Drive,
Newark, CA 94560
1301 Fannin St #2440,
Houston, TX 77002
501 E Las Olas Blvd Suite
230, Fort Lauderdale, FL
44 Tehama St, CA 94105, San Francisco
400 NW 26th St, FL 33127, Miami
740 15th St NW 8th Floor, DC 20005, Washington
CANADA
4915 54 St 3rd Floor
Red Deer, ABT T4N 2G7
UAE
Level 5, One JLT Tower 1 - Jumeirah Lakes Towers - Dubai, United Arab Emirates
Level 17, World Trade Center, Khalifa Bin Zayed the First Street, Abu Dhabi
Level 22 , West Tower, Bahrain Financial Harbour, Manama, Bahrain
Level 22, Tornado Tower, West Bay, Doha, Qatar
PAKISTAN
3/25, Block 5, Gulshan-e-Iqbal,
Karachi, Sindh 75650
USA
CANADA
PAKISTAN
UAE
talk to us
Got an idea?
Let's get in touch!
Let's discuss your project and find out what we can do to provide value.
I am interested in discussing my ideas with you for
COPYRIGHT 2023 TEKREVOL ALL RIGHTS RESERVED.