How Much Does It Cost to Make a Food Delivery App in Dubai?
Author: Kamran |
September 26, 2022 - TekRevol Team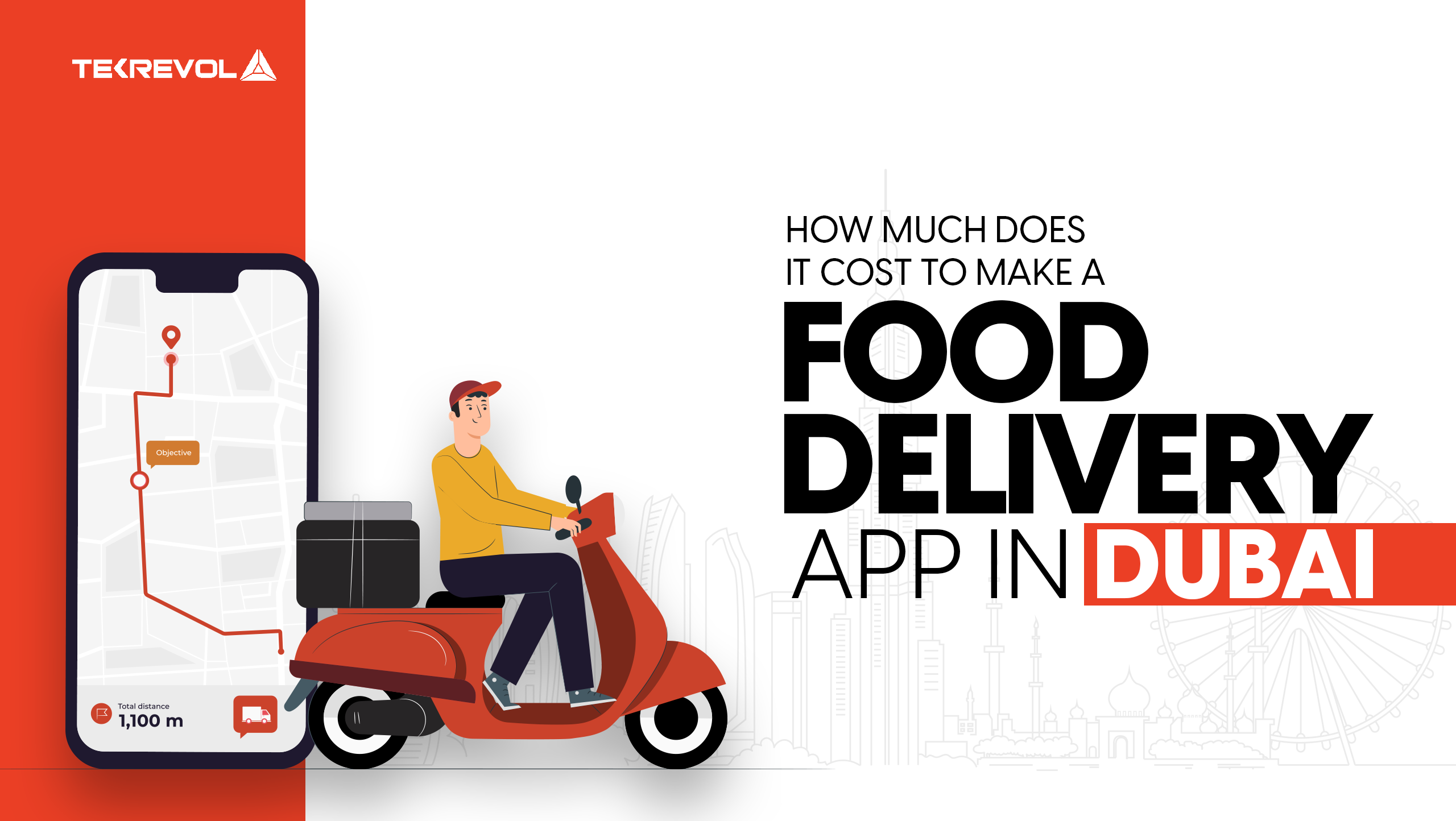 Seeing the unprecedented growth of food delivery apps like Talabat and Zomato in the last couple of years, we can say that online food delivery in Dubai is becoming a mainstream practice.
Where Quick service restaurants and home chefs are looking to invest in building a mobile app for their businesses, technopreneurs are also keen to capitalize on this opportunity by building a food delivery app for Dubai and other GCC regions.
Whether you are a home chef looking to reach a broader audience, a quick service restaurant looking to streamline your delivery operations, or even a solopreneur with a revolutionary idea that can further take the food service industry to the next level, read on!
This blog is a detailed guide on building a Dubai food delivery app, covering everything from development costs to the latest trends in the food delivery industry. But before we get into further details, let's go over the basics of a food delivery app to better understand the business model that we are about to explore.
Food Delivery App 101:
A basic food delivery app Dubai comprises the following four variants:
A Variant for the general public
This app variant allows the general public to browse through the menus of thousands of restaurants and home chefs and place their orders online.
A Variant for partners and restaurants
This app variant is for the restaurants and home chefs to cater to the customer's requests and accept or decline orders, along with setting up their prices and editing their menus.
A Variant for delivery riders
This app variant is used by delivery riders to receive parcels from nearby restaurants and deliver them to customers.
A dashboard or admin panel
The app owners use the dashboard to oversee operations, manage requests from restaurants and home chefs, evaluate commissions, and provide effective customer service.
How Does Talabat Work?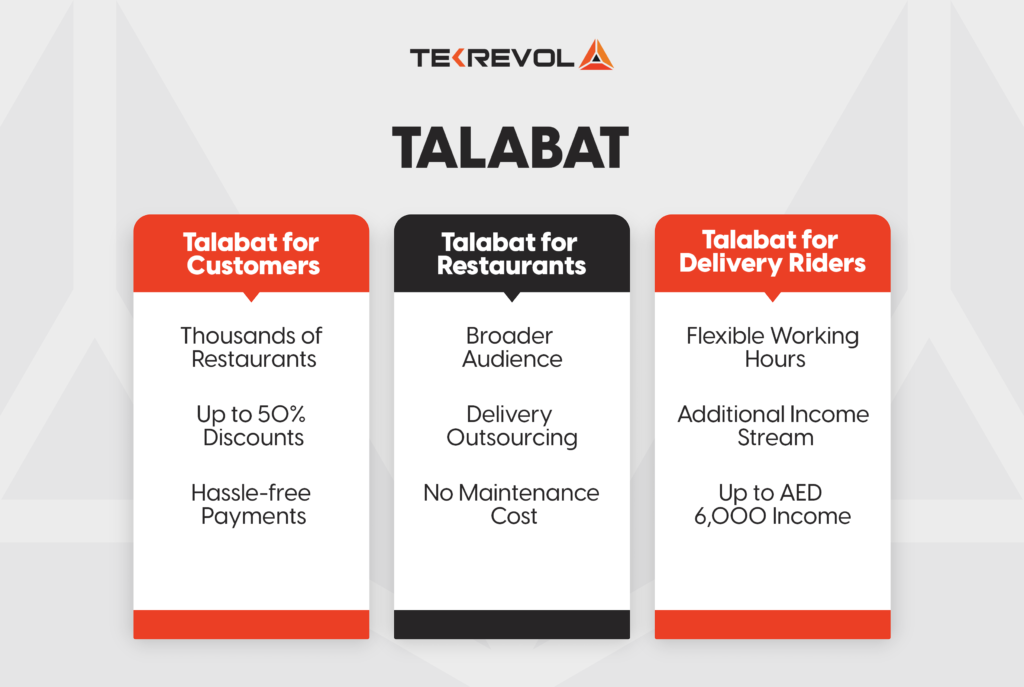 Talabat is considered the best food delivery app Dubai. If you are looking to start a food delivery business in Dubai or GCC, it's better to learn what works and what not from the industry leaders rather than diving in unprepared.
Talabat for Customers
Customers can browse thousands of restaurants and home chefs and order food online.
Customers can use promo codes and enjoy discounts on their favorite restaurants.
Customers can track their orders and pay via mobile wallet, credit cards, or even cash-on-delivery for their orders.
Talabat for Restaurants
Restaurants and home chefs can extend their customer base and get an online platform to sell their products without investing in building a website and mobile app for their business.
Restaurants and home chefs can quickly stand out and acquire a loyal customer base by providing high-quality, delicious food and delivering exceptional customer service.
Restaurants and home chefs can outsource delivery services to Talabat for either a percentage of the order amount or fixed delivery fees per order.
Talabat for Delivery Riders
Delivery riders can make an additional AED 4,000 to AED 6,000 working part-time with Talabat.
Delivery riders can choose their preferred time slot and make money working flexible hours.
Advanced Features to Consider While Building a Food Delivery App for Dubai
The food delivery app business in Dubai is highly saturated. With big names like Talabat and Zomato operating in the industry, it's absurd to think you can catch up with them by replicating their app and business model.
If you are committed to disrupting the food delivery business, consider implementing the features below to your food delivery app.
Deals & Promo Codes
People love discounts. The easiest way to grab the attention and become word of mouth is by offering hefty discounts in the beginning. You can lure people with offers like free delivery or flat 30% discounts on the first order and surprise them with exceptional customer service to keep them coming.
Order Tracking
People don't like to wait, especially for food. And there is still room for improvement in terms of the delivery team. You can take inspiration from Dominos on how they entered a cutthroat market and competed against the pizza giants with a unique selling proposition of "delivered in 30 minutes or for free."
Payments Integrations
The reason most food delivery apps have failed so far is due to a lack of payment options. Dubai is among the fastest-growing cashless societies in the world. It is home to people from hundreds of different countries across the globe. Thus, if you want your customers to keep ordering from you, you need to integrate multiple payment options for their convenience.
Memberships
Memberships are beneficial for both customers and businesses, be it the food delivery industry or any other. It eliminates the need to seek investments from venture capitalists and saves businesses from giving away high equity for investments. Customers can enjoy lucrative deals and discounts by paying a one-time premium, while businesses can gather a substantial investment and a loyal, recurring customer base.
Advanced Filters
Some of the best food delivery apps in Dubai allow their customers to apply advanced filters and search nearby restaurants and home chefs using the GPS feature. You can go one step ahead by integrating more search filters to enhance the user experience for your customers. Filters like "fastest delivery" and "search by ratings" will improve the customer experience and encourage vendors and home chefs to focus more on improving the food quality.
One Click Add-to-Cart
The add-to-cart feature has been in the mainstream for several years. Still, most businesses are not using it the way they should.
People find it overwhelming to go to the product page and add it to their cart separately. This approach is not friendly, especially in the food delivery business, where people already know most of the time about what they want to order. Before you start your project, instruct your food delivery app development partner to add a small add-to-cart button along with the product. It will enhance your customer's experience considerably.
How to Monetize Your Food Delivery App?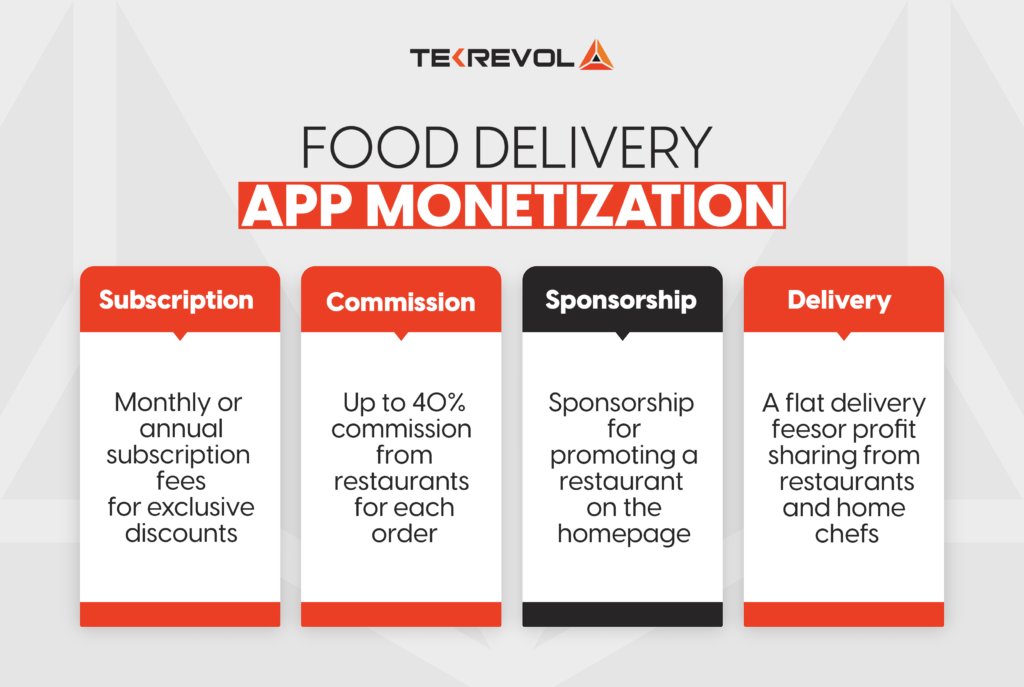 It's crucial to plan the monetization before getting started with the operation. The reason why most food delivery apps fail to break even is not planning the monetization ahead of development.
Below are the four most popular monetization techniques you can use to make profits from your food delivery app.
Subscription Model
The subscription model is becoming a mainstream practice in the food service industry. Apps like Talabat and Uber Eats can be seen using this monetization technique aggressively, as it helps them build a loyal customer base along with getting substantial cash in terms of monthly or annual subscription fees.
Although this model is relatively newer in the food delivery domain, it has proven quite successful in several other industries.
Commissions from Vendors
The second most popular monetization model is to charge a commission fee from the vendors for each order. Food delivery apps charge between 8 – 40 percent of commission from the restaurants and home chefs in order to let them sell on their platform.
This technique helps home chefs and small restaurants leverage the food delivery platform to sell to a broader audience.
Delivery Charges
Most food delivery businesses in Dubai offer delivery services to restaurants and home chefs for a minimal fee. This enables home chefs and small restaurants to deliver their orders without setting up a dedicated delivery team and ensures timely delivery of the order.
App owners can charge a flat fee of 15 – 30 AED or a fixed percentage of the order value. This monetization technique has proved to be the most successful mobile app development company in Dubai and GCC.
Sponsorships
In the sponsorship model, app owners can offer restaurants to be displayed on the homepage of their app in exchange for a one-time fee. This model is relatively new and has proven to be successful so far, despite being detested by small restaurants and home chefs, as it decreases their chances of being visible to the audience.
If other monetization streams work fine for you, you should avoid implementing this one in your business model.
The Average Cost of Building a Food Delivery App in Dubai
Although building a mobile app requires substantial capital investments, the returns easily eclipse the development cost. Some of the best food delivery apps in Dubai, like Talabat, Zomato, and Uber Eats, are making millions in monthly revenues.
The average cost of building a food delivery app in Dubai can be between USD 50,000 to USD 100,000, depending on the features, functionalities, and deadlines.
Wrapping Up…
The online food delivery industry in UAE is expected to reach $2.18 billion by the end of this year. If you think you have an idea that can disrupt online food delivery Dubai and further streamline the delivery process and operations, now is the right time to invest in it.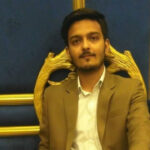 Author : Kamran
Kamran Arshad is a computer science graduate with a knack for marketing and copywriting. He helps businesses define their brand voice and convert prospects into customers by creating scroll-stopper writing pieces. His favorite writing niches include technology, entrepreneurship, marketing, and organizational leadership. He enjoys watching movies and TV shows in crime, mystery, and thriller genres and playing chess online in his spare time.
Recent Blogs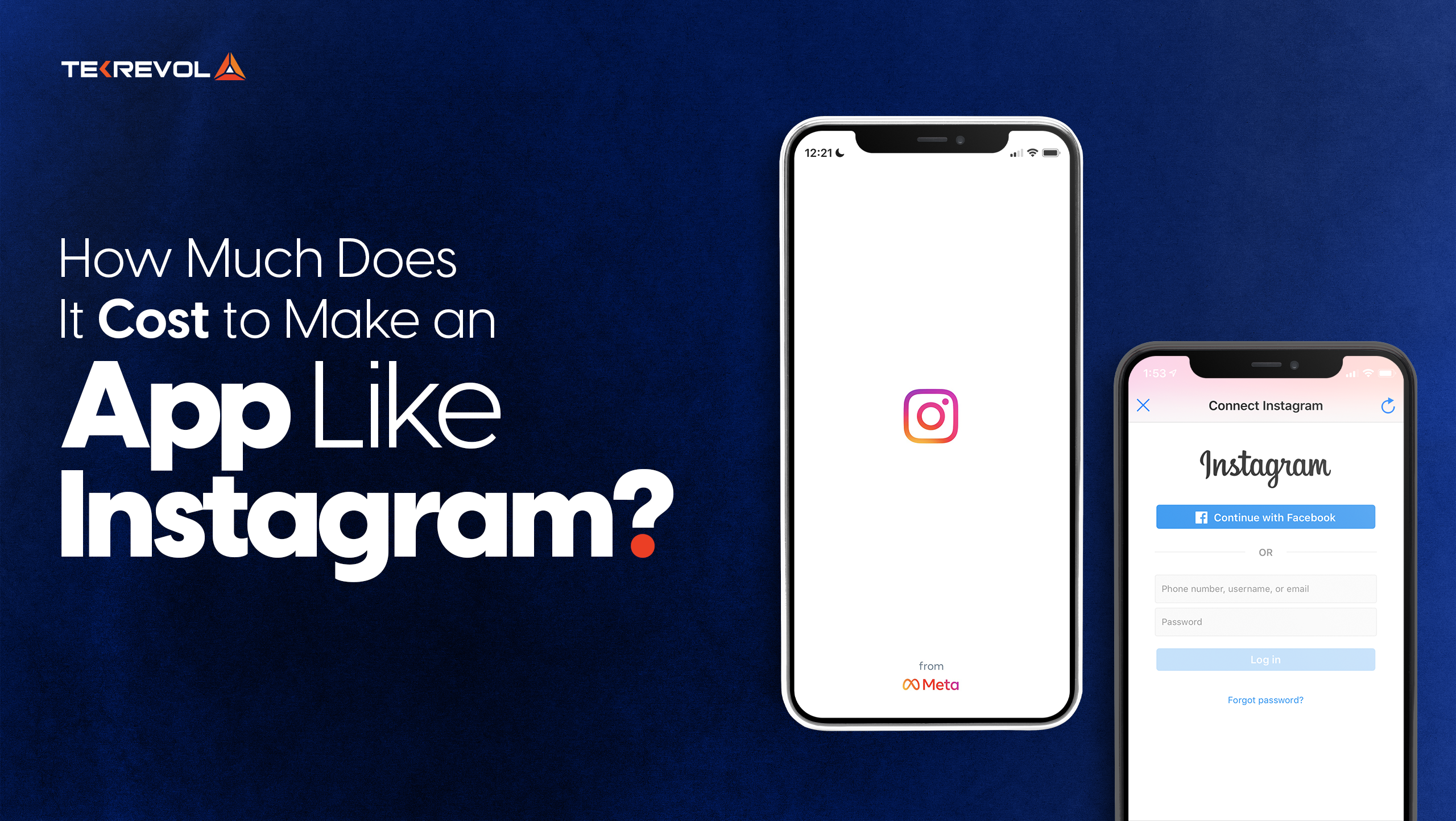 Tekrevol's Global Presence
Now expanding to multiple cities across USA, GCC region, Europe & Asia
Come meet us at a location near you!
USA
39899 Balentine Drive,
Newark, CA 94560
1301 Fannin St #2440,
Houston, TX 77002
501 E Las Olas Blvd Suite
230, Fort Lauderdale, FL
44 Tehama St, CA 94105, San Francisco
400 NW 26th St, FL 33127, Miami
740 15th St NW 8th Floor, DC 20005, Washington
CANADA
4915 54 St 3rd Floor
Red Deer, ABT T4N 2G7
UAE
Level 5, One JLT Tower 1 - Jumeirah Lakes Towers - Dubai, United Arab Emirates
Level 17, World Trade Center, Khalifa Bin Zayed the First Street, Abu Dhabi
Level 22 , West Tower, Bahrain Financial Harbour, Manama, Bahrain
Level 22, Tornado Tower, West Bay, Doha, Qatar
PAKISTAN
3/25, Block 5, Gulshan-e-Iqbal,
Karachi, Sindh 75650
USA
CANADA
PAKISTAN
UAE
talk to us
Got an idea?
Let's get in touch!
Let's discuss your project and find out what we can do to provide value.
I am interested in discussing my ideas with you for
COPYRIGHT 2023 TEKREVOL ALL RIGHTS RESERVED.