8 Best Apps for Real Estate in 2022
Author: Saba Sohail |
November 17, 2021 - TekRevol Team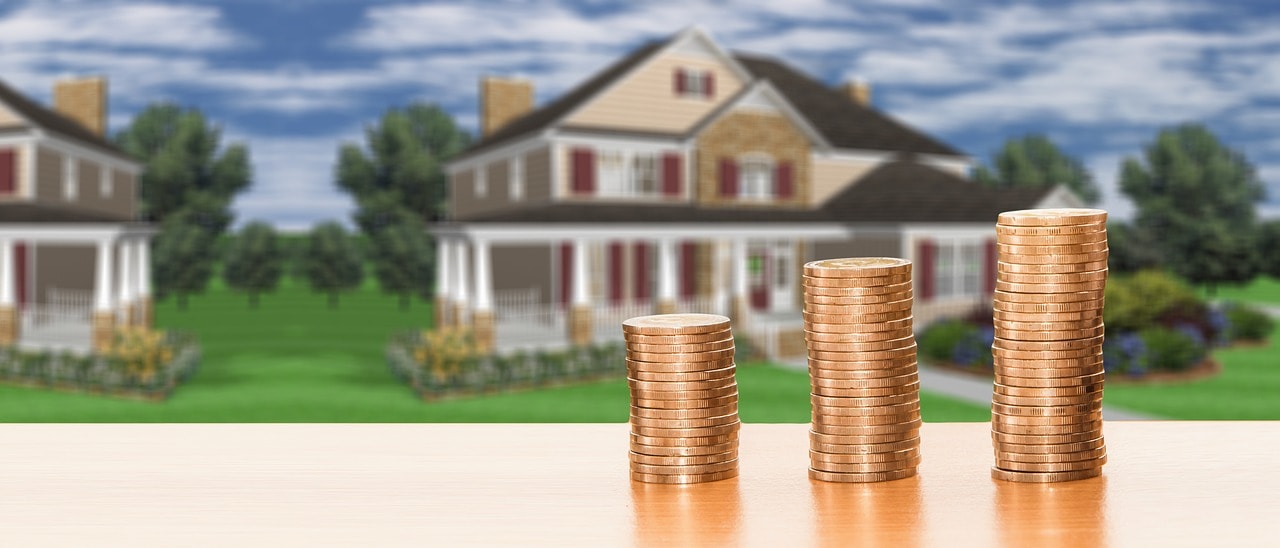 House hunting apps have revolutionized how the real estate industry works and bridged the market gap between home buyers, sellers, realtors, and property investors.
In addition to being a convenience for home buyers and a ready market for realtors, real estate apps are a lucrative business venture for appreneurs.
A report suggests that 98% of people began their home searches on the internet, and 73% out of these browsed home listings on apps and websites – which was a drastic change from 2018 when only 44% of people checked online listings (NAR).
Real Estate app development is among the top app development ideas for entrepreneurs. When it comes to app development and entrepreneurial journey, providing value is imminent. Hence, there are more avenues that you can think of.
This article covers the 12 best real estate apps for 2021 reviewed based on architecture, feature, functionality, user interface and experience, and performance.
But before getting started, if you're already aware of the real estate apps and you have a real estate product idea that you know will work, get connected with us today, and let's start ideating and iterating your app.
Ready to build a real estate industry redefining app?
1.  Zillow
Zillow, a pioneer online real estate platform, has an on-demand real estate app for homebuyers, realtors, property entrepreneurs, and investors.
While it is one of the best house hunting apps for users looking to buy, finance, or rent homes, it also has dedicated panels for sellers and agents.
The most crucial feature of Zillow is its 'Zestimate' which is an industry-leading home valuation tool and gets updated daily. Users can check to buy and selling estimates, calculate interest rates and mortgage, predict down payments, and so on.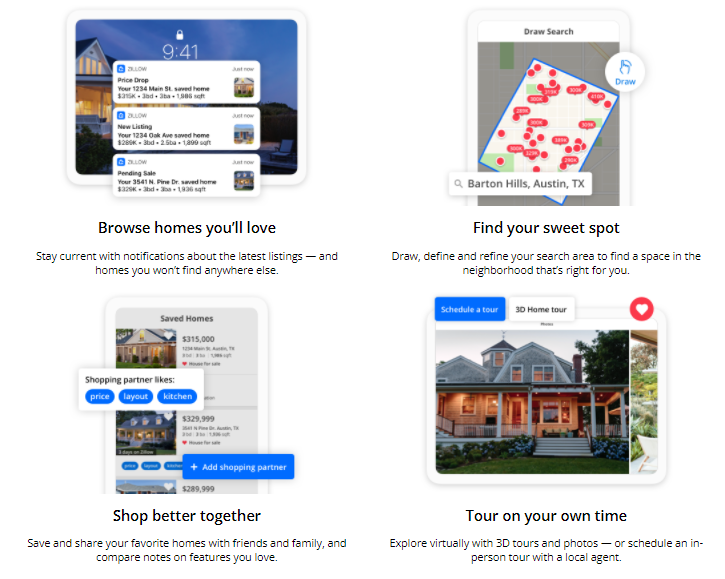 It is setting the highest bar in terms of user experience by facilitating via in-person and virtual 3D tours, social media sharing options, and unlocking Zillow-owned homes using the app.
2. RedFin
RedFin is another house-hunting app that allows in-person and virtual tours of homes. It has a cost calculator which facilitates users in estimating mortgage, insurance, house funds, and comparing overall financial investments. It is more popular for its free home buying classes and open house events.
It is powered by a massive MLS database, which picks 70% of new home listings within 5 minutes. Abbreviated as Multiple Listing Service is an initiative from cooperative realtors.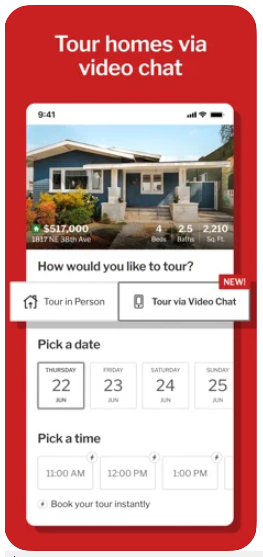 They have created MLS to update property listings on a single platform and allow participating realtors to invite other brokers and property agents to generate buyers/clients.
3. Realtor.com
Realtor is the flagship app from the National Association of Realtors. It is too powered by an MLS database and shows noise levels to tax histories of properties.
It allows in-person or virtual 3D tours, searches property based on the set radius, neighborhood requirements, school districts, crime rates, and predetermined mortgage affordability.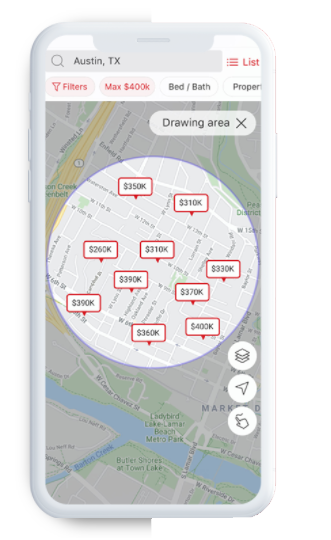 Because NAR is close to MLS, property information gets updated on Realtor faster than any other real estate apps or website.
Realtor follows the most innovative real estate app development trends by using virtual walkthroughs for home tours, sending push notifications when prices drop, or property sells, and allowing users to view properties via Chromecast on their TV devices.
4. Xome
Xome is one of the most popular real estate marketplaces. The company uses real estate APIs, MLS, and other sources to process Big Data and provide insights for profitable real estate investments.
Xome has launched two house hunting apps. Both target home buyers, realtors, agents, and investors via a different revenue model.
First is Xome Real Estate, a typical house hunting app similar to Zillow and RedFin in terms of features and user experience.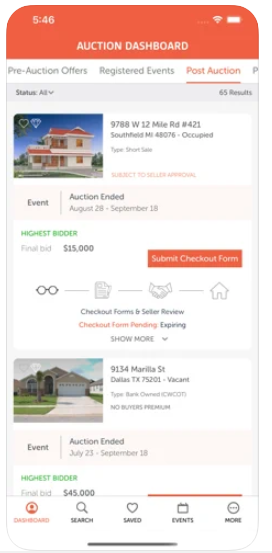 Xome Auctions is their second app which is exclusively for real estate auction events. Participants can attend these auctions virtually and in-person and bid for luxurious residential properties, short sell, and sign e-contracts.
Download Version #1: Android – iOS
Download Version #2: Android – iOS
5.  Homesnap
Homesnap is a complete real estate assistant solution for realtors, agents, and property brokers. It allows real-time collaboration between agents and home hunters.
To facilitate this collaboration, Homesnap allows users to generate and print custom reports with the latest data.
Agents can share these reports in PDF format with their clients through a messaging feature integrated within the app.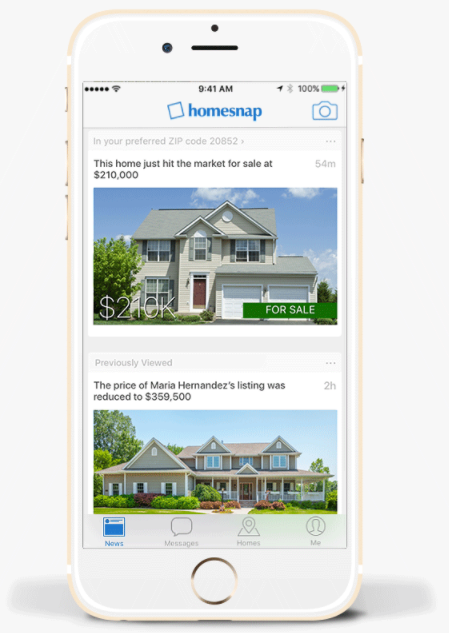 The app's private messaging platform uses AI-based voice search and speech recognition architectures and helps agents and homebuyers keep track of the residential properties they put on their watch list.
More importantly, the app is compatible with smartphones, smart TVs, and wearable devices like Apple Watch.
6. LoopNet
LoopNet is a business-centric real estate app from a US-based real estate giant.
What distinguishes this app from other house hunting apps is the primary goal of the app.
Its target users are the home buyers who would like to invest in multiple-room apartments and even firms, entrepreneurs, and businesses who would like to buy and lease commercial spaces and office properties.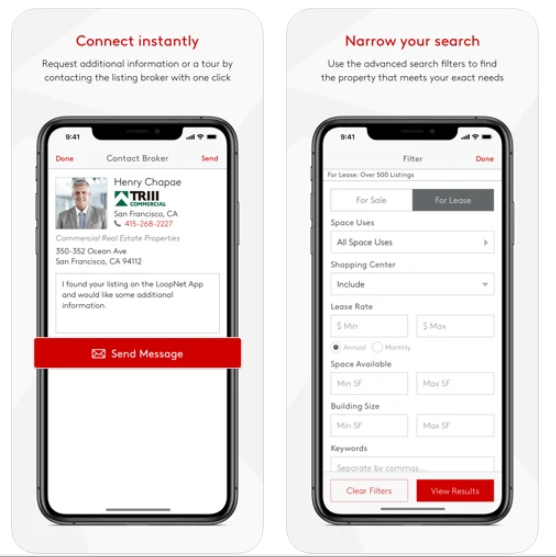 Considering the chunk of users LoopNet app is attracting, the scope of this app is considerably broader than others, plus it shares some advanced features from Homesnap like built-in private messaging.
It has other conventional real estate features like satellite images, maps, search filters, mortgage calculation, etc.
7. Trulia
Acquired by Zillow in 2015, Trulia is still operating with its name and shares listings from Zillow and MLS. It is a conventional house hunting app and has a similar interface as Zillow and RedFin.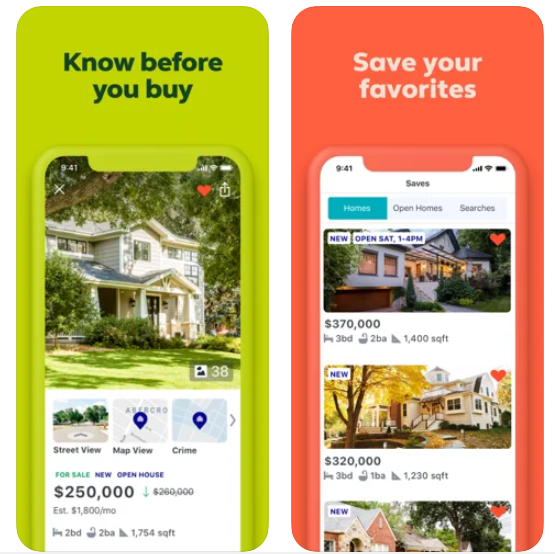 It comes with a mortgage calculator, satellite images, search filters, and map radius to set boundaries for home search. A 4.8 average rating on the App store and 4.5 on Google Play suggests that the app provides an optimal user experience.
8. Bigger Pockets
Bigger Pockets is a dedicated platform for property investors and realtors who want to learn the art of the real estate business before making material decisions.
The app gives access to the community forum, selected listings, ebooks, magazines, calculators, etc.
While the company had launched mobile apps for Android and iPhone, the latter seems to be down for updates.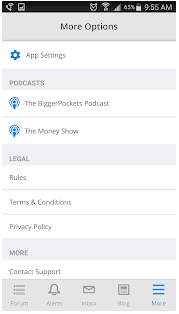 The Android app has data downloads, options for custom reports, rental calculators, and critical real estate market insights.
Not as advanced as compared to Zillow or Realtors, but Bigger Pockets is an essential app for beginners in the field.
The app can also be used by homeowners planning to sell their domestic residential properties but don't know where to start.
Download: Android
Over To You
The real estate apps on this list are leading the revolution in the property business, which is clearly primed towards automation. Multiple modern technologies like smart contracts, AR and VR simulations, image recognition, and deep learning are opening gateways for digital transformation in this specific industry.
If you, too, are an appreneur planning to invest in real estate app development, there is no better time than now.
The global pandemic has changed the overall economic dynamics of the property market, and more users are turning to these apps to complete the purchasing transactions for their dream homes.
Tekrevol has a team of Android and iPhone App Development who know a little too much about building sustainable apps.
Got an epic real estate app idea?

If you want to build an app like that and add to the digital transformation currently happening in the industry, get in touch with us!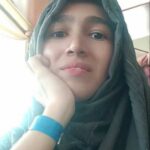 Author : Saba Sohail
Saba is all about strategic leadership and tech-led transformation. She comprehends, incubates, and iterates the idea of integrating tech-powered solutions and converts her knowledge into simple, valuable, and actionable blogs for tech leaders and businesses, much like TekRevol does with their products and solutions.
Recent Blogs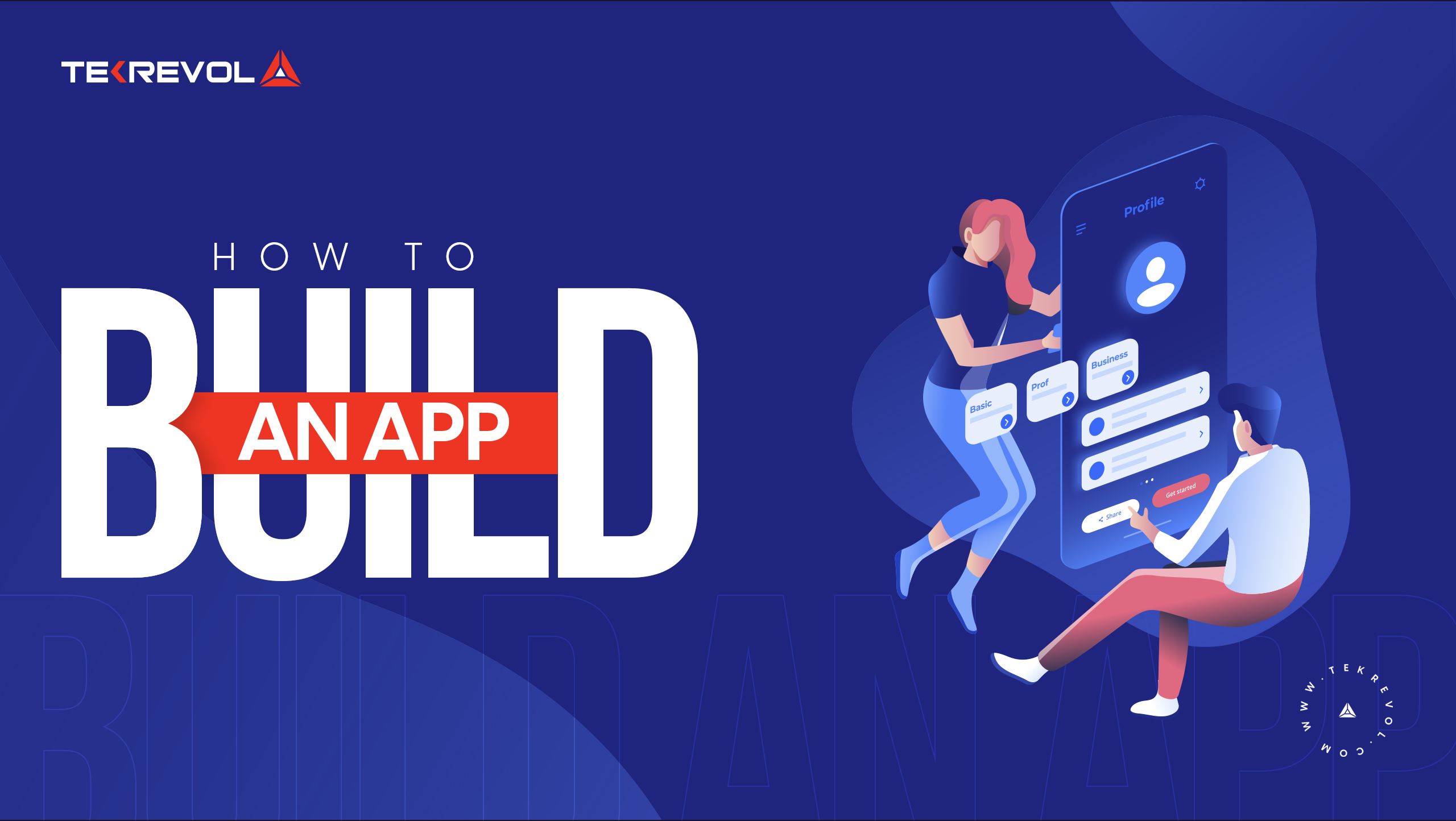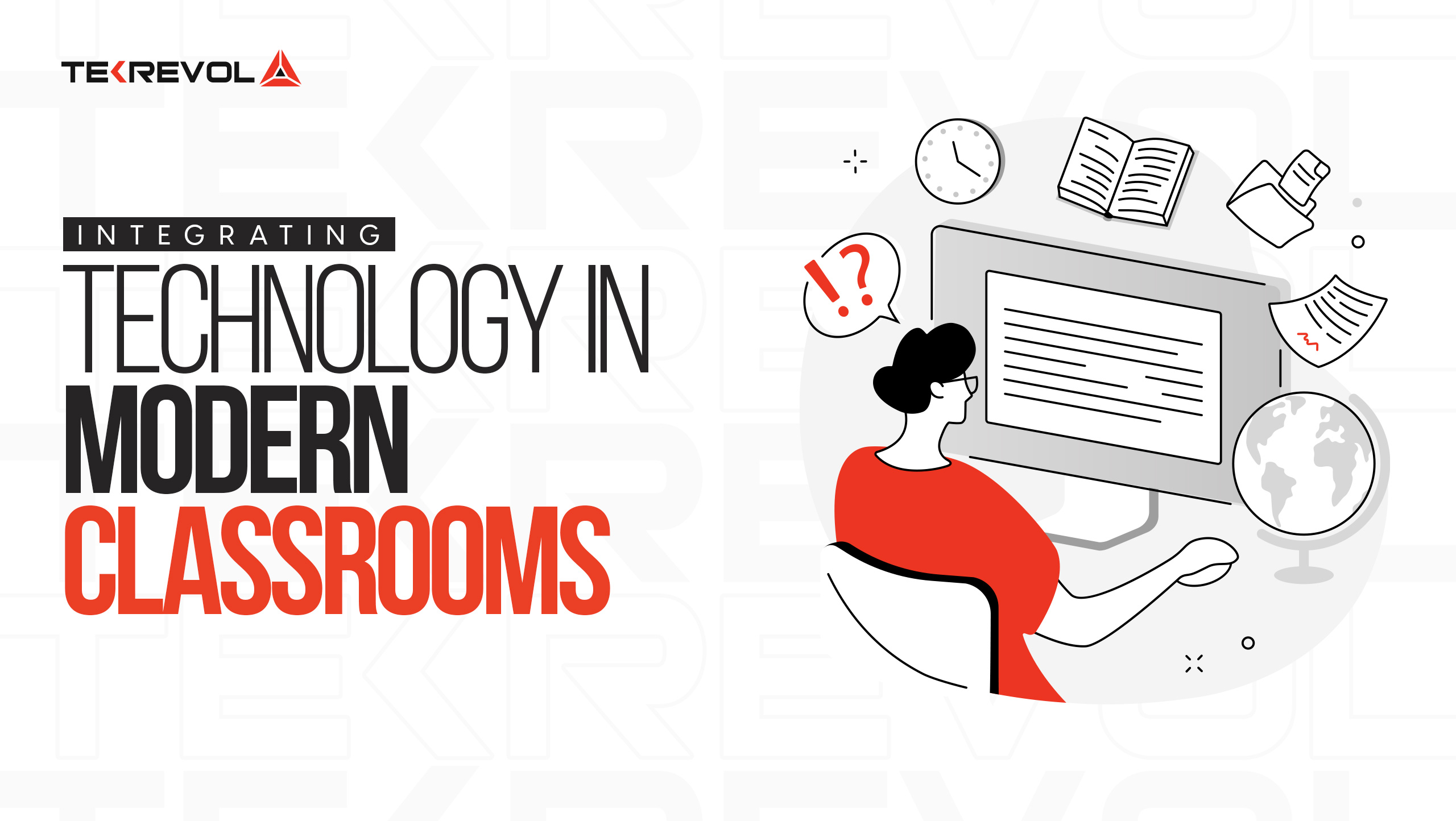 Tekrevol's Global Presence
Now expanding to multiple cities across USA, GCC region, Europe & Asia
Come meet us at a location near you!
USA
39899 Balentine Drive,
Newark, CA 94560
1301 Fannin St #2440,
Houston, TX 77002
501 E Las Olas Blvd Suite
230, Fort Lauderdale, FL
44 Tehama St, CA 94105, San Francisco
400 NW 26th St, FL 33127, Miami
740 15th St NW 8th Floor, DC 20005, Washington
CANADA
4915 54 St 3rd Floor
Red Deer, ABT T4N 2G7
UAE
Level 5, One JLT Tower 1 - Jumeirah Lakes Towers - Dubai, United Arab Emirates
Level 17, World Trade Center, Khalifa Bin Zayed the First Street, Abu Dhabi
Level 22 , West Tower, Bahrain Financial Harbour, Manama, Bahrain
Level 22, Tornado Tower, West Bay, Doha, Qatar
PAKISTAN
3/25, Block 5, Gulshan-e-Iqbal,
Karachi, Sindh 75650
USA
CANADA
PAKISTAN
UAE
talk to us
Got an idea?
Let's get in touch!
Let's discuss your project and find out what we can do to provide value.
I am interested in discussing my ideas with you for
COPYRIGHT 2023 TEKREVOL ALL RIGHTS RESERVED.