Python As A Language For Mobile App Development
Author: Shameen |
March 10, 2021 - Tekrevol Team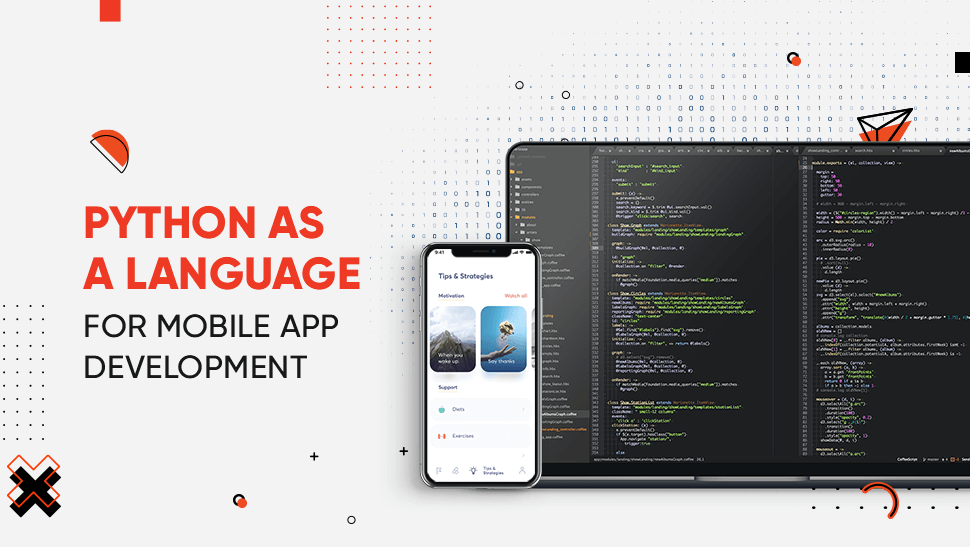 Mobile app development has witnessed drastic changes over the years, which has evolved it for the better. One of the most significant changes has been the use of Python for app development.
Python is an interpreted programming language which object-oriented and classified as a high-level, advanced language for mobile app development.
The programming language dates back to the 1980s and originates from the Netherlands. The implementation began in 1989, and later Python 2.0 came out in 2000, which had some very exciting features. But that's not all, and we saw the release of Python 3.0 in late 2008, which showcased a major change in the programming language.
The multi-paradigm language is fully supported with the best features that give shape to a mobile app, which is why it's become one of the top programming languages for android app development services.
Features Of Python
Before you dive into Python app development, let's familiarize yourself with some of its best features.
The language is open-source, which means it has a huge community of developers who help each other. It also means developers can download Python easily.
Python is developer-friendly and easy to learn for first-timers as compared to the longer running programming languages like C#, Flutter or JavaScript.
It's an object-oriented language that helps developers organize their software around objects. Basically, the objects are defined as data fields.
Python is a popular language for developing flawless and smooth GUI, especially for mobile game apps.
The high-level programming language doesn't require developers to remember any structure or manage memory, which is why they love building apps with Python.
The language is portable and great support for cross-platform mobile app development.
Python is extremely flexible because it can integrate with other famous programming languages.
Developers don't need to compile the code because Python code executes line by line.
The standard Python library eliminates the need to think and write your own code for every little function.
Use Cases For Python As Development Language
Python is known to be the well-established programming language that can take care of any kind of development.
Here are some applications of Python in the real-world.
Web Development
Python for web development is a great choice if you're a developer looking for an array of features. You can leverage Django, Flask, Bottle, etc., to develop web frameworks that simplify tasks and have extensive libraries.
Python's frameworks are highly dependable because they're secure, scalable, and flexible. It makes development smooth.
Game Development
Python has a vast library that assists in game application development. For example, a famous library is PySoy, which supports 3D mobile game development.
Python is a foundation for popular games that people know and love.
Artificial Intelligence and Machine Learning
Artificial Intelligence and Machine Learning are emerging technologies that require the use of modern tools for project development. Thanks to Python mobile app development, the use of AI & ML has become fairly easy.
Python offers tools and qualities which allow data science professionals to leverage AI & ML. It has some great packages like SciPy, Keras, NumPy, Pandas, and Seaborn.
Desktop GUI
Python is an excellent choice for desktop GUI development because it offers a modular architecture combined with text processing tools.
It has multiple tools for GUI creation like toolkits and frameworks, which make development breezy.
Software Development
Apart from developing Python mobile applications and desktop apps, the programming language is also a developer favorite to build software from scratch. Like I said, Python is your development solution.
The data analysis and visualization support make it easy to develop custom software for companies and individuals.
Enterprise App Development
Enterprise apps are large-scale and business-centric apps that need to be backed by strong coding and development. These applications are very different from regular Python apps. They're designed to fulfill specific requirements of a large business that need to be integrated throughout the company.
Python offers an array of tools that assist in enterprise app development. Some of these are:
Odoo – A management software that offers a complete set of features to build an entire enterprise app.
Tryton – Another high-level tool to build an app with Python.
Language Development
Python is a programming language that's become an inspiration for the development of many other programming languages. Python is also a language that supports the maintenance of other languages, and it's also used to update the features of such languages.
Some famous examples of programming languages are Swift, OCaml, CoffeeScript, Boo, etc. The languages have many similarities with Python.
System Administration App Development
Admin tasks are tedious and require a systematic approach to work with, and that's where System Administration apps play a role.
Python allows the developers to integrate and engage with the OS using a module, making all IO operations easy.
Audio & Video Development
Another use of Python is the development of audio and video apps. Users love watching videos and listening to audio in their free time, and Python allows the developers to build such flawless apps.
YouTube is a great video app that leverages Python because it offers numerous libraries and features with make the mobile app smooth and amazing.
Blockchain App Development
Blockchain has to be the trendiest technology that is still very hot in the digital market. The technology isn't easy to grasp; however, Python has made it easy to implement for developers.
The easy-to-learn language has simplified the development of blockchain apps with the help of frameworks like Flask.
Why Is Python Popular?
Python has been a developer favorite for quite some time now. Are you wondering why it's so popular? Well, it's quick and compatible, to name a few.
1.    Python Is Easy To Learn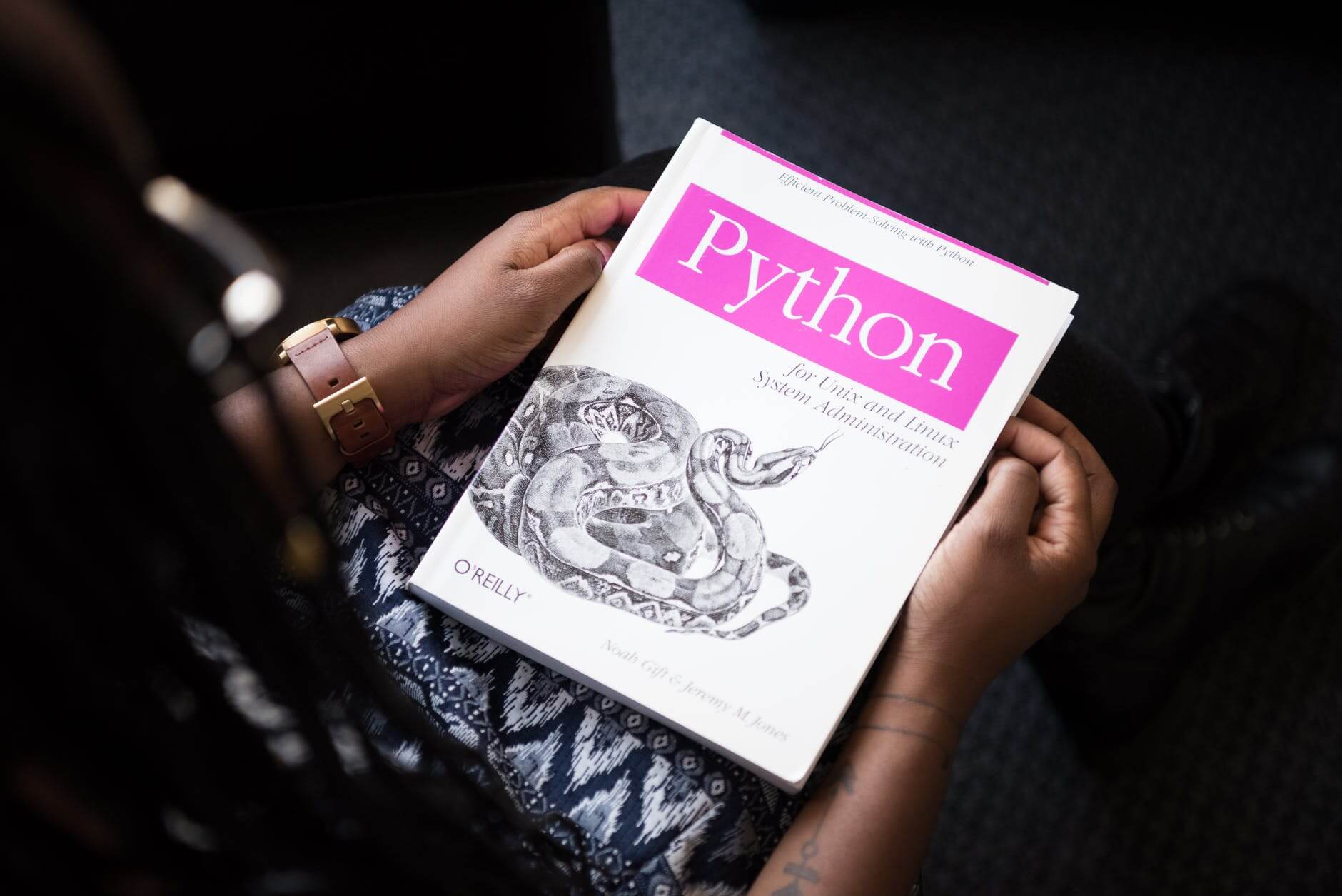 The biggest reason why developers prefer using Python is that it's easy to learn and implement. Its syntax allows the developers to build concepts without the need for coding. It makes tedious tasks a piece of cake, which is why it's a great choice for newbies.
Another feature of Python is the ease of using English keywords instead of coding punctuations. It makes mobile app development easy and quick.
2.    Quick & Compatibility
A Python mobile app doesn't need to be compiled because the built-in interpreter runs the codebase directly; this isn't common with other languages. Python also has a state of the art system which recognizes bugs and errors in the codebase as you write it, which allows you to eliminate them.
Python is the kind of language that can run on multiple popular operating systems like Android, iOS, and Windows. This feature comes in handy when a brand decides to develop a mobile app for different audiences since the market is mainly divided into two – Android and iOS.
3.    Test-Driven Development
Python allows coding and testing simultaneously during the development process. The feature helps them see any errors, make adjustments, and cut their work in half in the long run. Python also lets developers build their mobile apps through the prototype, thanks to code refactoring.
4.    Big Data Support
Big Data is an emerging technology that allows businesses to handle large size data that has the potential to keep growing. A great example is a bank, where there are new hire android app developers and new account holders regularly. Python possesses a large number of standard libraries, which are backed by Big Data. This also means that developers can work on mobile apps that have large amounts of data, like a dating app.
5.    Strong & Dependable Developer Community
Due to the prominent increase in popularity of the programming language, Python is backed by a very large developer community. The community is one of the most active ones, offers detailed documentation on every Python-based project, and makes understanding the language easy for newbies. Moreover, having Google as it's sponsor is all the more reason why Python is so popularly used.
The Best Examples Of Python
Let's have a quick look at a list of the most famous iOS and Android apps in Python.
1.    Instagram
Instagram is one of the most popular social media platforms available on smartphones. The app changed the way people share and explore pictures. It's like a digital photo album where pictorial content is much more accessible. The app developers use Python as their programming language to scale their app as needed.
2.    Spotify
Spotify is a famous streaming app for enjoying music on a smartphone. The developers build the iOS and Android app with Python because it offers advanced data analytics and development speed. In doing so, the company can leverage advanced functions to offer a more personalized experience to users.
3.    Uber
The world popular taxi app Uber operates in more than 15 countries worldwide. The company leverages Python because it makes it easy to handle large amounts of data, and it's easy to learn. It also offers maximum security, which makes it for the company and users to rely on Uber.
In Conclusion
There is no doubt that Python has a wide fanbase in the mobile app development field. It's made the development faster and convenient with other benefits.
If you're a programmer, you can leverage Python to create one of the best mobile apps out there. It's a fast-growing and advanced programming language, which makes it a great option.
Want Us To Build A Goal-Crushing App For Your Brand? Just Click On The Button Below.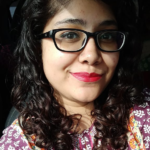 Author : Shameen
Shameen Kalim is a content specialist at Tekrevol. She has over five years of experience in content writing and has the expertise to develop content for articles, guest posts, on-site blogs, webpages, marketing campaigns, email marketing, etc. Her content expertise is relevant to technical writing for software houses, e-commerce websites, and everything fashion!
Recent Blogs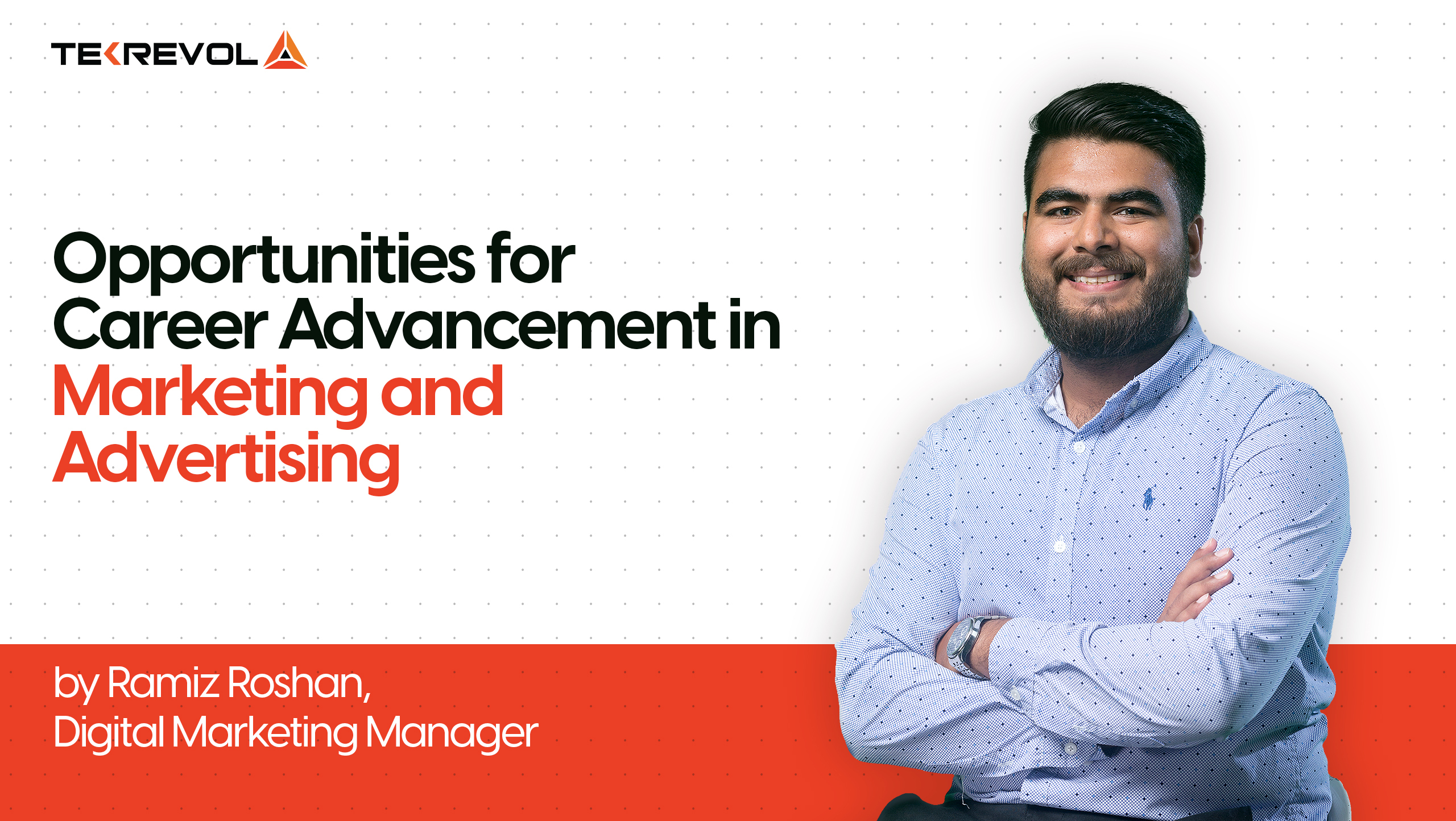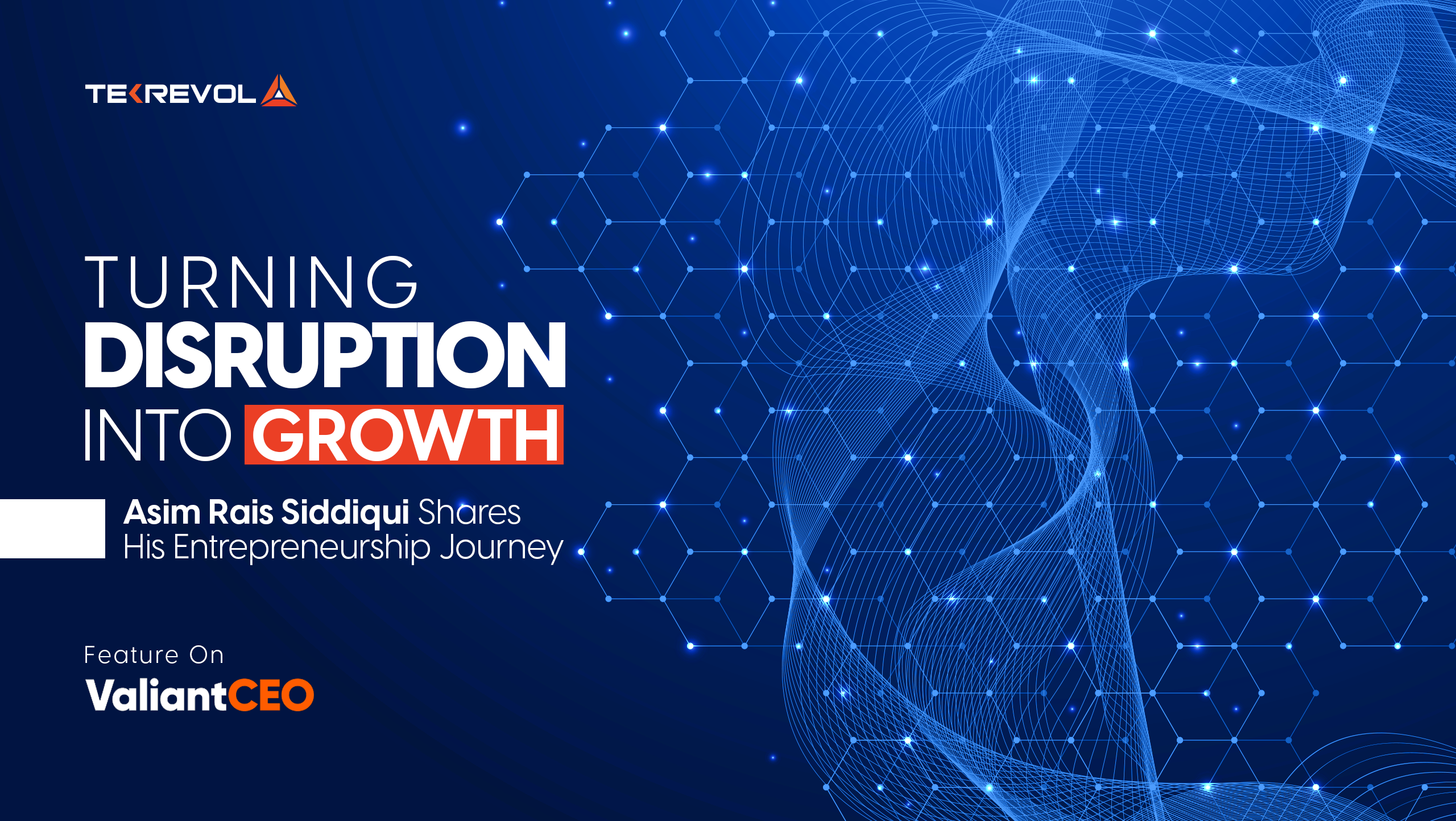 Tekrevol's Global Presence
Now expanding to multiple cities across USA, GCC region, Europe & Asia
Come meet us at a location near you!
USA
39899 Balentine Drive,
Newark, CA 94560
1301 Fannin St #2440,
Houston, TX 77002
501 E Las Olas Blvd Suite
230, Fort Lauderdale, FL
44 Tehama St, CA 94105, San Francisco
400 NW 26th St, FL 33127, Miami
740 15th St NW 8th Floor, DC 20005, Washington
CANADA
4915 54 St 3rd Floor
Red Deer, ABT T4N 2G7
UAE
Level 5, One JLT Tower 1 - Jumeirah Lakes Towers - Dubai, United Arab Emirates
Level 17, World Trade Center, Khalifa Bin Zayed the First Street, Abu Dhabi
Level 22 , West Tower, Bahrain Financial Harbour, Manama, Bahrain
Level 22, Tornado Tower, West Bay, Doha, Qatar
PAKISTAN
3/25, Block 5, Gulshan-e-Iqbal,
Karachi, Sindh 75650
USA
CANADA
PAKISTAN
UAE
talk to us
Got an idea?
Let's get in touch!
Let's discuss your project and find out what we can do to provide value.
I am interested in discussing my ideas with you for
COPYRIGHT 2023 TEKREVOL ALL RIGHTS RESERVED.