Cloud Applications and The Future of Businesses
Author: Mehreen Saleem |
November 11, 2021 - TekRevol Team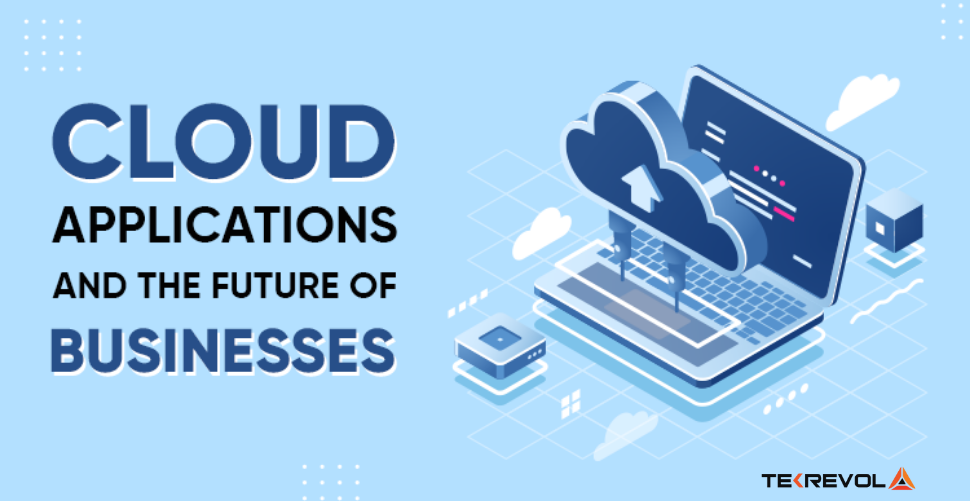 Cloud application may sound like a buzzword for the IT industry; it's just an advanced way for businesses to improve performance and operations credibility.
As businesses are now driven by technology and customer-generated data to enable personalized performances, they demand convenient, organized solutions and offer quick workflows.
And, that's exactly why cloud computing and cloud-based applications have been growing faster in the digital world.
Since entrepreneurs are always searching for ways to enhance their customer reach, provide efficient solutions, and ensure organizational growth, opting for cloud app development can set their pace.
Here's everything you need to know about cloud applications and why they should be a preferred business approach.
What are Cloud Apps?
A Cloud is basically a computer architecture that allows businesses and organizations to use different software, access information, and automate business processes without using hard drive systems.
The cloud architecture is monitored and controlled by cloud services providers, allowing access to information and program only using an internet connection.
So, a cloud app is a collection of independent, loosely coupled services that offer great business values and improve performance.
Cloud-based software is developed and used to automate the management and user experience using private, public, or hybrid cloud architecture.
In a nutshell, cloud app development is an approach for building and updating functionally-robust apps quickly while reducing risks and enhancing quality.
The Benefits of Cloud App Development
Cloud software offers great flexibility and operationalization while implementing a fine balance between providing accessibility and providing better control over business data.
Here are the primary benefits of employing cloud-based software in your business:
1. Data mobility
With wireless access and control to information and documents stored in cloud spaces, cloud applications offer extensive data mobility.
Offering unlimited access, sharing, and synchronization of files, irrespective of the location, over the internet.
2. Improved Data Security
Data security is a significant concern when it comes to cloud-based applications that often leads to reluctance for businesses to shift to the cloud.
However, Cloud architecture provides improved data security services with features like data encryption, role-based access control to information, and two-factor authentication.
3. Cost Efficacy
Although migrating to cloud software requires a lot of investment and change in processes, cloud apps prove to be cost-effective in the longer run.
By cutting down the cost invested on hardware maintenance, resources required, and the IT team, Cloud software helps businesses capitalize on their investments in other profitable areas.
4. Better Team Collaboration
Success for any organization is subject to team-based efforts and collaboration.
Developing cloud apps for internal business processes improves the collaborative working environment effectively.
Allowing businesses to leverage real-time performances remotely, improve customer services, and lessens the time-to-market.
5. Automatic Cloud Software Updates
Since cloud architectures and software are mostly managed by external service providers, the updates and maintenance are automated for businesses cutting down on the additional IT and consultation cost.
6. Disaster Recovery and Secure Backup
With customer-generated data being the driving force for businesses, disaster recovery is a crucial need, as it can lead to several financial, resource-based, and operational losses.
Cloud application development provides off-site data backup and recovery systems with minimal investments.
7. Environmental benefits
Apart from the reasons mentioned above and several others, switching to virtual services from robust hardware infrastructures helps in reducing the carbon footprints.
Looking for a Cloud-based app solution for business?

Our development and consultant team at Tekrevol can transform your business with high-end and performance-driven cloud applications leveraging trending technologies.
The manual in-house data centers massively contribute to greenhouse emissions, resulting in a carbon footprint. On the contrary, shifting to cloud infrastructures improve energy efficiency and reduces paper wastes.
Different Types of Cloud Application Designs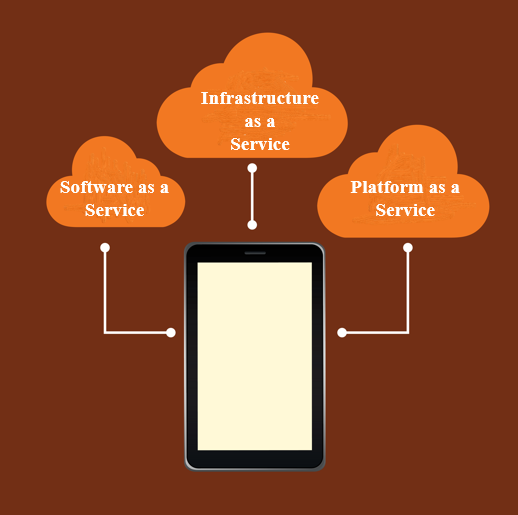 A cloud application basically runs its processing logic and data storage between client-side and server-side systems; there are three different architectural designs for cloud-based apps.
Since each of them delivers different resources and purposes, it is important for businesses to choose the right architecture when opting for cloud apps.
Here are the three commonly used cloud software designs:
1. Infrastructure as a Service (IaaS)
The cloud software based on IaaS provides businesses with the required hardware and infrastructure that helps to build and deploy cloud applications, run those applications, and keep tasks synchronized.
For instance, Amazon Web Services (AWS) by Amazon are an example of IaaS.
Why Choose IaaS
IaaS is primarily useful for businesses to provide flexibility in scaling up or down the infrastructure, as per requirement.
Also, it cuts down the additional cost invested in maintaining the systems and keeps businesses from the in-house storage and cooling investments.
IaaS is a preferred model for businesses that opt for custom application development for client-side or internal use; however, they are not willing to invest in the infrastructural resources.
2. Platform as a Service (PaaS)
Platform as a Service cloud architecture is generally similar to IaaS; however, it offers more than just the hardware; PaaS also provides the operating system and middleware needed to develop cloud applications.
The Google App Engine is the perfect PaaS example that provides robust hosting services.
Why Choose PaaS
Along with cutting the cost and providing maintenance services, PaaS cloud design allows businesses to efficiently develop and manage cloud applications without worrying about the platform or other services.
An optimal PaaS architecture includes; database management tools, server software, design tools, hosting services, and more.
Also, PaaS helps in data monitoring and analysis, managing business processes, and enables strong internal communication.
If you are a business looking for a robust cloud solution that enables rapid development with frequent functionally-oriented deliverables, PaaS is the right choice for you.
3. Software as a Service (SaaS)
Software as a Service is generally the commonly opted cloud architecture that provides the infrastructure, hardware, and cloud-based software as well to help automate businesses.
Subsequently, it eliminates the need to develop internal cloud solutions and the required resources, time, and budget required in doing so.
Google Workspace and Dropbox are some of the common examples of SaaS cloud applications.
Why Choose SaaS
A notable benefit of SaaS services that makes them suitable for entrepreneurs and startups is that it eliminates the upfront cost of development/maintenance/installation.
Also, it cuts down the additional cost spent on the system hardware since SaaS cloud apps are easy to download and use.
Another reason SaaS should be a preferable choice for small businesses is that it increases productivity, automates tasks, and enhances operational performance enabling directed growth.
To give a glimpse of the difference between IaaS, PaaS, and SaaS, here is how the architecture differs in functionality and operations: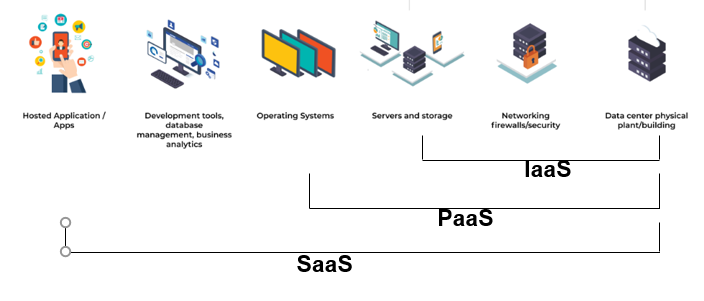 Why Should You Invest in Cloud Apps?
Cloud applications have, over time, revolutionized business models and markets to be more automated, customer-centric, and productivity-oriented with global reach.
With more businesses inclining towards the use of cloud services to optimize their investments and ensure robust performances, it will be a key source of revenue for the global markets.
While the Covid-19 pandemic also halted conventional business ways, futuristic technologies like cloud services experienced a rapid upward trajectory in the business sector.
Subsequently, as per Statista, the annual revenue of cloud applications in 2020 was more than $300 billion, which is expected to grow further in the coming years, as shown in the image.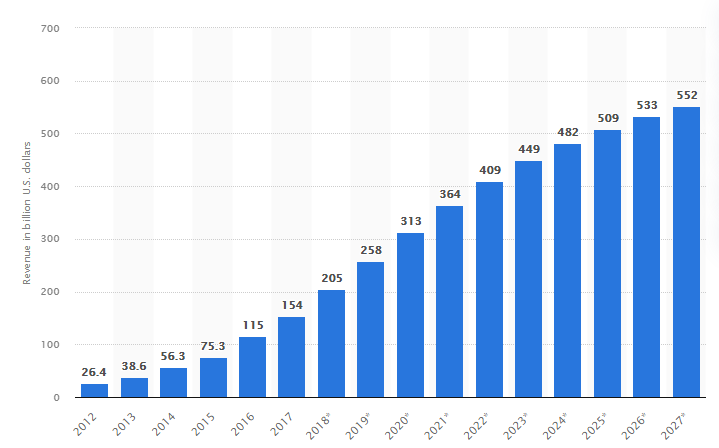 In addition to this, research by Gartner forecasts a 23% increase in worldwide public cloud user spending. Here are the key takeaways from the research:
During the pandemic time, SaaS services play a vital role in enabling essential tasks like supply chain, management, and more.
Cloud software services would evolve from a conventional business automation trend to collaborate with leading technologies like AI, 5G, and IoT to maximize performances.
With trends like containerization, edge computing, and virtualization becoming a norm, cloud computing would become a basic business need.
Cloud computing services would become a driving force for businesses and global markets for everything else it has to offer.
Hence migrating to cloud app development services to scale business performances and optimize cost investments can be a lucrative step.
Tekrevol is a full-cycle app development company envisioning the digital growth and scalability for businesses it collaborates with. We excel in everything a startup needs to make a market-wide impact.
Wrap Up
Helping businesses to focus on performance and customer-centricity, cloud infrastructures take care of other hardware and software requirements.
Subsequently, it is helping organizations leverage the workforce efficiently, optimize their investments, and understand market trends effectively.
As an entrepreneur, whether you opt for IaaS, PaaS, or SaaS, each comes with several benefits providing you a strategic position in the target market. Here are some of the primary benefits of cloud-based software:
Business scalability and flexibility
Reduced costs
Improved collaboration and automation
Enhanced data security
Disaster recovery and backup
Reduced carbon footprint
So, if you are looking for rapid growth and scalable performance in your target market, investing in cloud applications can serve the purpose.
Or collaborating with a leading app development company like Tekrevol can help you with everything essential to deploy a cloud solution.
Interested in creating a Cloud app?

Learn everything you need to know about the types of Cloud apps, current market trends, technical aspects, and much more in our articles.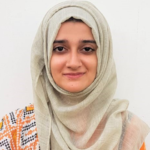 Author : Mehreen Saleem
Mehreen is an avid tech-researcher and thrives on accelerating business value by sharing her research that spans the intersection of technology to business resilience and sustainability-related topics. She's also an advocate for ensuring that every content created at TekRevol is epic.
Recent Blogs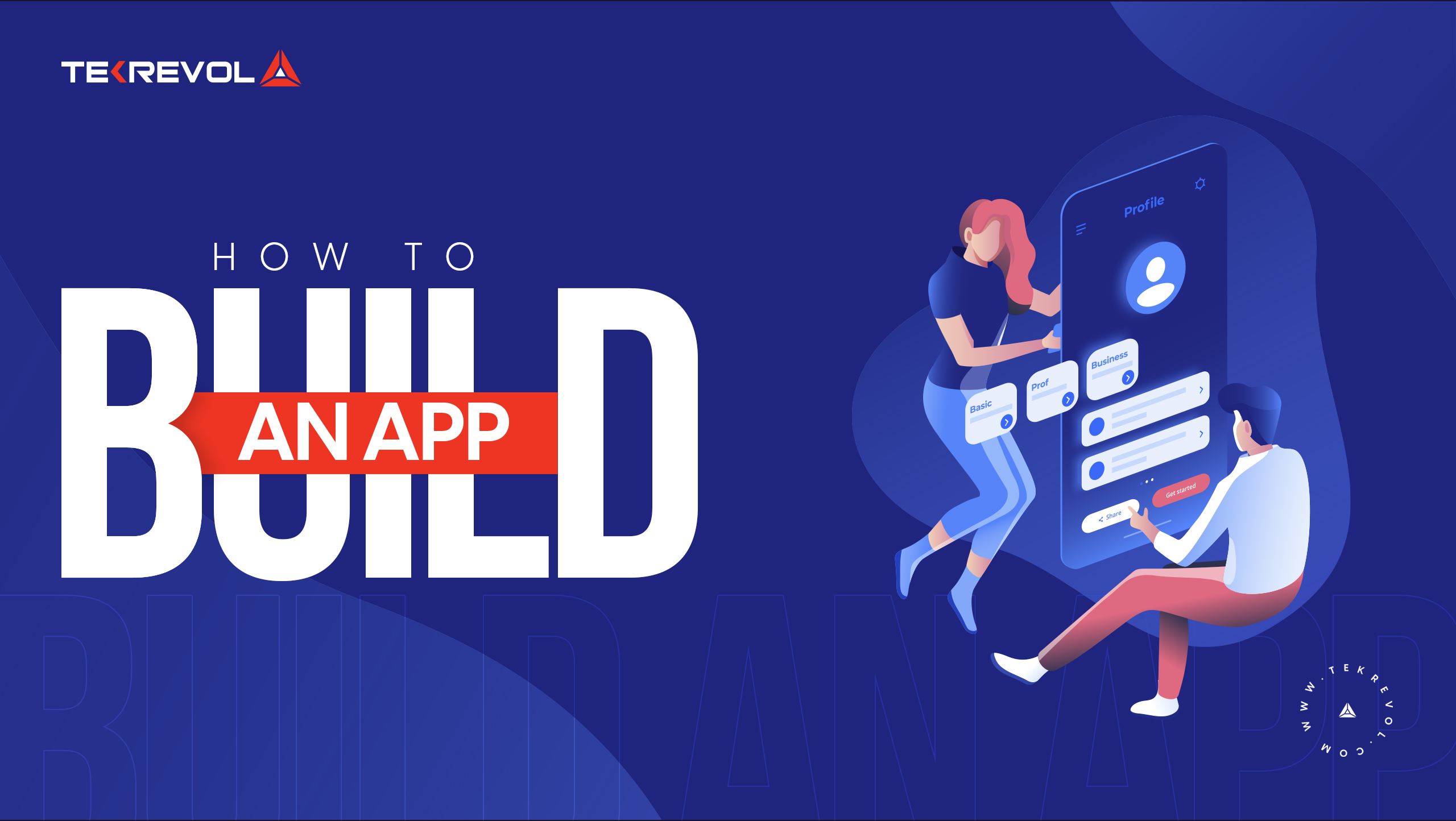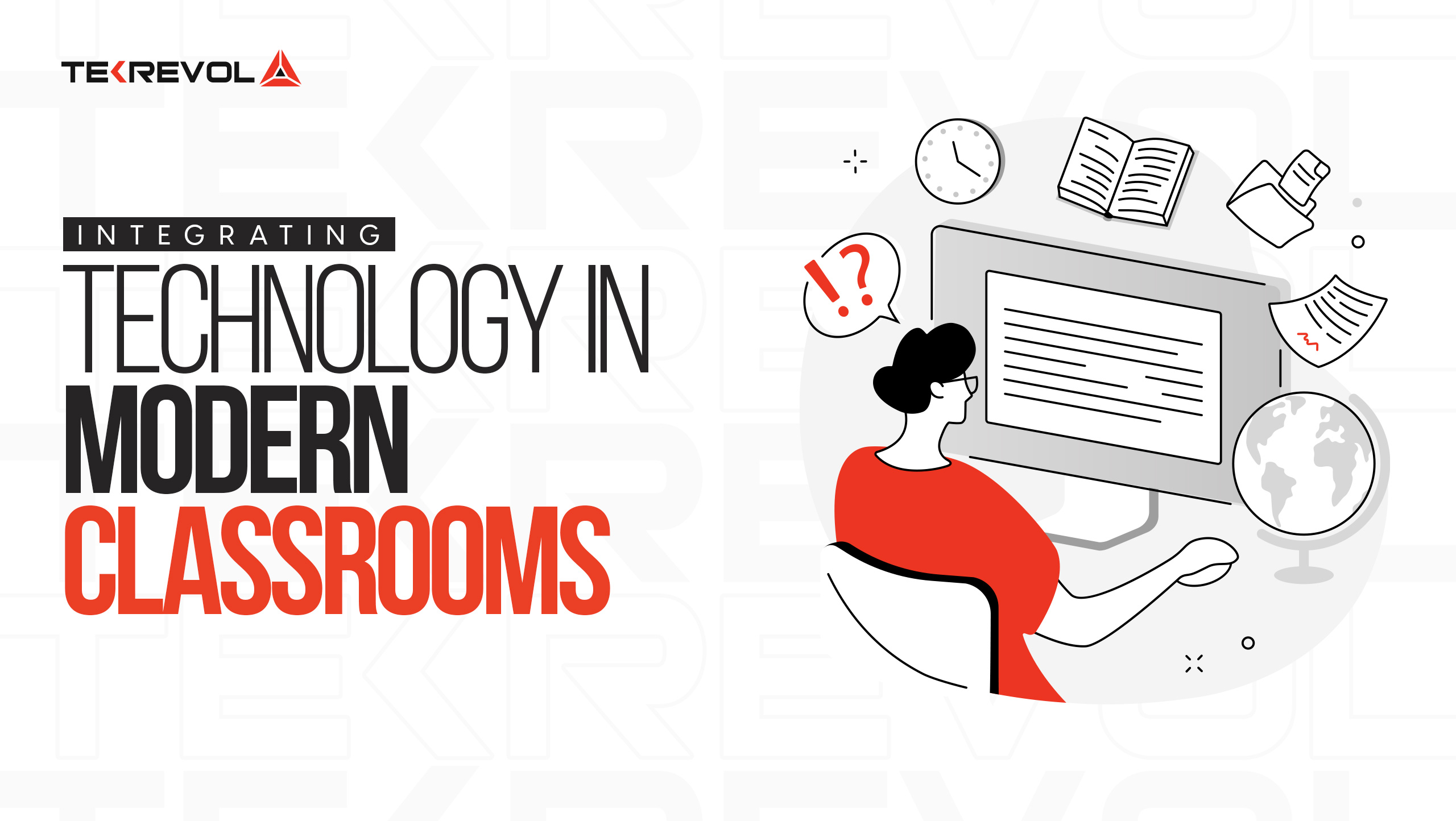 Tekrevol's Global Presence
Now expanding to multiple cities across USA, GCC region, Europe & Asia
Come meet us at a location near you!
USA
39899 Balentine Drive,
Newark, CA 94560
1301 Fannin St #2440,
Houston, TX 77002
501 E Las Olas Blvd Suite
230, Fort Lauderdale, FL
44 Tehama St, CA 94105, San Francisco
400 NW 26th St, FL 33127, Miami
740 15th St NW 8th Floor, DC 20005, Washington
CANADA
4915 54 St 3rd Floor
Red Deer, ABT T4N 2G7
UAE
Level 5, One JLT Tower 1 - Jumeirah Lakes Towers - Dubai, United Arab Emirates
Level 17, World Trade Center, Khalifa Bin Zayed the First Street, Abu Dhabi
Level 22 , West Tower, Bahrain Financial Harbour, Manama, Bahrain
Level 22, Tornado Tower, West Bay, Doha, Qatar
PAKISTAN
3/25, Block 5, Gulshan-e-Iqbal,
Karachi, Sindh 75650
USA
CANADA
PAKISTAN
UAE
talk to us
Got an idea?
Let's get in touch!
Let's discuss your project and find out what we can do to provide value.
I am interested in discussing my ideas with you for
COPYRIGHT 2023 TEKREVOL ALL RIGHTS RESERVED.