A Guide on AR Game Development Cost
Author: Saba Sohail |
June 1, 2022 - TekRevol Team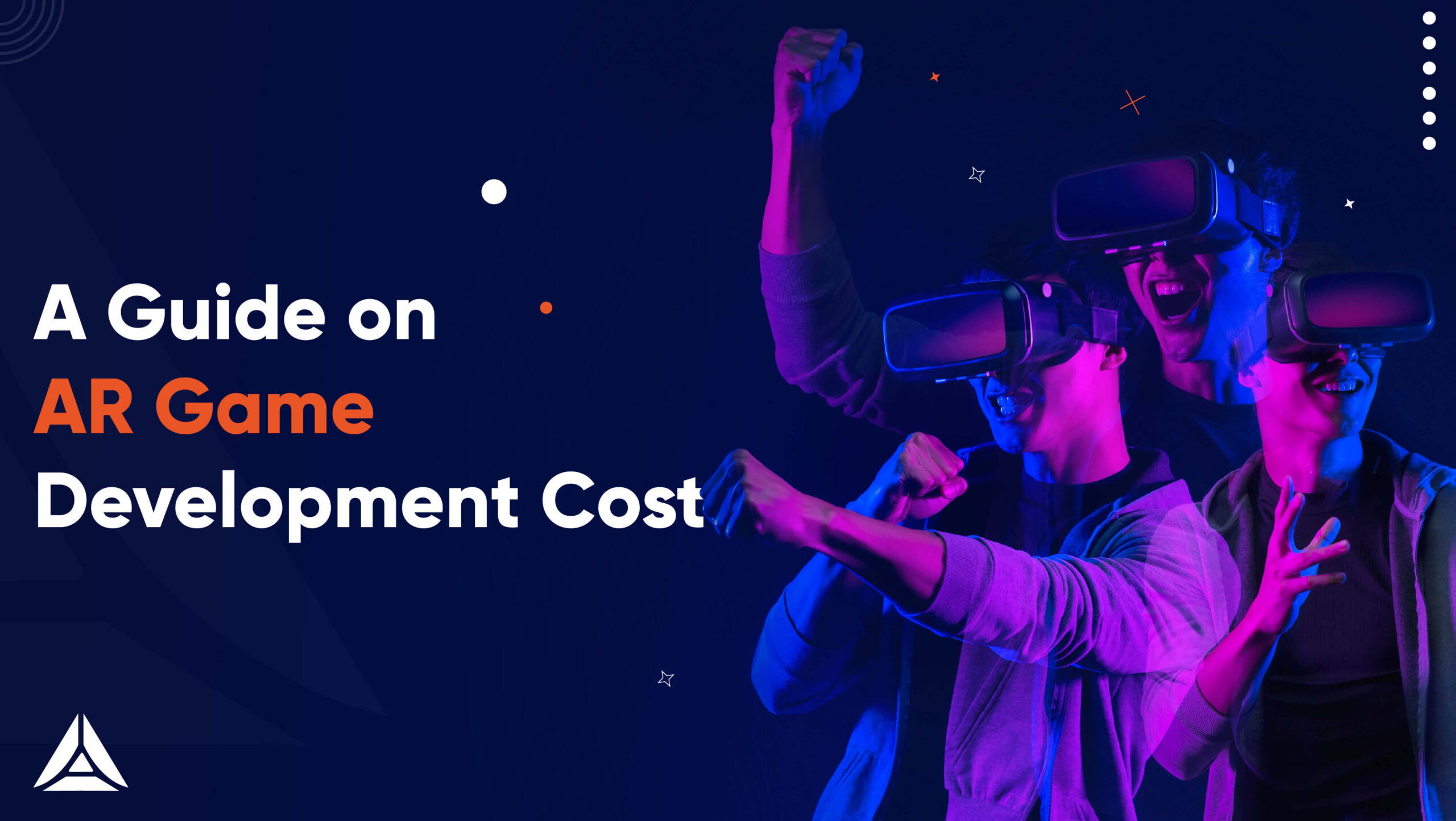 Planning to launch an Augmented Reality game like Pokémon Go is just the beginning. The real decision-making stage starts when you allocate financial and human resources for the project, decide technical and marketing budgets, finalize a technology stack, brainstorm platforms, and devices, and estimate the overall AR game development cost, to be specific. This article covers factors that affect your cost and ways to optimize, in fact, reduce the cost of your AR game project.
Quick Rundown of AR Game Development Cost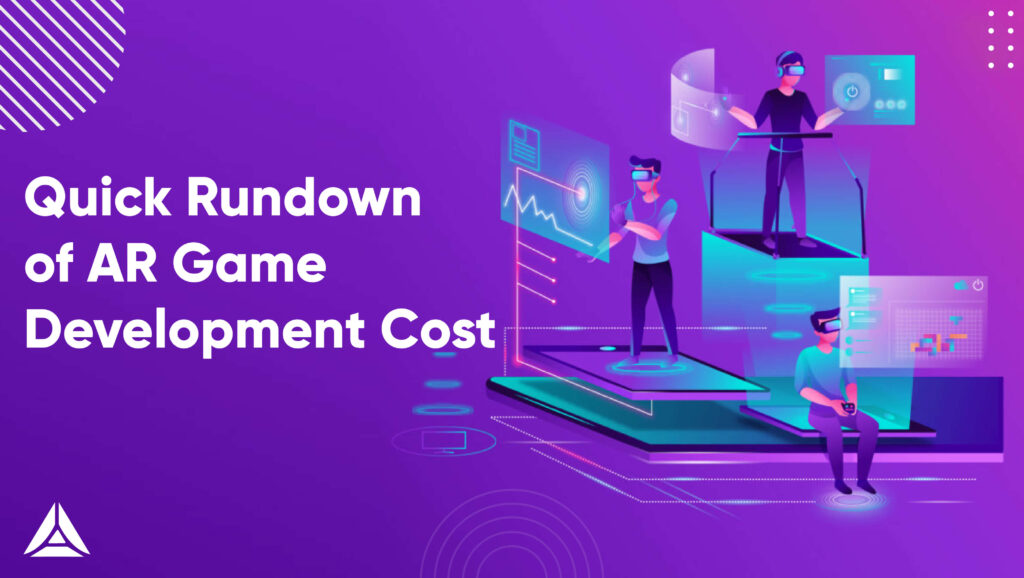 A simple AR game with basic augmented features and visual elements costs between $50,000 – $60,000.
A basic AR game in arcade, racing and genre sports costs $60,000 – $80,000.
A multi-featured AR game with a strong game concept, and high-end UI and UX costs between $85,000 – $120,000.
An advanced AR game with GPS and location recognition costs between $120,000 – $200,000.
An AR game like Pokémon Go costs more than $200,000 depending on features, location recognition, GPS and real environment simulations.
Already have an AR game development idea?

Get total cost estimates in our free consultancy session.
Factors Affecting the AR Game Development Cost
1. Scope
An app's scope covers almost everything an app will have and deliver. This includes the functional performance and technical architecture of an app. Logically, the bigger the scope of your mobile app is, the higher its cost goes.
Experienced AR game developers suggest that an app with a simple scope will definitely target young adults, contain decent graphics, deliver limited business value, have two to four features. AR developers use specific augmented reality software development kits to create integrations and visual elements in such games. Because they need comparatively lesser time and development effort, these games are more economical in terms of app development budget.
Building onto the concept of app scope, feature-rich augmented reality games deliver high-end business value, and target adult audience. These games usually fall in the action and science fiction categories, story and roleplaying genres. All of such games, consider Jurassic World, Army of Robots, Pokémon Go, The Walking Dead and Zombies, Run have one or more highly technical factors in their architecture: location-based marker less AR apps, use GPS, display stunning game design and environments. With a super expansive app scope, these advanced augmented reality games have a high development cost.
From logical standpoint, the AR game development cost centers and factors you will read ahead are somehow parts, subparts, or connect directly or indirectly to the scope of your AR game app.
2. Game Design – UI and UX
Game design is another important stage of the overall game development process. Graphic-centered games, especially action games, battle and story games, science fiction and robotics games, and natural-themed AR games require more cost during their design phase. So more complex games with exceptional 3D graphics logically cost more.
For reference, game designs usually contribute 25 – 30% of the overall AR game development cost.
A typical game development company works with game designs in either of the two ways:
First and more common arrangement is to have a dedicated game designer who'd look into the creative side of your AR game project.
Secondly, they might have a dedicated creative department with designers who handle graphics of all the app projects, including your game.
In any case, as a client appreneur or startup, you can ask your game design and development team for the following deliverables:
Game prototype: startup prototyping comes in handy if you need a solid visual working model to pitch to investors for funding.
Game design document: this connects the graphical side of the game to its technical architecture, especially the back-end.
Game app wireframes: these are the initial rough sketches of the app interface and define user journey.
Game UI and UX diagrams: these are the user interface and user experience screens of the game. The front-end usually forms a foundation on these designs.
Game branding assets: these include logo, buttons, icons etc.
Game character and environment designs: these are parts of the game concept. Later, these characters and environments are gamified and turned into movements, transition and animations.
Most companies do have separate hourly rates for compilation of such deliverables, unless otherwise stated in your contract or covered in your pre-discovery free consultancy stage.
3. Game Platform
Your choice of platform(s) will directly impact your AR game development cost. For an AR game of decent scope, you can choose from the following options:
Platform Choices
Business Viability
Cost Roundup
Native android game
This option lets you target your ideal audience from 71% of smartphone users.
$75,000 – $100,000

Despite the cost, many appreneurs choose native Android app development because of their robust backend and exceptional performance.

Native iOS game
This option limits your audience, but you get players who prioritize user experience.
$85,000 – $125,000

Native iOS game development typically costs more than Android because of the developer charges, tools, and monetization models.

Cross platform game
Recommended.

It covers multiple screens, Android, iOS, and even web if you prefer to launch for multiple devices and platforms at once.

$80,000 – $130,000

Logically, you get more games for the price of one with cross-platform app development.

A highly economic option for new game startups and appreneurs because of technologies like Flutter that significantly reduce the development time and testing effort, specially with specialized game development technologies like Unity and Flame.

Cloud game
Highly recommended.

This is an ultra-modern game development and launching option, purely independent of platform and your target players only need an internet connection and they can literally play your game on any screen – without additional devices or downloads.

$85,000+

Cloud gaming comes up as a one-time platform investment. You can keep making automatic updates without asking your users to download the updated versions. Cloud servers like Amazon Web Services is a major factor in AR game development costs on cloud.
4. Game features
As with any other mobile apps, a game also depends on its features to deliver a fluid user experience. More the features, higher the cost.
Here is a list of top 10 AR game features:
Built-in camera, location recognition and GPS support.
Multiple sign-up options including guest signup, Facebook and Insta signup.
Push notifications.
Single player to multi player support.
Custom in-game and notifications settings.
Social media sharing and integration.
Dark and offline mode.
Screentime metrics and recommendations.
Subtitles and multilingual support.
Multiple online payment options.
You can add as many or as few game features. Know that features directly impact the user experience, and that's exactly what can make or break your app.
5. AR Integration – Tools and Technologies
AR game developers utilize advanced tools and technology stack for development. This includes traditional app development tools like programming languages and frameworks, databases and cloud services. In addition, AR game development also requires special AR-supporting software development toolkits like MAXST, Wikitude, Vuforia. Most of these software development toolkits and frameworks are premium and have different pricing plans.
6. Human Resource
AR game development requires expertise in using this futuristic technology. But your hiring arrangement can really make a difference to your overall cost of AR game development. If you already have an expert grip on either the design or programming part of the game project, you'll need a smaller team.
However, if you are from a business background, you'll need a team with the following professionals: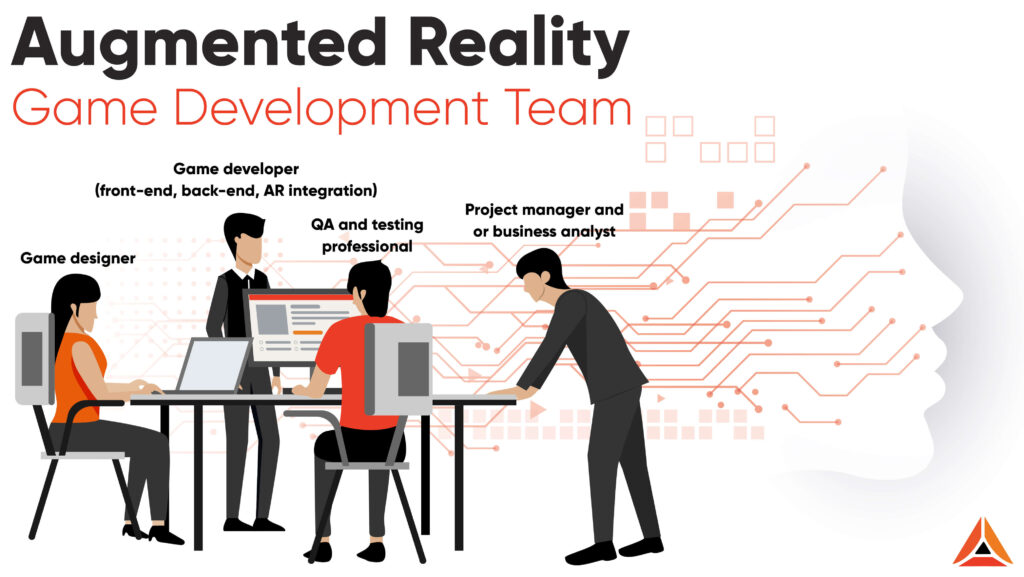 Your game development cost also depends on how you choose to pursue your game project and arrange to work with your team. Here are three common hiring arrangements:
An in-house team: this work arrangement gives you the highest flexibility and control with your AR game development project. You choose business location, and have real-time access to all operations. However, this is also the most expensive work arrangement because you need to pay recruitment cost as well as office space. To break this down, know that full-time developers will demand wages and benefits, like insurance and traveling allowance, plus hardware and software for development.
Project outsourcing: in this work arrangement, your game development company will give you a solid price estimate covering the total cost of AR game development. This cost usually is calculated after multiplying the total estimated development hours by the hourly rates of the development. You either pay upfront, per milestone or in two to three equal installments. This saves your management effort and time, and you can dedicate that to marketing your AR game app.
Staff augmentation: this hiring arrangement works like a subscription model. You assign work to the team of your AR game developers and pay them their hourly rates. This model somehow touches the fine balance between an in-house team, in terms of control and flexibility, allows effective communications and replicates the outsourcing model in terms of payment structures.
7. API Integrations
Some apps exchange data and features with other third-party apps. For example, marketplace apps use PayPal and Square digital payment platforms. Other apps use location APIs like Google Maps and Google Places. Most of these APIs are either free for limited use or have premium packages.
Simple AR games don't usually need to integrate with other third-party apps. They don't typically process or exchange third-party data.
Advanced AR games like Pokémon Go, Zombies, Run, Walking Dead, and Five Nights at Freddy's work on different monetization models and can be integrated with other healthcare apps.
Why do businesses choose AR Game Development Despite the Cost?
More and more gaming startups are investing in these games, despite the AR game development costs. And there are several, right reasons behind such business decision:
Lucrativeness
Augmented Reality is not a work in process anymore, but a super lucrative tech domain with endless opportunities for startups as well as established businesses. Apps, especially games with AR support have high user acceptance, which means appreneurs can choose from a variety of monetization models and make planned number of profits in their first three years. Popular AR games like Pokémon Go, and apps with augmented support, like Snapchat and AR Zone have already earned millions of downloads.
Competitive advantage
The corporate world, especially the global business ecosystem has already witnessed some of its transformative impacts in different sectors. In simple words, investing in a future-proof product like AR game or mobile app definitely is the gateway to capitalizing through early adoption.
Scalability
Five Nights at Freddy's and other successful games keep launching new releases of their game episodes. This is evidential of the fact that AR games, like other strong video game concepts are sustainable (when marketed well) and scalable.
How to optimize the Cost of AR Game Development
AR game development is pricey, to start with. But with some alterations, a strong business plan and effective project management, you can optimize the costs to suit your budget. Here are 6 ways to stay under budget:
1. Business plan
Create a comprehensive business plan before approaching a game development company. In your business plan, add close estimates of your app development budget, current state of cashflows, sources of funding, preferred monetization models, rough sketch of features, the look and feel of your end-product, project completion and launching timelines, nature and demographics of target audience, projected revenues and expected number of downloads. Also add the platform and devices you wish to launch the game for, and the tools and technology stack you plan to utilize.
2. Prototype
Creating a prototype will have additional costs, but it will help save time, energy and financial resources in the long run. That's because most designers and developers will use a clickable prototype to understand the user journey and will base your AR game on its foundation. So, having a prototype as a roadmap for development action will help manage effort in planned no. of hours. These number of hours directly impact AR game development costs and managing these hours means you are directly limiting the costs.
3. Cross-platform development
Most cross-platform app development companies typically use frameworks like React Native and Flutter. Going with either Flutter or react native app development can significantly help reduce development hours and effort. In fact, as we mentioned earlier, picking Flutter app development helps you get two apps for the price of one. You can test in real time and with hot reloading, update fixes in seconds.
4. MVP
MVP, or what we call a Minimum Viable Product is basically a basic version of any digital product, solution or SaaS that only has core features to support the main function of the app. It is lower in magnitude and scope, and so costs lesser. Developing an MVP before a feature-heavy final AR game will serve innumerable benefits. Two of them include low costs of development, higher chances of funding and testing and improvement facilities. You can penetrate the market with an MVP, or seek investors, then look at the response and acceptance of your users and add more advanced features according to the market demand.
5. Hiring Locations
Development rates reflect the local tax structures of a region in addition to experience and expertise. That's why, a developer from United States, lets' say Austin or Miami will give economic quotes as compared to developers in Europe, UK to be more specific.
6. Strong testing and real user feedback
Battle-testing your app for performance, user experience and technical architecture will help you save money you may need post launch. Similarly, seeking feedback from real users in your target community will help you understand the demand patterns for your AR game. In fact, you can fix any error before time in case you are getting a common negative review that your development team might have missed.
Wrapping Up…
For new tech entrepreneurs and game startups, AR development definitely offers future-proof monetization. Considering this, estimating the AR game development cost before taking a full plunge is a smart business move. And if you have already understood the cost breakdown and budget optimization methods, you are more than ready to take your next step – starting on your AR game with an A-team that'd turn your vision into a successful digital reality.
Building an AR game?

Get in touch and let Tekrevol walk you through each stage of the development process. Discuss your idea and let us skyrocket it with strong market research, stunning design, top-notch development and everything you need to conquer the market.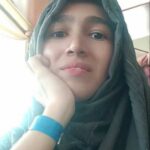 Author : Saba Sohail
Saba is all about strategic leadership and tech-led transformation. She comprehends, incubates, and iterates the idea of integrating tech-powered solutions and converts her knowledge into simple, valuable, and actionable blogs for tech leaders and businesses, much like TekRevol does with their products and solutions.
Recent Blogs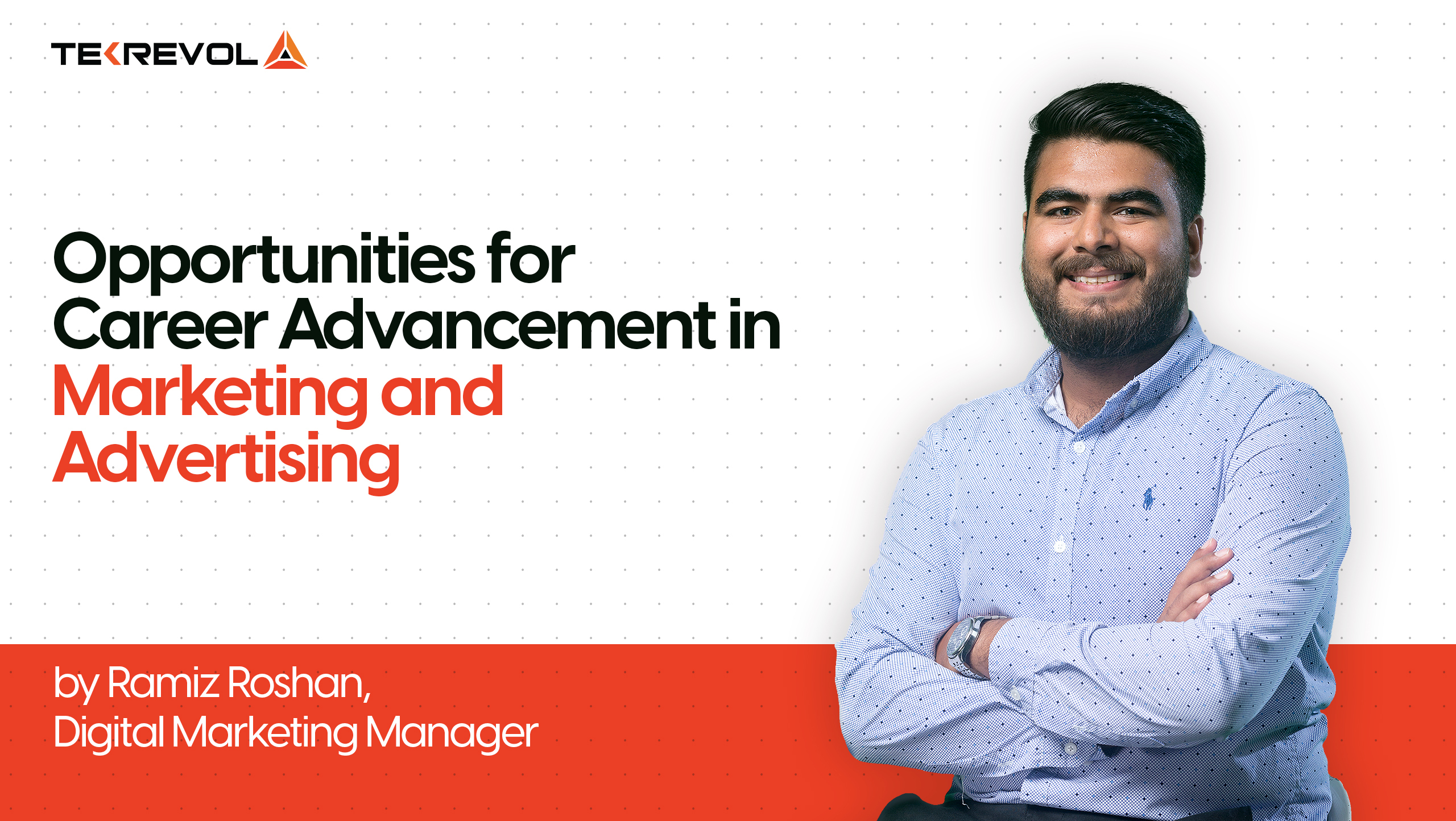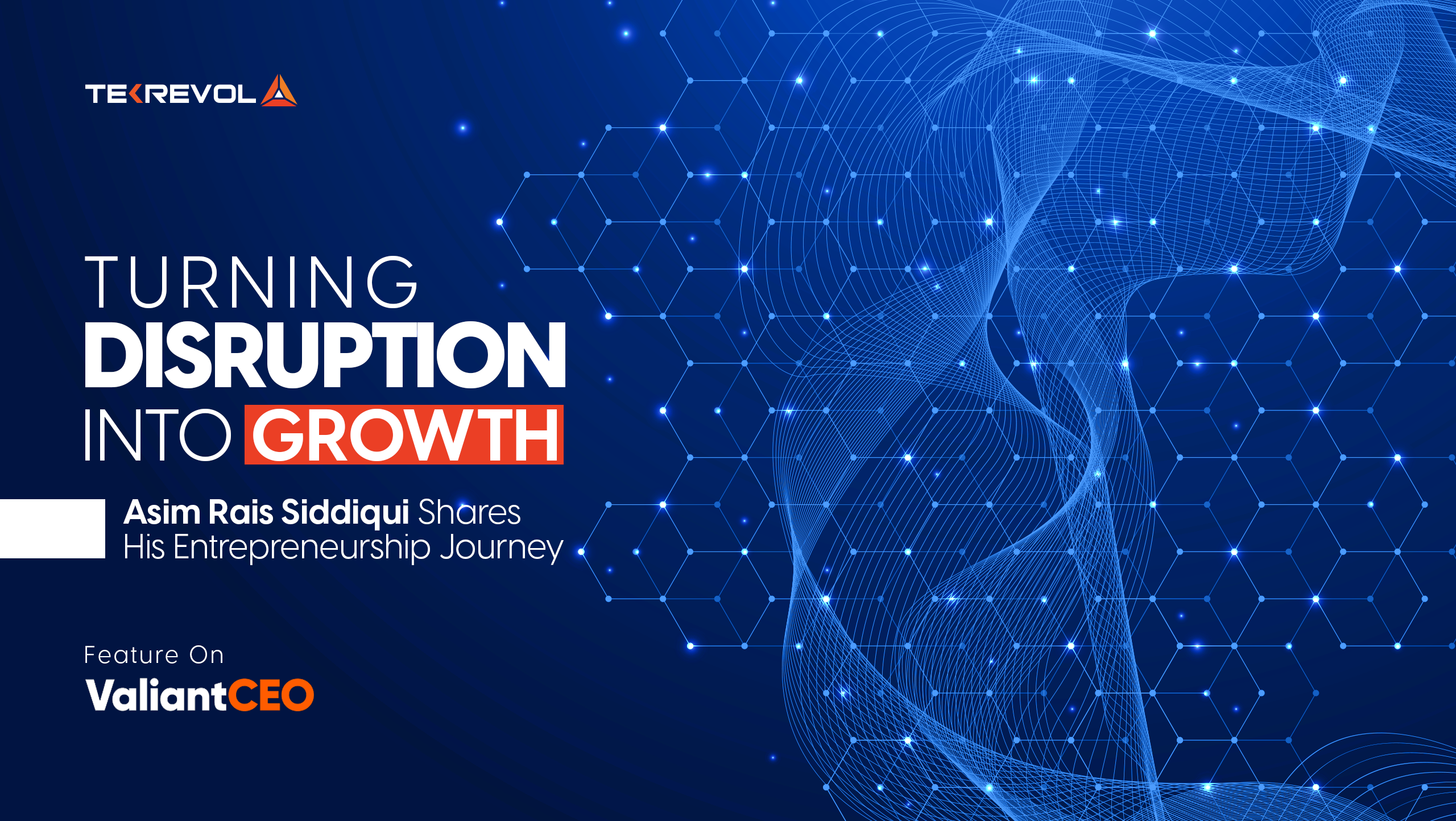 Tekrevol's Global Presence
Now expanding to multiple cities across USA, GCC region, Europe & Asia
Come meet us at a location near you!
USA
39899 Balentine Drive,
Newark, CA 94560
1301 Fannin St #2440,
Houston, TX 77002
501 E Las Olas Blvd Suite
230, Fort Lauderdale, FL
44 Tehama St, CA 94105, San Francisco
400 NW 26th St, FL 33127, Miami
740 15th St NW 8th Floor, DC 20005, Washington
CANADA
4915 54 St 3rd Floor
Red Deer, ABT T4N 2G7
UAE
Level 5, One JLT Tower 1 - Jumeirah Lakes Towers - Dubai, United Arab Emirates
Level 17, World Trade Center, Khalifa Bin Zayed the First Street, Abu Dhabi
Level 22 , West Tower, Bahrain Financial Harbour, Manama, Bahrain
Level 22, Tornado Tower, West Bay, Doha, Qatar
PAKISTAN
3/25, Block 5, Gulshan-e-Iqbal,
Karachi, Sindh 75650
USA
CANADA
PAKISTAN
UAE
talk to us
Got an idea?
Let's get in touch!
Let's discuss your project and find out what we can do to provide value.
I am interested in discussing my ideas with you for
COPYRIGHT 2023 TEKREVOL ALL RIGHTS RESERVED.