How to Make a VR Game: An Entrepreneur's Guide
Author: Mehreen Saleem |
September 28, 2021 -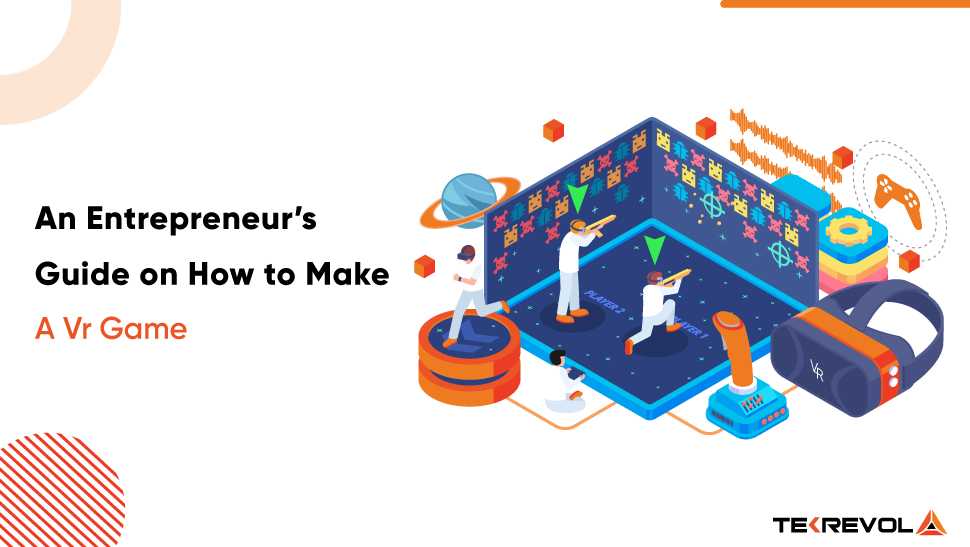 Virtual Reality has been around for more than half a century now, and today, the technology has been matured to the extent that it is available in every home. Figuratively speaking, 171 million people are using virtual reality in some way.
From exploring new content and enabling intrinsic social encounters to develop games based on powerful virtual worlds, VR transforms user experiences by giving users a whole new way of interacting.
When it comes to the game development industry, VR games are shaping a new generation of gaming apps that provide players with truly immersive first-perspective gameplays.
Also, because the VR market is expected to cross the $150 billion mark, now may be a really good time to tap into this lucrative market to get the most out of it.
For this reason, this article covers all the aspects of developing a virtual reality app based on modern technologies that will impact the market while capturing your revenue goals.
Investing In Virtual Reality Game – A Feasibility Study
Virtual Reality and augmented reality games have been the talk of the town for years now. This aspect has made technology one of the popular trends in the game development industry.
Talking about the global VR market share, the current market value of virtual reality is $17.25 billion, which is expected to increase dramatically by 2026, as mentioned above.
Furthermore, while the pandemic negatively impacted the consumer VR market worldwide (both software and hardware), the technology was seen making a drastic come-back this year.
Coming back to VR game development, the annual VR gaming revenue for 2020 was 1.1 billion; however, it is expected to massively increase in the coming years, as shown in the graph below.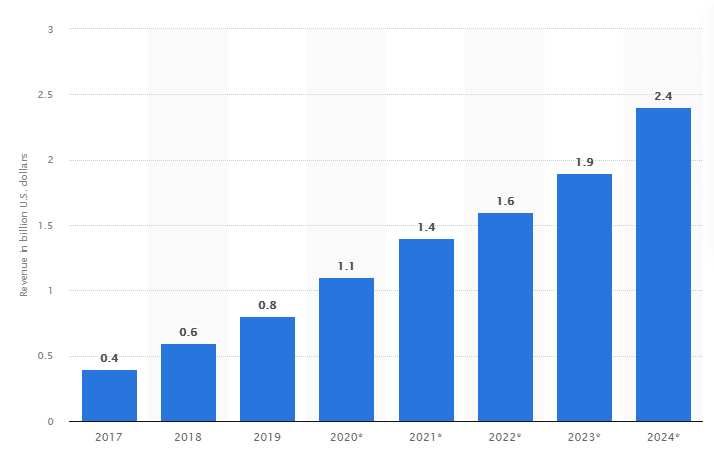 Moreover, the growing trend predicts that 93.3 million and 58.9 million people would be seen using AR and VR technologies once a month, respectively, in the US, accounting for 28.1% and 17.7% of the total population.
While the numbers say a lot about developing a VR-enabled world, the VR game development industry is sure to grow with some amazing things coming ahead.
Done reading about the viability of virtual reality technology?

Ready to build an app?
How to Create a VR Game App in 8 Steps
The VR development process starts from the ideation process further nurtured and iterated with relevant market research and competitor analysis. Later in the development process, the approach narrows down VR development aspects from a technical standpoint.
The following are the steps included in the VR game development:
Let's get down to a detailed view at every step.
1. Ideating An Innovative App Idea
Every app is based on a fresh, profitable, and innovative idea to help you take your target audience with a bang.
Coming up with a virtual reality game app idea requires you to cater to questions like;
What is the wow factor of the game app?
Who is your target audience?
How would the audience feel while playing the game?
How would VR enhance the gaming experience?
And everything else that can help in giving the much-needed edge to the game app.
2. Market and Competitor Analysis
Competitor and market analysis give insights into the essential aspects of the existing VR-based gaming apps in the market, which can, in turn, help to improvise app ideas.
Thorough market research can help in the following ways;
Identify and leverage the pain points of the target audience
Identify the gaps in customer expectations.
Devise better strategies and features to address the above findings.
3. Selecting The Targeted VR Devices
Before developing the online virtual reality game, choosing the target device helps specify the VR game's scope. For instance, if it would be a single-player or multiplayer game.
These are the following target devices one can choose from;
VR Games for smartphones
PC/Laptop-based VR games
VR games for game consoles
Based on the chosen device, the next thing to do is finalize a monetization strategy suitable to your VR game app. here are the 6 proven app revenue models for your VR game app.
4. The Graphics Of Your VR App
When making a VR game, choosing the graphics type is important to specify the design and development cost. Every gaming option comes up with a set of advantages and complexities. So, choosing any of the graphical illustrations is based on your game type.
Following are the graphics types you can choose from;
2D graphics
3D graphics
Photorealistic graphics
360 panoramic videos
5. Specify Your Game Development Platform
Choosing the game development platform comes along with specifying your target device and audience. So, you must consider the following factors when choosing a game development platform;
Game app complexity (graphics, gameplay, programming languages)
Your prospective target audience
Your chosen game app device
Here are some of the essential features commonly used in VR game engines to help you make a better decision.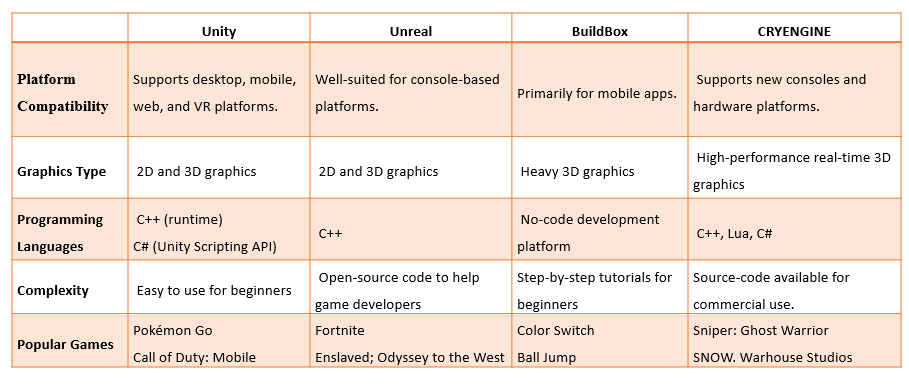 6. Partner with an Experienced Game Developer
A lot is at stake when it comes to investing and developing a gaming app. You intend to develop a game that keeps a check on all the essential aspects of developing successful apps.
So, partnering with an experienced app development company can bring you numerous advantages to overcome the peculiarities and challenges in the process.
And, here are the key aspects you can look into before making a choice;
Professional experience in the market
A strong portfolio
Clients review and feedbacks
Technical expertise
App development process
7. Game Development Cost
Before getting down to game app development, chalking out the cost of developing a VR game is crucial.
To give a ballpark average of how much does it cost to develop a VR game; however, the cost may range between $10,000 – $50,000 for a simple VR game.
And, the price may go higher as per the game complexity, features, virtual reality game type, and tech stack used.
8. App Launch
With everything under control, it's time to launch your game app in the market where your target audience can find it.
You can always publish your game to the app store by yourself; however, if you collaborate with a professional app development company, launching your app stores won't be an issue.
The Future of Virtual Reality in Real-time Game Development
Augmented Reality and Virtual Reality game development have become popular investments for entrepreneurs and industrialists.
From ecommerce industries to healthcare and education, AR and VR are integrating into everything.
However, when it comes to virtual reality games, the industry is already experiencing 360-degree innovation with a realistic environment and haptic feedback from controls.
With Pokémon Go being one of the popular and numerous VR space games like End Space and some of the best VR racing games such as Project Cars 2, the technologies have been synonymous with gaming.
Not to forget the Star Wars VR game series that has transported players to the Galaxy's Edge.
While it is predicted that virtual reality will become mainstream in the next few years, many entrepreneurs plan to incorporate the technology.
Looking a decade or two ahead, 69% of respondents in a survey predicted that AR and VR, merged, would foster worlds where players would manipulate games on their screens.
All in all, while gamers are excited about AR and VR games, the technology would lay different depths and details into games based on powerful virtual worlds.
Concluding Statement
Summing up, you can say that developing a virtual reality game is not as easy as it sounds (only if it does sound easy to you).
From evaluating all the essential perspectives necessary to develop a VR game to incorporating features and aspects that would attract your audience, everything needs your undivided time and attention.
However, there's always more that needs to be in check when developing a VR game, which primarily includes the technical specifications that could help you surpass the market competition.
Also, since virtual Reality would probably rule the game development market in the coming years with the possibilities it provides, leveraging it at the right time can significantly help your business.
So, collaborating with an experienced app development company like Tekrevol can help you tap into the world of virtual realities in a well-equipped manner.
Interested In VR Game Development?

Learn everything you need to know about the types of VR apps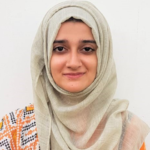 Author : Mehreen Saleem
Mehreen is an avid tech-researcher and thrives on accelerating business value by sharing her research that spans the intersection of technology to business resilience and sustainability-related topics. She's also an advocate for ensuring that every content created at TekRevol is epic.
Tekrevol's Global Presence
Now expanding to multiple cities across USA, GCC region, Europe & Asia
Come meet us at a location near you!
USA
39899 Balentine Drive,
Newark, CA 94560
1301 Fannin St #2440,
Houston, TX 77002
501 E Las Olas Blvd Suite
230, Fort Lauderdale, FL
44 Tehama St, CA 94105, San Francisco
400 NW 26th St, FL 33127, Miami
740 15th St NW 8th Floor, DC 20005, Washington
CANADA
4915 54 St 3rd Floor
Red Deer, ABT T4N 2G7
UAE
Level 5, One JLT Tower 1 - Jumeirah Lakes Towers - Dubai, United Arab Emirates
Level 17, World Trade Center, Khalifa Bin Zayed the First Street, Abu Dhabi
Level 22 , West Tower, Bahrain Financial Harbour, Manama, Bahrain
Level 22, Tornado Tower, West Bay, Doha, Qatar
PAKISTAN
3/25, Block 5, Gulshan-e-Iqbal,
Karachi, Sindh 75650
USA
CANADA
PAKISTAN
UAE
talk to us
Got an idea?
Let's get in touch!
Let's discuss your project and find out what we can do to provide value.
I am interested in discussing my ideas with you for
COPYRIGHT 2023 TEKREVOL ALL RIGHTS RESERVED.