Listing Down 10 Best Offline iPhone Games for 2022
Author: Saba Sohail |
May 20, 2022 - TekRevol Team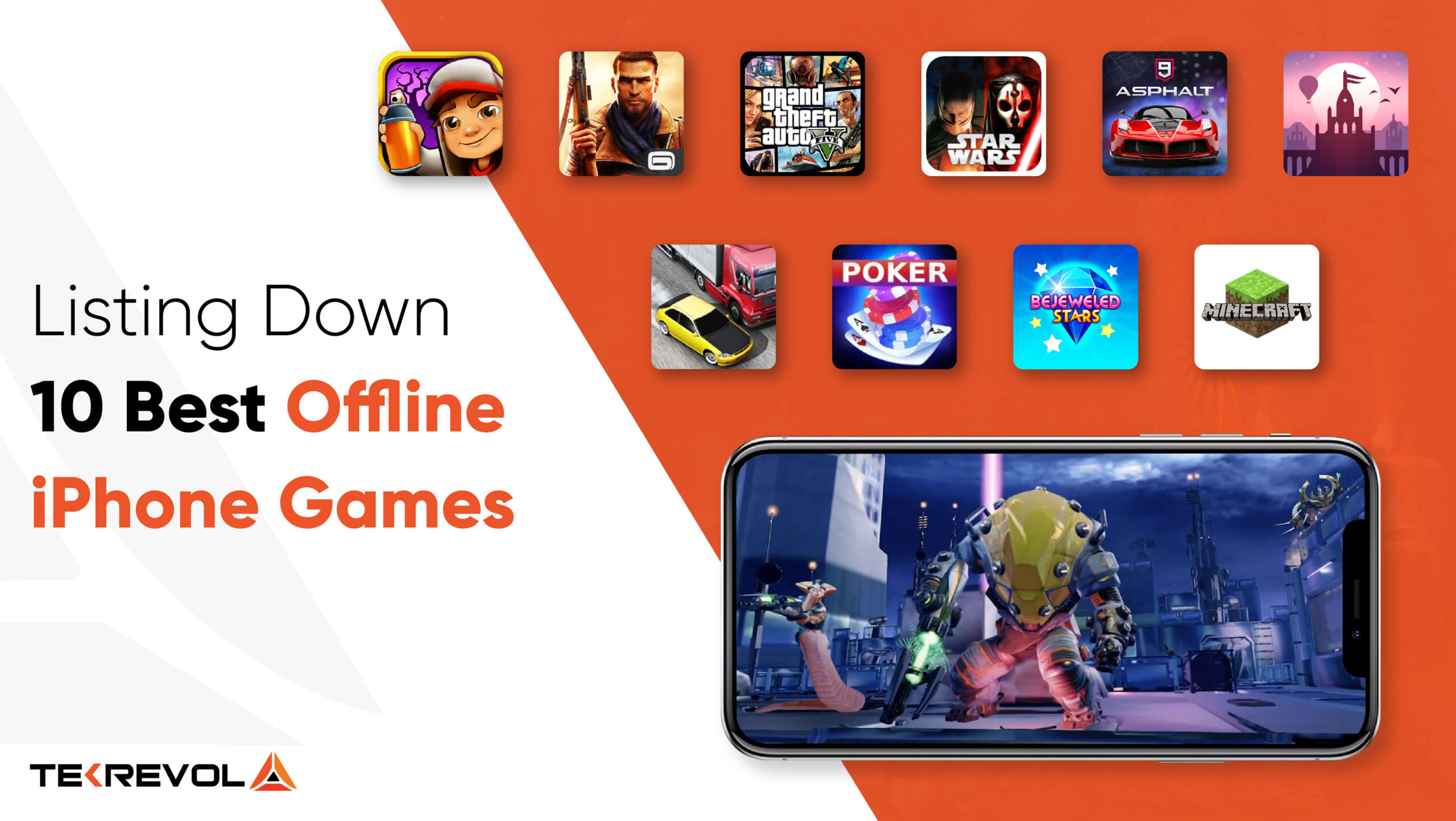 User experience is the biggest factor behind successful mobile apps. And when it comes to the gaming industry, what all game developers really care about is the playing experience – whether their audience is P2P cloud lovers or the ones on the go. For the latter type of audience, who loves no internet games, because of their traveling routines or limited connectivity or other reasons, Tekrevol brings you a list of the top 10 offline iPhone games in this article.
And if you are willing to invest in offline games and wish to dig deeper, we have a quick roundup of how these offline games make money, and their huge business potential. So, this is not only a list of some games to play offline in your iPhone, but apps that give us major game development goals.
Let's begin!
1. Subway Surfers
Subway Surfers is one of the best offline iPhone games where you can be one of the young characters: Jake, Tricky and Fresh. If you are already a mobile game enthusiast, you must know that you have to run endlessly and avoid capture by an inspector and his dog.
While there is no end-point, the game still gets immensely exciting as you run because of the bright graphic effects, the costumes, the rewards like Skateboard, the coins, the ever-increasing speed on the track and the power-ups.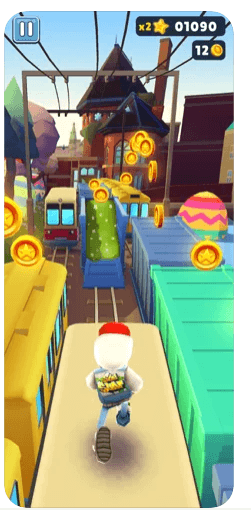 In addition to it being available offline, there are several reasons players stay glued and keep running for hours.
Firstly, the game has exceptional design. It is not complex or overwhelming, but good enough to provide a high-end user experience within limited user interface. With design, Subway Surfers is also 9/10 for its game development including cross-platform availability, story creation and transitions.
Secondly, players can compete against their own real-life friends and family. While this feature isn't available offline, this makes the game all the more exciting and one of the reasons the game hasn't died out against competitors like Temple Run while being out for almost eight years.
Third reason is the Subway Surfers' theme changes and World Tour. This creativity doesn't let the repetitive running affect the playing experience. It has a community of runners where players from the around the world can share their fan art.
But for everything that Subway Surfers offers, it is not only a game anymore, it is a revenue-generating success story and a case study for aspiring entrepreneurs who are brainstorming how to make a mobile game and doubting how much money a game app can make.
Download Link for Subway Surfers: iOS
Want to build your own game app?
Action-based Offline Games for iPhone
2. Brothers in Arms 3
Brothers in Arms 3 stands as the most popular action-packed offline game for iPhone and iPad players. The game unfolds in 2 different modes initially. The single player mode supports offline gaming and you can role play Captain Sergeant and unlock more maps. In the multiplayer mode, you get in the setting of a battleground and fight against soldiers, basically the Nazis, hence World War 2.
As players progress in the game, they can upgrade their weapons and legacy fight actions including Air Strike and Rocket Blast.
The game development approach including its cross-platform availability, a-level graphics, intuitive interface and story make it all the more exhilarating. In fact, the high graphics, animations and transitions are exemplary of how new game entrepreneurs should approach their game design.
Brothers in Arms is free and currently has an average rating of 4.6 on the App store.
Download Link for Brothers in Arms 3: iOS
3. Grand Theft Auto
One of the most popular games of all time, Grand Theft Auto legacy trilogy bundle has three best offline games for iPhone. It falls in the crime category, is a mix of action, drama and adventure. This mix of genres make the gameplays super interesting at all levels. The bundle has three separate games: GTA III, GTA Vice City and GTA San Andreas.
The most interesting of these three is the San Andreas series where a character, Carl Johnson returns to his hometown only to find out his mother's brutal murder. Giving in to the conditions in the city that's falling apart, he has no option but to return to his former gangster life and put his neighborhood in order.

GTA holistically follows the modern game development trends and supports cross-functionality, is available offline as well as on cloud gaming.
As for the revenue model, GTA makes money via its subscriptions.
This GTA bundle costs $11.99.GTA San Andreas is $6.99 while GTA III and Vice City are $4.99 each.
Download link for GTA Bundle: iOS
Brainstorming Ideas for your game?
4. Star Wars: KOTOR
A mix of different genres including role playing, fantasy, sci-fi and heroes and villains, Star Wars Knight of The Old Republic is full of action and a must-play for gaming enthusiasts.
The setting is called the Galactic Empire. The storyline makes you the leader of heroes who are out to save the galaxy – and you experience a universe 4000 years ago. You need to make certain decisions and devise strategies that impact the fate of your troop.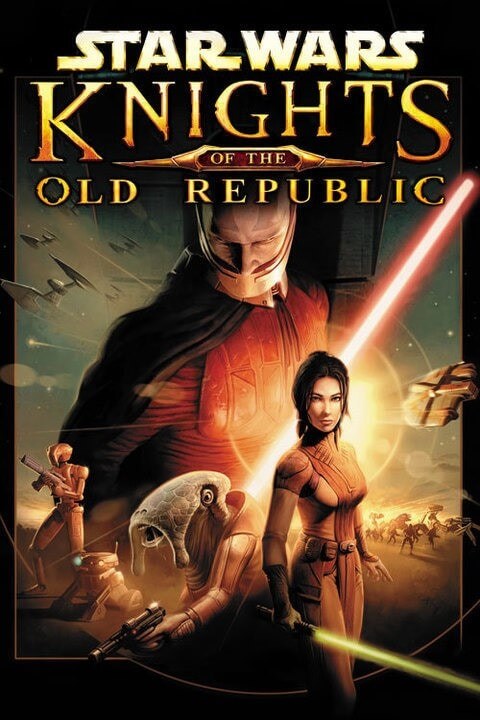 There are breathtaking visuals and you'll experience locations like the Jedi Enclave, the Sith Academy and the Wookiee Home Planet.
It is a premium game and starts at $9.99 per month. Because it is a premium app, you get to experience all the game features, interfaces and levels in the offline mode.
Download Link for Star Wars KOTOR: iOS
Arcade and Racing Offline iPhone Games
5. Asphalt 9: Legends
Launched by the Gameloft under their flagship arcade racing series, Asphalt 9: Legends is all the rage now and ranks #4 in Sports on the App store. It is one of the best free games for iPhone that supports offline mode, and is a total mood booster if you're on the go: casual traveling as well as airplane mode.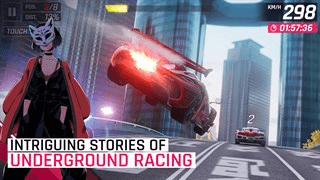 The game has single and multiplayer racing options where you can choose and customize legendary cars, compete against real-life friends, unlock clubs and participate in events and earn rewards.
Asphalt 9 makes its main money from sponsored ads and in-app purchases. It has an average rating of 4.7 on the App store. It also supports cross-platform performance and is available for Android devices as well as online for cloud gaming.
Download Link for Asphalt 9 Legends: iOS
6. Minecraft
Minecraft is an offline game for iPhone users who are also creative geniuses with the constant need for staying productive, even while gaming. It is a building game that basically hooks the players in two different scenarios. Firstly, they can build anything as they please – from tiny homes to grand palaces. Secondly, they need to secure and defend their buildings from local mobs and looters.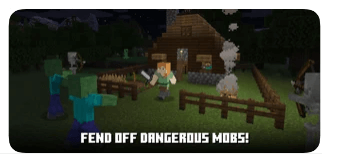 Minecraft tops the chart on the App store as it shows #1 in the Adventure Category. As a matter of fact, it is super popular among gaming enthusiasts despite being a paid game app starting at $6.99 per month. And, Minecraft made to the top selling video games list of January 2022 (Statista). Also, it has an average rating of 4.5 and more than 521K players have left a rating on the App store listing.
Download Link for Minecraft: iOS
7. Alto's Odyssey
Alto's Odyssey is also an endless running game but it has an interesting storyline set in a desert where the main character, Alto uncovers the mysterious yet beautiful landscape's mysteries with his friends.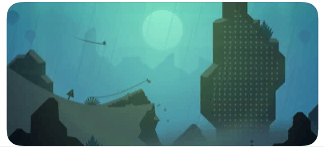 While the main setting is desert, the character does cross other diverse geographical landscapes like biomes, temples and so on. He crosses hot air balloons, participates in wall riding all while experiencing different weather and climatic conditions like fog, swirling winds and shooting stars.
The most interesting attribute that interests our game developers is the game design, its UI and UX. It has high-res graphics, exceptional background music and unique visuals. All of these user-centric game features engage the players offline in endless hours of running.
Download Link for Alto's Odyssey: iOS
8. Traffic Racer
One more in the list of endless arcade racing, Traffic Racer has an average rating of 4.3 on the App store. It is a perfect offline game for iPhone users who are on the go and want to enjoy a light-hearted game that doesn't consume battery or data.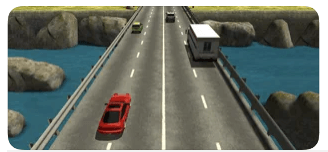 Traffic Racer gives us major game development goals because of its stunning 3D game design and the visually appealing environments, that play a crucial role in the success of any arcade game.
As far as the user experience is concerned, the game modes and 40+ car options are an add-on to its offline support. Most importantly, it has motion sensors and the game progresses with tilt or touch controls.
The game is free and offers in-app purchases.
Download Link for Traffic Racer: iOS
Sports
Puzzle-based Free iPhone Offline Games
9. Offline Poker – Texas Holdem
Offline Poker is a no internet game that allows players to enjoy a quick round of cards anytime, anywhere and without other opponents.
Building onto the part of opponents, you don't need real life players to enjoy this game with. Take it to your subway or go airborne, put on your headphones and compete against 142 unique offline opponents, with different qualities like drunk or aggressive. In fact, you don't even have to wait for your current hand to finish.
Despite being free, it comes with a plethora of gameplay options including Fast Fold and Open-handed Replays. Not only the best offline game for iPhone, but it's probably the best poker available online because of unique features like leagues, heads up, three-player and six-player modes and optional increasing blinds.
Download Link for Poker Texas Hold'em: iOS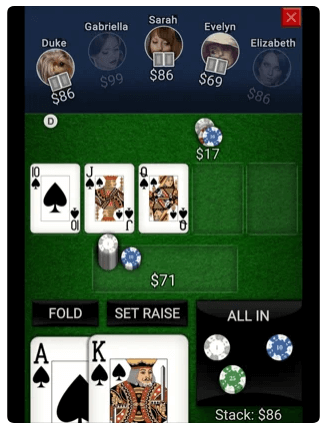 10. Bejeweled Classic
Bejeweled is the classic gem-making puzzle available offline for players who want to relax, stay excited and kill time altogether. Games Magazine suggests that it is perhaps the most insanely addictive puzzle game ever.
The game is fast-paced, has high-res graphics and 6 different modes for different players and their different moods. Top modes include Poker, Race Against Time, Zen Mode, Classic and Diamond Mine.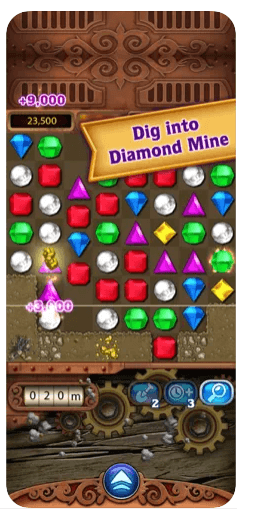 With 4.6 rating on the App store, Bejeweled is one of the most downloaded free offline games. It offers in-app purchases as well for hints, big scores and challenges.
Download Link for Bejeweled: iOS
Business Potential of Game Apps
Hundreds of success stories like Angry Birds, Subway Surfers, Honor of Kings, Candy Crush Saga, Minecraft and 8 Ball Pool are evident of the high-end revenue potential in the game development industry. What's more? Entrepreneurs are not even bound to launch a certain genre, or a specific model or choose between online and offline games or for platforms like iOS or Android.
And here are some facts that further endorse the lucrativeness of game investments:
Mobile games accounted for around 81.5 bn USD in annual revenue in 2021. These smartphone games even beat the console games by acquiring 52% of the gaming market (Statista).
This annual revenue in the mobile gaming market could reach 124.9 bn USD in 2022 (Statista).
The most common revenue stream for mobile games was subscription services. Yes, players PAID for the premium games and prioritized subscriptions and in-game purchases over free games. And 45% of developers now are developing premium games (Statista).
How do offline games make money?
So basically, there are three broad categories of offline games, but we'll quote them in the order of simplest revenue models. For example:
· Premium games
As the name suggests, players need to pay to access these games. So being an online or offline game doesn't affect the revenue model because as it is premium games are ad-free. They charge monthly or yearly subscriptions and that's where their main money comes from.
· Freemium games
So, these are games that provide limited accessibility and features in their free version. If you access the free version online, you view ads that eventually monetize the app. If the users don't wish to view ads, they buy an ad-free version, or upgrade to advanced features, and that, again, becomes their main source of making money.
· Free offline games
Free games commonly earn from ads and in-app purchases. So, the appreneur and game developer together devise a a user experience and game flow where a player will either go online to proceed, or make an in-app purchase. Let's take example of arcade games like Bubble Shooter and Subway Surfers.
In Subway Surfers, a player can continue in game even after getting caught by the inspector. But this move requires life boosting keys. Now because there are limited keys, players need to claim rewards and for that, they either go online and view an ad or purchase a key or coin – which are both what a game appreneur wants!
Over To You…
So this list of best offline games for iPhone finally concludes with a quick roundup of their earning potential. Tekrevol's in-house research suggests that game development is trending and one of the most lucrative investments in the technology sector. Plus, game content diversity is the key to success in the industry. This means that if you have a unique idea, all you need is a business plan and the right execution to bring it to a profitable digital reality.
Want to launch an offline iPhone game?

We are ready when you are! Tekrevol has a team of experienced game developers, who are champions in latest technologies. Book a free growth session for 30 minutes and discover how we can unlock your game app's potential like we have done for NFT-based Ether Legends and many more!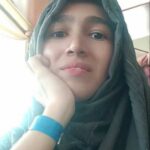 Author : Saba Sohail
Saba is all about strategic leadership and tech-led transformation. She comprehends, incubates, and iterates the idea of integrating tech-powered solutions and converts her knowledge into simple, valuable, and actionable blogs for tech leaders and businesses, much like TekRevol does with their products and solutions.
Tekrevol's Global Presence
Now expanding to multiple cities across USA, MENA region, Europe & Asia
Come meet us at a location near you!
USA
39899 Balentine Drive,
Newark, CA 94560
1301 Fannin St #2440,
Houston, TX 77002
501 E Las Olas Blvd Suite
230, Fort Lauderdale, FL
44 Tehama St, CA 94105, San Francisco
400 NW 26th St, FL 33127, Miami
740 15th St NW 8th Floor, DC 20005, Washington
CANADA
4915 54 St 3rd Floor
Red Deer, ABT T4N 2G7
DUBAI
Level 5, One JLT Tower 1 - Jumeirah Lakes Towers - Dubai, United Arab Emirates
PAKISTAN
3/25, Block 5, Gulshan-e-Iqbal,
Karachi, Sindh 75650
USA
CANADA
PAKISTAN
DUBAI
talk to us
Got an idea?
Let's get in touch!
Let's discuss your project and find out what we can do to provide value.
I am interested in discussing my ideas with you for
COPYRIGHT 2022 TEKREVOL ALL RIGHTS RESERVED.