A Conclusive Guide On How To Hire A Mobile App Developer
Author: SUNAINA KAKREJA |
October 15, 2020 - Team TekRevol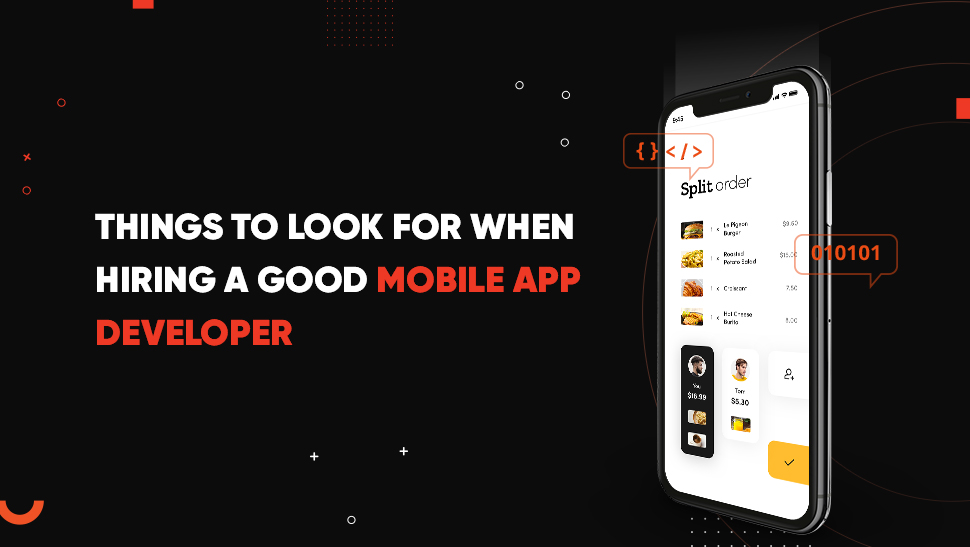 When you want to get a mobile app developed, you have two choices. Either code it yourself or outsource it to someone who can do it on your behalf like an app development agency.
If you choose the latter option, then you will need to search for the right development agency to partner with for your app. And to be honest, this isn't going to be easy.
Why?
That's because an app is a complex and difficult thing to make. It costs a lot of money and you will have to invest a high amount of time to get it ready. So you will need to be dead right in your decision to hire the right app development agency. And how exactly can you do this?
There are a lot of extremely critical factors to consider when finding an app developer and even ignoring one of them can lead to disastrous results.
If you choose the wrong agency, you will not know about it until the app is at least halfway done as only then will their work be clear.
A scenario like this can put you in the doldrums. You will have wasted a lot of time and resources without getting any closer to getting your app made the way you envisioned it to be.
To save you from exactly such a scenario, we have compiled this guide that will describe all the factors in detail that you need to keep in consideration when hiring a mobile app developer.
In this article, you will find the answers to the following questions.
How to Hire A Mobile App Developer?
What qualities make up a Good Mobile App developer or Mobile app development company?
How Do You Identify The right Mobile App Development Partner For your Business?
How Much Does It Cost To Make An App?
How to find an app developer?
What Are Common Mistakes You Should Avoid When Hiring A Mobile App Developer?
How To Hire The Right App Developer For Your App Project?
Hiring a mobile app developer is a tough job as you have to be very careful about choosing the person you want to work with. You have work with these developers in the long term and spend a lot of money to achieve the desired results, so there is no room for mistakes.
If you are looking to hire a mobile app developer for your next project, this definitive guide is just the right thing for you. Let's talk about what you need to do.
Have A Solid Understanding Of The Type of App You Want To Make
No developer can build an app that you want unless you understand what you expect from them. Therefore having excellent knowledge of the type of app you want is a must.
For that, let's break it down into two categories to give you a better understanding.
The first one is if you are developing an app for your existing brand or business. Here you have to work things out with an aim to fit in your brand image into this new app as it will personify your brand image in the digital world.
The other situation is if you're developing an app for a startup. Here you have to work with an aim to make a lasting impression on the audience as this is your first association with the customers as a brand or company.
Once you're done with determining the type of application you want to get made, the next thing is to determine how complex your app is going to be. Note that the rough cost estimate and the time required to build an app is determined by how simple or complex it is.
Let's say if you're developing an alarm clock app. Such an app won't require much time to develop as it does not need any additional or complex functionalities like network connection or payment gateways. On the other hand, apps with simple features and design would not require you to hire highly experienced developers, since even developers that are just starting off with their agencies can develop this type of an app perfectly.
In comparison, if you want to develop a sophisticated app with complex functionalities like GPS tracking, login screen, network connections, and payment gateways, etc. you would need to hire a professional app development agency for the project. These apps also require a higher timeframe to develop and are much costlier than simple apps.
Like mentioned earlier, the working relationship of a client and an app developer is long-term; you will have to consider them as a part of your team when it comes to the complex app development.  Therefore, you should look for someone who can do more than just coding. They should be able to work on design aspects like making custom icons, animations, wireframing, and making prototypes just as well. If they also have marketing and project management experience, then it is no less than icing to the cake.
Judging from what has been said till now, you can quickly tell that developing an app isn't cheap. You can cut down the overall cost by any means, but this comes along with many drawbacks. You can't expect to spend $10,000 and develop a world-class mobile app for your brand.
Almost no one has an unlimited budget, and there is a high chance that you would need to raise funds from outside investors. Try to find out whether your developer has worked with investors in the past and still has good relations with them. If that is the case, that developer can make fundraising quite a simple task.
The point is to explain that you should try to hire a developer who is an all-rounder.
Finally, check if the developer has any experience in the type of app you want to develop. Let's say you want to create a game app. If the developer is experienced in making such apps, then things will roll on smoothly, but if that's not the case, consider hiring someone else with experience in your niche.
Note that an expert developer who can work on complex apps like games and social media apps is usually capable enough to handle your needs for developing a complex app.
Determining The Developer Budget-Fit
As I have told you earlier, the number of complex functions and features will significantly impact the overall cost of developing a mobile app for your business. A developer usually charges money per hour, so technically, the more time it takes to make your app, the costlier it gets.
However, this issue can be worked around by opting for a specialized app development agency instead. They don't charge you by the hour but determine a singular cost for your entire project to be delivered within a certain time frame.
Note that the price of different developers is never the same. It is just like two different restaurants selling pizza; the cost of both restaurants will differ. This is no different for app developers. Various app developers will charge different prices for their services. The idea here is that you need to take time and determine a realistic budget that you can practically afford.
Besides, there are multiple aspects where you have to spend money outside the development itself. Like I mentioned above, you can't expect to develop a word-class application by spending $10,000, and you will have to find outside investors to finance your complex app development.
To meet that purpose, you will have to build app prototypes, and let me tell you; they have a cost. Now you will understand as to why we recommend hiring an all-rounder developer with more expertise than just coding. They will cost you comparatively less than hiring a developer and designer separately. Also, having all the eggs in one basket is a good idea in case of app development.
Once you're done with the app development, what comes next is the testing and deployment of the final product, and that too has a cost.
This doesn't end here. Apps are not just a matter of development and deployment. Post-development maintenance is also as necessary. The maintenance part also along with its own price tag. This is a normal process that includes bug fixes and updates. Let me tell you; maintenance is vital for any app because apps with bugs and errors will only drive the audience away, so don't even think about ignoring it.
Again, an experienced app developer who can do both designing and maintenance is an ideal pick. However, it is always a great approach to discuss post-development maintenance costs before the project commences.
Now you'll need to consider the type of developer you want to hire. Typically there are two options to choose from; either a freelancer or an application development agency.
Even though freelancers' low prices appear much more appealing, this option has its own drawbacks. The biggest one is the problem of lack of communication because freelancers are usually located remotely. It must be noted that the better your communication is with the developer, the smoother your development cycle will progress. The physical location of the developer should be considered to avoid compromises on the quality of your app.
It is recommended to hire a local developer to ensure effective communication.
Check Out Their Portfolio
I mentioned earlier that you should consider hiring a developer with experience in developing apps that resemble yours. You can check out their portfolios to meet that purpose.
You have to look for the projects that resemble yours and download them into your device to see if they perform well. If these applications perform well and run smoothly without any errors, you're good to go.
On the contrary, if these apps have a bad performance or the developer has a history of making failed apps, then you know what's best in your favor.
You can also check out for the apps' user reviews to determine if you should hire that developer. If a notable amount of reviews are negative, then you should consider someone else for the job.
Ask Them For References
Testimonials are also a crucial indicator of an app developer's credibility and capability. Here you should ask them for the references or reach out directly to their former clients via email or call to inquire about their performance on the previous projects built in the past.
The information provided by a developer's former clients is vital as the knowledge about their first-hand experience with the developer. If most of these clients give positive feedback about the developer, you should be confident about hiring them. If the case is the opposite, then consider looking for someone else.
Also, you can look into their Google My Business, Clutch or Goodfirms profile to see where they exactly stand in the industry and what their clients are saying about them.
A Developer Must Be Easy To Work With
As I've mentioned this in the very beginning, you will have a long-term professional relationship with a developer. Depending upon the type of app you want to develop, this could roughly take from a minimum of some months to even a year or so.
You will have to develop a compatible relationship with the developer as the communication here is the key. In other cases, things would become quite difficult for you to handle.
A strong professional relationship between you and the developer is essential for them to understand what you want and need, and vice versa. This will make things go smoothly for you.
As a business owner, there is a high chance that you have zero technical knowledge, which is understandable as your job is to run the business and not spend time learning technical terminologies. If your developer is ok with this problem and still can deliver what you ask for, they are the ideal choice for you.
In comparison, if he's having a tough time trying to understand what you want and continuously criticizing your wrong terminologies, it is best to hire someone else for your project.
Even though this factor seems sounds quite challenging to determine initially, but you can overcome it by arranging a face-to-face meeting before you hire an app developer. This initial meeting would give you a solid idea of whether to work with them or not.
Again, this physical location of the developer plays a vital role here.
The Timeline Provided By A Developer Must Be Reasonable
A development cycle timeline provided by an app developer is a vital factor that you must look into before hiring them. You can't expect to get a top tier app developed within a month or two, but a mediocre app shouldn't take a whole year to build.
You, as a client, should as well keep your attitude flexible towards the timeline. Things are often much more complicated than they seem initially. According to the timeline, if a development phase takes ten weeks, but the developers complete it in 12 weeks, there is no harm because we all face some speedbumps along the road. Obviously, 16 weeks for that task is unacceptable.
Ask your developer to plan for such situations ahead of time to keep the timeframe reasonable.
Assess Their Transparency Standards
Before you lock down your mobile app developer, it's crucial to understand how much they prioritize transparency. Whether you choose a freelance mobile app developer or a mobile app development company, you should inquire about their transparency measures.
Most reliable teams use Project Management tools such as Jira or Asana to provide their clients with absolute transparency at every stage of the process, from design and development to submission on the play store.
This is one of the biggest factors that you should take into account when you're looking to hire an app developer.
Tips For Hiring A Freelance Mobile App Developer
Since freelancers are a one-person or two-person team in most cases, how you assess them is also different from how you generally assess a company that provides the same services, which in this case is mobile app development.
Here are the 3 tips you can follow to hire a freelance mobile app developer for your business app.
Look For Previous Work In The Industry
Mostly consisting of a one-person team, freelance app developers offer less diversity in terms of the industries in which they have successfully developed mobile apps.
To understand if they're a good fit for your project, it's always a good habit to ask for an industry-specific example of their work to see if they understand the requirements and nuances of your industry and your target audience.
In most cases, a good way to hire an app developer is by vetting industry experience. If you're looking for an e-commerce mobile app developer, then check if the developers you have shortlisted have had experience with e-commerce mobile app development or not.
Sometimes, this may not be true. For example, you might find a developer with industry-specific experience, but perhaps their apps haven't been successful. Here, you have to subjectively assess your choices to find the best fit for your project.
Look For Freelancer Profiles on Upwork, Freelancer, and Fiverr.
If you're looking to hire a freelance app developer, you can also check out their developer profiles on platforms like Upwork, Fiverr, and Freelancer.com.
Their profiles will give you incredible insights on the kind of experience you can expect while working with the developers, the quality of their work, the quality of their service, and their overall client satisfaction.
These can be found in the form of reviews, stars, ratings, and recommendations. Be sure to check them out to make the best decision regarding your mobile app development project.
Analyze Expertise
Unless you're a technical person yourself, you might need to research this or look for help from someone who understands mobile app development.
When hiring a freelancer, you should look into their expertise with regard to platforms, technologies, and languages.
For example, if you're looking to hire an iOS app developer, then you should know the answer to this question, "Objective-C vs Swift – which is better for iOS app development."
Based on this, you should look for a developer who develops apps for iOS using that programming language of your choice and can use modern technologies that go hand-in-hand with the project's description and requirements.
Moreover, you should also identify if the freelance developer knows how to design the UI/UX of an app, or are they just a developer? Because for mobile apps, the UI/UX designing is essential, and for that, one must know how to wireframe, design, and prototype an app, let alone perform Quality Assurance Testing (QAT) and User-Acceptance Testing (UAT).
Tips For Hiring A Mobile App Development Company
Mobile app development companies are made from a combination of different teams, such as design, development, and project management. In order to hire the best mobile app development company out there, you can follow these 4 tips to help you with the process.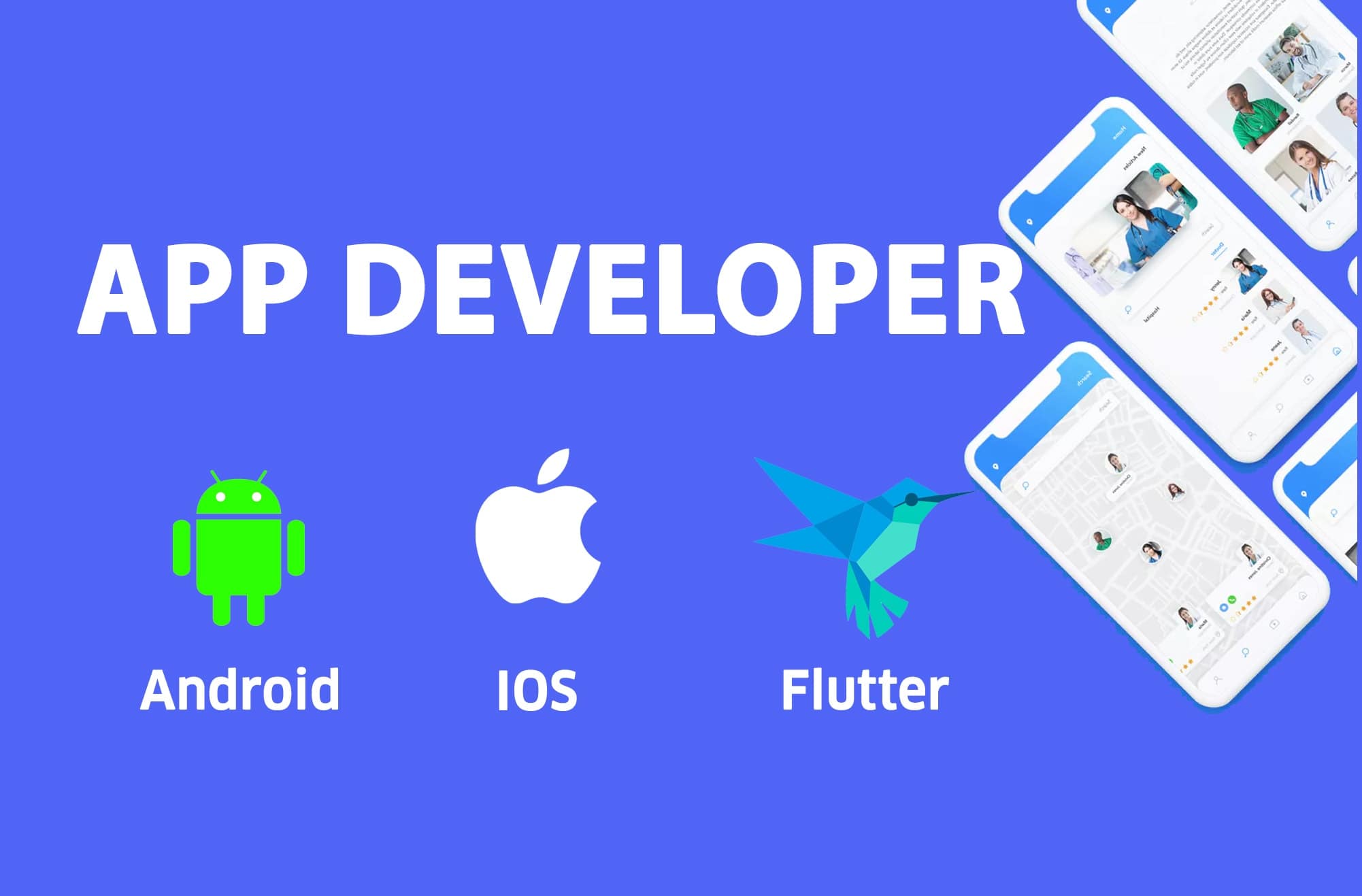 Look For Client Testimonials
There are plenty of mobile app development companies out there. One Google search, and you'll find hundreds of them claiming to be the "best iPhone app development company" or the "top android app development company in the US."
The truth is, you can't take these claims on face value. This is why, every time you go to the website of a mobile app development company, check out their testimonial section.
Client testimonials are the best way to identify the quality of service a company provides. Generally, mobile app development companies will provide complete mobile app design and development services, app maintenance services, API integration services, and much more.
These client testimonials will help you identify the "best mobile app developers" from the others who only claim to be it, without providing true value to their customers.
Test Previous Apps They've Developed
If you really want to dig deep into the quality of a company's work, you can identify from their portfolio an app that functions closest to your idea.
You can download that app from Google Play Store or Apple App Store, and download that app to identify if the quality of that app is good enough for you to hire the mobile app development company behind the development of that app.
Test the app for functionalities, smoothness, the User Interface, and the overall User-experience of the app to make up your mind about hiring mobile app developers.
Assess Their Team Structure And Resources
The difference between hiring a freelance mobile app developer vs mobile app development company is that the freelancer is your developer, and also your point of contact.
In companies that develop mobile apps, there are project managers that handle client discussions and act as a point of contact.
Despite not having a direct link to the development and design team, you can still ask for their credentials, expertise, and previous work. This can help you identify if you have senior developers and designers assigned to your project or junior team members.
This small difference can have a huge impact on your overall app quality, so make sure you get the development team that you pay for.
Conduct A Cost Analysis
Cost is perhaps one of the biggest factors within the decision-making process. The biggest mistake you can make is to think of the cost as "more and less."
Think of your cost as an investment.  The cost of mobile app development can vary dramatically depending on the mobile app development company you hire. Based on their quality, their geographical location, and per hour rates, this cost can vary.
While apps can cost a lot to get developed while making this decision, it is also important to know how much can an app earn. Juxtapose the investment with the amount of money your app can make and assess the company that can help you develop the app that achieves your financial targets, rather than simply choosing the most expensive or the most cost-effective one.
Talk To An Expert About Your App Development Idea For Free
How Much Does IT Cost To Hire a mobile app developer Per Hour?
The answer to how much does it cost to make an app isn't straight-forward. It depends on the qualification of the resource and their geographical location. So let's analyze the per hour cost of hiring a freelance mobile app developer vs. the per hour cost of hiring a mobile app development company.
Freelancer
According to Accelerance, the average hourly rates of specialists in the US, Latin America, Europe, and Asia are as follows.
| Title | US | Latin America | Europe | Asia |
| --- | --- | --- | --- | --- |
| Mid-Level Developer | $132 | $30 | $35 | $24 |
| Sr. Developer | $154 | $45 | $45 | $30 |
| Lead Developer | $176 | $50 | $45 | $30 |
| UI/UX Designer | $79 | $40 | $35 | $25 |
So if you're looking to hire a freelance mobile app developer, the chart above can help you identify the cost you will incur upon yourself in the process. Now, these are average prices, and you can find people working below or above these ranges in all the regions.
Hourly Rates of Mobile App Development Companies Worldwide
Mobile app development companies charge for the total number of hours they spend developing an application from start to finish. This includes planning and scoping, designing, developing, and testing an app.
There is a massive difference between the costs of hiring a mobile app development company from region to region. You can take a look at the chart below to figure out the region that best fits your app development budget.
Region
iOS Development
($/hour)
Android Development
($/hour)
North America
$150-200
$168-250
Australia
$110-150
$110-150
EU,UK
$50-125
$70-150
South America
$35-120
$30-110
Eastern Europe
$25-110
$35-120
India
$15-75
$10-60
Indonesia
$11-75
$10-70
Pakistan
$15-75
$10-70
At the end of the day, you will find qualified mobile app development companies both in the US and abroad, if you choose to outsource your mobile app development. Evidently, mobile app development companies are more expensive, but they also provide a team of specialists who are responsible for the individual tasks that they are experts in rather than a team of one or two who perform all of the tasks.
This allows them to be more dynamic and creative in solving problems, designing a top-notch UI, and deliver the best user experience for the users of your mobile app.
Cost of Hiring an App Developer based on Application Type?
When you hire a mobile app developer, the cos can also change based on the nature of the application and the features that are required to be integrated. Here's a list of different types of applications and how much it could cost you to hire an app developer for such an app.
| Type of application | Details | Hours (iOS) | Hours (Android) | Rate (Avg.) |
| --- | --- | --- | --- | --- |
| Basic App Development | Templates, payment merchant, listing, menu. | 80-160 | 80-160 | $75-125 |
| Database app App | Backend admin panel, stored on server, | 150-200 | 170-220 | $75-125 |
| Messaging app Development | Messages, video and audio calls, encryption, groups | 500-800 | 600-1000 | $80-125 |
| Social networking app | Profiles, instant message, backend admin panel, | 300-500 | 500-700 | $90-150 |
| Game App Development | Single-player/Multiplayer, 3D animation. | 800-1000 | 1000-1500 | $100-250 |
Moreover, you can also identify the cost of mobile app development by understanding the average cost of specific features and functionalities that are most commonly found within apps. The chart below provides an estimated cost of most commonly found app features that you might be interested in.
| Features | Estimated Cost |
| --- | --- |
| Login | $1,200 – $2,000 |
| CMS Implementation | $1,000 – $1,800 |
| E-commerce solution | $2,500 – $5,000 |
| File uploading | $1,000 – $1,500 |
| Profile completion | $1,000 – $1,300 |
| Payment Gateway Integration | $700 – 1,200 |
| Profile editing | $2000 – $3,000 |
| Search | $500 – $900 |
| Basic messaging | $5,000 – 7,500 |
| Push notifications | $1.200 – $1,500 |
| Basic admin panel: User management | $3,500 – 6,000 |
| Admin Panel: Analytics | $2,500 – $5,500 |
| Admin panel: Payment management | $1050 – $2350 |
| Admin panel: Push notifications | $450 – $840 |
Based on these estimates, you can figure out the best possible option for your mobile app development project. Be it a freelance mobile app developer or a mobile app development company, these figures will help you identify the ones that you can afford, and whether you want to choose local app development or outsource your app development.
Now that you understand how to hire a mobile app developer and the cost of hiring an app developer, let's take a look at different platforms where you can find mobile app developers, be it android or iOS.
Where Can You Find an iOS App Developer?
There are plenty of specialized iOS communities that you can look through to find skilled iOS app developers. Though it's important to know that the market demand for iOS app developers is huge, which is why they are also a bit pricey. So before you hire an iOS app developer, make sure your app is the best fit for the Apple market.
To look for iOS developers, you can leverage communities such as MacRumors, iPhoneDevSDK, Stack Overflow, and iOS developer forums.
You can also look through Upwork, which provides a monthly ranking of top iOS developers and their rates, alongside ratings for you to choose from.
In order to identify if the developer you like is worth their rate, you can look through their community contributions, blogs, and their GitHub contribution and code repositories.
You should also ask developers about the libraries they work with, the technology stack they employ, the programming language they are experts in, and a suggested feature list for your idea to identify if they are the right fit for your project.
Where Can You Find an Android App Developer?
For Android developers, you can look through platforms such as Upwork, Freelancer, Fiverr, and Guru. You can also look for leads in Google Developer groups to find Google Certified Android App Developers.
Although most Android development is Java-based, the Java vs Kotlin debate is one that might interest you. So if you're looking for a Kotlin-based mobile app developer, then you should hire one with that specialty.
Much like with iOS, the inquiry process to assess the expertise of an Android developer on these forums is similar.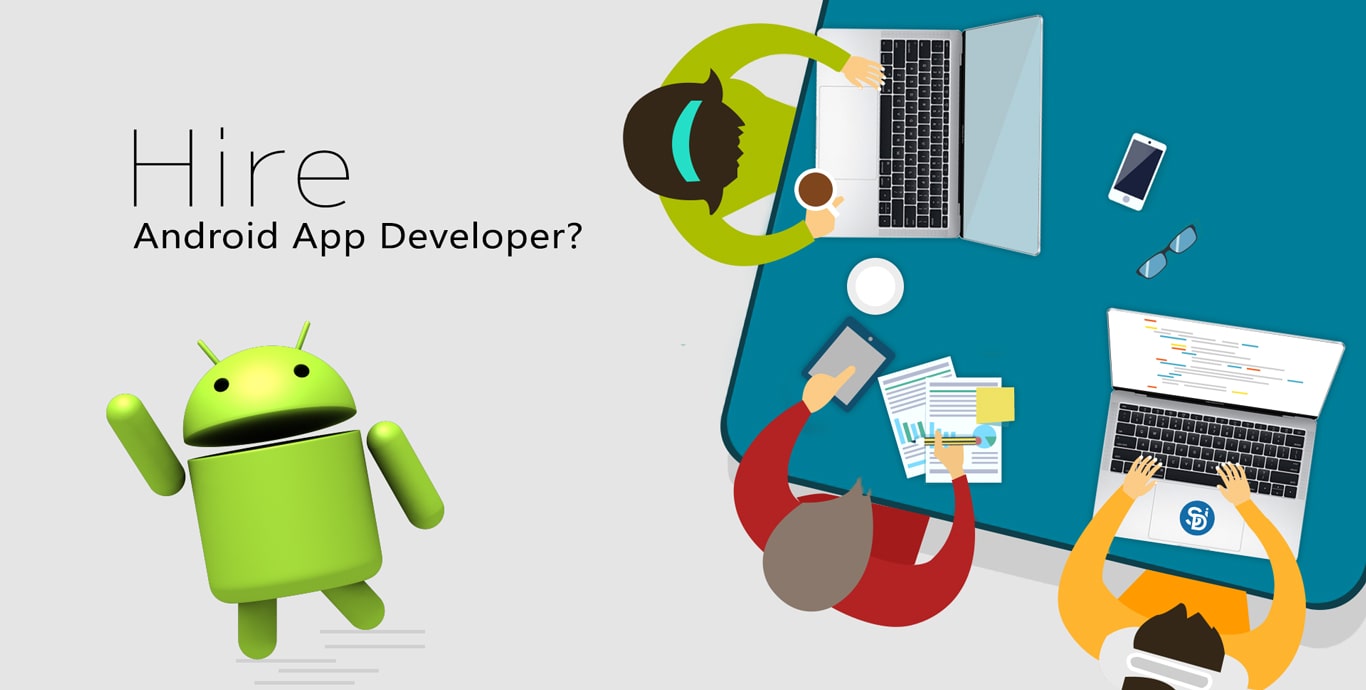 Developers should have a clear knowledge of the libraries that they can use for your project, the APIs they will need to execute every functionality you require, the process of submitting an app to the play store, and the ability to develop apps that are compatible with different Android OS versions and different screen sizes, for a great app experience.
These aren't just plus points; these are app development essentials that many developers that you will find on these platforms won't have.
When hiring an app developer, you should be able to assess these things to choose the best app development partner for a great end product and a high ROI for your business.
Common Mistakes You Should Avoid
Thinks of this as your "not-to-do-list." Forgetting these key points can cause significant damage to your app, it's potential, and its success. For your business, missing out on any of these can be a huge mistake, one which you should avoid when hiring a mobile app developer or a mobile app development company.
Not Signing an NDA
At the beginning of what most companies call the "research" phase or the "discover" phase, you should sign an NDA with the developer or the development company. This is to ensure that your idea isn't stolen if the deal doesn't go through.
You should be signing a Non-disclosure Agreement (NDA) before disclosing information about what your idea is, what you need, and what you're trying to achieve. NDAs can be signed in both B2B and B2C exchanges. You can demand the service provide an NDA to you, which for any top app development company is generally a standard practice, so they should have one ready on the go.
Once you sign the NDA, you can move forward with the discussion about your mobile app development project.
Not Negotiating A Favorable Payment Structure
Getting an app developed is a huge investment, and you should never pay a huge amount at the top. The payment structure of an app development project should be broken down into tiers, which are more favorable to you and ensure transparency.
Take a look at this example of an app development project breakdown.
| Stage | Payment (%) |
| --- | --- |
| Initiation Fee | $20% |
| Document And Scoping | 20% |
| Alpha Phase | 20% |
| Beta Phase | 20% |
| Launch | 20% |
By negotiating for such a breakdown, you ensure that you are never scammed, you get the quality of app development that you paid for, and you can afford the cost of app development without financially restricting yourself significantly since some of these phases can stretch out for a month or two.
Hiring The Least Expensive Developer or App Development Company
Sometimes, people take cost as the most important factor and just choose the cheapest offer they get from a developer or a company.
While this isn't necessarily a bad idea, it is definitely an approach you should generally avoid. Think of your choice more in terms of value for money, expertise, and quality. Cost alone should never be the deciding factor.
This is because even if you get an app made for a very low cost if it's not up to the required standard, the money you spent on it is going to be wasted because the app won't perform well in the app store.
Not Establishing A Clear Scope
Once you have a feature list locked down, payment terms decided, and you've secured the services of a mobile app development company or freelance app developer, it's time to create a Scope of Work(SOW) document.
This document entails the budget, timeline, feature list, app flow, design references and creative brief, and any and all limitations of the development, including third-party APIs that need to be bought.
This document becomes the basis of your development and ensures no confusion, backtracking, or mismanagement from the decided scope of the project.
The lack of this document can make things appear convoluted, and memory-based and that can lead to disagreements and problems. To avoid any such unfortunate circumstances, always create an SOW document, the creation of which is the project manager's responsibility.
Not Taking Into Account App Maintenance Services
When hiring an app developer, you should always keep in mind that the job doesn't end once the app goes live on the Google Play Store or the Apple App Store.
In order to keep your app up and running and optimized, you need App maintenance services. Generally, the cost of app development services can vary depending on the project, but it averages around 10% of the original cost of app development per month.
So for example, if your app costs you $40,000, app maintenance services will cost you $4,000, for which you can hire either the same app developer or another one. This is a consideration you should add to your list of how to hire a mobile app developer because often people leave this for the end, and that's a mistake you shouldn't make.
Keep app maintenance part of your list, so that you can plan for it, discuss it with the app development partner you choose, and budget accordingly to have long-term success with your app.
A Final Checklist For Hiring App Developers
In order to successfully hire a quality app development partner for your business, you can follow this checklist to make sure you make the right hiring.
Research on your app's requirements, platforms, and languages.
Sign an NDA
Conduct thorough expertise analysis by following the tips mentioned above.
Create a Scope of Work document for your project
Set a Budget And Timeline
Agree upon a favorable payment structure
Set a budget aside for post-launch app maintenance services
This checklist should help you make the right decision and guide you about how to hire a mobile app developer.
For your business to succeed, it's not just enough to have an app developed. You have to ensure that the app is of great quality, has modern functionalities and features that are revolutionizing the industry, and provides a user experience that gives your app a high user-retention rate.
This will gives your business the competitive edge it needs to evolve from a market force, into a market leader, and for that knowing how to hire a good mobile app developer is essential.

Author : SUNAINA KAKREJA
Sunaina Kakreja is a creative content writer and digital marketer at TekRevol. She works closely with B2C and B2B businesses providing blog writing, video script writing, ghostwriting, copywriting and social media marketing services.
Recent Blogs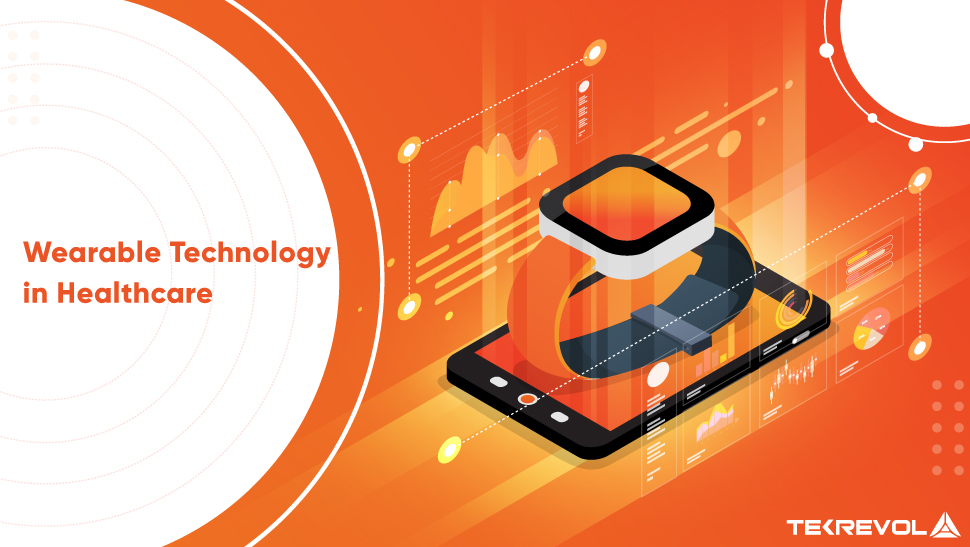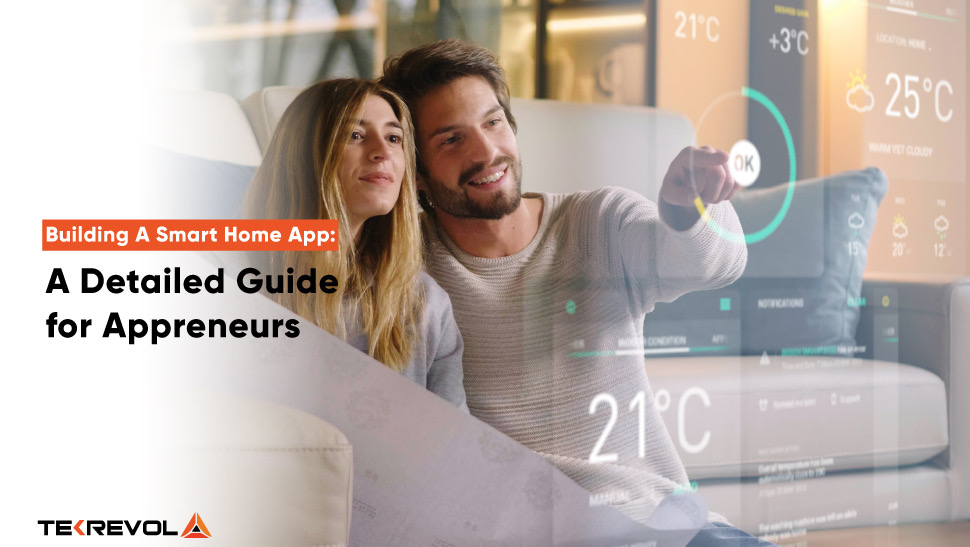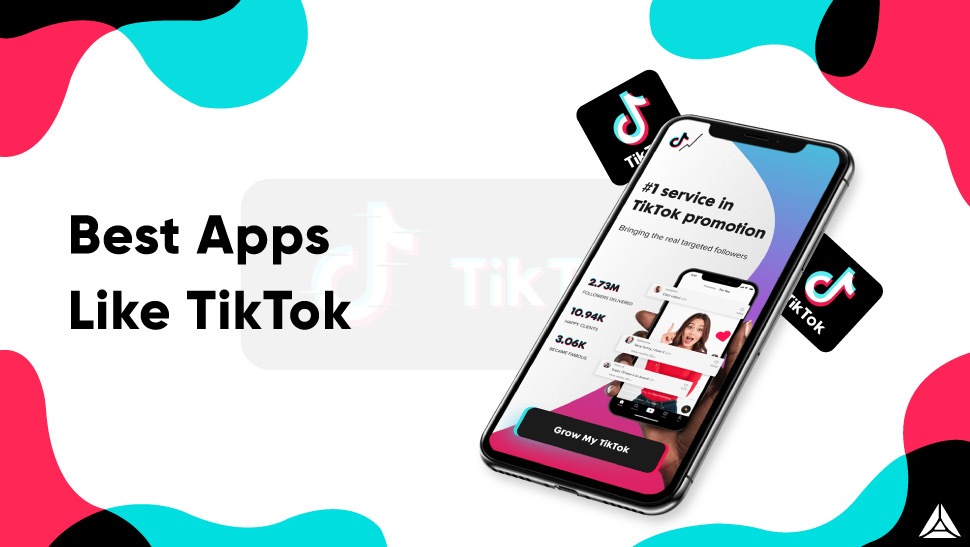 Tekrevol's Global Presence
Now expanding to multiple cities across USA, MENA region, Europe & Asia
Come meet us at a location near you!
USA
39899 Balentine Drive,
Newark, CA 94560
1301 Fannin St #2440,
Houston, TX 77002
501 E Las Olas Blvd Suite
230, Fort Lauderdale, FL
44 Tehama St, CA 94105, San Francisco
400 NW 26th St, FL 33127, Miami
740 15th St NW 8th Floor, DC 20005, Washington
CANADA
4915 54 St 3rd Floor
Red Deer, ABT T4N 2G7
DUBAI
R5 Retail Level, Cluster R, Jumeirah Lakes Towers,Dubai
PAKISTAN
3/25, Block 5, Gulshan-e-Iqbal,
Karachi, Sindh 75650
USA
CANADA
PAKISTAN
DUBAI
talk to us
Got an idea?
Let's get in touch!
Let's discuss your project and find out what we can do to provide value.
I am interested in discussing my ideas with you for
COPYRIGHT 2021 TEKREVOL ALL RIGHTS RESERVED.