7 Takeaways from Our Podcast with Jeremy Harbour! How Small Businesses Acquire Big Wins
Author: Kamran |
September 16, 2022 - TekRevol Team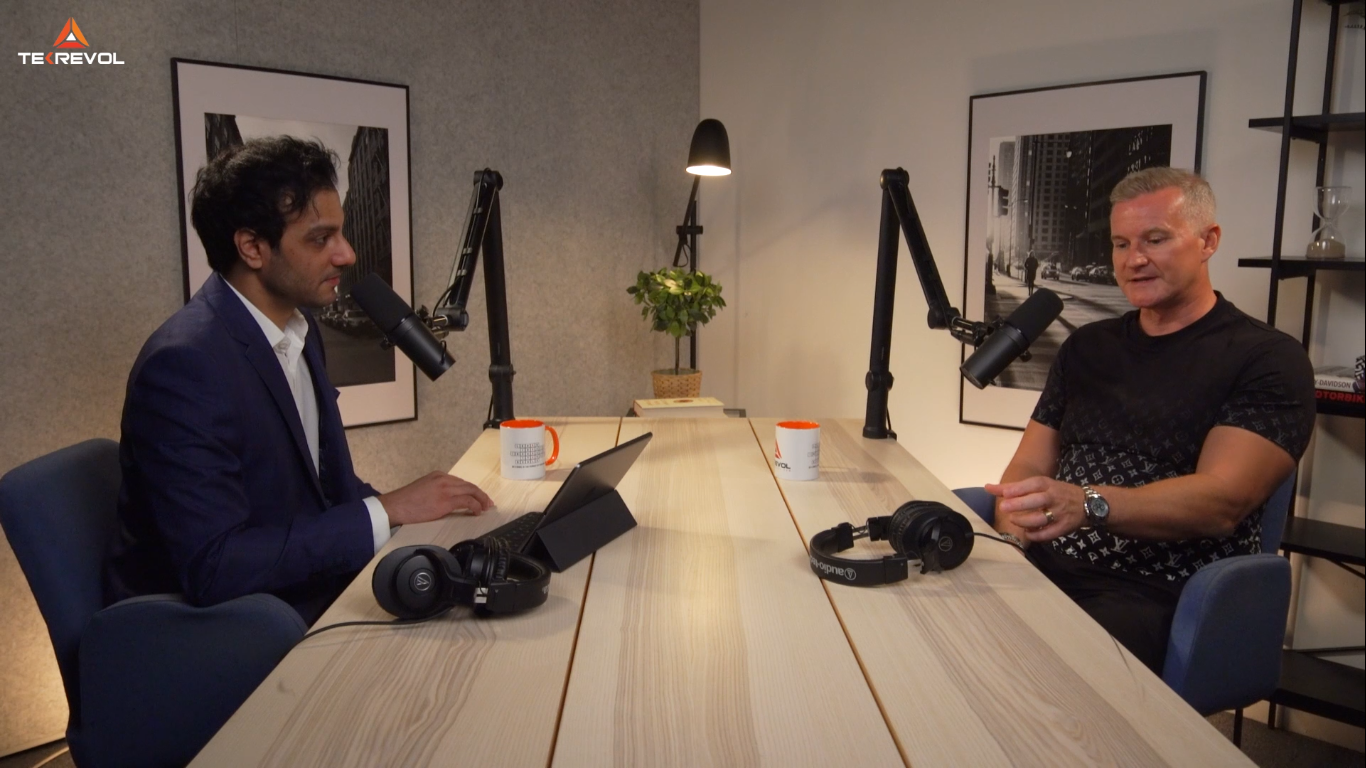 In the latest episode of our official podcast series, "Technology for a Change" Season 3, Mr. Abeer Raza, Co-Founder of TekRevol, had an intellectual conversation with Mr. Jeremy Harbour, Founder of Harbour Club, on the topic "Small Businesses, Big Wins."
Who is Jeremy Harbour?
Mr. Jeremy Harbour is an investor, author, and keynote speaker. He's a global leader in the field of small business mergers & acquisitions.
He started his journey in mergers and acquisitions by acquiring a competitor in the telecommunication space – without cash or involving a bank.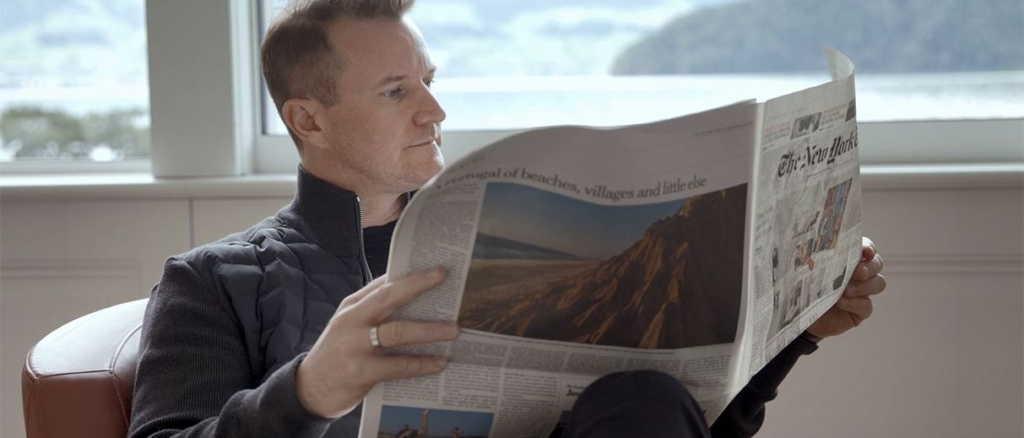 Proving that necessity truly is the mother of invention, he figured out a deal structure that worked for the company he wanted to buy. In a single afternoon, he grew by a year's worth of sales – and that solidified it – he became a deal junkie.
As a globally recognized expert in acquiring small-to-medium-sized enterprises (SMEs), Jeremy speaks worldwide – even having been invited to Buckingham Palace and The British Houses of Parliament to advise on matters of business and enterprise. His commentary has been featured in the Sunday Times, Financial Times, and numerous other top publications.
The Unity Group
Mr. Jeremy is the Founder of the Unity Group, an investment and advisory firm pioneering the Agglomeration model for creating investment and growth opportunities for small to medium-sized businesses and investors.
The Harbour Club
As the founder and mentor at the Harbour Club, Mr. Jeremy provides first-hand training to entrepreneurs with insider secrets on buying and selling businesses without capital upfront. As of today, the Harbour Club has secured 200+ business deals and has 1000+ active delegates.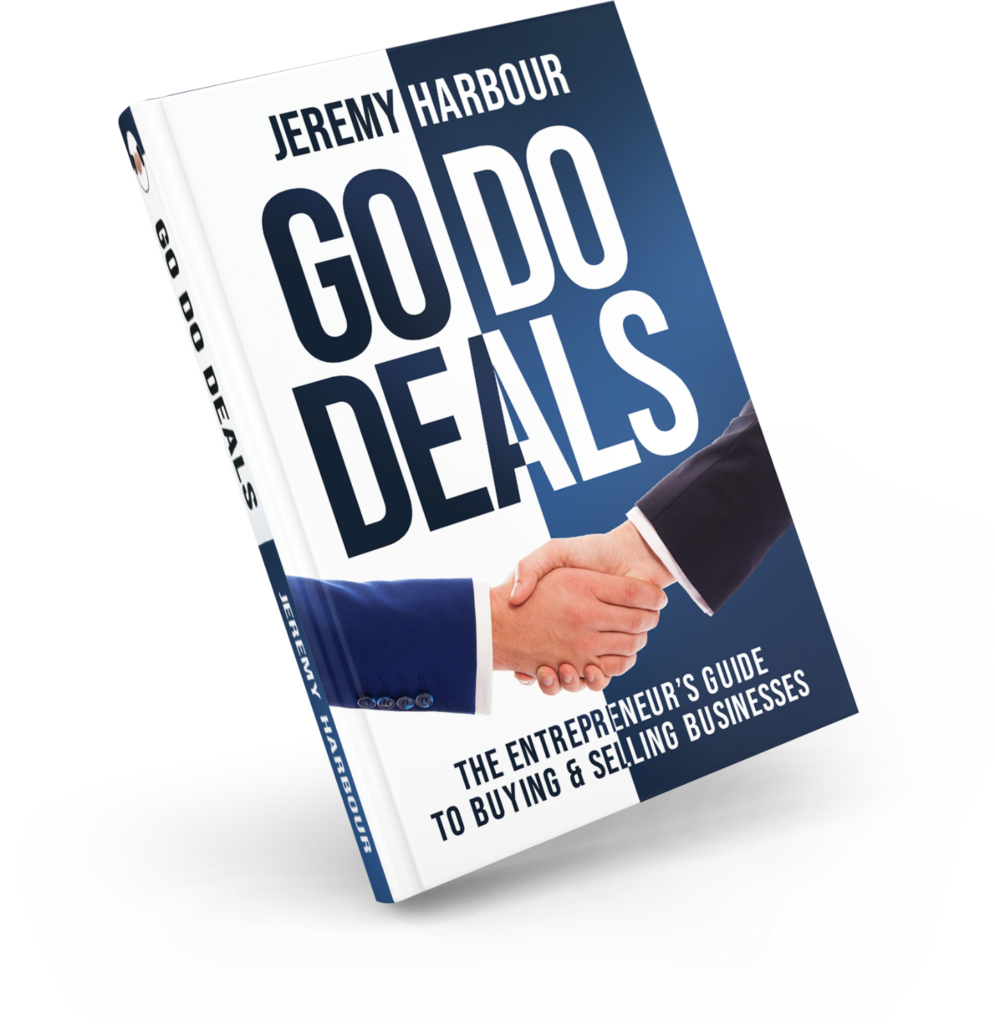 Mr. Jeremy is the author of the NY Times best-selling book, Go Do Deals – The entrepreneur's guide to buying and selling businesses. The book is a great read that teaches the most crucial principles of buying, selling, and fixing businesses.
What was the "Small Businesses, Big Wins" podcast all about?
The podcast starts with Mr. Jeremy Harbour shedding some light on getting started with mergers and acquisitions. He shared his experience from the late 90s when M&A was becoming increasingly popular, and everybody was buying everybody.
He was approached by several entrepreneurs for the acquisition of his telecommunication business. At that moment, he realized he could be at the other side of the table and be the buyer instead of the seller.
He successfully acquired a 13-year-old telecom business by presenting a deal that worked in favor of both of them, with no upfront capital paid. This deal changed his perspective, and thus, he concluded that real money is not in running businesses for years and scaling them with all your capital; the real money lies in buying and selling them.
Mr. Jeremy Habour shared valuable insights on building a startup and going for a successful exit in a short time. He shared the fundamental principles he follows in acquiring businesses and his goals as a change agent for the next five years.
Key Takeaways from the Podcast
Here are the seven key takeaways from this podcast.
From Startup to a Successful Exit
Mr. Jeremy's call center business acquired a 3-year contract from the world's largest insurance company AIG. He saw the potential in that contract and kept investing in his company until AIG got bankrupt and had to shut down.
During this tenure, he was approached by several entrepreneurs to sell his call center business, but he denied them all due to the contract with AIG. And when AIG went bankrupt, he was left with nothing. This dramatic shutdown of AIG made him realize that "sometimes, the reason for not selling a business is the perfect reason to sell it."
Simply put, people sometimes get so invested in running their businesses that they often overlook the opportunity to acquire better capital and create new revenue streams by simply getting a successful exit from the business.
There's No 'One-Size-Fits-All' Strategy for M&A
Jeremy believes that there's no 'perfect structure' to follow for business acquisition. It is a constantly evolving practice demanding a perfect mix of both strategic acquisition and opportunistic acquisition approaches.
To be successful at making a career out of buying, selling, and fixing businesses, you need to be open-minded to all the possibilities.
You Don't Have to Run the Whole Marathon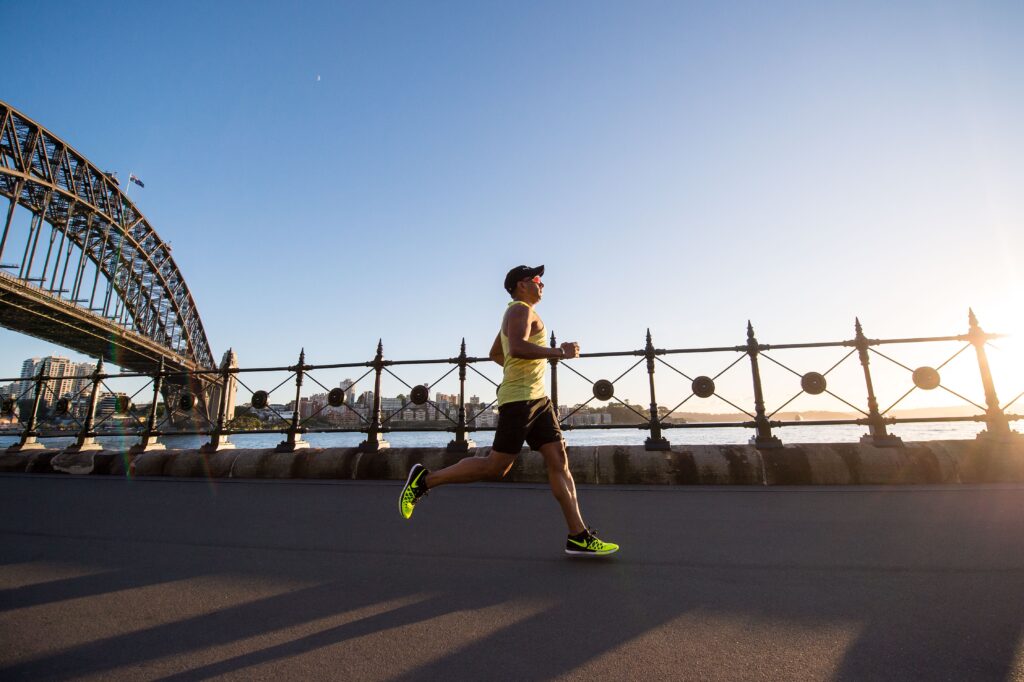 Mr. Jeremy gave the example of Steve Jobs while elaborating on this point. Jobs got an exit from Apple, founded Pixar, scaled it, and sold it to Disney.
From starting Pixar with a $5 million investment and selling it for a staggering amount of $7.4 billion, Jobs made a truckload of money and became a multi-billionaire. He then later returned to take charge of Apple and took it to new heights of success, making Apple the world's first business to cross the trillion-dollar mark in valuation.
Small Businesses are Volatile Assets
If you own a consumer business, how will you compete with Amazon if it enters your market? Or what would be your strategy if Google decides to provide the same services that are the core offering of your business? What if it decides to offer the same services for free? You'll eventually go bankrupt!
Mr. Jeremy believes that the M&A of small businesses works in favor of both the buyer and the seller. Having strong financial backings, the buyer could reshape the distressed business model and make it work. At the same time, the seller could reinvest the money into multiple revenue streams or invest in something meaningful.
Entrepreneurs are the Change Agents
Jeremy believes that entrepreneurs are the change agents in society. Entrepreneurs like Bill Gates are committed to eradicating hunger and eliminating global health issues like polio and dengue.
At the same time, entrepreneurs like Elon Musk are dedicated to enabling interplanetary transportation to save humanity from climate change. And they can do all this effectively because they have the financial backing and enough capital to keep doing this for the rest of their lives.
Entrepreneurs exist in every corner of society, but not all have enough capital. Thus, most of their efforts go in vain. We need to empower entrepreneurs and small business owners with capital so that they can contribute more to society.
It doesn't matter how good your products are or how unique your business model is. Effective wealth management is the key to endless capital, and Warren Buffet is a living example.
Goals for the Next Five Years
When asked about the goals for the next five years, Mr. Jeremy said he's committed to democratizing wealth. He believes that there are three components to that.
The first is to make small businesses investable assets, which is only possible by empowering entrepreneurs. The second is to educate people in mature economies about wealth management and financial education. And the third is to eradicate poverty by empowering local entrepreneurs and continuing to agglomerate companies.
Dubai – The Hope for a Better Tomorrow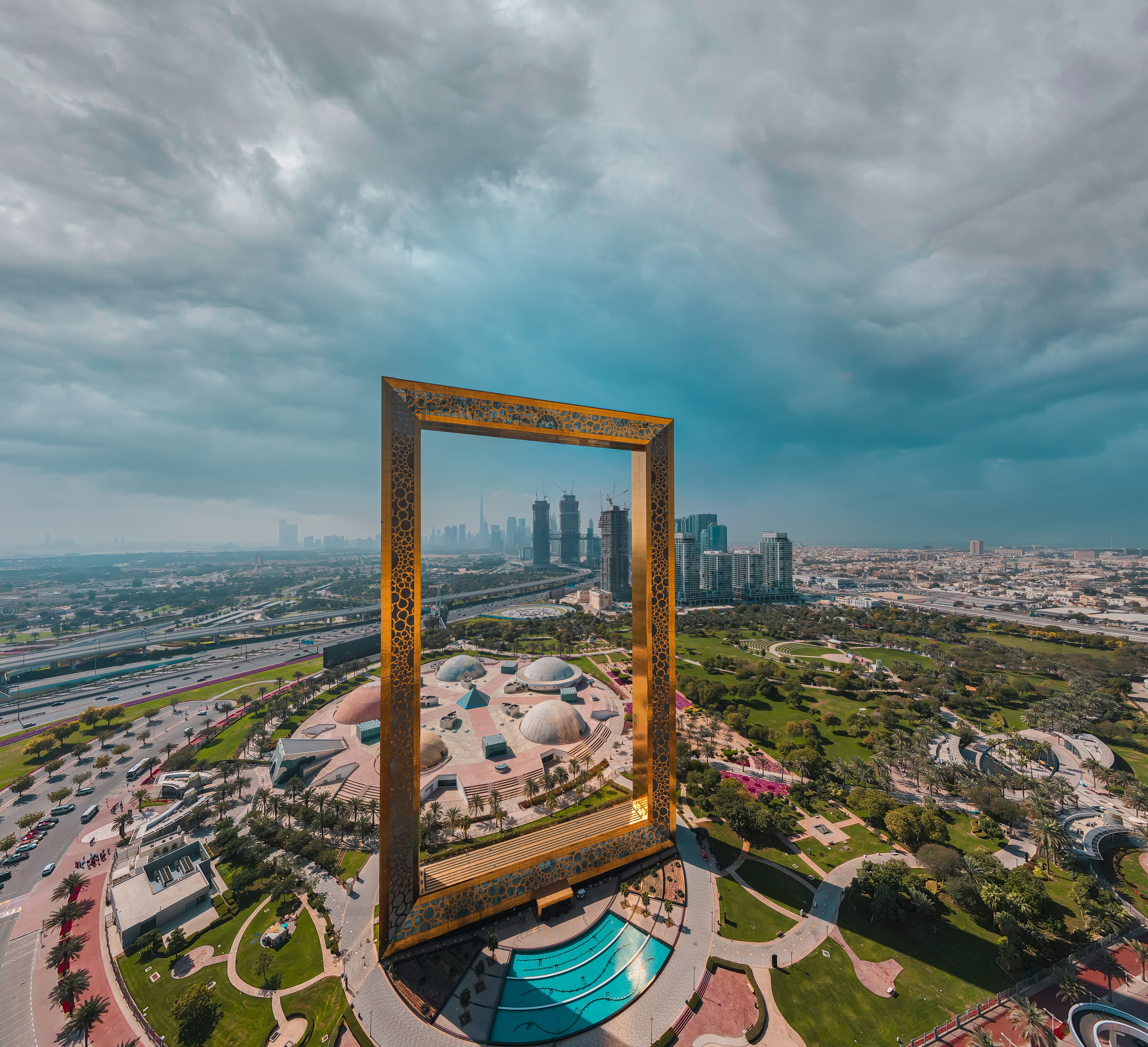 Mr. Jeremy sees Dubai as the hope for a better future. He's fascinated by how Dubai has turned from a desert backwater to the world's most futuristic city in just three decades.
Having been born in the UK and living for 12 years in Singapore, he has found the weather a bit harsh in Dubai, especially in the summers. Still, the business-friendly policies and the awe-inspiring infrastructure, skyscrapers, and modern transportation clearly eclipse them all.
About "Technology For a Change"
Technology for a Change is TekRevol's official podcast series, where we invite technopreneurs, thought leaders, and opportunists who want to make an impact while leveraging emerging technologies.
It is a platform to discuss world-changing ideas, leadership frameworks and practices, the global business ecosystem's evolving dynamics, digital world breakthroughs, and much more.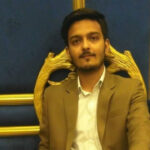 Author : Kamran
Kamran Arshad is a computer science graduate with a knack for marketing and copywriting. He helps businesses define their brand voice and convert prospects into customers by creating scroll-stopper writing pieces. His favorite writing niches include technology, entrepreneurship, marketing, and organizational leadership. He enjoys watching movies and TV shows in crime, mystery, and thriller genres and playing chess online in his spare time.
Recent Blogs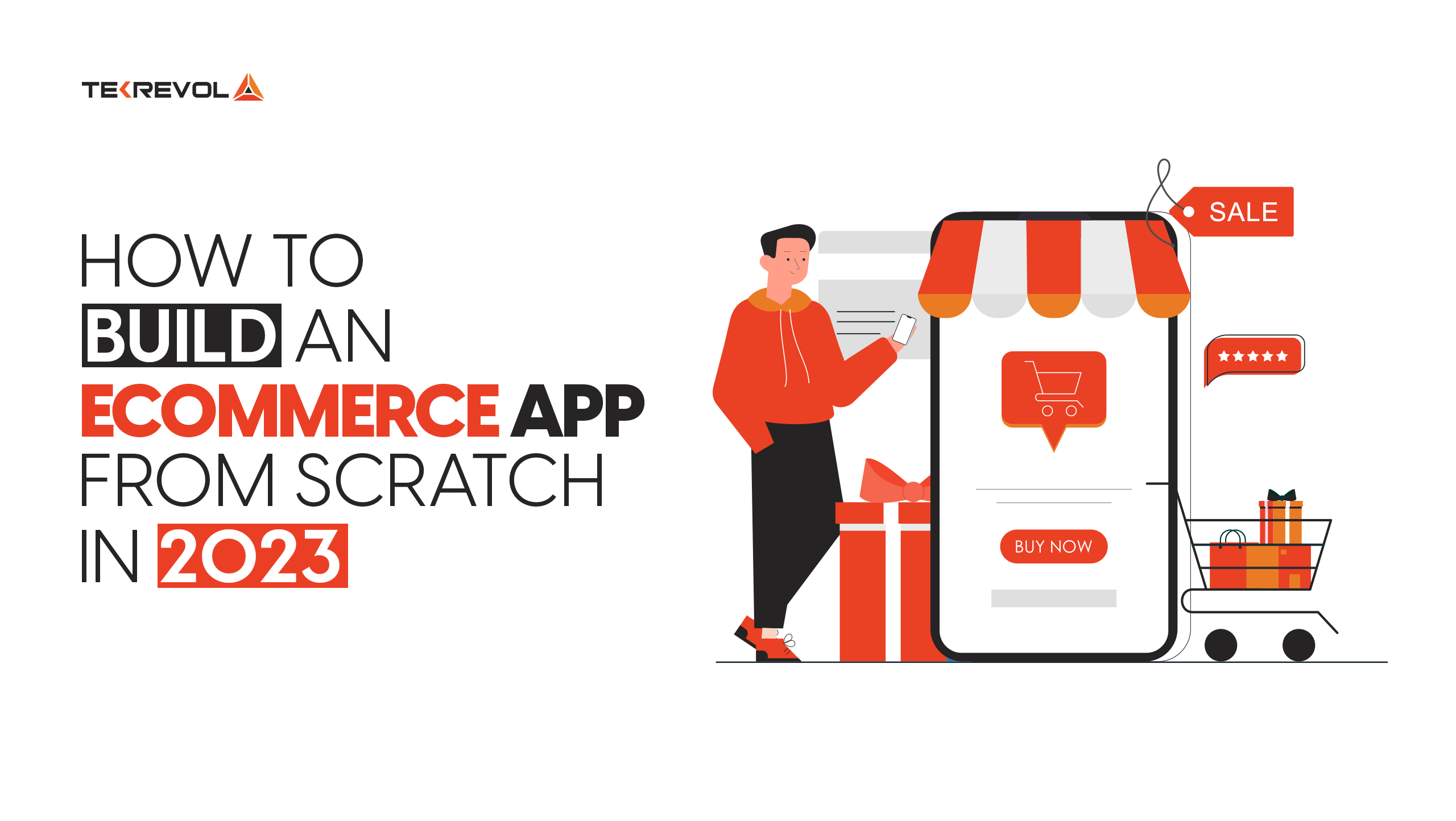 Tekrevol's Global Presence
Now expanding to multiple cities across USA, GCC region, Europe & Asia
Come meet us at a location near you!
USA
39899 Balentine Drive,
Newark, CA 94560
1301 Fannin St #2440,
Houston, TX 77002
501 E Las Olas Blvd Suite
230, Fort Lauderdale, FL
44 Tehama St, CA 94105, San Francisco
400 NW 26th St, FL 33127, Miami
740 15th St NW 8th Floor, DC 20005, Washington
CANADA
4915 54 St 3rd Floor
Red Deer, ABT T4N 2G7
UAE
Level 5, One JLT Tower 1 - Jumeirah Lakes Towers - Dubai, United Arab Emirates
Level 17, World Trade Center, Khalifa Bin Zayed the First Street, Abu Dhabi
Level 22 , West Tower, Bahrain Financial Harbour, Manama, Bahrain
Level 22, Tornado Tower, West Bay, Doha, Qatar
PAKISTAN
3/25, Block 5, Gulshan-e-Iqbal,
Karachi, Sindh 75650
USA
CANADA
PAKISTAN
UAE
talk to us
Got an idea?
Let's get in touch!
Let's discuss your project and find out what we can do to provide value.
I am interested in discussing my ideas with you for
COPYRIGHT 2023 TEKREVOL ALL RIGHTS RESERVED.