31 of The Best Business Podcasts To Help You Grow And Scale Your Business
Author: SHAH ANAS |
May 5, 2020 - Team TekRevol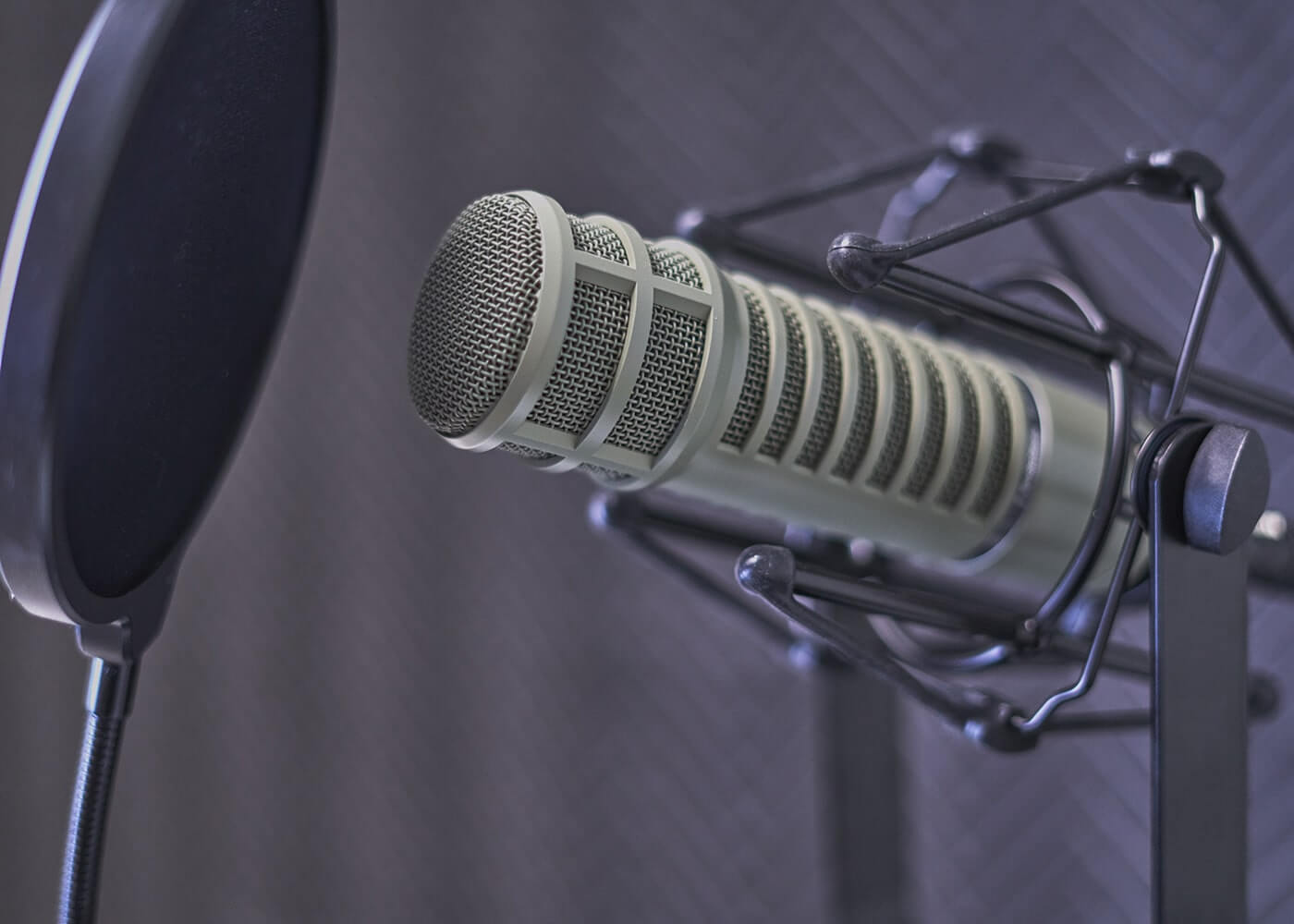 Podcasts are becoming a digital force, as one of the fastest-growing digital content formats across a wide-ranging demographic.
Podcasts have come about as a pivot towards the democratization of information, where industry leaders and experts volunteer their time and expertise for the purpose of brand and community building.
For businesses and entrepreneurs, there are hundreds of podcasts with their own unique format and style aimed at creating value. Business podcasts designed to help aspiring entrepreneurs and small business owners to establish, grow, and scale their business successfully are incredibly popular.
What makes a podcast so disruptive is that it can be consumed at almost any time and in any condition. You're driving, you're taking the train, you're in your home, or whether you're at the gym, podcasts are a type of format that can be consumed on-the-go.
You'll find industry leaders and successful CEOs and entrepreneurs talking about their stories, giving interviews, and sharing strategies they followed to become successful across this format, giving you the toolkit you need to carve your own path to success.
So if you're looking for such inspiration, information, and motivation, these are 31 of the most disruptive business podcasts to listen to in 2020.
1.      HBR IdeaCast
The Harvard Business Review IdeaCast is hosted by HBR's editor Sarah Green who interviews leading industry giants from companies such as Google, producing a podcast that is truly educational and valuable for business owners and entrepreneurs.
Our #1 Pick For The Episode To Watch:
How Entrepreneurs Succeed Outside Silicon Valley
2.      Entrepreneurs On Fire
Hosted by John Lee Dumas, Entrepreneurs on Fire's daily episodes are filled with information that adds value to an entrepreneur's life by covering topics on a broad spectrum, from investment to decision-making from the lens of an entrepreneur.
Our #1 Pick For The Episode To Watch:
3.      GaryVee Audio Experience
You can't talk about podcasts and not mention Gary Vee. Gary Vee's podcast is a combination of different styles, with #AskGrayVee episodes to the DAILYVEE series, and segments of his keynote speeches. The GaryVee Audio Experience covers topics from modern business strategies to future business technologies and the art of scaling with great anecdotal and tested strategies that you can use.
Our #1 Pick For The Episode To Watch:
How Coronavirus Will Change The Way People
4.      Mixergy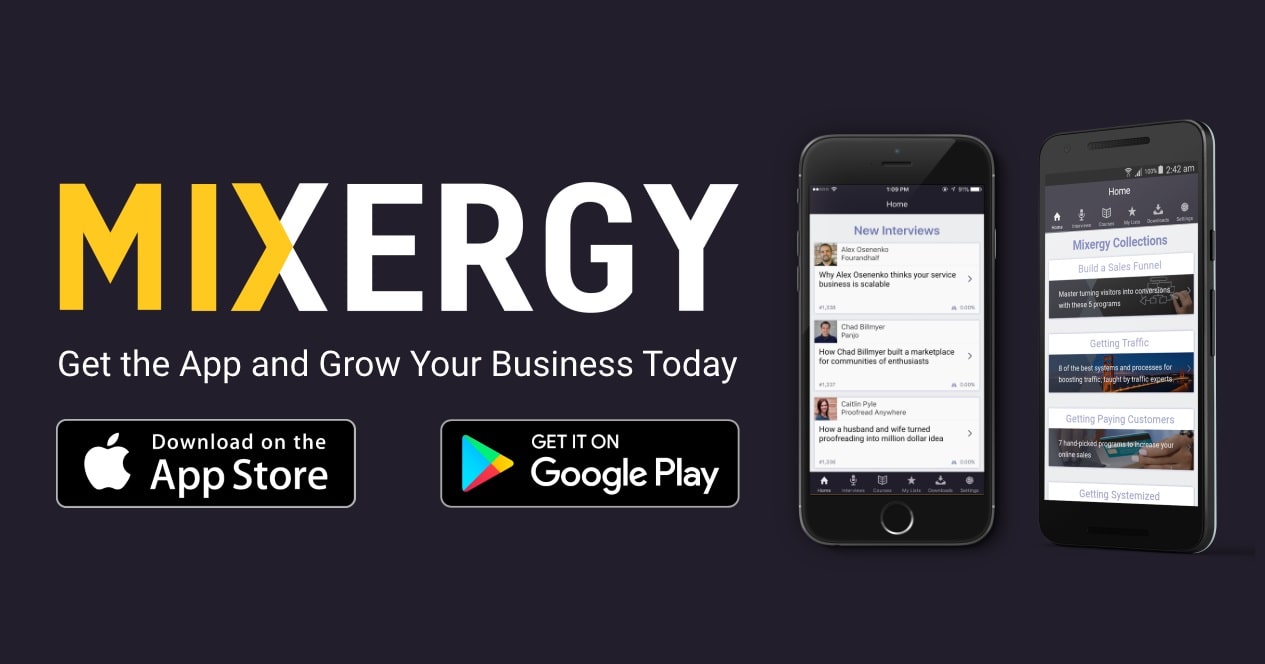 If you're looking for a round-up business experience through one-on-one interviews with leading entrepreneurs and mentors as they share their startup story. Mixergy's Andrew Warner brings all that to you with incredible insights into the business world, alongside targeted courses to help you learn and improve at the art of scaling and growing as an entrepreneur.
Our #1 Pick For The Episode To Watch:
Recession-Proof: Traffic Secrets for a Bad Economy
5.      YouPreneur
Hosted by the bestselling author Chris Ducker, Youpreneur helps entrepreneurs understand the skill of personal branding in the modern world and teaches you how to establish yourself as an authority within your niche, with tactics known to work.
Our #1 Pick For The Episode To Watch:
6.      As Told By Nomads
A one-stop-shop for everything related to digital marketing, As Told by Nomads, is hosted by Tayo Rockson, a digital marketing guru. This business podcast offers out-of-the-box digital marketing tips and creative direction to help businesses build a brand and execute it with an effective marketing strategy.
Our #1 Pick For The Episode To Watch:
Starting A Business On A Wing And Prayer With Tamara Burkett
7.      Masters Of Scale
If you're looking for a top business podcast, then Masters of Scale is a great resource for you. Hosted by the co-founder of LinkedIn Reid Hoffman, this award-winning podcast is dedicated to providing in-depth analysis of business operation strategies and state-of-the-art advice for scaling a business from both the host and his incredible guests that take part in this interview-type podcast format.
Our #1 Pick For The Episode To Watch:
Lyft's John Zimmer: How to keep an essential business running
8.       Planet Money
Planet Money is NPR's podcast and needs no introduction. Though this isn't just a small business podcast, it provides unique value to business owners even when it talks about creativity, entertainment, and economics, all of which are integrated within a business in some shape or form. This is a podcast that can help you tap into the mindset of industry leaders while occasionally offering you actionable tips that you can use to succeed as an entrepreneur.
Our #1 Pick For The Episode To Watch:
Why The Price of Coke Didn't Change For 70 years
9.      Rise Podcast
Rise wone the award for the best business and entrepreneurship podcast at iHeart Radio's first Podcast awards. Hosted by Rachel Hollis, an American Author who sits down with leading business personalities to discuss their experience with business growth and entrepreneurial opportunities both in the current world and the future world.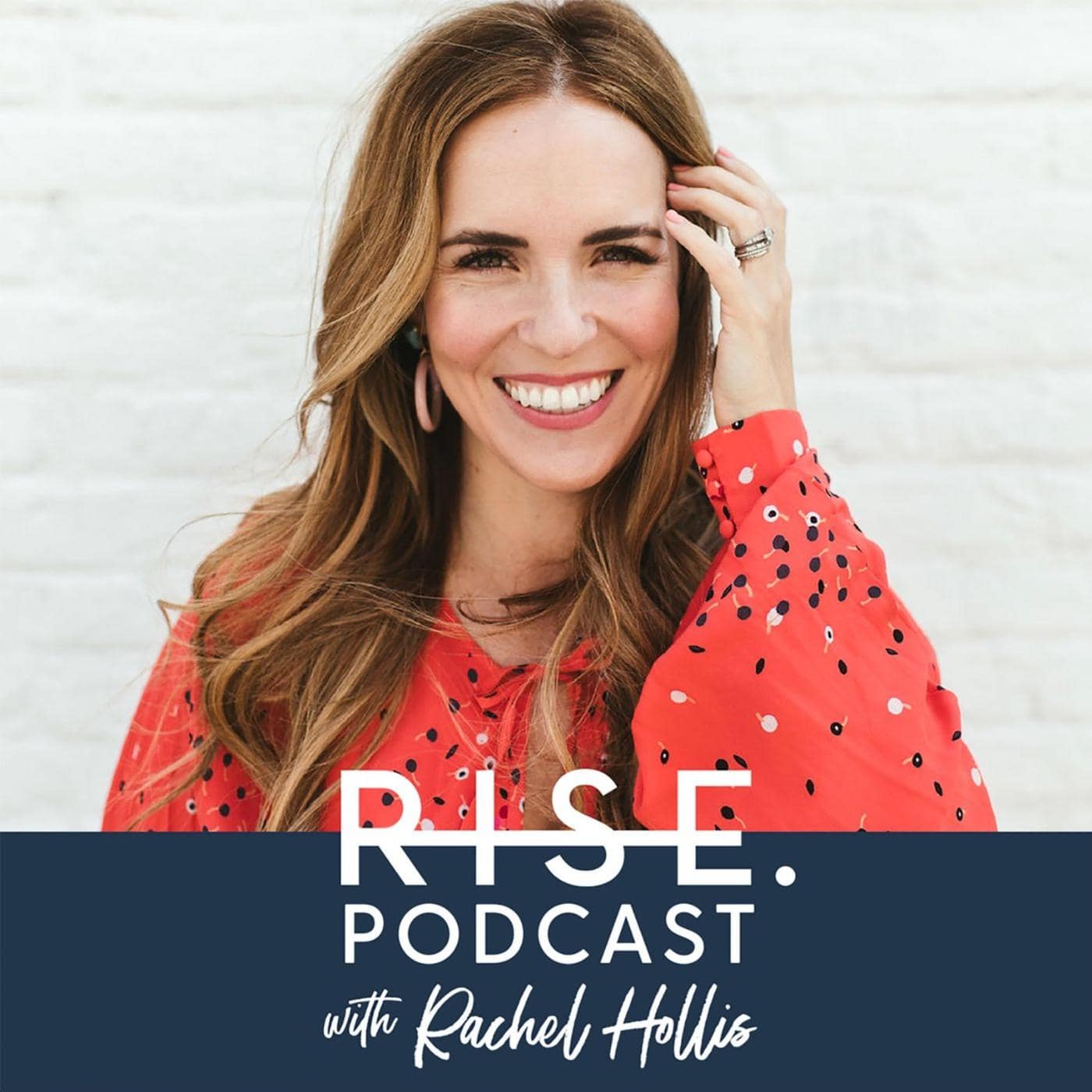 This podcast is geared toward providing you with actionable strategies that you can take home and apply to your career and business.
Our #1 Pick For The Episode To Watch:
Building a Business, You Believe In with Tory Jones
10. School Of Greatness
School Of Greatness is a podcast run by the New York Times Best Selling Author, and Entrepreneur Lewis Howes.
Howes podcast is all about sharing stories of some of the best minds in the world of business. This podcast for business owners will help you identify the different moments in the life of an entrepreneur and how to navigate through the journey through interviews with business giants such as Russel Simmons and Jay Shetty.
Our #1 Pick For The Episode To Watch:
Master the Art of Negotiating in Business and Life with Chris Voss
11.  How I Built This
Hosted by Guy Raz, an experienced journalist, How I Built This is an NPR podcast for businesses that takes yours through the story of renowned business owners who took their business to the extremes of profitability. You will find minds like Ben Cohen and Bobbi Brown being interviewed about how they managed to turn a simple idea into a top brand in the world.
Our #1 Pick For The Episode To Watch:
12. The Growth Show
Looking to achieve sustainable business growth? Well, that's what Meghan Keaney's business podcast is all about. The Growth Show is a HubSpot podcast that provides incredible insights into modern trends, and growth strategies that help entrepreneurs achieve sustainable growth, and augmented result by sharing secrets that come directly from the mouths of CEOS and Founders of successful businesses.
Our #1 Pick For The Episode To Watch:
Why a Side Hustle Shouldn't Actually Take That Much Hustle
13. Duct Tape Marketing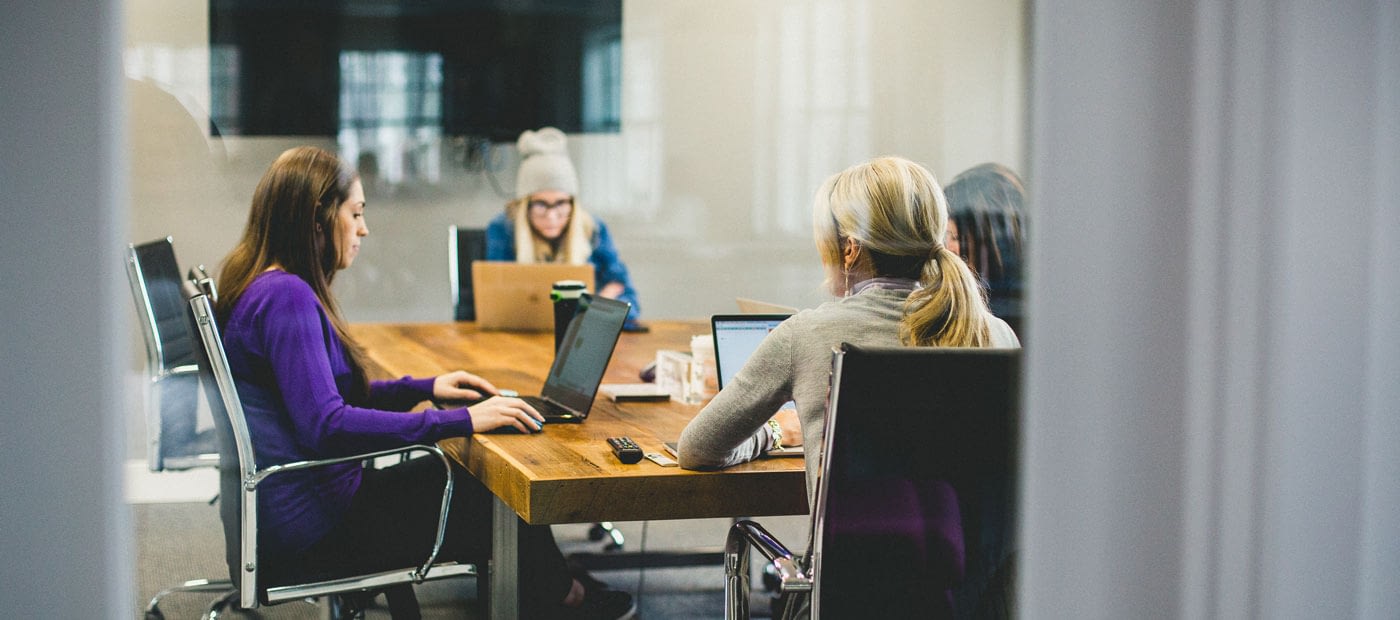 A top small business podcast for home-based entrepreneurs, Duct Tape Marketing, is all about helping small business owners make the most out of their dollars. With quality insights on both sales and marketing, Duct Tape can help you create process efficiency to start small and grow big.
Our #1 Pick For The Episode To Watch:
Shift Your Marketing for the 'New' Normal
14. One on One Interviews
Want to learn from the very best? One on One Interviews brings you the top leadership from big tech corporations and businesses, with Brent Leary as the host. This is where the future is at the epicenter, and the business technology podcast aims to bring to its audience insights on the future of techs such as AI and Voice-First, and their trends.
Our #1 Pick For The Episode To Watch:
Gary Specter of Adobe: Empathy for Customers Now Leads to Loyalty in Post Corona Economy
15. Business Wars
A relatively new podcast, Business wars started in 2018 but has surged in popularity within the Apple ecosystem. It is a popular business podcast with each episode discussing a revolutionary conflict between two businesses, helping you identify the tipping point in industries and why some businesses rise to the top, and others don't.
Our #1 Pick For The Episode To Watch:
Amazon vs. Walmart – The Series.
16. Technology For Change
Technology For Change is a business and tech podcast hosted by Tekrevol's Co-Founder and CMO, Abeer Raza. Technology for Change takes a unique position within the list with their focus on businesses and entrepreneurs who were able to create meaningful change with the help of their business and dives deep into their story to help aspiring entrepreneurs scale their business while driving real value to society with the help of technology and digital solutions.
Our #1 Pick For The Episode To Watch:
17. The Tim Ferris Show
The Tim Ferris show has been touted as one of the top business podcasts in the world by bringing you some of the brightest minds from the world of business and tech, such as Rana el Kaliouby, the CEO of Affectiva. If you're looking for creative problem solving and smart work tips for your business, this should be your go-to podcast.
Our #1 Pick For The Episode To Watch:
Fear-Setting: The Most Valuable Exercise I Do Every Month
18.  The Rise To The Top
Rise To The Top offers is designed to provide you with the toolkit you need to achieve long-term business success, by their trademark uncensored and uncut interviews of successful entrepreneurs.
The podcast hosted by David Siteman Garland is a fit for all, from small business owners and aspiring entrepreneurs to CEOs of established brands, with a fresh new take on business strategies and sustainable operations.
Our #1 Pick For The Episode To Watch:
How to Turn Your Idea into a Business Step-by-Step
19. A16z
Hailing straight From Silicon Valley into your digital devices, Marc Andreessen and Ben Horowitz take you down the journey of "what it takes and means to form a startup and takes a special interest in innovation."
A16z is the perfect business tech podcast that provides detailed analysis with the help of business owners and industry experts on how the tech industry works and the correct way to penetrate, establish, and scale your business in the tech world.
Our #1 Pick For The Episode To Watch:
The Politics of Technology
20.  Side Hustle School
A catchy name, and a unique angle, Side Hustle School is all about successful entrepreneurs who were able to transform their "side business" into a full-grown behemoth.
If you're an entrepreneur who can't leave your job and commit to your business full-time, have financial responsibilities that bind you to your boring 9-5, then this is of the best entrepreneur podcast for you. Learn how to grow your business and make more money without risking your livelihood, with inspirations from those who side hustled their way to success.
Our #1 Pick For The Episode To Watch:
Which comes first: growing a community or selling a product?
21. Business Insanity Talk Radio
Barry Moltz has been hosting this small business podcast since 2008, providing exceptional value to small business owners.
If you're looking for practical tips and actionable business strategies from some of the world's leading CMOs, founders, and leaders, then Business Insanity Talk Radio can introduce the craziness of the small business world to you, and how to overcome this craziness and be successful.
Our #1 Pick For The Episode To Watch:
Why You're Never Going to "Find Your Passion"
22. The Marketing Companion
If you're looking to learn the art of marketing in a fun and comedic way, then this podcast is just for you. A great business podcast that mixes comedy and entertainment with top-of-the-line marketing advice for all kinds and types of business owners.
Our #1 Pick For The Episode To Watch:
23. Lead To Win
Lead To Win is your perfect guide to making your business a high-functioning one with leadership to productivity management. Michael Hyatt talks about the need for personal development, the skill of becoming a leader, team player, and how all that works together to create unreal productivity that helps businesses succeed.
Our #1 Pick For The Episode To Watch:
3 Challenges in Managing Change
24. Startup Podcast
As the name suggests, Startup Podcast is made for anyone who owns or wants to own a startup. Arguably the best business podcast, it teaches entrepreneurs how to launch their own startup, and how to manage it to success with the help of professional advice and tips that have a proven track record in the world of business.
Our #1 Pick For The Episode To Watch:
Gimlet 11: Know Your Customer
25. Inside Launch Street
Inside Launch Street is one of those business podcasts that will bring your closer to achieving innovation within every part of your business, be it marketing, sales, or back-office operations. What you'll find with this top business podcast is the ability to analyze your own business critically, to transform it into the best possible version of itself.
Our #1 Pick For The Episode To Watch:
How Diversity In People and Thinking Leads To Innovation, With Kelly McDonald
26. Smart Passive Income
From exponential financial growth to increased digital presence, Pat Flynn's award-winning podcast Smart Passive Income is all about business growth.
This small business podcast offers you detailed insights on how to optimize your sales and marketing funnels, and improve your business' digital performance through interviews that focus on the strategic elements of a business' success.
Our #1 Pick For The Episode To Watch:
An Essay To All Entrepreneurs, Business Owners, And Marketers
27.  Online Marketing Made Easy
The on-going COVID-19 pandemic has made one thing quite clear; all businesses need to have a digital presence. The Online Marketing Made Easy Podcast hosted by Amy Porterfield provides entrepreneurs with the resources they need to take their business into the digital world, grow online presence and sales, and establish yourself as an industry leader using social media advertisement and content marketing strategies. It's a simple, step by step guide into the future of business. Go digital with Online Marketing Made Easy.
Our #1 Pick For The Episode To Watch:
From Lacking Confidence To Multi-Millions with Lisa Bilyeu
28. Entrepreneurial Thought Leader
A Stanford University Podcast, Entrepreneurial Thought Leaders, brings to you the very best of lessons in ideating, planning, executing, and scaling a business idea into a  full-fledged business with the help of guests from across a wide range of industries, which come in to share their secret to success with the community.
Our #1 Pick For The Episode To Watch:
Venture Capital Decision Making
29. Perpetual Traffic
Perpetual Traffic is a weekly podcast by DigitalMArketer, with its hosts Ralph Burns And Amanda Powell. These two well-known experts cover a wide range of topics, from operational efficiency to sales and conversions through paid and organic mediums, helping businesses ensure that they are not missing out on potential clients.
Our #1 Pick For The Episode To Watch:
How To Pivot Your Marketing Strategy To Fit The Global Climate
30. Marketing School
Marketing School is one of a kind 10-minute short business podcast, with daily tips for entrepreneurs from the industry's finest Neil Patel and Eric Siu.
These experts share their observations, studies, and experience with digital businesses and discuss modern strategies on growing your business from a business development perspective, SEO perspective, branding perspective, and from the lens of digital presence and content marketing for a 360-degree lesson for entrepreneurs.
Our #1 Pick For The Episode To Watch:
How Neil Would Start All Over from Scratch in 2020
31. Masters In Business
Masters in Business is a leading business podcast that helps small business owners get a grip on the nuances of what makes an idea great, the nuances upon which market shifts and the understanding of the right time to invest in order to grow as a business.  Hosted by Bloomberg's Opinion Columnist Barry Ritholtz, this podcast is a must-hear for those still in the early stages of their entrepreneurial journey.
Our #1 Pick For The Episode To Watch:
James Montier on Fear and Investment
Wrapping up our list
At the end of the day, all of these podcasts provide incredible insights and analysis into the world of business and entrepreneurship. These top business podcasts can help you achieve your financial goals in a sustainable way.
Though not all podcasts suit everyone's style, ears, and preference. This is why it is important to give chances to a lot of these podcasts to see which one matches your energy levels, and it is easier for you to tune into and consume. So get listening and get growing, alongside the best minds the world of business has to offer.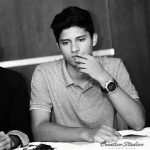 Author : SHAH ANAS
Shah Anas is a Business Development Executive who believes in the responsibility of businesses to give back to society. Away from the office, Shah loves to talk about sports and politics and is always ready to post a long status on trending topics.
Tekrevol's Global Presence
Now expanding to multiple cities across USA, GCC region, Europe & Asia
Come meet us at a location near you!
USA
39899 Balentine Drive,
Newark, CA 94560
1301 Fannin St #2440,
Houston, TX 77002
501 E Las Olas Blvd Suite
230, Fort Lauderdale, FL
44 Tehama St, CA 94105, San Francisco
400 NW 26th St, FL 33127, Miami
740 15th St NW 8th Floor, DC 20005, Washington
CANADA
4915 54 St 3rd Floor
Red Deer, ABT T4N 2G7
UAE
Level 5, One JLT Tower 1 - Jumeirah Lakes Towers - Dubai, United Arab Emirates
Level 17, World Trade Center, Khalifa Bin Zayed the First Street, Abu Dhabi
Level 22 , West Tower, Bahrain Financial Harbour, Manama, Bahrain
Level 22, Tornado Tower, West Bay, Doha, Qatar
PAKISTAN
3/25, Block 5, Gulshan-e-Iqbal,
Karachi, Sindh 75650
USA
CANADA
PAKISTAN
UAE
talk to us
Got an idea?
Let's get in touch!
Let's discuss your project and find out what we can do to provide value.
I am interested in discussing my ideas with you for
COPYRIGHT 2023 TEKREVOL ALL RIGHTS RESERVED.