Artificial Intelligence & the Future of Content Marketing – Episode 07
Author: Kamran |
November 7, 2022 - TekRevol Team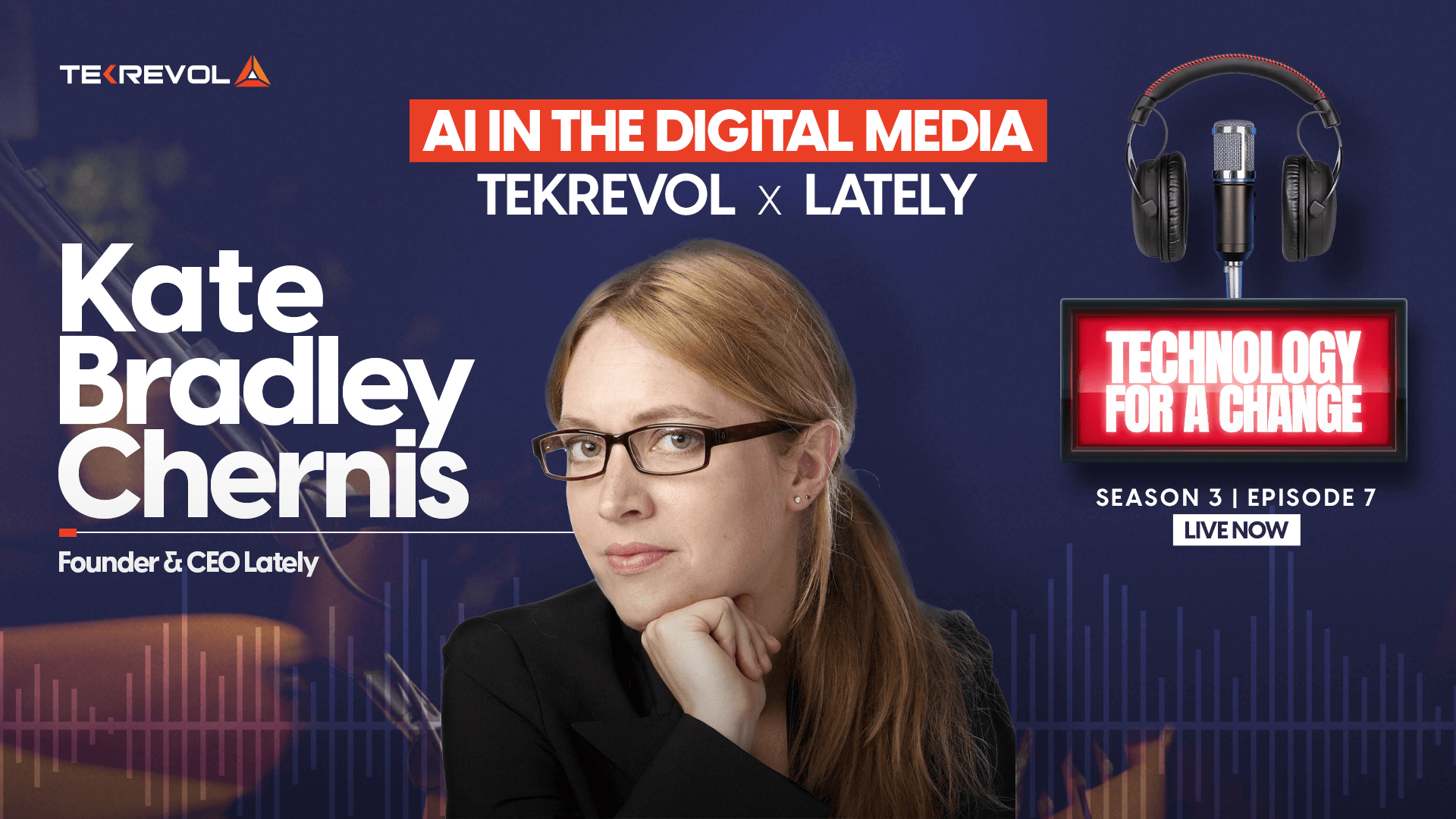 In the seventh episode of our flagship podcast series, "Technology for a Change," the host, Mr. Hady Shaikh, invited Ms. Kate Bradley Chernis, a rock n roll DJ turned AI SaaS startup founder, to share her journey of starting a successful SaaS startup that uses artificial intelligence to create content tailored to brand voice and the demographics of their customers.
About the Guest
Kate Bradley Chernis is the Founder and CEO of Lately – an AI-powered SaaS marketing tool for brands and content creators.
Kate is a rock n roll DJ turned marketing maven with over 20 years of experience as a music director and award-winning national broadcast communications radio producer.
Learning from her experience as a broadcaster serving 20 million people regularly as a host, Kate has kept up with the ideology of turning listeners into fans in her AI SaaS startup, which has helped her customers into evangelists.
Kate has been invited as a guest speaker on hundreds of sales, marketing, and entrepreneurial podcasts like Scale Your Sales, Success Stories with Scott D. Clary, Women Conquer Biz, etc., to talk about her experience as an entrepreneur and how she defied the odds and raised millions for her startup.
About Lately
Lately is an AI-powered marketing tool designed to help content creators, marketers, and business owners convert podcasts, blogs, audio, and text into engaging social posts using artificial intelligence. This fascinating software is powered with an automated learning model and gets better and better every time it consumes content.
Lately uses AI to determine topics that will get the most engagement according to the audience's demographics. As of today, Lately has acquired a series of venture capital fundings with over $10M in valuation.
Lately has been advocated by hundreds of dot com entrepreneurs and recommended by HubSpot, Hackernoon, and other prominent marketing channels as one of the best tools for content creation.
Lately's leadership brings in over a hundred years of collective experience in sales and marketing, business development, entrepreneurship, and engineering, and has the chairman and CEO of Vayner Media and 5 Times NYT bestselling Author Gary Vee as their entrepreneurial advisor.
Key Takeaways
We highly recommend you tune in to our podcast with Kate, but if you prefer to skim through the whole episode first and get an overview of what it was all about, here are five key takeaways from it.
Trust is Why We Buy
Building a relationship of trust with your audience is the key to achieving exponential growth, especially in the digital landscape. Kate believes that if a brand can establish trust, its customers will establish an emotional connection and eventually turn into evangelists for the brand.
And to help brands establish authority and trust, Lately.ai leverages artificial intelligence to learn about the demographics of the target audience to determine which topics they are interested in. This helps businesses create highly engaging social posts and other marketing content from their landing pages, web copies, long-form blogs, videos, and podcasts.
The Difference Between Content & Copy
Kate believes the term 'content' has lost its meaning, just like the word 'awesome' has. Today, everything you put up on the internet falls within the boundaries of content, whether blogs, social media captions, infographics, or even podcasts. Thus, it has become a cliché.
Now, marketers prefer using the term 'copy' for almost every content they produce, making copy a synonym with content. However, both are different!
A social copy or landing page copy is crafted for a particular reason, i.e., to increase conversions or to guide the user to take a specific action, let's say, to fill out the signup form. Plus, there are certain metrics to measure the effectiveness of a copy.
Simply put, every copy is content, but not every content is a copy.
The Importance of AI-Human Collaboration
Unlike founders and CEOs of other AI-backed content marketing tools, Kate understands the significance of human-AI collaboration. Kate acknowledges the fact that using artificial intelligence to create compelling content is next to impossible without human supervision and collaboration.
Human supervision adds the hint of emotional intelligence, verifying and validating that the content produced is tailored to the brand guidelines and simultaneously speeding up the content creation process using artificial intelligence.
And that's what exactly Lately does; help content creators and entrepreneurs leverage AI to create a bulk of compelling marketing content from videos, audio, and long-form blog posts.
It's OK to Start Over
Despite having a successful career in radio broadcasting, Kate chose to start over and create her own SaaS startup. The fact that she was not getting proper credit for her work in the radio and broadcasting industry frustrated her a lot. And later, when she planned to switch her career and start Lately, she was ferocious in defying the claims that women can't raise capital and build startups, especially in tech.
Not only Kate went on to create a one-of-a-kind, AI-powered SaaS marketing tool, but she also managed to raise millions of dollars in funding for her startup successfully.
Not Every Networking Event is Fruitful
Kate boldly declares networking events as a waste of time. Not all of them, of course, but most of them.
Although she conducts speaking sessions and attends business podcasts and seminars where she could either provide something valuable for others or seek partnerships and venture capital opportunities for Lately, she refrains herself from networking events just for the sake of 'networking.'
She believes it's not worth investing hours if she is not going up on the stage. And honestly, it's no longer about quantity but quality. Referrals and links are important but from important people only. And it's better to prospect the 'important ones' with personalized sessions and one-to-one meetings rather than attending networking events to find water in the desert.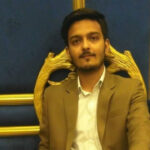 Author : Kamran
Kamran Arshad is a computer science graduate with a knack for marketing and copywriting. He helps businesses define their brand voice and convert prospects into customers by creating scroll-stopper writing pieces. His favorite writing niches include technology, entrepreneurship, marketing, and organizational leadership. He enjoys watching movies and TV shows in crime, mystery, and thriller genres and playing chess online in his spare time.
Recent Blogs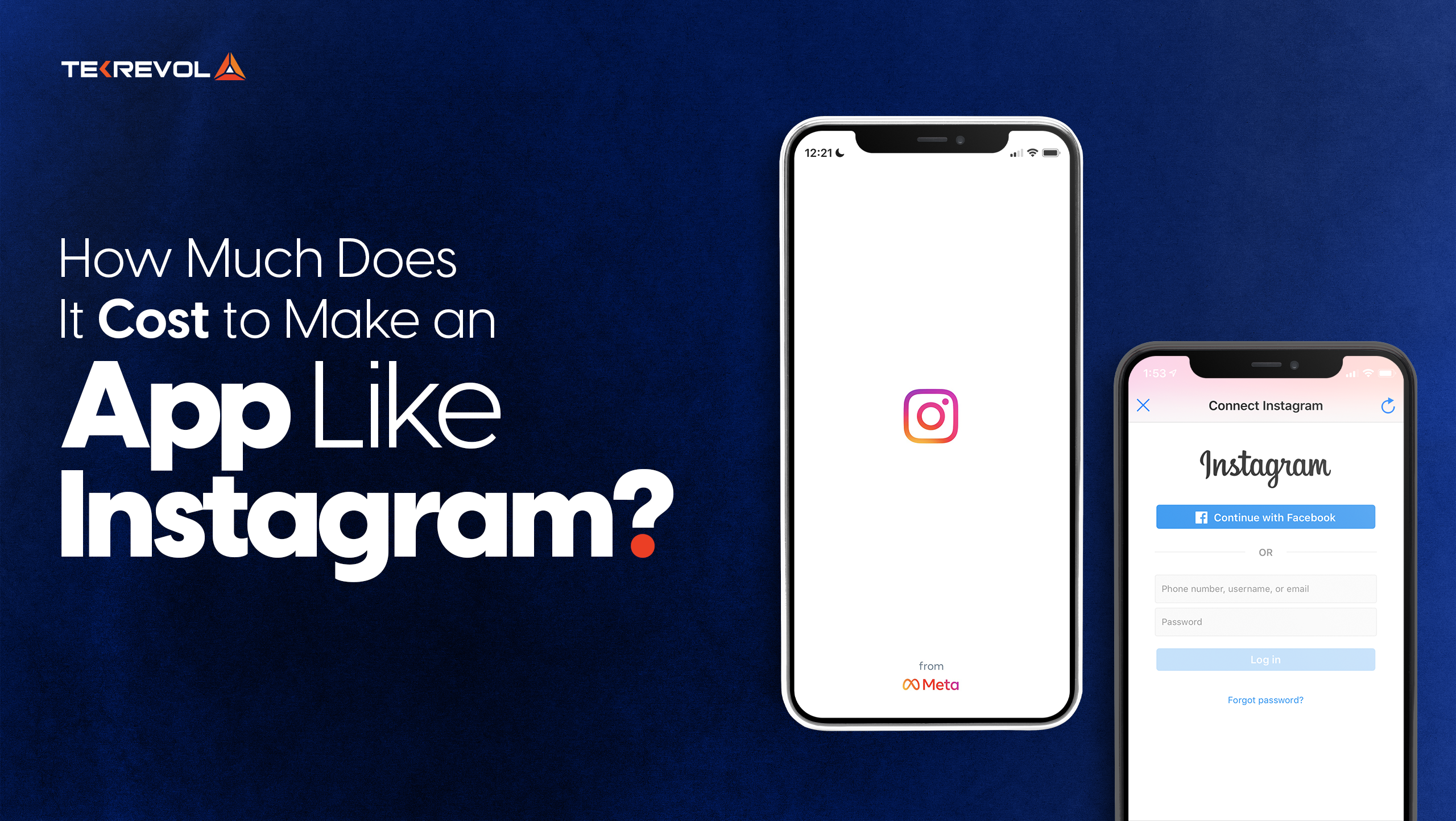 Tekrevol's Global Presence
Now expanding to multiple cities across USA, GCC region, Europe & Asia
Come meet us at a location near you!
USA
39899 Balentine Drive,
Newark, CA 94560
1301 Fannin St #2440,
Houston, TX 77002
501 E Las Olas Blvd Suite
230, Fort Lauderdale, FL
44 Tehama St, CA 94105, San Francisco
400 NW 26th St, FL 33127, Miami
740 15th St NW 8th Floor, DC 20005, Washington
CANADA
4915 54 St 3rd Floor
Red Deer, ABT T4N 2G7
UAE
Level 5, One JLT Tower 1 - Jumeirah Lakes Towers - Dubai, United Arab Emirates
Level 17, World Trade Center, Khalifa Bin Zayed the First Street, Abu Dhabi
Level 22 , West Tower, Bahrain Financial Harbour, Manama, Bahrain
Level 22, Tornado Tower, West Bay, Doha, Qatar
PAKISTAN
3/25, Block 5, Gulshan-e-Iqbal,
Karachi, Sindh 75650
USA
CANADA
PAKISTAN
UAE
talk to us
Got an idea?
Let's get in touch!
Let's discuss your project and find out what we can do to provide value.
I am interested in discussing my ideas with you for
COPYRIGHT 2023 TEKREVOL ALL RIGHTS RESERVED.