Live Streaming Apps – Development, Features, Costs, Monetization, And More
Author: Shameen |
March 30, 2021 - TekRevol Team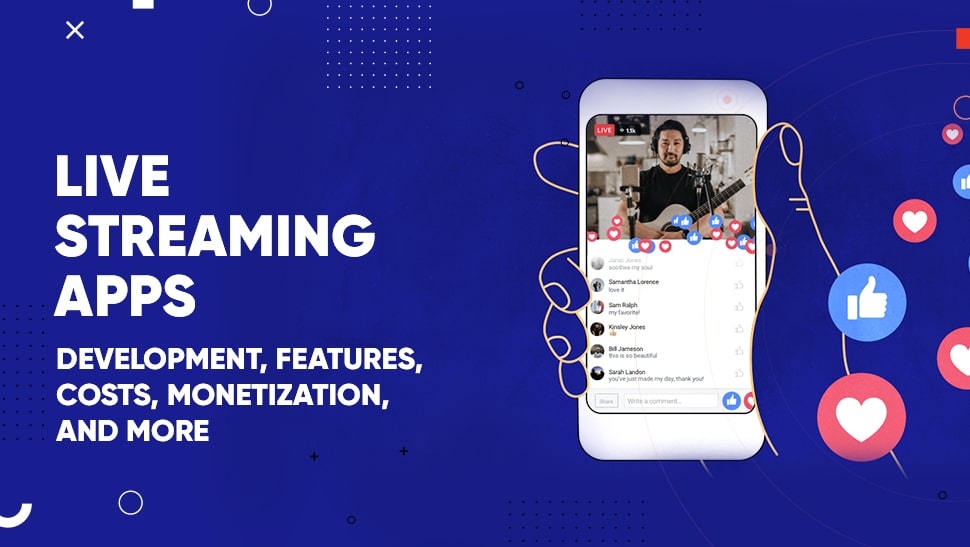 Do you want to know all the details about creating a live streaming app? Well, Tekrevol has a complete guide on everything you need before you start developing live streaming apps. But first, let's discuss a few things about live streaming apps.
What Is A Live Streaming App?
A live streaming app is a bridge between influencers and their viewers. The apps allow them to broadcast ongoing events to their viewers as they happen in real-time.
Most influencers use the live streaming option on their social media accounts to talk to their fans and followers; however, some private streams exist. Such private streams are basically business-related calls that allow you to talk to people around the world.
Live streams are different from regular videos because those are snipped and edited before being posted; meanwhile, live streams are raw and uncensored.
Why Build A Live Streaming App?
The next question is, why are businesses creating live streaming apps or adding a live stream feature on their existing apps?
Let's look at some stats to find out the reason:
Let's get started on your live streaming app together. Connect with Tekrevol to get a quote today!
Live Streaming Apps – What Do You Need?
Of course, it goes without saying that you require certain tools, technology, and expertise for mobile app development. Without fulfilling those requirements, you can't expect to build a live video app.
Here are some tools you need to create a live streaming app:
·         A Protocol – RTMP or API?
Much like how websites need a protocol like "HTTP" or "HTTPS," live streaming apps for Android and iOS need a protocol, too, and the choices are between RTMP and API. And you guessed it, and you need to pick between the two.
RTMP – The term RTMP is short for Real-Time Messaging Protocol, which was initially launched and owned by Macromedia. Now it's under Adobe's wing and an open-source tool. The protocol transfers a video from the encoder and to an OVP (online video platform). If you decide to use an RTMP, make sure to remember that the protocol online sends the stream to a platform, and it doesn't recognize you, so it can't generate comments from the streaming platform
API – Application Programming Interface, commonly called API, is a bridge between a tool and an online video streaming platform. An API allows you to schedule, start, edit, and delete a live video within seconds, which means you're in complete control of the video.
·         Software Development Kit (SDK)
An SDK is a complete set of tools that are required to build a mobile app from scratch. It includes documentation relevant to your mobile app, codebase samples, processes, app testing tools, and user guides to help you build the app with maximum ease.
You can get SDK that can help create iOS and Android live streaming apps.
The combination of the right protocol and SDK will help you create the live streaming app. An API or RTMP is a set of instructions, and an SDK is the set of tools you use to build a mobile app and integrate with your API or RTMP.
·         A Video Player
Next, you need a video player which supports video streaming on Android and iOS – the answer is an HTML5 video player. HTML5 video players are players that are highly customizable and easy to embed. They're compatible with multiple devices, which means you can use them to create your own video streaming app.
Types Of Streaming Apps
With that out of the way. The next question is, what kind of streaming app are you building? When you set out to build a live streaming app, you have many options to pick from.
Here are some of the famous types:
·         Audio Streaming Apps
Audio streaming apps are famous for people who love sharing and listening to music without downloading it, much like SoundCloud or Spotify. The audio streaming apps eliminate the need for downloaded content on smartphones because users can have all their favorite music on the mobile app.
·         Live Broadcasting Apps
These days, the most famous content type is live broadcasts, where people enjoy raw and live video in real-time. You have multiple options: either your mobile app can help gamers broadcast their live gameplay to the audience or hold online sessions for Q/A. The most popular apps for live broadcasting are Instagram Live, Facebook Live, etc., which gained a lot of recognition during the COVID'19 pandemic around the world.
·         Video On Demand Apps (VOD)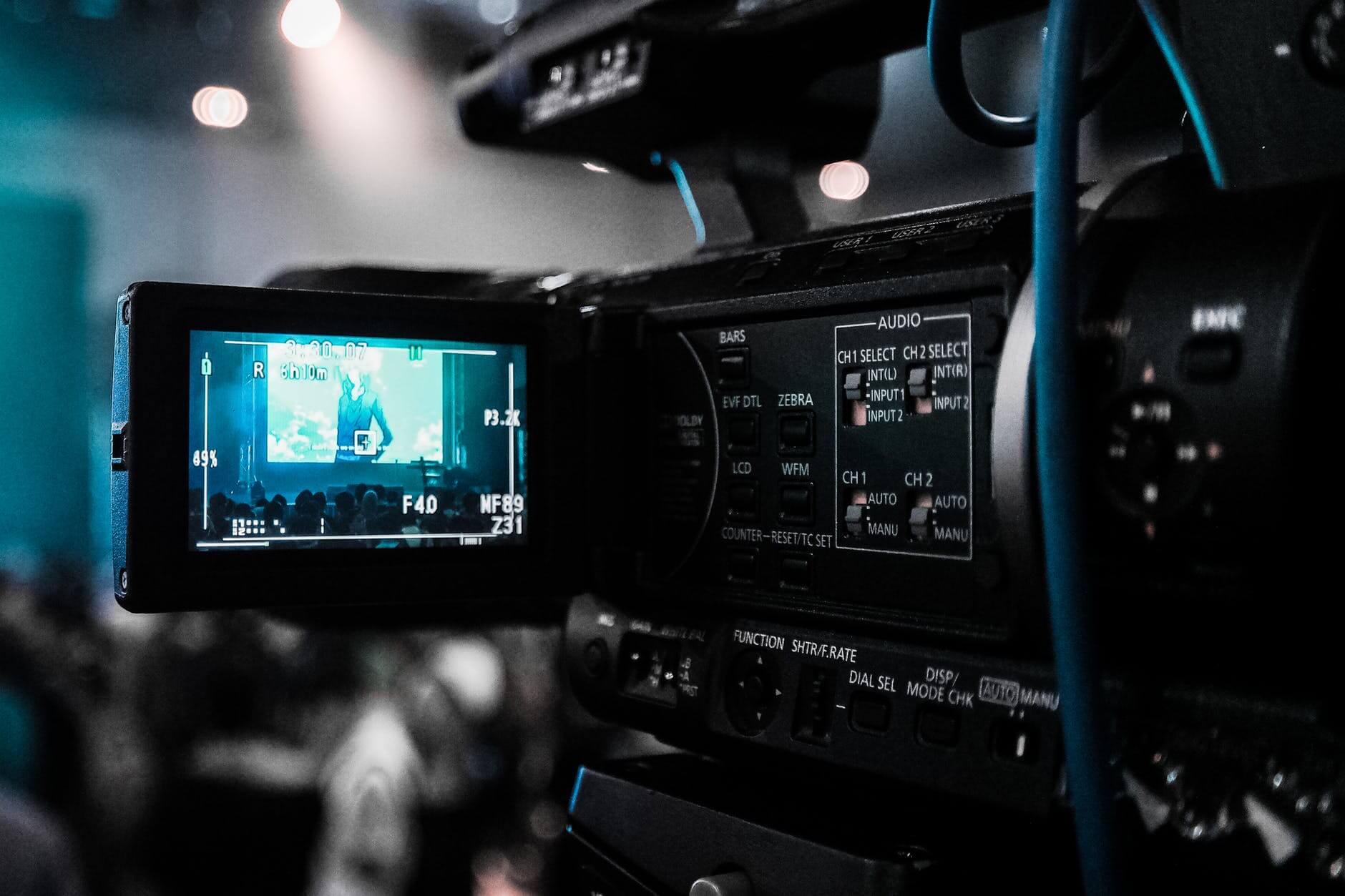 Video on demand apps are mobile, TV, or desktop apps that allow users to enjoy video-based content without downloading them – much like audio streaming apps. The most appealing feature of such apps is the power to control the content and watch it as the viewer pleases. The most popular VOD apps are Netflix, Amazon Prime Video, Hulu, etc. The streaming apps are based on subscriptions, and if you manage to offer great content, you can monetize the app a lot.
·         TV Live Streaming Apps
Can you remember the last time you sat on your couch and watched TV? No? Me neither! Gone are the times when people watched anything available on their TVs; now, companies have launched apps to stream TV live. These apps are different from video on demand apps because they allow users to watch TV on their PCs and flick through their favorite channels.
The Six Steps To Create A Live Streaming App
Now that you have the necessary tools and the perfect team to build the live streaming app, I will be discussing the steps to build the mobile app.
·         Pick A CDN
Before you pick a CDN, it's important to understand what the terms mean.
A Content Delivery Network or CDN is a distribution network that allows you to scale your app into a new market whenever you decide. This is something some businesses leave out, but I strongly recommend using a CDN so that your app can continue delivering content without and lags and interruptions.
·         Choose A Video Host
To build a live streaming app, you need a video host to broadcast all your video content to online viewers. Your ideal video host needs to be flawless and easy to use for your customers. The quality of your video host needs to be the best from the beginning so that your mobile app can offer a great user experience. A great video host will deliver amazing videos.
·         Consider Your Storage Options
As your live streaming mobile app becomes more famous, your userbase will increase significantly, especially if your app is exceptional. If you're offering a safe and reliable space to your customers for storing content, they will feel comfortable with your mobile app.
Your ideal option is to invest in cloud storage services because they are scalable, affordable, and eliminate the need for new hardware. With cloud services, you can easily access a new market in the future, should you choose to do that.
·         Create An Appealing UI/UX Design
A mobile app only succeeds if the UI/UX design is extremely appealing, if not extraordinary. Mobile apps gain a lot of traffic if the design is flawless, clean, and easy to use, so appearance matters a lot. Don't add too much text or visual content, don't overcrowd your app with features, and don't make it too complicated.
·         Integrate Basic Features
There are some features that are important for a video streaming app; those features are known as the basic features, which are also showcased on the MVP. These features include:
Signup options (including third-party logins for faster registration)
Profile creation
Live streaming options
In-app purchases
Recommendation feature
Unique content
Chatting option
Search option
Privacy
Notifications
Screen sharing
·         Test Your Product
If your users hit a bump using your app, trust me, they won't be coming back or recommend your mobile app to anyone. To stay away from that kind of negative impact, don't forget to test your app. Quality assurance should be one of your biggest concerns.
The Advanced Features Of Live Streaming Apps
With the rise in live streaming apps, you need the edge and the oomph to stay ahead of your competitors. Here are features that can help you get that edge.
·         Streaming
Of course, you need streaming is a live streaming mobile app, but when I say streaming, I mean making sure your streaming process is extraordinary.
Let's go back to when we talked about RTMPs and APIs, the protocols used to transmit your stream to viewers. How streaming works is, the media player connects with a server, a connection is established, the server sends a video file in response to the connection, and the video is broadcasted to an infinite audience. To do this without any interruption, make sure you have a strong bandwidth.
Another streaming feature would be to add a "Save for later" option. The feature will allow users to interact with your live streaming app whenever they please and watch content from their favorite streamers. However, to store such large amounts of data, you need a reliable solution, and this is where cloud storage plays a role. Invest in cloud storage to offer more storage space to your mobile app users.
·         Video Quality
Another thing you can do to stay ahead of your competitors is offering a compelling and crisp video quality. However, you can d everything to ensure the video quality never drops. Still, there will always be some customers who have a poor internet connection, resulting in less bandwidth.
I'm sure you're wondering, what can you do about that? The answer is simple, make sure your mobile app can adjust according to streamers' or viewers' bandwidth. Your mobile app should know how to cater to users with a low and high bandwidth using the video encoding algorithm.
·         Donation Option
Another way for streamers to earn from your mobile app is by asking for donations. You can make this work by encouraging viewers to donate to their favorite streamers voluntarily. You can pick any third-party tools to integrate a donation system on your mobile app.
·         Advanced Search Features
Every mobile app has the basic search feature, which viewers use to find their favorite streamers' content. But you can make this search feature better so that viewers know what more is out there.
Sooner or later, viewers will get tired of watching the same streamer and keeping them as customers. The best way to deal with this is by integrating some filtering options which viewers can use to find more relatable content that is fresh.
Some sorting options you can integrate are:
Privacy
Geographic filter
The hottest topics
Popular streamers
Trendy content
Interest-based search
·         High-End Privacy
Build a mobile app that makes your streamers and viewers feel safe. To ensure your streamers have a safe space to do live broadcasts, the trick is to offer them options to limit their audience. The streamers should be allowed to broadcast to whoever they want, whether it's a large audience, one person, or a certain group of viewers.
A famous example is a Discord, an instant messaging app for gamers and streamers, which offers the option in the form of servers. The servers have specific channels where streamers can choose to add whoever they want and broadcast to whomever they please. You could say the channels work like private WhatsApp groups.
·         Host Third-Party Streams
It's not always necessary that streamers have something to broadcast on a daily basis. Everyone deserves a break from their routine to try something different, and what's better than a streamer helping a follow streamer?
Integrate a feature for streamers to host other streamers on their channel. This will help new streamers gain recognition, and famous streamers monetize on it. Famous streamers can charge a small fee for hosting a third-party live stream.
Make Money From The Live Streaming App
Okay, let's get real; one of the major reasons you're building a live streaming app is to make money because you can't get investors without showing profits.
So, how can you monetize your live streaming app? Some popular ways to make money are:
Offering a paid app – If you offer a paid app, your users will be paying a certain amount to install the app on their smartphones. To encourage your users to buy the app, you can offer a free trial to show them what they'll be getting from the subscription.
Making your app freemium – A freemium app is a combination of a free and premium app. Users can download the app for free and use it, but they need to pay a certain to unlock those to access some features. Just make sure the features are worth paying for.
Placing ads on your mobile app – If you choose to make profits by placing ads, you'll be displaying related ads of your competitors; however, users hate ads. There is a way around the hate, and you can charge your users a small fee to remove those ads or offer a subscription plan which does the same.
The Best Tools Of 2021 To Create Live Streams
Live streaming has become a big deal since 2019 because people realized they could save a lot of time and effort when organizing physical conferences and events.
Influencers and celebrities also used live streaming tools to connect with their fanbase, especially during the pandemic.
Here are some of the best tools you can use to host live streams.
Facebook Live
YouTube
Instagram Live
Discord
Live
Wirecast
I'm sure when you look further, you can find many other services that can help you start a live stream, but for now, these are the top picks.
In Conclusion
Are you ready to build an awesome live streaming mobile app to reach your viewers? If the answer is yes, then get started.
Get your mobile app business plan in place, bring your team on board or outsource the mobile app development to build the mobile app of your dreams. My step-by-step guide is sure to be helpful. Good luck!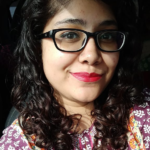 Author : Shameen
Shameen Kalim is a content specialist at Tekrevol. She has over five years of experience in content writing and has the expertise to develop content for articles, guest posts, on-site blogs, webpages, marketing campaigns, email marketing, etc. Her content expertise is relevant to technical writing for software houses, e-commerce websites, and everything fashion!
Recent Blogs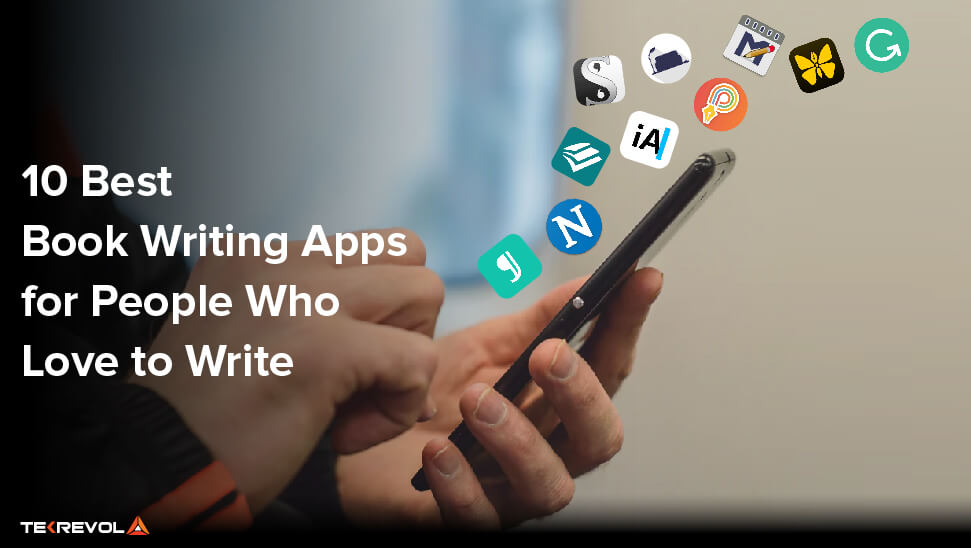 Tekrevol's Global Presence
Now expanding to multiple cities across USA, MENA region, Europe & Asia
Come meet us at a location near you!
USA
39899 Balentine Drive,
Newark, CA 94560
1301 Fannin St #2440,
Houston, TX 77002
501 E Las Olas Blvd Suite
230, Fort Lauderdale, FL
44 Tehama St, CA 94105, San Francisco
400 NW 26th St, FL 33127, Miami
740 15th St NW 8th Floor, DC 20005, Washington
CANADA
4915 54 St 3rd Floor
Red Deer, ABT T4N 2G7
DUBAI
R5 Retail Level, Cluster R, Jumeirah Lakes Towers,Dubai
PAKISTAN
3/25, Block 5, Gulshan-e-Iqbal,
Karachi, Sindh 75650
USA
CANADA
PAKISTAN
DUBAI
talk to us
Got an idea?
Let's get in touch!
Let's discuss your project and find out what we can do to provide value.
I am interested in discussing my ideas with you for
COPYRIGHT 2021 TEKREVOL ALL RIGHTS RESERVED.