Game Design Vs. Game Development: Understanding the Key Differences
Author: Muhammad Bin Habib |
May 10, 2022 - TekRevol Team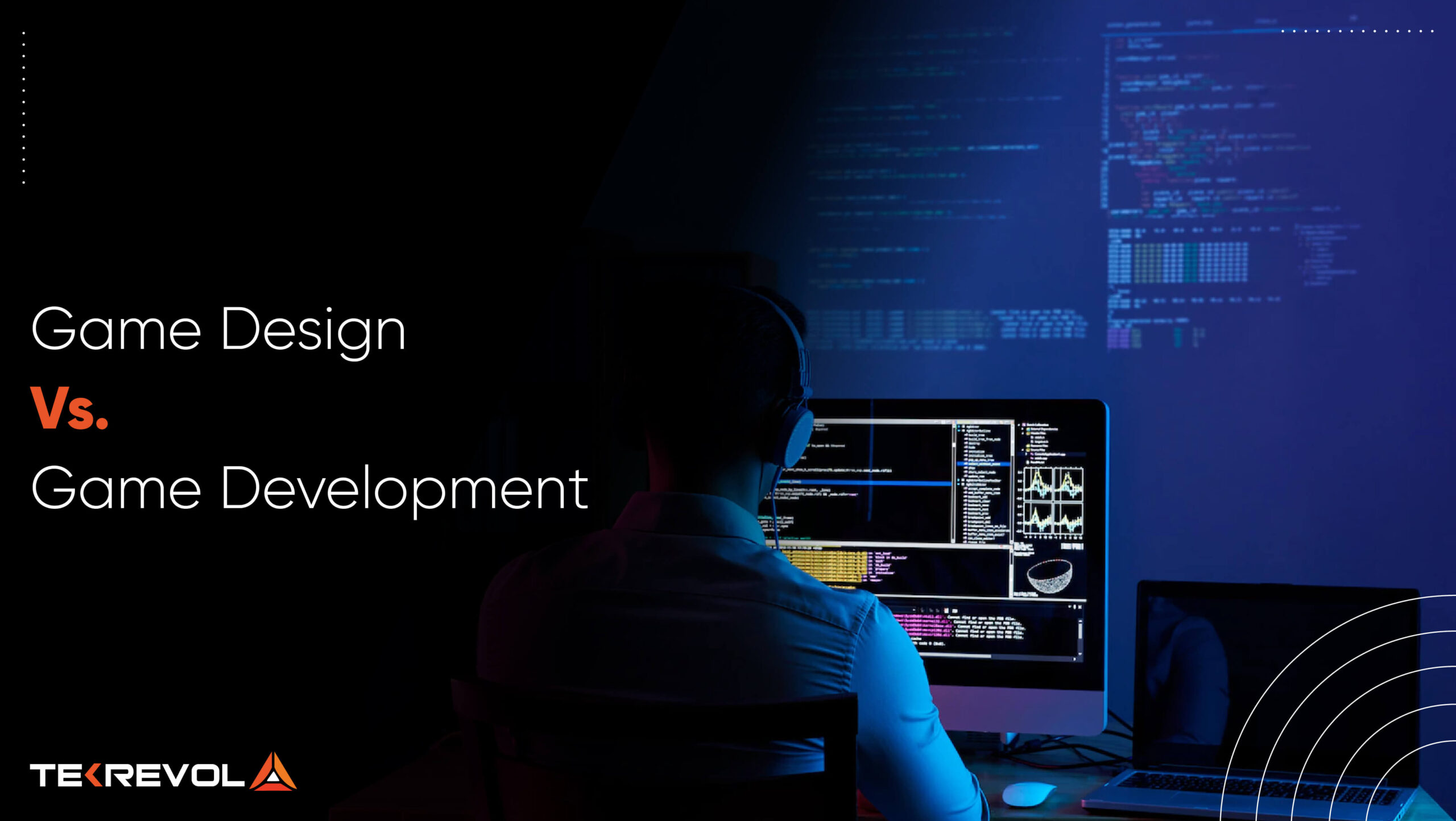 The gaming industry is among the most profitable industries worldwide.
There are billions of gamers worldwide, and the number is rising with every passing day. All these gamers play different kinds of games.
As said, the gaming industry attracts revenues, and the whopping profit figures can leave many awe-struck.
With such amazing stats, there are no signs of the gaming industry taking a hit. In fact, it continues to grow at an exponential rate.
Everyone around the world wants to know how to build a game and build one and start generating massive revenue instantly.
However, when it comes to knowing how games are built, there is a lot of detail as well as a little confusion.
The game design process involves a number of steps, and if you think you can build games, you must opt for it.
The video game design and video game development are two beads in a single thread. To most, these are similar but have differences that only a professional can point out.
You can also find out more in the game design document guide that can give you all the insights that you need.
So, if you want to know the difference between game design and game development, this article will help you learn the details that you are looking for.
Whether you want to become a video game designer or video game developer, read this article.
Without further ado, let's proceed.
What is Video Game Designing?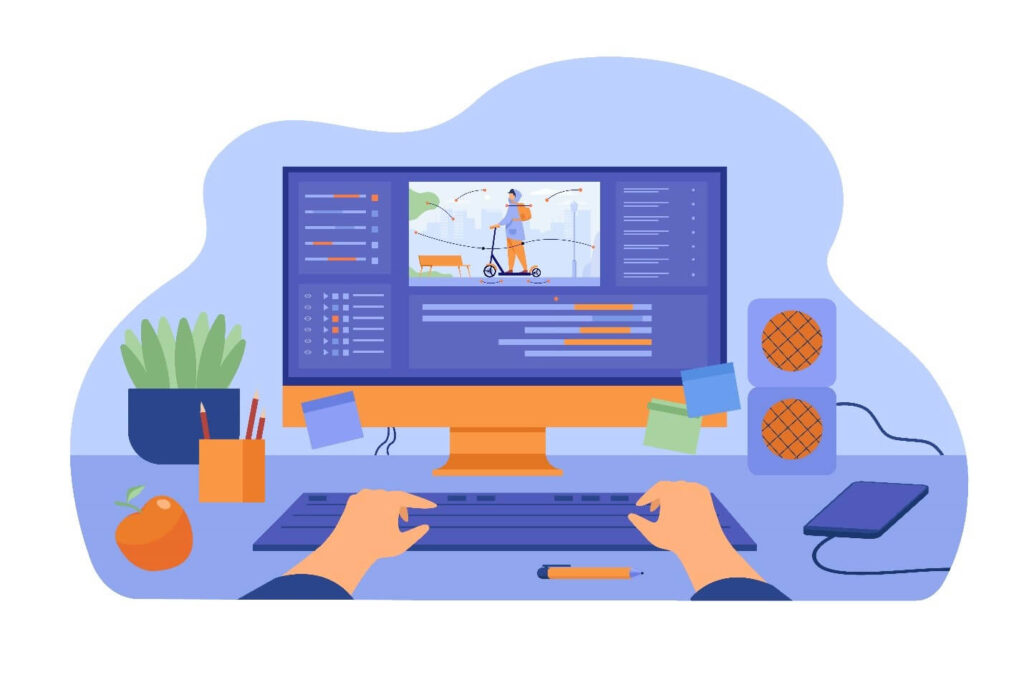 Video game designing is just designing… as in graphic designing, right? Well, it is much more than that.
Video game design starts like any other design project. It begins with the ideation.
Knowing which audience you will be targeting, what the genre is, and what is expected of you helps you significantly in determining what your end product will look like.
Once the initial phase gets concluded, the work then moves into the second phase, where everything requiring detailed inputs is put on the table.
These can include characters, plots, storyline and flow, stages, difficulty, and much more.
Once these details and finalized, video game designers then pull a few strings to proceed with the more technical analysis of the theme.
They now begin handling the intricate details of the design and building multiple concepts that fit the scenario.
Video game designers also sometimes have a look at the other aspects of game design and development.
These might include the feel and execution of the game. In this phase, the design gets finalized, and then the project can enter the next phase.
A video game designer is usually an experienced individual with a deep understanding of games. A game designer is a professional who knows the psyche of the gamers.
Knowing what is preferred by the gamers is extremely important. The success of a game is defined by the number of players it gets and its response to the game.
Ready To Get Your Customized Game Developed by Experts?

Tekrevol has top industry experts who have years of experience and knowledge in building amazing games. Connect with us today to get started with us instantly – get your exquisite game developed easily.
What is Video Game Development?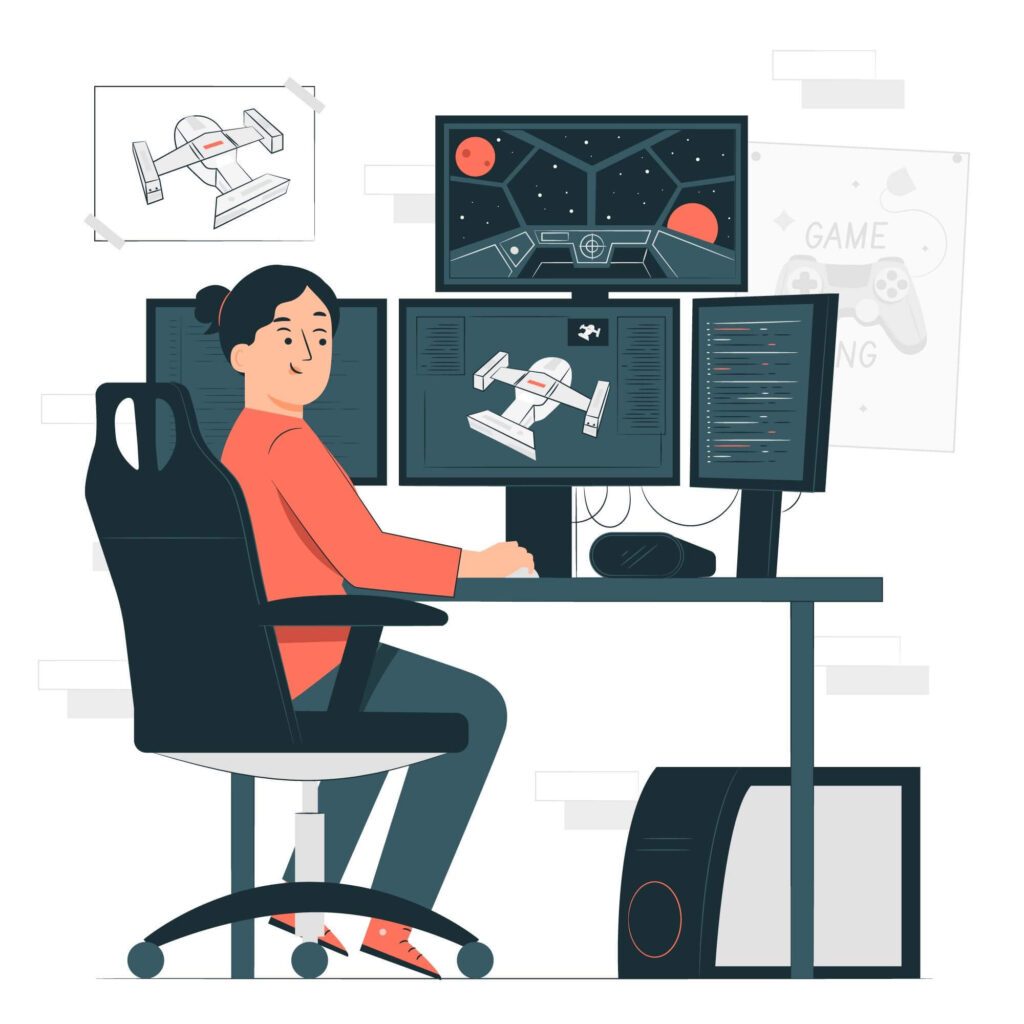 Video game development is the latter part of the game project.
Here, the video game you intend to build starts taking shape. This phase involves coding, and software development, including the sound effects, rendering, and mapping of the plan to the actual gameplay.
There are several other details to the project that makes the game run like a game. This includes rendering, testing, refining, tuning, and much more.
The professional who transforms the ideas and concepts of the game designer into a fully-functional and playable game is called a video game developer.
Video game development is no walk in the park. It requires sheer programming, logic-building, and problem-solving skills, as well as a passion for game development, to make a game exquisite.
All the design-related and creative aspects of the game are brought to life through exceptional coding and software programming.
Drawings, sketches, gameplay, characters, scenes, plots – everything is brought to life by writing thousands of lines of code that function together seamlessly.
So now that you have briefly read about what a game designer and game developer do, let's clarify a bit more and know what the key differences between both are.
Hire Expert Game Developers from Tekrevol

Tekrevol has game development experts who have years and years of development experience. We build games that have influence and are equipped with all the modern features and functions, including NFTs, Blockchain, and more. Connect with us today for more information.
Is There Really a Difference Between Game Design and Game Development?
Just like website designing and website development cannot be the same, game designer and game development are far from the same.
Yet, both are different from each other. Both of these processes are part of a game project, and both are essential to building a perfect game.
Here are a few key differences between both.
| | |
| --- | --- |
| GAME DESIGN | GAME DEVELOPMENT |
| The idea of the game is finalized | The game starts taking shape |
| All the design-related tasks are done | All the coding and programming are done |
| The look and feel of the game are managed | The design concepts get translated into a working game |
| The rules and stages get decided | All the design and coding assets of the game are compiled and test |
| The overall theme of the game is decided | The game is tested and made playable for players |
To build perfectly working games, design and development are the two modules that have to be seamlessly brought together.
To choose which part of making the games suits you best, you first need to know about the details of game development. Let's have a look at them.
Must-Have Skills, Experience & Expertise for Video Game Developers and Video Game Designers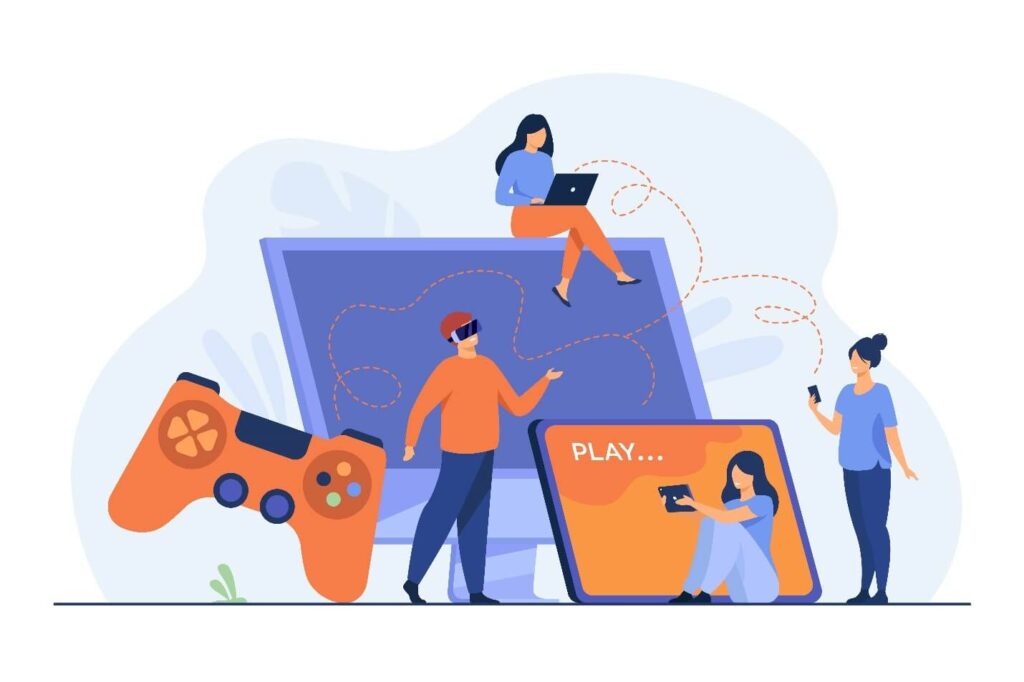 There are multiple skills required in order to become a seasoned video game developer or video game designer.
Although both paths are similar, they both require a rather different set of expertise which, however, converge at some point.
Let's have a look at what you need to know if you want to become a video game developer.
Topics You Should Know in Video Game Development
Topics you should know about in video game development can be many, but here are a few topics that cover the most knowledge area for game development.
Virtual reality game development
Artificial intelligence and its working
Design patterns of the game
Advanced game design techniques and methodologies
Web API and their usage for games
Advanced algorithms, their working, and APIs
Game simulation and its understanding
Console programming and understanding of 2D & 3D concepts
Implementation of physics and mathematics for game development
Game engine development and tool development for games
Game testing and quality assurance
When you know about these topics, you pretty much understand everything in game development and can proceed easily.
Skills Required for Video Game Development
Apart from knowledge, you need to have a few skills to become a good video game developer.
Excellent coding/programming skills
Knowledge and experience of any programming language used in game development
Passion for learning and improving on existing game development skills
Knowledge and experience in C++, C#, and others
Passion for building games and moving towards perfection
Ability to solve complex problems
Attention to detail and making tiny, negligent improvements
Knowledge and experience or bringing together all the parts of the game after the development of the game
These skills will allow you to become a proficient game developer and define an amazing career path.
Job Description for Video Game Developer
For a video game developer, the job description can vary. Depending upon what the game development company needs them to build, the job description is changed.
But here are a few requirements that cannot be skipped.
Work with graphics, sound effects, and various other assets
Manage characters and smoothly execute their in-game performance
Employ all their skills and experience to make the game playable through various steps
Ensure that the game development is without any bugs and errors
Communicate with designers and strategists to properly map the designed game into a playable game
Implement new measures and make changes to make the existing code work seamlessly
The job description of a game developer can vary depending upon the role, designation, and work required. All these responsibilities might differ in requirements but work for a unified goal.
Now let's move further and see what you require as a video game designer to build a perfect game.
Topics You Should Know in Video Game Design
When choosing video game design as your career path, these are the topics you should know about.
Virtual production and services
Motion capture and graphics
Virtual reality development
3D digital sculpting and molding
Analytical and statistical analysis of games
Gaming engines and their requirements
Advanced game design methodologies
Game simulation and its working
Advanced 3D modeling
3D scripting, rigging, and other details
Advanced game texturing
These topics let you understand the working of video game design and how things actually function in the game design.
Skills Required for Video Game Design
Strong knowledge of 3D modeling
Impeccable visual and drawing skills
Robust and analytical approach toward development
Sturdy communication and tasks management skills
Excellent problem solving and logic-building
Creative and innovative approach to new problems
Ability to provide things with a newer perspective
Capability to produce new original game content to differentiate from other games
Job Description for Video Game Designer
So now that you know everything about video design and what skills you need to become an expert video game designer let's move ahead and know the general job description of a game designer.
Ability to research new objects and their incorporation
Analyze, research, and note changes made in the ongoing projects and suggest improvements
Bring new methods and techniques to the table and experiment with novel ideas
Play with multiple genres to bring a better flow to life and know how things work
Get to know the targeted audience, understand their preferences, and incorporate features as per the requirements, making it personalized for them
Understand the game outlines and rules and implement them seamlessly through the design
Design and develop the storyline, characters, environment, stages, and more
Understand and communicate design changes to other designers and developers to ensure seamless project completion
Bring new ideas to the table to improve existing games and improve the retention
What Teams Do You Require in Each Phase?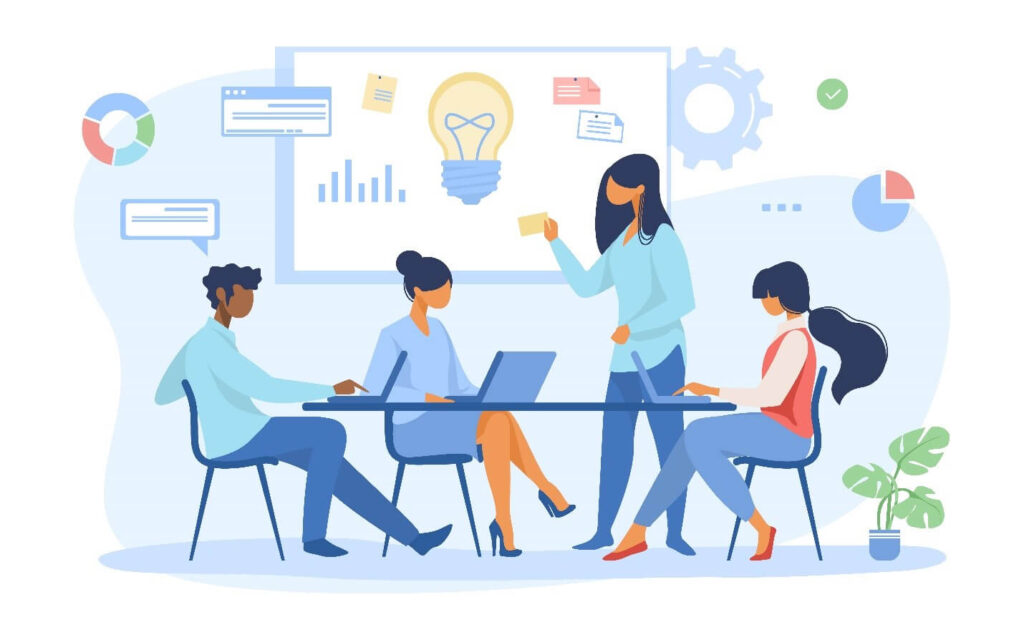 During each phase, there are different teams you require for completing a game project.
Let's have a look at the teams separately to understand more in detail.
Game Designers, You Need
A game designer is a job that can have varying requirements. Here is a team that you need to smoothly get through the game design phase.
Video & Character Animator
Character Designer
Game Designer
Video Game Designer
Video Game Programmer
Character Artist
Design Strategist
Game Developers, You Need
A game developer can have multiple job roles. Here are a few roles that you need to have in your team to make your project a success.
Junior Game Programmers
Senior Game Programmers
Game Quality Assurance Engineers
Software Engineer
Application Developer
System Developer
Web Developer
Game Director
Cost of Game Development
The cost of developing and designing a complete game can be influenced by a number of factors.
These factors include your target market, the game you are looking to build, its features, and more.
It can be under $50,000, or it can be well above $100,000 – it all boils down to what you are looking to build.
Moreover, these are just the base prices, and game development costs can be way higher.
Do You Have a Game Idea That Can Be the Next Big Thing?

We at Tekrevol know how to make mobile games and provide your audience with all the necessary details. So, if you have an app idea that can be the next big thing in the world, don't wait. Connect with us today and get started instantly!
Takeaway
If you want to know how to develop a video game, you need to know about the trending technologies.
Depending upon what you are looking to achieve, these technologies change.
Requirements for video game design are different from video game development.
So, if you want either of the services, you need to know what you require to get the project completed.
From 2D game design to 3D game design and much more, expert app development companies can easily build you a game. They can also build game design concepts that improve the overall game experience.
These days, mobile apps are growing rapidly, and a mobile gaming app can be a great way to get into the market.
If you have a thought that you think can be a million-dollar idea, wait no more.
Tekrevol can build you an amazing mobile gaming app with perfection. At Tekrevol, we have a complete team of game designing and game development experts that can build you a world-class game.
Are you ready to get your own game developed? Get started NOW!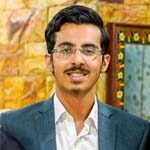 Author : Muhammad Bin Habib
Muhammad Bin Habib is a computer science graduate passionate about technology, writing, and automobiles. He writes on emerging technologies, mobile apps, cyber spheres, fintech, and digital marketing. He prefers watching documentaries covering military strategy and technology, international security, warplanes, and reading books that fall under the same domain in his leisure time.
Tekrevol's Global Presence
Now expanding to multiple cities across USA, MENA region, Europe & Asia
Come meet us at a location near you!
USA
39899 Balentine Drive,
Newark, CA 94560
1301 Fannin St #2440,
Houston, TX 77002
501 E Las Olas Blvd Suite
230, Fort Lauderdale, FL
44 Tehama St, CA 94105, San Francisco
400 NW 26th St, FL 33127, Miami
740 15th St NW 8th Floor, DC 20005, Washington
CANADA
4915 54 St 3rd Floor
Red Deer, ABT T4N 2G7
DUBAI
Level 5, One JLT Tower 1 - Jumeirah Lakes Towers - Dubai, United Arab Emirates
PAKISTAN
3/25, Block 5, Gulshan-e-Iqbal,
Karachi, Sindh 75650
USA
CANADA
PAKISTAN
DUBAI
talk to us
Got an idea?
Let's get in touch!
Let's discuss your project and find out what we can do to provide value.
I am interested in discussing my ideas with you for
COPYRIGHT 2022 TEKREVOL ALL RIGHTS RESERVED.