11 Modern Apps for Entrepreneurs for Business Management
Author: Saba Sohail |
April 5, 2022 - TekRevol Team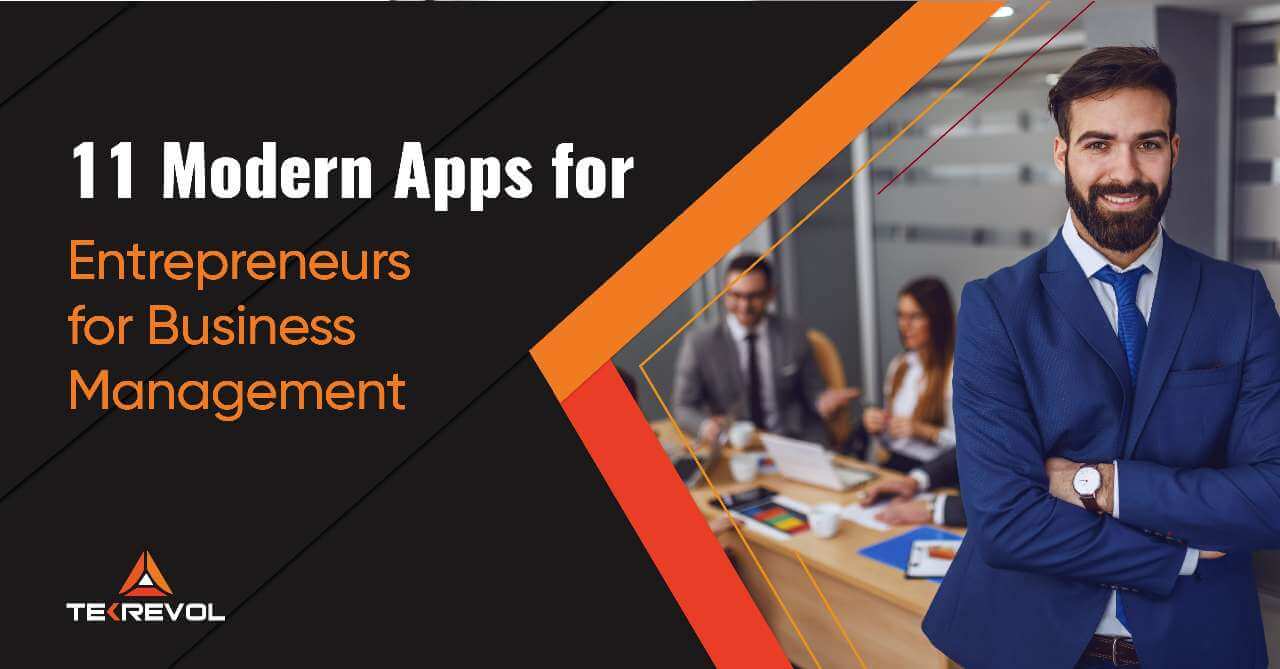 A business venture requires entrepreneurs to keep a pulse of all different business operations. And fortunately, there are apps for entrepreneurs that help businesses stay ahead of these operations. Talk about marketing, deliveries, customer relationship, sales calls, office management, vendor communication, pricing strategies and financial control – there are dedicated desktop and mobile applications for everything, for every big and small business.
What's more interesting about these entrepreneurial apps? Most of these were once tech startups that now are million-dollar businesses. And, if you are here to seek development inspiration like the ones at Tekrevol, let us tell you that these apps have defined target audience, yet diverse scopes, high-end UI and UX, platform independence, and selective to exhaustive features for their ideal users.
Without further ado, here is a list of top 11 apps for entrepreneurs, suited for small businesses to multi-level teams to enterprise-level corporations.
1. Trello
First up in our list is Trello by Atlassian. While a lot of users will say Trello is a task management app for entrepreneurs, we'd still believe the company's mission to help teams perform to their highest potential.
Trello helps businesses and teams with the most important thing – staying ahead of tasks and maintaining daily productivity and boosting performance.
As a business owner, you need to manage tasks timely while letting your teams work with creativity. Trello helps you with this and more. It has boards and allows users to create tickets. Think of Trello as a project management app, with added tools for project analytics and organization. There are some great benefits of Trello for entrepreneurs:
When you talk about user experience, Trello is one with a high-end user experience. It offers cross platform app development compatibility, has an online web application to a super optimized mobile app for Android and iOS. It has a free basic version and also premium subscriptions for advanced automated task management.
Modern task management is entirely different than those register and ledger systems. Use it as a work diary, add color codes, images, project covers and use different filters to keep the performance of your teams at your fingertips. Choose from hundreds of task templates, create tickets, vote on ideas, assign duties, finalize ideas quickly, and put plans into action.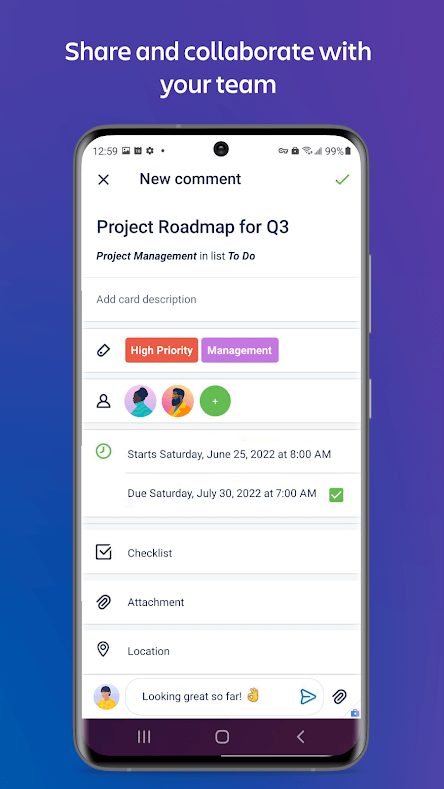 In addition, Trello makes teamwork wonderfully easier and smoother. It allows users to tag different team members in tasks and assign deadlines. This makes the general and specific project workflow smoother. It has several power ups to further advance the overall teamwork. You can integrate the points systems, maintain performance with List Limits and manage tasks in time with Time Tracker.
Trello is integrated with other apps for entrepreneurs like Google Workspace, OneDrive, Dropbox, Adobe XD, Jira, Slack, Confluence, Microsoft Teams, Zoho Desk and Voting.
Want to make an app like Trello?
2. QuickBooks
In simple terms, QuickBooks is an accounting and bookkeeping app for entrepreneurs of all sizes, though especially suited for small businesses and solopreneurs. It is a fully-featured financial management tool that allows business owners to create custom reports, present results in graphs, track business cash flows, monitor business expenses and revenues and prepare for tax filing.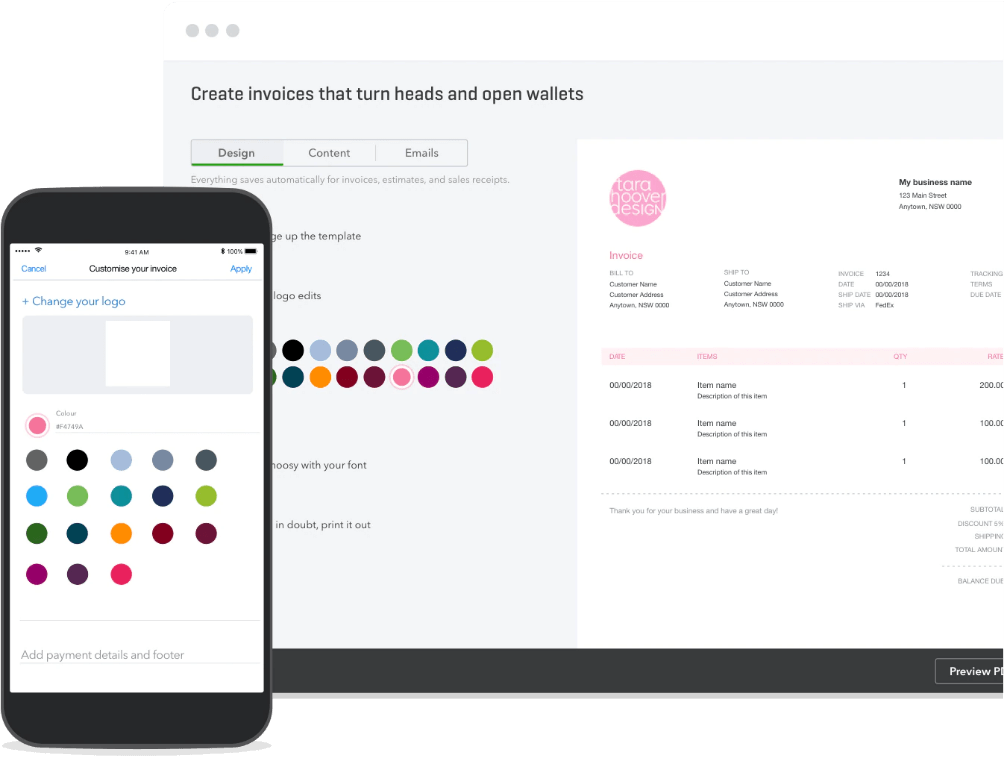 The overall corporate concept makes QuickBooks one of the essential apps for business. More importantly, QuickBooks helps with an important aspect of customer management: generating invoices and sharing quotes.
Like most other apps for businesses in this list, QuickBooks also works on Cloud and offers cross platform experience on desktop, web browsers, Android and iOS devices.
3. HubSpot
A CRM at heart, HubSpot is a marketing and sales management software app for entrepreneurs of small to big businesses.
If we break down the tool, it has the following 5 hubs
Marketing hub
Sales hub
CMS hub
Service hub
Operations hub
While these hubs sound general, the app helps with more specific functions like social media marketing, analyzing email campaigns, collecting sales funnel and ads data, and so on.
The program helps with email automation, lead generation, marketing automation, sales analytics, data synchronization, payment integration, and meeting schedule. When you look at the application all over, it is a one-stop solution for business marketing and sales teams that work with inbound and outbound campaigns.
HubSpot is a SaaS product – so business users can choose from different subscription plans including:
starter ($45 per month)
professional ($800 per month)
enterprise ($3200 per month).
What's more with these 5 apps for entrepreneurs?
HubSpot has a knowledge base and a huge community of learners and users. As a startup founder, you can complete different courses in email marketing to SEO and skyrocket the growth of your business single-handedly. It has free sales templates, data on which blog articles work, free chatbot builder, page builders, industry data and persona creators.
4. Google Suite
Google Suite is a part of Google Workspace, a package with 5 different collaborative, communication and organization programs for professionals:
| | | | |
| --- | --- | --- | --- |
| Tool | Description | Download Link for Android | Download Link for iOS |
| Gmail | personal and professional email box | Android | iOS |
| Drive | online cloud storage that users can access on the go | Android | iOS |
| Docs | create, share and edit documents, spreadsheets and presentations in real time | Android | iOS |
| Calendar | manage meetings, set reminders, schedule meetups and share your routine with others on the team | Android | iOS |
| Meet | virtual video meeting tool | Android | iOS |
Google Suite has the same flagship user experience that other Google products provide. G Suite is available for Android, iOS, desktop and web browsers.
While these tools allow business professionals and employees to manage their work remotely and, on the go, it also helps entrepreneurs keep control of access on devices. The administration and IT teams can remotely manage the access controls and track usage trends and frequency for audit reports.
For small businesses, the basic G Suite editions comes free. If you choose to scale your business venture to cater your employees' needs, you can upgrade for higher storage memory, and purchase licenses.
5. Square
Square is an online payment acceptance solution for small to enterprise-level corporations. The app comes with Point-of-Sale solutions and easy-to-carry hardware machines for swiping. Businesses can generate payment orders via swiping cards, or sending invoices and digital codes online.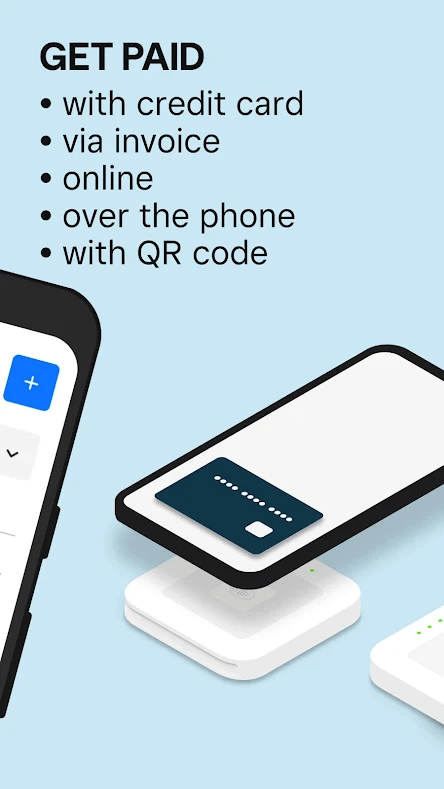 It has diverse options for small businesses, retail and ecommerce companies, restaurants, online appointments and over the counter dealers. All of these different payment choices work with a free seamless application available for Android, iOS, tablets, Desktops and web browsers.
Because Square has different solutions for different types and sizes of businesses, most of its pricing plans are custom. Square is expanding fast and now has introduced payment solutions for contractors and employees as well.
6. Business Empire
No matter how far in the business and profits we go, the true spirit of entrepreneurship requires we never stop learning. And for that, Business Empire is an app for entrepreneurs that presents the basic learning in a game environment and immersive fantasy.
Business Empire has an easy-to-understand game play where users have to cross obstacles, earn coins, slay haunting dragons, reach their destinations on map and claim their thrones – all while following some business rules called 'Laws of The Land'.
The app follows trendiest game development attributes, has different avatar options, a library of business resources, and live events managed by the admin that train users on different aspects of personal and professional achievements. It is a free app with in-app purchases and options for subscriptions starting at $2.99 per month.
7. Slack
Slack is an internal communication tool for corporates. While it came up as one of the essential apps for entrepreneurs during the global work from home arrangements, it sure has now replaced email systems and protocols in a lot of organizations.
Firstly, it is fully secure and end to end encrypted. This means your communication with your teams and colleagues stays private. Plus, it has options for regular one on one chats to bigger channels for group conversations. Users can maintain and follow discussion rooms and hashtags, share news and company information, attack documents and integrate with other business apps to get their work done faster.
Most importantly, Slack is available for web versions to Android to iOS – offering device freedom organization-wide. Plus, wherever you are, you stay connected to your business operations and don't miss a pulse while on the go.
While it allows in-house messaging and communication, Slack also lets users connect to other businesses and their teams within the same interface.
Slack is free for solo professionals to starting entrepreneurs. For slightly bigger teams and organizations, Slack has different pricing plans including:
Pro starting from $6.67 per month
Business+ starting from $12.50 per month
There is another pricing plan for bigger organizations called Enterprise Grid and it has custom pricing solutions.
8. Enterprise League
All new and established entrepreneurs understand the importance of collaboration: finding the right partners, vendors, suppliers, and contractors. Enterprise League takes this collaboration thing a level higher and provides a marketplace-type platform where you can list your products and services, or find partners and even buy and sell products and services while closing leads on the platform.
It is an AI-powered platform that helps businesses get B2B leads so most of entrepreneurs' time is spent on business execution and not finding the right clients!
Enterprise League comes with 3 packages. The basic is free, and the quickest way to assess the user experience. Other plans are:
Premium: $14.59 per month
Ultimate: $74.89 per month
9. Lusha
As an entrepreneur, cold calling and emailing must be a part of your daily routine, more so if you have just started out and pursuing your business venture single-handedly. Lusha is an app for such entrepreneurs who want to target the right leads and convert them, instead of calling numbers and waiting for your ideal prospects to just appear miraculously in your email box.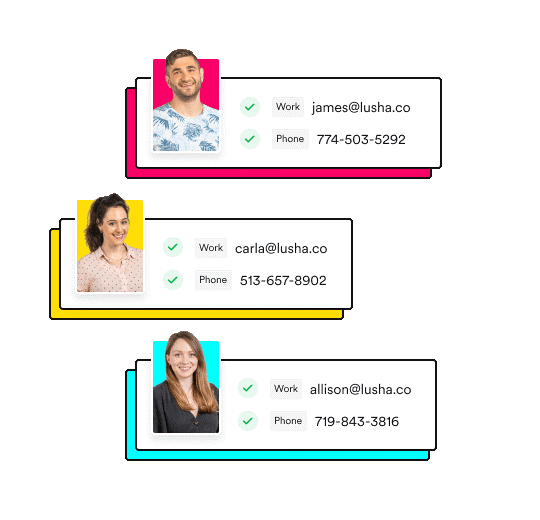 It is a database claiming to have 100M business profiles, direct contacts to 50M decision makers, and emails of 60M head employees. Lusha's data is unique, and is approx. 81% accurate.
The basic version of Lusha, Starter, is free to use, and comes up with a database of emails and phone numbers. There are paid subscription packages including:
Professional $29 per month per user
Premium $44 per month per user
Enterprise – custom pricing depending on your size of organization, nature of business and team requirements
Lusha currently has extensions for Google Chrome and APIs for different CRM programs including Salesforce, HubSpot, Salesloft, Pipedrive, and collaboration tools like Zoho, Bullhorn, and Outreach.
10. AMJ Workplace Wellness
AMJ Workplace Wellness is a corporate fitness and workout app for professionals, employers and employees. The app's functionality can be controlled by administrators as well as employees themselves. They can set fitness goals, complete daily, weekly and monthly challenges, use and share the nutrition and work out plans, set reminders and alarms for breaks and drinking water.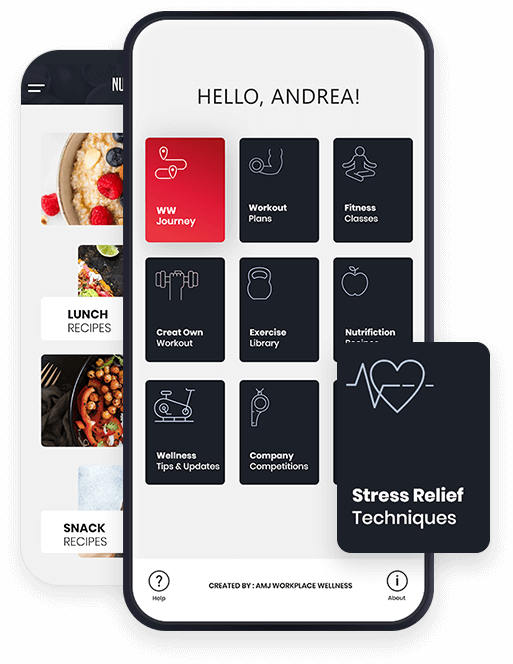 The app follows an advanced application development architecture based on machine learning algorithms. When users feed their exercise and activity data, their screen times and water drinking routines, weight and heart rate, height etc., the app processes the information and comes up with personalized recommendations for fitness and mental wellbeing. It also sends out push notifications about new challenges, competitions, workout and meal plan videos to keep a track of users' fitness progress.
Download Links: Android – iOS
11. Dashlane
Last in our list of apps for entrepreneurs is a security program, Dashlane, a password manager for desktop to web to mobile devices. It helps users secure their passwords and personal information and lets auto-fill on preset websites and apps.
Chrome and Edge users can also set up biometric verification. Considering the nature of the app, it is highly suited for entrepreneurs and their teams in the financial, taxation, and journalism sector.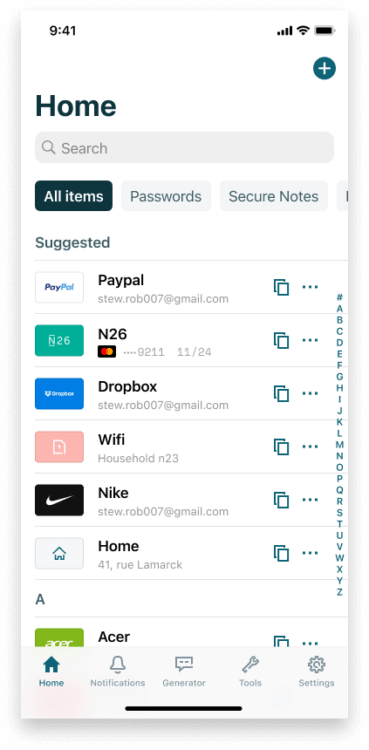 As one of the most user-centric apps for entrepreneurs and their businesses, it offers easy deployment, seamless employee and customer data management, and personalized protection on different devices. While most people did place their password protection on the back burner, most businesses learned the importance of in-house and remote security management during the pandemic when work from home arrangements was the new normal. So, if your small business is still letting employees enjoy their work from anywhere setups, Dashlane is the app you should pick up today.
Dashlane is free for domestic users. It has 2 pricing plans for corporate users including:
Team plan: $5 per month per user billed annually
Business plan: $8 per month per user billed annually
Wrapping Up The Apps for Entrepreneurs
Mobile applications are at the forefront of a technological revolution in every sector – and for the business industry altogether. These apps make entrepreneurs' daily task management to performance tracking not only easier, but seamless because of their mobile nature. As a business owner, you don't really have to carry your laptops and tablets everywhere you operate, because of the availability of these apps on diverse devices. While some of these apps for entrepreneurs aren't already available for Android and iOS devices, there are APIs to make the work easier. In fact, this is seemingly a gap that highlights the huge potential for new entrants in the market of business apps. And with the right developers by your side, you can make the difference this industry is waiting for.
Want to develop an app for entrepreneurs?

Business apps are all the rage these days. Let Tekrevol unfold their creative process and bring your epic business idea to a profitable and scalable digital reality.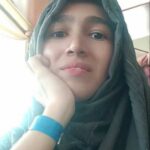 Author : Saba Sohail
Saba is all about strategic leadership and tech-led transformation. She comprehends, incubates, and iterates the idea of integrating tech-powered solutions and converts her knowledge into simple, valuable, and actionable blogs for tech leaders and businesses, much like TekRevol does with their products and solutions.
Recent Blogs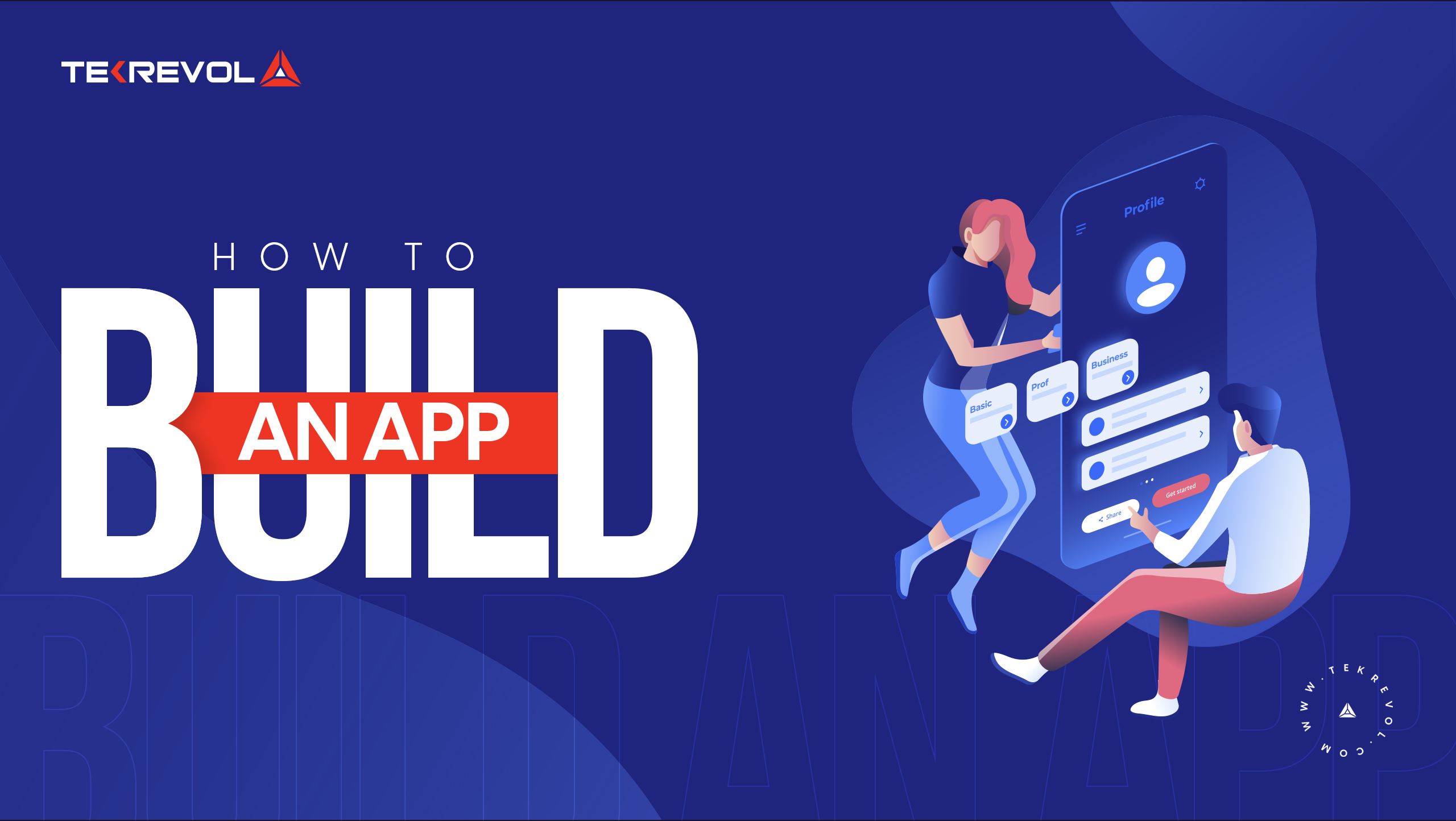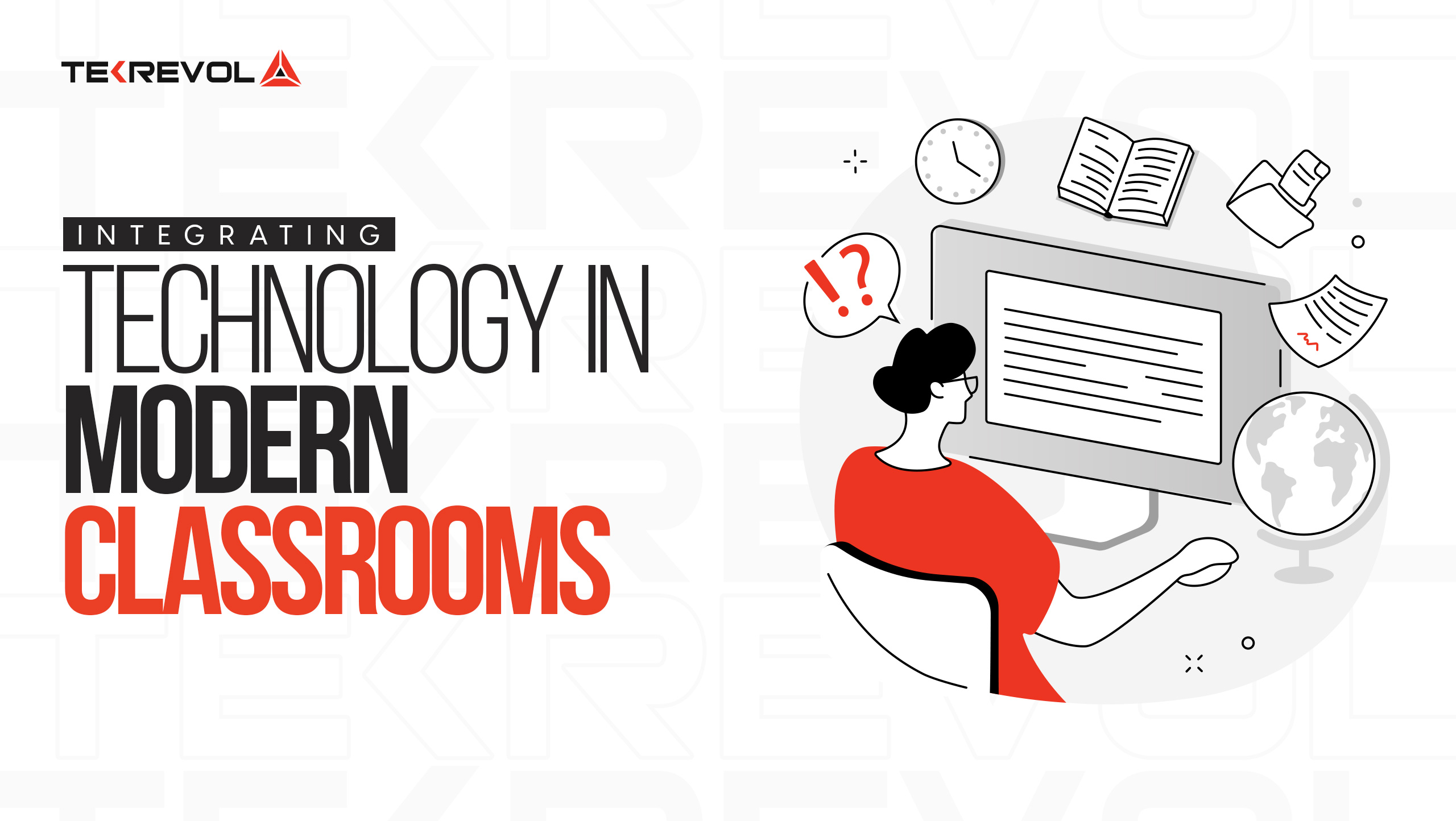 Tekrevol's Global Presence
Now expanding to multiple cities across USA, GCC region, Europe & Asia
Come meet us at a location near you!
USA
39899 Balentine Drive,
Newark, CA 94560
1301 Fannin St #2440,
Houston, TX 77002
501 E Las Olas Blvd Suite
230, Fort Lauderdale, FL
44 Tehama St, CA 94105, San Francisco
400 NW 26th St, FL 33127, Miami
740 15th St NW 8th Floor, DC 20005, Washington
CANADA
4915 54 St 3rd Floor
Red Deer, ABT T4N 2G7
UAE
Level 5, One JLT Tower 1 - Jumeirah Lakes Towers - Dubai, United Arab Emirates
Level 17, World Trade Center, Khalifa Bin Zayed the First Street, Abu Dhabi
Level 22 , West Tower, Bahrain Financial Harbour, Manama, Bahrain
Level 22, Tornado Tower, West Bay, Doha, Qatar
PAKISTAN
3/25, Block 5, Gulshan-e-Iqbal,
Karachi, Sindh 75650
USA
CANADA
PAKISTAN
UAE
talk to us
Got an idea?
Let's get in touch!
Let's discuss your project and find out what we can do to provide value.
I am interested in discussing my ideas with you for
COPYRIGHT 2023 TEKREVOL ALL RIGHTS RESERVED.