Top 8 Apps for Lawyers And Legal Firms
Author: Saba Sohail |
February 16, 2022 - TekRevol Team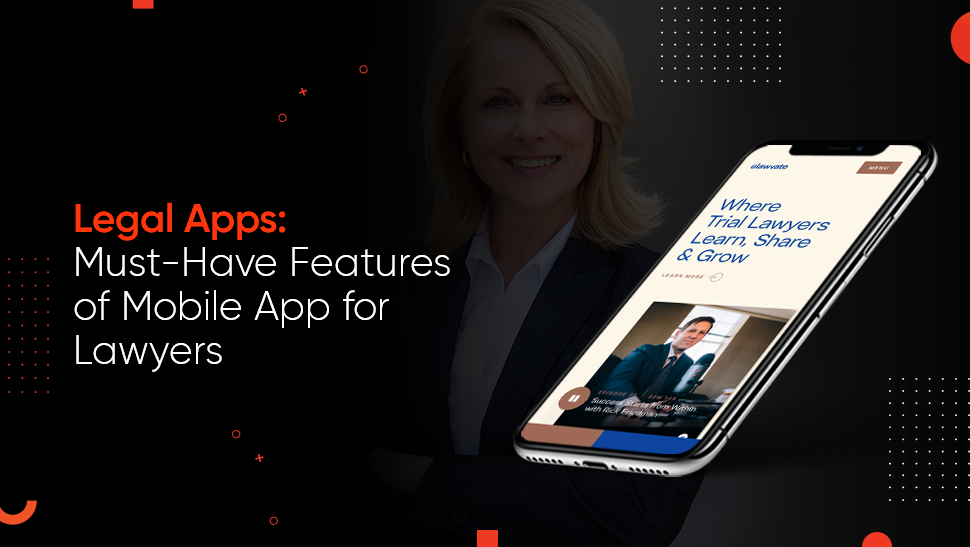 LegalLike every other profession, emerging technologies have simplified the legal profession too – especially the top trending productivity software and mobile apps for lawyers.
These mobile apps leverage cloud, Artificial Intelligence, machine learning, and big data and aim to help legal professionals manage their daily operational tasks effectively. From generating invoices and billing in real-time to securing client documents, these legal apps optimize lawyers' short-term and long-term activities.
Moreover, you don't just have to provide a platform to the lawyers to fast-track their activities. You can monetize your application by employing various strategies. There are numerous ways through which free apps can make money. So even if you don't charge your users, you can still earn.
Without further ado, here are top 8 legal apps for lawyers and small to enterprise-grade firms.
1. Clio – The Best App for Lawyers
Clio is a one-stop legal app that allows lawyers to manage their clients' details, bills, schedules, documents and appointments in a single dashboard.
It is a cloud-based legal practice app for lawyers that helps with remote management, all while keeping clients' data secure, private and still accessible.
Clio allows lawyers to track billable and non-billable hours in real-time. Lawyers can keep a pulse of clients, cases and their calendars. It has a messaging feature that helps with secure, encrypted communication between lawyers and their clients. Furthermore, legal professionals and clients can choose to e-sign important documents within the app.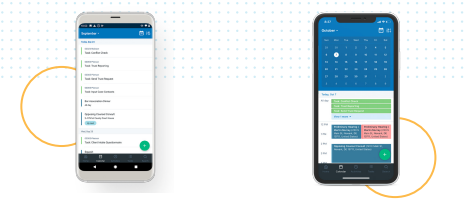 The app is currently trusted by 150,000 legal professionals, and over 60 bar associations worldwide. The billing feature eventually helps lawyers and their law firms maintain accounting books and present official invoices to the clients. Clio can be integrated with 100+ other applications including word processes and Zapier.
Clio comes with a 7-day free trial. After that, the app has 4 different packages starting from $39 per user per month. The 5th package has custom pricing fit for enterprise-grade law firms.
2.  Westlaw – Legal Research App
Westlaw is a research app for lawyers and legal professionals. The app has research endorsements from multiple journals including:
The National Law Journal
New York Law Journal
Best of the Midwest
Lawyers and legal students need Thomson Reuters Westlaw account to access the app. Westlaw is integrated with KeyCite, WestSearch Plus and Overruling Risk and so, users with subscription get exclusive access to these premium search features too.
The app has up to date information because of its endorsements and citations. Its users get exclusive access to other premium search features necessary in the legal profession. Westlaw allows users to save documents for later online and offline reading and they can later choose to save, edit, and email documents within the app.
Currently, Westlaw app is only available for iPhone and iPad and is geo-restricted to USA because of the law jurisdictions. Westlaw App has custom pricing for lawyers, legal professionals, law firms and companies planning to improve their corporate and tax law compliance.
3. Legal Cheek – Legal App for Students and Firms
Legal Cheek is an app for lawyers and other legal professionals, especially students who want to become part of the law community and stay updated on every new case law, jurisdiction change, amendments etc.
The app covers news, stories, recent and historical case laws followed by the decision ruled. It has a careers panel divided into two main sections: key deadlines calendar and paths to becoming a lawyer. Users can access list of physical and virtual law fairs. The list section of the app features firms, chambers, GDL, and Bar Courses.
While some lawyers consider Legal Cheek to be a newsletter and magazine for market insights, others, especially clients and law firms, use the website and mobile application to hire legal professionals and attorneys in their preferred jurisdiction.
The app is free to download and use and earns through sponsored advertisements.
4. Rocket Lawyer – The Complete Lawyers' App
Rocket Lawyer is a legal app for lawyers, as well as for clients and corporates. The app features legal professionals in different domains, and allows consumer-side users to book calls and appointments for legal advice. According to the website, Rocket Lawyer is trusted by around 25 million businesses, and individuals.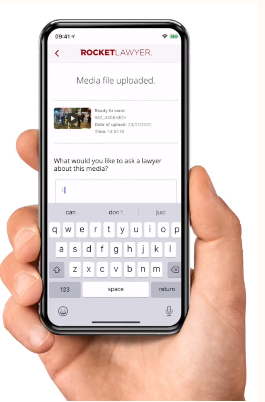 The app allows users to capture, save and secure evidence. It has e-signature features for lawyers and clients. Users can create and share legal documents within Rocket Lawyer interface.
In addition to typical features for lawyers and users, Rocket Lawyer comes with thousands of document templates including NDAs, Contractor Agreements, Business Contracts, Rental Applications, Liability Waivers, Power of Attorney and so on.
For new businesses, Rocket Lawyer has separate panels for registration of proprietorship, book keeping and taxation.
Rocket Lawyer comes with a free 7-day trial. After trial, it has custom quotes for individuals, families, businesses and lawyers with licensed fellowship.
5. FastCase – Comprehensive Legal Research Solution
FastCase is a SaaS-based software for legal professionals – with three applications under one back-end: FastCase Legal Research, Docket Alarm and NextChapter. Furthermore, FastCase platform is integrated with Clio and Lexicata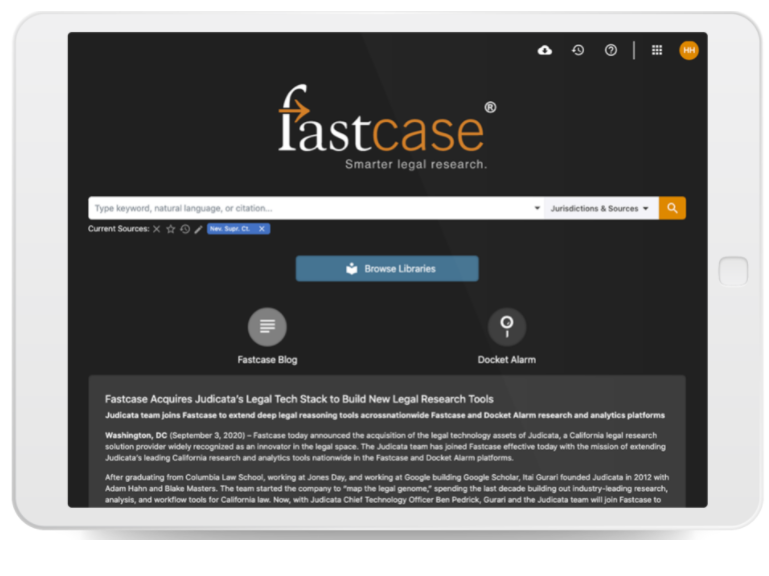 The platform has a strong database, millions of case laws and resources to help lawyers, bar associations, law firms and other legal professionals to thrive in their specific career line.
FastCase has monthly and annual payment plans starting from $65. For enterprises, FastCase's support team creates customized pricing on monthly, annual and user seat basis.
6.  Law Dojo – Learning App for Legal Professionals
Law Dojo is a law learning app for lawyers (as well as students and aspiring legal professionals) with quizzes covering 12 different categories from local driving and real estate to international laws. This is the app that makes boring legal terminologies and case laws a little fun for all aspiring legal aficionados out there.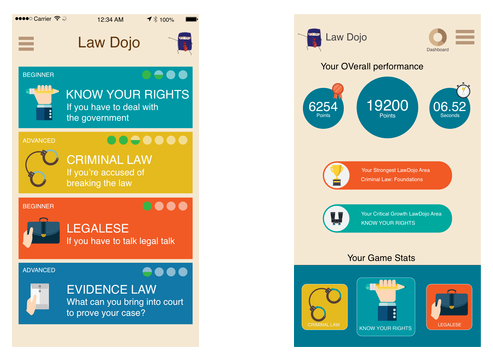 The app is an ideal learning resource for LSAT students and tests are categorized from easy to difficult levels.
7. Legal Crossing – Job Searching App for Lawyers
Legal Crossing is a dedicated job searching app for lawyers. The app has a user interface and user experience similar to a typical job posting and hiring with separate panels for head hunters and jobseekers.
Here are top 5 categories to browse lawyer jobs in Legal Crossing:
Attorney jobs
Judicial clerkships
Paralegal jobs
Summer associate jobs
Legal staff and law student jobs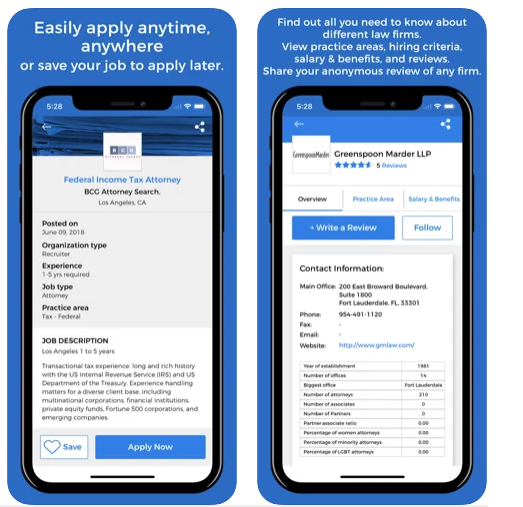 It has a comprehensive database with jobs from diverse employment websites and postings from 45+ states and 30+ countries. The ideal audience for the app is lawyers, law firms, domestic and corporate clients looking for company registration and taxation services.
The app is free to download and use and offers in-app subscription plans. The premium subscription plans start from $39.99/month with annual plan for $239/year.
8. US Supreme Court Cases – Free Legal App for Android Users
US Supreme Court Cases is more than a legal app – it is a working dictionary of traditional and non-traditional legal vocabulary as well as historical cases with their verdicts and evidence recommendations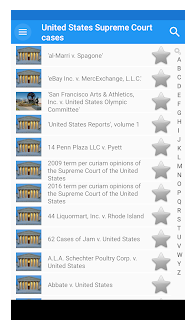 This lawyers' app works offline and is compatible with most of Android devices. The app provides a decent user interface and experience with multiple languages and modern features like advanced search, voice search, social sharing, unlimited favorites, bookmarks and note making and offline mode.
The app is free to download and use and earns via sponsored advertisements and in-app purchases.
How do legal apps make money?
Legal apps – or specifically speaking, apps for lawyers, case researches and firm management, have different revenue models and monetization strategies.
Free apps in this list earn through digital in-app purchases, advertisements or affiliate marketing (another form of advertisements where advertiser gets a percentage from sale proceeds).
Freemium apps contain ads – and legal professionals can choose to upgrade to the premium version or access advanced features after making a purchase
Paid apps require users to pay a recurring fee like a subscription or membership.
Realizing the potential of the market and how technology can revolutionize this particular field, Statista has suggested that the revenues in the legal tech startup market will reach 2.49 billion US dollars in 2025. This will be a major shift from 570 million US dollars generated in 2019.
What does this mean for appreneurs?
This means that there is no better time than now to build an app for lawyers and set it to become a successful revenue machine for a decent chunk in 2025. What's more? Appreneurs don't really have to stick to a particular revenue model and can find a mix and match.
You can choose to develop an app that is free for legal users – and earns through sponsored ads or affiliates
You can choose to charge a membership fee to legal professionals or law clients – and provide premium features that lawyers can't imagine to go without!
Wrapping Up…
All of these legal apps are meant to help lawyers and legal firms evaluate their business and financial goals and help them achieve their timelines without compromising client privacy.
Not only are these apps developed to boost their daily productivity and assist lawyers on the go, they are primed to scale the overall legal operations.
Planning to Develop a Legal App?
Tekrevol has a panel of business opportunists and developers who work together to bring some world-changing ideas to reality. Next could be yours!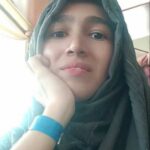 Author : Saba Sohail
Saba is all about strategic leadership and tech-led transformation. She comprehends, incubates, and iterates the idea of integrating tech-powered solutions and converts her knowledge into simple, valuable, and actionable blogs for tech leaders and businesses, much like TekRevol does with their products and solutions.
Recent Blogs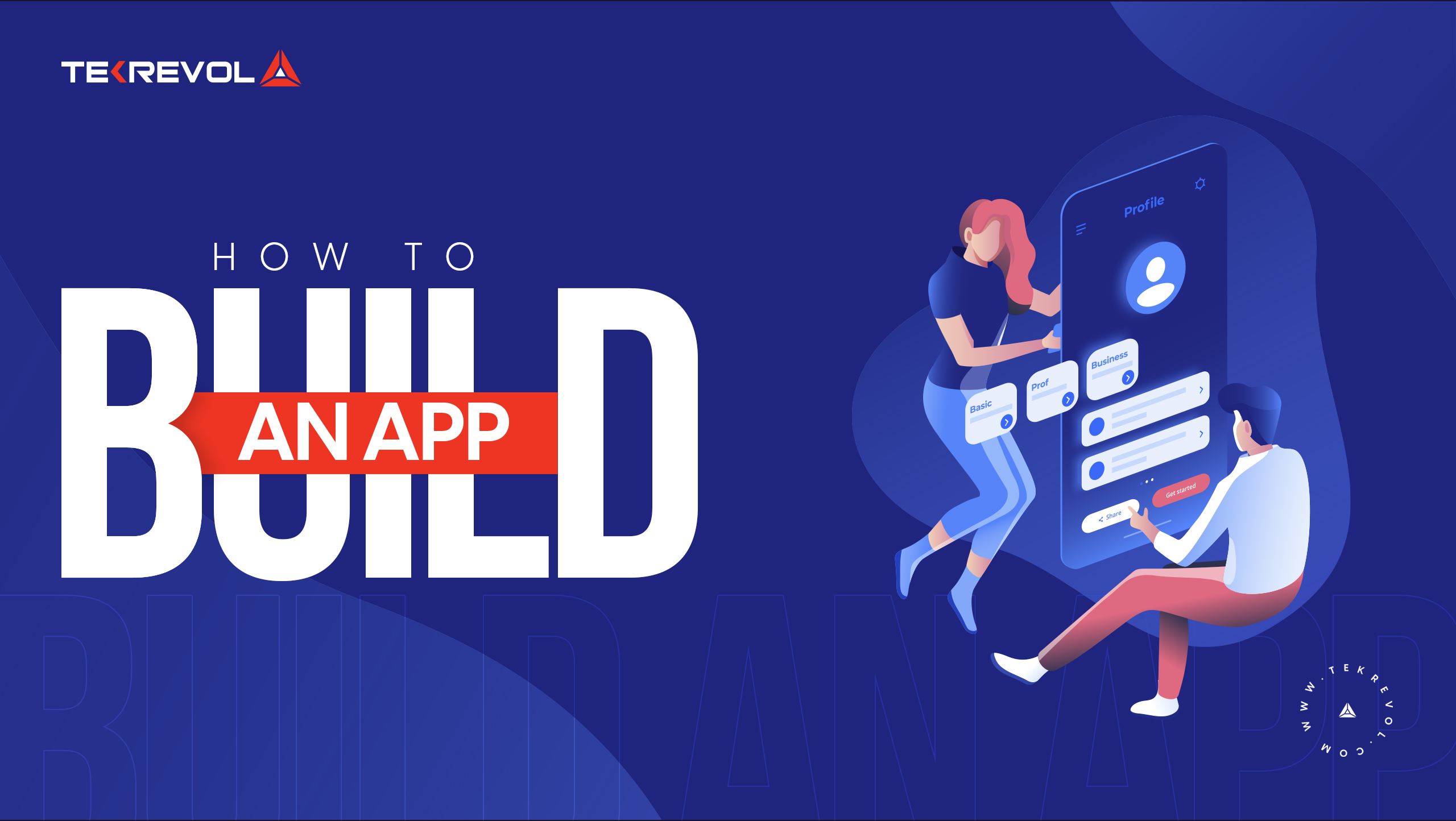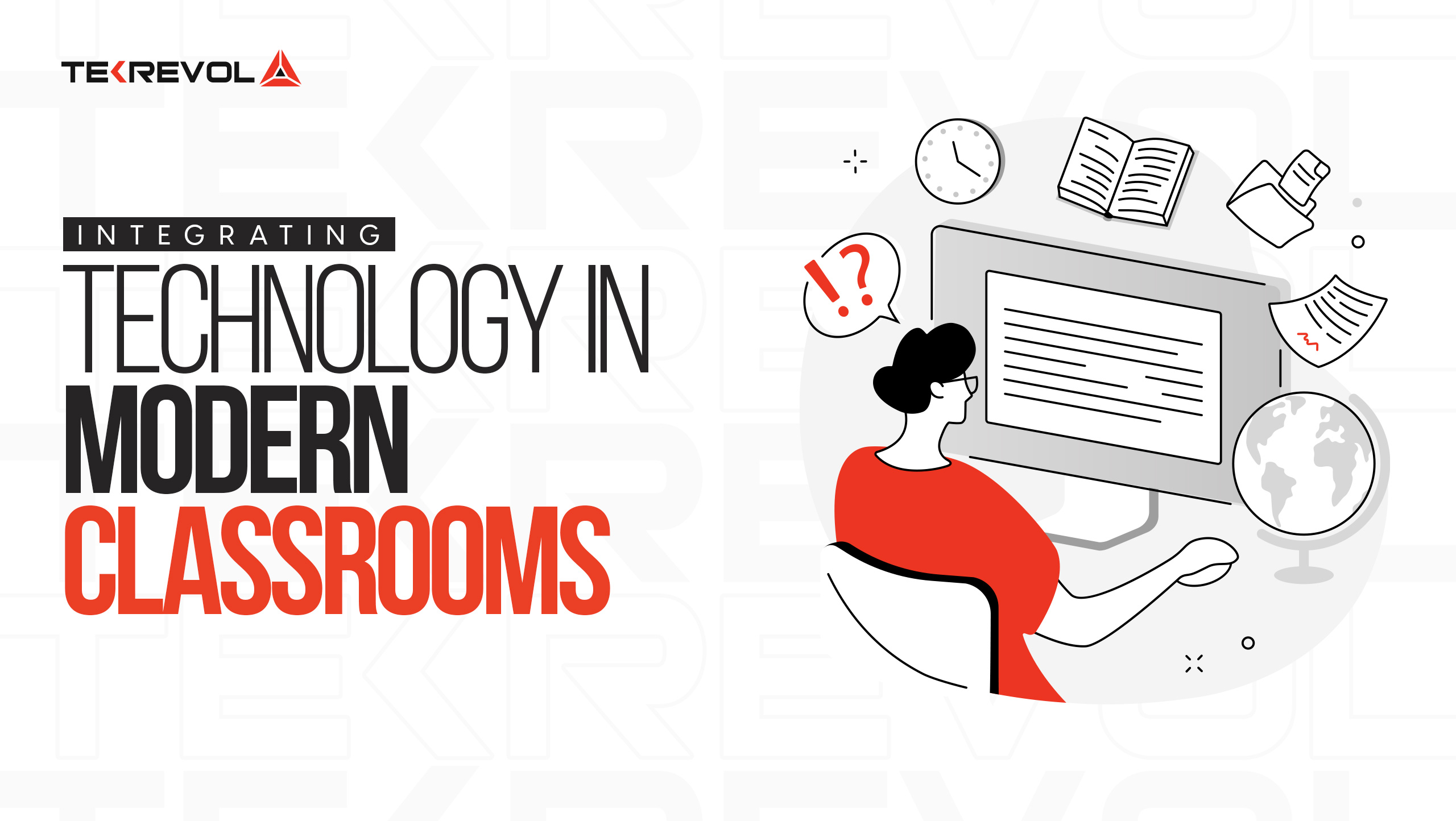 Tekrevol's Global Presence
Now expanding to multiple cities across USA, GCC region, Europe & Asia
Come meet us at a location near you!
USA
39899 Balentine Drive,
Newark, CA 94560
1301 Fannin St #2440,
Houston, TX 77002
501 E Las Olas Blvd Suite
230, Fort Lauderdale, FL
44 Tehama St, CA 94105, San Francisco
400 NW 26th St, FL 33127, Miami
740 15th St NW 8th Floor, DC 20005, Washington
CANADA
4915 54 St 3rd Floor
Red Deer, ABT T4N 2G7
UAE
Level 5, One JLT Tower 1 - Jumeirah Lakes Towers - Dubai, United Arab Emirates
Level 17, World Trade Center, Khalifa Bin Zayed the First Street, Abu Dhabi
Level 22 , West Tower, Bahrain Financial Harbour, Manama, Bahrain
Level 22, Tornado Tower, West Bay, Doha, Qatar
PAKISTAN
3/25, Block 5, Gulshan-e-Iqbal,
Karachi, Sindh 75650
USA
CANADA
PAKISTAN
UAE
talk to us
Got an idea?
Let's get in touch!
Let's discuss your project and find out what we can do to provide value.
I am interested in discussing my ideas with you for
COPYRIGHT 2023 TEKREVOL ALL RIGHTS RESERVED.