The Top 10 Best Pranking Apps
Author: Sufian |
February 24, 2021 - Tekrevol Team
Apps have been around us for quite a while now. While they're being the primary source of getting out day to day tasks done more effectively, many apps could potentially be used for having a moment of fun as well. Yup, we're talking about the prank apps.
Whether it is an iOS app development agency or an agency that offers Android app development services, there are tons of pranking app ideas they can pull off to create a fantastic prank app.
For someone who's looking for some best pranking apps, you're in luck because, in this article, we've put together a list of some cool prank apps that you can turn up at the right moment and become the star of the party.
So without further due, let's dive into our list of best prank apps.
Best Pranking Apps
Scary Prank
What could be better than recording your friends' hilarious reactions to scary pranks? Sadly, you can't have cameramen following them around to record that crazy moment. But hey! The Scary Prank is here for you.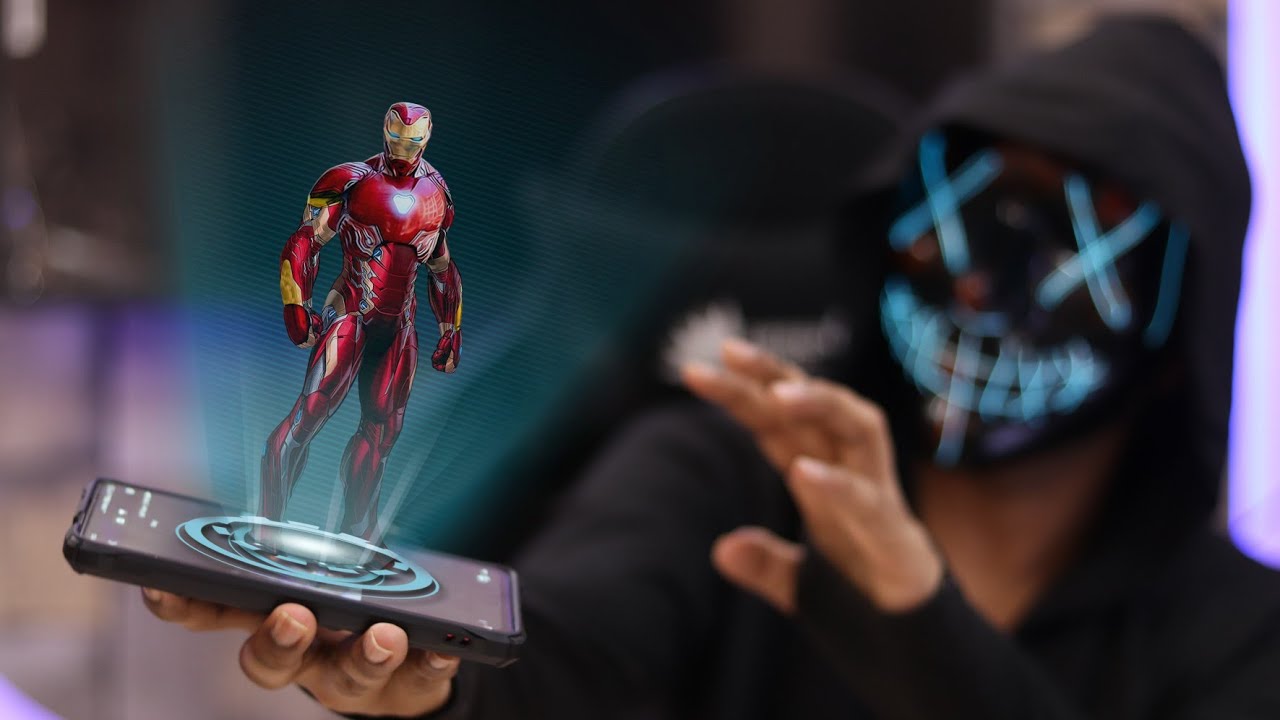 This excellent iOS-based application seems like an exciting game initially, and to your surprise, it's not easy to clear the stages. Why is that so? The game tries to grab the player's attention to the point where they get devoted to clear the scene. As soon as they clear it, the image of a scary ghost comes up, taking them off guard and scaring them to their guts.
Do you know the best part? The front camera of your smartphone is functioning to record every moment of that hilarious reaction. This fantastic app is entirely free to use, though it would be best if you're careful about your friend dropping your phone.
Broken Screen Prank
The last thing you would want to happen is your phone screen getting cracked. Imagine yourself pulling out your expensive smartphone from your pocket to see it broken –a gut-wrenching feel indeed. What if you could give this mini heart attack to your friend? Well, that's certainly possible.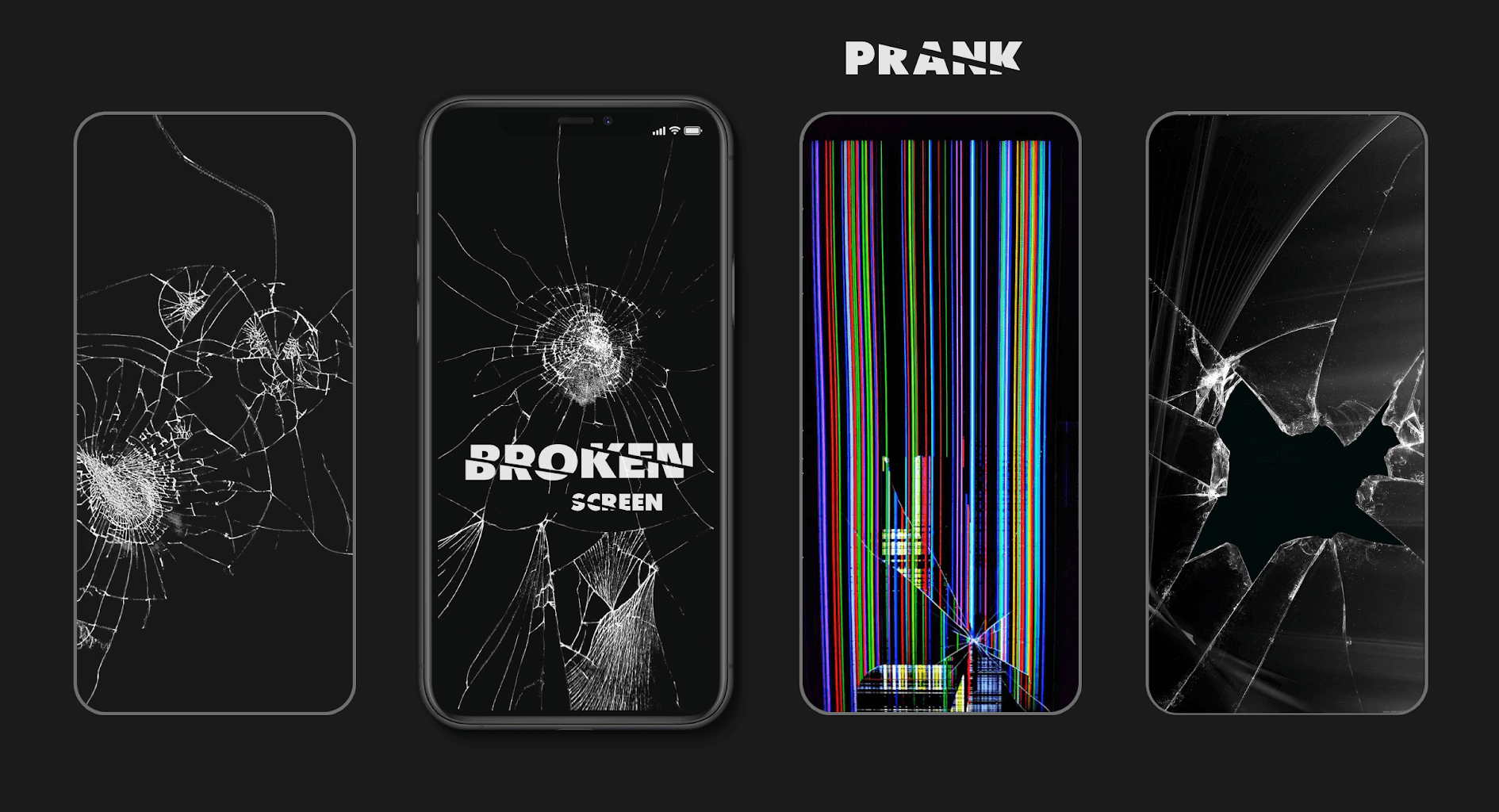 The Broken Screen Prank app on the Google Playstore has this sole purpose. The app lets you overlap scratches and cracks on any image on your smartphone, making it look like the device's screen is shattered. Do it with your friends, and you'd love their reaction.
Stun Gun Prank
If you're getting too excited, then nope, this app won't help you shock your friends like a Taser gun, but rather it would imitate it so efficiently that it can scare them to the guts.
Checkout this Prank Stun Gun on Apple Appstore. All you have to do is to boot the app and touch someone unexpectedly with your smartphone. Your phone will produce a stun gun sound and vibrate for a millisecond, convincing your friend that they've been shocked.
If you want someone to jump off their chair, this is the prank app that you need to use.
Dude, Your Car!
Guys typically do not mind scratches until they're on their car! And trust me, if you want some hilarious reactions, you shouldn't miss this one.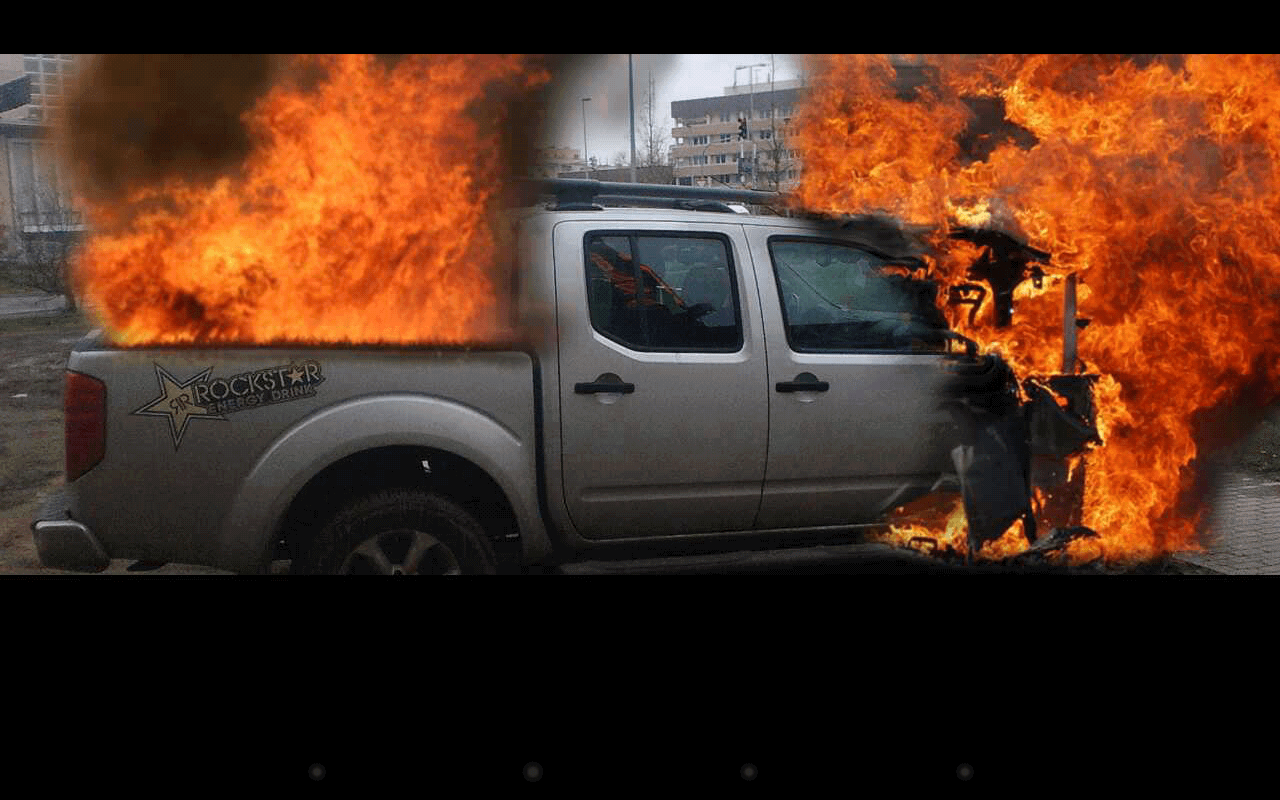 Dude, Your Car! is an iOS-based funny prank app that you can use to overlay damages like scratches and dents on cars' images. All you have to do is snap a picture of your friend's car, mark the area where you want the damage and select from different damage types like smoke, scratches, and dents. Now send this picture to your friend and wait for his reaction. You're going to scare them. Purchasing this app would only cost you as cheap as $0.99.
Ghost Lens
When talking about prank apps, we can't miss the good old scary pic prank apps that allow you to clone your ghost face in images and videos. If you're looking for such apps, Ghost Lens might be your best pick.
The app works in a simple way. All it does is takes two different photos or videos and layers them together, with one being translucent and ghostly type, ultimately making it look like there's a ghost lurking in your video or image.
Ghost lens is perhaps one of the top scare your friends app that you can use to convince your friends that ghosts exist!
Smart IR Remote
Remember when you used to have IR blasters mounted on our smartphones? Well, that was a great utility and a convenient feature. But did you know it could even be used to prank your friends or flatmates? Well, that's right. There are IR remote apps that you can use to frighten your friends to bits.
The android-based Smart IR Remote app works as your TV remote. You can use this app to switch different channels of the TV while sitting in the other room. What could be more awful than your friend watching TV that is switching channels on itself? Moreover, you can use such apps even to control your AC.
Install this app and spook your friend to check out their frightened reactions.
Police Siren
When was the last time you saw police lights flashing through your rearview mirror? You must have thought of all the things you might have done to get pulled over by the cops.
Imagine that doing with your friend as a prank, you'd drop their stomachs. Police Siren is an android-based prank app that you can use to prank your friends cruelly. All you have to do is to toggle on the siren while your friend drives the car, and you'll freak them out.
iFart
We're creating the top pranking apps list, and you expect us to miss out on farting prank apps? That's utterly impossible.
As gross as it may sound, farts are funny, especially when you can use them to embarrass your friends or colleagues. Here's the deal – you can't ignore this app if you need a good laugh. iFart is an iOS-based prank app with some hilarious features. One great example is the Sneak Attack feature, which technically allows you to set a fart timer.
Download this app, set a fart timer, put the phone near your colleague, and leave the area. The next thing you'll witness is a sweet fart embarrassing your colleague in front of the entire office staff – indeed a cruel prank.
But hey! That's not all. The app even has a feature called "record a fart," which lets you, well, you know the rest. Stay gassy!
Note that this excellent prank app doesn't come for free; it would cost you $1.99.
Fake Caller ID
We often counter weird and awkward situations that we feel like escaping. Let's take a boring date as an example. An emergency call in such cases is perhaps the best thing you could wish for. Thankfully, we've got some awesome apps for that today.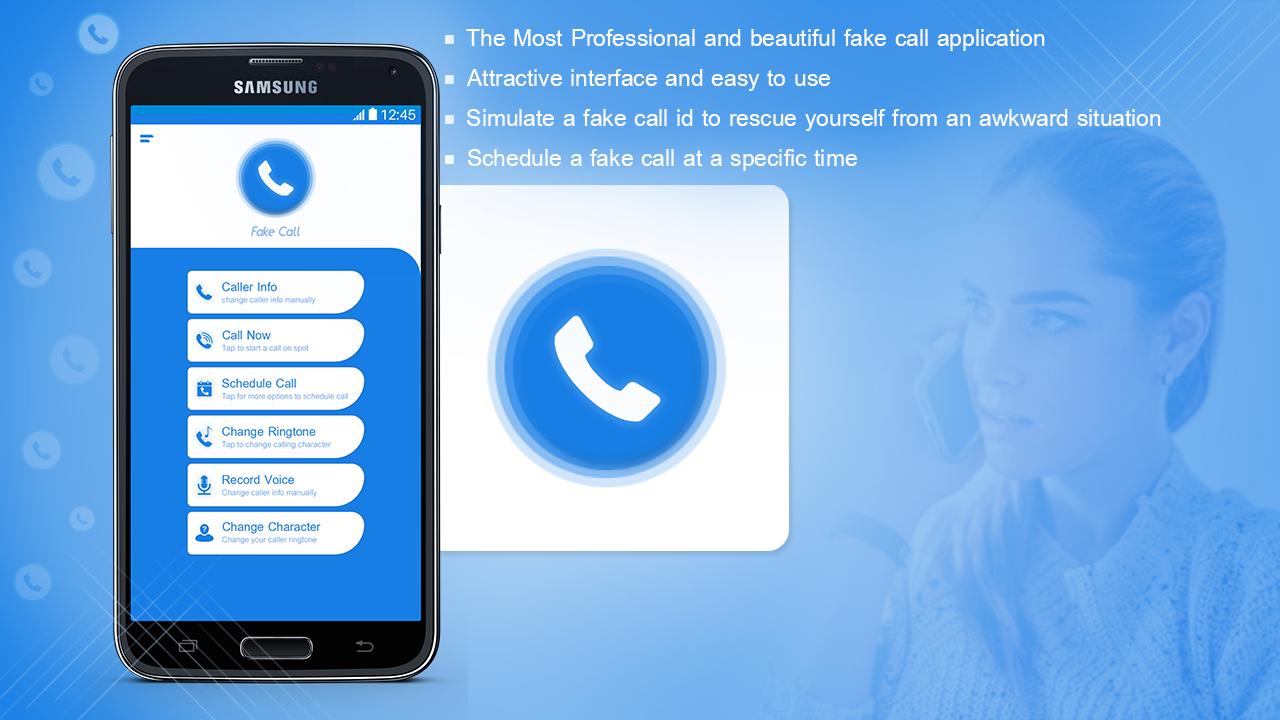 One great app is the Android-based fake calling app called Fake Caller ID. All you have to do here is set up a fake call with the desired name, wait for it to ring, and congrats! You found your way out of the boring family gathering. To your surprise, this app is entirely free to use.
Text Replacement (Settings)
Unlike the other apps mentioned above in this list, this is not an app that you can potentially download, but your smartphone's default Settings app itself. You might have never heard that before, but if you're able to find this function on your phone, then you're certainly about to have fun.
Here's how you can access text replacement.
Go to the settings app
Look for the "General" menu and tap on that.
Now go to the "Keyboard" settings and find "Text Replacement."
While this may not work for every smartphone out there, it will work on most of them, especially Android-based smartphones.
Once you find "Text Replacement," you can swap your friend's commonly used words to anything you want, ultimately creating hilarious conversations. Trust me. This will be the best one so far as nobody would expect a prank coming up from their smartphone.
That's All, Folks
So there you go, these were the top 10 pranking apps. Now go out and leverage these apps to pull off some hilarious pranks and have some real fun.
Author : Sufian
Writing in Days, watching Barca play at nights. Made out of Sarcasm, Vine, and Everything Nice. A Content and Inbound Marketing Specialist, currently working for Tekrevol. He specializes in search engine marketing and online reputation management, having managed online marketing campaigns for clients from large enterprises to small businesses.
Recent Blogs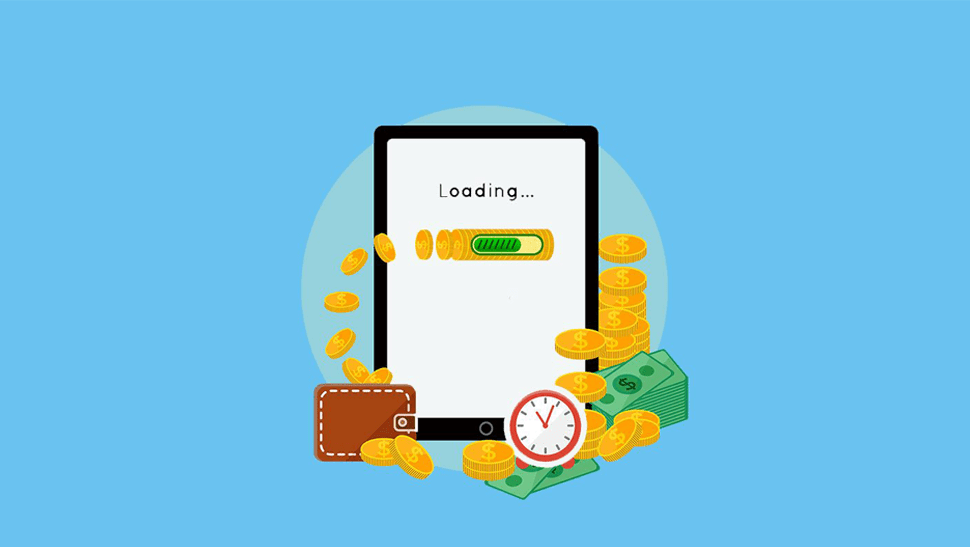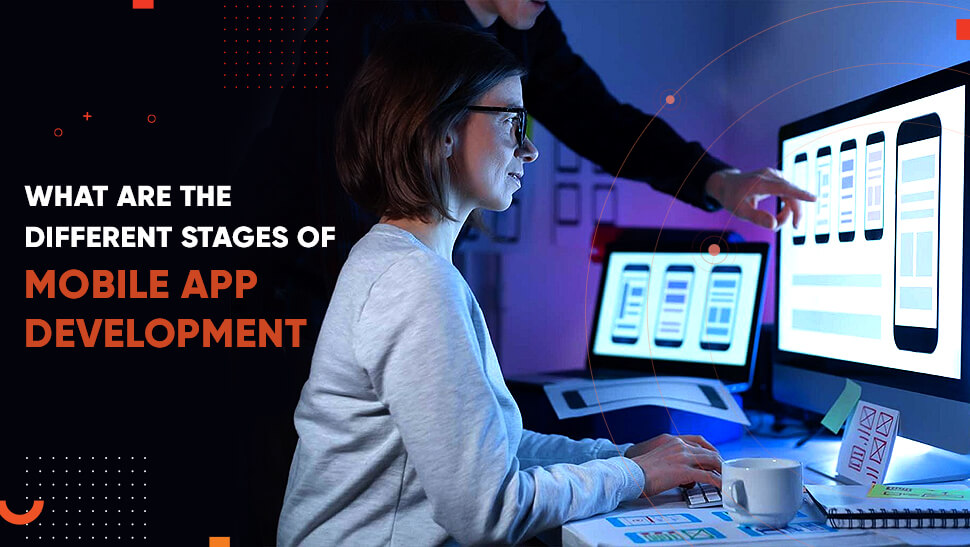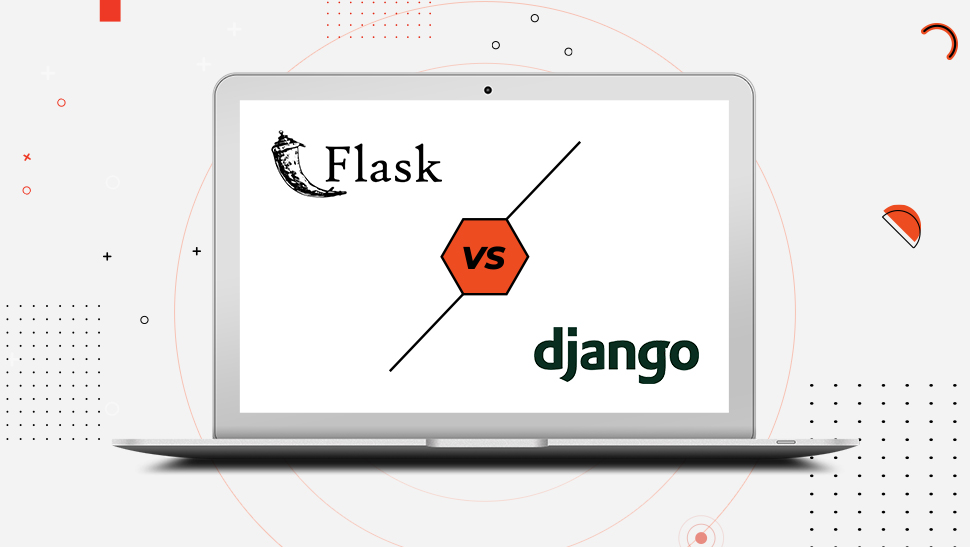 Tekrevol's Global Presence
Now expanding to multiple cities across USA, MENA region, Europe & Asia
Come meet us at a location near you!
USA
39899 Balentine Drive,
Newark, CA 94560
1301 Fannin St #2440,
Houston, TX 77002
501 E Las Olas Blvd Suite
230, Fort Lauderdale, FL
44 Tehama St, CA 94105, San Francisco
400 NW 26th St, FL 33127, Miami
740 15th St NW 8th Floor, DC 20005, Washington
CANADA
4915 54 St 3rd Floor
Red Deer, ABT T4N 2G7
DUBAI
R5 Retail Level, Cluster R, Jumeirah Lakes Towers,Dubai
PAKISTAN
3/25, Block 5, Gulshan-e-Iqbal,
Karachi, Sindh 75650
USA
CANADA
PAKISTAN
DUBAI
talk to us
Got an idea?
Let's get in touch!
Let's discuss your project and find out what we can do to provide value.
I am interested in discussing my ideas with you for
COPYRIGHT 2021 TEKREVOL ALL RIGHTS RESERVED.