Top 10 Apple App Store Categories
Author: SUNAINA KAKREJA |
January 29, 2020 - TekRevol Team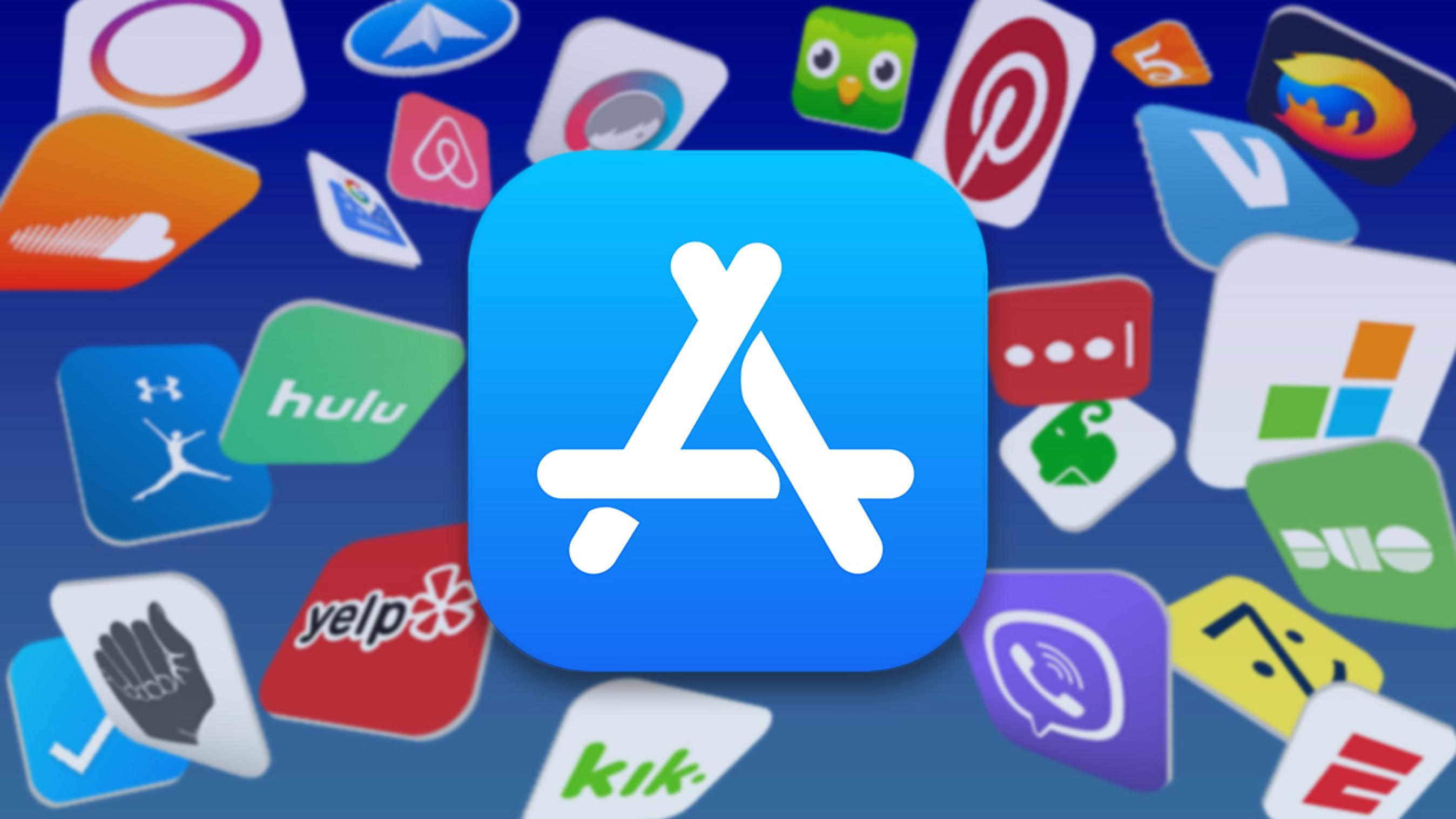 The process of choosing the right category to feature your app in on the iTunes store should be done before you initiate your app development process.
This is necessary because each category has its own specifics and strategies that should form the framework for your iPhone app. However, most businesses are not that well informed on the major categories prevalent on the app store, making it difficult for them to make the right choice.
Understanding app categories is also one of the most integral factors that will affect your App Store Optimization strategy. Your app's success depends on opting for the right one, as it will impact issues like app discoverability and engagement by towing the line for the right kind of audience.
This is a crucial step that you should certainly ponder over, especially when you are opting for custom iPhone app development, as this requires a high amount of resources to get through and they can end up wasted if every element in your strategy is not aligned.
This decision will impact the success of your app in terms of its discoverability for potential users.
The App Store iOS 11 segments apps between 24 categories in the App Tab, as presented in the table above, and the Games Tab is further divided into 19 subcategories, including action, adventure, puzzle, racing, board, card, family, strategy, sports, and more.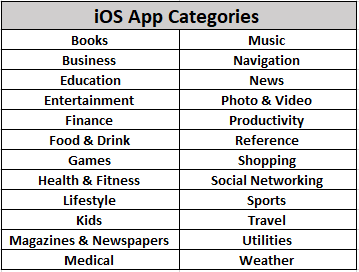 Most popular App Store categories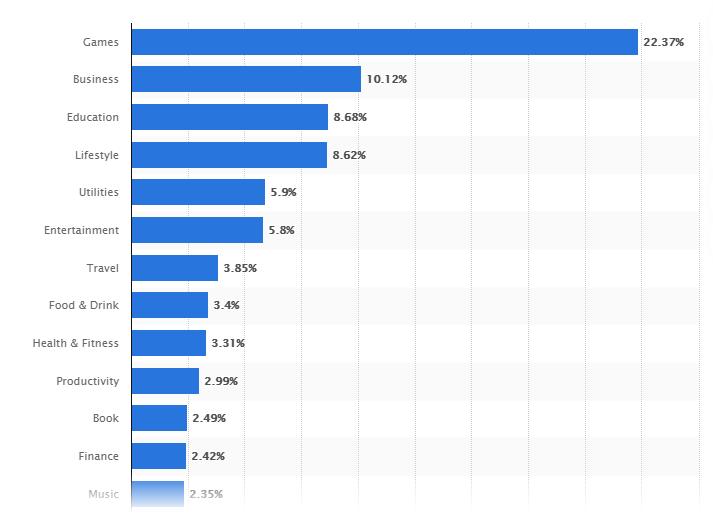 Source: Statista
These are the top ten Apple App Store Categories in November 2019, segmented by the share of available apps.
Mobile gaming continues to rule the roost in the app category as per the latest figures and the trends are highly encouraging even for the future.
A study says about 62% of people download a game on their smartphone within the first week of buying it.
Registering a strong 10% increase, mobile game revenue increased from $30.1 billion to $33.2 billion, as seen in the latest figures provided by Sensor Tower. This makes the gaming category a highly lucrative category to target for those looking to secure a high amount of ROI from their app development.
In addition, with a share of 10.12% active mobile apps, business apps were the second-most popular App Store category. However, this may vary with the primary goal of creating a particular app, but finding out the most popular app category in your choice of the operating system can also help you choose the right category for your app.
Categories of Apps
The Apple App Store has a total of 24 app categories as compared to the Google Play Store, which currently has 33 categories overall of apps. However, not all app categories are equally successful. According to the latest figures on app categories for November 2019 by Statista, just 9 categories on the Apple App Store have managed to gain higher than a 3% user share. This means that there are 15 categories of apps on the Apple App Store that hold less than 3% of overall user share.
By looking at these figures, one can easily understand what users primarily use the apps. Gaming is one of the favorite app uses, followed closely by business activities, educational purposes, entertainment, traveling purposes, running errands and important daily tasks, and working on their health and fitness.
Gaming apps also churn in the highest revenue among all apps on the Apple App Store Categories.
The latest figures for the Apple App Store's highest-earning apps for March 2020 revealed that Tinder was the top revenue-generating app on the store, with $36.14 million dollars in revenue. Out of the next nine, seven are gaming apps. Among them, the top-earning app is PUBG Jedi Survival with an Apple App store revenue of $31.74 million dollars.
So if you want to know how much money does an app makes, then these are the best figures to guide you. Investing in gaming apps on the Apple App Store is definitely one of the safest options right now as figures indicate.
Here's an overview of the top Apple App Categories:
Gaming Apps
Among all the different app categories, gaming apps is by far the most popular category. Nearly 25% of all apps in the Apple App store are gaming apps.
This shouldn't come off as a major surprise to you given the massive popularity of gaming apps like PUBG Mobile and Clash of Clans worldwide. According to research, the average time spent by users on gaming apps is also likely to see an upward trend in the times to come.
The gaming app category is highly active and majorly successful. App developers from across the world continue to invest their finances and expertise into building even better, newer games to join in on this highly lucrative app category.
The gaming apps category is by far, the most profitable and ROI oriented app category on the Apple App Store right now. To understand the massive popularity of games over all else, you need to know that they offer users an unmatched adrenaline rush, a compelling storyline, high definition graphics and personal achievements to top it off.
Some Top Game Apps From Apple App Store:
Jedi Survival PUBG Mobile
Clash of Clans
King of Glory
Monster Strike
Candy Crush Saga
Business Apps
The second most popular app category, business apps have a 10.12% share of the Apple App Store. Recent advancements in technology have allowed smartphones to become adept at handling a wide list of tasks that are highly complex, thereby allowing the number of value users can derive from business apps.
The business app category has all types of apps to help users in their overall business-related tasks. From sending and organizing emails to managing task progress to even scheduling buying and booking of necessary items, these apps can do it all.
The business app category has two distinct types of apps. The first type holds apps which you can use for B2B purposes or managing office-related tasks. The second app type has value for users in the personal sphere as they allow them to perform tasks like managing personal productivity, making personal budgets, etc.
So whether you want to recruit a new employee for your firm, look for a video animation agency for your next project or even procure necessary stationery items for your office supplies, there is an app in this category that can help you do all that with just a few simple taps.
Some Top Business Apps From Apple App Store:
Square Register – Point of Sale
Freshbooks
Dropbox
Spark
Zoom Cloud Meetings
Educational Apps
Unlike other categories on this list, educational apps do not contain a single, particular type of content. Educational apps can be game-based quiz apps or even an app that provides you with Ted Talks. But the main point here is that these apps promote self-education most of the time and since a lot of people are interested in them, educational apps round up the top three categories on the Apple App Store.
Educational apps can be used by a wide variety of audiences. Out of class learning, kid's educational game apps, organizers for teachers are some of the most important types of apps in this category.
Some Top Educational Apps From Apple App Store:
Google Classroom
ClassDojo
Duolingo
Photomath
Quizlet
Lifestyle Apps
This category can be said to include all those apps that promote diverse human activities or other interests. Automated text message handling apps, weight loss apps, fashion, and wardrobe management apps are some of the "types of apps" you can find in this category. However, quite surprisingly, the apps in this category often get the most technical innovations, since the problems these apps solve are often of a very complex nature.
Some Top Lifestyle Apps From Apple App Store:
Tinder
Amazon Alexa
Zillow
Google Home
Bumble
Entertainment Apps
You would've expected this app category to be somewhere around the top since these apps are now our primary source of entertainment. But, that's not the case as this app category is used quite sparingly as compared to game or business apps.
The apps you will primarily find in this category offer you options to stream video, chat with friends through text or video, etc. From Instagram to Facebook to Netflix, all of these apps fall into the entertainment category.
The main reason for the popularity of most of the apps in this category is the way they create a sense of dependency. Drawing some of the highest levels of engagement, app users are always trying to check for new notifications and updates on what's going on in their social circle.
One thing is for sure, you will never get bored of these apps and they are among the most unlikely candidates for deletion whenever you are cleaning your iPhone up.
Some Top Entertainment Apps From Apple App Store:
Netflix
Disney+
Amazon Prime Video
YouTube
NBC
Utility Apps
These apps are often used the most by all of us, but they are often characterized by the shortest user session times. You just open them up to get some sort of a task done and then move on with your life's activities. This app category is among the most popular app categories on the Apple App store and this is a testament to the fact of just how invaluable these apps are and how much practical use they offer us. From the flashlight apps on your phone to Speed Test apps, all are examples of utility apps.
Some Top Utility Apps From Apple App Store:
Bitmoji
Flashlight
BillGuard
QR Reader
Speed test
Travel Apps
This app category can perhaps be the most easily defined as it just offers a single type of service i.e. to make travel easy. From translation assistant apps to ride-hailing apps to even apps that offer you interactive apps, travel apps have transformed the way we travel in our cities and across countries.
Some Top Travel Apps From Apple App Store:
Uber
Lyft
AirBnB
Emirates App
Google Maps
Food & Drink Apps:
Apps in this category are what has revolutionized the "eat at home" or "food delivery models". Uber Eats is one of the best examples of how valuable these apps are at allowing us to get food delivered to us anywhere, know about the best restaurants in an area, read food reviews and handle dining reservations. And since most of us live to eat, this app category remains among the most popular ones on the Apple App Store.
Some Top Food And Drink Apps From Apple App Store:
UberEats
Yelp
Instacart
Grubhub
DoorDash
Health & Fitness Apps:
Allowing you to maintain that "Instagrammable" body, the health and fitness app category on the Apple App store contains tons of apps through which you can literally run your very own fitness regimen. Tracking your calorie intake, providing you with online training sessions, and helping you meditate are some of the best known purposes of the apps in this category.
This is currently on the lowest rung in the popularity ladder of app categories on the Apple App store but with more of us becoming fitness conscious by the day, these current figures are surely set to rise.
Some Top Health And Fitness Apps From Apple App Store:
MyFitnessPal
Flo Period Tracker
Calm
Nike Training Club
FitBit
How to choose the right App Store category
An uninformed decision when choosing the category can spell trouble for you down the road. That's because each category has it's own specifics and ROI figures that you must take into account in order to formulate a proper strategy for it.
Hence, your iPhone app development team must guide you to pick the correct category for your app, because an uninformed decision may make the app invisible for its intended users who are looking for similar apps via app stores.
Let's have a look at some tips that can be a big help in choosing the right App Store category for your iPhone app.
Understand your customer's needs
How your users perceive the app instead of what you think your app is the right approach to take when determining the right category to feature your app in. Once you understand how people use your app and what problems the app solves, the correct app category will become evident to you.
However, how people use your app may change over time. Hence, it is necessary to follow up with your app's progress and understand the changing perspective of your users.
For example, initially, Instagram was created to be a photograph sharing platform, but today it is switched to one of the most popular social media networking sites.
Look for relevance
Deciding your app category should be a more intuitive process because it will lead you to the most relevant category to your app. Nobody likes to be misled, so make sure your app lives up to what the category promises.
Users usually look for an app within a specific category using common keywords that represent their intent of use. Keywords are very crucial for the visibility of the app and if done correctly, it can profoundly impact your app downloads. Hence, make sure the functionality of your app and the keyword you use match the primary category you choose for your app.
Take account of the competition
If you have shortlisted between two choices of categories, then the best way to pick one is to predict your potential ranking in each category by comparing the competition in each category.
If you think competition is very high in one category and it will be a bit easier to become one of the top-performing apps in the other category, then you should pick the latter option.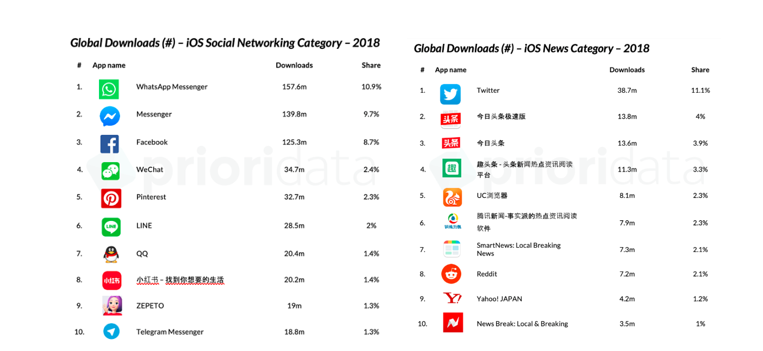 Source: Priori Data
In 2018, Twitter came under the News category. This enabled the company to make it first in the top ten list. If it had chosen the Social Networking category, it would have only been able to reach 4th or 5th in the top ten list. At times the competition in the category makes the decision for you.
Wrap up
The mobile app industry is constantly fluctuating, which sometimes means you may have to rethink and change your app category as a result of changing market dynamics. Whether your alternative app category is performing better than yours or if the people prefer a different use of your app than what you expected, it is always a good idea to revisit your strategy. Analyzing the competitors' and your app's performance will help you better understand how the market is changing and how it impacts your app's overall success to make the necessary adjustments.

Author : SUNAINA KAKREJA
Sunaina Kakreja is a creative content writer and digital marketer at TekRevol. She works closely with B2C and B2B businesses providing blog writing, video script writing, ghostwriting, copywriting and social media marketing services.
Recent Blogs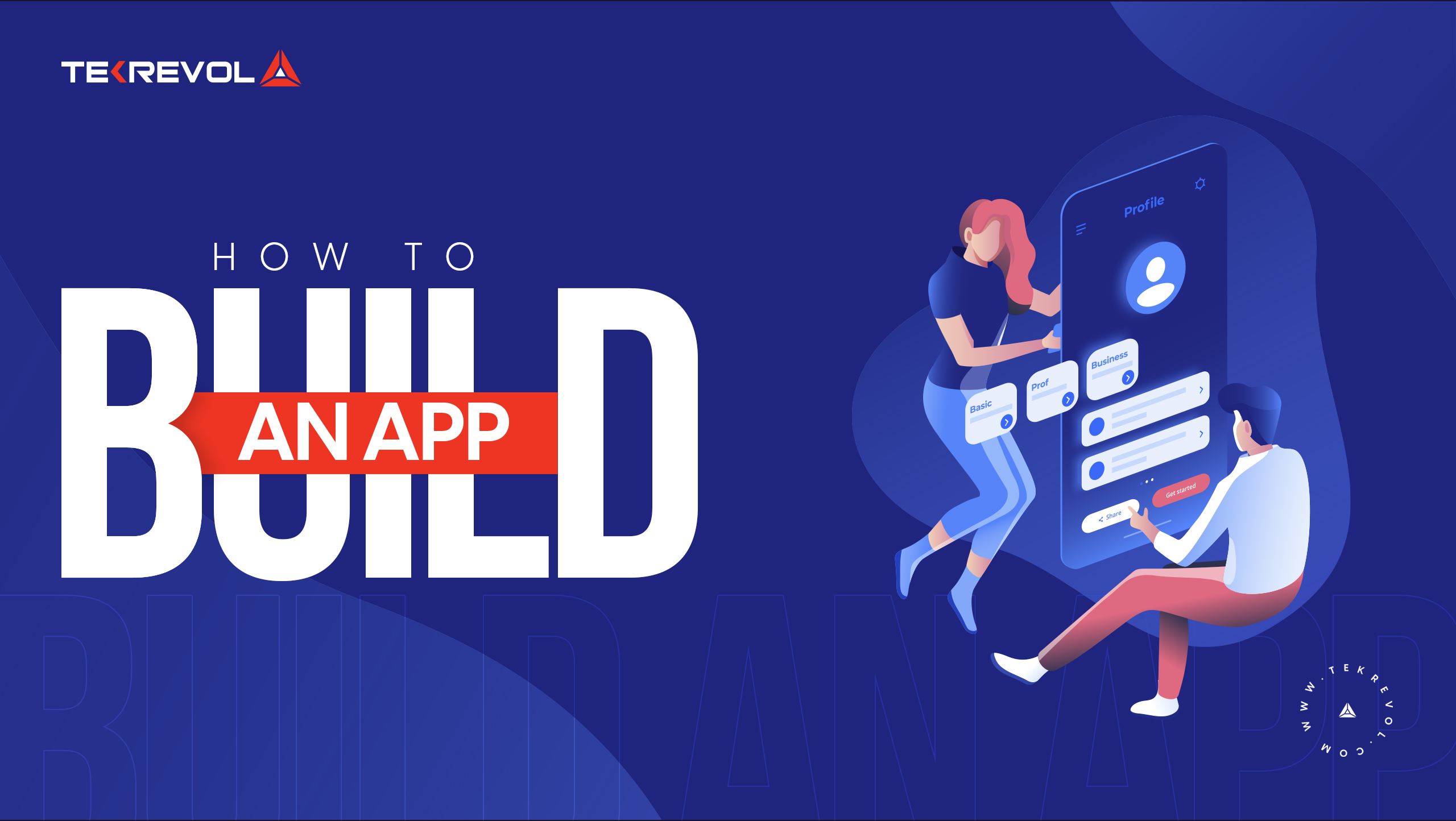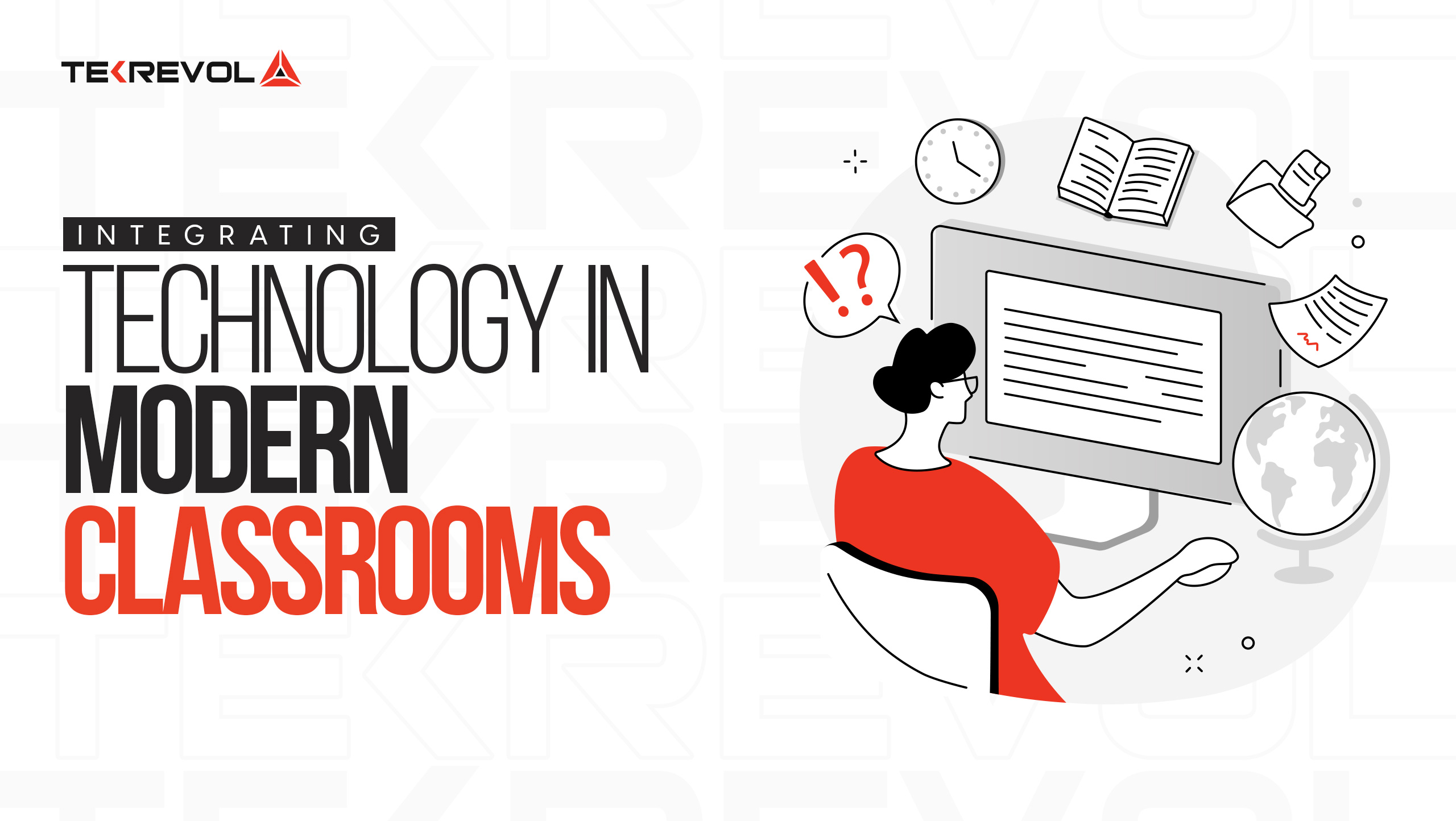 Tekrevol's Global Presence
Now expanding to multiple cities across USA, GCC region, Europe & Asia
Come meet us at a location near you!
USA
39899 Balentine Drive,
Newark, CA 94560
1301 Fannin St #2440,
Houston, TX 77002
501 E Las Olas Blvd Suite
230, Fort Lauderdale, FL
44 Tehama St, CA 94105, San Francisco
400 NW 26th St, FL 33127, Miami
740 15th St NW 8th Floor, DC 20005, Washington
CANADA
4915 54 St 3rd Floor
Red Deer, ABT T4N 2G7
UAE
Level 5, One JLT Tower 1 - Jumeirah Lakes Towers - Dubai, United Arab Emirates
Level 17, World Trade Center, Khalifa Bin Zayed the First Street, Abu Dhabi
Level 22 , West Tower, Bahrain Financial Harbour, Manama, Bahrain
Level 22, Tornado Tower, West Bay, Doha, Qatar
PAKISTAN
3/25, Block 5, Gulshan-e-Iqbal,
Karachi, Sindh 75650
USA
CANADA
PAKISTAN
UAE
talk to us
Got an idea?
Let's get in touch!
Let's discuss your project and find out what we can do to provide value.
I am interested in discussing my ideas with you for
COPYRIGHT 2023 TEKREVOL ALL RIGHTS RESERVED.