TekRevol – Partner Spotlight
Author: Tekrevol |
October 10, 2022 -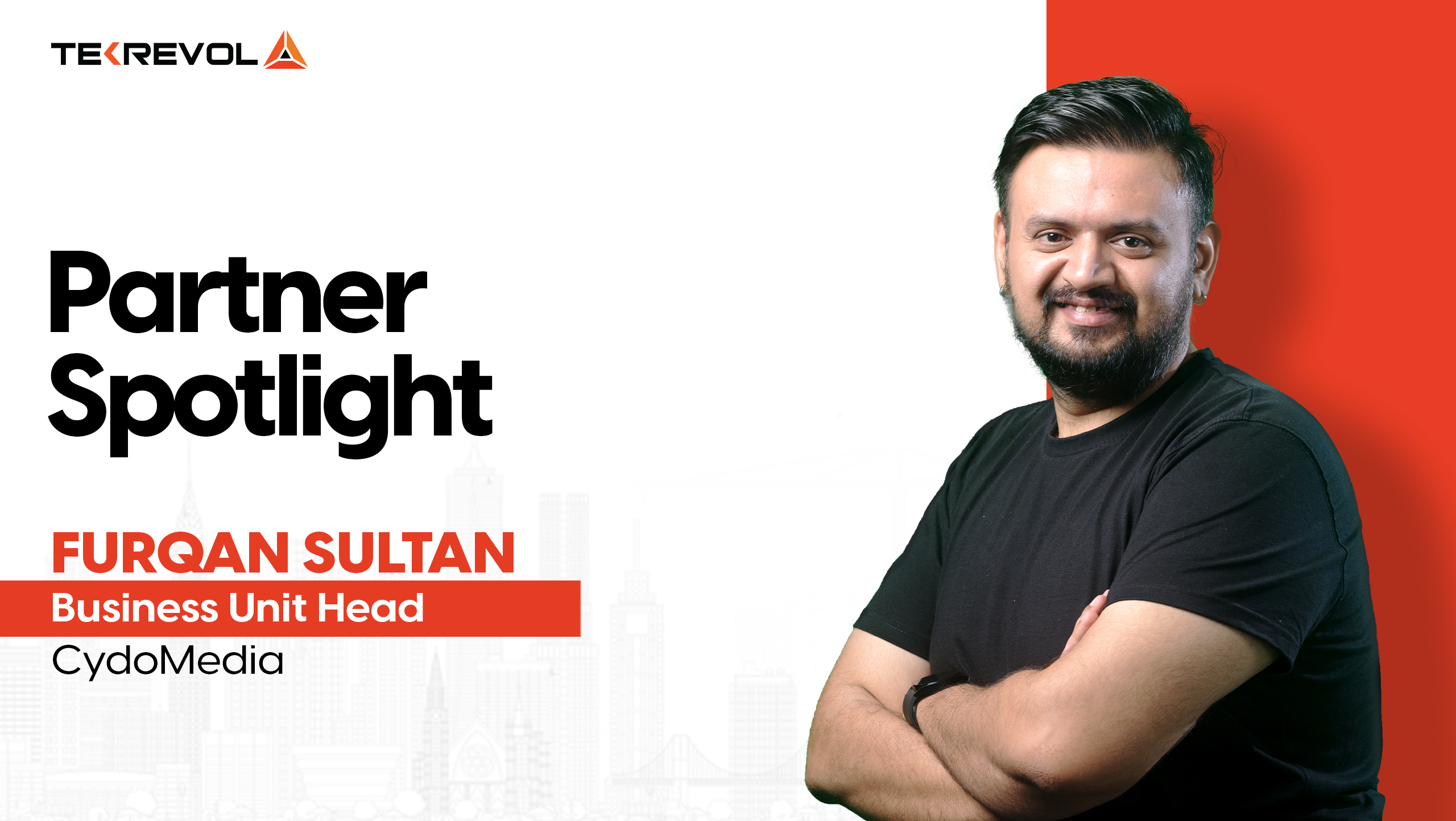 1. What does success mean to you?
Success is a subjective word that has a different meaning for everyone. For me, success is all about making this world a better place and emerging as a better individual with every step of growth.
2. How does team collaboration look like in CydoMedia?
I am super proud to lead a team of highly skilled and experienced professionals in their respective domains. The collaboration between the teams of Cydomedia is as seamless as it can be. I love to see and lead a structured hierarchy that allows us to excel in every project with deep and flawless integration throughout Cydomedia.
3. What are the values of CydoMedia?
The values of Cydomedia are Originality, determination, zeal, and transparency. All of our operations revolve around these values allowing us to create exceptional results that give extreme value to clients.
4. What do you think is the most important aspect of running a successful business?
The most essential part of running any sort of business is to stick to the basics and make sure that the whole team is on one page. I have seen teams crumble and confused about the direction of achieving success, and to me, the most important part is to align the vision of the company with each employee's goal. Once you can lead a team that has a clear vision, you can achieve every milestone and overcome every challenge dominantly.
5. What do you see as the biggest opportunities for growth within the technology industry?
The technological sector is vast and has a lot of opportunities for every business to grow. The biggest opportunity is to leverage the newest technology and target the globe instead of a specific region.
6. What is your daily routine like?
My daily routine is all about hustling and grinding. I have been following the same routine for more than 5-6 years, but I never get enough of it. Me being a night owl sleeps at 7 or 8 in the morning and then wake up around 4 in the afternoon.
Once I wake up, the first thing I need is my coffee to get into the grove of the day. I check my phone while having my coffee to get my daily dose of updates and news. Afterward, I do some stretching and light exercises to keep myself fit mentally and physically.
Once I reach the office around 8, the first thing I do is to get updates from my team while puffing my pod. Moving forward, I sit down with my team to align the daily goals and start working on them. I love to meet people every day and discuss our growth to find new ways of doing things. I eat dinner with my colleagues, which is always a fun break as we discuss the latest news and trends. Before signing off, I make a list of all the things that my team and I achieved throughout the day and get home to have a good sleep so that I can repeat the same exciting routine again.
7. What are some of the biggest challenges your team has faced?
The biggest challenge that we faced up till now was sure during the global pandemic. We were just getting the recognition and acknowledgment that we deserved in a very short span when the global outbreak hit us.
It was surely difficult for us to get up and run but with ambition and strive to overcome this drastic challenge, I am super proud of my team as we did exceptionally well during the pandemic despite working from home and maintaining the COVID protocols.
8. What are your long-term goals for CydoMedia?
Cydomedia has been evolving exponentially, and we are glad to achieve our set milestones every month. The long-term goal of Cydomedia is to be the first name that pops up in every consumer's mind regarding custom web design. Moreover, we aim to be in the INC 5000. and bag in around $1M revenue in booked sales by the end of 2023.
9. How has your experience been with TekRevol?
TekRevol is more than a company to me. The encouragement that TekRevol gives to every employee is exceptional. I, as a part of TekRevol, always look forward to bringing out the best from employees and creating solutions that can provide maximum value to clients. There is a lot to love about TekRevol, and I can never put it into words.
10. Any advice for new entrepreneurs?
Entrepreneurs nowadays are very impatient and don't carry a vision with them. My advice to every entrepreneur out there is to be patient and create goals that they can pursue.
With a vision in your head, you can conquer the world but always remember those good things don't come easy. Thus, you have to struggle and hustle for the rest of your life to emerge as a better individual and achieve new heights of success every single day.
Recent Blogs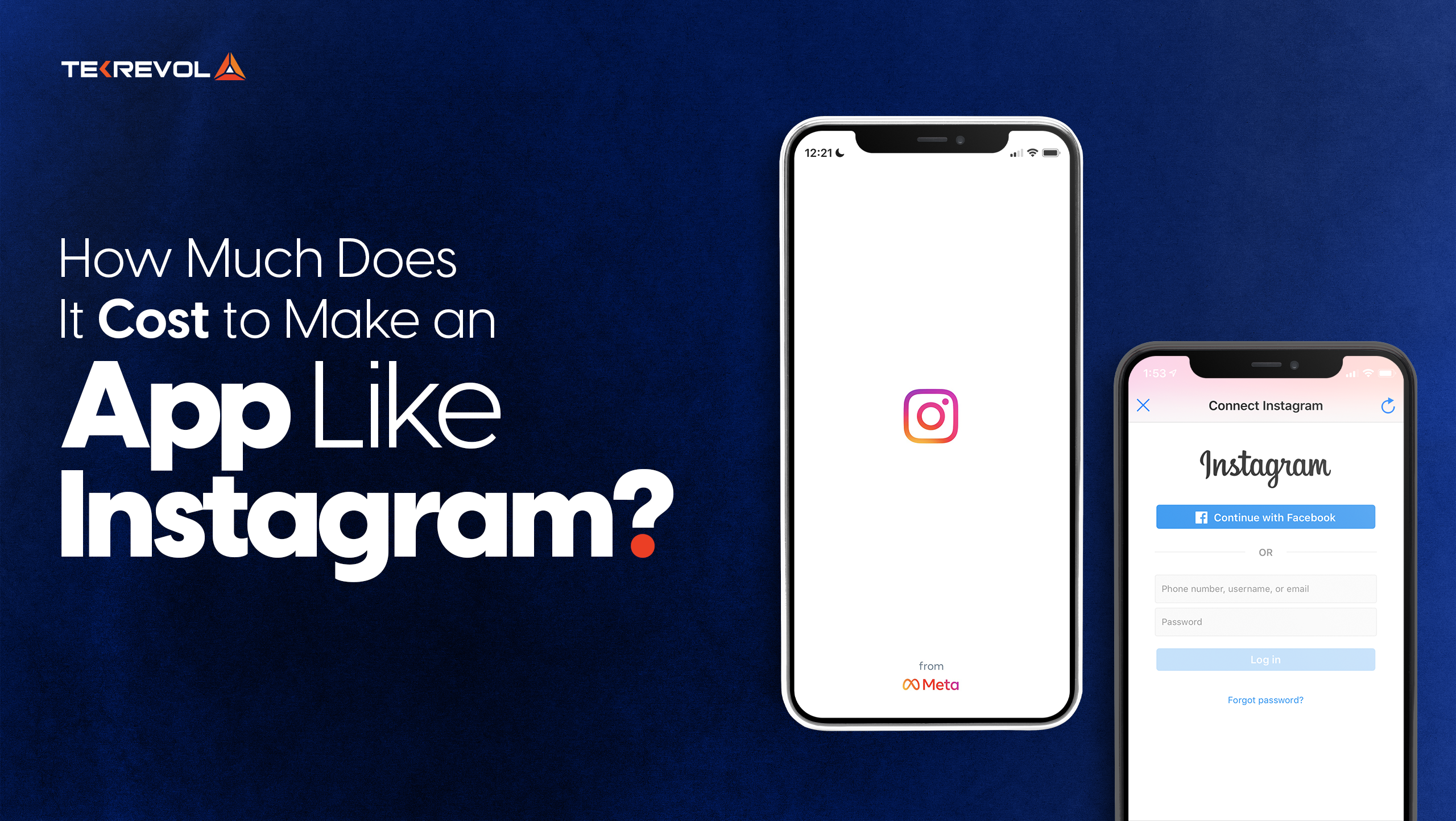 Tekrevol's Global Presence
Now expanding to multiple cities across USA, GCC region, Europe & Asia
Come meet us at a location near you!
USA
39899 Balentine Drive,
Newark, CA 94560
1301 Fannin St #2440,
Houston, TX 77002
501 E Las Olas Blvd Suite
230, Fort Lauderdale, FL
44 Tehama St, CA 94105, San Francisco
400 NW 26th St, FL 33127, Miami
740 15th St NW 8th Floor, DC 20005, Washington
CANADA
4915 54 St 3rd Floor
Red Deer, ABT T4N 2G7
UAE
Level 5, One JLT Tower 1 - Jumeirah Lakes Towers - Dubai, United Arab Emirates
Level 17, World Trade Center, Khalifa Bin Zayed the First Street, Abu Dhabi
Level 22 , West Tower, Bahrain Financial Harbour, Manama, Bahrain
Level 22, Tornado Tower, West Bay, Doha, Qatar
PAKISTAN
3/25, Block 5, Gulshan-e-Iqbal,
Karachi, Sindh 75650
USA
CANADA
PAKISTAN
UAE
talk to us
Got an idea?
Let's get in touch!
Let's discuss your project and find out what we can do to provide value.
I am interested in discussing my ideas with you for
COPYRIGHT 2023 TEKREVOL ALL RIGHTS RESERVED.