Soft Launch vs. Hard Launch: What's the Difference?
Author: Saba Sohail |
December 17, 2021 - Tekrevol Team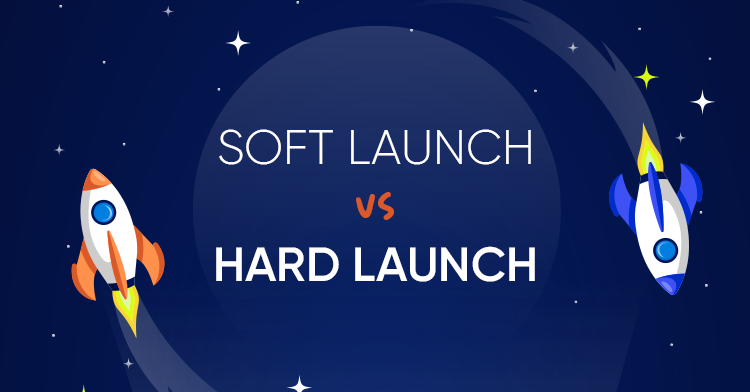 So, you've built a million-dollar application that solves a sophisticatedly common problem.
You are confident your app would perform well with staggering download rates on the app stores. But then, how do you forward the narrative of your application in your primary market?
This article covers two common app launching strategies: soft launch and hard launch, their advantages, real-life examples, associated considerations and actions.
The app success (aka. profitability) becomes a concern especially for consumer apps – and that partly depends on how you launch.
Would you call a press conference, throw a launch party, host an awareness seminar, do small-scale advertisements on social media, create a buzz among your friends and family or build a website to advertise?
That's where the concepts of soft launch and hard launch come in. While both of these launching strategies are dedicated to acquiring the planned number of users from the target market in the first round, the nature and quality of product, the magnitude of project, budget allocation and monetization strategies make all the difference.
What is Soft Launch?
Soft launch is the release of a product to a limited audience – generally practiced when developers want to introduce an MVP with essential features.
According to mobile app development trends, collection of user feedback, testing and budgets are the primary reasons appreneurs and developers choose to soft launch their products.
Popular Examples of Soft Launch
Dropbox soft launched its MVP with a video. Yes, even before the cloud computing program was ready for use, Dropbox created a landing page and acquired 70,000 email addresses of people who were interested in using such a service in future.
Uber, now a billion-dollar car booking application started as a web app with only one car – though it would show the location. No hype, no marketing, no free rides, and no collaborations. An idea that took roots from internal organizational needs for transportation was soon appreciated by 10 more drivers.
Advantages of Soft Launch
Minimum Viable Product
MVP is an initial version of the product which is basic, yet complete in its performance. Appreneurs soft launch MVPs when they want to collect user data. Developers also soft launch applications in relevant communities when they want to perform penetration and user acceptance testing. Whatever feedback is collected during these testing stages via MVP launch is used for product improvement and boost user experience.
Budget-friendly
Soft launching is super cost-effective. Because it usually requires little to no marketing push, businesses just forward their narrative through social media posts. Also, when new features are rolled out, app developers only send a push notification or a prompt that invites users to update to a new version. And all of this happens within the existing user interface of the mobile app. Thus, soft launching eliminates the need for big budget allocation.
Monetization Strategies
Idea evaluation and testing are major reasons why most applications opt for soft launching. But there is another side to launching an app softly. Some appreneurs also choose to soft launch when they plan to experiment with the acquisition rates and potential monetization strategies of applications.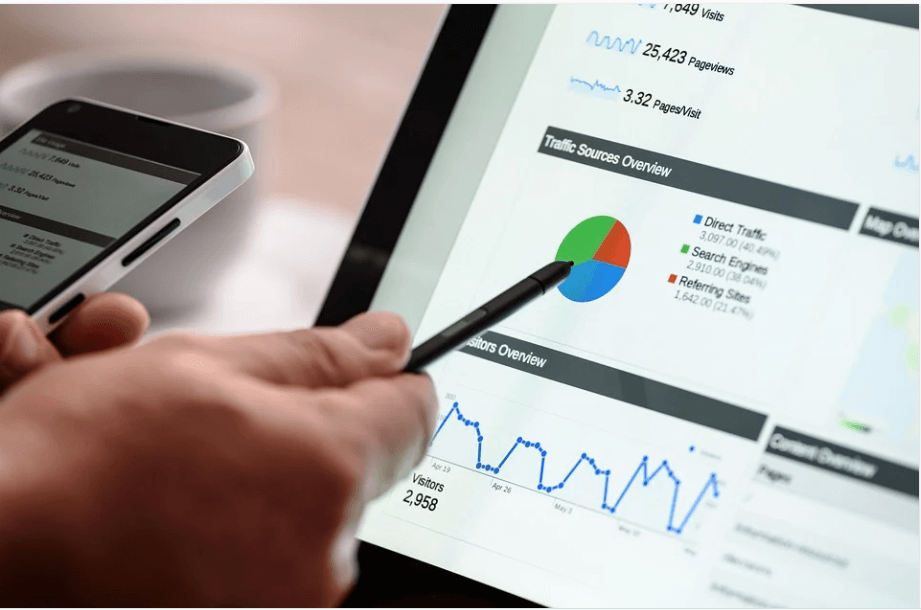 When should you consider soft launching?
Soft launching is a more popular and highly feasible launching strategy followed by individual professionals to big businesses like Instagram and Etsy. Here are 3 common cases when you should consider soft launching your application:
You want to test the performance of specific features in your application before releasing them for a wider audience in your target market.
Your business is introducing a new app but you don't want to disturb your current retention rates by excluding parts of your existing audience. In this case, it is ideal to soft launch a new exclusive solution without creating the hype.
You have the product ready but you are still deciding which monetization strategy would be ideal for your app. In this case, you can soft launch the free, basic version of the app. After 2-3 months when you have already captured a user base, now introduce advanced features and convince your existing users to upgrade to the premium version.
Top 5 Ways for Soft Launching an App
Generate conversations in community groups and forums. Answer related questions on Quora and Reddit, get back to people in Facebook groups. Create polls on LinkedIn and Instagram and then pitch the app to interested users.
Create a landing page with download links of your app and direct traffic to the app store.
Reward users with freebies, digital bonuses and other forms of monetary and non-monetary benefits like cashbacks.
Put the 'coming soon' tag on your website or start a countdown for a new feature through push notifications.
Email your existing users and tell them how the updated version, the new feature, or premium options will benefit them in personal and professional life.
What Is Hard Launch?
Hard launch is the release of a 100% bug-free and complete product to a wide audience in your primary market. Hard launches are usually characterized by marketing activities meant to create hype. Think of public announcements, launch parties, seminars and so on.
Popular Examples of Hard Launches
Tinder, according to an interview featured in The Business Insider, hard launched its initial release in the birthday party of a student from University of Southern California. The marketing teams of the most popular dating app now, funded the birthday party and actually conditioned the invitees to download the app before they could attend the party.
Microsoft promoted its Windows 7 in a solid global marketing campaign at the time when its rivals, Google and Apple were about to launch the Chrome Operating System and Snow Leopard System, respectively.
Apple publicly announced the transition from Intel chips to 'M1' (processor chips built by Apple) in a huge event labeled as 'One More Thing…'. Since then, Apple has hard launched 3-4 of its updates the same way.
Advantages of Hard Launch
Lead generation
Hard launch helps with faster lead generation and businesses can experience exciting conversions during the first round – especially when it is a paid mobile application which solves an emerging issue for Gen-Z or millennials. A solid marketing campaign can result in optimal number of downloads like it did for Tinder.
Buzz marketing
Hard launch is a brand's biggest tool to create buzz in the market and receive publicity necessary for establishing brand awareness. A full-flash launch helps with public relations and ultimately adds to the competitive advantage.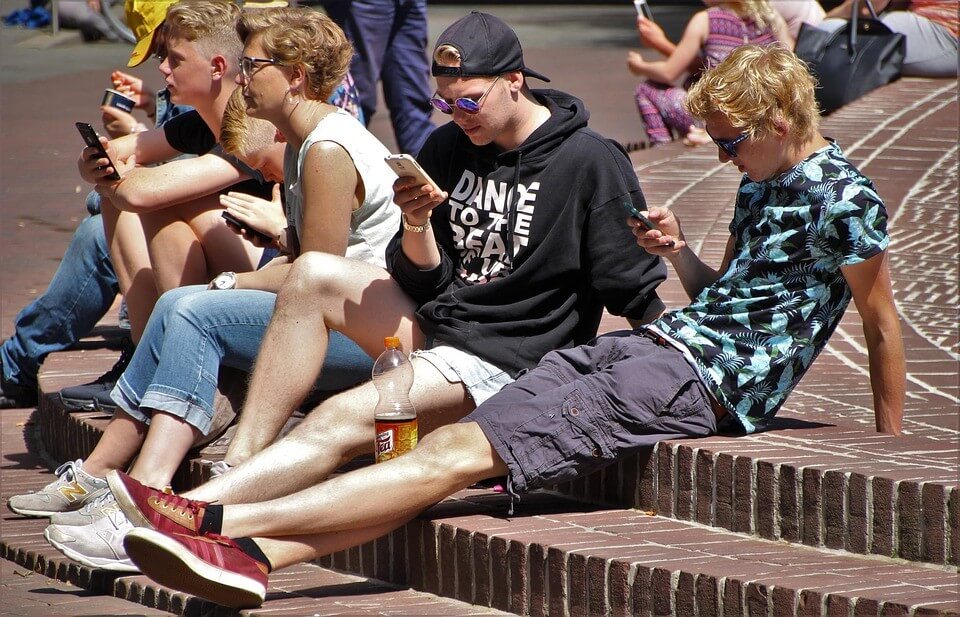 Acquisition
Apps that get hard launched are considered 'robust' and 'complete' and so have a higher level of acquisition and public acceptance as compared to softly launched beta versions of products.
When should you consider hard launching a product?
Hard launch is a viable strategy for established businesses like Microsoft and Tinder that have sizeable budgets for marketing. If you are an appreneur, here are 5 cases in which you can choose to go for a hard launch:
Your mobile application is ready, complete in terms of features and functionality and predicted to be a big hit in the target market.
You are introducing an update in an earlier product – but took a long gap before release.
Your business has a strong budget, responsible teams and marketing plans to back the hard launch events.
Your business is either an established brand or your app would challenge the existing businesses in the target market. In this case, a hard launch can get you the hype your digital solution deserves.
If you suspect your competitors could steal your idea, execute and release in the market before you, hard launch can put you ahead of your competitors.
Top 3 Ways for Hard Launching an App
Consider influencer marketing. Find a popular celebrity or athlete and take them onboard as brand ambassadors.
Sign a collaboration contract with another brand. For example, if you are launching a car booking app, announce a collaboration with a fuel distribution company.
Take your mobile application to technology events and exhibitions like Gitex.
Should I hard launch or soft launch my mobile app?
Now you already know the potential advantages of hard launch and soft launch. In addition to the respective perks, you need to consider these 6 factors before moving ahead with one approach:
Budget
Budget is the very first factor you need to consider while deciding between hard and soft launch. Choose hard launch if you have a big budget allocated for marketing activities, time to plan a marketing event, and personnel to handle the marketing campaign. If any of these resources is missing, go for a soft launch.
Originality of your idea
Now you have the budget, and the right team to bring your dream launch idea to reality, but what if you are only rolling out a new feature that your competitor has already released a month or week back? From a logical and reputational standpoint, if you are adopting an existing concept or building onto your competitor's work – a hard launch can quickly turn into a marketing disaster.
Magnitude of your project
The impact of your mobile application ultimately affects the size of your project, which in turn determines the overall cost of app development.
Remember that the launching activities help users set expectations from your product. All in all, the marketing activities should match the objective of your app and the experience it will deliver. Or else, users may label the 'campaign' for the product misleading.
Target audience
You (or your development team) must have researched the target market before executing the business plan. This means before the product release, you will already have a solid idea of the likes and dislikes of your target users – their age group, income segments, geographical and ethnic backgrounds, medical history or any other factors exclusive to your mobile app.
You will have to keep in mind the interests of your target audience before picking sides. For example, a mobile solution that helps socially anxious individuals feel calm should be soft launched through social advertisements and community groups, even via TV commercials rather than a rock party on a Saturday night.
Progress with product completion
Apple held its event 'One More Thing…' years before it switched to Apple chips from Intel chips. But than that's apple and it could choose to give out the information ahead of time – again a strategic marketing move to create a hype.
But for new appreneurs, if your application is not technically complete, it would be ideal you soft launch and start spreading the narrative across your communities rather than rolling a TV commercial.
Time of app launch
The time duration when you are releasing your application also affects the success of your product release. For example, if a business launches a reminder app and hold a concert for that during the FIFA season, the idea won't get as much attraction as it should.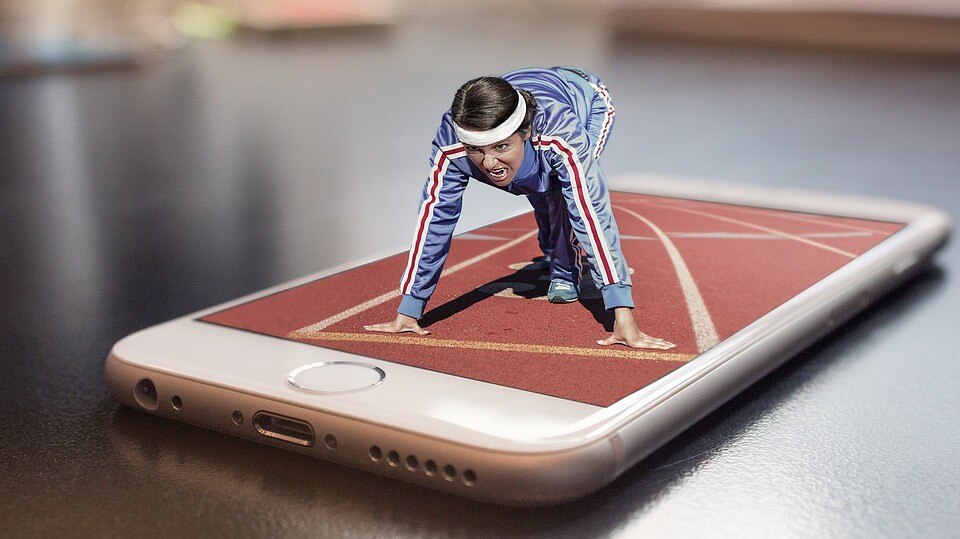 Soft launch vs hard launch – A Quick Overview
While soft launch is cost-effective, hard launch can actually skyrocket your app idea with the hype it deserves. In addition, hard launch is a one-shot process yet requires enterprise-grade preparation. Soft launch can be started as soon as you're close to complete development but is a long-term process.
Trends suggest that while some companies started with soft launches, they later hired expensive brand ambassadors to level up the marketing efforts. While the businesses that choose to hard launch gradually limited to only small-scale promotions and sponsored advertisements on social media.
Wrapping Up…
While both have their advantages and disadvantages, some appreneurs can actually use a combination of both of these approaches and maintain a fine balance between timely app release and performance improvement alongside continual marketing and maintenance.
Mobile app development trends show that a lot of companies now choose to soft launch and gradually get their users hooked to new features. This is actually a hint that soft launch is more relevant and effective in the modern age. Hard launch too, if done rightly, pays off the development and marketing investment.
Planning to develop, market or launch your mobile application?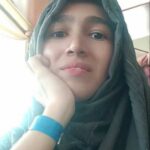 Author : Saba Sohail
Saba is all about strategic leadership and tech-led transformation. She comprehends, incubates, and iterates the idea of integrating tech-powered solutions and converts her knowledge into simple, valuable, and actionable blogs for tech leaders and businesses, much like TekRevol does with their products and solutions.
Recent Blogs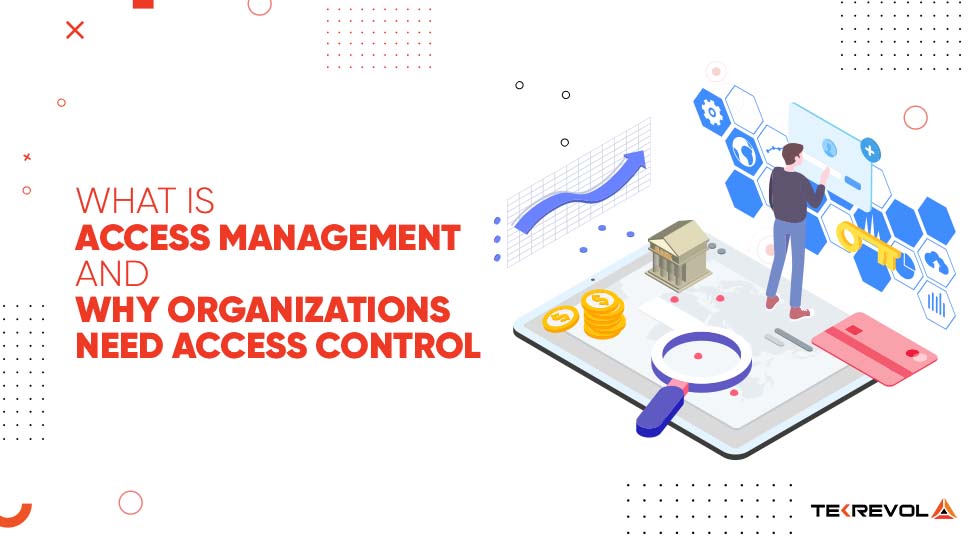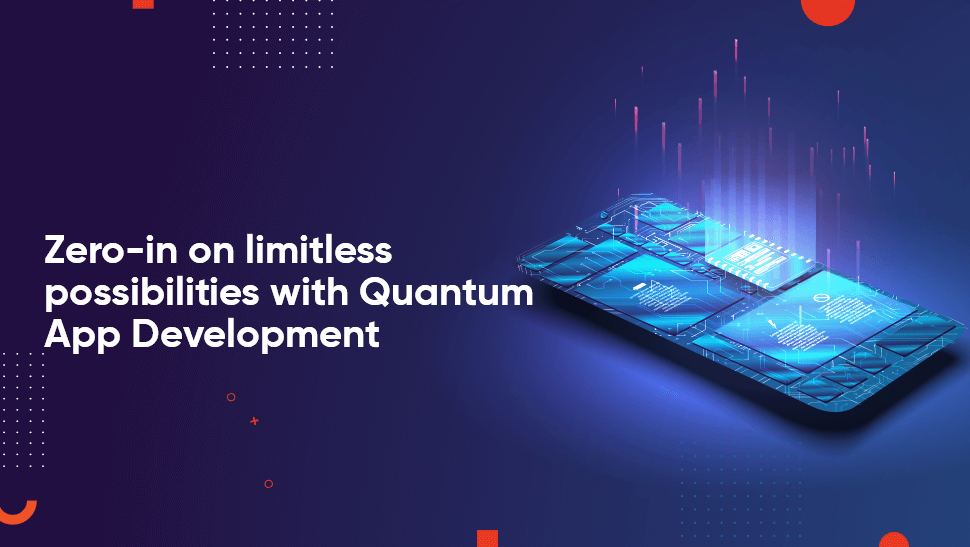 Tekrevol's Global Presence
Now expanding to multiple cities across USA, MENA region, Europe & Asia
Come meet us at a location near you!
USA
39899 Balentine Drive,
Newark, CA 94560
1301 Fannin St #2440,
Houston, TX 77002
501 E Las Olas Blvd Suite
230, Fort Lauderdale, FL
44 Tehama St, CA 94105, San Francisco
400 NW 26th St, FL 33127, Miami
740 15th St NW 8th Floor, DC 20005, Washington
CANADA
4915 54 St 3rd Floor
Red Deer, ABT T4N 2G7
DUBAI
R5 Retail Level, Cluster R, Jumeirah Lakes Towers,Dubai
PAKISTAN
3/25, Block 5, Gulshan-e-Iqbal,
Karachi, Sindh 75650
USA
CANADA
PAKISTAN
DUBAI
talk to us
Got an idea?
Let's get in touch!
Let's discuss your project and find out what we can do to provide value.
I am interested in discussing my ideas with you for
COPYRIGHT 2022 TEKREVOL ALL RIGHTS RESERVED.