Revol Nation 2022: Redefining Success
Author: Zain Ul Abideen |
August 5, 2022 -
Overview
TekRevol hosted an event, Revol Nation 2022, where we discussed our most important assets, people, their vision, and how our work connects with our company values. We brought our key stakeholders on stage to reflect on the present and share their thoughts about the future and how the company will move forward.
This edition of Revol Nation was held in Karachi, Pakistan, where our Co-Founders, Abeer Raza (CMO) and Asim Rais Siddiqui (CTO), along with regional partners Ryan Shirzadi and Hady Shaikh, and our Corporate Strategist, Irfan Ul Haq unveiled how the global digital world is evolving, how TekRevol has progressed over the years, and what's in store for the future.

More than 4 years ago, TekRevol took shape when Asim Rais Siddiqui and Abeer Raza initiated the company from scratch in Silicon Valley and marked their presence in Newark, California. Since then – we have come a long way and are moving towards establishing a global presence and are on our way to building a more extensive network for a more significant impact. TekRevol continues to expand and explore beyond the binary from Houston to GCC and is now powered by more than 180 TekRevolutionaries.
Abeer Raza: The Tek-Journey & The Future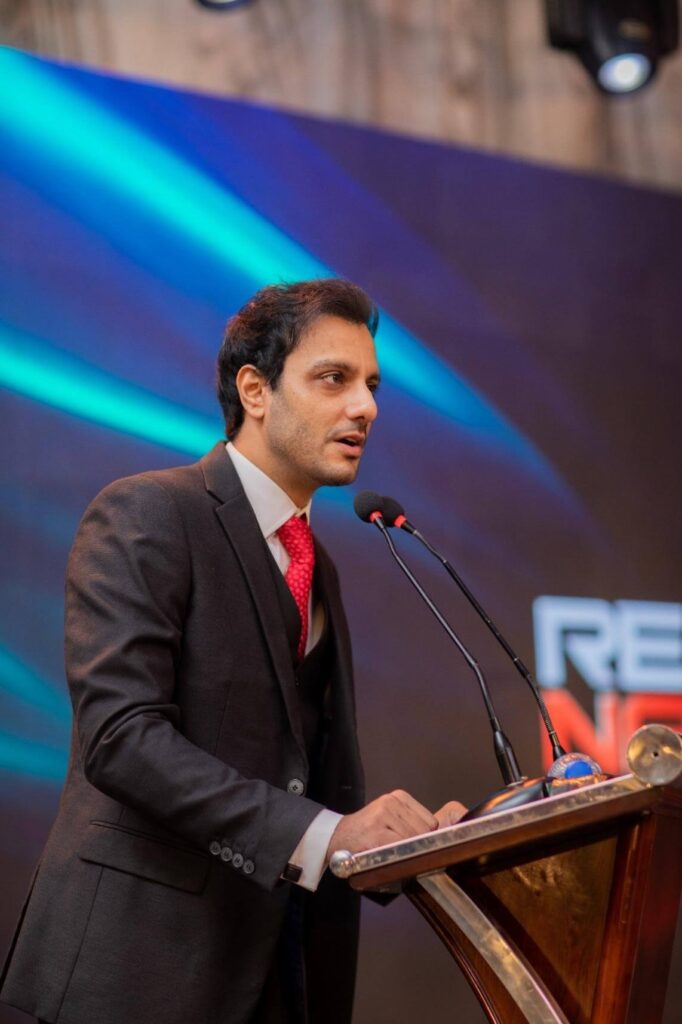 Abeer Raza, the Co-Founder and Chief Marketing Officer joined the stage to present a more personal outlook of the company and his vision for the future. To sum it up, Abeer wants to ignite a revolution and help the leaders of tomorrow, the following entrepreneurs, to come up and lead the stage next time.
Our CMO believes in collective growth, thinking more significantly, and never settling for any less. Abeer talked about how curiosity and the drive to be innovative led him to be one of the Co-Founders of TekRevol. Abeer narrated how he took a leap of faith and parted away from the corporate sector to kickstart his venture, partnering up with a passionate team with a will to make things happen.
And this is only the beginning, according to Abeer. TekRevol currently has three brands under its wing – Buzzflick, CydoMedia, and WP-Pals. The road is far ahead, and we're on the right track.
Asim Rais Siddiqui: it's all about people, culture, and hustle for new beginnings!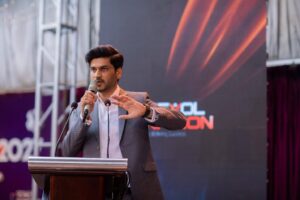 Asim Rais Siddiqui, one of our Co-Founders and CTO at TekRevol, discussed how we started on an incremental basis, taking one step at a time while covering subsequent milestones throughout our tenure.
But now, we are ready to gear up and grow exponentially and skip the linear growth milestones, establishing new business ventures and solutions and contributing to the digital space at a societal level – detailing a roadmap.
Asim is a firm believer in people management and helping them uncover their true potential from a professional standpoint, he further explains how he and the rest of the stakeholders plan to set TekRevol as one of the most preferred employers in Pakistan. Pushing its workforce through a healthy hustle culture and eventually becoming a part of the Fortune 500 with the leadership we have right now and the way we pivot moving forward. He emphasized that the vision of everyone should be to transform, disrupt, and innovate as we move further.
Although we are content with the success achieved so far in landing some great clients on board and delivering within limited human resources, Asim thinks there is much more to be done as we have just scratched the surface, especially when it comes to exploiting the potential of staff augmentation and game development – exploring emerging technologies and being at an advantage is what matters.
Consequently, we are focusing on product development endeavors for businesses seeking to improve their performance and operational productivity through top-tier digital products – our conviction is based on moving forward with digital transformation and empowering who we partner with.
Lastly – Asim covered how we look at products and services and why TekRevol plans to focus more on the research and development (R&D) side.
Ryan Shirzadi: A Better Future Underway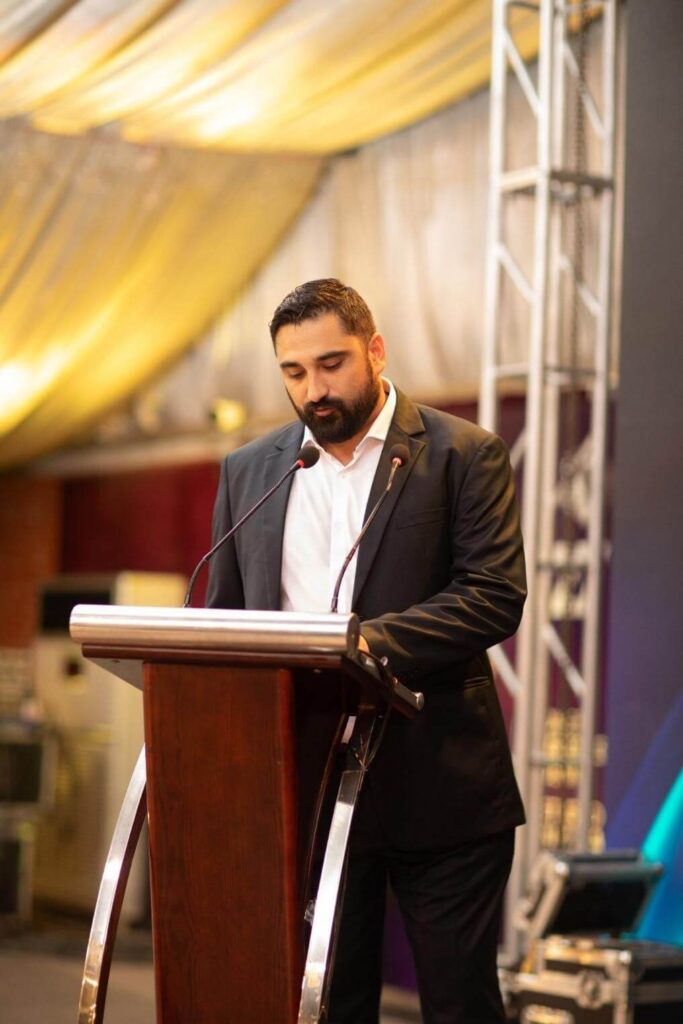 Our Regional Partner, Ryan Shirzadi, had a few thoughts to share about the culture at TekRevol and how his values align with his vision and the business landscape. Ryan has been a part of TekRevol from the very beginning and has been responsible for TekRevol's growth in North America and Houston particularly.
Ryan specializes in upscaling startups and helping businesses accelerate. During the Revol Nation event, Ryan thanked the TekRevol team for contributing and making it happen. He helped TekRevol reach a higher level and embark on new territories.
Ryan said that he gets a sense of optimism evoked every time he speaks to a new Tekrevolutionary; sharing ideas and synergizing together is what Ryan loves to do – he believes that we are in the right direction and are Revol-ing Up!
Irfan Ul Haq: Culture & Community Experience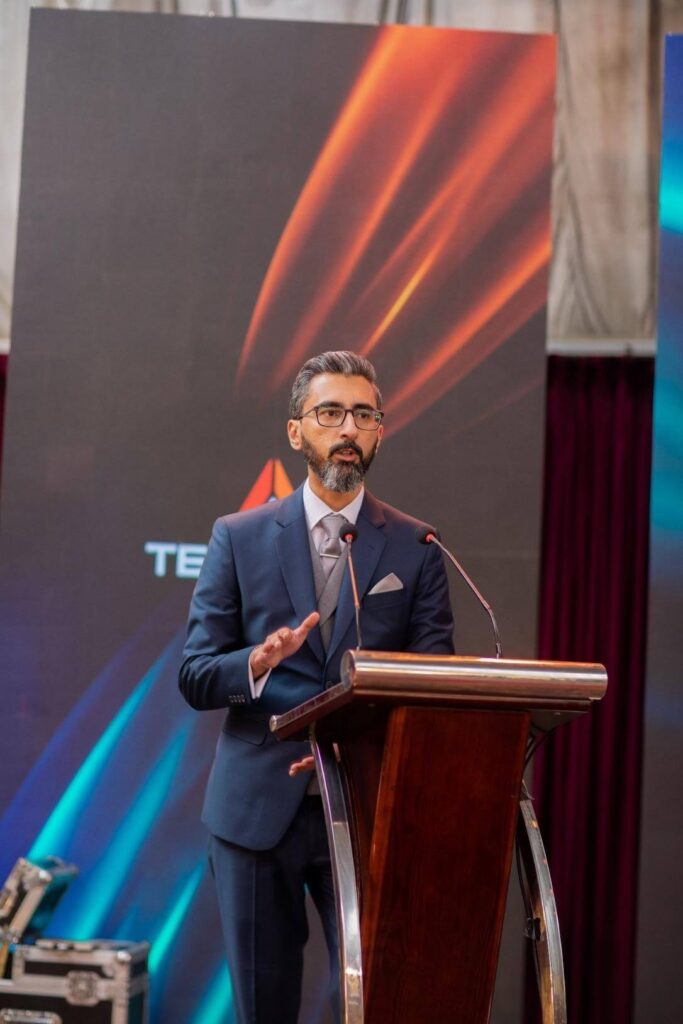 Irfan ul Haq is associated with TekRevol as a Corporate Strategist, and over the past sixteen years – he has been responsible for crafting a culture in different organizations where people could thrive and reset the trends. On the stage, Irfan expressed how he sees the community experience at TekRevol and how the culture fits in the grand scheme.
Irfan said that he believes in the idea of enabling a culture where through innovative technology, we would be responsible for maintaining a workplace where comfort and productivity could blend. The goal was to create an inviting, environmentally sustainable, and physically accessible ecosystem.
He was proud to have cultivated an environment at TekRevol where a diverse set of people could connect to collaborate and drive innovation collectively. Ultimately, Irfan showcased his vision for the future – TekRevol being a destination where our partners, visitors, and people could connect and engage in creating something more significant.
The Leadership Moment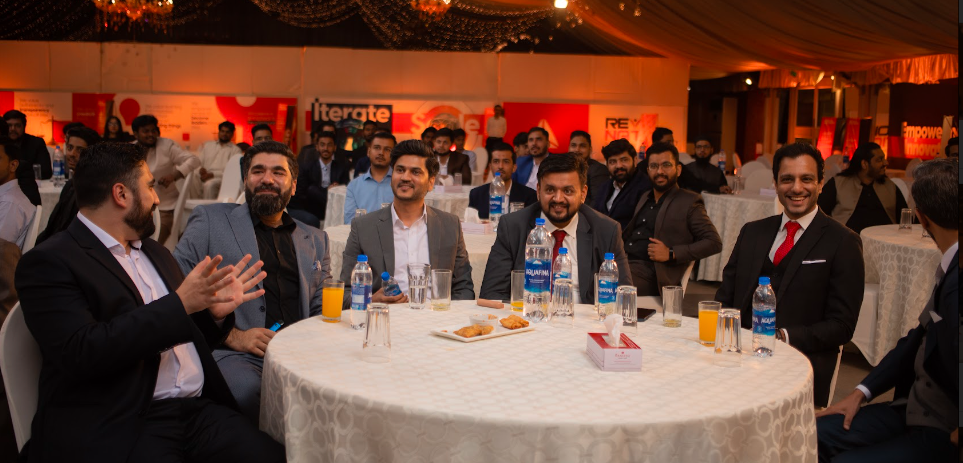 In-between the speeches, there were amusing and hilarious moments. While uncovering the company's future and what the stakes are looking like, our team took friendly jabs at each other, talked about their personal journey with TekRevol, and rejoiced while talking about humorous instances at the workplace.
TekRevol has always strived to foster a culture where our people could communicate and discuss ideas and synergize while under the umbrella of collective growth – as TekRevolutionaries.
Hady Shaikh: The New Horizon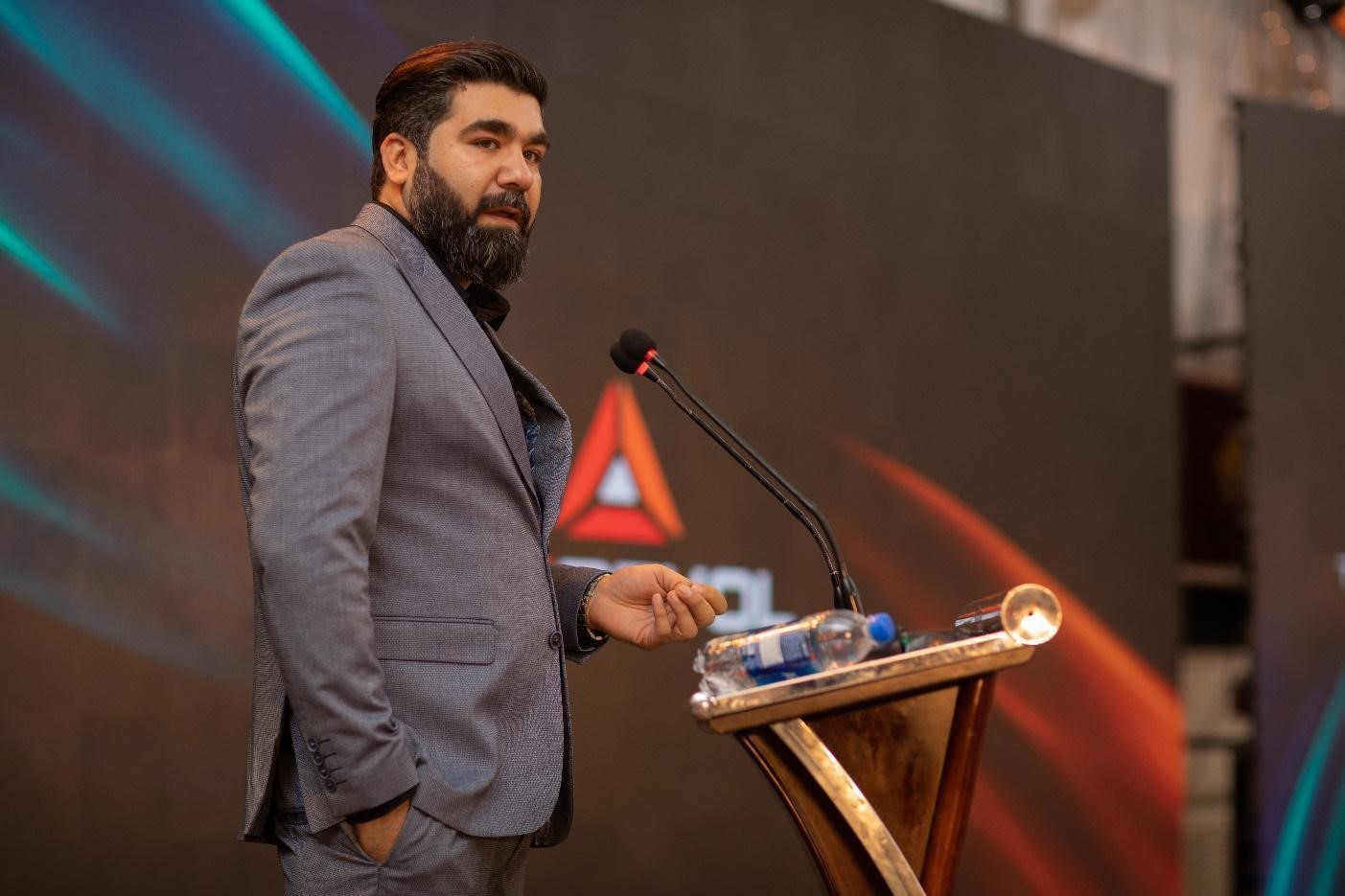 TekRevol began its digital transformation journey in GCC while collaborating with AstroLabs to change the outlook on technology in Dubai. At Revol Nation, Hady Shaikh talked about his journey and what it means for him to be the Principal Product Strategist for the GCC.
While emphasizing the potential opportunities in the UAE, Qatar, Oman, Kuwait, Bahrain, Saudi Arabia, and beyond – Hady talked about the setbacks they faced throughout the journey and how the entire company overcame them.
The setback was – during the pandemic – TekRevol faced obstacles and had to suspend its operations in Dubai entirely. Although, it didn't take long for TekRevol to resume its journey of revolution once again.
In Q4 of 2021 – TekRevol came back to Dubai – and we plan on only moving forward from now onwards. Further, Hady claimed that he has covered over 10,000 KM in Dubai – going from one meeting to another and attending events like GITEX or Step Conference over the past few months.
Celebrating the Achievements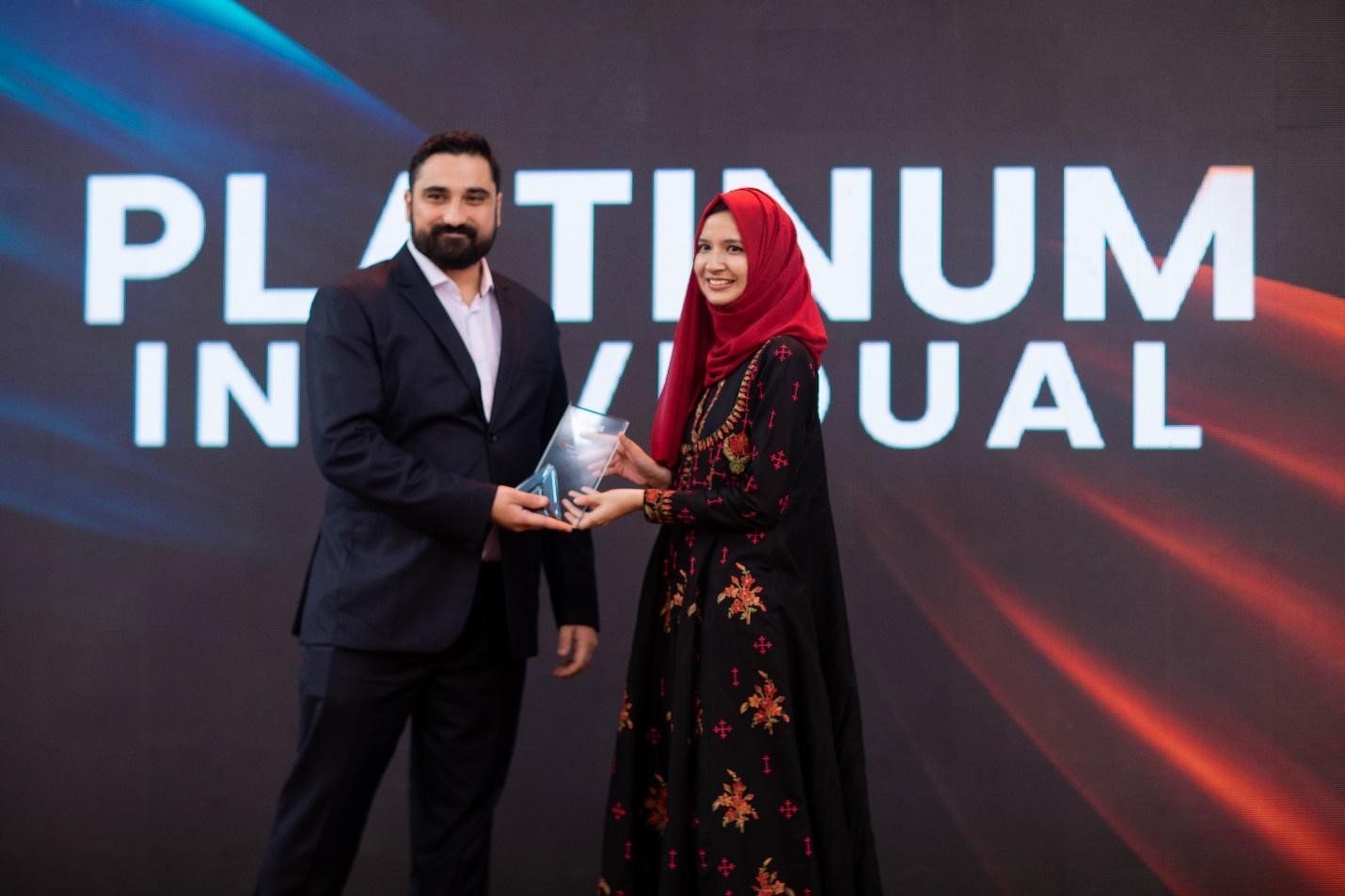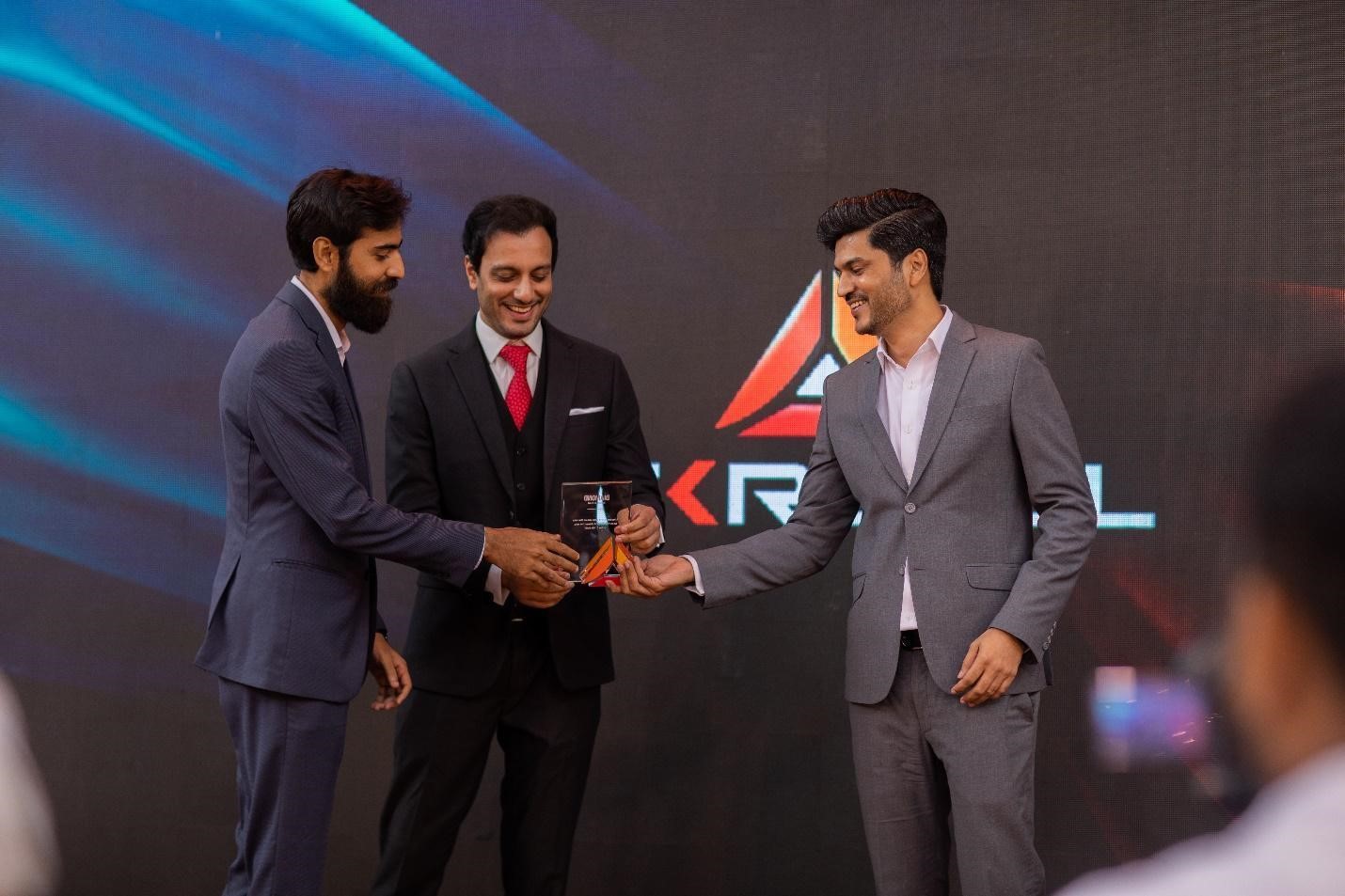 Revol Nation was about celebrating achievements and recognizing people for their spirit and commitment. Honoring our employees, an awards ceremony was conducted for exceptional performers in the company. The award distribution was based on four categories, Silver, Gold, Platinum, and Diamond, for individual & leadership roles.
Ending the night on a high note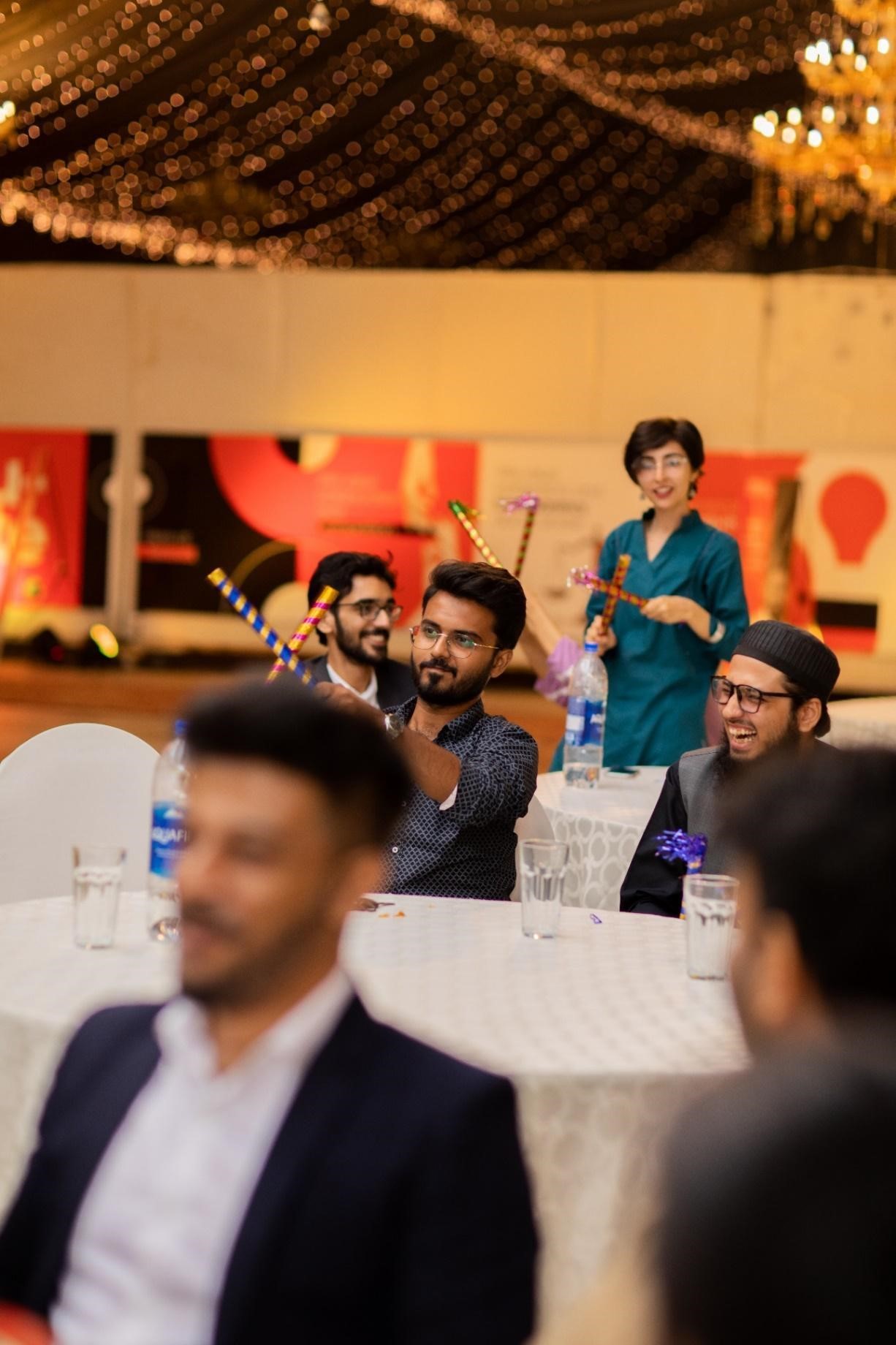 Before the event ended, the company had some engagement activities planned for its people. The purposeful activities helped everyone understand the significance of being united and synergized. The TekRevol Orchestra was a musical activity that served as an analogy for the entire company – we all need to follow a rhythm and be with the flow. For the future – there is only one phrase for our people – Revol Up!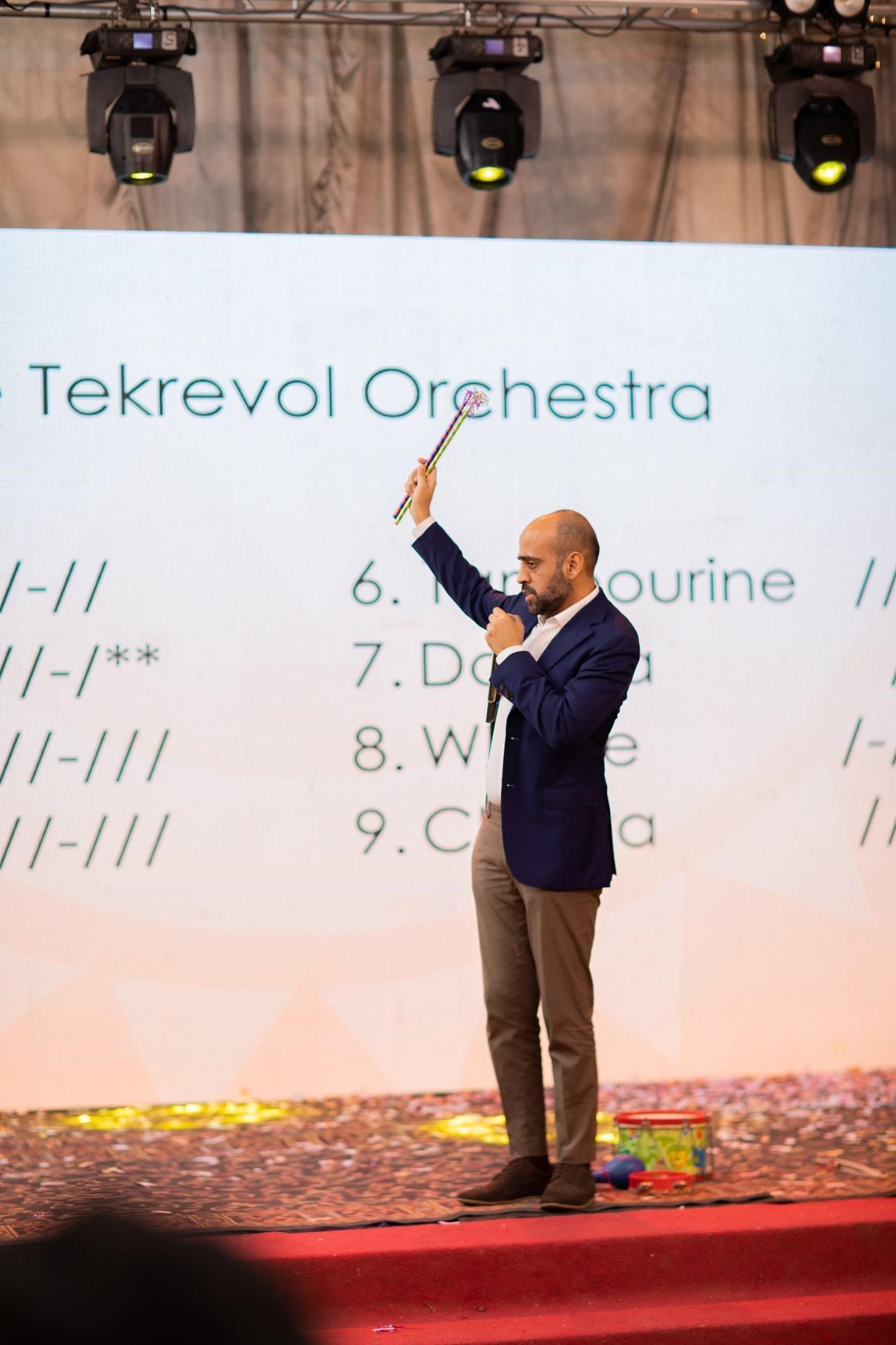 It's only going to get bigger. TekRevol is moving at an exponential pace and is gradually entering a bigger league, exploring new horizons. As more people get on board the journey, we need to collaborate better and exchange our ideas.
The time is now – to disrupt, adapt and scale!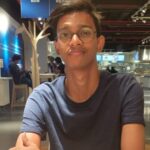 Author : Zain Ul Abideen
As a creative content marketer, Zain looks beyond the binary - looking over content development stages, how it merges with ongoing marketing trends, and assimilates data. Creating customer-driven analytical experiences (CX) is his forte. When away from marketing, you can find him catching up on pop-culture news and looking over stories of representation.
Recent Blogs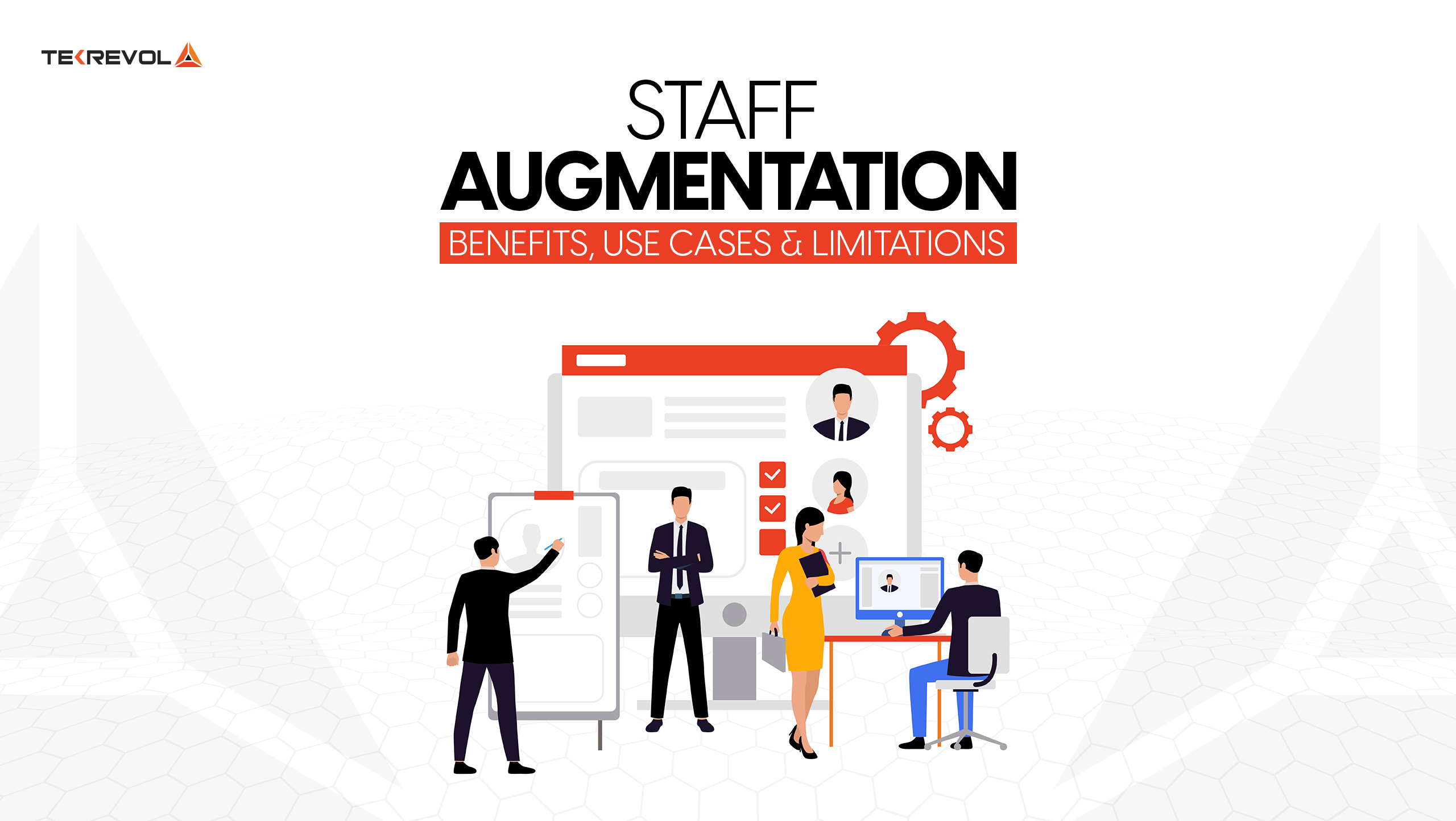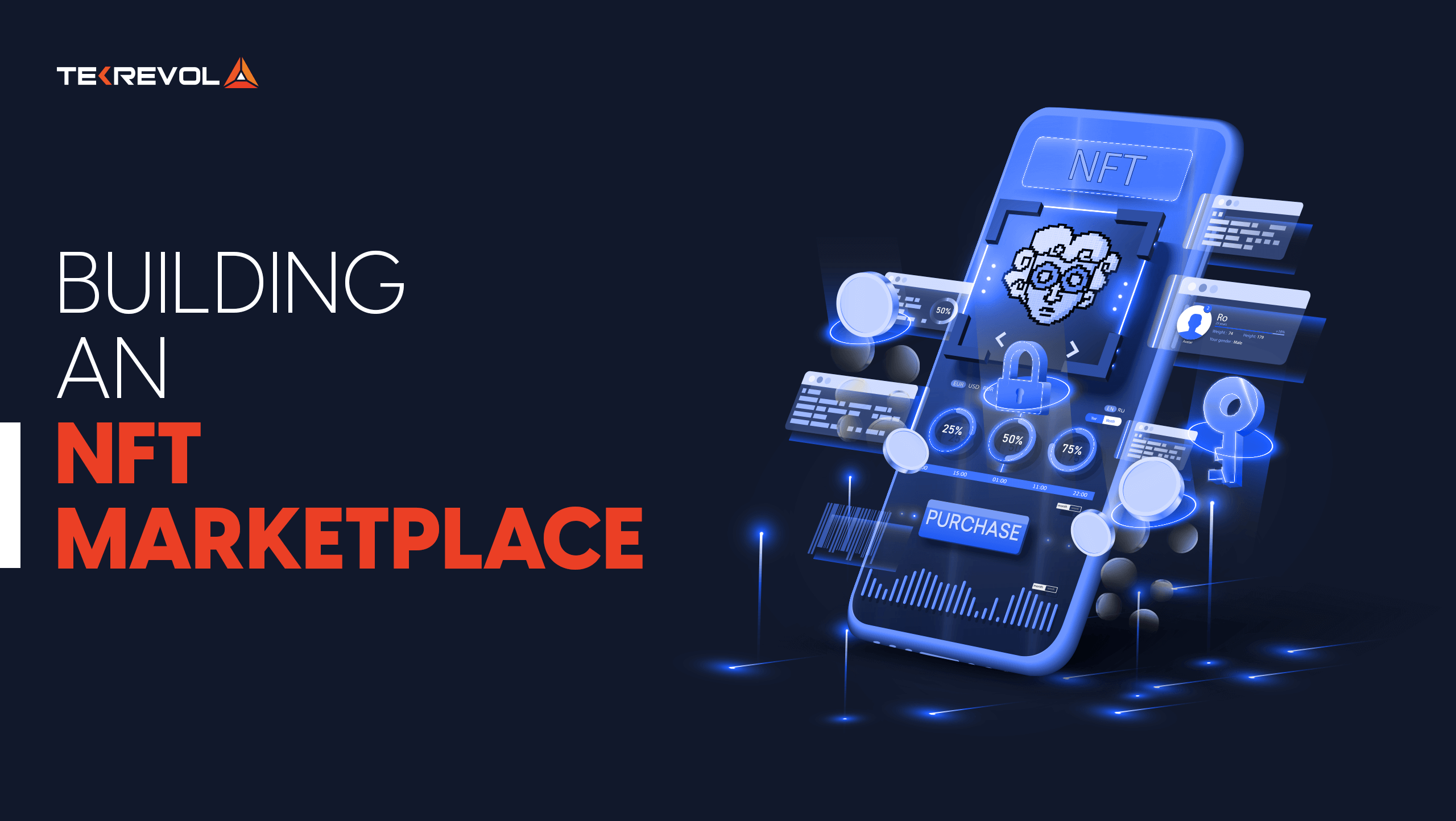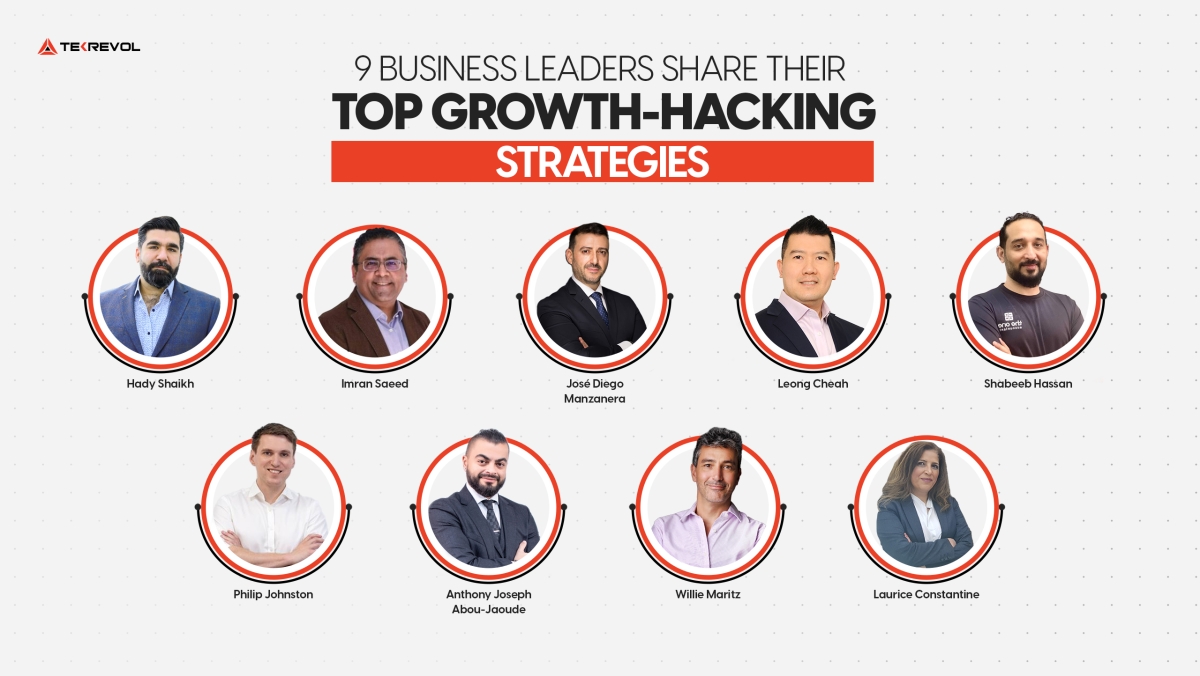 Tekrevol's Global Presence
Now expanding to multiple cities across USA, GCC region, Europe & Asia
Come meet us at a location near you!
USA
39899 Balentine Drive,
Newark, CA 94560
1301 Fannin St #2440,
Houston, TX 77002
501 E Las Olas Blvd Suite
230, Fort Lauderdale, FL
44 Tehama St, CA 94105, San Francisco
400 NW 26th St, FL 33127, Miami
740 15th St NW 8th Floor, DC 20005, Washington
CANADA
4915 54 St 3rd Floor
Red Deer, ABT T4N 2G7
UAE
Level 5, One JLT Tower 1 - Jumeirah Lakes Towers - Dubai, United Arab Emirates
Level 17, World Trade Center, Khalifa Bin Zayed the First Street, Abu Dhabi
Level 22 , West Tower, Bahrain Financial Harbour, Manama, Bahrain
Level 22, Tornado Tower, West Bay, Doha, Qatar
PAKISTAN
3/25, Block 5, Gulshan-e-Iqbal,
Karachi, Sindh 75650
USA
CANADA
PAKISTAN
UAE
talk to us
Got an idea?
Let's get in touch!
Let's discuss your project and find out what we can do to provide value.
I am interested in discussing my ideas with you for
COPYRIGHT 2022 TEKREVOL ALL RIGHTS RESERVED.