Maximizing Revenue: Unlock the Power of eCommerce Mobile Apps as Your Sales Booster
Author: Tekrevol |
September 18, 2023 -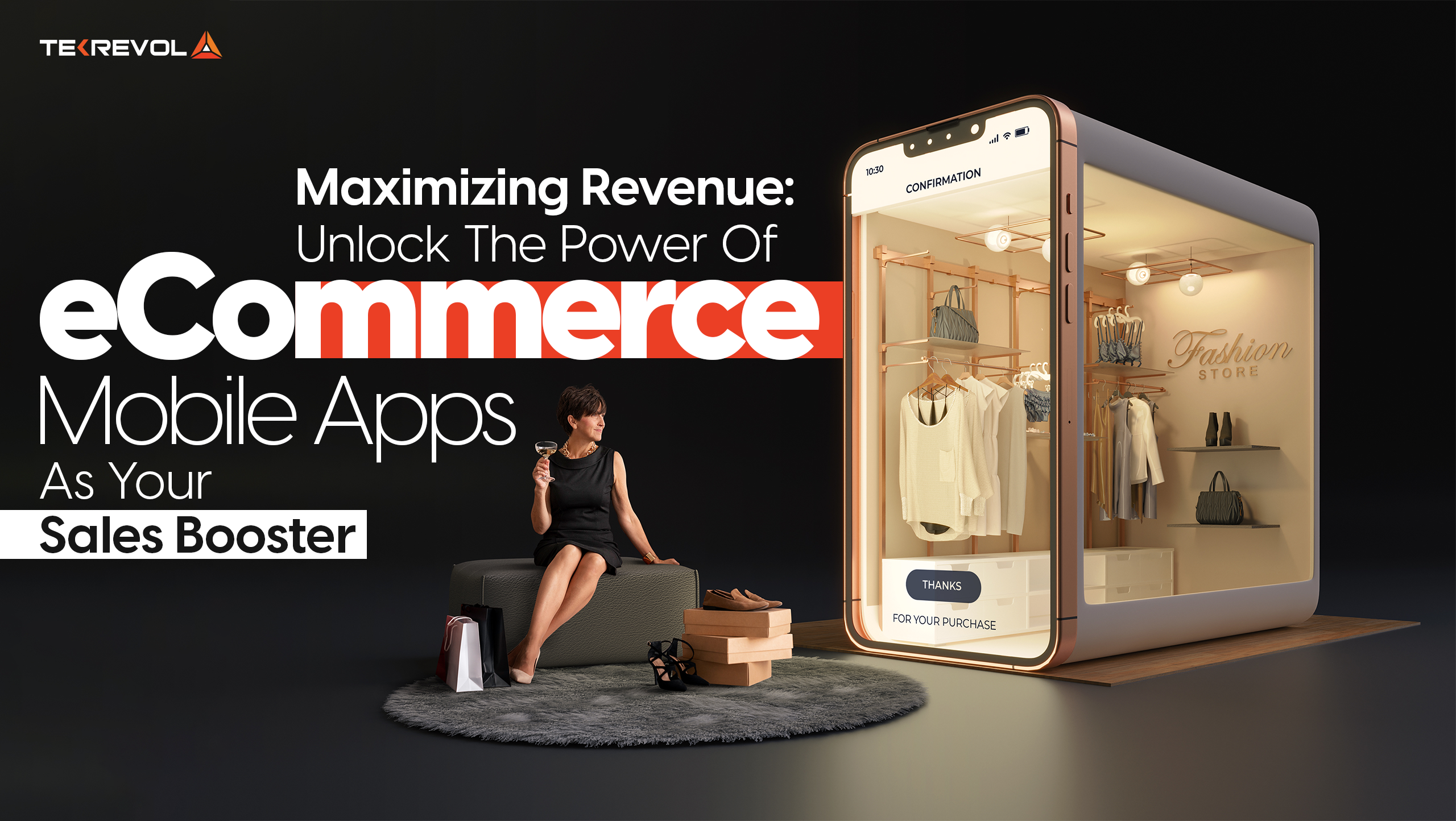 The revival of the eCommerce market started in the early 2000s but it just boomed in recent times, especially during the lockdown period. The accessibility that people experienced during that time introduced a whole new audience that was undiscovered before. Now, it has become a common practice for people to shop online with eCommerce mobile apps and get their stuff delivered to their doorstep. 
Since mobile phones have occupied almost every aspect of our lives with a significant role, we connect with businesses via mobile apps. Like many other industries, the eCommerce market is much more dependent on featured applications making businesses take new hikes. For the record, 62% of smartphone users have made an online purchase through their phone in the last six months. 
The whole concept of shopping online with your mobile app for the consumers and the businesses to conduct their operations is just remarkable. That's why the term eCommerce has evolved into m-commerce due to the massive impact it has created on the whole industry with a current sales value of $2.2 trillion in 2023. 
Mobile apps have proceeded to be a major reason for the sales growth of many businesses around the world. In this blog, we are going to cover some mind-blowing stats on m-commerce and further implementation that will allow you to leap into the market. 
Incredible Statistics of Mobile Commerce Growth
The influence of eCommerce mobile apps on the global industry is much more significant than you may think as it holds 60% of the e-commerce sales globally. Meanwhile, the graph of mobile commerce has already been on a growth by 56% in 2018, and further estimation is expected up to 62% in 2027.
The increasing use of smartphones has been a key factor in the growth of this industry. Even the graph is increasing daily as more consumers are introduced to this online shopping format. According to Statista, global m-commerce is set to touch a staggering sales of $3.4 trillion in 2027. You might consider it a  massive number but it is projected according to the incredible sales of $982 billion in 2018.
Become a Part of the Trillions Dollar M-Commerce Industry?
Why You Must Consider eCommerce Mobile Apps?
An eCommerce app can play a vital role in the growth of any business. The remarkable sales figures mentioned above are highly based upon the increasing interaction of users with a mobile eCommerce app. According to surveys, 53% of mobile users make purchases through company-specific apps and 42% of users intend to buy online through smartphones in the near future. 
Owning an eCommerce business, the first thing that must come to your mind is initializing the development of the eCommerce mobile app. It creates a clear difference in upgrading your sales as 67% of users buying intent is developed by providing a seamless mobile-friendly experience. 
Even if you are confused between having a web store or a mobile app for your eCommerce business, these stats will make it easier for you to form a decision.
A user spends 3 hours and 40 minutes on the phone each day in which only 10% of the time is consumed on the web browser. It means 90% of the usage time is utilized in mobile applications. That's a clear indication of how much a user is influenced by mobile applications. 
This is the living reality that mobile apps are prioritized by users with a long margin. To further analyze, more than 50% of people open a mobile app more than 10 times per day. So, there is no better time than now to invest in e-commerce mobile app development to boost your business. 
eCommerce Mobile App Categories That Your Business Can Relate
Getting into eCommerce mobile app development is a diverse process of multiple operations in a structured manner. But your idea must be coherent regarding the app category you are going to possess. 
It is based on the business model and the activities of your app may vary according to your eCommerce business type. The core functionalities and scale of the app highly depend on this factor. 
Let's have a brief overview of fundamental categories and you'll find yourself to be associated with either one of them. That's how you can be more precise with the app solution you are looking for in your eCommerce business. 
B2B eCommerce App
A full-fledged app covering large-scale deals among businesses through its interface comes under the category of business-to-business. It includes huge transactions among businesses using the app as a channel to make purchases in bulk quantity. Meanwhile, the product category may vary from a collection of consumer products to an industrial product that enables the execution of a business. 
Alibaba and Amazon Business are the best examples of this category as both platforms deal with businesses where retailers buy products in huge quantities and further sell them to the consumers. 
B2C eCommerce App
In the business-to-consumer model, the applications serve as a medium to facilitate the customers' requirements. The operations flow from the business end to the consumers fulfilling their expectations while ensuring a reliable user experience. Online shopping app development is a real-life example of this model where the apps act as a platform to make online prices for different types of goods. 
In such business structures, the products are offered by a  single entity as a company and consumers can buy directly. Amazon and Domino are popular examples of this category
C2C eCommerce App
Customer-to-customer mobile eCommerce apps have become the mainstream recently with such solutions that have simplified the buying and selling process. In such a model, the consumers collaborate among themselves without the involvement of a superior entity to operate. 
Applications like OLX and eBay are fine examples of such mobile eCommerce solutions. A huge audience conducts business using these platforms rather than going to a separate company.
C2B eCommerce App
To a major extent, many businesses need services from individuals considering the ongoing requirements. That's where you enter into the customer-to-business model, where as a consumer you facilitate a company with your services.
 These services may vary according to a business niche based on multiple offers, like content, digital assets, design, and other relevant elements. Apps like Clutch and GitHub operate in this manner where the experts in relevant subject matter show their skills and build business relations with companies which further lead to the service offering.
Explore the Best Strategies to Scale Up Your eCommerce Business
Crucial Offerings of an eCommerce App that Leads to Sale Boost 
Understanding the growth of the eCommerce industry with the involvement of mobile app development is one thing, but what factors lead to that goal are important to be considered. 
You might have a clear idea about the overall impact of e-commerce on business sales by reading here. However, these are the perks that you get from a mobile eCommerce app that leads you to the end goal of maximizing your sales.
Earning Customer Loyalty 
When you go for mobile commerce app development, you have better chances to gain customer loyalty with a better engagement rate. Living in a digital age, everyone expects a mobile app to connect with a business online. If you have a compelling user interface with proper navigation, you can easily engage your audience and build a connection that will benefit you in the long term. 
Better Customer Experience
Mobile shopping app development simplifies the process of sale and purchase by making the customer experience even better. Rather than going to a store by themselves, customers prefer an app that fulfills their requirements giving an open platform to shop online. 
Access to Data Analytics
From a business point of view, mobile eCommerce apps become a great assistance to keep track of your performance with direct access to customer data. This data can provide you with valuable information regarding the interaction of the customer with your business. Based on this information, you can run a thorough analysis to enhance the experience to project more accurate results. 
Brand Awareness and Exposure
An eCommerce mobile application is a self-branding tool for any business. If a customer is allowing your app to have a regular space in their phone, you have already come across the branding phase. If you offer a wonderful experience, the words move faster than a campaign among the audience. You gain the maximum exposure by having a digital presence in the form of an application.
Continual Growth & Scalability
Among the multiple benefits of online mobile apps, the best one is the continual opportunity to grow. You can scale up your business by adding multiple features through time considering the increasing demand by the customers. The process gets streamlined which fastens the overall operations, giving you more time to explore beneficial opportunities. 
Digitize Your Business with a Stunning eCommerce Mobile App
Insights About eCommerce Mobile App Cost
There are multiple aspects according to which eCommerce mobile app development costs may vary. The overall expense may depend upon the region you are serving, business size or category, and feature requirements. Meanwhile, the conclusive average cost of an eCommerce app lies between $10,000 to $50,000. 
eCommerce mobile app development cost as per the business size:
| App Scale | Cost Range |
| --- | --- |
| Basic Level App | $10,000 – $50,000 |
| Mid Level App | $50,000 – $150,000 |
| Enterprise Level App | $150,000 – $500,000+ |
eCommerce mobile app cost considering the feature requirements:
| Requirements | iOS Cost Range | Android Cost Range |
| --- | --- | --- |
| Designing Cost | $1,500 – $15,000+ | $1,000 – $10,000+ |
| Development Cost | $20,000 – $100,000+ | $15,000 – $70,000+ |
| Payment Gateway Integration | $1500 – $10,000+ | $1000 – $5,000+ |
| Maintenance and Updates | $2,500 – $15,000+ annually | $2,500 – $15,000+ annually |
| Marketing Cost | Varies according to the strategy | Varies according to the strategy |
eCommerce mobile app development cost (hourly rates) based on the region you are serving:
| Region | Hourly Rates |
| --- | --- |
| USA | $50 – $200 |
| Canada | $50,000 – $150,000 |
| UAE | $40 – $120 |
| Asia | $25 – $100 |
Maximize Your Sales with TekRevol's eCommerce App Solutions!
Having a seamless eCommerce mobile app is the need of this ever-evolving time and that is what the users expect from you. If you launch a product that matches their expectations, then you have just unlocked the lottery to get overflowing sales.
Companies that have invested in e-commerce app solutions are already leading the industry by far. TekRevol can assist you with maximizing your eCommerce sales by designing a unique super functional development that will give your audience a whole new experience of shopping online. 
So, connect with us to discuss your project and make the best of our services in the form of a full-fledged eCommerce mobile app.
Frequently Asked Questions:
How long does it take to develop an eCommerce mobile app?
There are several factors on which the duration of the development depends. The scope of your project defines the scale of your app and you can decide the features requirements considering it. Meanwhile, your business scale has a major impact on the application structure. On average, ecommerce mobile app development takes almost 3 to 8 months.
How much does it cost to build an e-commerce app?
The e-commerce mobile app cost may vary according to the business requirements and the model on which you are operating right now. Moreover, there are other factors related to the app features, region of development, and scale of the app that have an impact on the cost. However, the overall development cost lies between $10,000 to $500,000 considering different aspects.
Do you need a mobile app for eCommerce?
In a digital age, where every business sector is evolving with mobile app development, the eCommerce industry is in dire need of mobile app solutions. In fact, most businesses already have a mobile app to operate their businesses online. 
Today, customers deal with business online through mobile and prefer it that way. So, it is clear that it is a fundamental requirement for every eCommerce business.
Is an eCommerce app profitable?
With eCommerce mobile app development, you get multiple opportunities to grow your sales and help to get the maximum traffic. Even the success rate of eCommerce apps is growing as the number of online buyers is increasing by the day. Currently, 67% of the customers prefer to shop online and that's a clear indication of the profitability of your eCommerce app.
What are the requirements for building eCommerce mobile apps?
The requirements of building an application may vary according to the eCommerce business model and the scale on which you are operating. To get started, you must have a clear idea about the operational structure and flow of your business. You can finalize your requirements by considering your business requirements with relevant research and analysis of the market. 
Later , you can design the UI of the application based on the theme of your business. The core development will take place now, where you add multiple functionalities according to the interface structure you designed. 
Further, you will test the application to look for any errors or bugs and finally, you can launch it to the relevant platforms.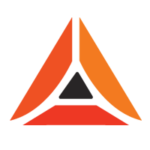 Author : Tekrevol
Recent Blogs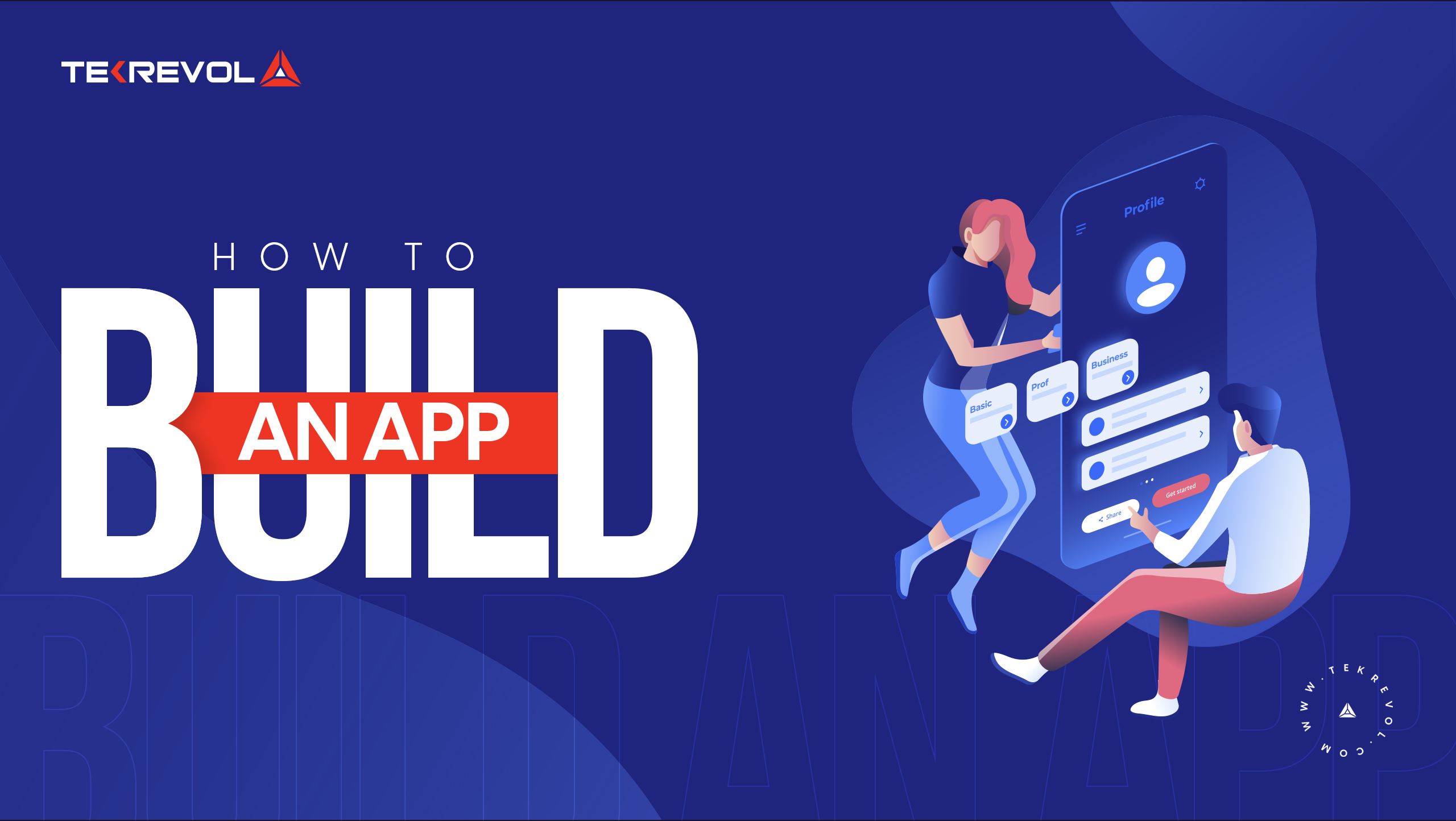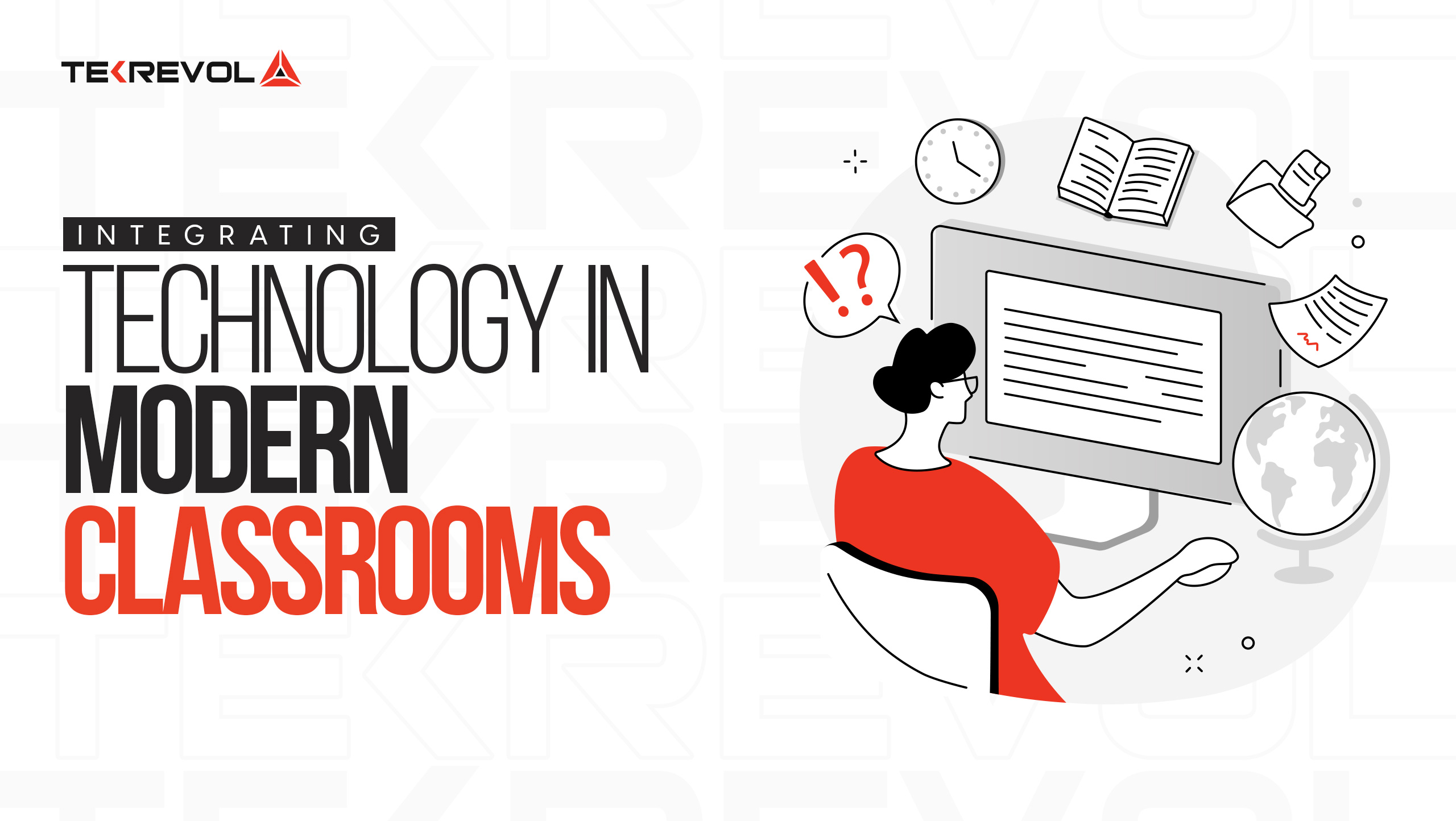 Tekrevol's Global Presence
Now expanding to multiple cities across USA, GCC region, Europe & Asia
Come meet us at a location near you!
USA
39899 Balentine Drive,
Newark, CA 94560
1301 Fannin St #2440,
Houston, TX 77002
501 E Las Olas Blvd Suite
230, Fort Lauderdale, FL
44 Tehama St, CA 94105, San Francisco
400 NW 26th St, FL 33127, Miami
740 15th St NW 8th Floor, DC 20005, Washington
CANADA
4915 54 St 3rd Floor
Red Deer, ABT T4N 2G7
UAE
Level 5, One JLT Tower 1 - Jumeirah Lakes Towers - Dubai, United Arab Emirates
Level 17, World Trade Center, Khalifa Bin Zayed the First Street, Abu Dhabi
Level 22 , West Tower, Bahrain Financial Harbour, Manama, Bahrain
Level 22, Tornado Tower, West Bay, Doha, Qatar
PAKISTAN
3/25, Block 5, Gulshan-e-Iqbal,
Karachi, Sindh 75650
USA
CANADA
PAKISTAN
UAE
talk to us
Got an idea?
Let's get in touch!
Let's discuss your project and find out what we can do to provide value.
I am interested in discussing my ideas with you for
COPYRIGHT 2023 TEKREVOL ALL RIGHTS RESERVED.