Five Reasons Why Your Business Needs Artificial Intelligence to Succeed
Author: Mo Ali |
August 7, 2019 - TekRevol Team
Artificial Intelligence (AI) technology is the future of digital business.
Salesforce's Chief Digital Evangelist, Vala Afshar, mentions 38% of enterprises integrate AI Strategy in their business models, and that percentage is expected to grow by at least 62%, next year.
So what does that mean for startups and SMEs?  Well, AI is constantly evolving and has been one of the most popular choices to secure investments from venture capitalists. If you assume that only tech giants and established firms can make use of this technology, then you're definitely missing out.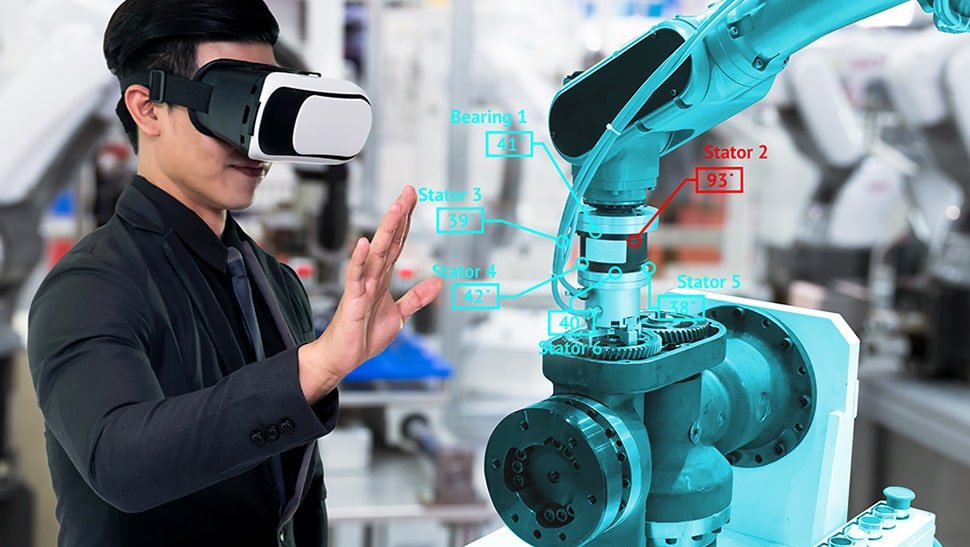 Here are five reasons how an AI strategy can help your business thrive in the digital market.
1.      Enhanced Customer Service
Every business needs customer support that can handle clients in an agreeable manner. A good customer support system is crucial for effective customer retention and satisfaction.
In the long run, research suggests that the quality of customer service tends to deteriorate when support representatives have to carry out repetitive, menial tasks while sidelining on unique support experiences for consumers.
Integrating an AI strategy won't only provide efficient customer support services, but also save your business a lot of money by making CSR positions redundant. In fact, this is one of the reasons why Oracle found out that almost 80% of all marketing and sales leaders are currently planning or using an AI strategy for customer support.
2.      Smart CRMs
A CRM is primarily designed to compile information about various consumers across multiple platforms like social media, email, and phone. It largely helps in lead generation and automated marketing. By integrating AI into CRM platforms, it will make the entire process of managing relations with current and potential customers much easier and effective.
In 2016, for example, SalesForce launched its very own Einstein AI, which allows developers to integrate AI Strategy into their CRM applications. Einstein is most useful for small to medium-sized businesses that help in evaluating consumer sentiments in emails, recorded phone calls, customer reviews, social media posts so that marketing and lead generation activities can be adjusted accordingly.
With an AI-enabled strategy into the CRM, SMBs can automatically get in-depth insights from their client data that'll optimize sales and marketing teams, in getting better client satisfaction ratings.
3.      Intelligent Marketing
AI Marketing is the newest wave of data-driven marketing strategy which has taken the digital world by storm. An AI strategy allows marketers to craft a highly personalized consumer experience that usually costs a lot less than the traditional high-dollar marketing campaigns.
A chatbot is an AI-driven tool that is designed to serve more than just one purpose to the customers. Recently, National Geographic enabled a chatbot that allows you to chat with Albert Einstein on Facebook messenger. This was done to market the launch of their own original series called, "Genius." By deploying a simple chatbot, they achieved what only highly-paid campaigns could accomplish.
Another good example of intelligent marketing is from Netflix and their famous 'you may also like' prompt. Netflix analyzes viewing data and then runs it through their AI program so that it can identify shows and movies a viewer would enjoy.
4.      AI solutions
AI-enabled tools have been no less than a blessing for businesses in every sector. The AI classification, analysis, and prediction algorithms allow businesses to instantly unearth useful consumer insights even from the tiniest bit of data.
Monkey learn is one such tool that allows businesses to use sentiment analysis along with entity extraction in their Excel data, CSV and Google Sheets without the need for any coding. The integration is quite easy and the platform also enables tagging and automatic classification of inbound emails along with other communications. The AI-enabled tool can also evaluate different product reviews and extract them into handy reports that contain potential business insights.
These features don't only save money, it also saves a lot of time that is usually wasted on repetitively reviewing data flows.
5.      Smart Business Operations
AI can automate and optimize business processes across all sectors in shockingly less time. An AI Strategy can automatically recommend product B to every customer who has bought product A, solely based on their preferences. It can also automate an entire production line.
A great example is Experian which is a credit reference agency and uses an AI Strategy to evaluate huge masses of data. This allows them to make smart and quick decisions on credit scores and other things. American Express is also doing something similar, they are using an AI Strategy to detect fraudulent transactions in real-time.
If you want your business to stay competitive in this emerging data-driven economy then it is imperative that you adopt an AI strategy. Young entrepreneurs usually make the mistake of hiring secondary resources like marketing specialists and data scientists that adds to the overall cost. With an AI strategy in place, all your workflows will be automated, which won't only benefit your company, it'll also keep transforming your business according to the need of tomorrow because AI is the technology of tomorrow.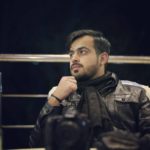 Author : Mo Ali
Sardar Muhammad Ali Niazi is a digital content writer at TekRevol. His expertise is in working up close with e-commerce brands and publishing houses. With a literature background, Ali has always been passionate about reading classics and writing. In his leisure time, he likes to travel and read dystopian novels.
Tekrevol's Global Presence
Now expanding to multiple cities across USA, GCC region, Europe & Asia
Come meet us at a location near you!
USA
39899 Balentine Drive,
Newark, CA 94560
1301 Fannin St #2440,
Houston, TX 77002
501 E Las Olas Blvd Suite
230, Fort Lauderdale, FL
44 Tehama St, CA 94105, San Francisco
400 NW 26th St, FL 33127, Miami
740 15th St NW 8th Floor, DC 20005, Washington
CANADA
4915 54 St 3rd Floor
Red Deer, ABT T4N 2G7
UAE
Level 5, One JLT Tower 1 - Jumeirah Lakes Towers - Dubai, United Arab Emirates
Level 17, World Trade Center, Khalifa Bin Zayed the First Street, Abu Dhabi
Level 22 , West Tower, Bahrain Financial Harbour, Manama, Bahrain
Level 22, Tornado Tower, West Bay, Doha, Qatar
PAKISTAN
3/25, Block 5, Gulshan-e-Iqbal,
Karachi, Sindh 75650
USA
CANADA
PAKISTAN
UAE
talk to us
Got an idea?
Let's get in touch!
Let's discuss your project and find out what we can do to provide value.
I am interested in discussing my ideas with you for
COPYRIGHT 2023 TEKREVOL ALL RIGHTS RESERVED.