How Does Custom App Development Help Entrepreneurs Build Successful Businesses?
Author: SHAH ANAS |
March 26, 2020 - TekRevol Team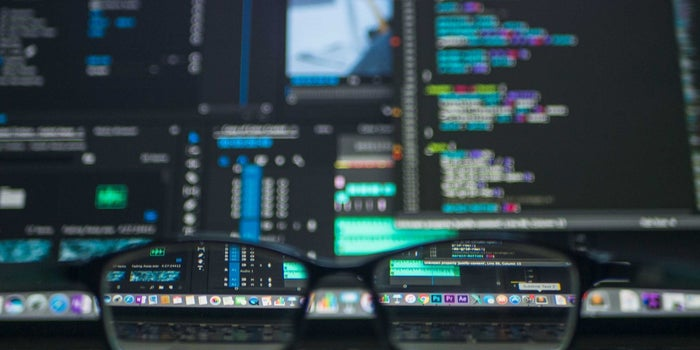 Mobile app development has become an essential business tool in the 21st century. The rise of custom app development for businesses has allowed them to conduct transactions, engage with their target audience, and market their products and services in a revolutionary manner as opposed to ready-made app solutions.
A decade ago, having a mobile application wasn't a necessity and was considered a competitive advantage. Today, it has become a necessity for business development and growth. From custom iOS app development to android app development, the demand for custom apps has grown in the past decade, and for a good reason.
For businesses, it's essential to understand that everyone amongst your target audience uses a mobile phone. 2.7 billion people in the world use smartphones, with 90% of their time spent on apps.
According to Clutch, 42% of all small businesses have their own mobile apps, and if you include big businesses into the equation, this number will rise significantly.
This because custom app development is helping businesses improve their processes and provide them with increased efficiency. Processes such as sales support. Communications, marketing, customer support, and even e-commerce activities are all happening through these personalized business apps. These custom apps help improve productivity and create tremendous value for a business, especially if the app is tailored to the specific needs of a business, its operations, and its target audience.
Custom app development allows businesses to have a platform that is much more secure than regular apps, designed to tailor to their needs to improve efficiency, cost savings, and allows for customer satisfaction to thrive amongst its many benefits.
Here, let's take a look at 6 benefits of custom app development.
Benefits of Custom Mobile Application Development For Your Business
Businesses today are looking at multiple ways to increase profitability, improve their strategies, optimize their processes, and deliver better consumer experience. Custom app development provides 6 exclusive benefits to businesses that help them achieve these goals in the digital world. Let's take a look at these benefits.
Increases Process Efficiency
Custom apps are business-focused, designed with your business, and your target audience kept in mind. This makes it different from a generic e-commerce app because it ensures the best delivery of your product and the best user experience for your consumers.
Depending on the kind of application you get developed, you can have an app with dedicated modules for your consumers and employees. This helps your employees better manage their work schedules, automate tasks, organize effectively, and better cater to consumers bringing efficiency to your business.
On the consumer end, these apps ensure ease of access to information, easy navigation, actions in the fewest possible steps, and a complete set of features that provide a holistic digital experience, ensuring that your business retains its loyalty as a result of the user experience, for long-term profitability.
Increases Labor Productivity
Productivity is vital for businesses, and it's all about making the most of your time by focusing on important work, rather than getting tied into menial tasks for hours.It promises a productive growth to your business. By using these applications, you can increase the productivity of your product and that too, in an efficient manner. The state of custom apps report showcases a staggering 74% of users reported an increase in team productivity as a result of their custom app, and 81% of those users reported a reduction in inefficient tasks.
Do these statistics suggest an incredible opportunity for businesses who are still behind on custom app development to make the investment towards business growth—worried about your ROI? The report also shows an incredible 60% of users reported a Return on Investment (ROI) of getting their custom app developed, which is an astounding result for the industry.
So if you were hesitant in the past or if you couldn't get your investors to agree upon getting a custom app developed, now you have the stats to back it up and drive your business to profitability and productivity.
Provides Robust Security
Cybersecurity is a huge problem in today's world, especially with the rise of cyberattacks. There was a 20% rise in cyberattacks on firms, going from 41% to 61%. The median cost for losses as a result of cyberattacks also shot up from $229,000 to $369,000.In such a world, custom mobile applications are a great asset because they are developed with strict security protocols as compared to normal apps that aren't business-made. This ensures that your data and the data of your consumers is encrypted and stored safely, away from any unauthorized access. The security of your business is catered to using two strategies. The first is encryption. All data that is stored is encrypted with a key to ensuring that in the case of a breach, your data is not vulnerable to malicious actors.
Secondly, within the security framework of your custom app, you can create compartmental security protocols that ensure that different users have different authorities and access.
This means that an employee and a manager will have different clearance levels, and the manager and the CEO will have a different clearance level. This ensures that your app is not vulnerable as a result of your employee's lack of detail to security or software vulnerabilities.
This protects your data, ensuring long-term digital sustainability and safety against malicious actors.
Offers Accessibility And Convenience
If you're in the retail business or rely on consumers to come to your shops or outlets for purchasing, then you're already behind the competitive curve.The overwhelming use of mobile phones across the world has allowed businesses to transcend borders and physical distance using mobile applications.
Today, you can get your custom app made and store a digital version of your business on your consumer's phones. This means that at any time and any place, your consumers can access your business' products and services.
This includes purchasing, shortlisting, keeping up with new trends, and so on. This means that you no longer have to rely on footfall for sales since people can buy products online and get them shipped or delivered to their address. When a consumer sees an ad, they will always be discouraged to act upon it if they have to drive for 20 minutes to avail the offer or its benefits.
A mobile app eliminates this factor and allows them to look at your advertisements and immediately think about engaging with you because now they can do so from the comfort of their homes using their mobile phones. This kind of convenience is in demand from businesses, and you can see its results with companies such as Amazon and eBay growing incredibly fast.
Furthermore, custom app development also provides accessibility to the business itself.  Your app is essentially a marketing + sales platform. On one hand, you have your e-commerce set up, but on the other hand, you can also execute a wide range of marketing strategies to increase revenue.
From push notifications to inform consumers of new arrivals instead of waiting for them to come to the shop and look, you can show it to them via your digital catalog. Moreover, custom apps can provide loyalty packages and discounts to clients on special occasions.
All of this can be done using this digital platform, ensuring that your voice reaches your target audience and makes it more likely for them to engage with your brand.
Ensures Employee Collaboration Through Transparency
One of the tenants of collaboration is transparency. I'm not talking about the kind of transparency where your boss is always standing behind you to ensure you're not watching a video instead of working. There are hundreds of other ways to achieve that transparency.
Transparency between employees is crucial, especially in teams that take responsibilities for different smaller tasks within a larger task and work together to execute it.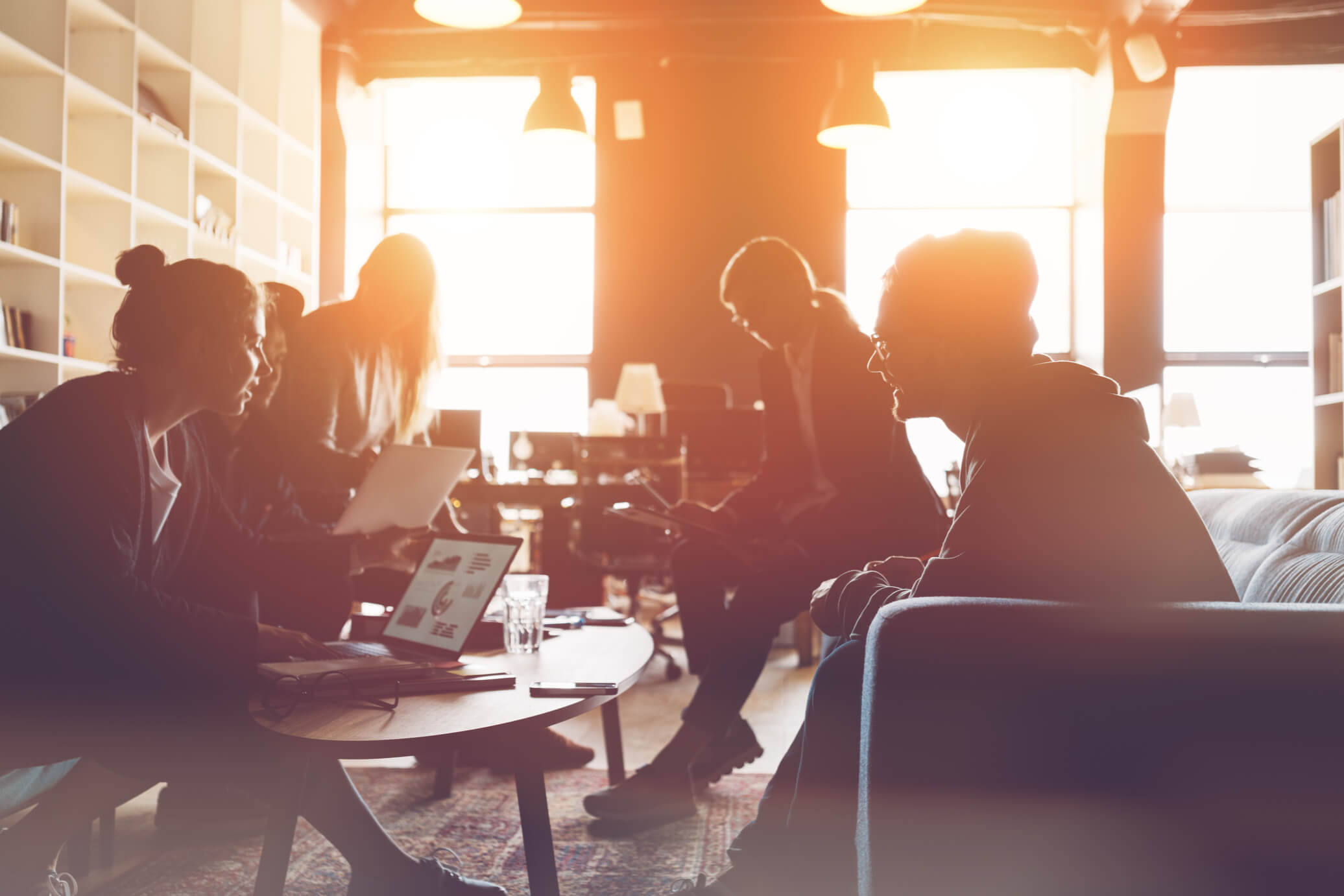 Custom app development allows your employees to share their schedules with each other, keep them updated on their progress, timelines, and activities to ensure that everyone is on the same page regarding a task.
This maximizes team coordination and collaboration and limits delays and confusion at the workplace.
Boosts Customer Satisfaction And Retention
Custom apps result in increased customer satisfaction and retention rate. Custom mobile apps allow you to provide real-time updates to consumers and 24/7 customer support services, either through an operator or an AI-powered chatbot.The overall consumer experience with your brand is elevated as a result of having a digital platform. It allows them to submit feedback, reach out to resolve service-related problems in a convenient manner.
The better the experience, the more value the consumer takes away from their experience, and the better chances you have of retaining that consumer. For businesses, recurring consumers are an essential part of the consumer base and account for a large some of their revenue.
Custom apps provide you with all the right tools that you need to ensure that your consumers have an excellent experience, prompting them to establish a long-term relationship with your brand, helping you grow and scale in the digital world at a rapid pace.
Are You Ready To Grow Your Business In The Digital Space?
If you're looking to scale your business in 2020, then opting for custom app development is a great option. If you don't have the in-house expertise to do that, it is important to know what makes an app development company the right fit for your custom app project.
So be it android application development or iOS application development, a custom app for these platforms will help you achieve your short-term and long-term financial goals and establish a successful business through productivity, efficiency, and accessibility.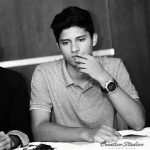 Author : SHAH ANAS
Shah Anas is a Business Development Executive who believes in the responsibility of businesses to give back to society. Away from the office, Shah loves to talk about sports and politics and is always ready to post a long status on trending topics.
Tekrevol's Global Presence
Now expanding to multiple cities across USA, GCC region, Europe & Asia
Come meet us at a location near you!
USA
39899 Balentine Drive,
Newark, CA 94560
1301 Fannin St #2440,
Houston, TX 77002
501 E Las Olas Blvd Suite
230, Fort Lauderdale, FL
44 Tehama St, CA 94105, San Francisco
400 NW 26th St, FL 33127, Miami
740 15th St NW 8th Floor, DC 20005, Washington
CANADA
4915 54 St 3rd Floor
Red Deer, ABT T4N 2G7
UAE
Level 5, One JLT Tower 1 - Jumeirah Lakes Towers - Dubai, United Arab Emirates
Level 17, World Trade Center, Khalifa Bin Zayed the First Street, Abu Dhabi
Level 22 , West Tower, Bahrain Financial Harbour, Manama, Bahrain
Level 22, Tornado Tower, West Bay, Doha, Qatar
PAKISTAN
3/25, Block 5, Gulshan-e-Iqbal,
Karachi, Sindh 75650
USA
CANADA
PAKISTAN
UAE
talk to us
Got an idea?
Let's get in touch!
Let's discuss your project and find out what we can do to provide value.
I am interested in discussing my ideas with you for
COPYRIGHT 2023 TEKREVOL ALL RIGHTS RESERVED.