Why a Custom Android App Is Better than a Ready-Made Solution
Author: SUNAINA KAKREJA |
October 14, 2019 - TekRevol Team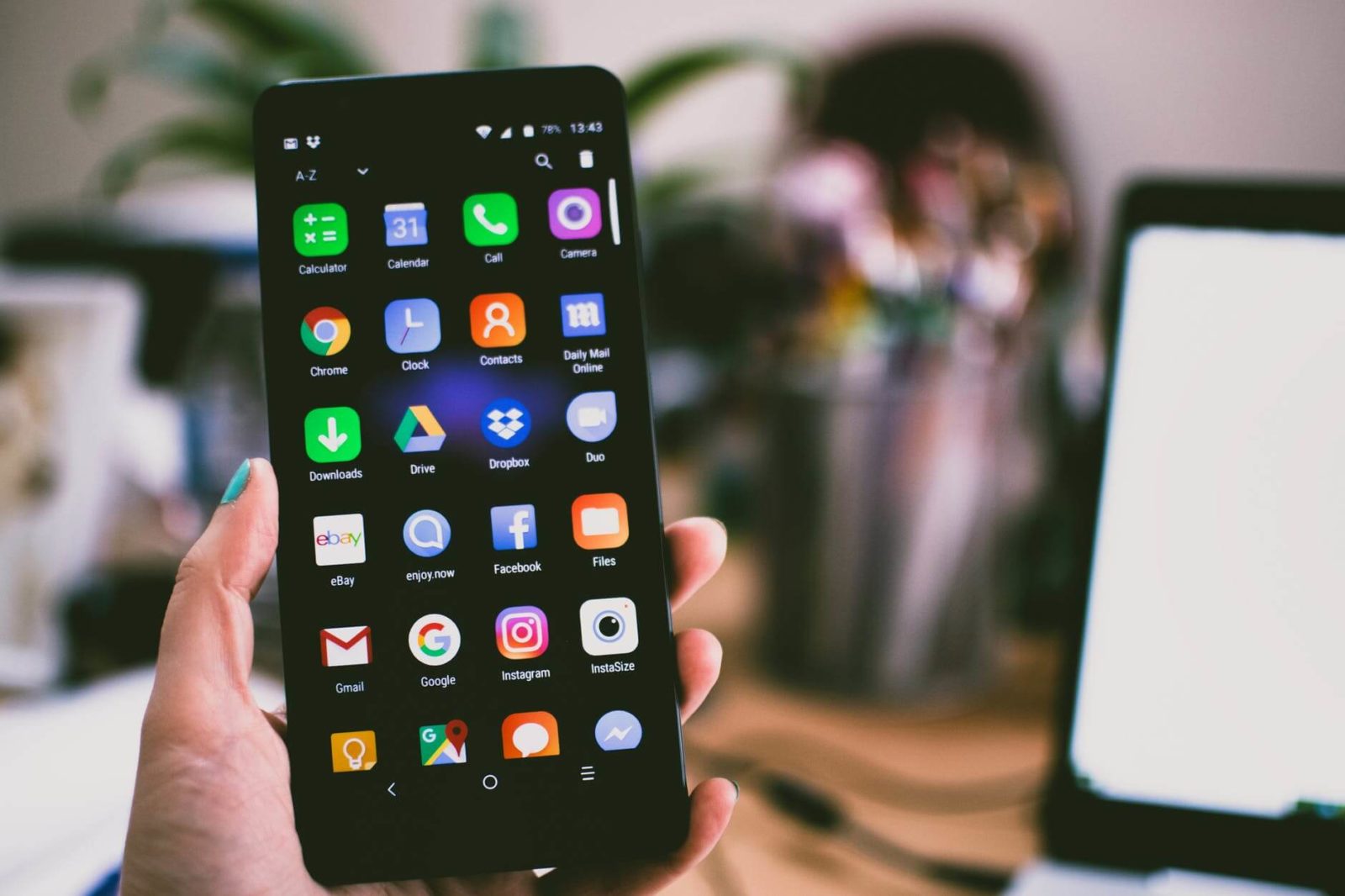 In the last couple of years, Android has become the first option for a lot of startups when they launch their app. According to a study, as of the first quarter of 2019, mobile phone users had the choice to download between 2.6 million Android and 2.2 million iOS apps. With the growth and flexibility of the Android market, more entrepreneurs prefer to launch their apps on Android first, and after success on this operating system, they turn to IOS.
Building an Android app ultimately means access to a massive number of audiences and their growing expectations. This is one of the few reasons why many organizations are choosing custom Android development services over going with ready-made solutions or pre-designed templates.
This blog examines why it's beneficial for businesses to build a customized app with a professional Android app development company, and provides a walkthrough of current market trends for Android app development, to help you create a meaningful and impactful app.
Must Read: The secret to hit the 5 million mark for startups.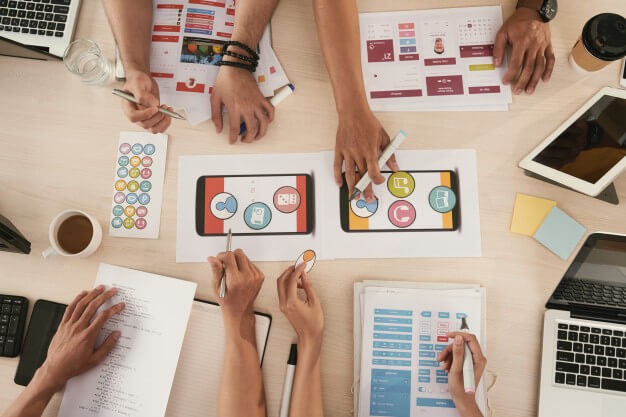 What is custom app development?
A custom app is a software product that's designed and developed from scratch to work correctly with the vision and requirements of your business. Custom apps are often built for a mass audience and are specific to their needs. They have been gaining more popularity in the last few years due to advancements in technologies and because some app ideas need the specification to be effective.
What are the benefits of custom Android app development?
Ready-made solutions may seem easy and straightforward now, but in the long run, a customized Android app can have many benefits.
Save time and money with custom app development
Going for custom app development is the complete package that you have always been looking for. It means that your app can consist of many features that are built customized for your business needs.
That said, when you choose ready-made solutions, you will have to spend a little extra for installation, support, and so on. However, when you hire an Android app development company to build your custom app, you are ready to go for a long time. Choosing customization over ready-made solutions will save you both time and money, as you won't have to pay again and again to but the same thing.
Better meet user expectations with custom Android app development.
As a mobile app development company, our success depends on the satisfaction of app users and it becomes crucial to design and develop applications that live up to their needs and wants. You can only achieve this, in the real sense, with custom apps. However, to pull this off you will need to know the best practices and expectations within the industry that are specific to your users.
The android operating system is easy and flexible to work with when building an app customized with business requirements. Customization offered in Android app development is one of the most significant advantages of OS. It allows Android app developers to integrate multimedia tools with data managing tools, which works great when you have to fulfill the expectation of a vast audience.
Get access to an extensive audience with custom Android app development
According to GS.StatCounter.com, Android holds 76.24 percent of the worldwide mobile operating system market share as of September 2019, followed by IOS with 22.48 percent market share.
With its affordable prices and flexible features, Android is widely used around the world, especially in Asian and other countries where a majority of people earn averagely. That's why building a customized Android app can help businesses and entrepreneurs reach a broader audience.
Improve business security with custom app development
As custom apps are built for a specific purpose, business and audience, it means it's impossible to know the architect of the product in advance. It means better and custom security since there is no other software in the market the same as yours. Custom app development provides higher protection that is not easily possible with read-made solutions.
However, business or user-centric apps that are used to store sensitive data cannot be developed using ready-made solutions, as they are vulnerable to hacking and other technical issues because anyone can access it.
Enjoy higher ROI with less investment
Android is an open-source platform, and developers around the world use and modify its SDK. These features make Android a great choice, as developers can have free access and there is no need to pay any loyalty charges or license fees. Moreover, don't forget the community of Android developers is vast and it can be quite easy to get your hands of the latest version of the operating system.
Another benefit of Android app development is that developers only have to pay once for app distribution. That's how customized Android app development requires less investment along with being a simple process. On the other hand, as an entrepreneur, startup or an organization you get a high-quality product that is regularly updated and gets you a higher rate of investment.
Even on DesignRush, which is a site that builds together comprehensive lists of Best Android App Development Agencies, you can see that development firms nowadays focus more highly on custom app development on Android as compared to iOS app development because the former makes it a whole lot easier for smaller firms to get apps developed within their budget and without compromising on ROI.
Click here to find out how your mobile app development company can help boost profit for startups.
Stand out from competitors
As custom app development has become more prevalent in the last few years, its process has become simpler. So if you are going to get your Android app built, make sure to consider custom solutions. It gives you a significant edge over the competitors, as you can make sure to better accommodate the changing needs of your audience without making a big dent in your pocket. Enhanced user experience and usability will undoubtedly set you apart from industry competitors.
Looking for Android App Developer?
Latest Custom App Development Trends: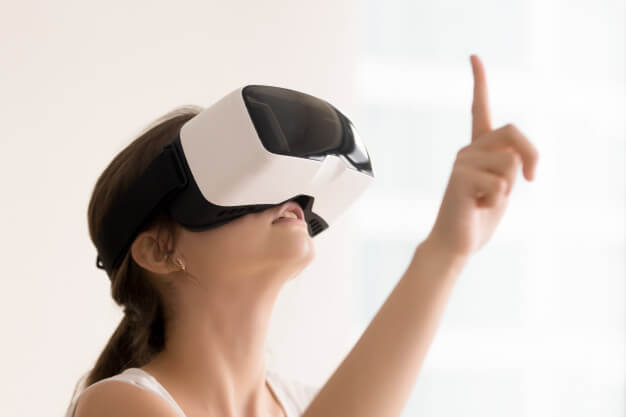 Any industry expert will tell you that some areas of mobile app development need custom apps, as they perform better when building for specific features and operating systems. Here are some of the current trends in custom Android app development that will help you keep up with the industry.
Augmented reality apps

ArCore Plus is an AR development kit launched by Android. The following are some of the popular AR apps that are on their way to become mainstream in the coming years.
More businesses are planning to develop apps like Ikea and GAP that has enhanced user experience while finding space within their daily routine.
AR apps that are developed for some specific brand's customers can help the company better communicate with their audience while providing real-time experience to the app users.
Gaming apps are one of the most popular app categories across the globe. AR gaming apps are offering an improved, unique, and more sophisticated gaming experience.
Must Read: Artificial Intelligence and its effect on mobile app development.
Blockchain apps

Recently, Blockchain technology has been gaining a lot of popularity, and sooner rather than later, we will see more apps based on this technology changing industries.
Blockchain mobile apps have changed the meaning of a safe financial system for users.
You should be looking out for more Blockchain-based apps for enterprises and specific industries. These customized apps will make a big difference in smoothening the functioning of companies.
With features like high security, there will be more apps in the future that will use Blockchain technology to store users' personal and other sensitive data. These apps will gain popularity mainly because of the highest security they offer.

Instant applications
Launched in 2017 by Google, instant apps are one of the latest trends in the industry. It allows users to try any app feature that they like, without fully downloading it. This trend is slowing, gaining more attention and it can become more significant with custom Android app development.
Custom app development is not a new trend. However, more and more companies realize just how fruitful it can be for their businesses. If you are a startup or an entrepreneur, a custom Android app is again the best option for you to make the most impact, along with benefiting from its flexibility and low investment requirements. And the perfect way to make sure your new venture is successful is to hire a professional Android app development company that delivers to your every need.

Author : SUNAINA KAKREJA
Sunaina Kakreja is a creative content writer and digital marketer at TekRevol. She works closely with B2C and B2B businesses providing blog writing, video script writing, ghostwriting, copywriting and social media marketing services.
Recent Blogs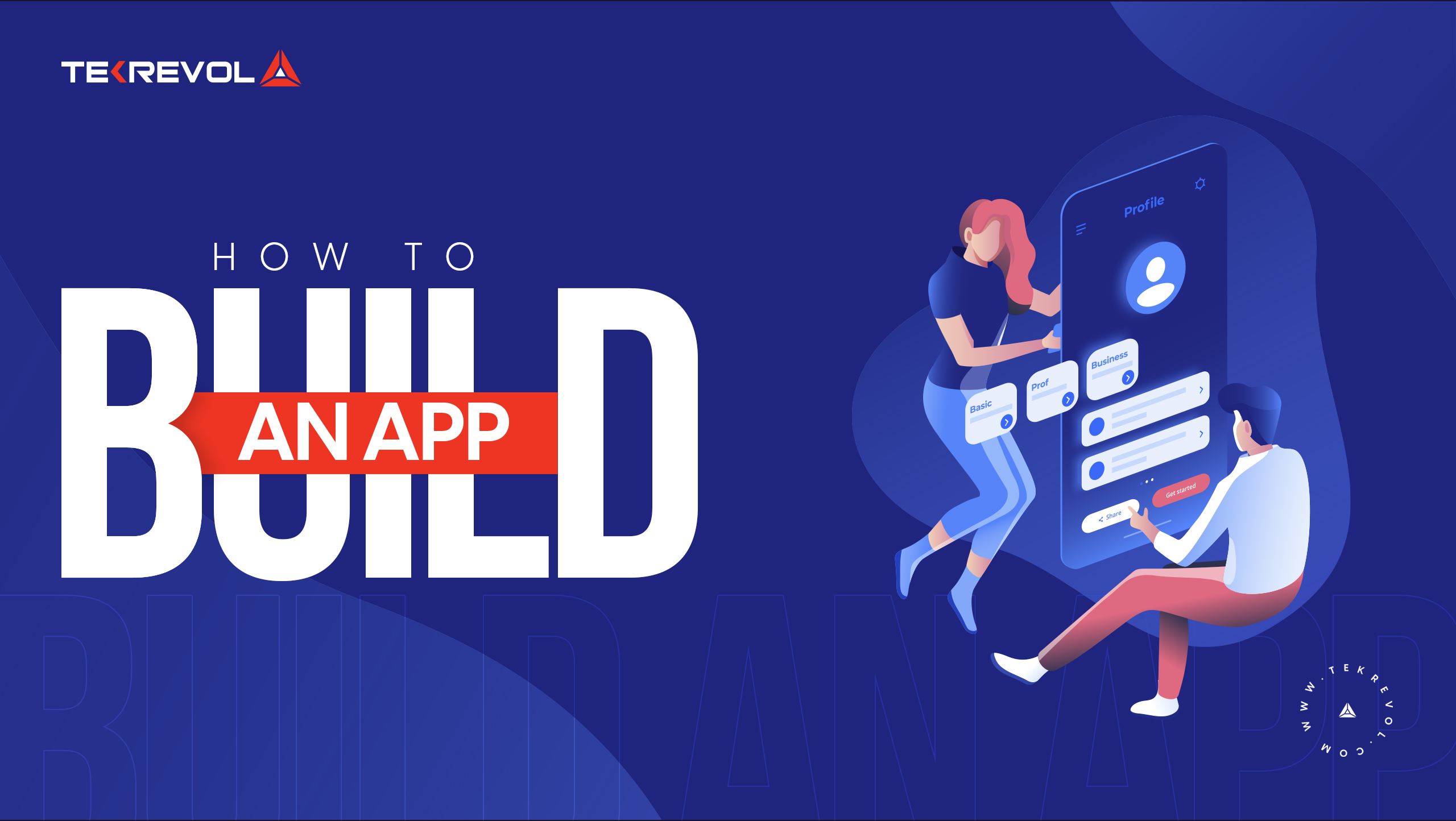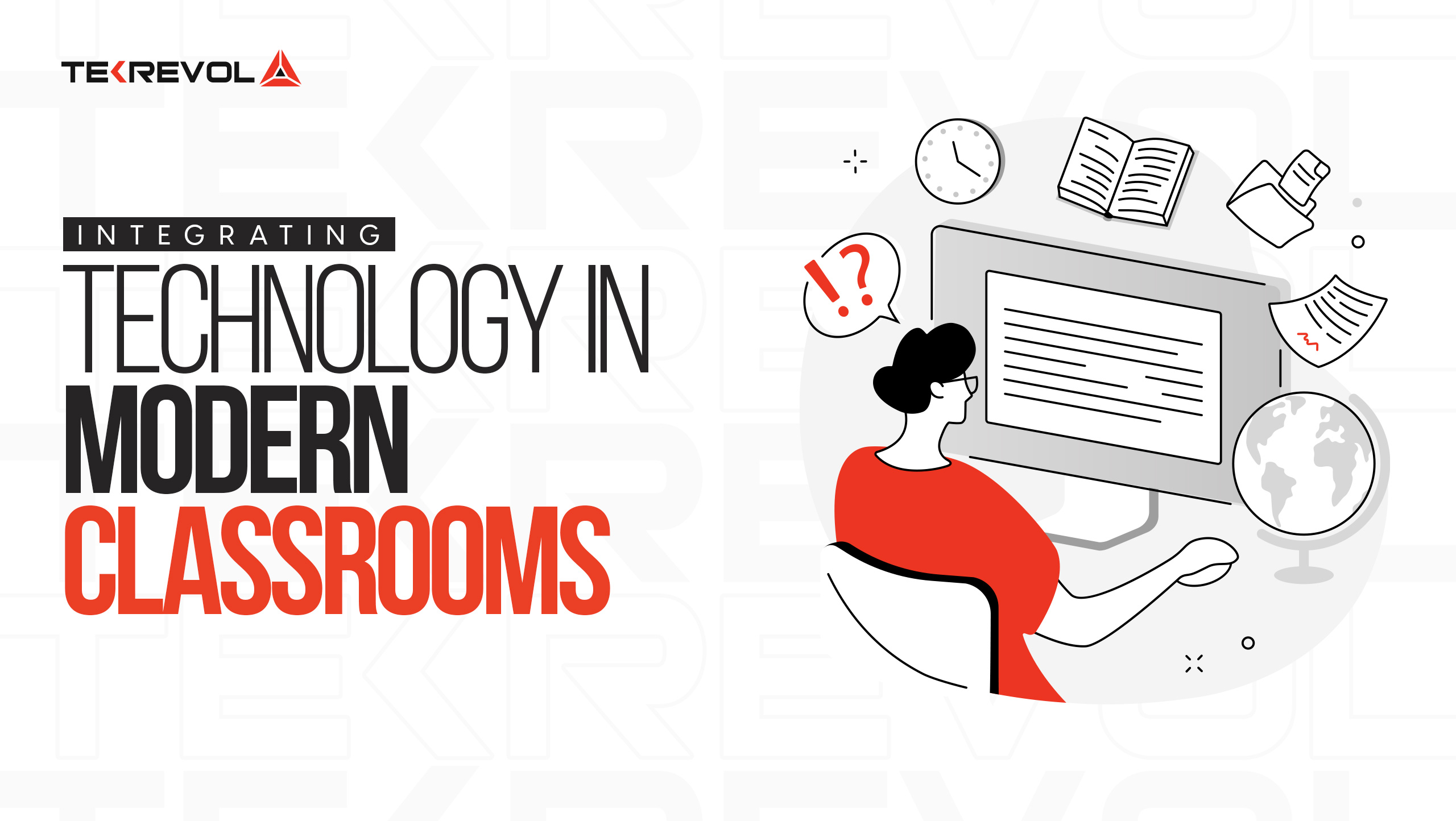 Tekrevol's Global Presence
Now expanding to multiple cities across USA, GCC region, Europe & Asia
Come meet us at a location near you!
USA
39899 Balentine Drive,
Newark, CA 94560
1301 Fannin St #2440,
Houston, TX 77002
501 E Las Olas Blvd Suite
230, Fort Lauderdale, FL
44 Tehama St, CA 94105, San Francisco
400 NW 26th St, FL 33127, Miami
740 15th St NW 8th Floor, DC 20005, Washington
CANADA
4915 54 St 3rd Floor
Red Deer, ABT T4N 2G7
UAE
Level 5, One JLT Tower 1 - Jumeirah Lakes Towers - Dubai, United Arab Emirates
Level 17, World Trade Center, Khalifa Bin Zayed the First Street, Abu Dhabi
Level 22 , West Tower, Bahrain Financial Harbour, Manama, Bahrain
Level 22, Tornado Tower, West Bay, Doha, Qatar
PAKISTAN
3/25, Block 5, Gulshan-e-Iqbal,
Karachi, Sindh 75650
USA
CANADA
PAKISTAN
UAE
talk to us
Got an idea?
Let's get in touch!
Let's discuss your project and find out what we can do to provide value.
I am interested in discussing my ideas with you for
COPYRIGHT 2023 TEKREVOL ALL RIGHTS RESERVED.