How Much Does it Cost to Develop an Android App?
Author: Saba Sohail |
March 8, 2022 - TekRevol Team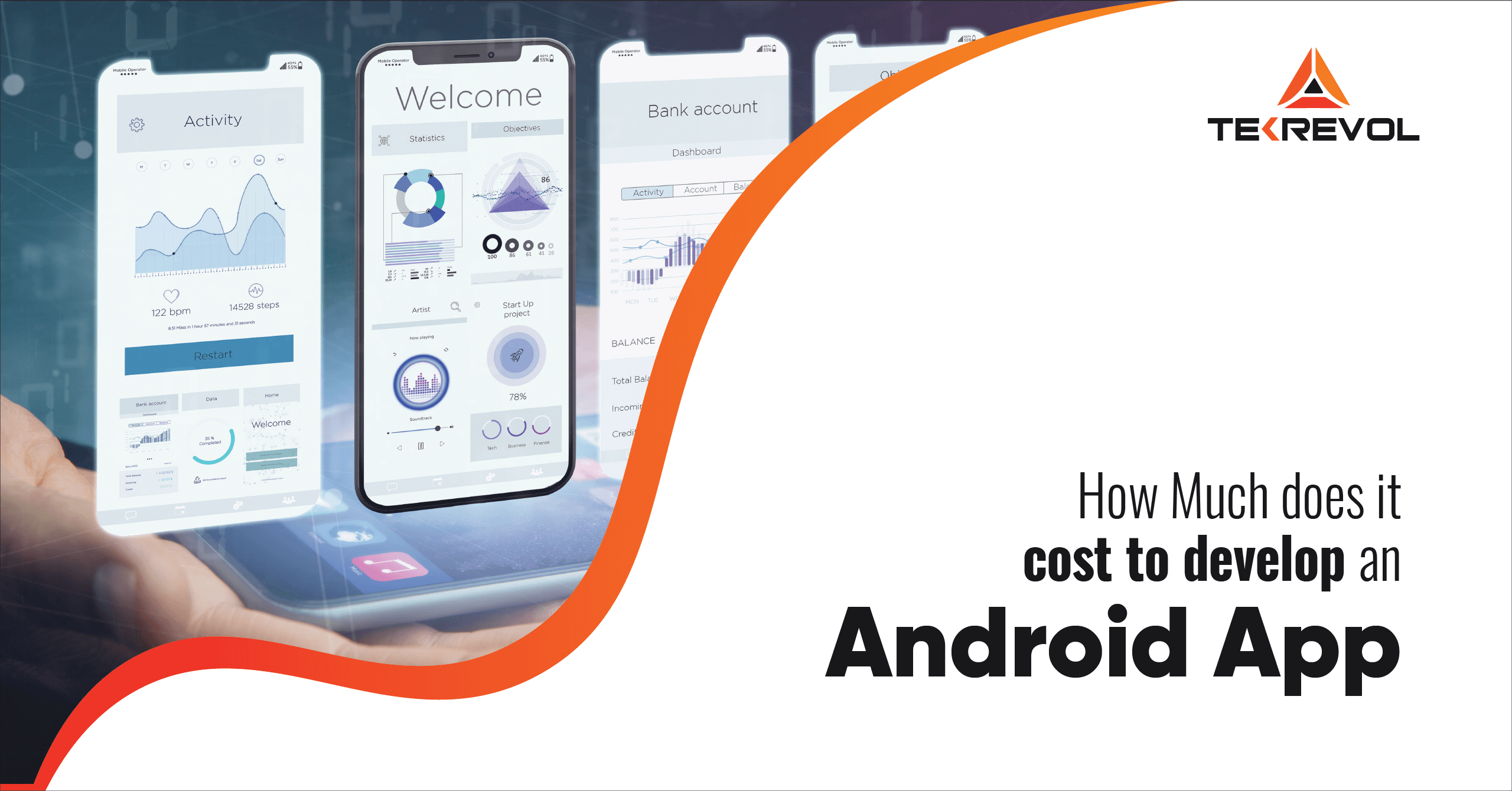 Android is the real gateway to digital transformation. It has contributed to the global IT sector by providing openness, opportunity and competitiveness. Considering the potential of the market, more and more app investors reach out to us inquiring about the cost of Android app development.
If you too are an aspiring appreneur, or an app investor currently calculating the estimates for your world-changing Android project idea, this article covers everything from the front and side factors that affect the cost of developing an Android project.
6 Reasons Investors Choose Android App Development
Building onto its lucrativeness, the Android app is just like another electronic branch of your business outlet. Whether you belong to the healthcare industry or have an e-commerce store, an android app can take your products and services to your ideal users' hands. That's because:
Android is the leading operating system with 70% of the market share (Statista).
Android powers around 5 million active devices (Android).
Android has most competitive costs of development ranging from $20 – $80 per hour.
Android is available on 10+ diverse gadgets including big screens and wearable OS.
The Android source code is free for everyone – developers, students, and the community.
Google Play store has over 1 million apps for Android smartphones.
How much does Android app development cost?
A simple (single-feature) Android application costs $30,000.
A basic Android app costs $35,000 to $150,000.
A multi-feature Android app costs $160,000 to $300,000.
A business app for multiple admin panels costs $300,000+ depending on the complexity and functionality.
After reading these different price ranges, you must be wondering what exactly differentiates these costs of development. The next section these cost determiners in detail and aims to help app investors stay in budget.
Calculating your Android App Cost?

Tell us the details of your app development project in a free one on one consultancy session and get a quick estimate of your Android app.
A Detailed Breakdown of Cost of Android App Development
Here are ten factors that directly affect Android app development costs.
1. Scope and category of the application
In simple words, app's scope is its purpose, business background, primary goals, and the problem it intends to solve with its launch. This scope is the starting point of any great app idea – and so, it makes all the difference to its design and development – features and functionality, to be specific.
The broader the scope, the higher the cost because your users need more features.
Narrow the scope lesser the cost, because your users need limited features.
The scope also impacts the category of the application. For example, you can launch a simple calculator application for general use. Or, you can launch a special calculator that exports data from other shopping applications and calculates how much a user had spent on shopping in a specific month.
Similarly, you can choose to launch a simple puzzle game for Android users. or, you can launch a game that integrates with wearable OS and calculates physical movement and heart activity.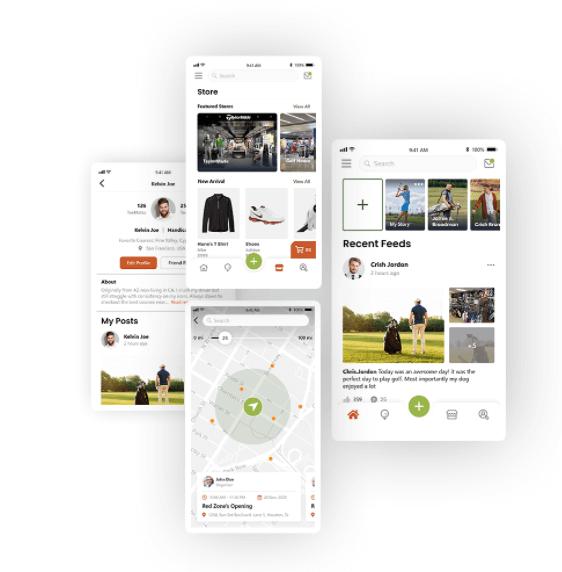 For reference, simple and standalone applications have a low cost of app development. Enterprise applications, for example, real estate, on-demand service apps, social media, and smart home automation apps, require higher investments.
2. No. of features
Connecting to our ongoing discussion, the scope and category decide the complexity and number of app features. These features, in simple words, are the activities that users can perform on a mobile application and expect a specific response from the app.
For example, if you have added chatbots in your app, the user will tap, enter a query and wait for a reply from the support team. Similarly, if you have added voice search option, the user will tap the microphone, speak and expect the app to show product names.
These features can be as simple as capturing a photo, or as complex as sending AI-based push notifications. Again, these features are one of the most important factors will determine your android app development cost.
3. No. of development hours
Development hours is a depiction of the overall duration it takes to complete the technical and non-technical app development process. After the initial consultancy and growth sessions, you get to sign an NDA with a company. This NDA confirms that your android app developer will keep your information, including your app idea, and the source code private, secure and confidential.
Once this NDA is signed and you agree upon the proposal that discusses the level of effort, wireframes, features and the primary goals of the app, your discovery stage begins. Now everything completed during this discovery stage to app testing and maintenance is billable – and hence they are billable development hours. These development hours are multiplied with the hourly rate of your Android developer to get the major estimate of your total development cost.
For reference, an average android app may take anywhere between 350 to 550 development hours. From a logical standpoint, more advanced applications with latest technology stacks take more time in development, and hence are expensive to build. MVPs, in comparison, are slightly more economical and recommended if you are a startup and testing the market waters with your product, or you want to initiate a project but have limited budget.
4. Development technologies
A simple Android application built on Java or Kotlin, using a standard database and 2 to 3 necessary APIs takes fewer development hours and requires lesser cost. As you move ahead to gain competitive advantage, or become early adopters of an emerging technology, or deploy an advanced solution, like an ML-based image recognition system or route optimization algorithm, the cost goes up. All in all, technologies like Cloud, blockchain, and Robotics require investment and offer high ROIs.
5. Process of development
As a startup or a new appreneur, you may choose to create some parts of your mobile app yourself, for example initial app screens. While we suggest you hire full-cycle Android developers to get high-end experience for each level of your development process, some appreneurs choose to buy only standalone services.
For reference, Android app development services typically follows a five-step process:
Discovery
UI and UX design
back-end and front-end development
API integration
Testing
While these 5 steps complete the technical development, steps like deployment and launch and maintenance are also associated. Hence, your choice of services also directly affects the total cost of development.
6. Complexity of design
App designs depend on the user journey and desired user experience in the application. Shorter user journeys are preferential because they positively impact navigation and performance. These short user journeys also need less app screen designs, or what we simply call wireframes.
If you are working with a developer who already has a designer and tester on board, you won't need hyper-detailed designs. But if you are designing first, and creating a high-fidelity prototype to seek investments, your design costs can significantly impact the overall cost. With investments, we refer to startup prototypes that idea havers and opportunists utilize to pitch to venture capitalists and financial partners.
7. API Integrations
APIs, what we abbreviate as Application Programming Interfaces, help two apps connect and substantially simplify the development process, and reduce the app development timelines. These APIs are used to exchange data between applications, executing or authenticate financial transactions, integrate with social media, run affiliate ads and so on. APIs are not primary cost indicators because they start charging once your app is live on the Google Play store. But it is still important to have it on your list.
5 popular examples of APIs include:
Google Maps
Google Ads
PayPal API
Currency Exchange
Amazon Selling Partner API
Simple (single-purpose) and basic applications don't usually need multiple APIs to function smoothly. It's the intermediate and advanced-level enterprise applications that work with a lot of data (and databases), email IDs, digital payment gateways and so on.
8. Size of app development team
Your choice of human resource can substantially affect the overall Android app development costs. This sparks again, the debate between hiring an in-house team, a remote team or outsource the complete development project to a company with technical expertise, strong portfolio and extensive years of experience. Similarly, the location of your app developer or team also makes a difference.
For reference, Android app developers from USA, let's say, Houston and Austin offer more competitive rates and stronger portfolios as compared to ones in the UK. As a bonus tip, you can also consider working with developers in Dubai. That's because it's the epicenter of the evolving IT sector in the MENA region and has android talent, plus project ideas in abundance.
You may want to alter your choices of outsourcing or hiring in-house, plus their locations depending on:
your overall budget,
the design requirements,
the development hours your project needs,
and your current cashflow projections.
To manage your Android development in a budget, you can also consider staff augmentation options. Doing so gives you mutual benefits of an in-house team, and you choose to pay on an hourly basis – no hidden costs and no employee benefits.
In addition to budget, staff augmentation is a viable option for startups also because you get full control on the activities of your development team and the progress of your project milestones. Plus, you have hired this team remotely and so, you don't have to provide them with hardware or other office work arrangements.
9. App security
The more data your app collects, the more security it needs to guarantee to the users. Data retention and security is an important concern, especially with free applications that earn through sponsored advertisements. To process these ads, bots have to learn about the likes and dislikes of the app users – based on their app browsing history.
App owners and developers ensure data security in multiple ways. The most common method is to deploy end-to-end encryption tools that keep the users' data secure and private. These encryption tools also strengthen apps against hacking attempts and breaches. End to end encryption is highly important for some applications including:
are integrated with APIs and access local storage for contact and address information
are social media or community applications processing loads of personal details every minute
are communication applications like video conferencing and chatting
allow in-app messaging or uploading file attachments
utilize financial information and banking details
Source: How Tekrevol Developed TeeMates
Again, encryption and app security modules come with a cost. You may want to reduce the development costs, but you may never want to compromise your users' data privacy. Other ways to ensure data security are battle-testing your applications during the QA sessions and eliminating any bugs or viruses identified during the process.
10. Side costs
In addition to all the cost factors discussed in points 1 to 9, here are some additional side costs that the appreneurs or clients may have to spend during the development process. Most of these side costs are not mandatory and differ significantly on your contract and the type of application.
| | | |
| --- | --- | --- |
| Cost Center | Description | Fees |
| Infrastructure | These are app infrastructure services, including hosting, domain and data servers. | $50 – $300 per month |
| Tools | Tools can include design and animation software, specific testing hardware, AR and VR frameworks etc. While app development companies don't usually charge their clients for these tools, they may do so in exceptional cases. | $19 – $100 |
| Publishing | This is the standard publishing fee for Google Play license. | $25 |
| Patent | Patents are a type of intellectual property rights used for protecting digital assets and the concepts backing them. | $4,000 – $20,000 |
| Monitoring and app maintenance | Apps need regular monitoring, support and maintenance to keep in perfect health and shape. Note that some app developers may offer up to 3 months of free maintenance services after development, while others may charge you separately for these services. | $500 – $5,000 |
How to optimize the budget of your Android application?
Here are top 5 tips to help you manage your project in the initial android app development cost you had allocated:
Reach out to a company with a clear app idea and complete plan. This will save you up to 10 development hours in the discovery stage.
Discuss your vision, target competitors and app inspiration in the first consultancy call – that is usually free.
Monitor your app design and development milestones closely. Appear for virtual meetings right when they are scheduled and discuss your concerns with your dedicated project manager in time. This will keep your planned development hours intact and reduce the testing efforts.
Take regular follow-ups. This will be convenient when you hire a development team that's either available in your time zone, or operates round the clock.
Build an MVP if your final product is a wide-scope project. You can launch it, market it, start earning from it and then invest the revenues again for product updates and maintenance.
Over to You…
With an Android app, you can open up endless opportunities for your business. Learning the number of devices and diverse gadgets. Mentioning again, 250 million active devices on 10 diverse gadgets are powered by Google. So that means, if you have an idea for an Android app, you have got a sizeable ground to play and capitalize on your idea with a worldwide reach. For appreneurs currently calculating the Android app development costs, make sure to consider it more of an investment with a viable return. For enterprise-grade investors, it is your first step towards acquiring new users in a cost-efficient manner. Plus, you can convert your Android app into an iOS whenever your business needs so.
Calculating an Android app cost?

Now that you already know what factors affect the overall development costs and budgets, it may be the time to get a close estimate of the final app. Pair up with a company like Tekrevol, and make your idea a digital success like many others crafted by our developers. We can help you with discovery, design, development, testing and launch – or you can choose to optimize the overall development cost with our business analyst.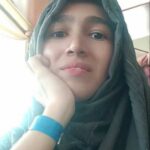 Author : Saba Sohail
Saba is all about strategic leadership and tech-led transformation. She comprehends, incubates, and iterates the idea of integrating tech-powered solutions and converts her knowledge into simple, valuable, and actionable blogs for tech leaders and businesses, much like TekRevol does with their products and solutions.
Recent Blogs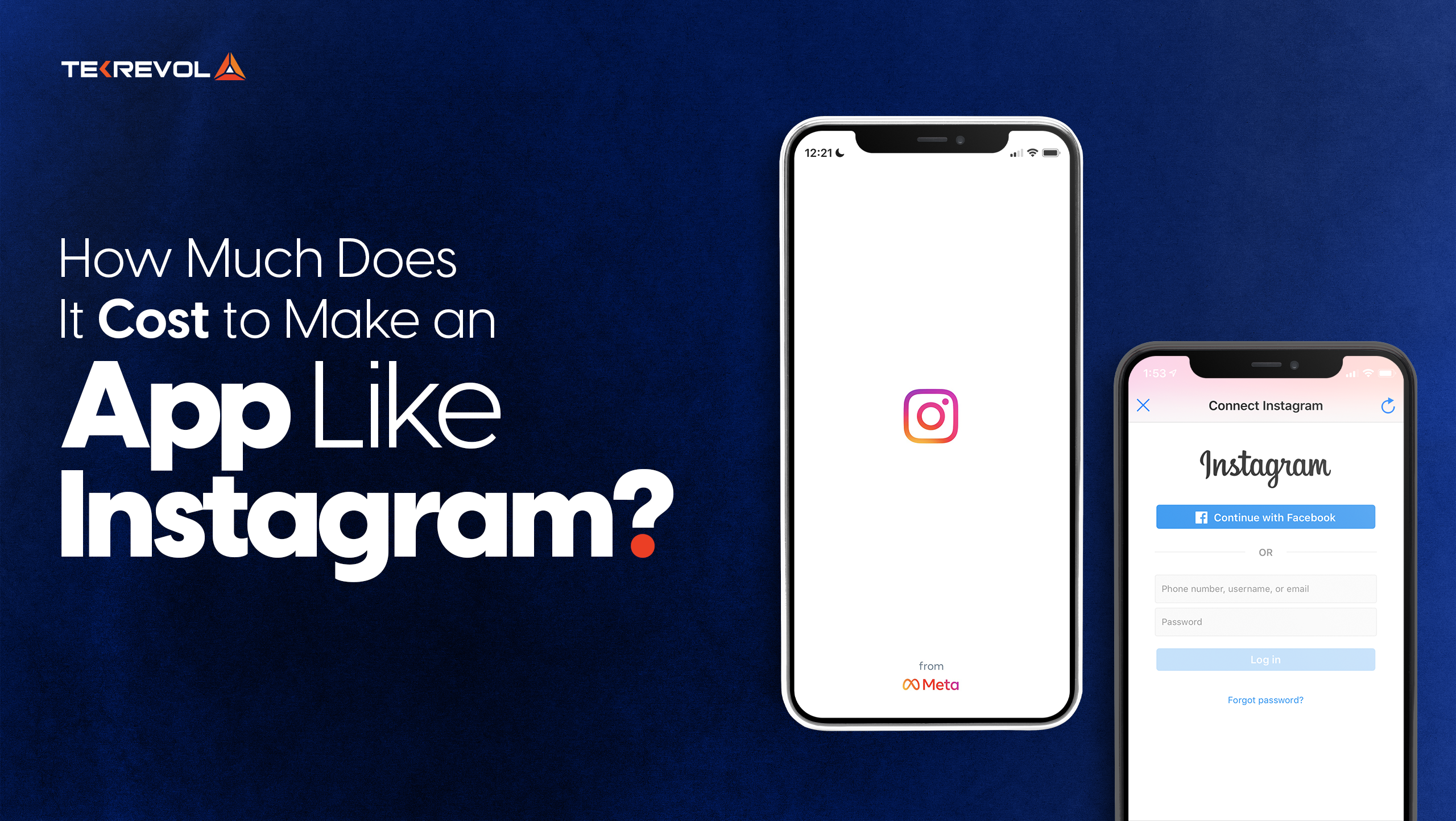 Tekrevol's Global Presence
Now expanding to multiple cities across USA, GCC region, Europe & Asia
Come meet us at a location near you!
USA
39899 Balentine Drive,
Newark, CA 94560
1301 Fannin St #2440,
Houston, TX 77002
501 E Las Olas Blvd Suite
230, Fort Lauderdale, FL
44 Tehama St, CA 94105, San Francisco
400 NW 26th St, FL 33127, Miami
740 15th St NW 8th Floor, DC 20005, Washington
CANADA
4915 54 St 3rd Floor
Red Deer, ABT T4N 2G7
UAE
Level 5, One JLT Tower 1 - Jumeirah Lakes Towers - Dubai, United Arab Emirates
Level 17, World Trade Center, Khalifa Bin Zayed the First Street, Abu Dhabi
Level 22 , West Tower, Bahrain Financial Harbour, Manama, Bahrain
Level 22, Tornado Tower, West Bay, Doha, Qatar
PAKISTAN
3/25, Block 5, Gulshan-e-Iqbal,
Karachi, Sindh 75650
USA
CANADA
PAKISTAN
UAE
talk to us
Got an idea?
Let's get in touch!
Let's discuss your project and find out what we can do to provide value.
I am interested in discussing my ideas with you for
COPYRIGHT 2023 TEKREVOL ALL RIGHTS RESERVED.