Listing Down 10 Currency Converter Apps for 2023
Author: Saba Sohail |
June 17, 2022 - TekRevol Team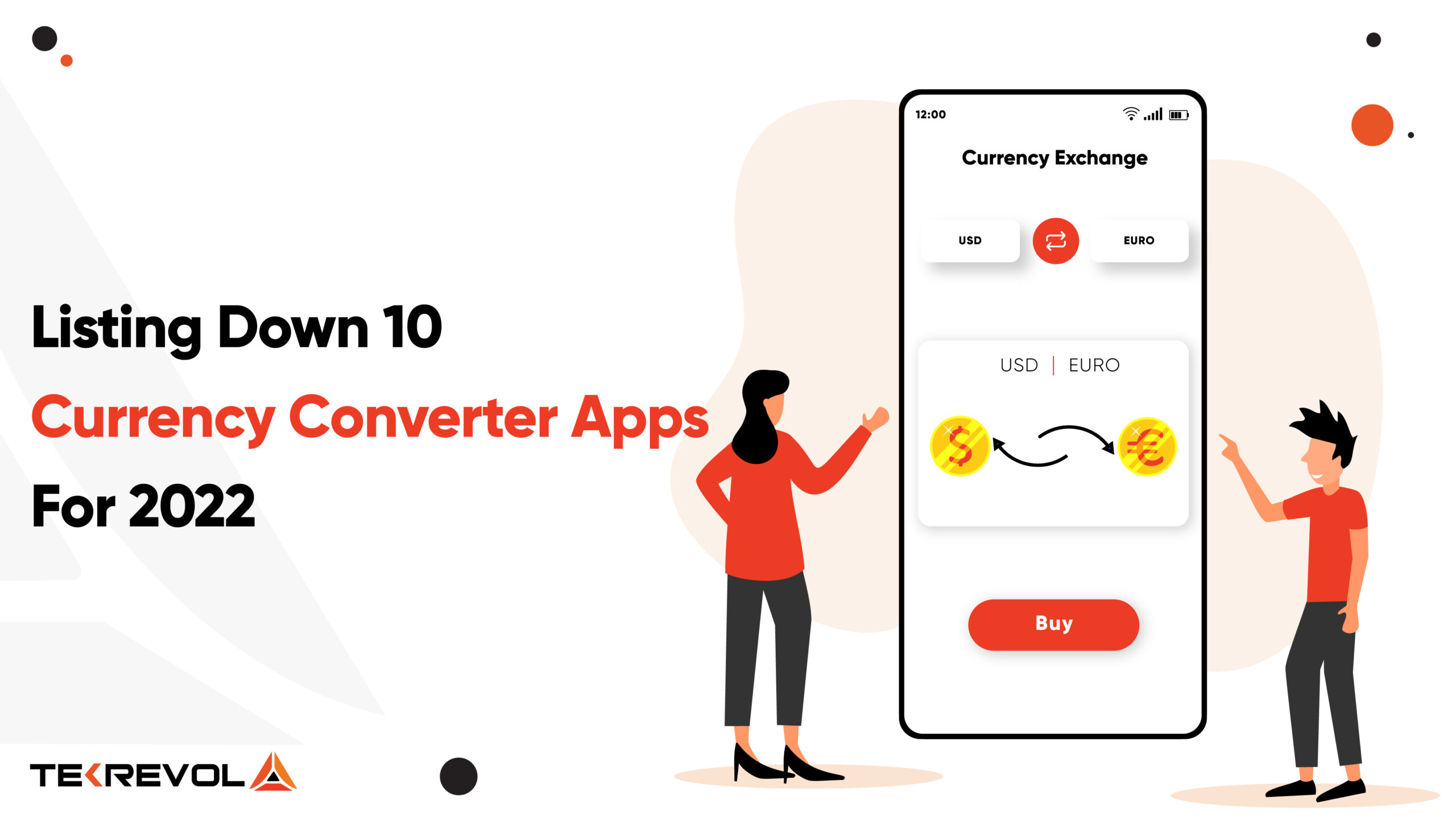 While mobile apps have revolutionized almost every aspect of personal and professional lives, financial management is a domain that has hit the market big. Fintech apps have not only automated the delivery of such services but have eased money transfers, wealth advisory, and portfolio evaluation. One such function is forex rates evaluation, and having a currency converter app on your phone helps with that too. We have compiled this article with the top 10 currency apps with different features, from money transfers to sale alerts to on-the-go forex evaluation.
For like-minded users interested in launching a profitable currency converter app, the article concludes with a quick rundown of how these apps make money and how you can make good money through an app.
10 Best Currency Converter Apps for 2023
Without further ado, here is a list of the top 10 currency converter apps for Android, iPhone, Smartwatch and Windows.
1. Xe Currency Converter – Best App Overall
Xe Currency Converter is an all-in-one solution for users who would like exchange rates, money transfers, rate alerts, analytics and payment trackers altogether. Considering its list of features, it's not only the best currency converter app on this but an exemplary fintech app with 10 million downloads on Google Play.
In terms of user experience, Xe Currency Converter sets the bar high with its minutest details. Currently, Xe Converter shows exchange rates for around 130 currencies. Users leveraging the app for global money transfers can switch tasks and app screens in the middle of their transfers and pick up where they left off.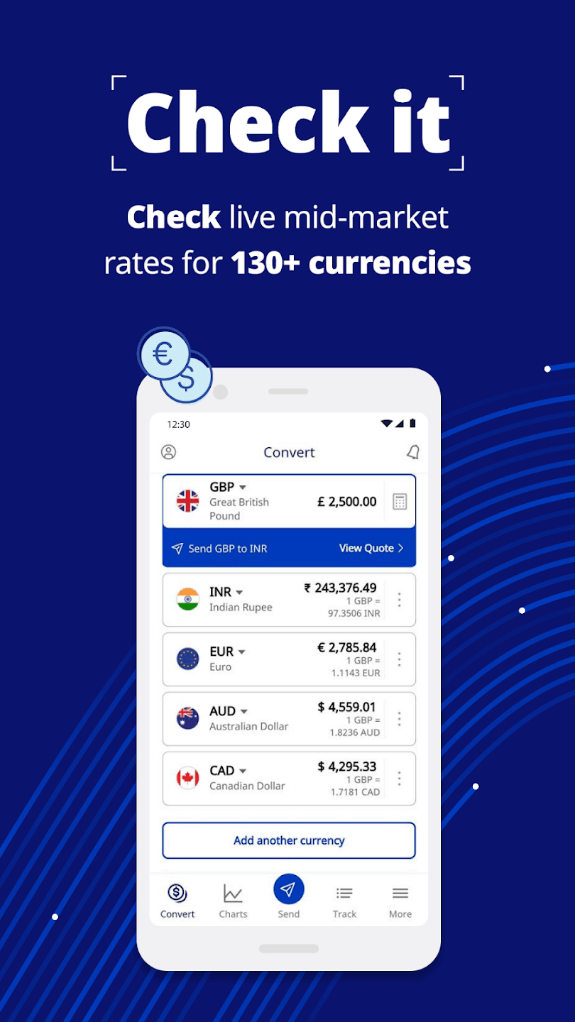 On the analysis part, the Xe Currency Converter app has options for graphical representations. Users can view conversion rates for almost 10 years of historical data.
Building onto its money transfer options, users can quickly create an account, add unlimited participants, confirm real-time exchange rates, send out in whichever currency they like and track their payments.
The app uses push notifications. Users can set their target mid-market rates and receive real-time updates when their currencies go close to the target rates.
Download Xe Currency Converter: Android – iOS
2. Currency Converter Plus – Exceptional User Experience
Currency Converter Plus gives us major programming goals because of its strong Android and iOS app development architecture. It shows real-time and cached exchange rates for 170 currencies, bitcoin and precious metals like gold and platinum. It has a robust backend with a trademarked API called AccuRate to offer the most accurate exchange rates.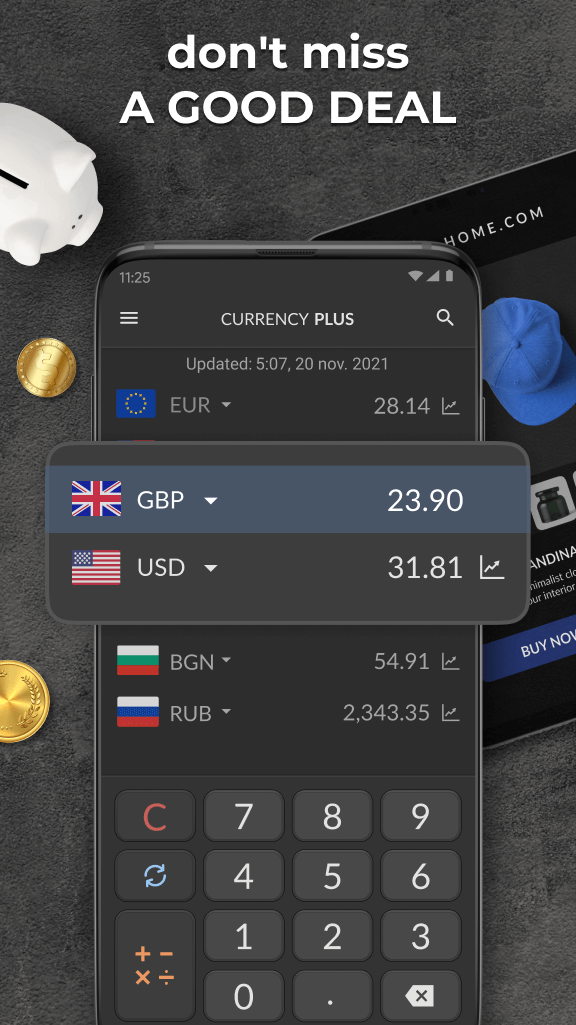 It already has more than 5M downloads on the Google Play store. And this 4.8 rating on Google Play and the App store is evidential of its exceptional user experience.
Want to develop your own currency converter app?

Learn everything you need to know about the types of Currency Converter App
Users can get instant conversion rates with custom fields, live charts, and a history of conversion from 1 week to 1 year. It works offline, so users can convert to multiple currencies in one go, even in airplane mode.
Download Currency Converter Plus: Android – iOS
3. Easy Currency Converter – Convenient App for Quick Conversions
Easy Currency Converter allows users to set a custom personal currency list. Users can check historic graphics from 2011, convert currencies instantly, and view important news about the fluctuation in international exchange rates. The app updates exchange rates every second. It supports all global currencies, 200 to be precise, and includes Bitcoin, Litecoin, and Ethereum.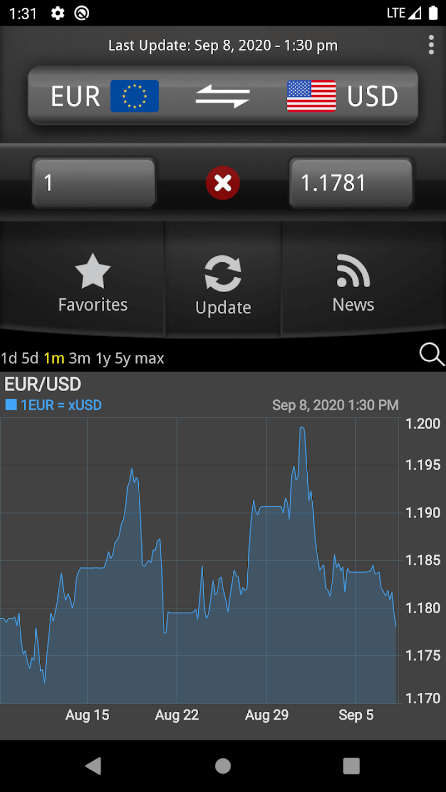 It also has an offline mode and comes with a dark mode option to save battery and data consumption. While using offline mode, users get cached exchange rates that they had browsed previously. Easy Currency Converter has more than 10 million downloads on Google Play, with an average rating of 4.6 on both of the leading app stores.
Download Easy Currency Converter: Android – iOS
4. Currency Foreign Exchange Rate – Currency Converter App for Investors
Currency Foreign Exchange Rate is the perfect tool for forex investors and travelers who need real-time data and to review their portfolio value on the go. From an experiential standpoint, the app exceptionally does what it's developed for.
For users who need real-time data on 170 currencies, bitcoin, gold, and silver, the app updates exchange rates every hour. For people on the go, especially those traveling to remote areas with limited or zero connectivity, the app also has an offline mode.
To further improve the user experience, the app allows to favorite currencies and modifies exchange rates with banking fees. The push notifications option sends real-time alerts on, with an option to opt out as users wish.
It has more than 1 million active users on iOS. While the app is fairly new on Android, there are more than 50,000 downloads, speaking volumes about the quality of the app.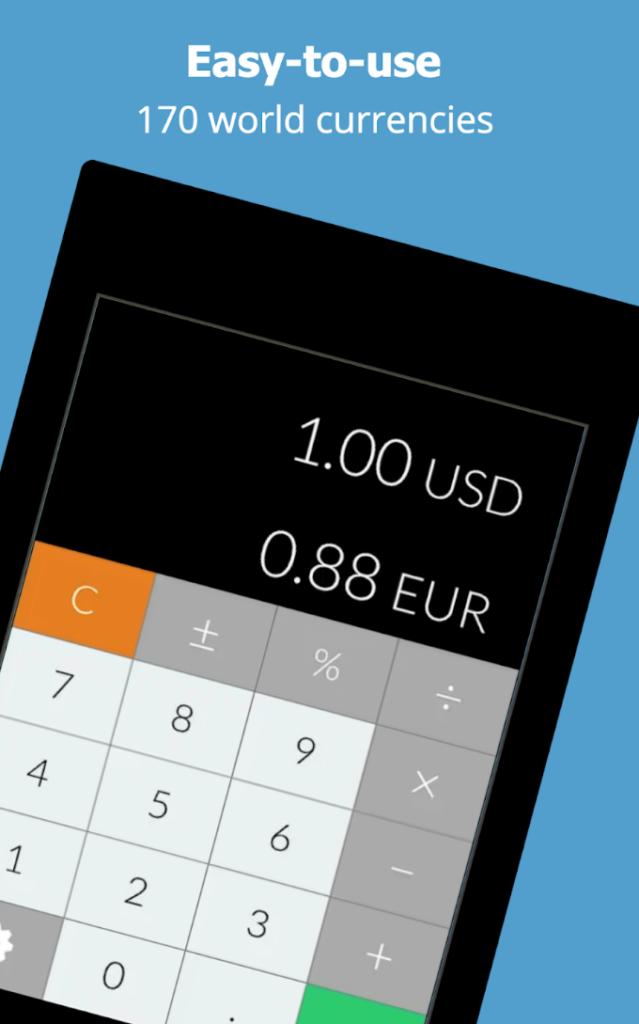 The app is free and earns through in-app purchases, with an average rating of 4.3 and 4.5 on Google Play and App Store, respectively.
Download Currency Foreign Exchange Rate: Android – iOS
5. All Currency Converter
All Currency Converter is another currency app on the list that comes with a calculator, supports 168 currencies, bitcoin, gold and silver in real time, and shows graphical representations of fluctuations for months of history. Most importantly, it supports in-app web search for users who would like to check old fluctuation trends, making it the right currency converter app for investors and forex traders. It has country profiles, bank rate information, a tip calculator and supports several widgets for the home screen.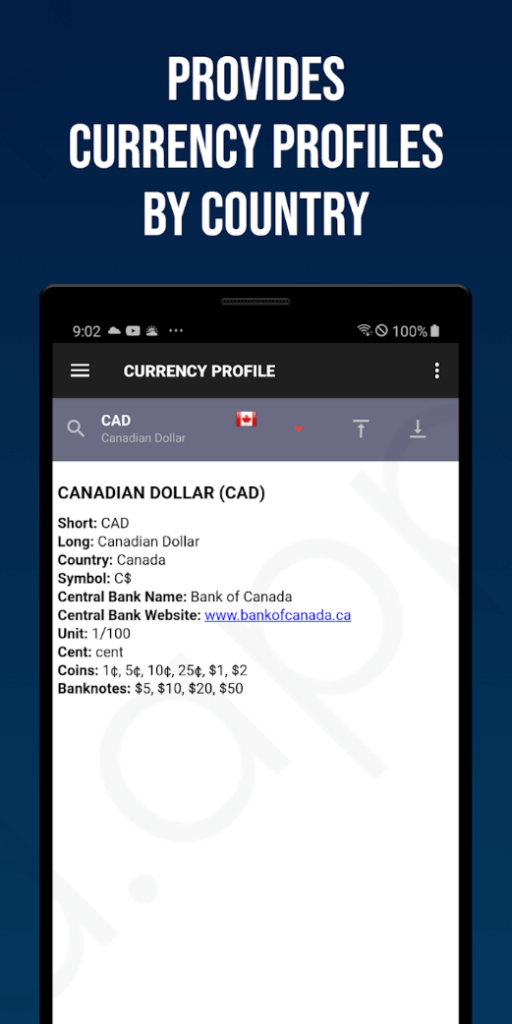 Currently, the All Currency Converter app doesn't support offline mode because of the advanced web search option. It is a free app and earns through ads and in-app purchases.
The app has a 4.7 rating on Google Play with almost 5 million downloads. It's only available for Android users as of now, but looking at how quickly it's getting popular, we are expecting the iOS version of this currency converter app to hit the Apple App store soon.
Download All Currency Converter: Android
6. My Currency Converter & Rates – Quick Currency Converter App for iPhone
My Currency Converter is the best conversion app for iPhone users. It supports offline mode and shows exchange rates for 150 different currencies. You can find real-time updates and that too in up to 3 decimal places for the highest accuracy.
With its calculator feature, there is absolutely no need to hit the convert button as well. Keep typing, calculating and converting on the go. It also shows exchange rates for Bitcoin, Litecoin and Dogecoin.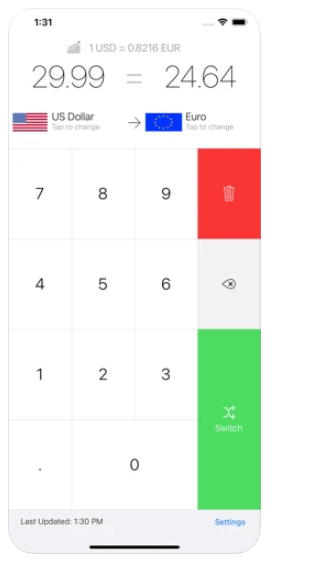 Its minimal user interface and user experience have helped it secure a 4.8 rating, with a user base of more than 60,000. It is a free app and earns through advertisements.
Download My Currency: iOS
7. My Currency Converter – Quick Currency Converter App for Android
Quite similar to the iOS one we just discussed, here is a My Currency Converter app for Android users. It shows exchange rates for 130 currencies and is super useful when traveling or making online purchases. The app works offline and is totally free.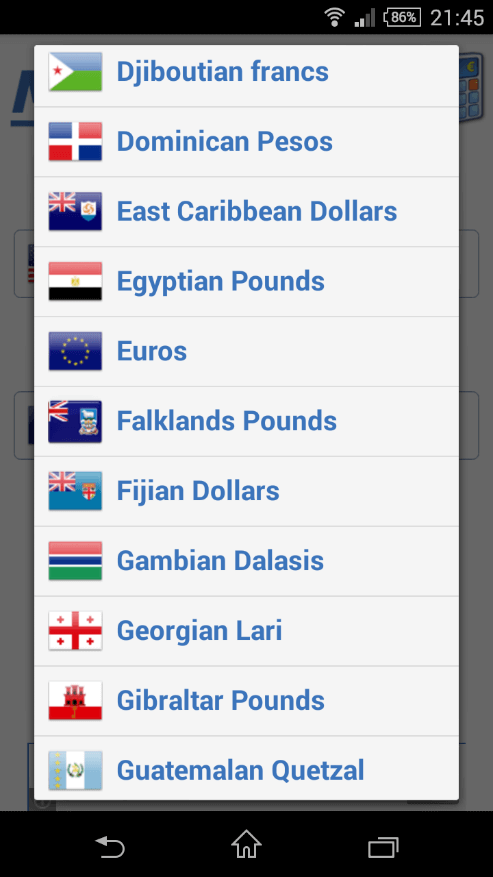 The store listing itself suggests the two factors behind this currency converter app's success: its intuitive design and a fluid user experience. Currently, it has a rating of 4.7 on the Google Play Store, with more than 1 million downloads.
Download My Currency Converter: Android
8. Currency – Best Currency Converter App for Apple Watch Users
Currency is a converter app for iPhone, iPad and Apple Watch. It has a minimal user interface and an exceptional user experience to fit the small screen. While working offline, users can convert and view exchange rates for 160 currencies.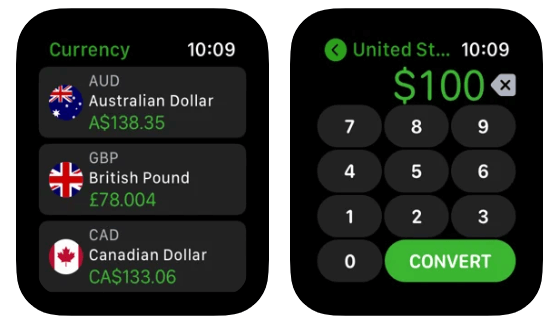 Currency is a free app that earns through a freemium model and sells in-app purchases. It also has a premium version that costs $19.99 USD per year.
Download Currency: iOS
9. Callista Currency Converter – Forex Calculator for Windows
Calista is the best currency converter app for Windows and Microsoft devices. It's for professionals, and using it on Windows is excessively convenient. To be precise, Calista shows real-time exchange rates for 72 currencies globally. In fact, Callista also allows users to convert currencies to and from Bitcoin.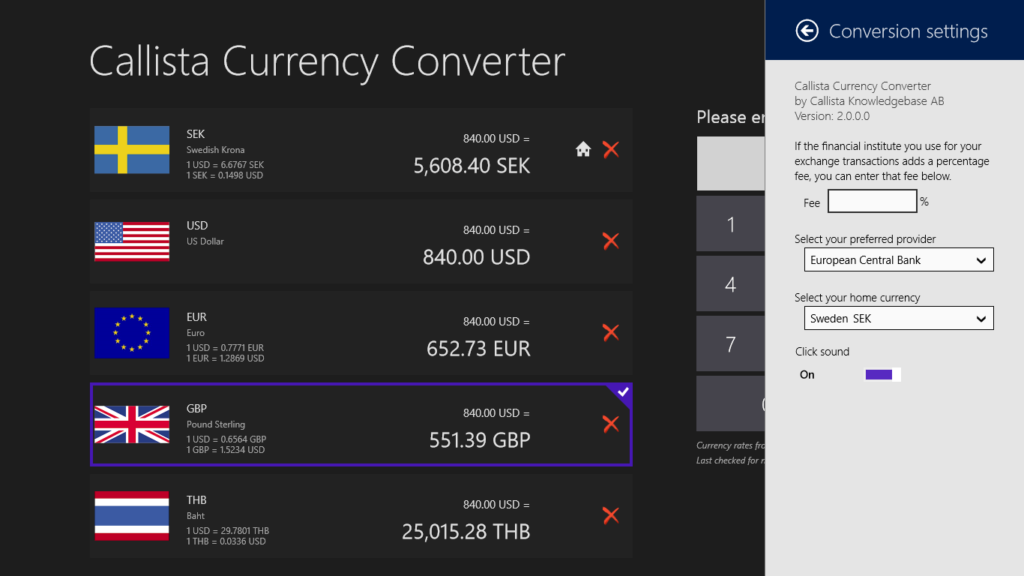 The most important thing is Calista is free, doesn't charge a dime and still shows no ads for a fluid user experience.
Download Callista: Microsoft
10. Forex Currency Rates – Simple App for Forex Rates
Forex Currency Rates is a simple app to help with daily currency conversions. It is an ideal application for travelers and traders who need to access updated forex rates on the go.
While it supports 140 currencies and precious metals, its graphical representation and charts make it totally worthy for professionals. Users can choose to pair details and set custom comparisons for specific currencies, inverse and reverse their selections, compare 4 or more currencies for one figure, and favorite specific currencies on their last prices with target rates.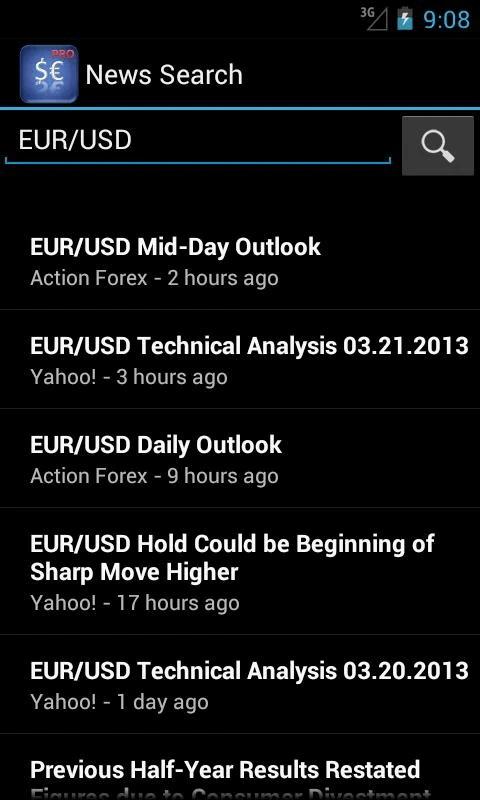 It is a free app and earns through ads. For an ad-free experience, Forex Currency Rates Pro is available with a free trial period.
Download Forex Currency Rates: Android
How do currency converter apps make money?
Currency apps earn through different monetization models.
Free Currency Converter App
Free currency converter apps earn through sponsored advertisements and in-app purchases. You can choose to integrate your app with Google or Apple's ad program. Or, you can earn as an affiliate of other premium applications.
Learn more about how free apps make money.
Premium Currency Converter App
Like other premium apps, these paid currency converters also earn download fees or subscription charges. You can choose to charge a one-time download fee for the app. Or, you can implement the pay-as-you-go model that usually works for monthly, quarterly and annual subscriptions.
Freemium Model
Freemium apps are a mix of free and paid features. In such apps, the basic version is free to download and use. Users can then choose to upgrade to a premium version, either to use advanced features or experience the app without ads.
Money Transfer Commissions
Apps like XE have a broader scope as compared to other currency conversion apps on this list. Such apps also allow users to send and receive money from global payment merchants. With this feature, they have an additional method to generate revenue. They can either charge transaction fees or commission on every transfer.
For a detailed insight into the revenue potential of your business app, check this article and discover how much money an app can make in 2023.
Wrapping Up…
So, this list of top currency converter apps concludes here. All the apps we have added to the list have exceptional user experience, an average rating of 4+ on leading app stores, downloads in hundreds of thousands and millions and positive user reviews. No wonder why these apps, most of them, despite being available for free, are turning millions in revenue.
If you, too, are here impressed by the revenue potential of these apps, Tekrevol can help you take your first step. We have a team of experienced business analysts and developers who will not only build the best digital product but will also help you launch to hit the market big.
Planning to launch your own currency converter app?

Tekrevol is your route to ready! Get in touch with us and quickly estimate the budgets as well as revenues you can turn from the app.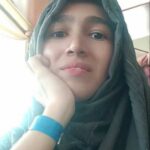 Author : Saba Sohail
Saba is all about strategic leadership and tech-led transformation. She comprehends, incubates, and iterates the idea of integrating tech-powered solutions and converts her knowledge into simple, valuable, and actionable blogs for tech leaders and businesses, much like TekRevol does with their products and solutions.
Tekrevol's Global Presence
Now expanding to multiple cities across USA, GCC region, Europe & Asia
Come meet us at a location near you!
USA
39899 Balentine Drive,
Newark, CA 94560
1301 Fannin St #2440,
Houston, TX 77002
501 E Las Olas Blvd Suite
230, Fort Lauderdale, FL
44 Tehama St, CA 94105, San Francisco
400 NW 26th St, FL 33127, Miami
740 15th St NW 8th Floor, DC 20005, Washington
CANADA
4915 54 St 3rd Floor
Red Deer, ABT T4N 2G7
UAE
Level 5, One JLT Tower 1 - Jumeirah Lakes Towers - Dubai, United Arab Emirates
Level 17, World Trade Center, Khalifa Bin Zayed the First Street, Abu Dhabi
Level 22 , West Tower, Bahrain Financial Harbour, Manama, Bahrain
Level 22, Tornado Tower, West Bay, Doha, Qatar
PAKISTAN
3/25, Block 5, Gulshan-e-Iqbal,
Karachi, Sindh 75650
USA
CANADA
PAKISTAN
UAE
talk to us
Got an idea?
Let's get in touch!
Let's discuss your project and find out what we can do to provide value.
I am interested in discussing my ideas with you for
COPYRIGHT 2023 TEKREVOL ALL RIGHTS RESERVED.