A Guide to Building a Successful Currency Converter App in 2023
Author: Kamran |
August 12, 2022 - TekRevol Team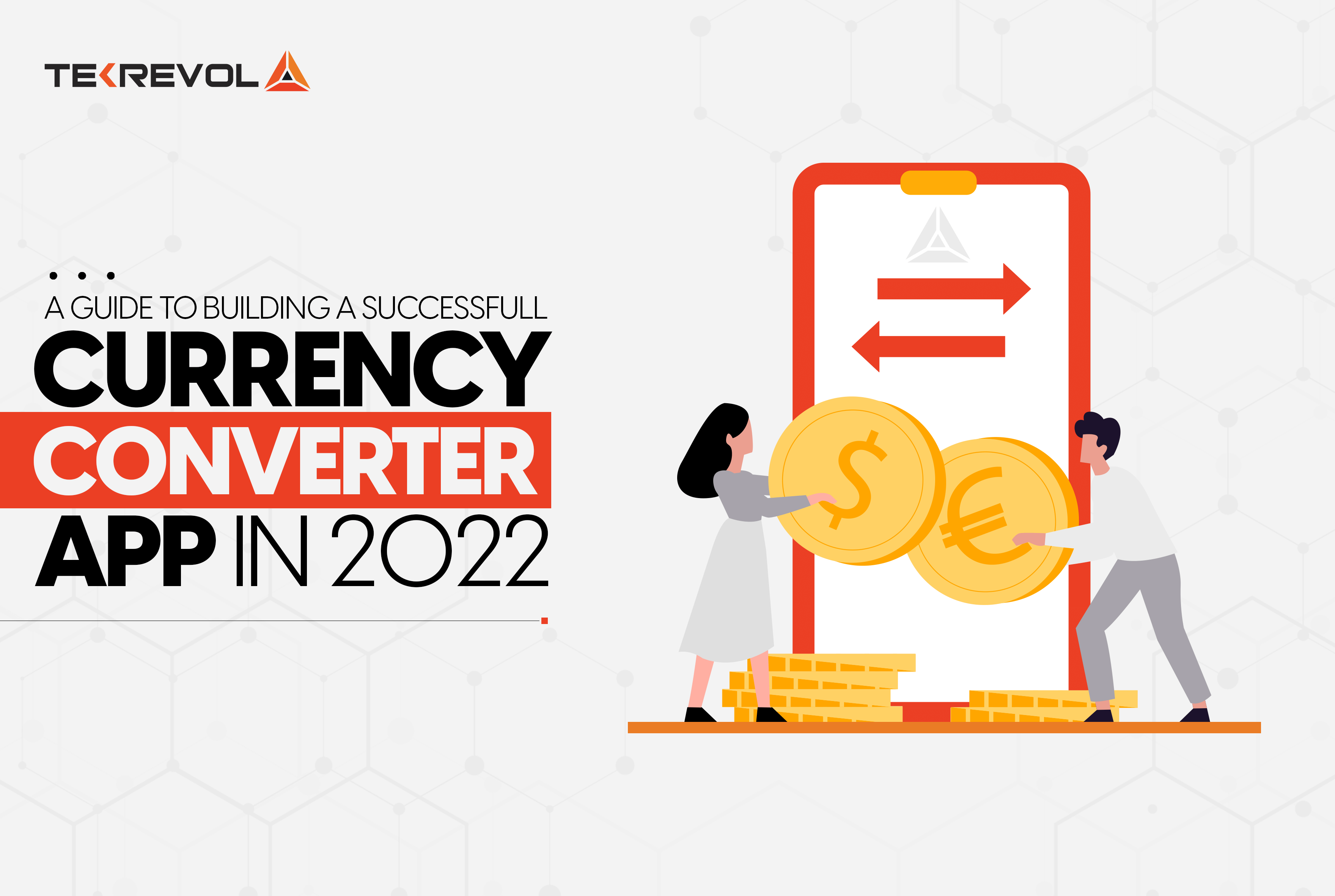 It doesn't matter if you're a frequent traveler across geographic borders, make plenty of transactions online, or have a currency exchange business; calculating the correct currency rate is often a problem for most people.
This blog will discuss the main features that constitute currency converter apps, various pricing models, and how to build one through a step-by-step process.
What is a Currency Converter App?
The primary feature of a currency converter app is to help users get precise and updated currency conversion rates in just a few seconds.
These apps help business owners and travelers track fluctuating currency exchange rates and provide accurate real-time results on the go!
Besides monitoring exchange rates and allowing real-time multi-currency conversion, a currency converter app can have many functional features. Let's explore them one by one!
Interested in creating Currency Converter App?

Learn everything you need to know about the types of apps, current market trends, technical aspects, and much more in our articles.
Primary Features of Currency Converter Apps
Currency converter apps generally have the following four primary features:
Multi-Currency Conversion
A currency converter app can help users convert a currency into multiple currencies simultaneously.
For instance, let's say you want to convert 100 USD into 100 AUD and CAD. With a currency converter app, you can convert USD into CAD and AUD simultaneously in just one click.
The multi-currency conversion feature helps business owners keep track of oscillating conversion rates and make informed decisions.
Real-Time Exchange Rates
A currency converter app helps determine up-to-the-minute exchange rates for hundreds of currencies. Currency exchange rates keep fluctuating from time to time in a foreign exchange market.
A currency converter app can help business owners analyze the exchange rates of multiple currencies and indicate their future indexes.
Currency Trends & Charts
Another primary feature of the currency converter app is to show the latest currency trends and charts. These charts and trends help business owners analyze currency fluctuation.
Let's say you're a business owner importing leather products from China. You can analyze the latest currency trends and patterns to determine the right purchase time.
Real-Time Calculator
This feature allows you to perform basic level calculations during currency conversion. You can add, subtract, multiply, and divide the currency conversion results on the same screen.
This feature helps make necessary calculations on the same screen as the currency converter.
Additional Features of Currency Converter Apps
Apart from basic features like currency conversion and showing exchange rates, a currency conversion app can have the following additional features.
Financial Forecast
Currency converter apps help forecast currency trends and price fluctuation in the foreign exchange market. These apps sort data into patterns and analyze it to forecast financial reports.
Business owners can leverage the financial forecasting feature of currency converter apps to make an informed decision about their purchases.
Instant Money Conversion
A currency converter app can help transfer money from one currency to another. This feature allows businesses to make worldwide payments on the go.
This feature helps tourists make payments without fuss about converting money into local currencies.
Conversion into Crypto Currencies
This feature enables business owners and individuals to convert their money into cryptocurrency. It is only available in a few currency converter apps with advanced Blockchain functionality.
Real-time crypto conversion is useful when you can't convert your currency into another.
Visuals & Graphs
Apps with high-quality visuals and graphs can graphically represent the fluctuation patterns. Analyzing these patterns makes it easier for the users to make informed decisions. This premium feature helps users analyze the forecasting results comprehensively and save substantial money.
4 Crucial Steps to Consider Before Creating a Currency Converter App
The globalization of businesses fueled by the digital revolution has led to an increase in international transactions. Currency conversion mobile apps are on the verge of becoming an everyday necessity.
Global enterprises and small business owners requiring international payments and transactions need a customized currency conversion app to satisfy their business needs.
There's no single, all-inclusive currency conversion app that can satisfy the needs of every business.
Some businesses might need a real-time crypto conversion feature, while others want reliable financial forecasting. Thus, there's still room for entrepreneurs to tap into this market.
Whether you're a business owner wanting to acquire a customized currency conversion app, or a solopreneur looking to capitalize on the opportunity by launching your app, we can help!
But before we go any further, let's discuss the crucial steps of creating a successful currency converter app.
Identifying Market Needs
In general, the first phase of building a currency converter app or any other mobile app is to identify the market needs. No single app can fulfill all the requirements of the users. Some people need to convert exchange rates, while others want to transfer money.
Choosing a Platform
Another crucial step in building a currency converter app is determining your target audience's platform. There are two major platforms, i.e., iOS and Android.
Let's say most of your target audience use iOS. In that case, you can build an iOS app across using Swift or Objective C.
Similarly, if most of your target segment is on Android, you can build an Android app using Java or Kotlin. But what if you don't know what your target audience uses?
Or what if they are scattered between both these platforms? In that case, you can build a cross-platform mobile app.
Setting Up Your Budget
You need to set up an estimated budget before getting into the development phase of your app. This budget is crucial for setting up realistic deadlines.
The average cost of building a simple currency converter app starts from $50,000. This cost is directly proportional to the functionality and app features. A fully functional currency converter app with instant money transfer options can cost up to $200,000.
Hiring an App Development Company
After you have decided on the budget and figured out the platforms your target audience use, the last step begins. In this phase, you need to hire an app development company to turn your imagination into a product successfully.
Conduct brief interviews with different mobile app development companies to choose the right one. Make sure you deliver all your requirements to the project managers to make your product successful.
How Currency Converter Apps Make Money
Mobile apps can make money in tons of different ways. Bezos, Zuckerberg, Bill Gates, and hundreds of other billionaires made their fortunes in the tech industry. That sums up how lucrative the tech industry has become.
Let's uncover how paid, and unpaid currency converter mobile apps make money.
Paid Currency Converter Apps
Paid currency converter apps charge an upfront download fee. The upfront fee model is less popular as the paid apps get fewer downloads than free apps.
Most paid apps fail even to recover the amount invested in building them. Regardless of how top-notch your app's performance is, it is less likely to become more popular.
Free Currency Converter Apps
Free currency converter apps can make a truckload of money in many ways. Unlike paid apps, free apps are not dependent on download fees.
The most downloaded mobile apps on both Play Store and App Store are free. TikTok has over two billion downloads globally, compared to Minecraft, with over 200 million downloads. That pretty much sums it up.
Let's explore the top five ways how free mobile apps make money.
1. Advertising
Free mobile apps generate most of their revenues using advertising. These apps charge the advertisers to show their ads on their mobile apps. This model is pretty much similar to YouTube's model of making money. The only difference is the type of ads.
Mobile apps can advertise using the following ads:
Video ads
Pop-up ads
Rewarded ads
Banner ads
In-app ads
2. Subscriptions
Another major source of revenue for free mobile apps is the subscription. The subscription model is becoming increasingly popular in the mobile app industry. App owners can charge a subscription fee to let users access premium content once the app gets enough downloads.
3. Freemium Model
The Freemium model is somewhat similar to the subscription model. In the freemium model, apps contain some premium features that are only available to paid users through in-app purchases.
This model works best in gaming apps. Users happily purchase premium characters and skins to flex around their friends.
4. Transactional Fee
The app charges a marginal fee for each transaction in the transactional model. This model works best for currency converters and similar mobile apps. These apps allow users to conveniently send and receive money globally, only for a small percentage.
5. Data Monetization
The app owner collects and sells the user's data to third-party companies in data monetization. The data includes likes, preferences, and users' personal information.
Although collecting and sharing personal information is prohibited without consent, these apps require users to agree to their terms and privacy policies to use them.
In a Nutshell
The mobile app market is still unsaturated. There's room for passionate entrepreneurs to disrupt the industry and become the next Zuckerberg.
Recommended Read
Read our detailed guide on the cost of building a mobile app in 2023 to learn more about mobile app development.
Do you have an app idea that can help change your business ecosystem and acknowledge the biggest concerns for good? Do you believe it has the potential to make lives easier? Let's set up a free one-to-one consultation with the industry experts. Use our mobile app cost calculator to determine the estimated cost of your mobile app.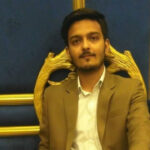 Author : Kamran
Kamran Arshad is a computer science graduate with a knack for marketing and copywriting. He helps businesses define their brand voice and convert prospects into customers by creating scroll-stopper writing pieces. His favorite writing niches include technology, entrepreneurship, marketing, and organizational leadership.He enjoys watching movies and TV shows in crime, mystery, and thriller genres and playing chess online in his spare time.
Recent Blogs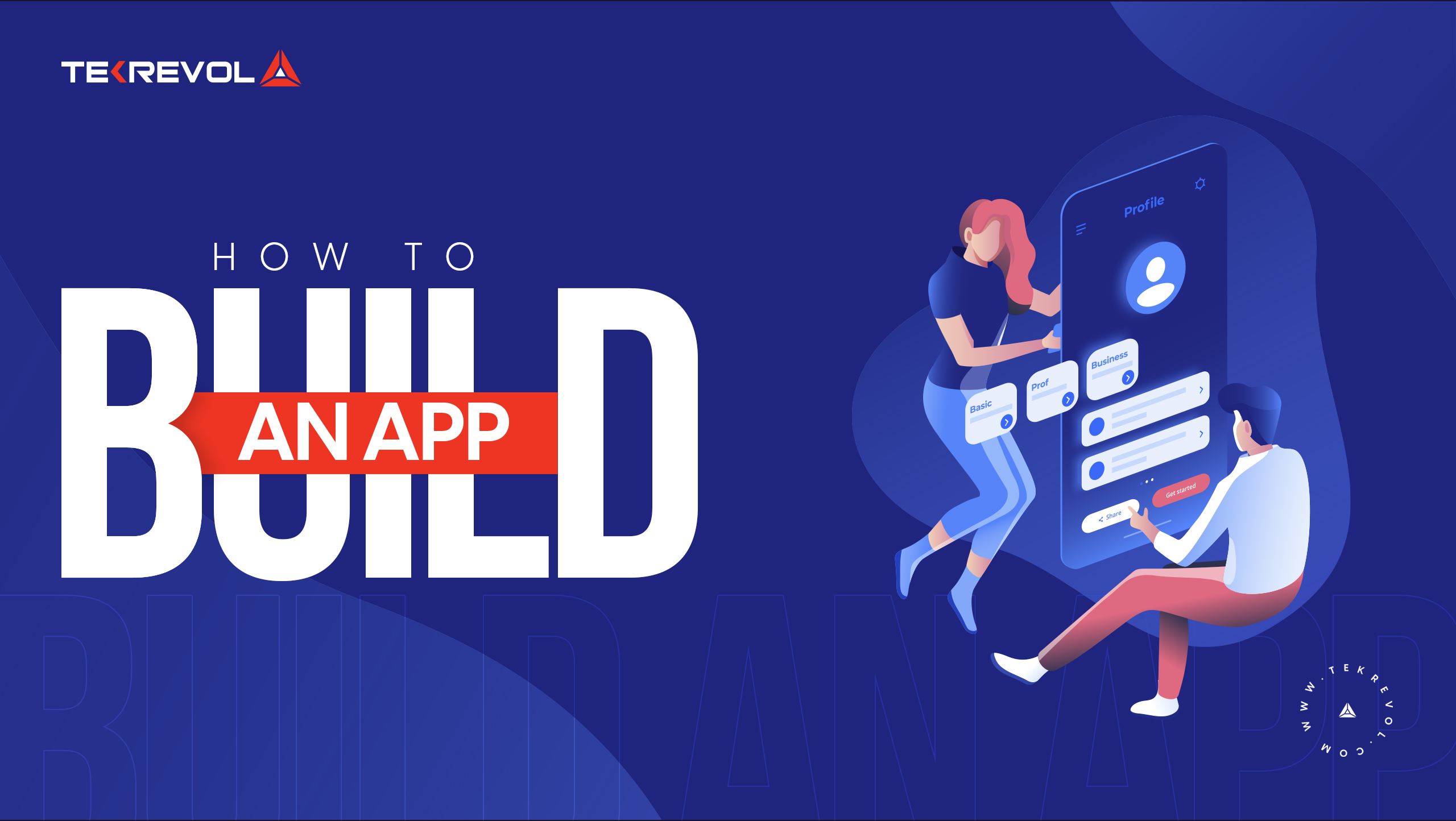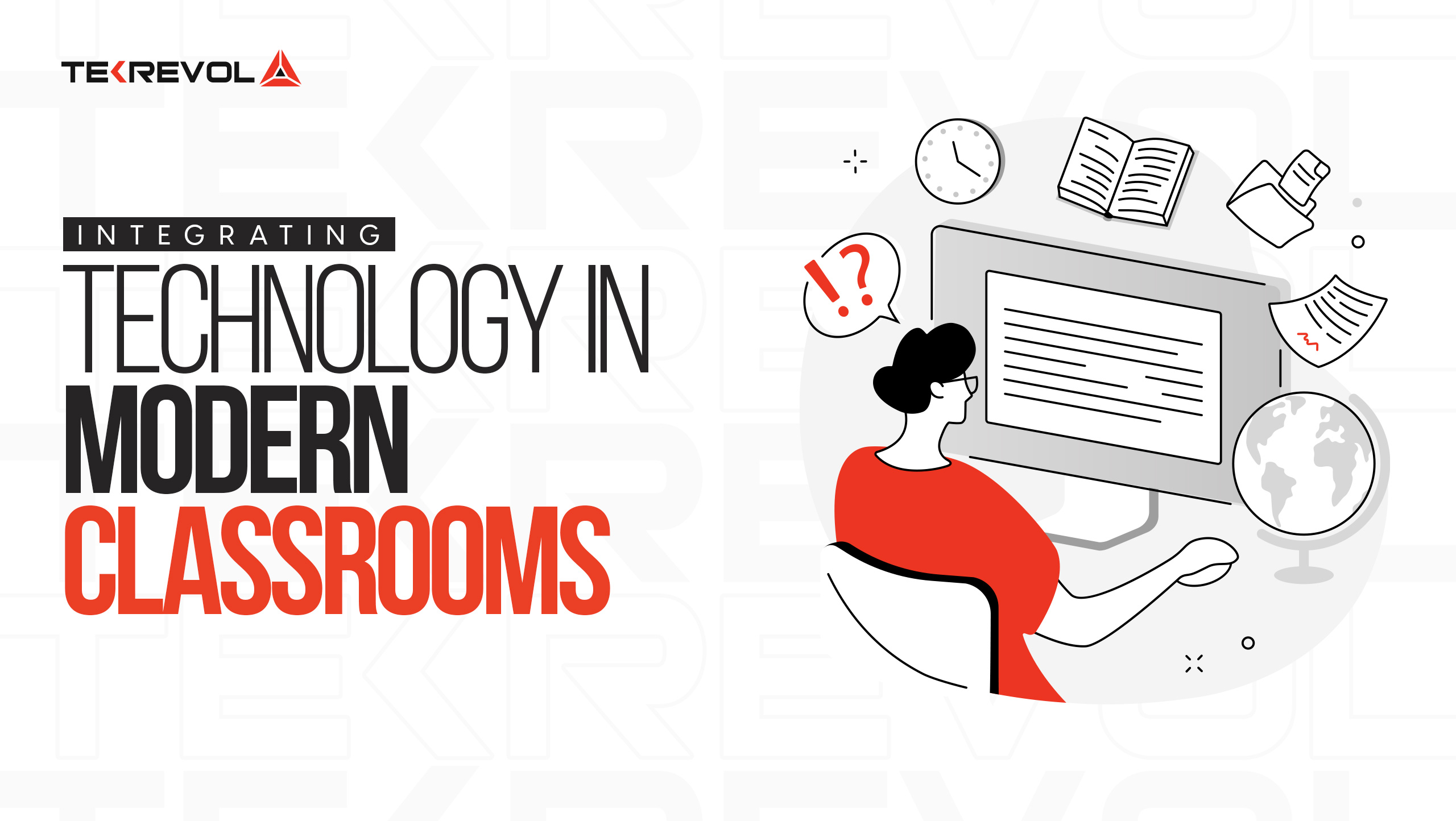 Tekrevol's Global Presence
Now expanding to multiple cities across USA, GCC region, Europe & Asia
Come meet us at a location near you!
USA
39899 Balentine Drive,
Newark, CA 94560
1301 Fannin St #2440,
Houston, TX 77002
501 E Las Olas Blvd Suite
230, Fort Lauderdale, FL
44 Tehama St, CA 94105, San Francisco
400 NW 26th St, FL 33127, Miami
740 15th St NW 8th Floor, DC 20005, Washington
CANADA
4915 54 St 3rd Floor
Red Deer, ABT T4N 2G7
UAE
Level 5, One JLT Tower 1 - Jumeirah Lakes Towers - Dubai, United Arab Emirates
Level 17, World Trade Center, Khalifa Bin Zayed the First Street, Abu Dhabi
Level 22 , West Tower, Bahrain Financial Harbour, Manama, Bahrain
Level 22, Tornado Tower, West Bay, Doha, Qatar
PAKISTAN
3/25, Block 5, Gulshan-e-Iqbal,
Karachi, Sindh 75650
USA
CANADA
PAKISTAN
UAE
talk to us
Got an idea?
Let's get in touch!
Let's discuss your project and find out what we can do to provide value.
I am interested in discussing my ideas with you for
COPYRIGHT 2023 TEKREVOL ALL RIGHTS RESERVED.