Things To Consider When Choosing An iPhone Application Development Company.
Author: SHAH ANAS |
September 14, 2019 - TekRevol Team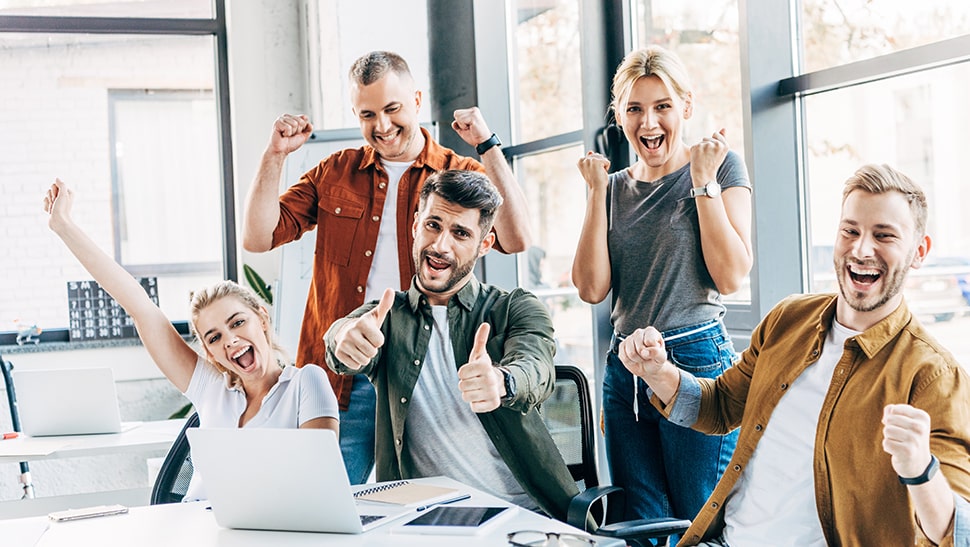 Many old-age conventional business owners ask the question, why get an iOS app developed? Here's the simple answer. In the modern world, an online presence is becoming almost mandatory for businesses and companies to tap into their maximum potential. This movement towards establishing an online presence has also given rise to a massive wave of application development, as companies look to establish themselves firmly on a global stage within various industries. As a business looking to develop an application to join the race, often the hardest decision is to choose the best company for your idea or business to work with when it comes to iPhone application development or mobile application development in general. For that, here's are a few tips that you should consider when choosing your partner in the form of an application development company in the USA, like cities of New York, Houston, Chicago, Miami, Austin, or anywhere in the world.
Ask for a Portfolio

As a consumer deciding on hiring an iPhone application development company, assessing their portfolio is an important step. Ask the company to view their portfolio, which basically means to see and test applications they developed that are already deployed on Appstore. This will give you a good insight into the kind of expertise they bring to the table, once you see a few applications and their features that the company has worked on, especially if it involves features that are compatible with your idea.
What you're primarily looking for in the portfolio is to determine whether or not the company is capable of bringing your idea to life or not. This is just to get a genuine understanding of a yes or no, and while most companies will have the expertise, this isn't something you should necessarily base your decision on.
A company's portfolio extends beyond just their projects. Researching into the businesses they have worked with, the kind of value they provide to their clients and their name and reputation in the market are all critical. Ask them for testimonials, client reviews, and names of businesses to look into, to see what the company is promising other than just the ability to code and develop an application.
Understanding the Expertise of a Company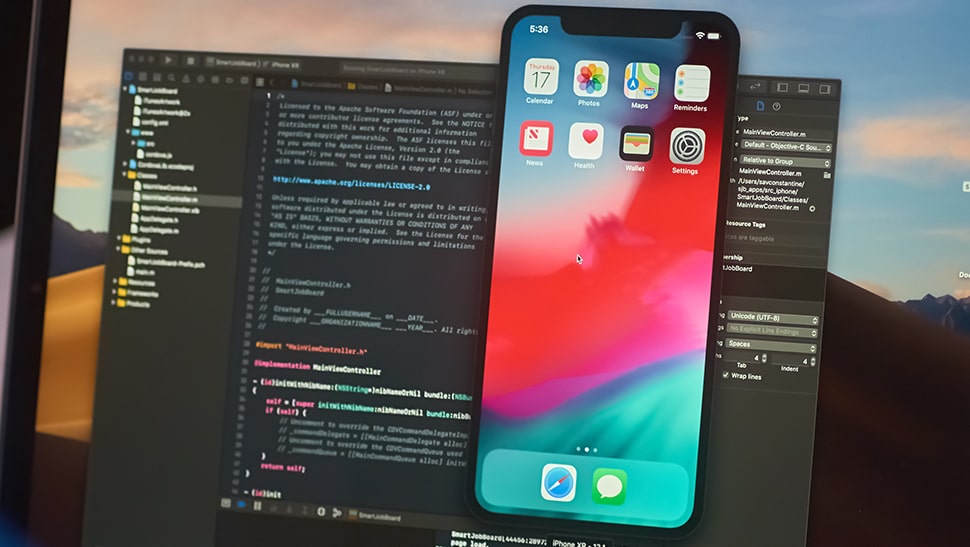 Here's where things get most interesting. Expertise goes beyond just the ability to develop an application. When looking into mobile application development companies, it is essential always to throw the ball in their court when it comes to finding solutions. Your idea might be looking to solve a problem, or the development may require an out-of-the-box solution to implement the concept into a product. When profiling, it is crucial to see if the company understands your concerns and has the best ideas to solve those problems for you. The development process is hectic and will always bring about unique challenges. This is why it is vital to choose the company that does not have the best attitude towards problem-solving but also has unique industry-specific insight and understands your idea right down to the finest details. This shows their expertise, their ability to adapt and solve problems, provide their recommendations to better the application and the process, and the ability to implement those when necessary. This is the sign of a company worth hiring for your application development process.
A lot of people have this question in mind when thinking of getting an application developed,Why are app development companies better than freelancers?
One of the major things you should assess within a company's expertise is their understanding of the UI/UX and specialized resources dedicated to individual components of the development cycle. An application is more than just coding. Discuss what the company thinks of the best way to provide a clean and refreshing interface for users that is easy to use and looks aesthetically pleasing. The design aspect of an application is incredibly important and requires creativity. A clean and easy to use user-interface allows your application to be more used and retain users in the long-term, much like the user experience. Discuss branding and design in detail to see if they understand the concept you have in mind. This is perhaps the final test in noting their expertise. If they come across as a creative team that understands how to make sure things look good and work well, you can count that as a green flag.
Pricing as a Deciding Factor in your Decision
Price is a great decision-making function for a lot of clients, which is possibly the biggest mistake young entrepreneurs make. Your choice should not be driven by the price quoted; instead, it should be dictated by your assessment of a company's abilities and expertise. This is not to say that you should pay excessively for something that shouldn't cost you a lot, but the mindset behind the application development process shouldn't be the cheapest possible option. As long as the pricing is competitive, choose the more competent option rather than the cheapest one. Your goal should be to prioritize quality over cost while maintaining a realistic price bracket in mind for your application.
So, how expensive is it to build an ios app while working with an iPhone app development company?
Well, there's no one correct answer to that. Generally, there's no maximum or minimum for what an application development cost. The cost of an application depends on the features it needs to be completed and the effort it would require to complete the process. Some basic applications can cost around $25,000 – $35,000. While more advanced applications could go up to even $500,000. There's no one price for application development, and that's something you have to evaluate as a client. Based on the requirements of the application, the price changes. The more detailed the application requirements, the heavier the dollar charge on its development.
As a client, understand how a company calculates its pricing. Ask them for their calculations, perhaps even a level of efforts document that entails a detailed breakdown of the cost calculations. This will help you understand whether the costing you're being quoted is fair or not. One measure you should always take is to avoid large payments upfront for the application development process.
How long does it take to get a mobile application developed?
Well, it can take from 5 months to a whole year to complete one. Which is precisely why you should always ask about the payment terms the company follows. The best way to ensure that you pay for what you get is to pay based on mutually decided project milestones. At the completion of each milestone, you can make a related payment, which would be a certain percentage of the overall cost. This is perhaps the best practice both as a client and as a company when it comes to payment procedures.
Apple's rules and regulations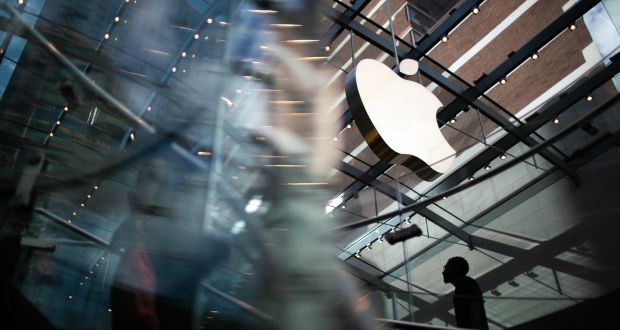 iOS is perhaps the most strictly scrutinized platform with regulations and rules that need to be kept in mind when developing an application. Without an in-depth understanding of these limitations, it is impossible to get an app on the Appstore. Ensure that the developers and the company have a thorough understanding of what is and what isn't allowed on iOS. This will ensure that your application is successfully deployed on the apple store without any problems.
Communication and Transparency
Communication is the backbone of a relationship, and the company you hire for your iOS application development or Android application development should value communication. Establish a timeline for the project and decide a time for updates from their end on the progress. The best companies in town will have at least one meeting per week to give you updates on the progress. This can be short meetings to update on minor milestones or to discuss problems and possible solutions. The idea is to have constant communication.
How do you assess this? Inspect how quickly they respond to you and how punctual they are to their own set timelines. If they aren't very responsive early in the process and don't show a very keen interest in your business or idea, they might not be a company that values building a working relationship, and that's the second red flag against a company. Assess whether they are prompt and genuinely interested in your idea to decide which company you should choose to create your mobile application.
Before you say yes, ask them whether they use any project management tools to track progress themselves and for you to track progress. Project management tools are an excellent medium for communication and transparency. Make sure there's a medium for you to keep tabs on the progress that they use. Ensuring transparency is essential within the project for the seamless completion of each milestone and stage of development.
Client Involvement In The Process
A good development company understands the value of client involvement within the development process. If it is your idea, then there is no person who understands it better than yours, and an excellent mobile application development company will keep that in mind. It is necessary for you to ask companies about the level of involvement you will have within the process. As the client, your role is to be the final stage of approval on all the steps. Discuss pre-hand the amount of back and forth that the company will be doing throughout the process and how they will keep you in the loop. If a company seems hesitant to keep you thoroughly involved within the development process, that's a red flag for you.
General FAQs
[sc_fs_faq sc_id="fs_faqtlqvqeh9r" html="true" headline="p" img="" question="Why get iOS app developed?" img_alt="" css_class="" ]For companies or businesses to succeed in the modern world, having an online presence is the key to making it big and establishing yourself as an industry leader. iOS application is one of the best ways to put your business in the market to scale, expand and compete with the best in the world.[/sc_fs_faq]
[sc_fs_faq sc_id="fs_faqmrjjsu5tb" html="true" headline="p" img="" question="Why are app development companies better than freelancers?" img_alt="" css_class="" ]Companies tend to have dedicated teams, specializing in different aspects of application development. This allows them to provide quality that a single person being responsible for each and every part from development and design to testing and deploying an application. Furthermore, companies are easier to hold accountable in cases of mishaps as opposed to individual freelancers.[/sc_fs_faq]
[sc_fs_faq sc_id="fs_faqqoh6x2y7a" html="true" headline="p" img="" question="How long does it take to get a mobile application developed?" img_alt="" css_class="" ]Depending on the level of efforts required based on the features of the application, it can take from anywhere around 5 months to one whole year to complete a full functioning application[/sc_fs_faq]
[sc_fs_faq sc_id="fs_faq4ny656rq7″ html="true" headline="p" img="" question="How expensive is it to build an ios app while working with an iPhone app development company?" img_alt="" css_class="" ]While there is no one correct answer that fits the question, an application could cost from $25,000 -$35,000 if it's a basic application. The more features involved, or the more extensive the application, the higher the cost, going as high as $500,000 – $700,000. The thing to remember is, an application always costs lower than the potential it can bring in to your business.[/sc_fs_faq]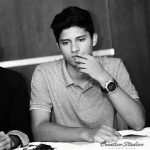 Author : SHAH ANAS
Shah Anas is a Business Development Executive who believes in the responsibility of businesses to give back to society. Away from the office, Shah loves to talk about sports and politics and is always ready to post a long status on trending topics.
Recent Blogs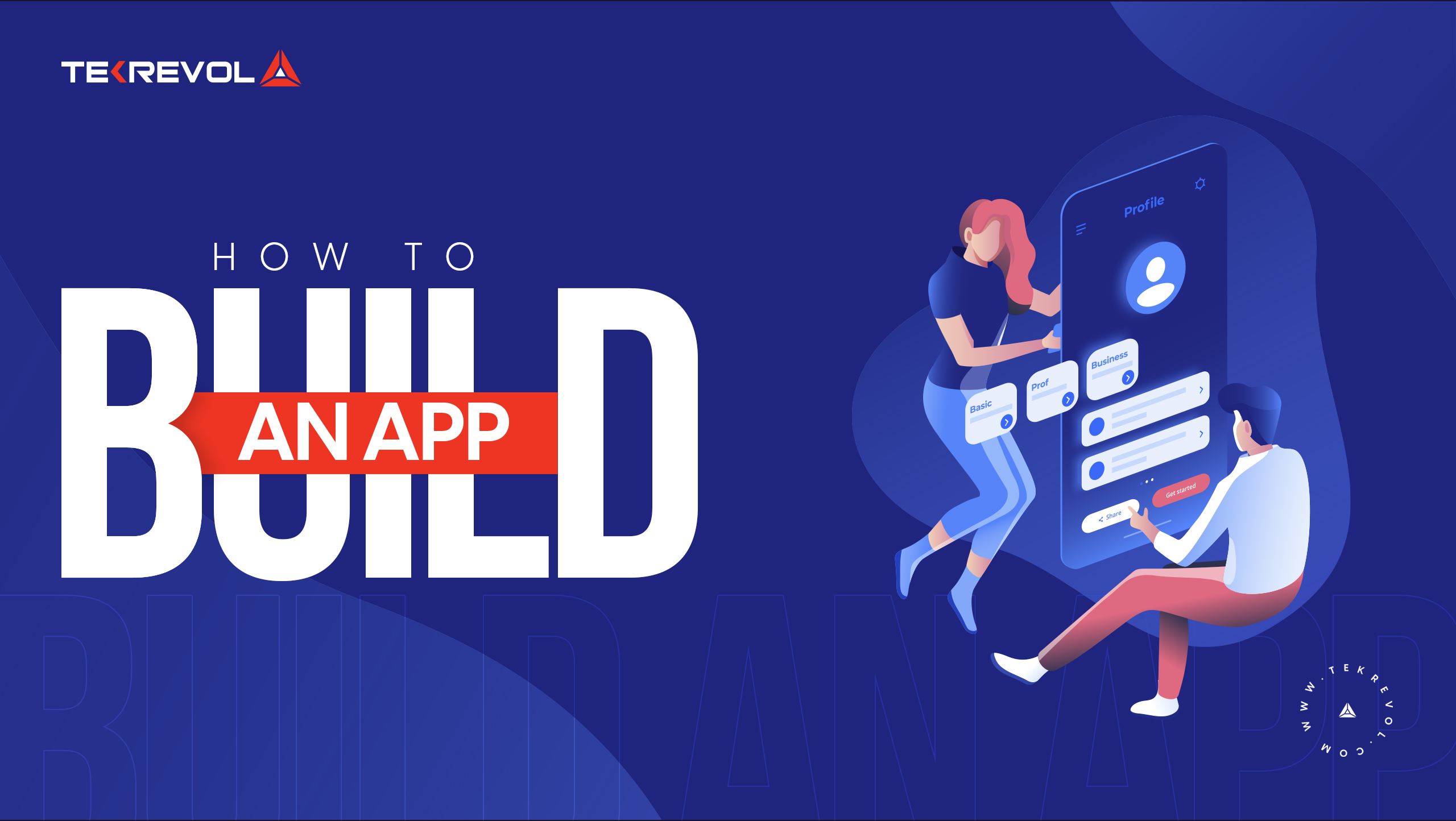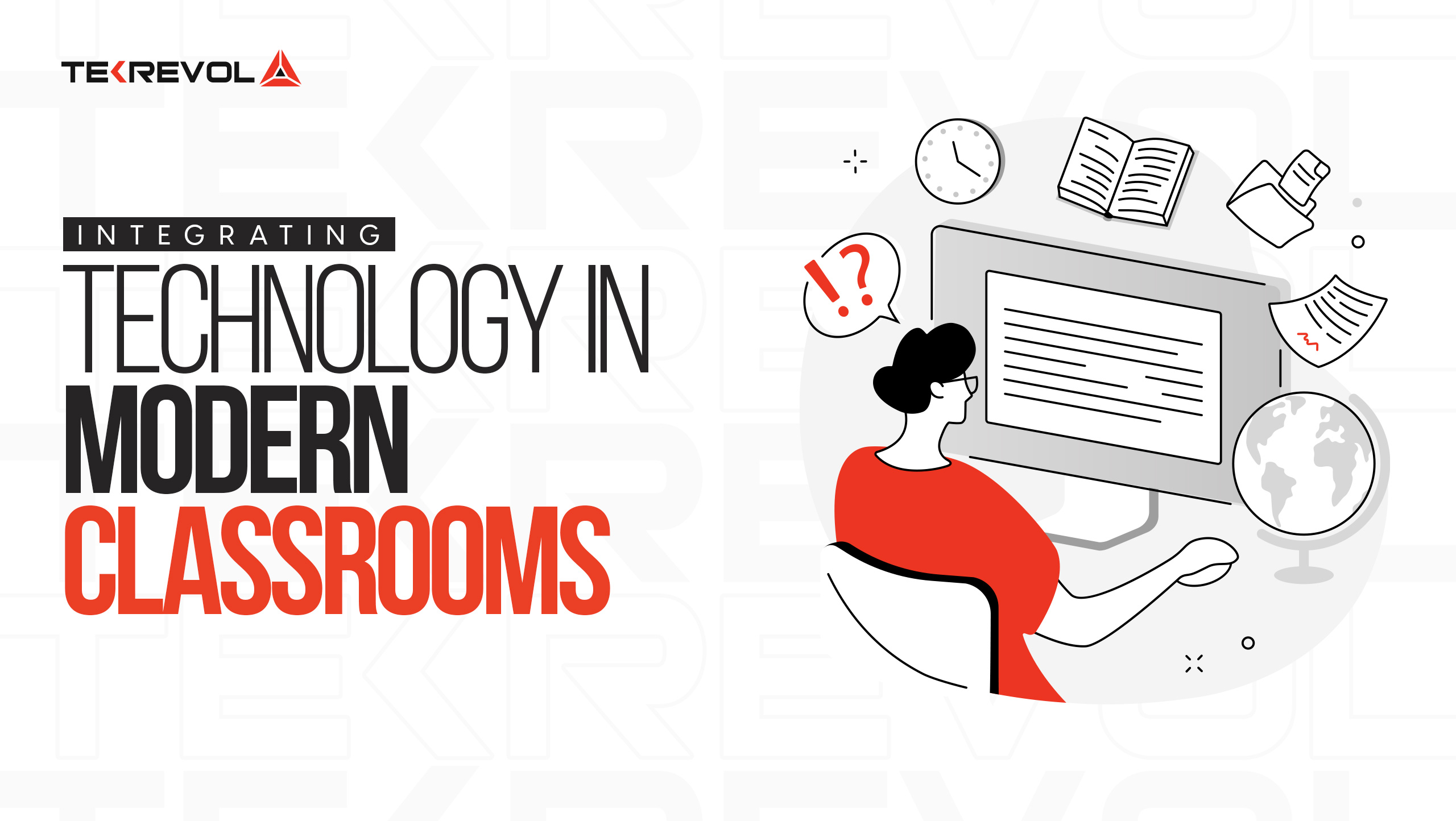 Tekrevol's Global Presence
Now expanding to multiple cities across USA, GCC region, Europe & Asia
Come meet us at a location near you!
USA
39899 Balentine Drive,
Newark, CA 94560
1301 Fannin St #2440,
Houston, TX 77002
501 E Las Olas Blvd Suite
230, Fort Lauderdale, FL
44 Tehama St, CA 94105, San Francisco
400 NW 26th St, FL 33127, Miami
740 15th St NW 8th Floor, DC 20005, Washington
CANADA
4915 54 St 3rd Floor
Red Deer, ABT T4N 2G7
UAE
Level 5, One JLT Tower 1 - Jumeirah Lakes Towers - Dubai, United Arab Emirates
Level 17, World Trade Center, Khalifa Bin Zayed the First Street, Abu Dhabi
Level 22 , West Tower, Bahrain Financial Harbour, Manama, Bahrain
Level 22, Tornado Tower, West Bay, Doha, Qatar
PAKISTAN
3/25, Block 5, Gulshan-e-Iqbal,
Karachi, Sindh 75650
USA
CANADA
PAKISTAN
UAE
talk to us
Got an idea?
Let's get in touch!
Let's discuss your project and find out what we can do to provide value.
I am interested in discussing my ideas with you for
COPYRIGHT 2023 TEKREVOL ALL RIGHTS RESERVED.