4 Top Entrepreneurs Give Advice On Best Strategies & Business Practices For Covid-19 Pandemic
Author: SHAH ANAS |
May 19, 2020 - TekRevol Team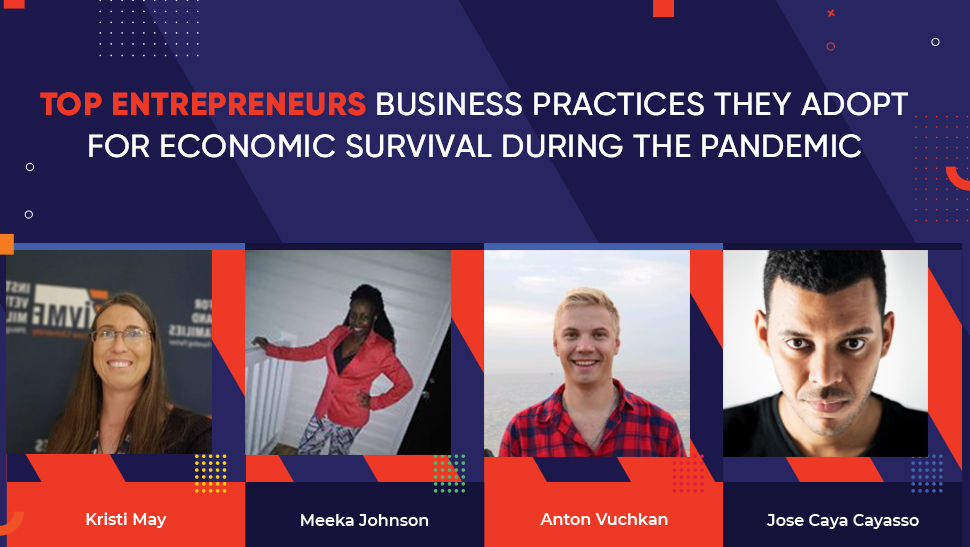 Since the start of the pandemic, businesses around the globe have suffered severely.
Though online and digital businesses did much better when compared to brick-and-mortar businesses, there is still a need to revisit the stages of the mobile app development process.
These changes are necessarily not technical but strategic. To better cope with the challenges posed by the pandemic, there are a few pieces of advice for entrepreneurs and business owners to survive during the economic crisis.
The effects of Covid-19 have been devastating, and the measures taken by governments are little to no help in such difficult times. Businesses experienced dried revenue streams for months in the start, but now that the lockdowns have eased, there is a clear chance for many businesses to take measures to mitigate any future calamities and disasters.
But the worst part about this pandemic related economic recession is the ambiguity that business owners face when trying to devise strategies to neutralize the impact of this pandemic on their bottom lines.
The world has faced recessions before, like the 1929 Great Depression or the 2008 Global Financial Recession, but those were apparently a result of economic cycles or bad financial practices that we could easily re-emerge from, and on top of this, their impact was not as severe for every industry in every country across the globe.
The Covid-19 pandemic related recession has happened because we have had to voluntarily close down our economies and people have been forced to stay indoors, thereby wiping off productivity and economic growth on a scale that has been unprecedented.
But despite this, there are some business owners and top entrepreneurs who have shown that there is indeed a ray of hope and you can certainly lead some business resurgence even in these trying times.
We reached out to them and asked them for their perspective on the impact of COVID-19 related Lockdown on their businesses and what practices have they adopted to ensure business resurgence and growth even during the global pandemic.
We thought that the only way out of this for most businesses is to learn from those in the community who have innovated their way out of the quagmire and have passed on a model that most of us can follow to reap similar rewards in our businesses.
Here is what they shared with us:
1. Reduce Costs Through Online Collaborations:
"I opened a new perspective during this Corona Crisis – we now work in online office (it reduces payments,) with clients from Australia using our remote team on White Label. By the way, all business was offline now looking forward to web design partners. We are happy about it. So, the World is changed and it is not bad for us in the digital era."
2. Work On Your Business Instead Of "In" Your Business
Kristi May Owner At Legend Acres
"The biggest takeaway from having to not only change the way that I do business but the decrease in business as well. At first, it was very difficult to deal with it and it took me some time to get things back on track. So I just took the time off and then did some mindset work and got back to work on my business instead of in my business.
I have now reviewed last year's financials, reduced some expenses, sat down with my accountant and went over on how we can save through other ways in our business, set up a new legal team, worked on new contracts and launched two new programs"
3. Try To Forge A Deeper Connection With Your Clientele
Meeka Johnson
"The impact that I have had is that not too many people want to travel or invest in starting their own travel business. They want the information and love what they hear but they don't want to invest in themselves.
Going forward, I want serious people who really want to start a travel business! I will help them and show them that travel is not just about traveling! It is a lot more. Every successful business person has had to invest and believe in themselves and look at how far they have come. I will connect and coach my business partners on what to do in order to be successful but also to have fun."
4.    Being Proactive Helps & Always Prioritize The Provision Of Value To Customers
CEO at Slidebean/FounderHub. TEDx Speaker. 500 Startups Alum. 40-under-40.
"Our main priority is to keep the team safe and healthy. On March 9th, Slidebean went 100% remote. All business travel was canceled, and the entire team was moved to Costa Rica (we have offices in both San Jose and NYC). These precautions were taken even before local or national governments in the U.S. and Costa Rica issued official lockdown recommendations.
 Business-wise, our company is in a uniquely privileged position, where, at least at this point, we don't foresee a tremendous impact from the slower economy. We have the advantage of a platform that's quite useful/compatible/necessary when working remotely. 
 As a benefit for our clients, we are waiving the cost of all extra user accounts for any of our plans. That means that if you have a Slidebean plan, any plan, you can share your features with your team for no extra cost.
 If a company needs Slidebean and it can't afford the yearly subscription at the moment, shoot me a tweet and we'll help out. We are prepared to discount our services for companies that are struggling, as well as offering monthly plans.
 Last, we are offering calls with me or the team at very affordable prices, just by having a Slidebean account (even a trial one) and accessing the "Expert Help" section on the dashboard, you'll be able to book a consulting session with us."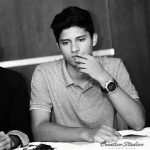 Author : SHAH ANAS
Shah Anas is a Business Development Executive who believes in the responsibility of businesses to give back to society. Away from the office, Shah loves to talk about sports and politics and is always ready to post a long status on trending topics.
Tekrevol's Global Presence
Now expanding to multiple cities across USA, MENA region, Europe & Asia
Come meet us at a location near you!
USA
39899 Balentine Drive,
Newark, CA 94560
1301 Fannin St #2440,
Houston, TX 77002
501 E Las Olas Blvd Suite
230, Fort Lauderdale, FL
44 Tehama St, CA 94105, San Francisco
400 NW 26th St, FL 33127, Miami
740 15th St NW 8th Floor, DC 20005, Washington
CANADA
4915 54 St 3rd Floor
Red Deer, ABT T4N 2G7
DUBAI
Level 5, One JLT Tower 1 - Jumeirah Lakes Towers - Dubai, United Arab Emirates
PAKISTAN
3/25, Block 5, Gulshan-e-Iqbal,
Karachi, Sindh 75650
USA
CANADA
PAKISTAN
DUBAI
talk to us
Got an idea?
Let's get in touch!
Let's discuss your project and find out what we can do to provide value.
I am interested in discussing my ideas with you for
COPYRIGHT 2022 TEKREVOL ALL RIGHTS RESERVED.