06 Experts Share Their Thoughts on How AI Has Changed Business Dynamics
Author: admin |
February 28, 2023 - TekRevol Team
interview
|
Public Relation
|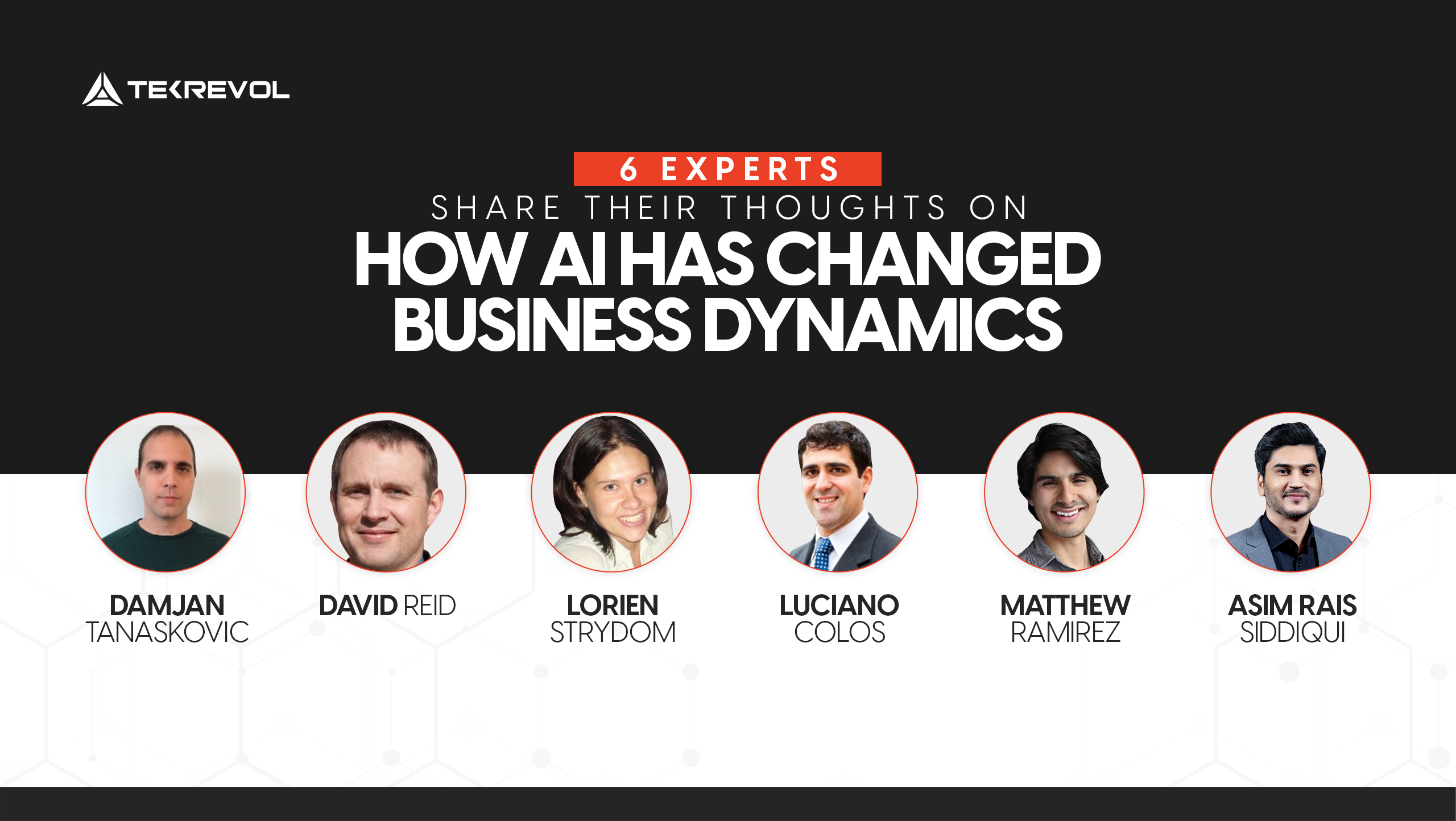 With the advancements in the AI realm, the whole world is influenced and amazed by the capabilities of this revolutionary tech. However, we all know that this is just the start, and in the future, AI will get more powerful and efficient.
To stay ahead of the competition and increase productivity, businesses worldwide are embracing AI and integrating it into their workflows, transforming themselves into futuristic brands with streamlined processes.
Thus, to evaluate how AI has changed Business Dynamics, we asked 6 experts across the globe to share their insights about what is the change that AI has brought to Business Dynamics.
So, without further ado, let's get right into it and see what these experts have to say.
Asim Rais Siddiqui, Co-Founder & CTO, TekRevol
Strategy Planning with Zero Human Error
AI is a tool that can do wonders when used properly. The only thing that it demands from you to give astonishing results is concrete and clear instructions on what to do. Strategy planning is one domain in business dynamics that requires attention to detail and a lot of time for the creation of a perfect strategy plan that considers every major and minor aspect impacting and influencing it.
However, as humans, we might sometimes miss some minor and major aspects when curating strategy planning as we have to conduct different foresights to eliminate any risks and come up with counter measures.
But with advancements in AI things have changed for good. We can carry out strategic planning in minutes compared to the conventional method that took days to reach perfection. AI cannot just draw out a strategic plan but also pinpoint aspects that we might have missed while suggesting amendments and countermeasures to boost productivity and help eliminate human errors in strategy planning.
Created Better Decision-making
Through the use of algorithms and machine learning, companies can now decide based on data rather than intuition. This can help them make better decisions, and also allows them to be more efficient.
AI can help companies better understand their customers, which can help them create better products and services. Overall, AI has changed business dynamics by allowing companies to make better decisions and be more efficient.
Speed-Up Problem Resolution
AI has had a transformative effect on the way businesses are run. In my experience, using AI-driven solutions has enabled us to identify and resolve recurring problems quickly and much more efficiently than ever before.
For example, by implementing predictive analytics in our production line, we can now expect problems before they arise and take preventive measures to minimize unfavorable outcomes.
Analyzing large volumes of data consumed an arduous task and took up considerable work hours. However, with AI supporting us, identifying potential issues is now a breeze, and it is getting even more intelligent with time.
Eased Customer Service
AI platforms that offer chatbots or virtual assistants have made it easier for customers to find the answers they need without having to contact a business directly.
These platforms are available 24/7, so customers can always get the help they need. Customers can use these platforms for everything from finding out about a business's products and services to scheduling appointments or ordering products.
These platforms can also help businesses save time and money by reducing the need for customer service representatives.
Advanced Business Dynamics
The role of artificial intelligence is to automate mundane processes and make choices the same way a person would. AI can handle complicated issues, anticipate business metrics, and assist enterprises in going digital.
AI adds cognitive flavors to the variety of automated operations. Be it mechanical bots performing shop-floor tasks, a medical bot performing difficult surgeries, or software bots managing your enterprise's backend operations, artificial intelligence enables them to make choices without human involvement, and they continue to learn from their experiences.
AI will transform the future workforce by incorporating fast-expanding technology into company processes. Routine jobs are already being automated, computers are making complicated choices, and Virtual Agents and Chatbots are handling even consumer contacts.
Automated Routine Tasks
AI has made it possible to automate routine tasks, freeing up employees to focus on higher-level, strategic tasks. This has increased efficiency, reduced errors, and allowed businesses to save time and resources.
For example, AI-powered systems can automate repetitive tasks, such as data entry, invoicing, and customer service. This can lead to faster and more accurate processes, improved productivity, and reduced costs.
AI systems can work 24/7, allowing businesses to stay operational around the clock with no human intervention. By automating routine tasks, AI is enabling businesses to operate more efficiently and effectively and is transforming the way work is done.
This is changing the traditional dynamics of many industries, as companies that adopt AI can gain an advantage over those that do not.
Summing Up
And that's it from our experts panel. AI is surely here to boost our productivity and with its capabilities, it has not just made our work more efficient but has also helped businesses possess better customer support, automation, and business/strategy foresight.
So, let us all embrace the change and adapt to this revolutionizing tech that can save us time and help us generate better results! Until next time.
Recent Blogs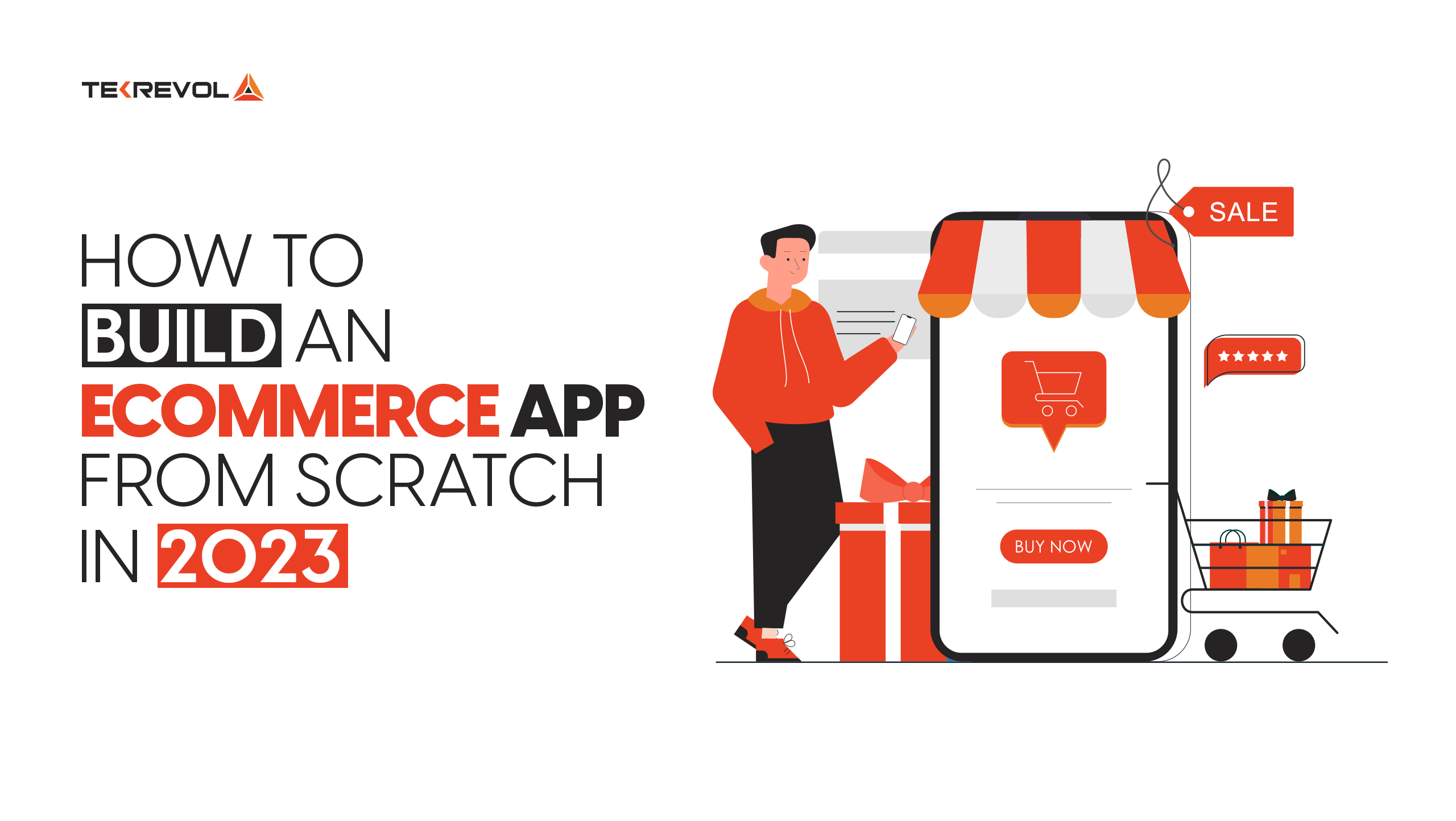 Tekrevol's Global Presence
Now expanding to multiple cities across USA, GCC region, Europe & Asia
Come meet us at a location near you!
USA
39899 Balentine Drive,
Newark, CA 94560
1301 Fannin St #2440,
Houston, TX 77002
501 E Las Olas Blvd Suite
230, Fort Lauderdale, FL
44 Tehama St, CA 94105, San Francisco
400 NW 26th St, FL 33127, Miami
740 15th St NW 8th Floor, DC 20005, Washington
CANADA
4915 54 St 3rd Floor
Red Deer, ABT T4N 2G7
UAE
Level 5, One JLT Tower 1 - Jumeirah Lakes Towers - Dubai, United Arab Emirates
Level 17, World Trade Center, Khalifa Bin Zayed the First Street, Abu Dhabi
Level 22 , West Tower, Bahrain Financial Harbour, Manama, Bahrain
Level 22, Tornado Tower, West Bay, Doha, Qatar
PAKISTAN
3/25, Block 5, Gulshan-e-Iqbal,
Karachi, Sindh 75650
USA
CANADA
PAKISTAN
UAE
talk to us
Got an idea?
Let's get in touch!
Let's discuss your project and find out what we can do to provide value.
I am interested in discussing my ideas with you for
COPYRIGHT 2023 TEKREVOL ALL RIGHTS RESERVED.