9 Must-Have Mobile Apps for Every Chicagoan
Author: Mehreen Saleem |
May 6, 2021 - Tekrevol Team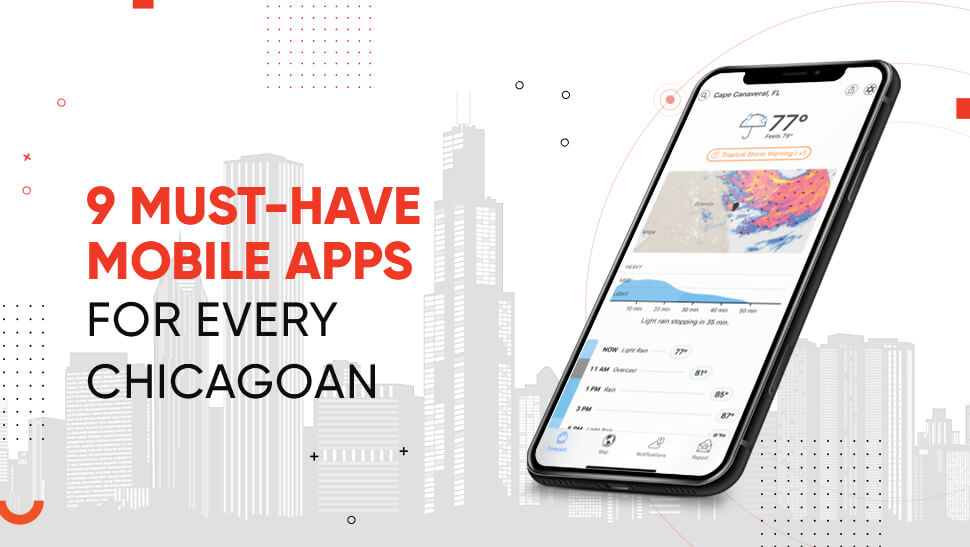 The probability of the fact that you might be reading this article on your mobile phones shows how integrated mobile phones have been with our lives. As of now, there are approximately 3.2 billion smartphone users in the world, while an average American checks up their phone every 12 minutes.
Image source: The Manifest
However, the question arises what drives people to use smartphones that often? Well, the answer is even simpler, mobile applications. Having an app to serve every purpose, from setting the alarm or reminder to managing major business tasks and taking a tour around a city, mobile apps and smartphones have changed our lives for good.
The fact that nearly 21% of millennials open an application more than 50 times a day and have at least more than 10 mobile applications on here phones justifies the above statement well. This is the reason the mobile application development industry is expected to reach approximately $1 trillion by the end of 2023.
Image source: Statista
While having a bulk of mobile applications for every reason and purpose, choosing the best one can be really daunting. Especially if you live in the third-largest city of the US, Chicago. Well, to make it less annoying for you, we bring you the list of all the best Chicago app you must have on your phones.
We have compiled for you the ten most popular apps you must have on your phone if you live in Chicago. This article would help you answer some of the important questions like the 10 most popular apps in Chicago, 5 most used apps in Chicago, and most needed apps in Chicago.
So, let's not wait and head straight to the list.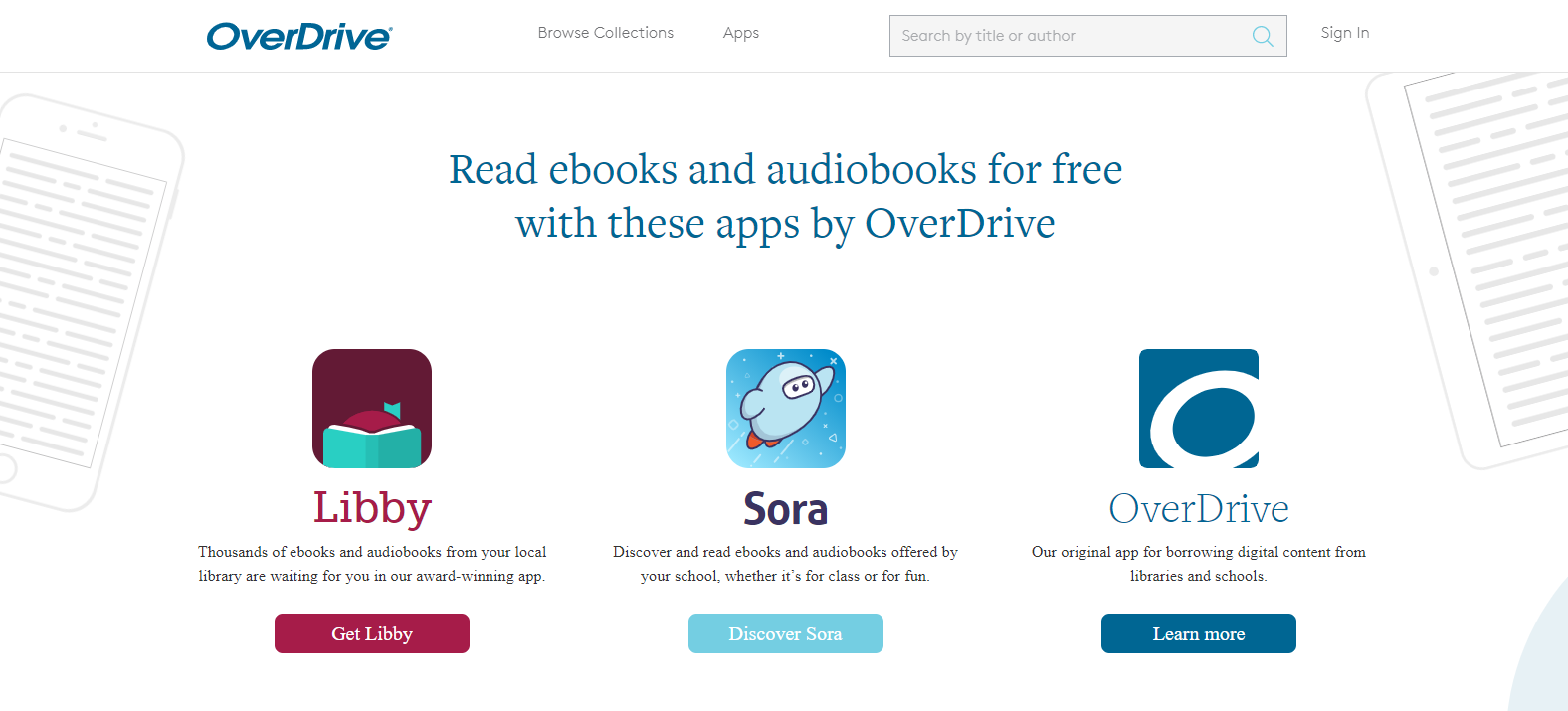 This is a must-have Chicago app for the bookworms in the city with registration at Chicago Public Library. The mobile app lets you connect to all the eBooks, audiobooks, journals, bestselling authors, and video streaming available at the library through your mobile phone.
This Chicago-based mobile app enables the user to borrow the book title they wish to read and allows convenient return by automatically returning the titles when they are due.
The app is available for both Android and iOS users and is completely free of cost.
One of the best Chicago apps for tracking your rides, Transit allows users to keep an eye on their transport rides as well as provides step-by-step navigation for better route management and traveling. The app allows users to plan their rides according to their needs and have convenient traveling across the city with the highly unpredictable Chicago weather.
Moreover, Transit comes along with a number of features, including departure and arrival reminders, real-time arrival time based on user's location, service maintenance and/or disruption notifications, etc. Plus, the app is also very easy and convenient to use.
As a very user-friendly and travel-friendly app, Transit is one of the best Chicago apps for all iPhones and Android using Chicagoans, and it is free.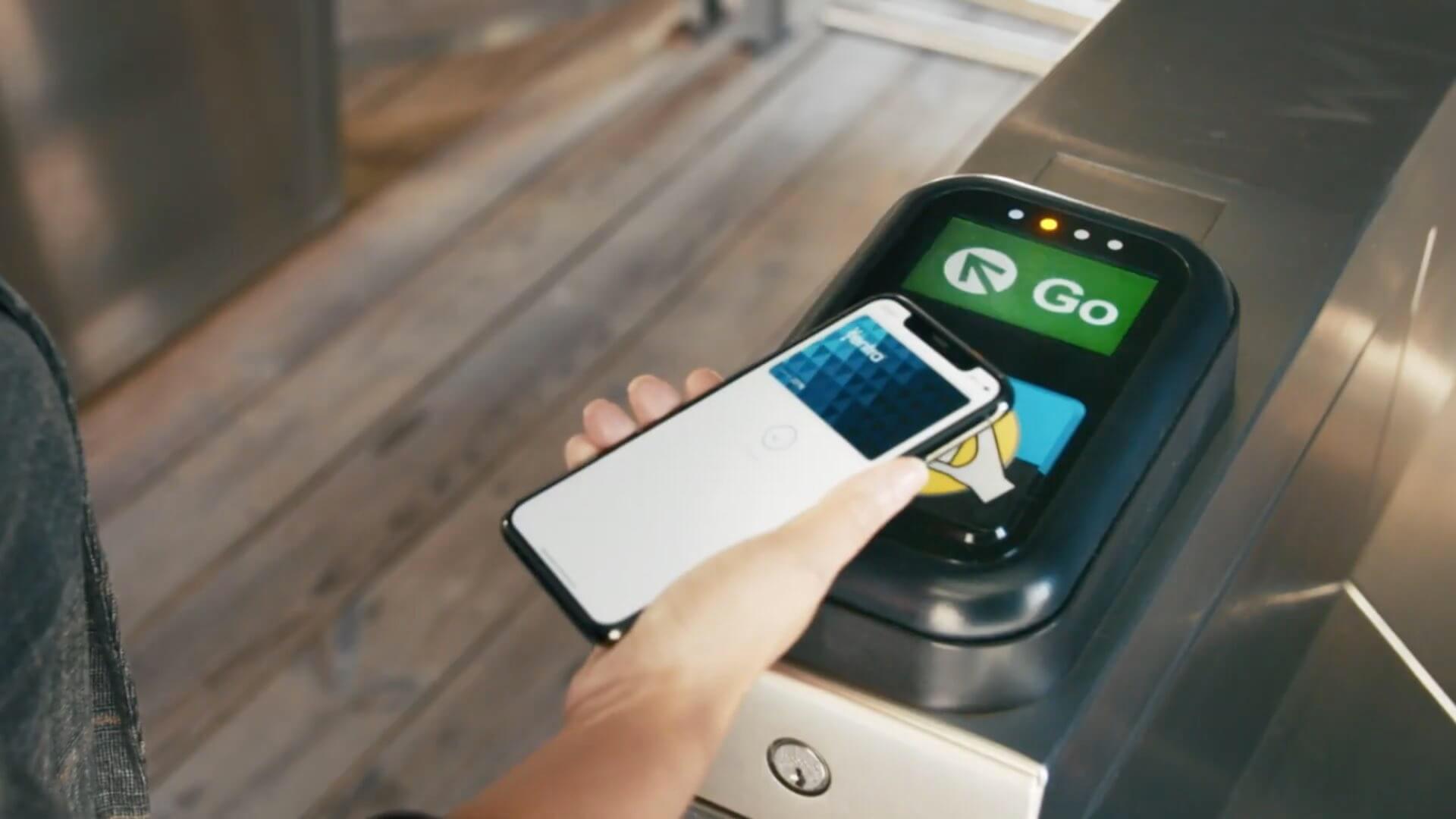 Are you a local transport user in Chicago? If yes, then this is your go-to Chicago travel app. The app allows you to book your tickets, track your ride, and stay on time by directly buying your online mobile tickets.
With the Ventra card feature, you can add money to your app account and pay for your online ticket for CTA, Pace, and even Metra to travel across Chicago. The online ticket buying feature saves you from running late on your rides and keeps your day on track.
This Chicago-based app is available on both Google Play Store and App Store without any purchasing charges.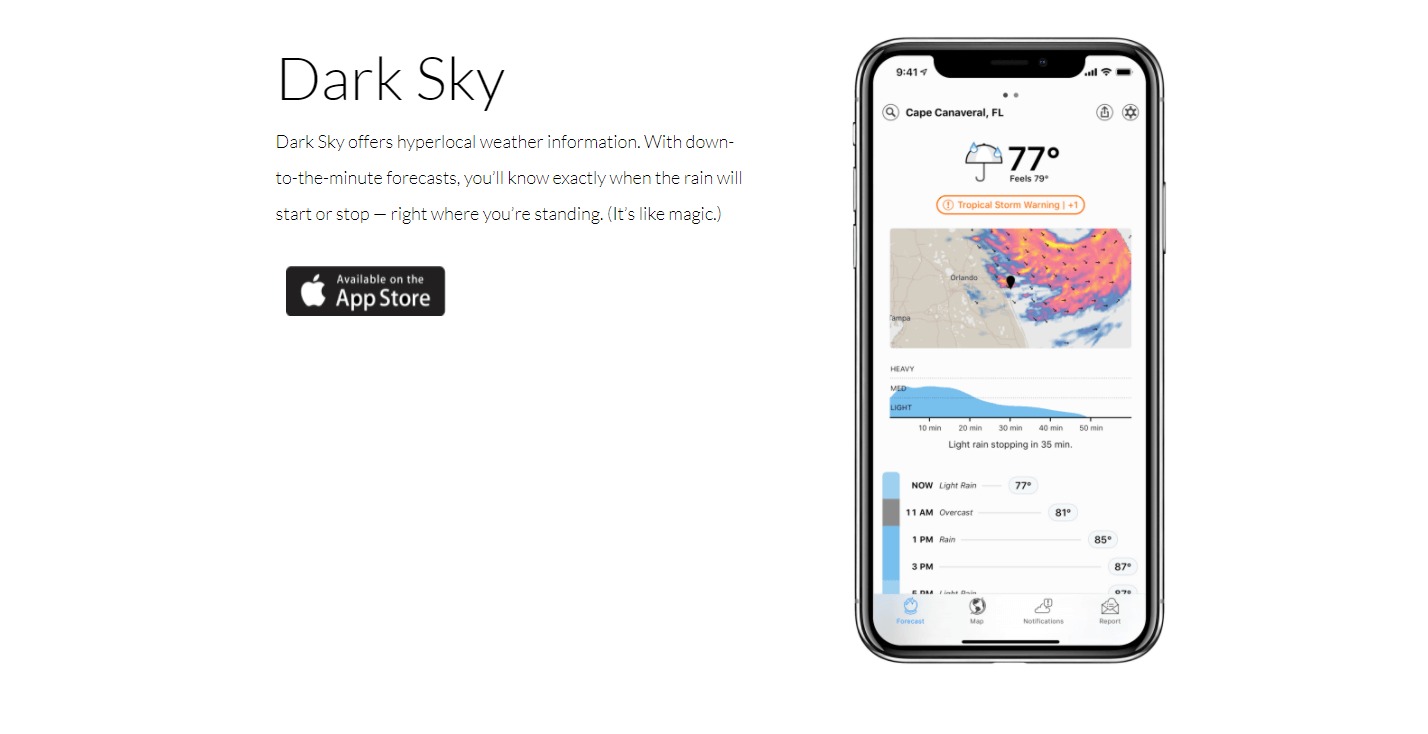 The erratic and inconsistent weather of Chicago is completely undeniable, and we know how troublesome it can be to manage your daily activities and work in that situation. Therefore, dark Sky is one of the most popular Chicago Weather apps that keeps you updated on what is to come next during day or night time.
The app studies your real-time locations and gives you information and notifications about all you need to know about the weather around you. With extensive and user-friendly features like weather maps, push notifications, and weather updates help you stay ahead of weather changes with the Chicago-based app.
The app is available for all android and iOS users at a very budget-friendly purchase cost of USD 3.99.
5. MyBeachCast
Who doesn't love beaches, right? Spending some good time at the shore in the summers or having a good swim in the water is just amazing. But what if you plan to visit the beach and can do none because it might get you ill?
Well, MyBeachCast helps you plan your beach trips and sunbath plans in a full-proof manner. This Chicago app gives you all the necessary information about the beach weather, water quality, and current weather and beach conditions all across the Great Lake Regions so that you can plan your weekends accordingly.
With the geolocation feature, the app allows you to enter your location and survey all the beaches near you. For all the Android and iPhone users, this is your ultimate free-of-cost Beach-planning Chicago-based app if you love sunbathes and seashores just like us.
Public transport in Chicago is good, but what if you travel around in your car. Relax, folks; we have a Chicago-based app for you as well. Well, the most dreading part of traveling around in your own car is looking for a suitable parking area, hence, SpotHero.

This app helps you pick, choose, and book your parking slot in a convenient and hassle-free manner so that you can travel around as much as you like anywhere in the city. All you need to do is enter the location you are traveling to in Chicago, and the app will list down all the nearby best-suited parking spaces along with their cost on your phone screens.
Once you select your suitable location from the given options, reserve the space and get, set, go. The app is free of cost and available n both Apple App Store and Google Play Store.
This Chicago-based mobile app is for all the extroverts and party lovers who love attending events, concerts, and movie screenings organized by Chicago Part District. This mobile app lets you keep track of all the upcoming local and outdoor events and activities that are to take place near you, so you don't miss out on the music event or movie screening.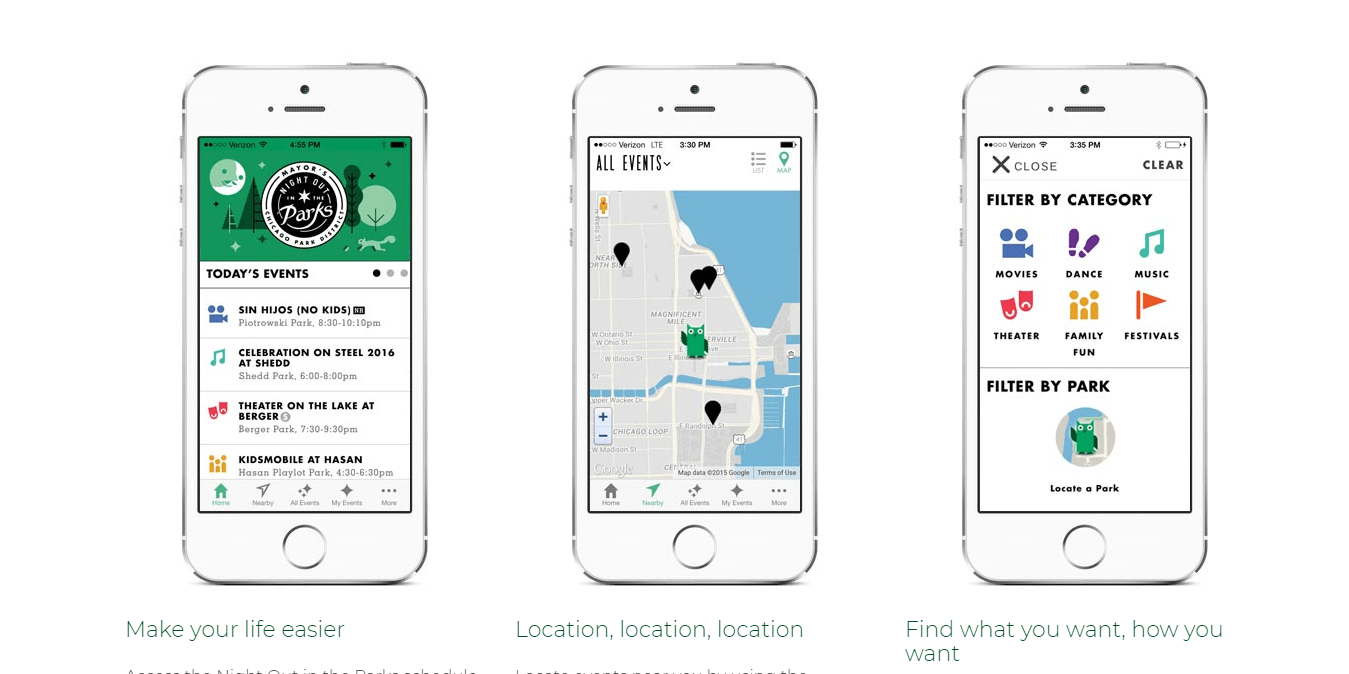 All you have to do is enter your location in the app to find nearby events and parks and let the party begin. The app also features specific information about CPD parks that might interest you well. The app is available for both Android and iPhone users and does cost you a penny.
Moving in and out of any place might be interesting or adventurous but is sure is very quarrelsome when moving things around. Especially if you are a Chicagoan, then shifting apartments or offices may require you to do and manage a lot.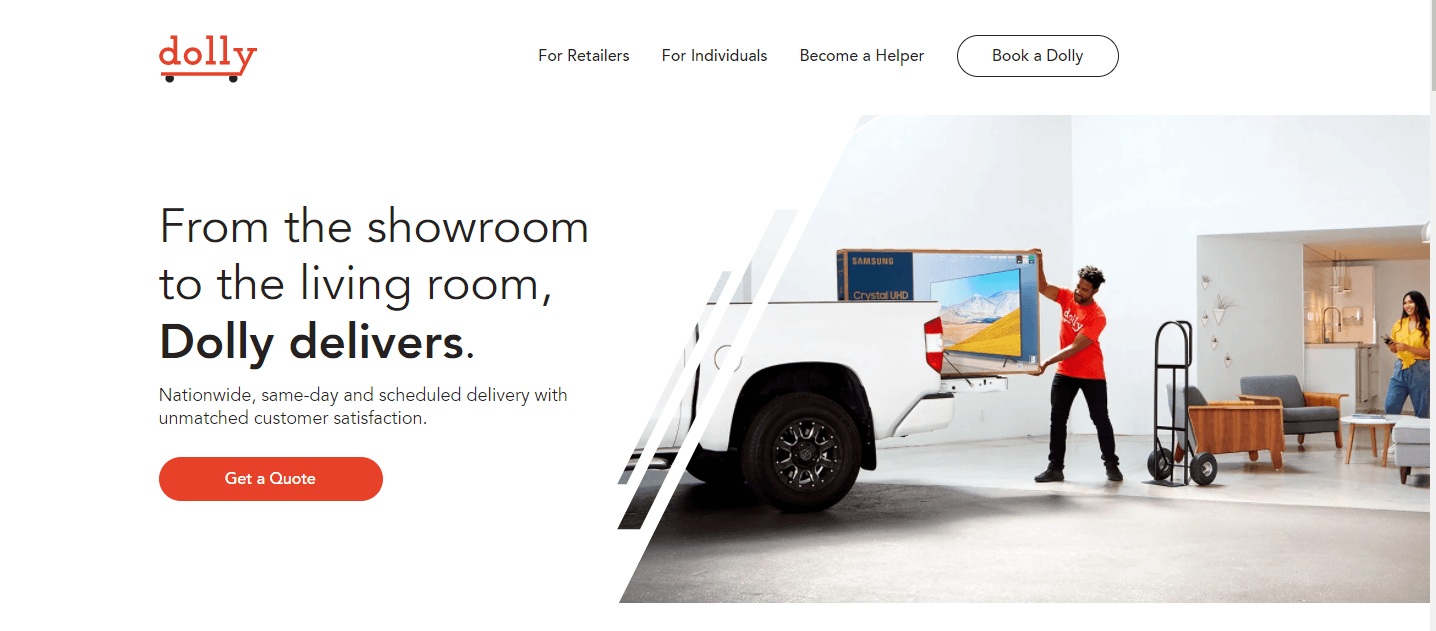 But not anymore; this Chicago-based app helps you to easily connect with people to help with delivering and moving things around. The app, after checking their backgrounds, connects you with authentic truck owners so that moving around.
The app helps you manage each and everything while moving, including smooth cash payments and stuff maintenance. Dolly is available for all the Android and iOS Chicago mobile app users without any app charges.
We have included this Chicago-based app in the list because, well, we owe this to our city as responsible citizens. From reporting potholes and sewage issues to infrastructure and security concerns in the neighborhood, this app allows you to report any inconvenience and maintenance issues before it makes to the daily Chicago news.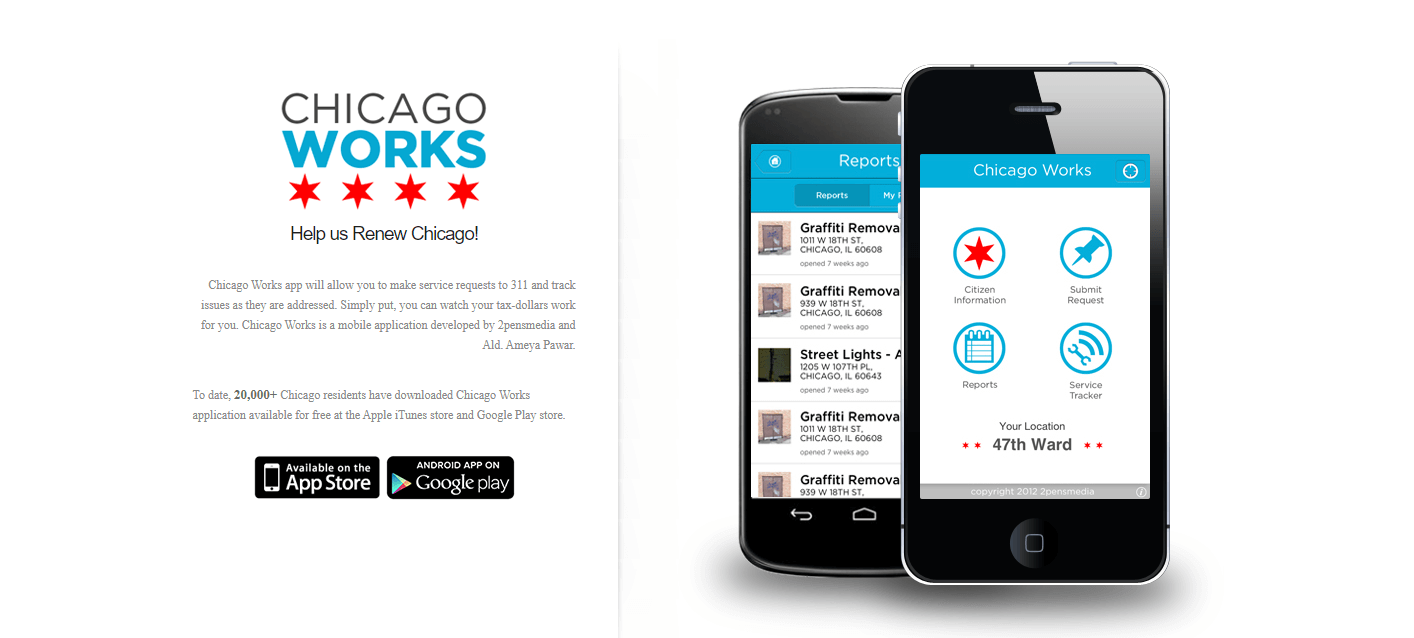 Chicago Works (Android) or Chicago Works 311 (iPhone) helps the user play their part in ensuring the city looks and feels great, always. With features that allow making a 311 request, include photos and images, keep track of your request, and checkup on recent updates, it assists you to be a more responsible citizen, that too free of cost.
Summarizing,
Being the third-largest city of the US, Chicago has a life of its own that require a different kind of solutions to everyday queries. Since the majority of people now prefer using a mobile app for everything, the everyday problems also have a Chicago-based app solution. Moreover, for anything that you may not find an app for, we know a great Chicago-based app development company to serve your purpose right.
1. What are the five most-used apps in the world?
All thanks to the pandemic, several mobile applications observed a significant shift in the popularity, usability, and revenue generation in the last two years. Specifically, in 2020, while many mobile applications experienced significant growth, at the same time, many others went looking for some interesting ways to keep the users close. Here is the list of applications that led the market in 2020;
TikTok
WhatsApp
Facebook
Instagram
Zoom
While numerous apps that had to make it hard to keep it going for them majorly included Uber, Airbnb, and Tinder.
2. What are the most-used apps in the year 2021?
The most preferred apps this year are no different than the previous year. With the sudden shift to the mobile application industry, the usability and preference for apps also made a significant shift. The apps that led the market in the year 2020 and are still ruling includes;
TikTok
Facebook
Instagram
WhatsApp
Telegram
Zoom
Messenger
Snapchat
Netflix
3. What kind of apps are in demand in 2021?
With every passing year, the trends in the digital world and mobile applications are changing for good. Therefore, to survive in this era, it is highly crucial for all mobile app developers and every mobile application development company to keep an eye on what's trending. This year the technologies that are to make a phenomenal change in the mobile application development industry include:
Developing mobile applications for foldable devices
Integration of Artificial Intelligence (AI) and Machine Learning (ML)
The use of chatbots
Wearable App Integration
Integrating IoT in mobile applications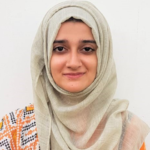 Author : Mehreen Saleem
A tech-savvy individual with a keen interest in how emerging technologies are reshaping the world, specifically the tech industry. Mehreen loves to share her insights and reflections on the latest technologies. During her free time, you'll find her reading novels and spending time with her family.
Tekrevol's Global Presence
Now expanding to multiple cities across USA, MENA region, Europe & Asia
Come meet us at a location near you!
USA
39899 Balentine Drive,
Newark, CA 94560
1301 Fannin St #2440,
Houston, TX 77002
501 E Las Olas Blvd Suite
230, Fort Lauderdale, FL
44 Tehama St, CA 94105, San Francisco
400 NW 26th St, FL 33127, Miami
740 15th St NW 8th Floor, DC 20005, Washington
CANADA
4915 54 St 3rd Floor
Red Deer, ABT T4N 2G7
DUBAI
R5 Retail Level, Cluster R, Jumeirah Lakes Towers,Dubai
PAKISTAN
3/25, Block 5, Gulshan-e-Iqbal,
Karachi, Sindh 75650
USA
CANADA
PAKISTAN
DUBAI
talk to us
Got an idea?
Let's get in touch!
Let's discuss your project and find out what we can do to provide value.
I am interested in discussing my ideas with you for
COPYRIGHT 2021 TEKREVOL ALL RIGHTS RESERVED.