18 Best Android Apps for Photo Editing in 2022 – A Comprehensive Guide
Author: Nabeel |
January 19, 2021 - Tekrevol Team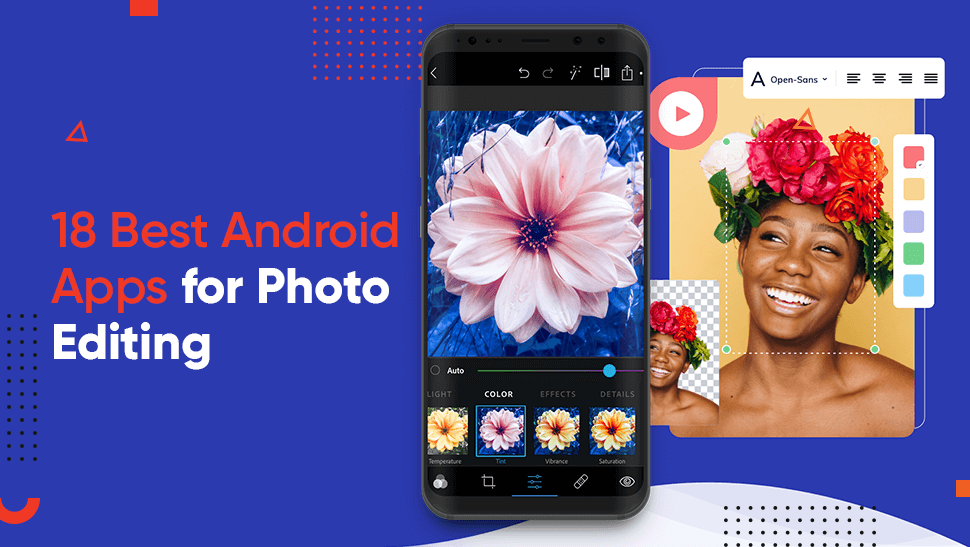 Photographers are always on the hunt to capture perfect photos that reflect and convey powerful meanings but sometimes, capturing the perfect moment seems like a daunting task.
As a photographer, a business owner, or a selfie lover, you might want to upload some eye-catching photography samples on your social media to catch the attention of your audience.
But knowing that the attention span on social media has shrunk to just eight seconds – the overall process may feel a little overwhelming.
However, with the inception of the smartphone era, the entire landscape of the photography industry changed.
With smartphones offering reality redefining cameras that offer high resolution, super focused results, and amazing optics, professional and newbie photographers can both create some enticing images.
The concept of taking pictures on the go was even further advanced with the innovation that photo editing apps bough to the table.
With some of the best android app for photo editing offering a plethora of features and adding more to the images captured – you can easily edit even the most simple pictures and transform them into the best pieces of art.
Whether it's an upcoming occasion, a special event, or a social affair, you can shoot, edit, and organize images better than you ever could on your smartphones by utilizing the free and paid apps mentioned in this article.
Getting familiar with these apps will enable you to change your approach a bit. So, instead of waiting for the perfect moment, you can start capturing the moments and make them perfect through these best android photo editor apps.
Since there are tons of apps available today in the market, Tekrevol has put together a comprehensive list of some of the best android apps for photo editing that you can use to create amazing photos.
This comprehensive list from Tekrevol contains both paid and free apps, so you can select the ones that best suit your editing needs. However, let's clear out one question: are photo editing apps really worth it in 2021?
Looking To Get Your Own Photo Editing App?
Are Photography Apps Really Worth It In 2022?
There are several uses of a photo editing application. Imagine a scenario where you went to an occasion and the photos you took were not so great. With an editing app on your phone, you can easily edit and make the shots perfect.
On the other hand, let's say you have a business, and you are willing to display your product in the best way possible. In this case, all you need is the best photo editor for Android to help you professionally showcase your product in just a few taps on your smartphone.
It is also important to mention that these photo editing apps for Android offer various features. These features include cropping, enhancing effects, creating collages, image resizing, and even controlling camera settings to improve results.
With the usage and worth all out of the way, you now know that photo editing apps for Android can be used personally or professionally.
And now it is time to focus on the 25 best android apps for photo editing in 2021. Note that we've listed these best android apps for photo editing according to their features, user-friendliness, and social sharing capabilities.
Let's start with a stat, in 1980, the first-ever photo editing software for PC was designed and released by Adobe. So, it is kind of obvious that an app from the same company would top the charts on Google Play and App store.
Adobe observed that the world was becoming more and more smartphone oriented, so they launched the Adobe Photoshop Express, which broke the barriers. The app is available on Android and iOS.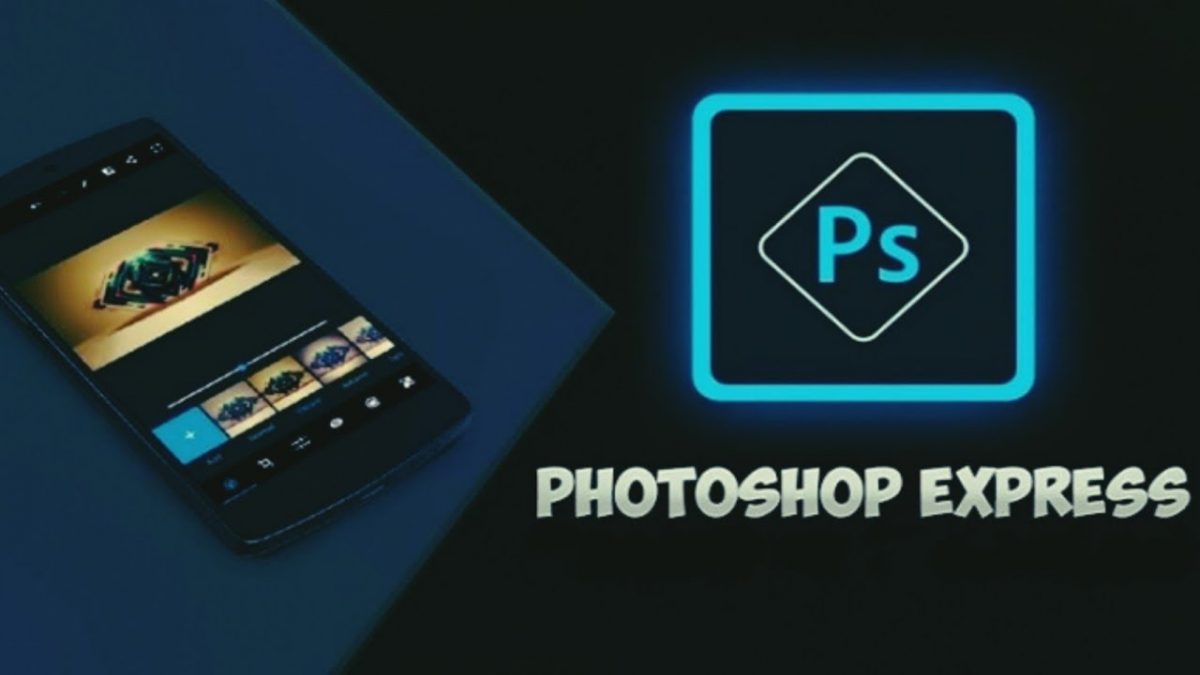 This creative graphic solution gave the audience the facility to edit their pictures with a few taps on their smartphones. Also, the popularity of the product speaks for itself.
PS Express is super user-friendly and fully compatible with JPEG, PNG, and RAW images. You can edit colors, create and save customized effects, edit pictures, and do much more. More features of the PS Express are listed below:
You can instantly fix distorted camera angles.
Smooth your picture by sharpening details.
Shift focuses on specific objects.
Create memes, captions, stickers, text, frames, and even watermarks.
Apply filters and customized effects.
Create stunning collages.
Reduce blemishes from selfies and landscapes.
Instantly fix contrast, exposure, and remove red-eye.
Import photos directly from the app to social media channels such as Twitter, Facebook, Instagram, Twitter, etc. You can also share images within an email or messenger app.
In a nutshell, the whole process of editing on your smartphone has become a lot more feasible with the PS Express.
2.   Aviary Editor
A simple, mini but the best android app for photo editing that you can leverage to create amazing visuals. However, the app is only available for Android users to download.
A user-friendly application that is easy to understand supports some of the most complex operations and gives the user's a feature-rich usability experience. Also, here are some other features of the app:
Filters to enhance photos.
Photo conversion to HD.
Text and drawing on photos.
Add blur, warmth, and vignette to your photos.
Change presentation and crop images.
Share your images on social media channels, i.e., Facebook or Instagram.
3.   Fotor Editor
Fotor stands among the few applications that run on all three platforms; Android, iOS, and Windows. It was founded in 2012, and since its inception, the app has been serving the photo editing industry quite amazingly.
This app will provide you with most of the functionalities and features that other apps on this list do not provide. There are 100 pre-installed filters within the app, which is impressive.
One groundbreaking feature of the app is the 'One-Tap' feature that enables the user to fix the image with just one tap. Fotor also has some basic features like cropping, sharpening, or adjusting brightness. Below are some of the advantages of Fotor:
Add effects, borders, and stickers to showcase your creativity.
Create personalized collages.
Rotate your images and create your own style.
Capable of handling high-quality images.
Adjust brightness, noise, saturation, contrast, angle correction, and much more.
13 auto-enhancing options for various lighting conditions.
4.   BeFunky Editor
BeFunky is the best android photo editor app because of its simple yet powerful features. The app provides users with stunning built-in templates that are regularly updated and upgraded for users. BeFunky is available on both Android and iOS for free.
The app's main motive is to help everyone create their own graphics and visuals easily and quickly. A distinct feature of the app is that it enables the user to create their own models. This feature also influences or expands the creativity of the user. Think of BeFunky as a user-centric and expressive app that lets you amplify your beauty.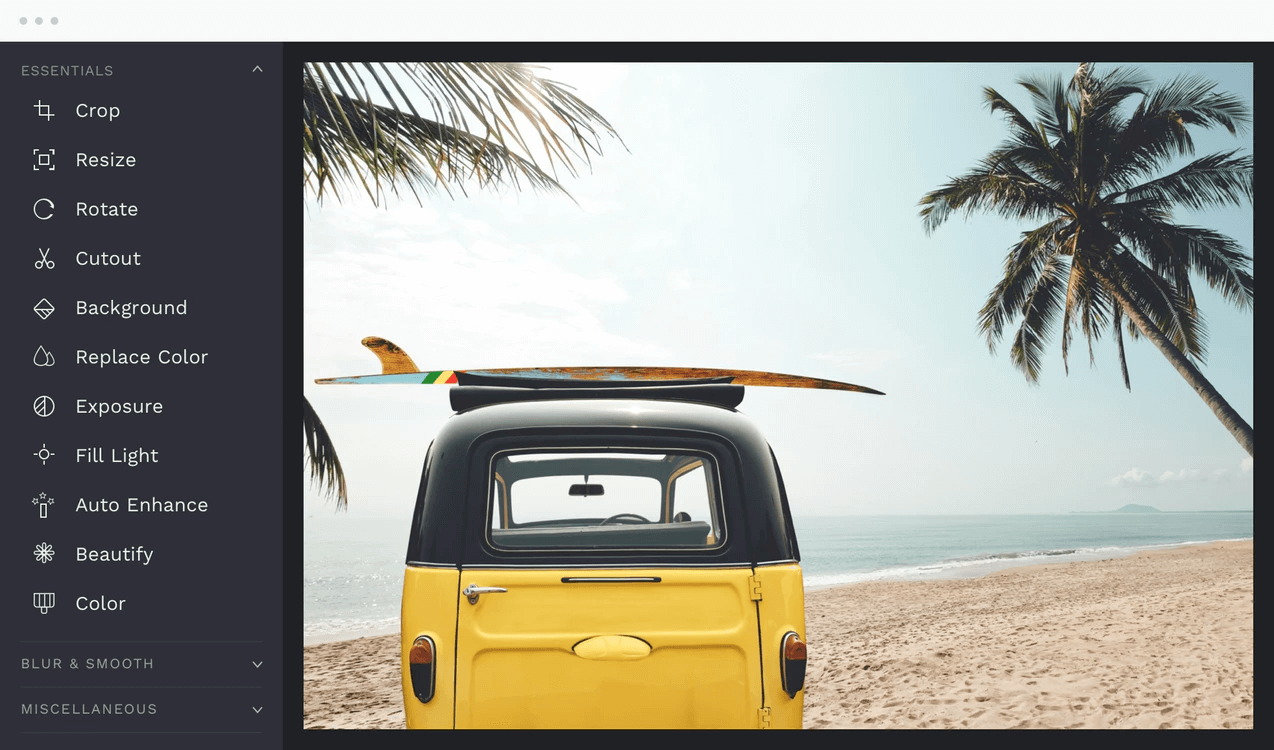 You can enhance images, add text to your images, alter your images' design quickly, and publish images directly to social media through the app. More features of the app are listed below:
BeFunky gives you a dynamic collage maker.
Change backgrounds, colors, and fonts easily.
Add stickers to your images.
Beautify your images with engaging visual effects or filters.
Get your hands on some advanced editing tools like DuoTone, Viewfinder, Pop Art, Cross Process, Gritty HDR, and much more.
5.   InShot Editor
If this blog was about the 8 best android apps for photo editing, InShot would've been our 2nd best pick. A decent, precise, and user-friendly application that is also supported by Android 11. The app is available for Android and iOS users.
Technically, In-Shot is not just the best android app for photo editing; it is also a powerful Free HD video editor and maker.
From trimming to cutting videos, adding blur to background, music, and effects, the app does so much more in so little time that it almost feels like the process is delighting.
Moreover, there are some features of the apps that require "Pro-Subscription" to activate. Let's learn some groundbreaking features of InShot:
Highly professional photo-editor that gives you powerful features.
Stylish and modern collage layouts.
Standout filters and background editing options.
Add frames to your images.
1000+ stickers and memes that you can add to your images.
6.   MotionLeap Editor (Formerly Pixaloop)
Looking to breathe life into your photos? Then MotionLeap is the perfect photo editing app that you need. Specially designed for meme lovers, the app will turn your simple images into GIFs with a few swipes and taps.
An even more notable feature of the app includes the overlays and elements, adding options that help you add ambiance to your photos. The app is available for Android and iOS users for free.
Although MotionLeap lacks several features that other apps mentioned in this list have, the effects of adding the app's option are truly remarkable. This feature empowers your images and takes them to the next level by adding probably the most top-quality effects. Here are some more features of MotionLeap:
Add 3D effects to your photos.
Edit background and replace them with bland skies.
You can add animations, overlays, cinemographs, and much more to your photos.
Edit, adjust, or animate photos.
MotionLeap gives you a learning curve in terms of creating incredible designs, animations, and technology.
7.   PicsArt Editor
PicsArt is a must-have app for editors. It is not just a powerful photo editor, but a video editor as well. This best android photo editor app is one of the most downloaded editing applications out there purely because of the features it gives to its users.
PicsArt also has a built-in camera that utilizing the smartphone camera to take photos and shoot videos within the app. PicsArt literally helps your images take a leap further ahead and become memorable.
The app also lets you capture, edit, and publish photos on social media, all from within the app. PicsArt is available for free on Android and iOS.
Moreover, from basic features to advanced, PicsArt will give you everything you need to create something intriguing.
It has features like collage-maker, drawing, adding stickers, and much more that you can leverage to customize your photos.
Add filters and trendy photo effects.
Powerful background eraser.
Amazing retouching.
Leverage millions of free images within the app.
200+ aesthetically pleasing fonts.
Artificial blur and smart selection tool.
8.   SnapSeed Editor
SnapSeed is, without a doubt, the best photo editor for android and iOS users. Also, SnapSeed is trusted by application out there for photo editors.
SnapSeed is developed by Google. The brand speaks for its product – the application is super user-friendly and has a list of features that never ends. The app is available on both Android and iOS.
Moreover, this marvelous editing app from Google is free for the users. The best part about Snapseed is that it is ad-free, and these feats make it a must-have photo editing application.
Once you start using this app, modifying photos, sharing them, and leveraging 29 different photo editing tools' variants won't be a problem.  Here are some of the most standout features of this smartphone editing application:
Fine-tune images through automatic or manual controls.
Mystically bring out the details through white-balance, brush, selective focus, healing, and many other features.
Leverage numerous built-in effects, text adding options, and filters.
Expand the size of your images in smart ways without compromising the quality.
Add frames, manage tone, and enhance the facial features of your photos.
9.   Foodie Editor
The best photo editing app that'll take extraordinary photos of your delicious cuisines.
Admit it that nearly everyone is a foodie nowadays and share a common dream of sharing pictures of our food with others. With the Foodie app, this dream becomes a reality.
Since Foodie is a food images editor – the features and functionalities were designed with food in mind. The app, however, has 30 food filters. The app is available for free on iOS and Android.
Here are some of the delicious features of the app:
Over 30 quality filters.
Editing options that amplify your dining adventures.
A timer to capture the perfect moment.
Mute option.
In-app sharing option.
Perfect for taking food integrated selfies.
10.   Adobe Photoshop Lightroom Editor
The Adobe Lightroom is another professional and powerful product that brings more possibilities with its super-efficient usage and feature-packed presence.
The Adobe Lightroom is specially built for professionals and those who want to get their hands on some advanced features. The app is available for Android and iOS users.
The inspirational app version of the famous desktop software provides professional editing tools that they can use quickly and efficiently.
The app's usability can be determined by the fact that it supports RAW files and admirable quality and famous image format among photographers.
In the app, you'll find that the most quality-oriented features and options are listed simply for the app users within the app. Speaking of features, Lightroom enables you to adjust the light, distortion, details, and enhance the photo.
Moreover, if you subscribe to Adobe Creative Cloud, you get access to more premium features such as selective focus, Adobe Sensei, an AI system, and many more. More features of the Adobe Lightroom coming through:
Edit photos with stunning features to improve light, color, details, and much more.
Crop and rotate images and clean shots with straight lines.
Compare different versions of photos and select the favorite one.
A pro-level camera that gives you more control over your photography.
AI-based photo management tools.
Advance photo sharing options.
11.   Live-Collage Editor
Literally, every app on this list gives you a collage creating feature so, what makes this app different?
The answers are thousands of layouts, a wide range of styles, and interesting backgrounds. Plus, the app gives you the feature of adding customized text to the image.
These features make LiveCollage the best android photo for the editor out there and take the conventional editing method up a notch. Moreover, the app is available on both iOS and Android for free.
Besides photo collage, the app is also hardwired with some essential editing tools are also available for you to use. Some other features of the app are:
Smooth and easy to use interface.
Fully adjustable layout and blend up to 16 photos.
Extremely user-friendly and stunning collage creator.
You can add fonts, stickers, motion, and frames to your photos.
Retouch filters to enhance the beauty of every single picture individually.
Rations available to create photos according to Facebook cover, Twitter post, and an Instagram feed.
12.     Adobe Photoshop Fix Editor
This powerful editing tool is not typically designed to provide you with image filters or add effects to your photos. It is designed to remove unwanted aspects of your images.
As the name suggests, the Adobe Photoshop Fix is an image fixer that gives you professional and top-notch level editing features.
From the basics to the most advanced options, the app has everything covered for you.
The app lets you highlight, shadow, and crop images; however, the app's standout feature is the Liquify section, which is truly amazing.
Moreover, when you upload an image to the app, it automatically scans the app and registers the facial features. After this, you can edit, shape, or change the position of the image.
Moreover, the app is available on iOS and Android for free. More features of the app are listed below:
Retouch photos and give them an exact look and feel you want.
Make stunning edits to the facial features.
Fix imperfections quickly and easily.
Adjust and control exposure, brightness, and much more.
The photos can be converted into a PSD file.
Desaturate to remove all colors or create a mix of customized colors for your image.
13.    Visage Labs Editor
Visage is a perfect treat for selfie lovers. First of all, let us say that there's nothing wrong with having pimples, dark circles, or yellow teeth.
Still, whenever you need a little makeover for your stunning selfies, Visage is a perfect choice.
You can smoothen your skin, reduce blemishes, remove dark circles, apply makeup, and do much more quickly and easily with Visage.
The user-friendly interface is addictive, and after using the app 2 or 3 times – you'll know every aspect of it.
Moreover, different backgrounds and filters are integrated within the app that adds more juice to your selfies.
There's just one con of using this app, however, and that is that this app shows a lot of ads.
Also, there will be a branded hashtag at the bottom of your image that'll act as a watermark. Moreover, the free version of the app is available on both iOS and Android.
To get rid of advertisements or the watermark, you can simply upgrade the app to the pro-version for $4.99 per month or $9.99 per year.
Automatic facial features enhancing.
Full makeup options like skin smoothing, imperfections detector, and many more.
Red-eye detection and removal.
Teeth whitening.
Skin tone-enhancing.
Easy editing, saving, and publishing.
14.    Enlight Photofox Editor
Enlight Photofox Editor is an award-winning mobile application, which is why we call it the best android photo editor app. A free artistic photo editing app that won an Apple Design Award back in 2014 – this app's special ability is creating a blend of photos to create dramatic effects.
Enlight also lets you add more graphic elements to your photos. While several app features are the same as Photoshop, the learning curve isn't that steep.
That said, the app is superpowered by complex and professional tools and features that require a bunch of tutorials and learning videos to master the app's full potential.
The free version of the Photofox allows you to use two layers at once. However, to surpass the two layers feature, you'll need to subscribe to the app's pro-version for either $2.74/month, or you can opt for a lifetime subscription of $64.99.
Moreover, you can download the free version of the app from the Apple Store. Also, here are some features of this app:
Built-in film filters that allow you to create amazing visuals.
Adjustment tools that ensure that your images are perfect.
You can crop, rotate, adjust brightness and contrast, enhance colors, and do much more.
Raw file support gives the app a professional touch and enables it to compete with professional desktop custom software.
The in-app sharing feature gives you the option of uploading your finalized images to Instagram, Facebook, and Twitter.
Meet the social photo sharing and editing app "Instagram." Being the 3rd largest social network after Facebook and YouTube – the app is being used by 1 billion people monthly, and the best part? The app is free for iOS and Android users.
Coming to the features – Instagram gives you all of the basic editing features along with some amazing overlays, stickers, and mesmerizing filters. The app also provides you other analytical tools to monitor your growth (following).
Suppose you're a brand or a celebrity, or you're just looking to boost your following. In that case, you can use tools such as the Instagram Insights tool to understand your audience.
Create and publish engaging posts or utilize Instagram stories or live to connect with your followers. The features given by Instagram are super-interactive and useful in every way.
However, our verdict for this app would be that no matter which app you use to edit your photos – you'll likely end up uploading them on Instagram.
16.    Afterlight Editor
Afterlight is an all-in-one feature-rich photo editing app, and we think this introduction has defined the app.
With all the basic features such as exposure, saturation, contrast, and tone-enhancing to more complex functionalities such as adding effect, transitions, frames, and overlays – the app is just amazing.
You have more than 70 frames, tons of great filters, and you can create customized images as per your requirements.
With a set of textures, prism effects, and overlays – you can quickly and easily create unique images that stand out and engage your audience.
This app also supports RAW files, which is, as aforementioned, a popular format among professional photographers.  Moreover, the app is available on Android and iOS for free, and here are some of the standout features of this app:
56 filters out of which some are adjustable. These filters are upgraded according to seasons.
The app includes a wide range of real and natural light leaks.
Cropping your photos have never felt this much easier and quicker.
You can transform your photos with the rotating, vertical, and horizontal flipping tools.
77 simple yet dynamic frames that pair perfectly with Instagram.
17.    Canva Editor
Although Canva is a popular photo editing tool, it was never designed to only edit photos. Canva can also be used to create marketing and website banners and collaterals.
As a marketing-oriented platform, Canva enables you to create all your amazing visuals, edit them, upload them, and easily and quickly integrate the engagement element within them. The app is available for free on Android and iOS.
With amazing filters, editing options, and a user-friendly interface – you can create a professional image and upload it on your social media or website within minutes. Some amazing features of the app include the following:
You can create Facebook or Instagram highlight covers.
The app lets you create and edit thumbnails for YouTube.
Simple yet powerful image editing options.
An effective photo collage, party invitation maker, and video banner maker.
You can collaborate on Canva quickly to work on a project together.
18.    Over Editor
The Over app has everything literally blending, like blurring, tints, opacity, shadowing, text adding, and much more. The overall final image will truly shine once you get used to the features and options the Over has for you.
You can use Over to add multiple overlays, styling, create catalogs of fonts, and with a simple user-interface, perform all of your editing requirements easily and quickly. Moreover, the app is available for free on Android and iOS.
This app also provides you the option of sharing your image on Twitter, Facebook, or any other social media channel. In a nutshell, Over is a low-budget way of creating and publishing stunning visuals on your social media profiles.
Here are some of the best features of Over:
Super user-friendly designs that help you create elements faster.
1,700+ quick editing templates.
67,000 ready to rock graphics for logo.
Poster and flyer designing features.
New designs are uploaded daily.
You get unlimited access to high-quality images.
Conclusion
There are so many other amazing best photo editing apps available in the market today, and sometimes the information can be overwhelming.
Our aim was to create a list of the best android apps for photo editing to give you an idea of which app is the best as per your requirements.
However, instead of using all of the apps mentioned above, we recommend that you download one or max two apps to achieve optimum results.
This approach will enable you to become more skilled in one or two apps rather than having amateur skills on every other app mentioned on this list.
Since too much information can be overwhelming, and we know that so, here's a quick rundown on all of the eighteen apps mentioned above:
Adobe Photoshop Express Editor – Best editing app for professional use.
Aviary Editor – best Android and iOS photo editor app for creating intuitive photos.
Fotor Editor – A graphic and visual designing app.
BeFunky Editor – A photo editing and enhancing app.
InShot Editor – The best video and photo editing app in the market.
MotionLeap Editor (Formerly Pixaloop) – Best for creating motion 3D images.
PicsArt Editor – Best free all in one editing app.
SnapSeed Editor – A feature-rich editing app designed by Google.
Foodie Editor – An app centered on enhancing the gaming experience.
Adobe Photoshop Lightroom Editor – An app designed to enhance your professional experience.
Live-Collage Editor – the best free collage making app.
Adobe Photoshop Fix Editor – Another groundbreaking app for iOS and Android users.
Visage Labs Editor – A professional beauty-enhancing lab.
Enlight Photofox Editor – An app integrated with the most cutting-edge technology for photo editing.
Instagram – A highly social photo editing app.
Afterlight Editor – A professional feature-packed app.
Canva Editor – A multi-purpose app that does much more than just editing.
Over Editor – A marketing-oriented editing platform for users. s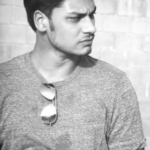 Author : Nabeel
Nabeel has a flair for strategic innovation and tech-driven transformation. He leads the Content Marketing Team at TekRevol. He thrives on exploring and sharing information about the transformative impact of technologies and strategic innovation on SMBs, startups, and enterprise-grade organizations.
Recent Blogs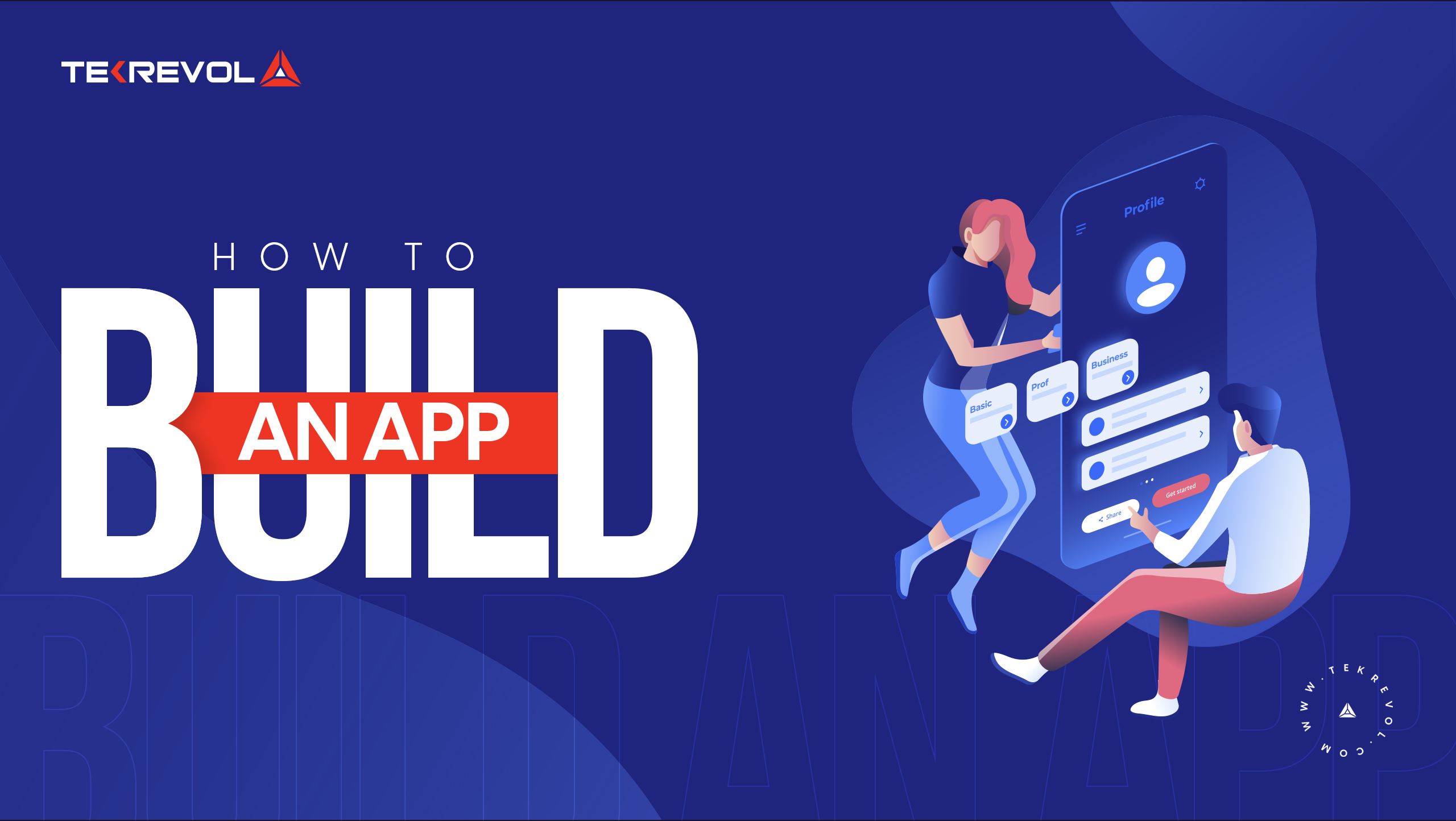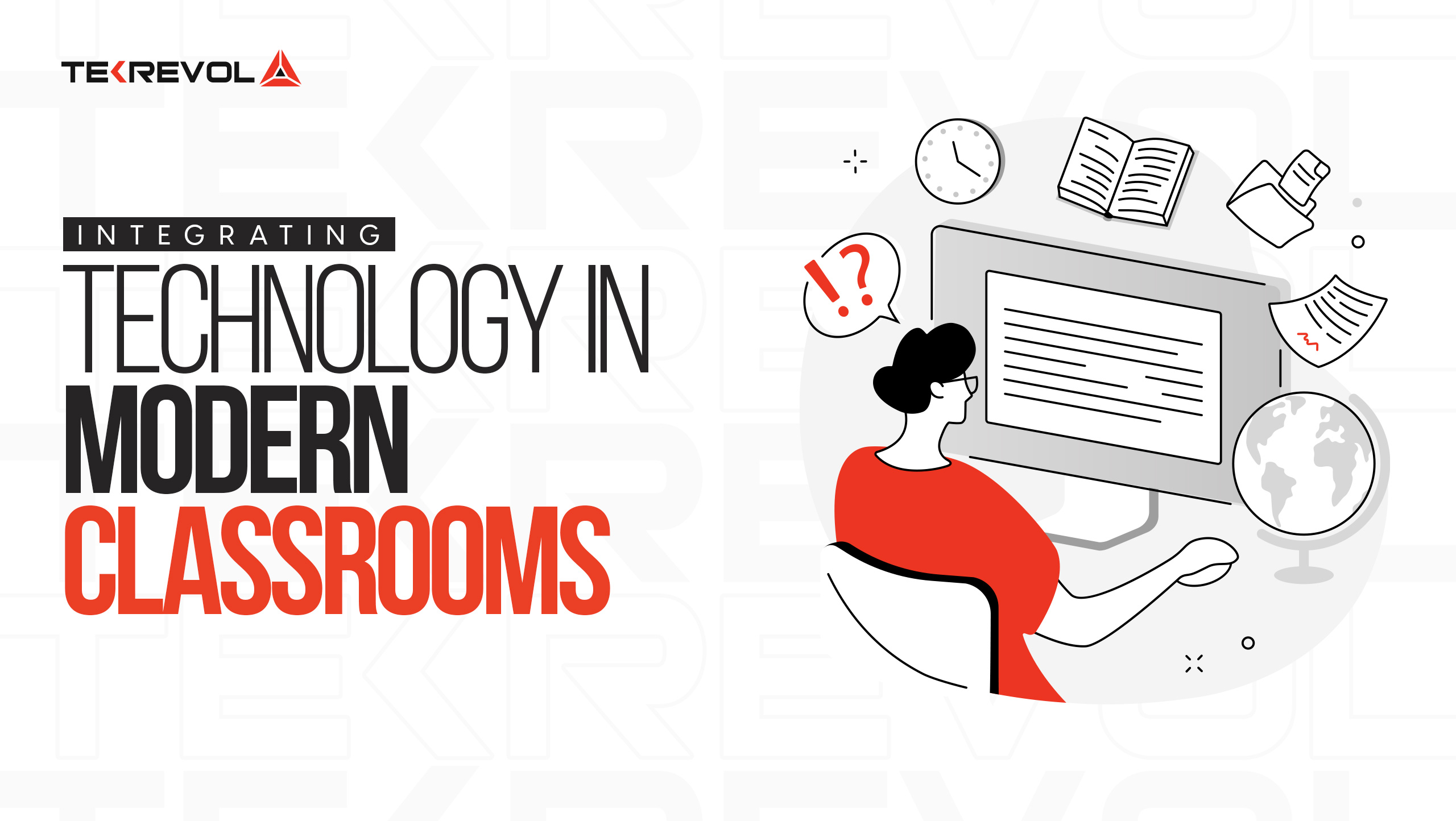 Tekrevol's Global Presence
Now expanding to multiple cities across USA, GCC region, Europe & Asia
Come meet us at a location near you!
USA
39899 Balentine Drive,
Newark, CA 94560
1301 Fannin St #2440,
Houston, TX 77002
501 E Las Olas Blvd Suite
230, Fort Lauderdale, FL
44 Tehama St, CA 94105, San Francisco
400 NW 26th St, FL 33127, Miami
740 15th St NW 8th Floor, DC 20005, Washington
CANADA
4915 54 St 3rd Floor
Red Deer, ABT T4N 2G7
UAE
Level 5, One JLT Tower 1 - Jumeirah Lakes Towers - Dubai, United Arab Emirates
Level 17, World Trade Center, Khalifa Bin Zayed the First Street, Abu Dhabi
Level 22 , West Tower, Bahrain Financial Harbour, Manama, Bahrain
Level 22, Tornado Tower, West Bay, Doha, Qatar
PAKISTAN
3/25, Block 5, Gulshan-e-Iqbal,
Karachi, Sindh 75650
USA
CANADA
PAKISTAN
UAE
talk to us
Got an idea?
Let's get in touch!
Let's discuss your project and find out what we can do to provide value.
I am interested in discussing my ideas with you for
COPYRIGHT 2023 TEKREVOL ALL RIGHTS RESERVED.